FLASHBACK to June 30, 1947, to see Edward Moffitt and his stable of 80 albino racing rats at his home in San Francisco.
Mr Moffitt clocks his rats over the 150-foot course (50 turns of the treadmill) and notes the times. Moffitt''s newly patented rat race is elaborately equipped with six treadmills, dials, buzzers, bells and trick lights which together set up a terrifying clamour when the winner crosses the "finish lines."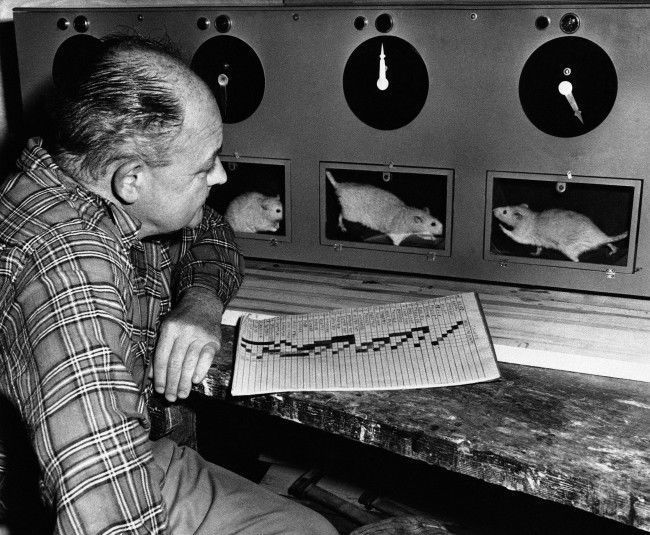 The Reading Eagle's report said rats are "a terror to women and a boon to medical science…"
They are a terror to men, also. And – hold the front page – some women love them.
Said Moffitt:
"Look at all the little people of the world, most of them have been in the human treadmill, going around in circles and getting no place. They love to watch my rats do the same thing."