IN September 1930, plans were created to increase the size of Europe by linking the British Isles to the Continent. The new one would be called…DOGGERLAND.
Make your own jokes.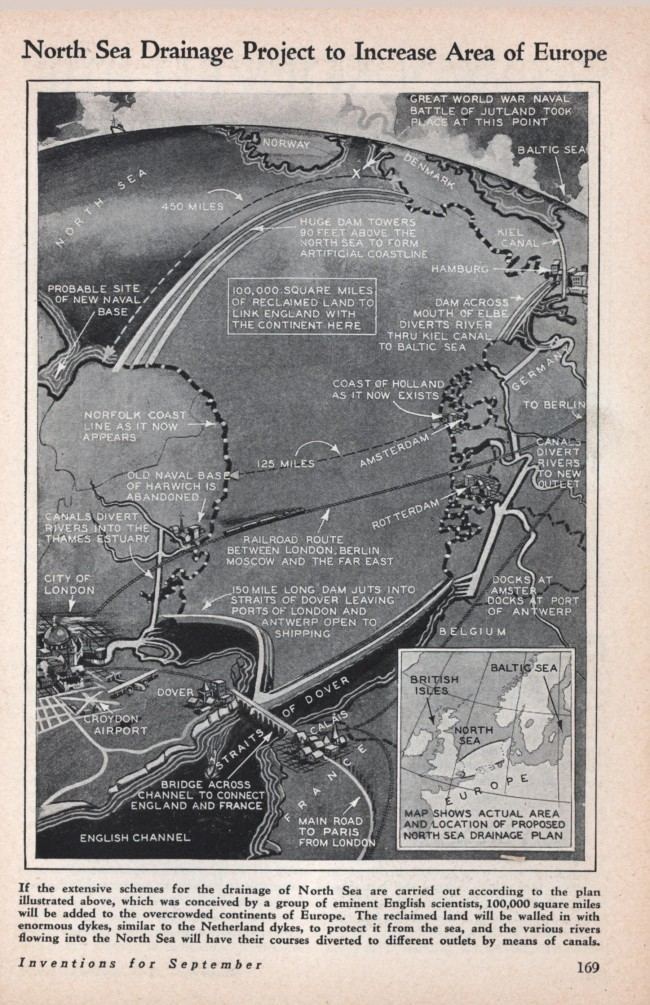 Text:
North Sea Drainage Project to Increase Area of Europe

If the extensive schemes for the drainage of North Sea are carried out according to the plan illustrated above, which was conceived by a group of eminent English scientists, 100,000 square miles will be added to the overcrowded continents of Europe. The reclaimed land will be walled in with enormous dykes, similar to the Netherland dykes, to protect it from the sea, and the various rivers flowing into the North Sea will have their courses diverted to different outlets by means of canals.