YEARS AGO in days of old when magic filled the air, people did their workouts at home by their turntable.  Generally, the needle bounced and scratched from all the flopping around.  Plus, record players were usually centrally located, which meant you had to get sweaty and embarrass yourself in front of everyone in the living room.   It wasn't until the advent of the Walkman and the proliferation of health clubs that workout music got practical.  Of course, this meant the demise of the fitness LP.
Thankfully, the fossilized remains of some of these albums have been uncovered and are well worth a look.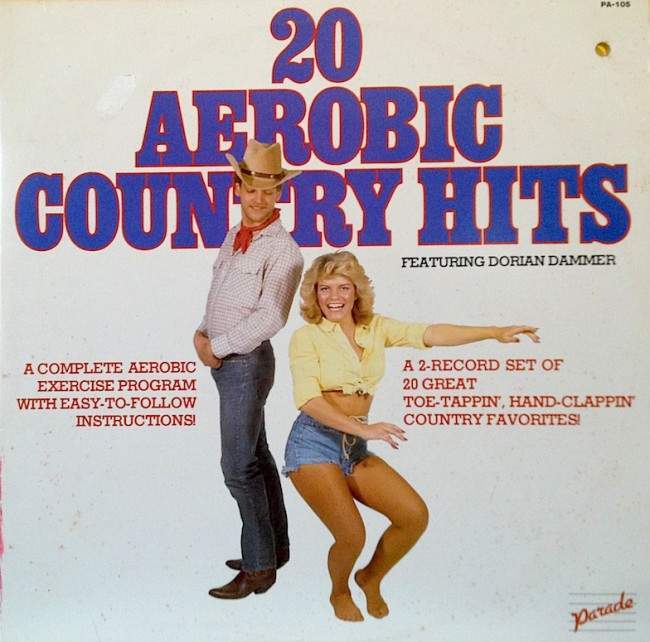 Great double albums I have known:  The White Album, Physical Graffiti, The Wall, London Calling…. You'll have to go pretty far down the list to reach 20 Aerobic  Country Hits.  In fact it's second to last, right before GNR's Use Your Illusion.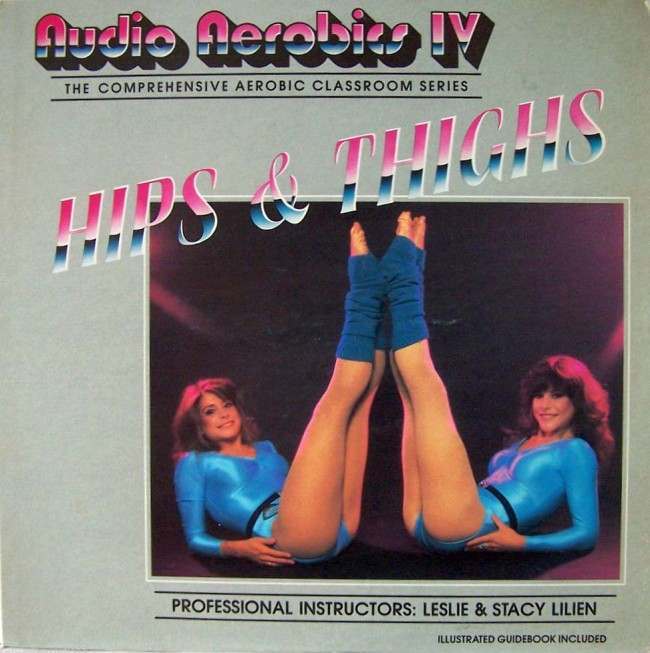 God I miss good old fashioned aerobicswear.  If I had but one wish, I'd wish for the return of shiny leotards and leg warmers.  (Don't judge.  World peace is overrated)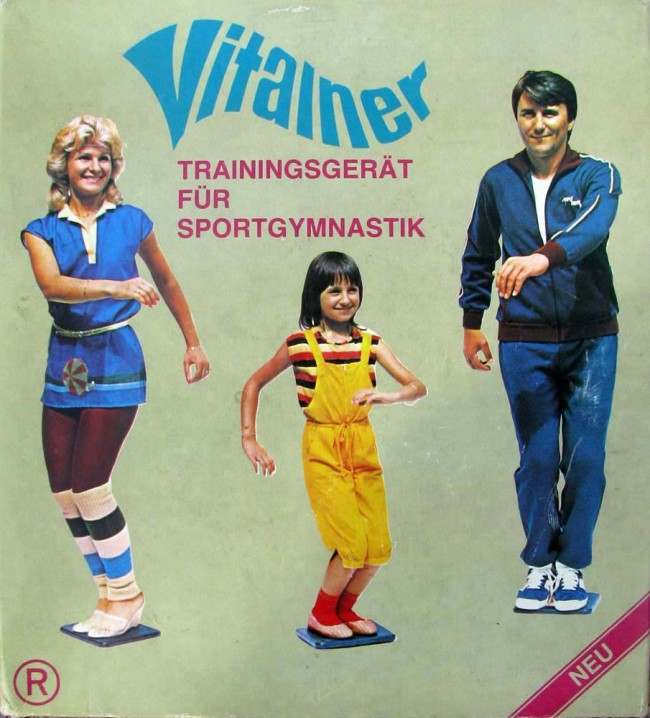 I'm not a fitness expert, so I'm a little confused by the size of the mats.  It's like doing your workout on a beverage coaster.  The only way this is not stupid is if the background is actually sky, and this family is 50 feet in the air riding their flying fitness mats.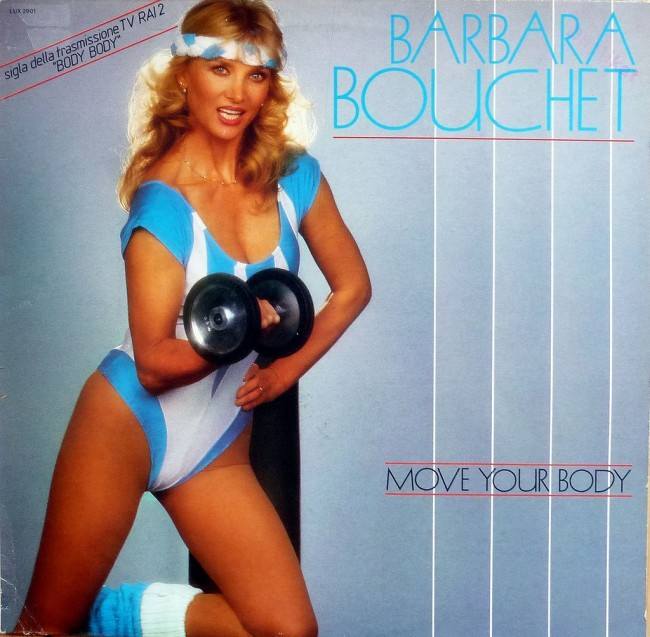 When Barbara Bouchet said "move your body" millions of men did just that.  Problem was, she wasn't specific enough.  The title on later printings of the record was much clearer:  Men: Move your entire body, not just that one part.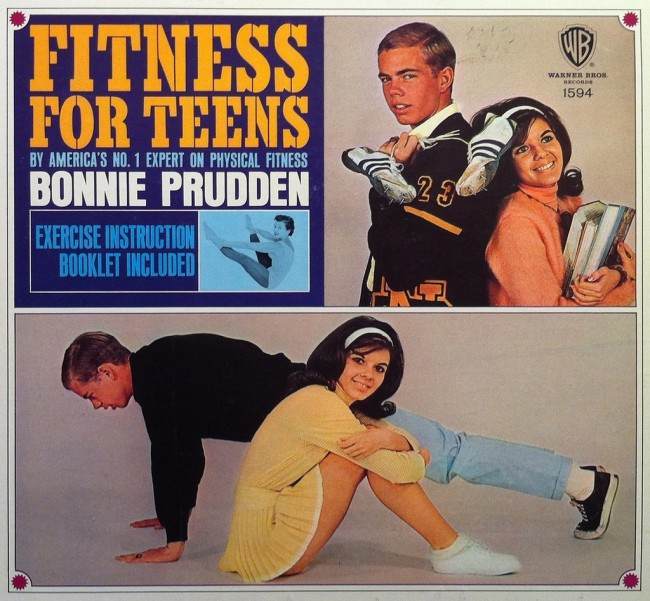 Top right:  A young woman stands in a state of euphoria; meanwhile, her dreamboat casually drapes his smelly cleats on her head.  Look out for those spikes, Molly!
Bottom: Watching her partner thrust up and down seems to be too much for young Molly who must take a "time out".
Molly's sexual tension and her partner's obliviousness continue in the "booklet included."  Unfortunately, we must leave them and press on to the next Bonnie Pruden album….
What you probably didn't  realize is that Bonnie Prudden is actually that little girl in the middle.  A child protégé in the fitness world, known for her relentless, show-no-mercy tactics.  True enough, "Keep Fit, Be Happy" was her motto… but it was only half the saying.  The second half was "Or Keep Still, Be Fat and Die."  Little Bonnie was hardcore.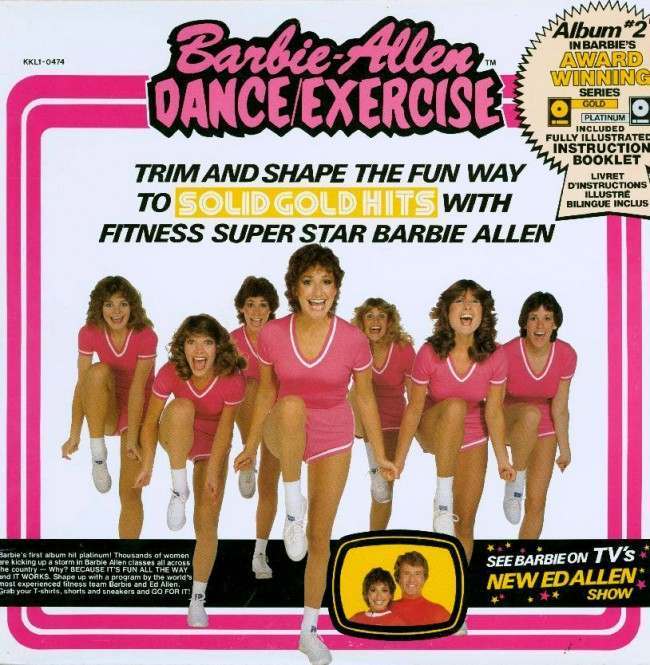 Ed Allen was a popular Canadian fitness guru known for his distinctive one-piece polyester jumpsuit.  This is his second wife's attempt to cash in on his popularity.  Take special note of the open-mouthed orgasmic joy among her entire troupe.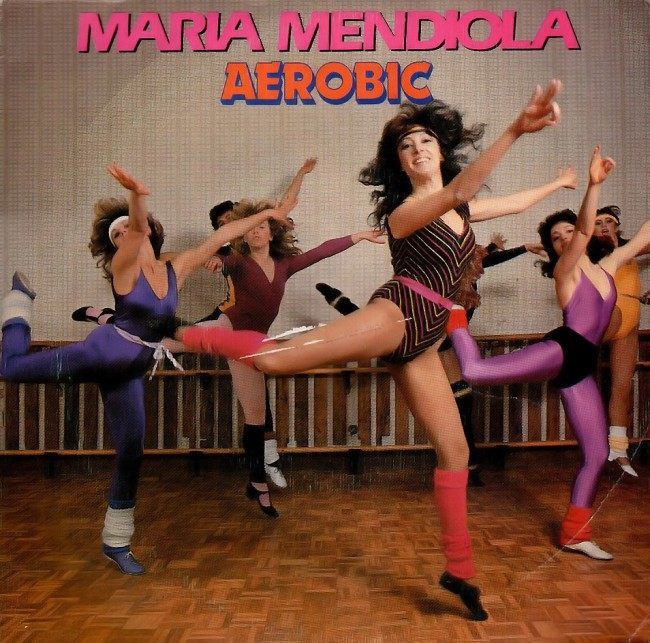 Finish this sentence: The above album is _______________.
a 40 minute lecture on aerobic cellular respiration by Maria Mendiola, PhD
better than any album by Grand Funk Railroad
banned in Yemen
a concept album by the prog rock band, Aerobic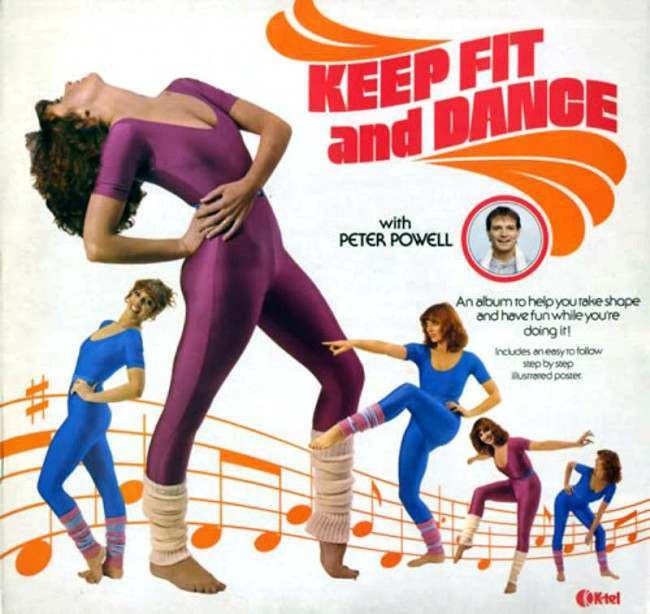 A more appropriate title might be "Keep Fit and Cramp".  This poor woman looks to be in pain.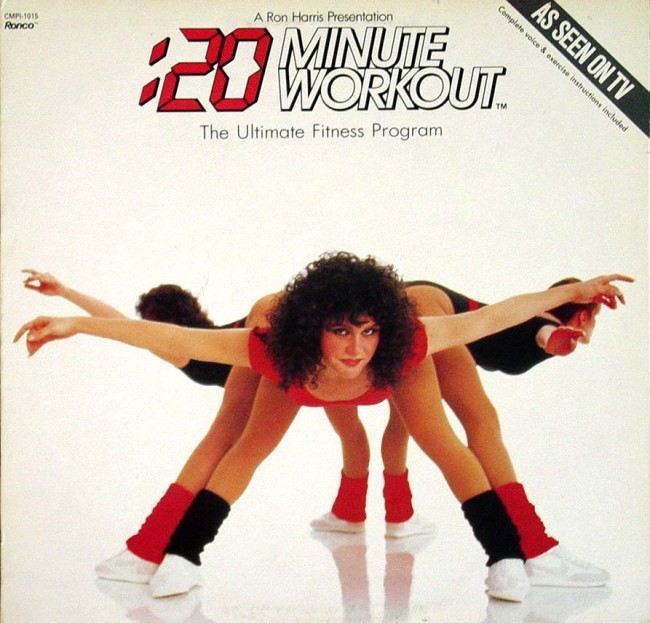 Whereby you and two others interlock ass cheeks for twenty straight minutes.  The stress and strain of holding back humiliating gas will burn calories faster than any technique on the market.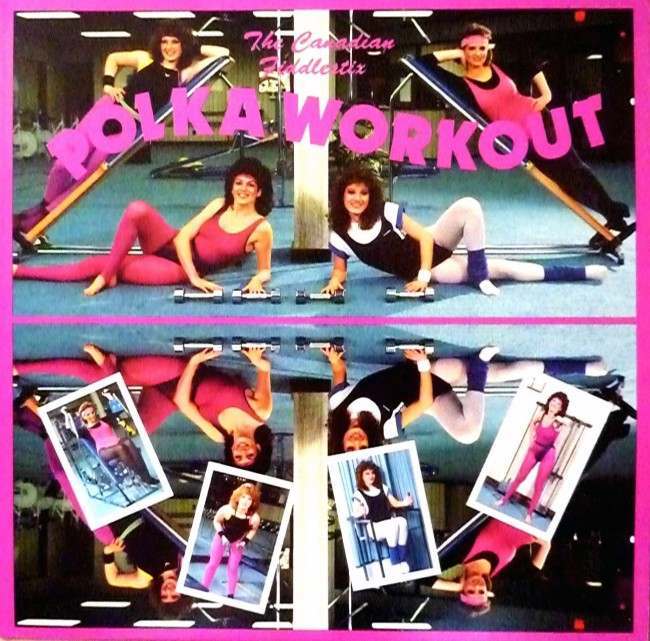 This is a polka workout record by the Canadian Fiddlestix…..(dramatic pause).  Reread that sentence and let it sink in.  Let the realization wash over you.  This is real.  It can't be unseen.  Life as you know it has changed forever.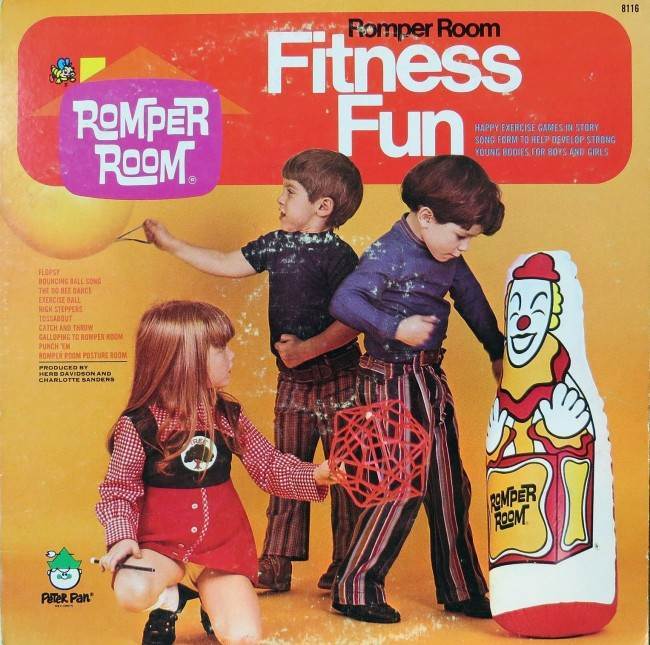 At last, we come to the best way to get a work out: punching clowns.
THE END