FLASHBACK to January 1 1912:
Sergeant James Mustard (80), formerly of the 17th Lancers, flanked by two serving members of the regiment. Mustard (who died on 4th Feb 1916) was the last survivor of the 17th Lancers who took part in the charge of the Light Brigade at the Battle of Balaclava in 1854.
The Crimean War began, in 1854. Russia lost.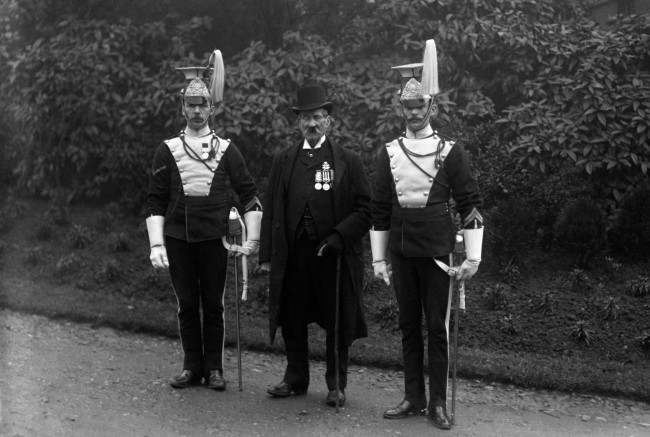 The Times' War correspondent William Russell was there to report on the carnage: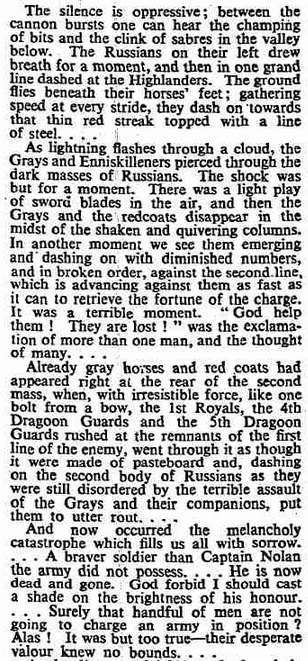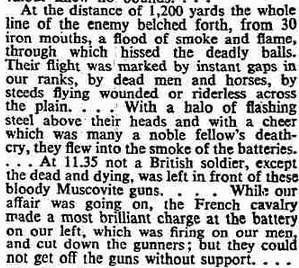 'Forward, the Light Brigade!'
Was there a man dismay'd?
Not tho' the soldiers knew
Some one had blunder'd:
Theirs not to make reply,
Theirs not to reason why,
Theirs but to do and die:
Into the valley of Death
Rode the six hundred.