IN 1985, Tipper Gore's Parents Music Resource Center (PMRC) released their "Filthy 15" – fifteen songs they felt were the most objectionable on the planet.  Prince's "Darling Nicki" topped the list, Sheena Easton's "Sugar Walls" came in at #2, and Cyndi Lauper's "She-Bop" rounded out the list at #15.
Not surprisingly, the PMRC only managed to increase sales for all 15 songs, and made the US government look even more like an overbearing nanny state. Far from holding back the tide of explicit music, you might say the dam burst not long after. Indeed, the songs on Tipper's Filthy 15 look quaint by today's standards.
Well, it's been almost twenty years, so I think we're due for another Filthy 15, don't you? It would be much too easy to draw from contemporary music (Where does one even begin?). So, rather than shoot fish in a barrel, let's look at the 1960s-80s, when artists couldn't be so direct– when they had to lay it between the lines.  These aren't necessarily the raunchiest, just some great moments in filthy songwriting.  Please feel free to add your own – if a Filthy 15 is good, a Filthy 50 is even better!
15. "Penny Lane" by The Beatles (1967)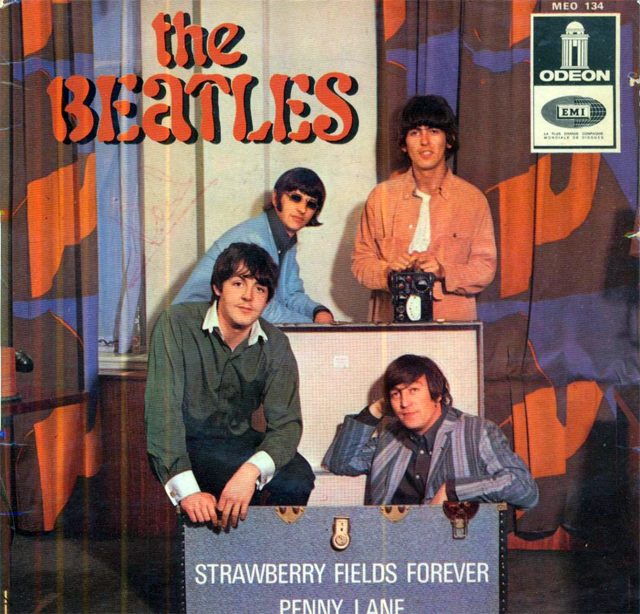 "A four of fish and finger pies"
For shame, McCartney, for shame! Most listeners interpreted this as a charming recount or memories at "the shelter in the middle of the roundabout"; not realizing a "finger pie" isn't something from a dinner menu. I'll leave it to you to extrapolate this one.
14. "Love Gun" by Kiss (1977)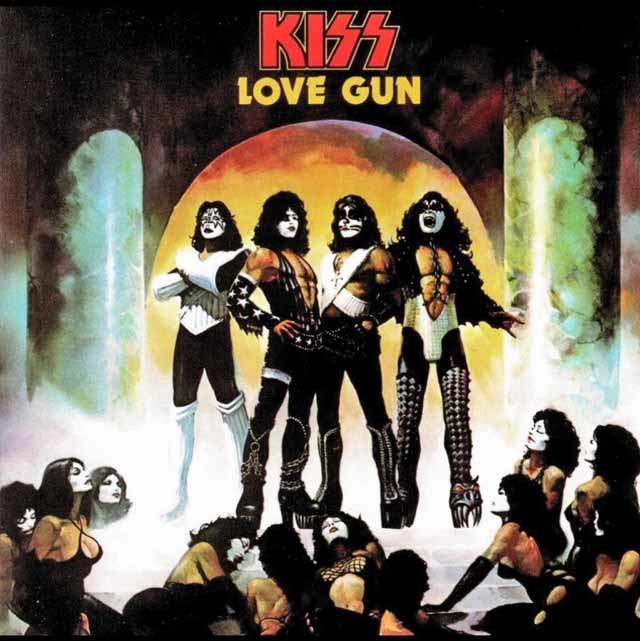 "You pull the trigger of my love gun"
It's painfully simple and obvious, but what makes it special is that it was such a popular song among the grade-school set. There's something very, very special about millions of 1970s pre-teens singing along to a song about Paul Stanley's penis.
13. "House of Fun" by Madness
"Sixteen today, and up for fun.
I'm a big boy now, or so they say.
So if you'll serve, I'll be on my way."
I'll admit, I've heard this song a thousand times, but never made the obvious connection to what it's all about. Like Frankie Goes to Hollywood's "Relax", you get so caught up in the hopping beat, you don't stop to think about the meaning of the words. While Frankie's song is about graphic sexual advice, this one is much more innocent:
"To this day I can barely mention the title onstage without wanting to throw up. It's about the embarrassment of going to a chemist's shop to buy a condom for the first time."
– The Daily Mirror, September 18, 2009
12. "Pearl Necklace" by ZZ Top
She was really bombed, and I was really blown away,
Until I asked her what she wanted, and this is what she had to say:
A pearl necklace.
Maybe not the most romantic song ever written, but what do you expect from the boys who brought you "Tube Snake Boogie"? And if I have to tell you what a pearl necklace is, it's probably past your bedtime.
11. "Like a Virgin" by Madonna (1984)
"Like a virgin, Touched for the very first time"
According to Mr. Brown in Reservoir Dogs (1992), this song has a very explicit connotation (too explicit to recite here, in fact). Suffice it to say, the theory is that the singer has seen her share of action and can no longer be stimulated… that is, until she meets a "John Holmes" whose girth makes her feel like a virgin all over again.
10. "My Sharona" by The Knack
Never gonna stop, give it up, such a dirty mind
I always get it up, for the touch of the younger kind
Fieger (the lead singer) wrote this about a girl he'd just met at a clothing store, Sharona Alperin. She was only 17 (8 years younger than him) and had a boyfriend, but no matter. The man was obsessed, and it shows through in the manic vocals.
9. "Little Red Corvette" by Prince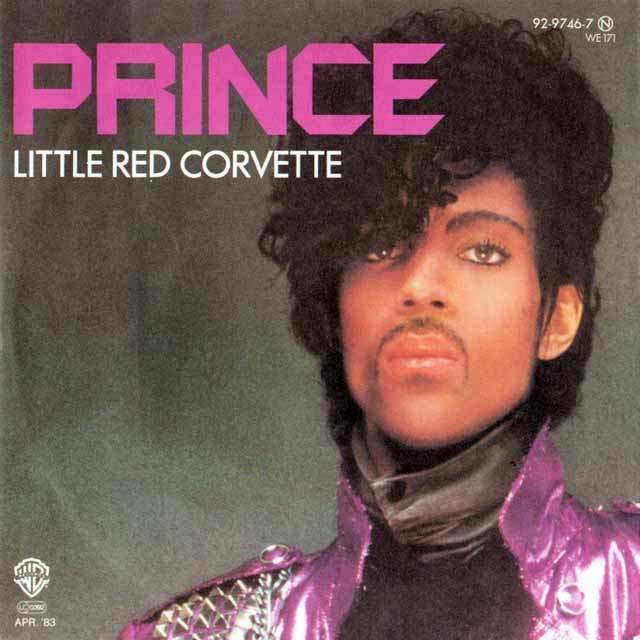 I guess I must be dumb
'Cause you had a pocket full of horses
Trojan and some of them used
There's a fine line between innuendo and stating it plainly. For instance does Marvin Sease's plainly stated "I Ate You For Breakfast" (1987) qualify as innuendo? How about the ribald "Hot Nuts (Get 'em from the Peanut Man)" by Georgia White (1931)? It's in this erogenous zone where Prince's music falls, with one foot in radio-friendly innuendo, and one foot in the gutter.
8. "Brand New Key" by Melanie
Well, I got a brand new pair of roller skates
You got a brand new key
I think that we should get together and try them out you see
I been looking around awhile
You got something for me
Back in '71 there was a lot of hoopla over what this song actually meant; it even got banned on radio stations. Melanie insists it was completely innocent, but admits she can see the Freudian symbols throughout.
7. "I'd Really Love To See You Tonight" by England Dan & John Ford Coley
"I won't ask for promises
So you won't have to lie
We've both played that game before
Say I love you, then say goodbye"
I love it when soft rock gets dirty. It sounds deceptively light and radio-friendly; however, the wholesome veneer is just a disguise. This song is basically one long argument to get into a woman's pants. Even worse, he's promising no commitment – just one screw and then he's outta there.
6. "Turning Japanese" by The Vapors
I've got your picture, I've got your picture….
You've got me turning up and turning down and turning in and turning 'round
I'm turning Japanese I think I'm turning Japanese I really think so
It's supposedly about masturbation (the title references the face men make during "the process"); however, this may be just urban legend. Either way, it's a schoolyard myth that's kept going for a couple decades – a distinguished accomplishment in the annals of music history. And speaking of annals….
5. "Knocking at Your Back Door" by Deep Purple
"Feel it coming
It's knocking at the door
You know it's no good running
It's not against the law"
A nice little ditty 100 percent about anal sex.
(awkward silence) So, there's that information. Queue the next song.
4. "The Lemon Song" by Led Zeppelin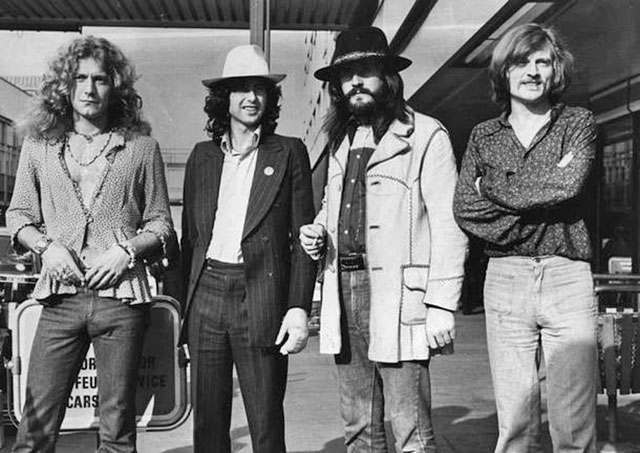 "Squeeze me baby, till the juice runs down my leg.
The way you squeeze my lemon, I'm gonna fall right out of bed."
Zep combined a Howlin' Wolf song called "Killing Floor" and Robert Johnson's "Traveling Riverside Blues" to create this R rated classic. This and "Squeeze Box" by The Who were the first instances where I became aware that something dirty was going on in my record collection.
3. "More, More, More" by The Andrea True Connection
"But if you want to know how I really feel
Get the cameras rollin'
Get the action goin'"
This disco classic is made all the more illicit by the fact that Andrea True was an actual porn star.
2. "Paradise by the Dashboard Light" by Meatloaf
"I can see paradise by the dashboard light
You got to do what you can
And let Mother Nature do the rest"
The song was so over-the-top that it was initially labeled a novelty record and the studio musicians thought it was a practical joke. Indeed, the sexual innuendo is laid on thick for eight straight minutes. If this doesn't deserve a place on this list, nothing does.
1. "Afternoon Delight" by The Starland Vocal Band
Thinkin' of you's workin' up my appetite
Looking forward to a little afternoon delight
Rubbin' sticks and stones together makes the sparks ingite
And the thought of lovin' you is getting so exciting
What has always made this so disorienting is the benign delivery coupled with its pornographic lyrics. It's one thing to hear Aerosmith sing about their "big ten inch", it's altogether another when a folksy, seemingly family-friendly band gets in on the action. We expect it from Aerosmith, but when an EZ Listening folk rock quartet dips into the gutter, it's downright magical.