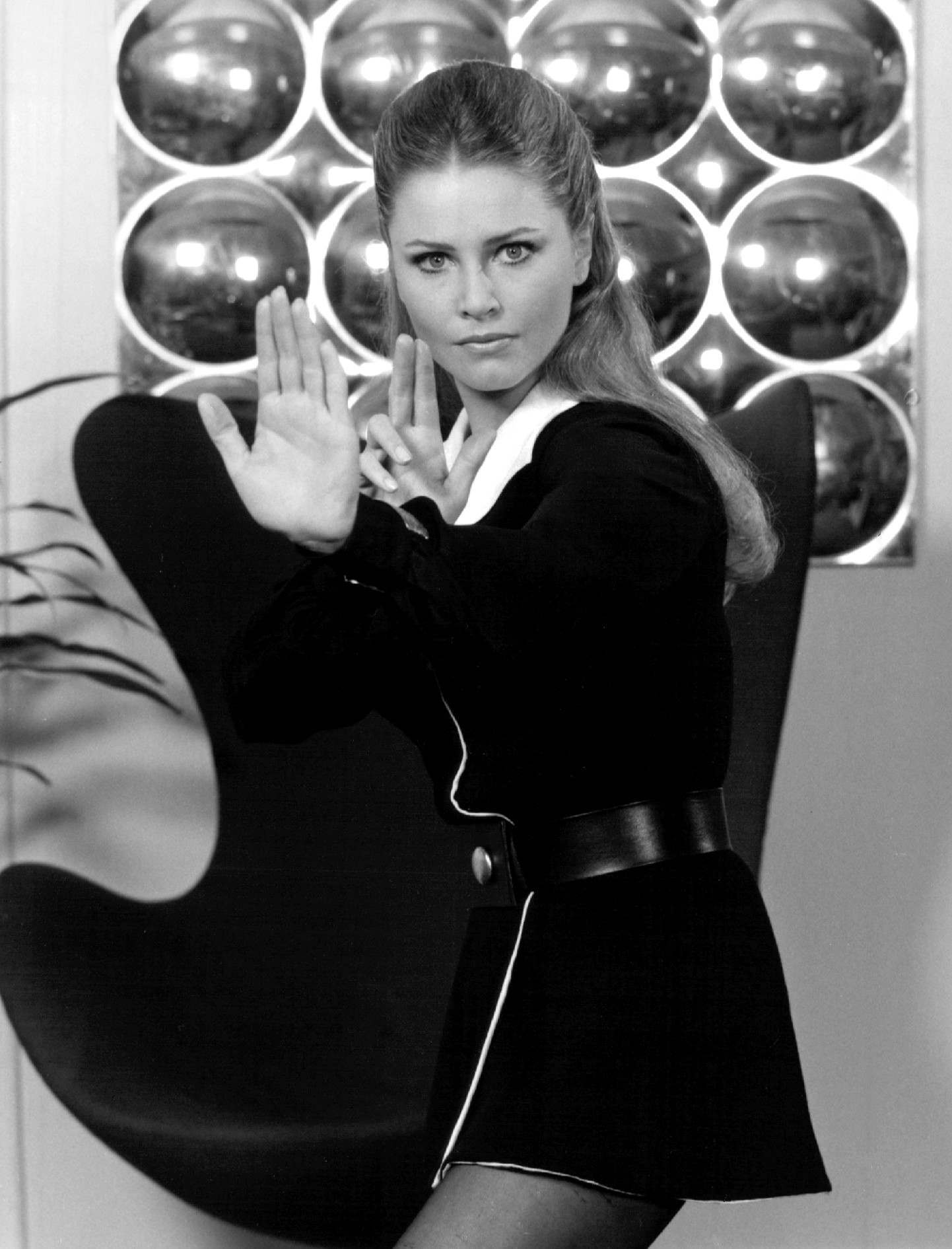 For my third instalment in this blog series about forgotten sci-fi television, I cast my gaze upon 1977, the year that Star Wars (1977) premiered and became an international sensation.
On TV, meanwhile, creators were still attempting to figure out how to create the next show like Star Trek, a series that, even in syndicated reruns, remained intensely popular. These producers wanted to catch that lightning in a bottle, but with a different property.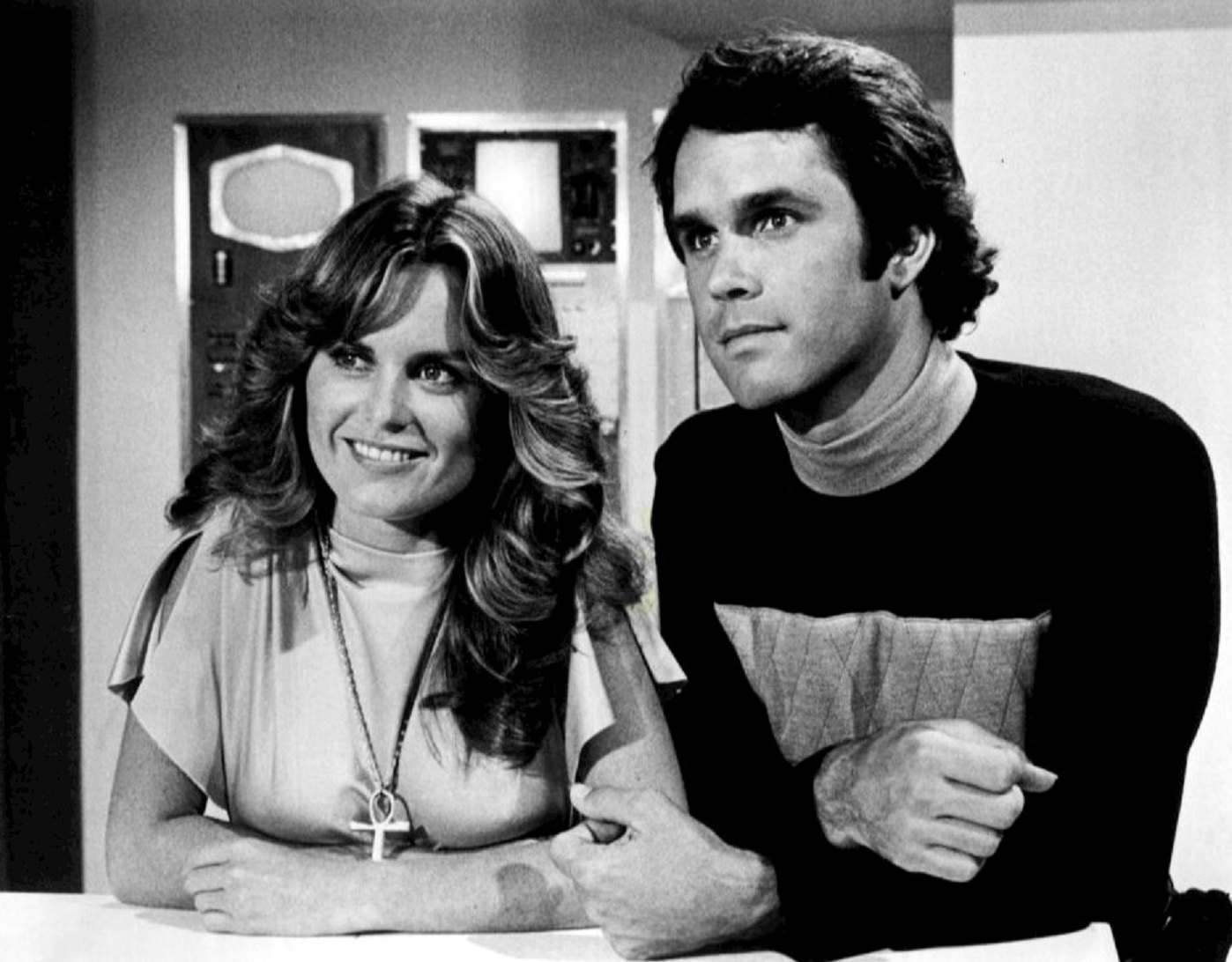 Two of the 1977 series examined here attempt to resurrect Trek's "civilization of the week," format, only with travelers on foot or in a hover-car, moving from culture to culture, society to society.  These concepts could be described, literally, as "pedestrian" versions of Roddenberry's masterpiece.  The third series is a parody of Trek tropes, one featuring comical interaction with strange aliens and bizarre life forms.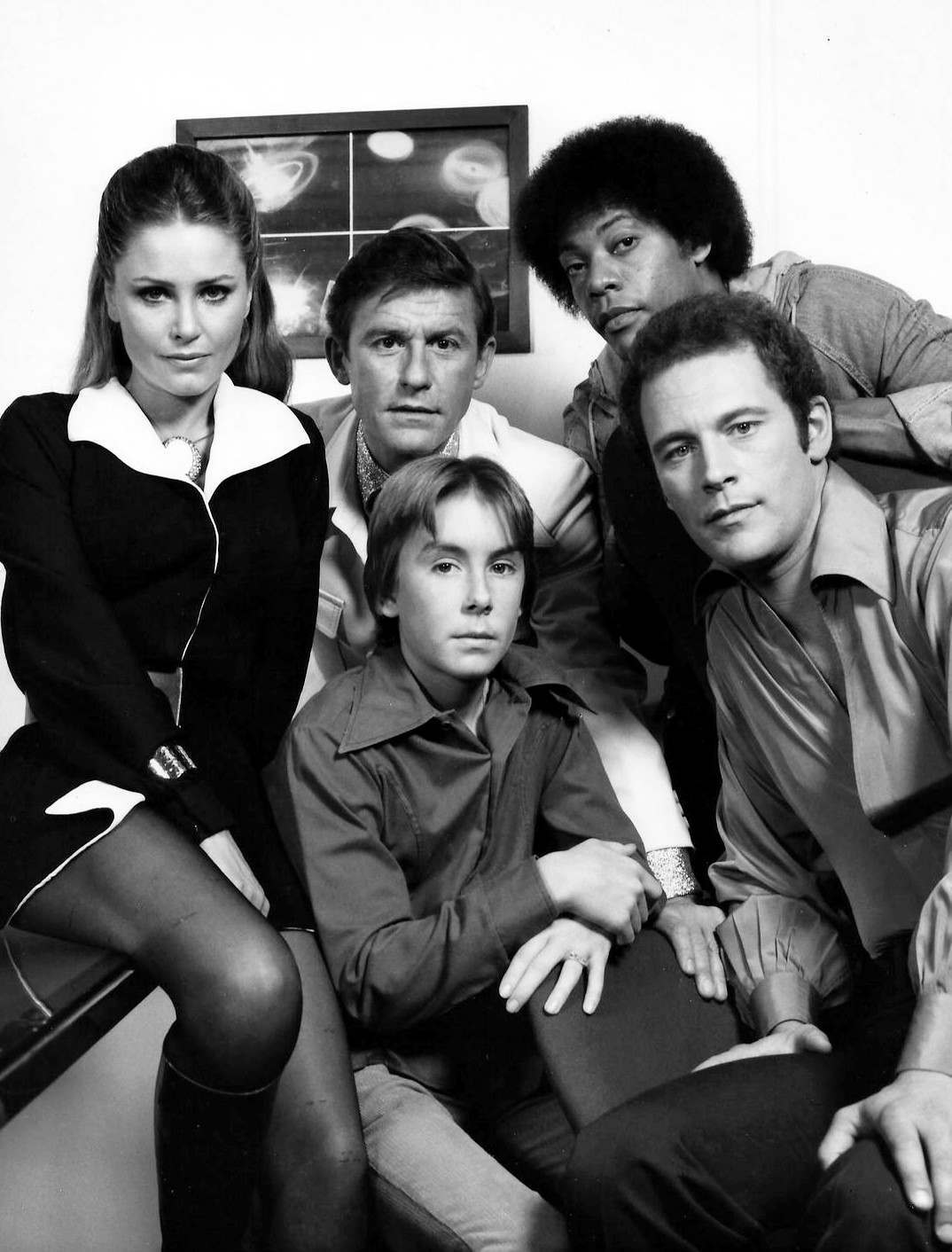 The Fantastic Journey (1977)
Initially titled "The Incredible Island,"  The Fantastic Journey aired on NBC Thursday nights (at 8:00 pm) from February to June of 1977.  Created by Bruce Lansbury, the series was story-edited by Dorothy Fontana, one of the most prominent writers of science fiction television during the 1960s and 1970s.
The Fantastic Journey played on the in-vogue "Bermuda Triangle" craze of the disco decade and involved a group of marine biologists who became snared by a menacing green cloud, and are then washed ashore a mysterious, immense, timeless island.
This mysterious island consisted of "honeycombs" of unique time zones, each one different from the next.  Local legends on the island suggested that a wayward traveler could go home to his own time period by visiting a mecca called "Evoland," where "instantaneous transfer" equipment existed.
The series originally starred Scott Thomas as Paul Jordan, a marine biologist, and featured a large supporting cast including Karen Somerville and Susan Howard as his students. Ike Eisenmann appeared as Paul's son Scott, and Carl Franklin was medical student Fred Walters.
Almost immediately, The Fantastic Journey underwent dramatic cast changes, and the first episodes showcase this revolving door.  Thomas, Somerville and Howard were summarily dropped from the format. Eventually, the primary lead characters on the series became Varian (Jared Martin), a musical healer from the 23rd century, Fred, Scott, the manipulative and wily Dr. Jonathan Willaway (Roddy McDowall), and telepathic/empathic alien/human hybrid, Liana (Katie Saylor), and her highly-intelligent cat, Sil-El.
Varian was added in a late draft of the pilot, Liana in the second aired episode ("Atlantium") and Willaway in the third episode ("Beyond the Mountain"), if that tally helps provide a sense of how unsettled the cast was, even as The Fantastic Journey aired. And adding insult to injury, at the end of the series run, Katie Saylor — Liana — disappeared without a trace.
The cast wasn't all that changed, either. After the pilot episode, "Vortex," featured historical pirates (including one played by Ian McShane), NBC declared that the series could no longer contend with the past, only future or alien civilizations.  In short order, The Fantastic Journey involved conquering aliens from another world ("A Dream of Conquest,") an immortal, diabolical wizard ("The Funhouse") and criminal convicts from the future ("The Innocent Prey.")
After a short, turbulent prime-time run, the promising Fantastic Journey was canceled, even as Star Wars was primed to revive the genre in dramatic fashion.  The series featured guest appearances from Joan Collins, Cheryl Ladd, and Gary Collins, among others.
Logan's Run (1977)
This CBS series aired during the 1977-1978 season, and was another adaptation (following the 1976 movie blockbuster starring Michael York) of William F. Nolan's landmark novel about a future society in which citizens lived in bliss, but only had twenty-one years to do it before mandatory, state-sanctioned execution.
Since the TV version followed the movie, many of the modifications of the 1976 feature film — elements not in the book — were also translated to the weekly series.  Like the movie, the TV series changed the age of mandatory death from 21 to 30.   Similarly, the novel didn't feature "Carousel," the public ritual wherein denizens of the City of Domes watched their brethren "renew" in a blaze of energy. But the TV series retained that concept. Indeed, the costumes, props and much stock footage from the popular film were all recycled into the TV series.
The premise of the series involves a police-man like individual, — the Sandman, Logan 5 (Gregory Harrison) — and a rebel in the City of Domes, Jessica (Heather Menzies) fleeing their corrupt culture in search of Sanctuary, a destination for runners that is presumably more just (and less ageist).
On their journeys outside the domes, this duo encounters other failed civilizations-of-the week and even aliens in an episode called "The Collectors." All along the odyssey, they are pursued by Logan's former friend, a dedicated Sandman called Francis (Randy Powell).   In another departure from the film, Francis learns that the city is run by a secret cabal of the aged, a Council of Elders.  If he can capture Jessica and Logan, he will get a spot on that council, and escape mandatory death at 30.
Fortunately for Logan and Jessica, they have some help on their adventures. They run across a friendly, knowledgeable android, REM (Donald Moffatt) who basically functions as the series' version of Mr. Spock.
The ninety-minute Logan's Run pilot aired on September 16, 1977, with a teleplay by William Nolan, Saul David and producer Leonard Katzman. Directed by Robert Day, the pilot introduces the main characters, as well as their mode of transport: a solar-power hovercraft.
Writer Dorothy Fontana moved from The Fantastic Journey to Logan's Run.  Other notable writers such as Harlan Ellison ("Crypt") and David Gerrold ("Man out of Time") — as Noah Ward — contributed teleplays as well.   Sadly, the likeable series — which like Fantastic Journey possessed enormous potential — failed to renew after half a season.
Quark (1977-1978)
https://youtu.be/6hJjB4nGtdU
In 1977, Buck Henry did to Star Trek and Star Wars what his previous comedy series, Get Smart did for James Bond.  He created Quark, a sharp and funny sci-fi satire; a merciless parody that understood perfectly the content and form of that which it sought to mock (and also, in a weird sense, honor).
Quark the series ran for only eight episodes before cancellation (a pilot aired in '77, followed by the series proper in '78), and yet those who saw it have never forgotten it.
In Quark, we meet Captain Adam Quark (Richard Benjamin) aboard his United Galaxy Sanitation Patrol Ship. Quark is from the (abandoned) planet Earth, particularly an ancient country called "America" (a country which — historians believe — worshipped a talking Mouse named Mickey).
His crew-members include Ficus, a logical, sentient, bipedal plant from the planet Vegeton, and two pilots: the drop-dead gorgeous clones Betty and Betty (The Double Mint Twins). A running joke in the series is that each Betty claims to be the original article…and points the finger at the other as the second rate copy. Quark never learns which Betty is which.
Also aboard the ship is the chief engineer: an impulsive Transmute named Gene/Jean (Tim Thomerson). Gene/Jean — like all his people — possesses a complete set of male and female chromosomes. This makes him a tough-talking macho man in some scenes, and a sensitive female in others. As you might guess, the transition between personalities often comes at inopportune moments. Finally, there is a cowardly robot named Andy.
Quark's mission? To boldly collect space garbage baggies (literally giant green garbage bags drifting through space…). He is an acknowledged expert at the difficult garbage collection maneuver, manipulating his ship's "auto-grabs" (giant robotic arms, which shove the baggies into the ship's open mouth).
Even with such a funny premise, and the popularity of space adventure during the era, Quark did not catch on.  Its second episode, a parody of Star Wars called "May the Source Be with You," didn't even manage to break through in the ratings.