Artist Visualises The Magnificent Tree of Languages
"Into the face of the young man who sat on the terrace of the Hotel Magnifique at Cannes there had crept a look of furtive shame, the shifty hangdog look which announces that an Englishman is about to speak French."
― P.G. Wodehouse, The Luck of the Bodkins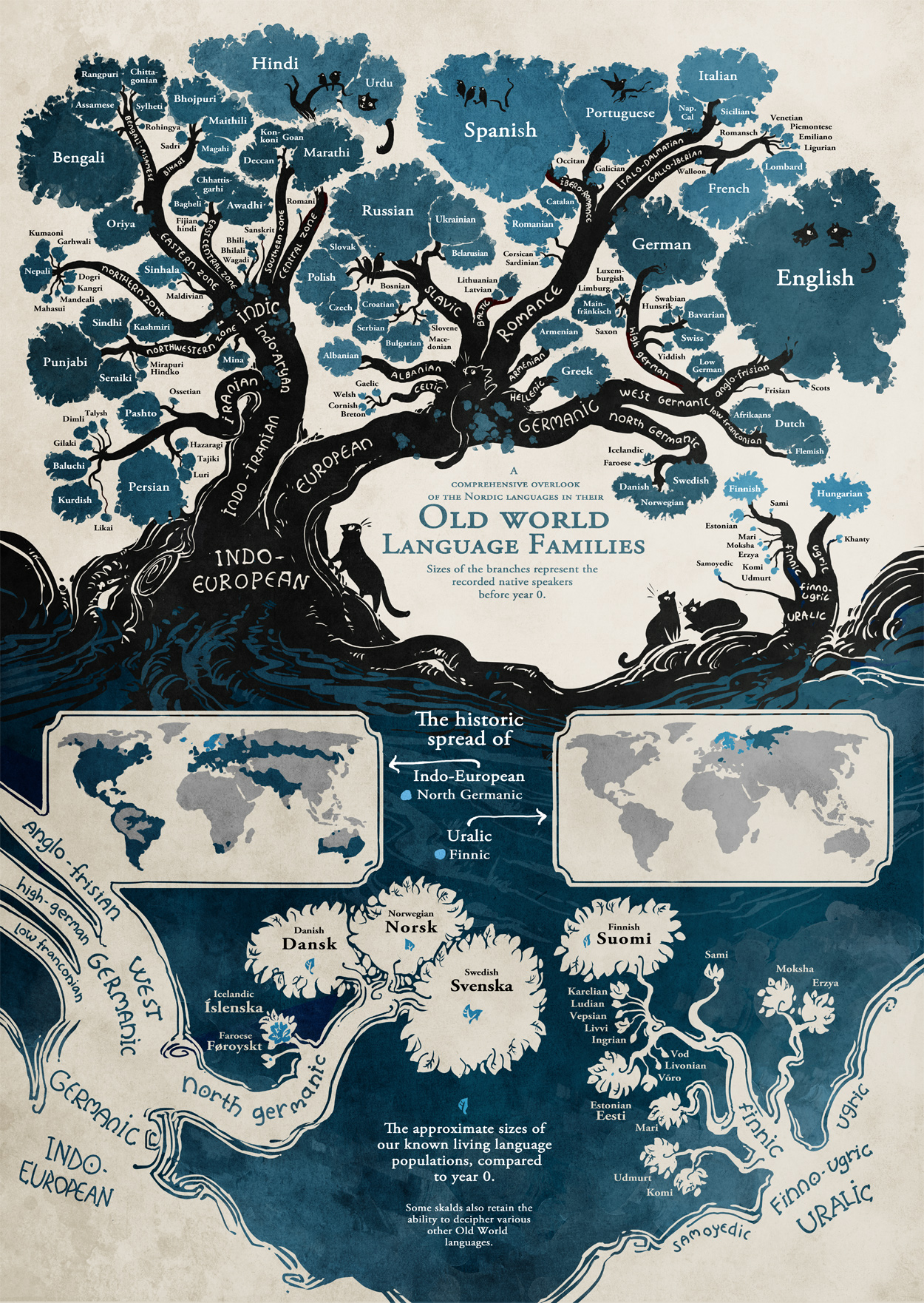 Minna Sundberg has taken the idea that all languages are linked and turned it into this Tree of Languages.
Words have not yet been become part of the homogenised Internet of Things, where you can say anything in any language and your Chinese smartphone will use South Korean nous to tell your German toaster to tap into the French electricity and brown your American-style frozen waffle. Words are not simply vanilla facilitators, but by usage and history more nuanced as a hipster's colonic.
Language is evocation. We should cherish it and learn more.
"The dictionary is based on the hypothesis – obviously an unproven one – that languages are made up of equivalent synonyms."
― Jorge Luis Borges
Spotter: Mental Floss