19 Glorious Pages of Womenswear from the Kays Catalogue of 1983
1983: The era of off-the-shoulder sweatshirts and leotards with matching tights (the brighter and shinier the better). Big shoulders were in, subtle colours were out, and collars had to turn upwards. Clothes that were once reserved for the aerobics and dance classes were now being worn in the street.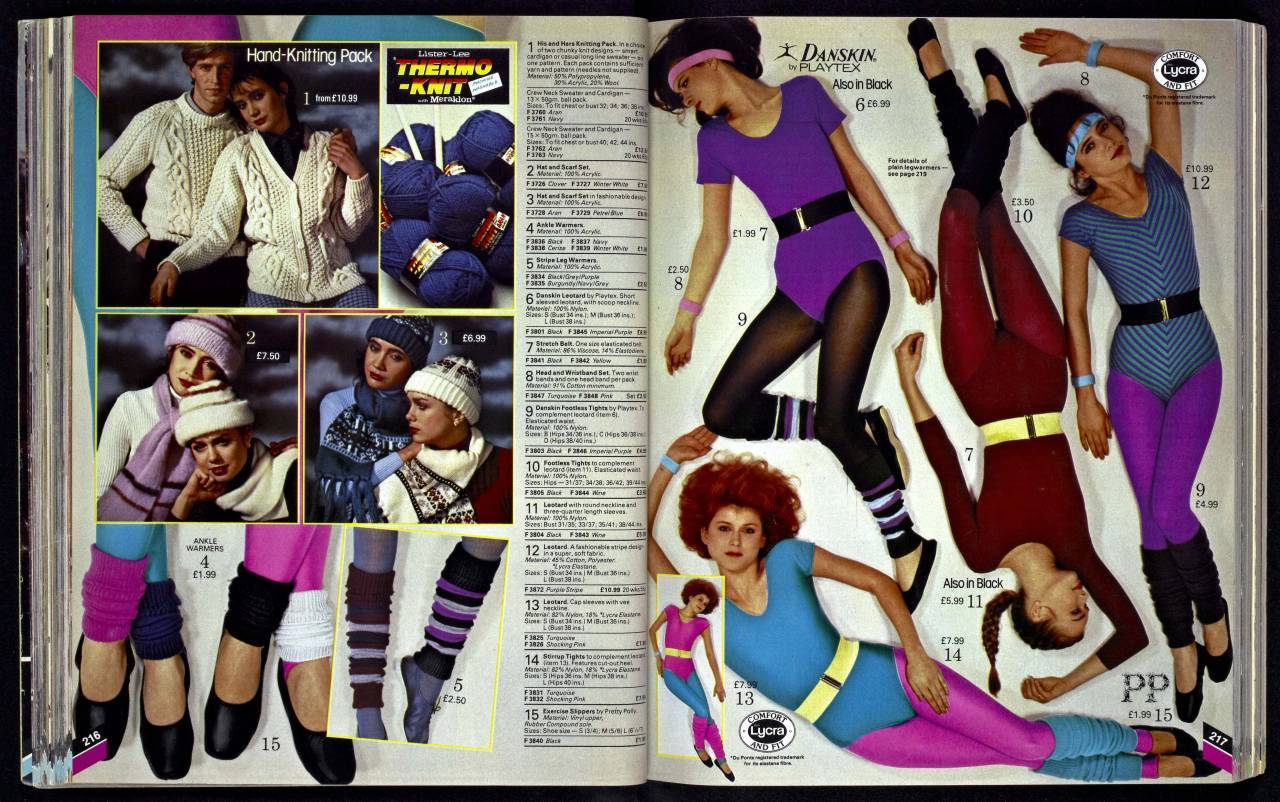 Kays was originally founded in Worcester in 1886 when William Kilbourne Kay started a jewellery and watch business together with a local architect called George Jones. Four years later Kay struck out on his own and changed the name of the company to Kay's of Worcester. After 121 years on 23 February 2007 the original depot in the town closed. Littlewoods and Kays combined to become Shop Direct which was based in Liverpool. The famous Kays brand was kept going until January 2011 but is now known as K. and co. I'm sure so much more gets sold with that name change.