Among the papers Carl Sagan  (1934-1996) housed at The Library of Congress is his 1954 reading list from when he was a student at the University of Chicago.
Literary works on the list include: André Gide's The Immoralist, Aldous Huxley's short story Young Archimedes, Robert Maynard Hutchins's Education for Young People, William Shakespeare's Julius Caesar, Elmer Holmes Davis' But We Were Born Free and what appears to be the first volume of Star Science Fiction Stories (1953), which includes stories by Isaac Asimov, Ray Bradbury, and Arthur C. Clarke, among others.
Sagan's love for books is clear. It was a lifetime passion for a curious mind. As he enthused in 1980:
What an astonishing thing a book is. It's a flat object made from a tree with flexible parts on which are imprinted lots of funny dark squiggles. But one glance at it and you're inside the mind of another person, maybe somebody dead for thousands of years. Across the millennia, an author is speaking clearly and silently inside your head, directly to you. Writing is perhaps the greatest of human inventions, binding together people who never knew each other, citizens of distant epochs. Books break the shackles of time. A book is proof that humans are capable of working magic.
And what are ideas if not bursts of magic?
As Rosamund E. M. Harding (1899-1982) notes in her 1942 tome An Anatomy of Inspiration:
Originality depends on new and striking combinations of ideas. It is obvious therefore that the more a man knows the greater scope he has for arriving at striking combinations. And not only the more he knows about his own subject but the more he knows beyond it of other subjects. It is a fact that has not yet been sufficiently stressed that those persons who have risen to eminence in arts, letters or sciences have frequently possessed considerable knowledge of subjects outside their own sphere of activity.
Did an elective and deep reading list help Sagan reach his potential? We can get a clue from Sagan's 1961 CV. This resume runs for a full five pages.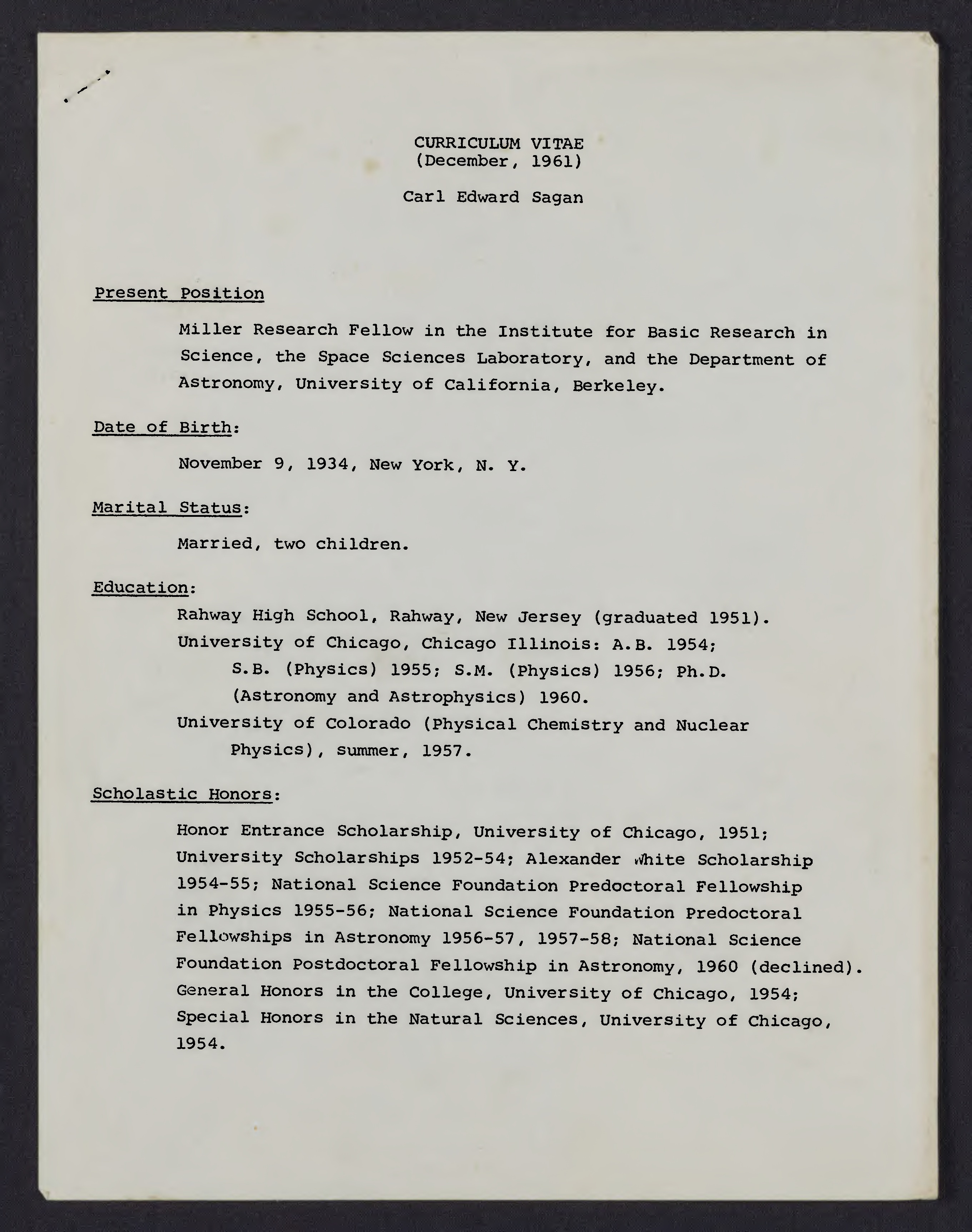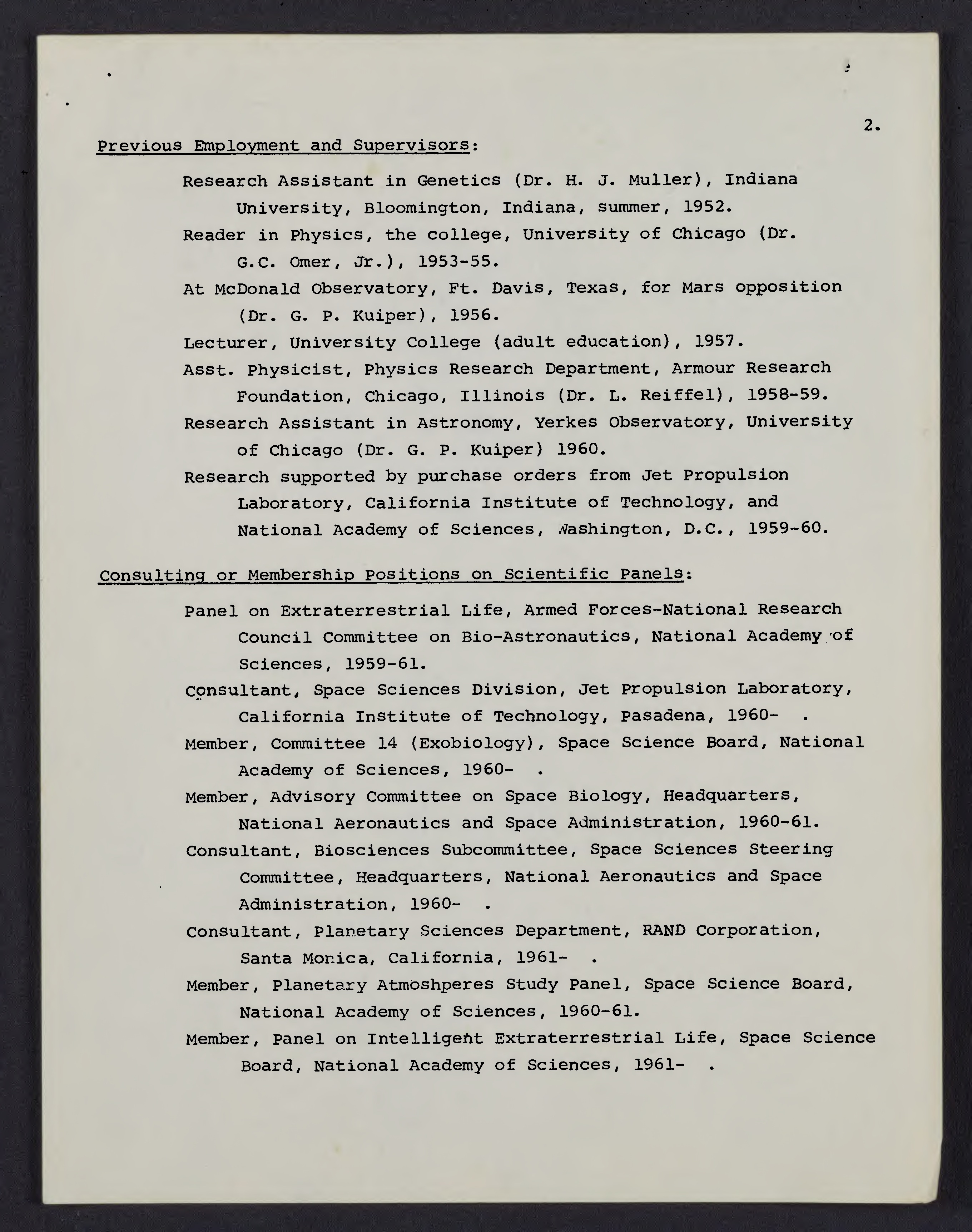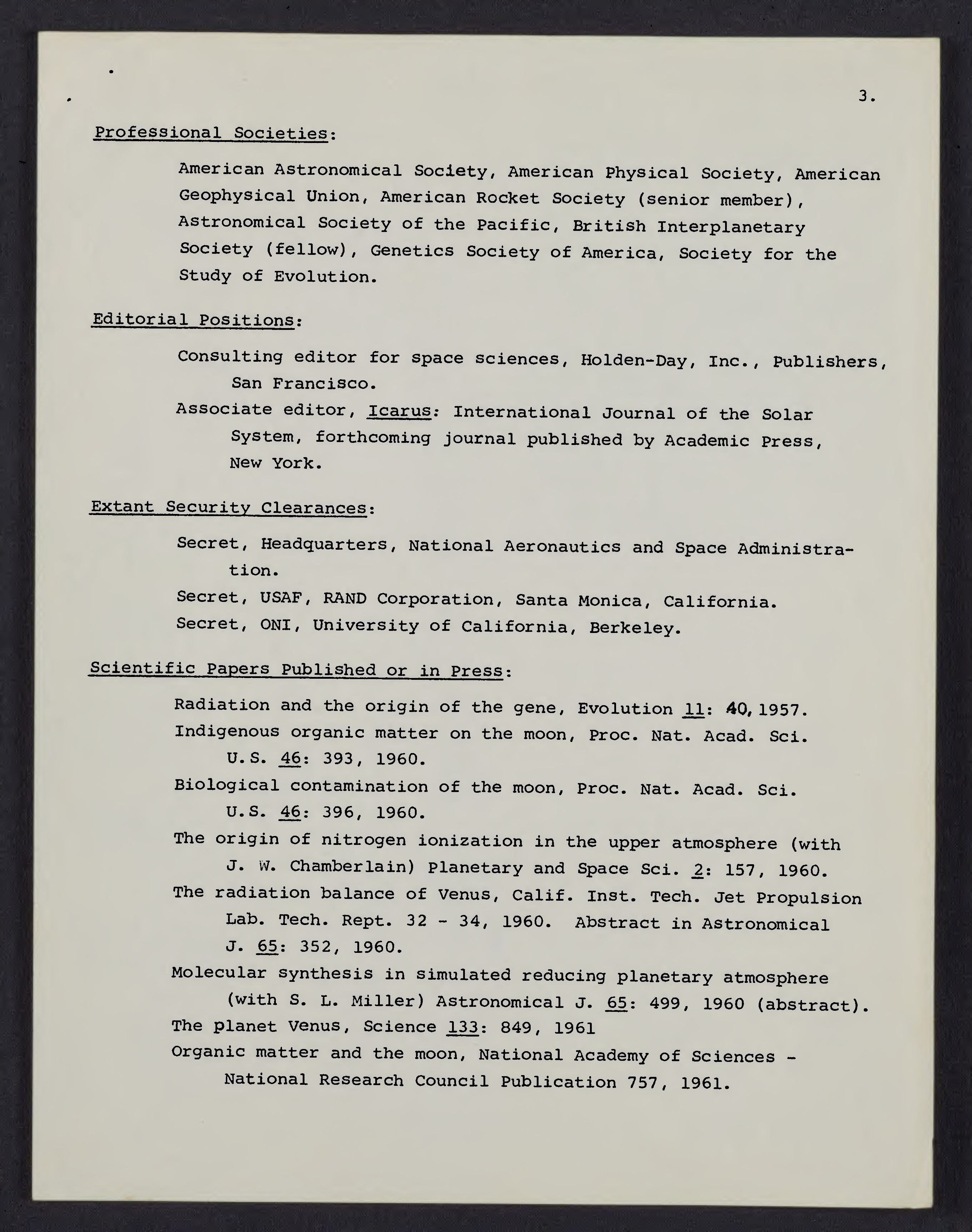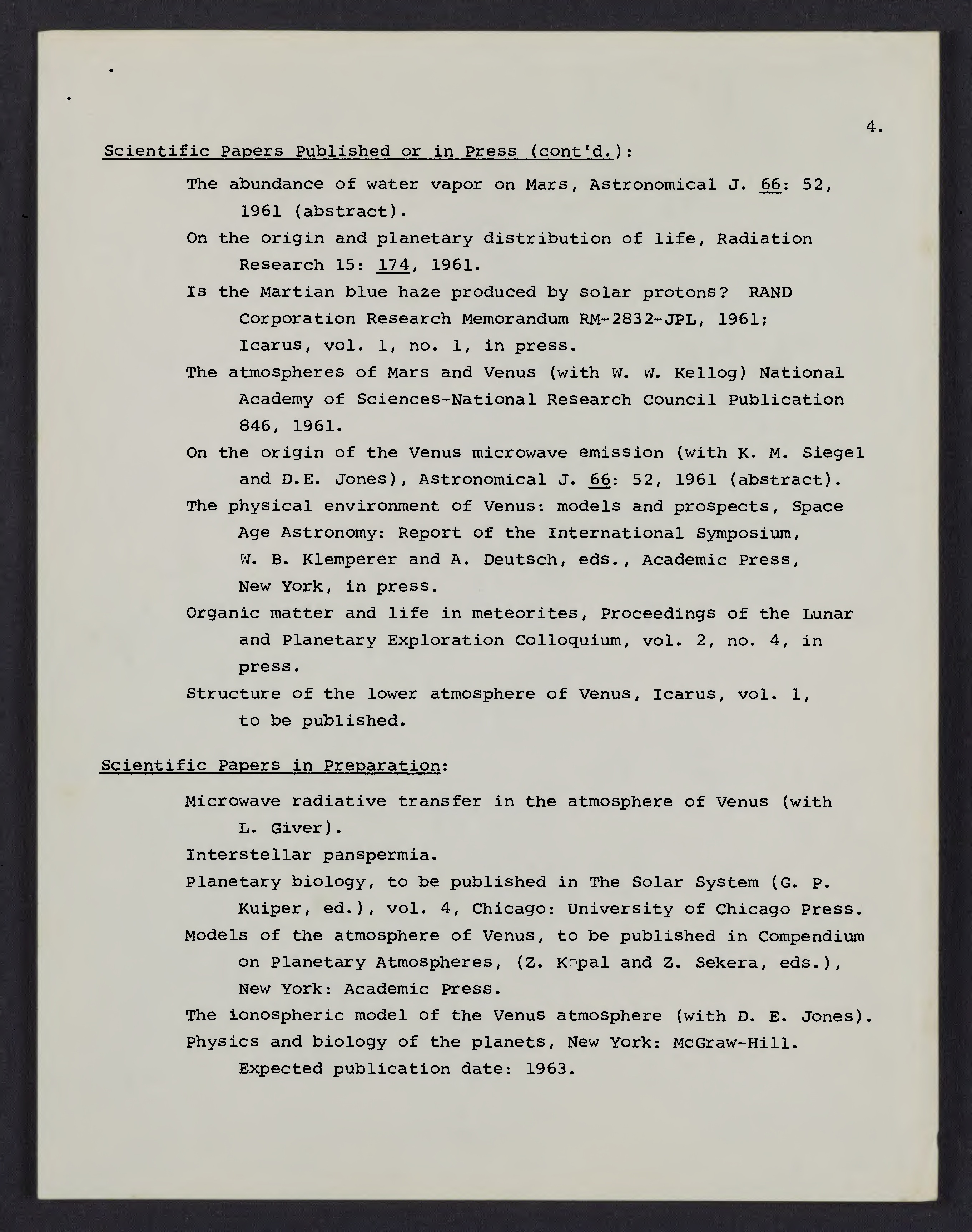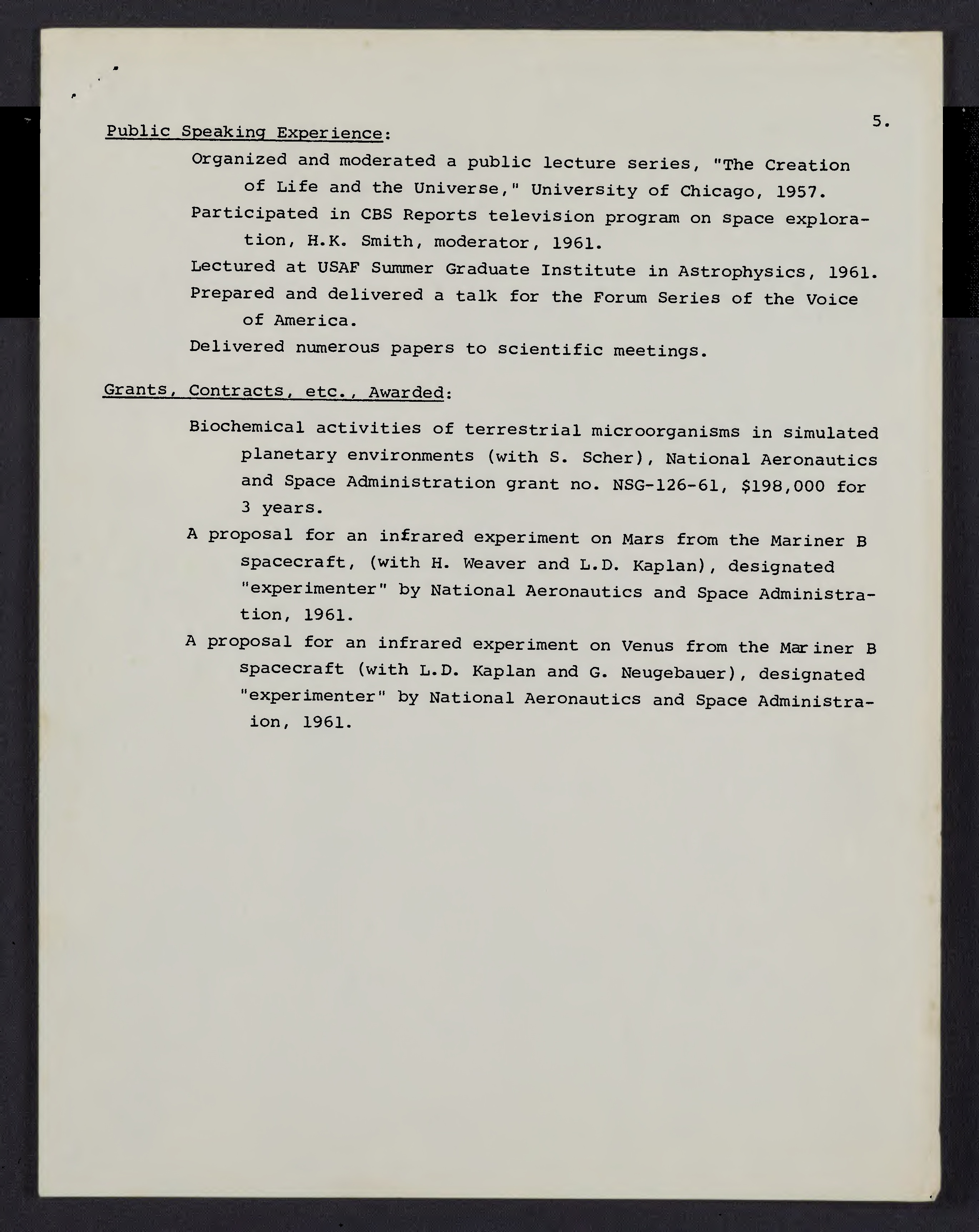 Via Brain Pickings