These photos by Eliot Elisofon take us backstage of a Frances Mclaughlin-Gill fashion shoot for Glamour magazine in January 1952. At the time the 33 year old Mclaughlin-Gill was at the top of her game as a photographer.
Born in Brooklyn in 1919 to an American mother and an Irish father Frances had a twin sister called Katherine who would later also become a photographer. The twins both studied Applied Arts at the Pratt Institute graduating in 1941. That same year they both entered the Prix de Paris contest sponsored by Vogue and were both among the five finalists.
Frances started working as a stylist at Montgomery Ward and as a photography assistant until 1943. That year, photographer Toni Frissell (Katherine was by now her assistant) introduced her to Alexander Liberman, Vogue′s new art director who was enthusiastically wielding a new broom at the magazine. He was impressed with McLaughlin and he made her the first contracted female fashion photographer at Vogue ever. McLaughlin later descried the meeting with Liberman, "after only a three-minute interview, where he concentrated on just one of my photographs, he called back the next day to offer me a job."
Liberman loathed the "the artificiality, the European chi-chi" – of established photographers such as Horst and Cecil Beaton. He immediately encouraged McLaughlin to take photographs that were less posed and more natural than the stilted formality the fashion world was used to. "Everyone was wearing beautiful clothes, sitting in an elegant chair, or leaning against a pillar, looking into the camera," McLaughin-Gill once said. Aged just 24 she began on shoots with junior models working for Vogue′s Glamour Magazine which was aimed at younger viewers and was able to capture movement in ways that had not been done before. "I preferred to cast models who could act," McLaughin-Gill once wrote, "and my favourites all had the ability to improvise within a situation that I had created." In 1948, she married the photographer Leslie Gill and after he suddenly died shortly after the birth of their daughter also called Leslie in 1958 she started hyphenating her name with an added 'Gill'.
McLaughlin-Gill, after a seventy year career as a photographer, died on October 23, 2014 aged 95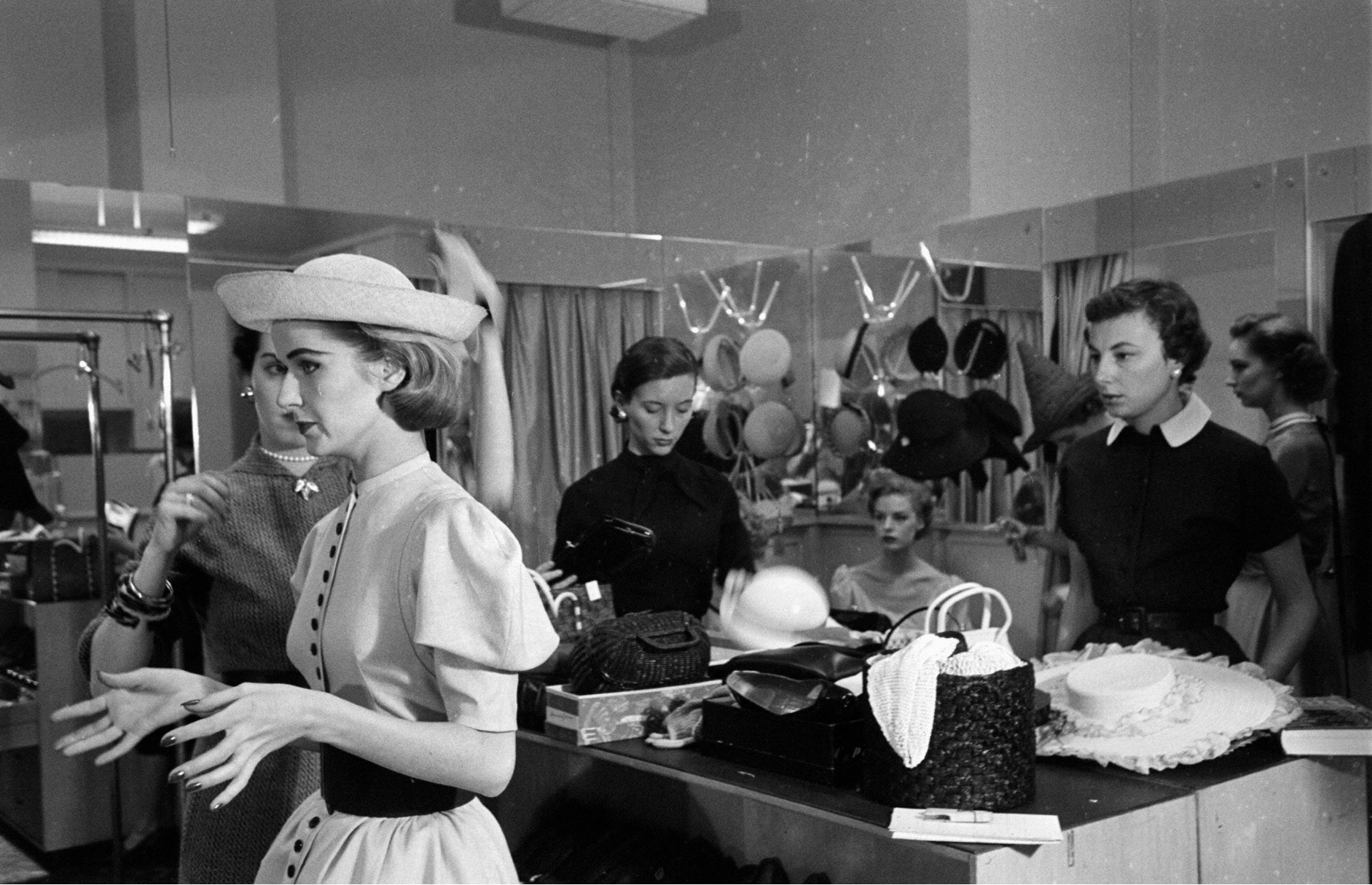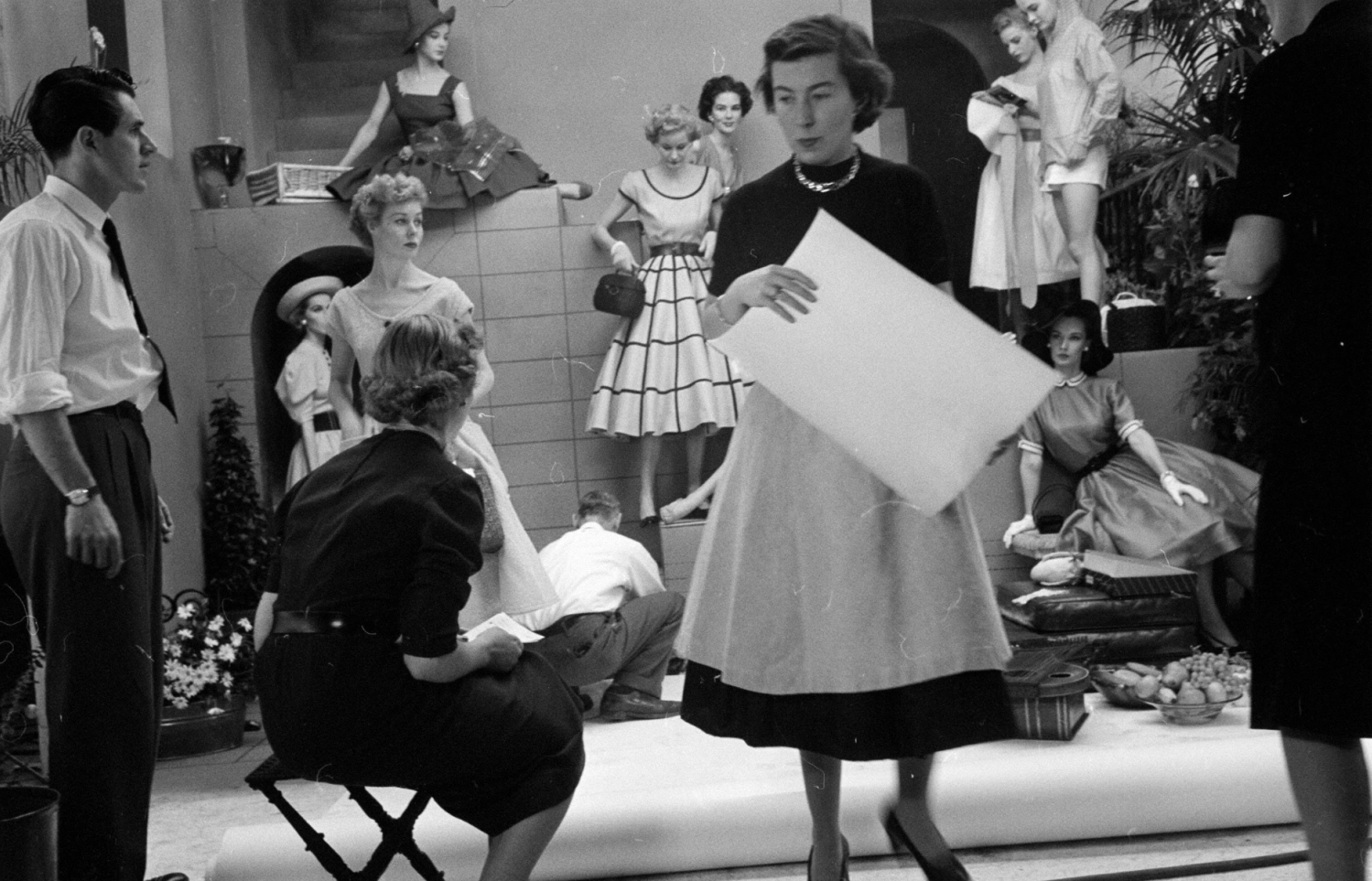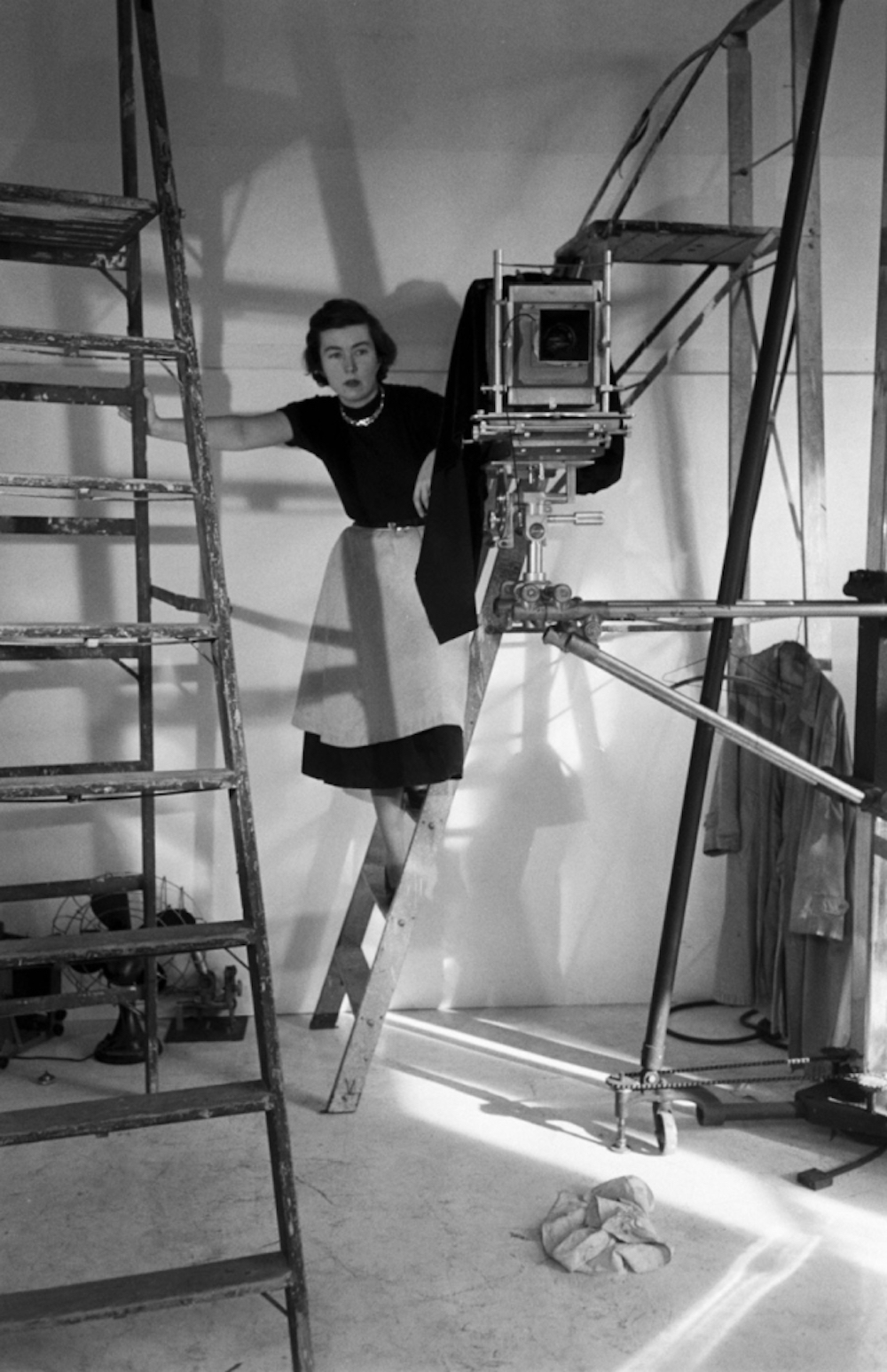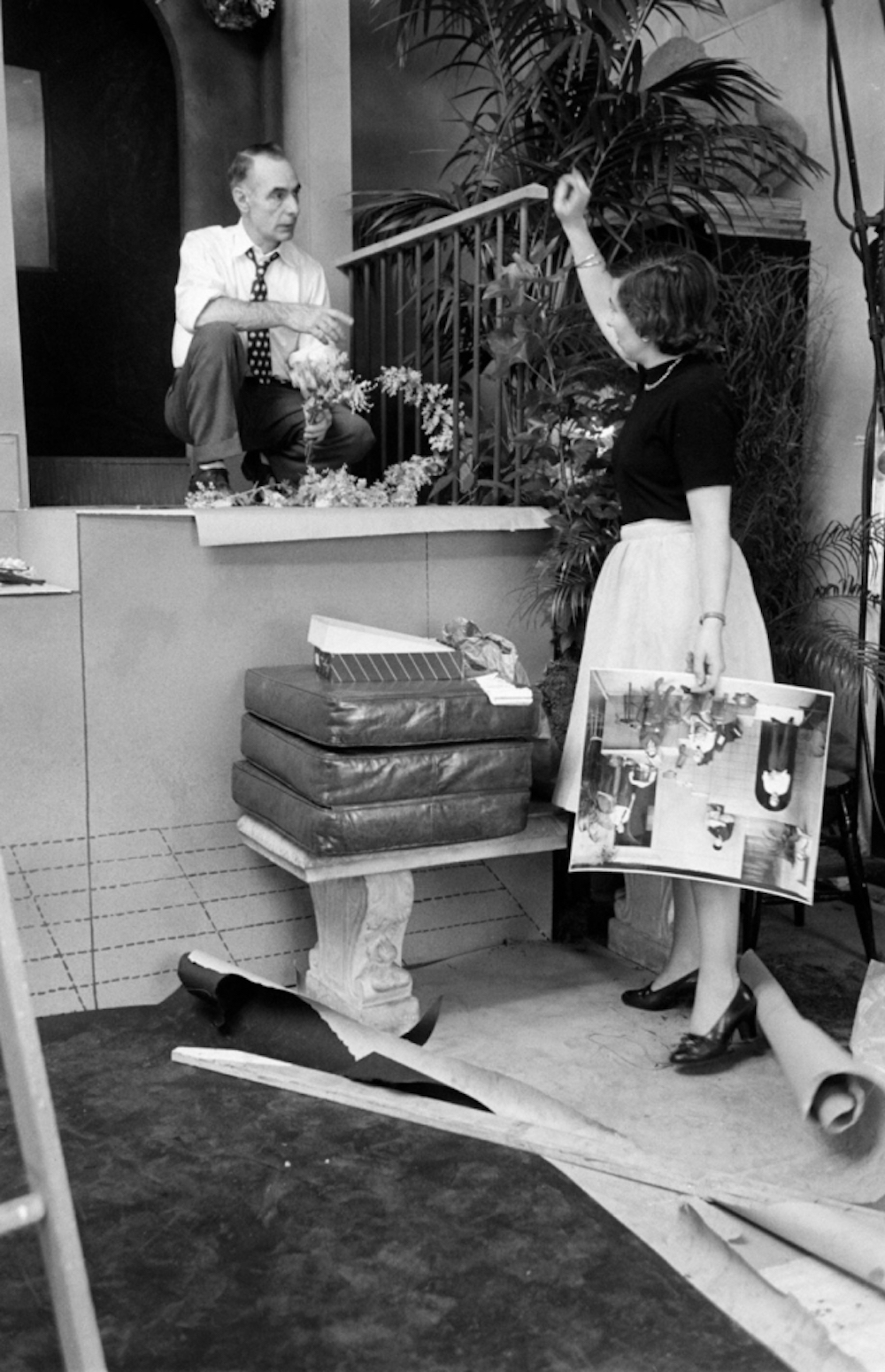 \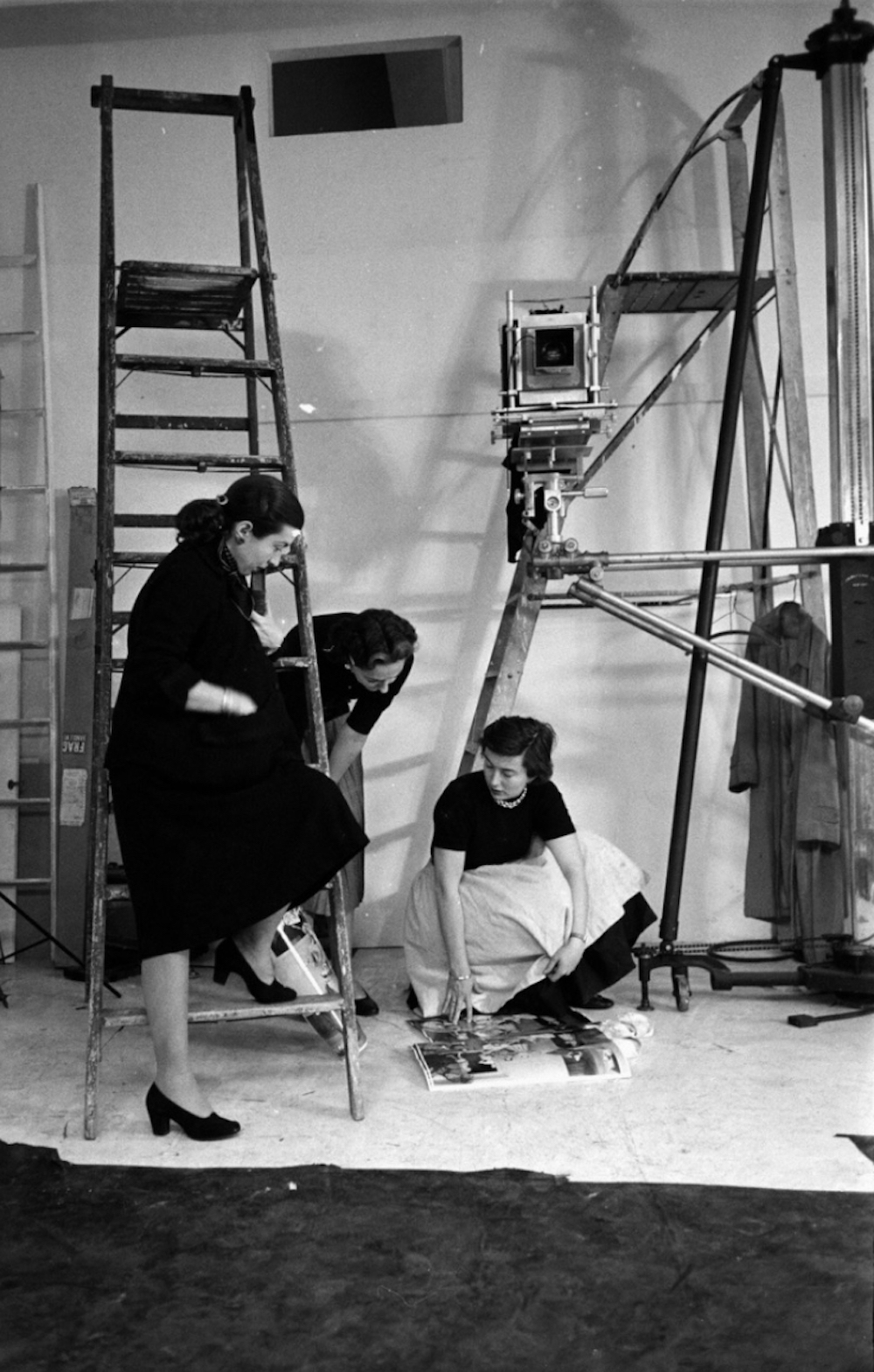 Examples of Frances McLaughlin-Gill's Fashion Photography