New York City, 1973. Alice Cooper and Salvador Dali are friends. They meet in Dali's digs at New York's St. Regis Hotel. Cooper loves Dali, greeting him as 'Maestro'.
"Five of the original band members were art majors, and we worshipped Dalí: we thought of ourselves as surrealists," Cooper recalled in 2011. Cooper named one of his trademark boa constrictor snakes Dali.
Dali "is dressed in purple crushed velvet pants; a pair of gold elastic shoes (you know, where the toes go up to the end); a pair of purple glitter socks that Elvis gave him; a giraffe-skin coat; his usual mustache; and sideburns 'kind of up in pincurls'."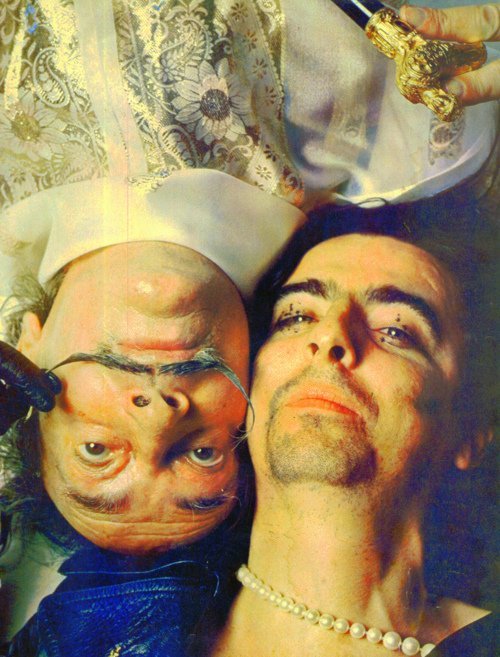 The first meeting goes well. So they meet again.
Dennis Dunaway, the band's bassist, told us more about the second Cooper-Dali meeting at the same venue in his 2015 book Snakes! Guillotines! Electric Chairs! My Life With The Alice Cooper Group.
Dalí kissed each person on both cheeks. When I got to him, I produced a lithograph of his Don Quixote that I'd brought with me and asked if he'd sign it. Dalí clapped his hands, and everyone gathered around as I held the print steady. Dalí started with a tiny dot. He drew and drew, but it was still just a dot. Then he got a maniacal expression on his face and wildly signed "Dalí." He repeatedly hit the picture with the pen while everyone applauded.

I didn't walk out of there. I floated.
The love was mutual. Dali loved Cooper after seeing the band perform live in 1973. He thought he and Cooper the world's greatest living artists.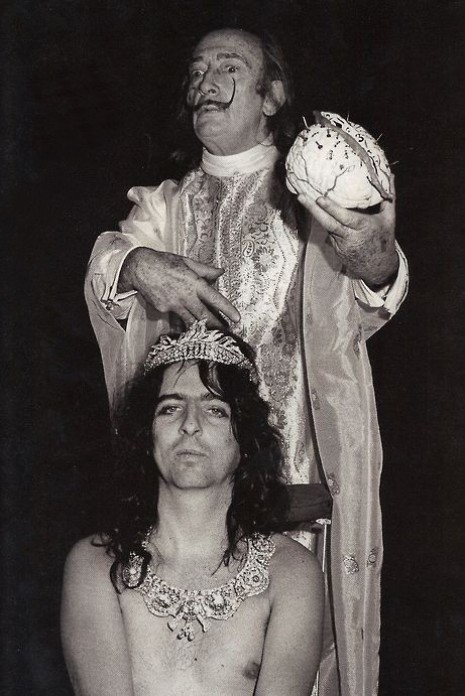 As the men talk, Dali says he wants to immortalise his pal as a hologram called First Cylindric Chromo-Hologram Portrait of Alice Cooper's Brain. The work should feature insects and pastry.
Copper agrees,
Dali.org explains:
Working with artist holographer Selwyn Lissack, Dali created a rotating three-dimensional image of the rock star. Here Cooper either sings into or bites off the head of a "shish kebabbed" Venus de Milo statue.

Cooper wears a real diamond tiara, and there is a plaster brain stuffed with a chocolate éclair and real ants suspended behind his head.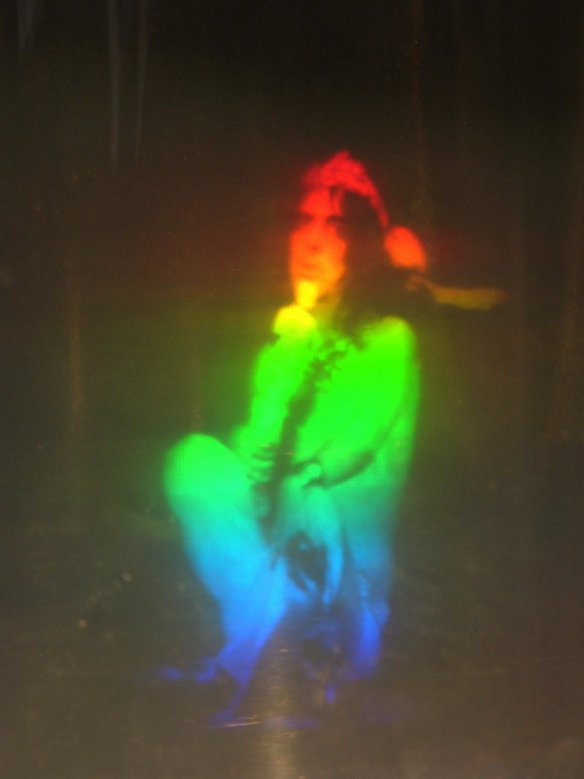 The hologram is in the Dali museum in Spain.
Via LA Weekly, SickThingsUK