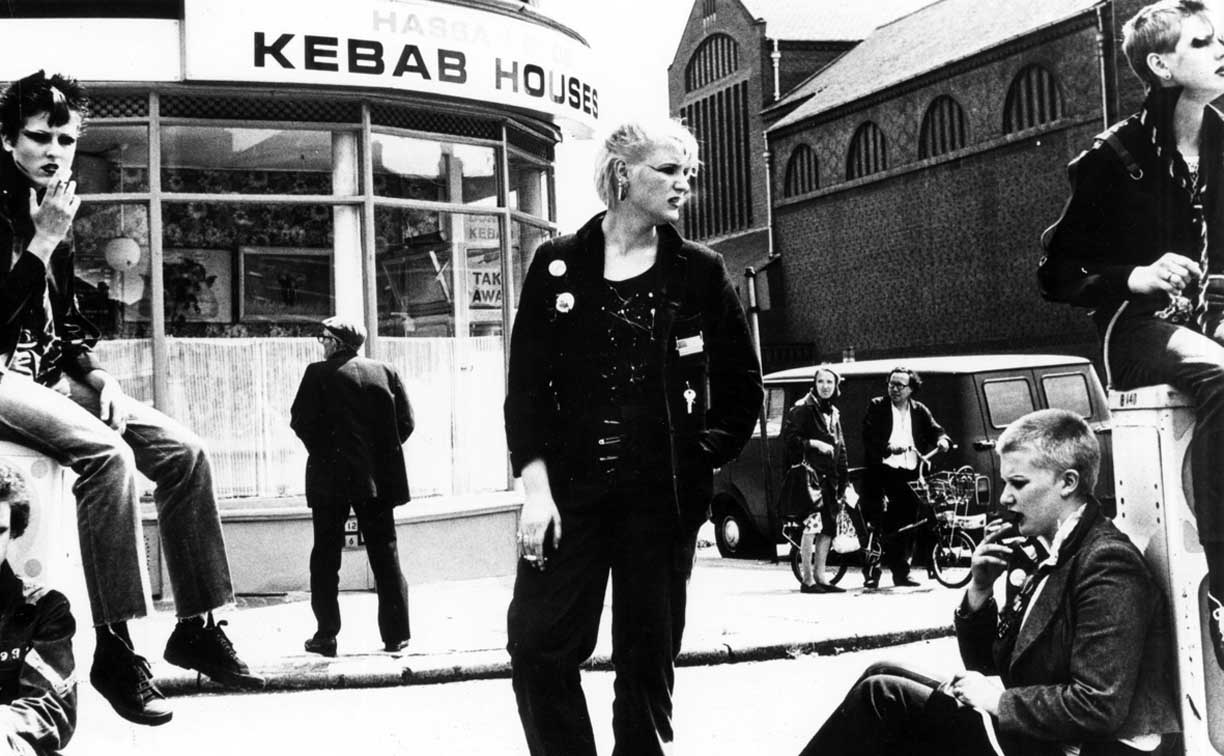 In 1978, The Nipple Erectors (featuring a pre-Pogues Shane MacGowan) and The Maniacs starred in a fun documentary about punks, who, having been expelled from London, discover the recipe for kebabs, food of the gods. Directed by Pedro Rojas and edited by American-born London International Film School graduate Carl Haber, who would go on to establish the Rome International Film School, the film also stars India-born Mohammad Shamsi, best known for his roles in The Man Who Would Be King (1975) and Antony & Cleopatra (1981).
The soundtrack is by The Sex Pistols (God Save the Queen), The Stranglers and The Maniacs giving full throat to I Don't Wanna Go to Work.
In 2001, Nipple Erectors founder Shanne Bradley, and one time flame of Johnny Rotten, told Punk77 how she auditioned Shane MacGowan, after first meeting him at the Royal College of Art.
I auditioned shane in my bedsit, he was iggy pop rolling and writhing around the floor totally manic.i thought yes this is our man a few years previously on t.v. i had seen Jobriath an american answer to david bowie . i think his head popped out of a segmented clear plastic globe ,very space age.i had a dream about a band- my dream band- who would look very futuristic wearing skintight rubber body suits covered in nipples..i shall go no further,well the name came from there i thought shortening the name to the nips was a cop out. we hung out (!) at rock on records listening to all kinds of old music we even used to dice with death and go visit the electric ballroom, camden on ted's night to watch old rock n'roll veterans( a bit like the punk vets nowadays..) there was alot of agro between punks and teds..we mixed up the music.and then it all went a bit mod like and even poppy..

we had a loyal following which included bananarama and guns for hire a fictitious band with their own badges later to become department s one of my favourite gigs was at the music machine -with the jam ..i think..-i took some of my mums old frilly nylon nighties and dressed up the band .shane had a pair of giant frilly knickers on like a baby, myself? i was 8 months pregnant and wore a large black sheet a yashmak .at the time we had jon moss drumming he was too embarrassed to come out for the encore! one of the worst gigs was also at the music machine with dexys midnight runners, our guitarist gavin douglas failed to show up for the gig he had been arrested on the tube with no ticket and no money to buy one a previous guitarist larry hendrix was pissed as a fart on pernod and blackcurrants he only knew a very old set we no longer knew so he stood in.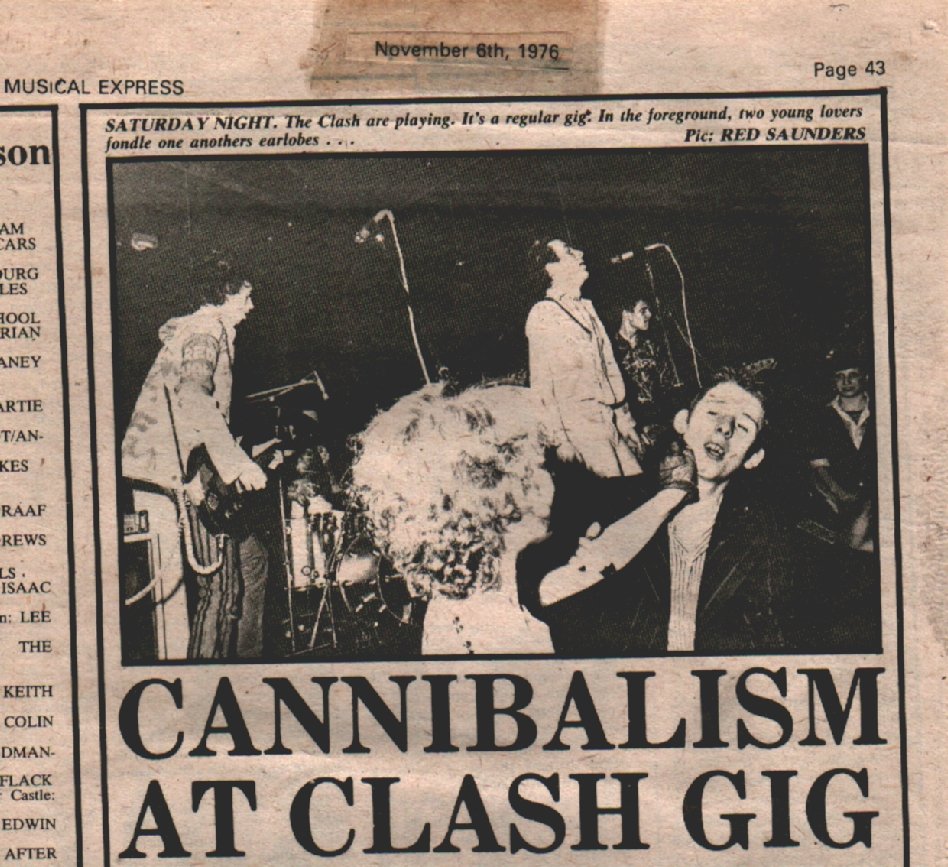 In  SKUM #6 (October 1977), Mark Skum spoke to the band:
The Nipple Erectors are led by Shane, the notorious "Bondage" writer, best known for the ear-biting incedent at the Clash's ICA gig many moons ago… Shann on bass (a female), Roger (sultry) Towndrow on guitar, and their new drummer Rick, who replaced Arcane Vendetta on drums. The following interview was done a few weeks back at "The Cambridge" pub.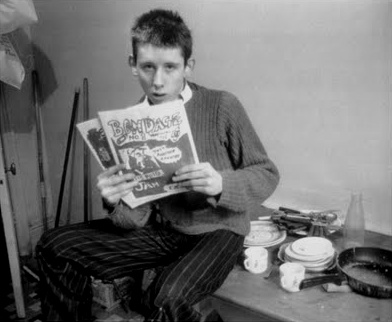 MARK: "Why did you choose that name?"
SHANE: "D'You really want me to go into it?… It's a long story.."
MARK: "Yeah.. go on"
SHANE: "Well, one day, I was playing with her, (Shann), and her nipples suddenly erected, you know… got really big, and I thought, .. 'That's what we'll call our band… The Nipple Erectors'"
MARK: (To Shann) "Is that true?"
SHANN: "Er.. Yeah.. I suppose so".
MARK: "Have you got any influences?"…
SHANE: "Rolf Hariss and Cliff Richard"….
MARK: "Fine… Any favourite bands?"
SHANN: "Yeah.. Jam, Pistols, Ramones, and Wayne Country".
MARK: "Do you feel that you owe a lot to bands like The Pistols whov'e paved the way for the likes of you?"…
SHANE: "No, because we'd have started playing energetic music even if they hadn't cropped up".
MARK: "What kind of image would you have used then?"
SHANE: "Well, basically the same as we've always worn… suit jacket, drainpipes and T-shirts… That was before the safety pins came in…".
MARK: "Are you going to try and break out of the rut that a lot of punk bands have got into… you know, progress".
SHANE: "Well our guitarist is a bit psychadelic, so we have to chain his hands down to stop them running up the frets "…
MARK: "Yeah, but do you ever want to do anything besides blasting the audiences brains out?."
SHANN: "Not yet… If we did any slow ballads, we'd probably fall asleep on stage".
MARK: (To Shane) "Do you want to project a certain image as a singer?"
SHANE: "No… It's bad enough trying to hold a mike"…
MARK: "Do you have any political views"..
SHANE: "Er… We're anti-racist, but basically all we want to do is earn as much money possible for doing FUCK-ALL!"

THE END
Lead image: A scene from Derek Jarman's Jubilee (1978)