I came across this story of a visit by Charlie Chaplin to Chartwell to see Winston Churchill on February 25th 1931. Chaplin was in Britain for the premiere of City Lights. The men had met when Churchill toured the film's set in 1929.
---
---
Lord Boothby, Churchill's parliamentary private secretary, accompanied Chaplin to the evening at Chartwell. The following is from his autobiography: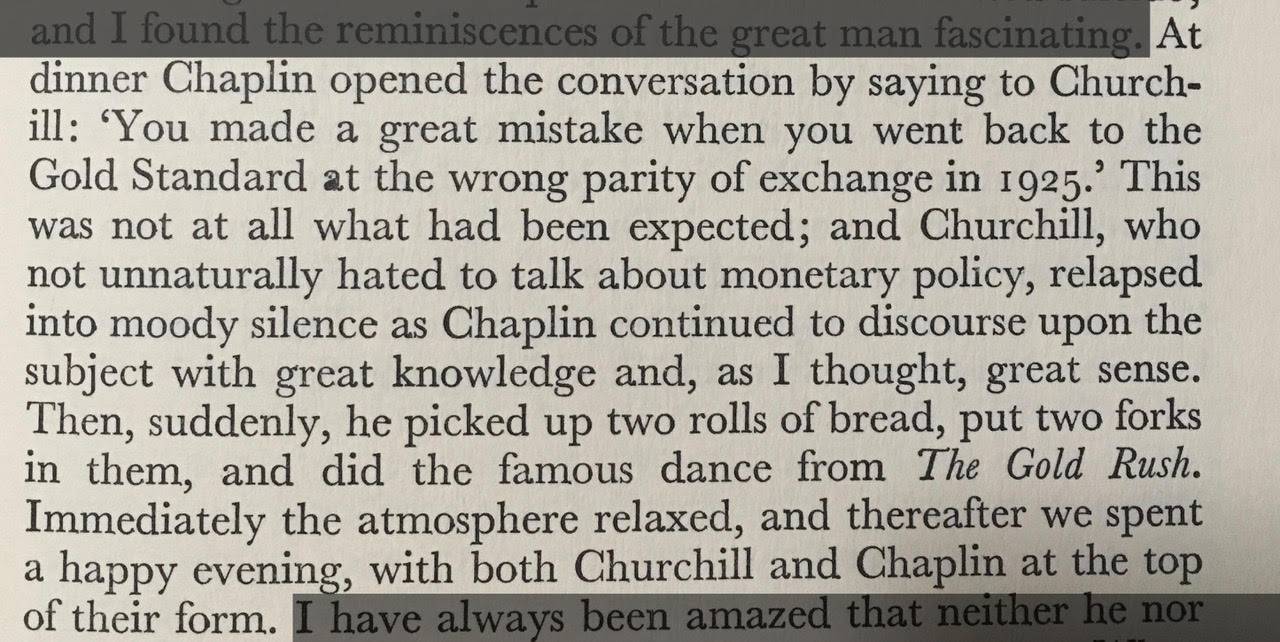 Transcript:
At dinner Chaplin opened the conversation by saying to Churchill: 'You made a great mistake when you went back to the Gold Standard at the wrong parity of exchange in 1925.' This was not at all what had been expected; and Churchill, who not unnaturally hated to talk about monetary policy, relapsed into moody silence as Chaplin continued to discourse upon the subject with great knowledge and, as I thought, great sense. Then, suddenly, he picked up two rolls of bread, put two forks in them and did the famous dance from The Gold Rush. Immediately the atmosphere relaxed, and thereafter we spent a happy evening with both Churchill and Chaplin at the top of their form.
Note: Britain adopted the Gold Standard under Churchill as Chancellor.