"Mankind is so fallen that no man can be trusted with unchecked power over his fellows. Aristotle said that some people were only fit to be slaves. I do not contradict him. But I reject slavery because I see no men fit to be masters" – CS Lewis (1898 – 1963), Equality, 1943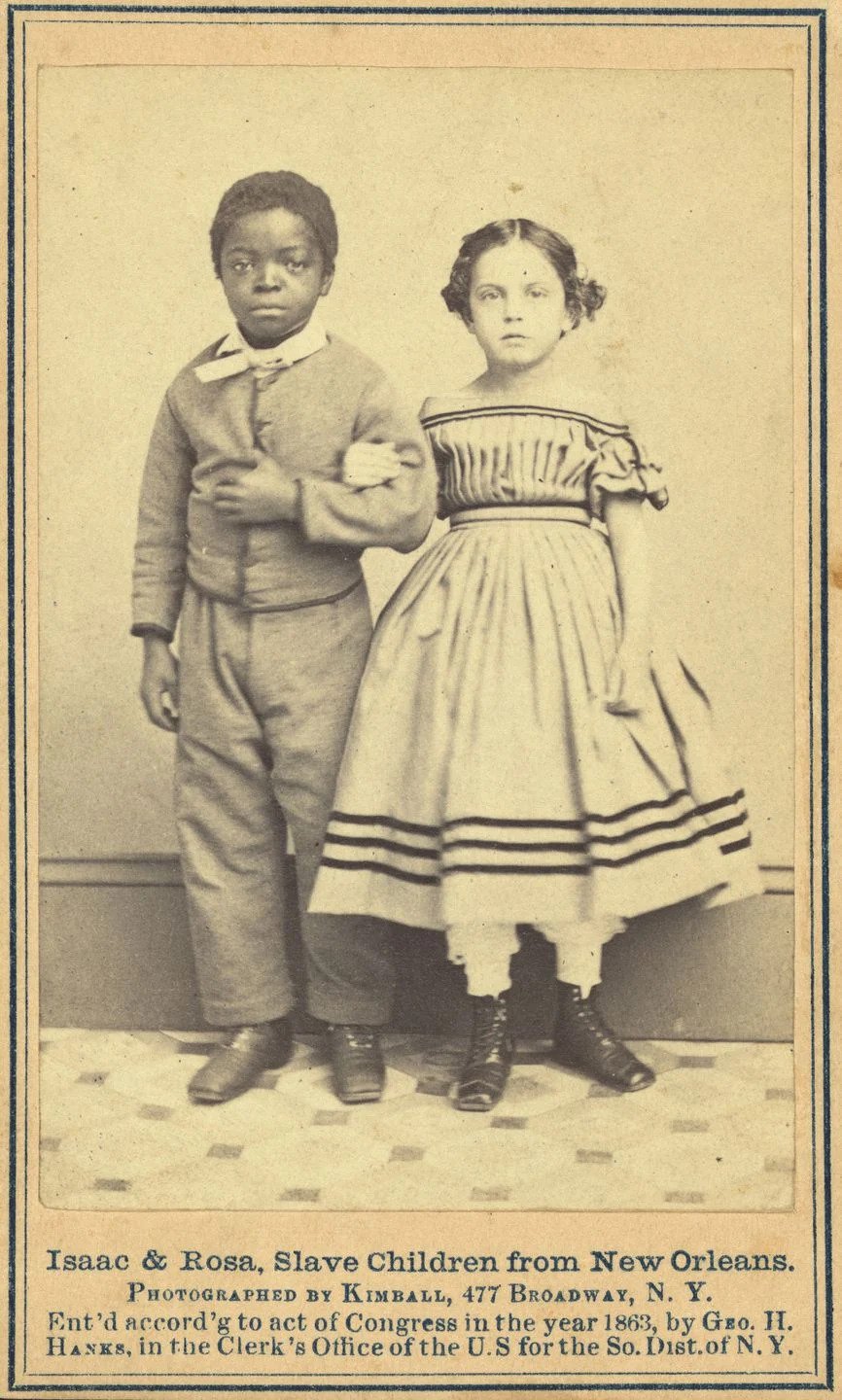 If you believe that violence reduces us all to servitude, you must aim higher. If you recognise that the condition of whites and blacks in the United States they share is shaped by the Old World's soiled hands and the barbarism of America's pursuit of civilisation, a campaign backed by the preacher's certainty of divine justification for blocking freedom for all, you will hear the slave's anguished cry for help and want to act.
These portraits of destitute slave children from New Orleans were cries for help.
If you didn't find slavery abhorrent and the story of stolen lives, of black flesh consumed for white abundance, worthy of continuing the armed battle for a nation's identity in the US Civil War, then the sight of photogenic children might gird your loins. And if the destitute victims of savagery were pale skinned, the campaign for your support might work all the better.
Published in Harper's Weekly magazine and distributed as cartes de visites, these unthreatening subjects were chosen by the Union military and abolitionist organisations for their white appearance. Rosa Downs, Fannie Lawrence, Rebecca Huger and Charley Taylor were all the offspring of white slave owners and black slaves. They and many like them needed your help.