The Songbook of Zeghere van Male contains local and international 500 year old songs and motets. Made in 1542, the 1200-page long book is rich in illuminations, depicting ornamental and historiated initials and interlinear drawings not necessarily related to its content.
Also known by its call number MS 125-128 in Cambrai's Mediathèque Municipale, the late Medieval work consists of four complementary part-books: Superius, Altus, Tenor, & Bass. And each part features bizarre, amusing and scatological illustrated letters.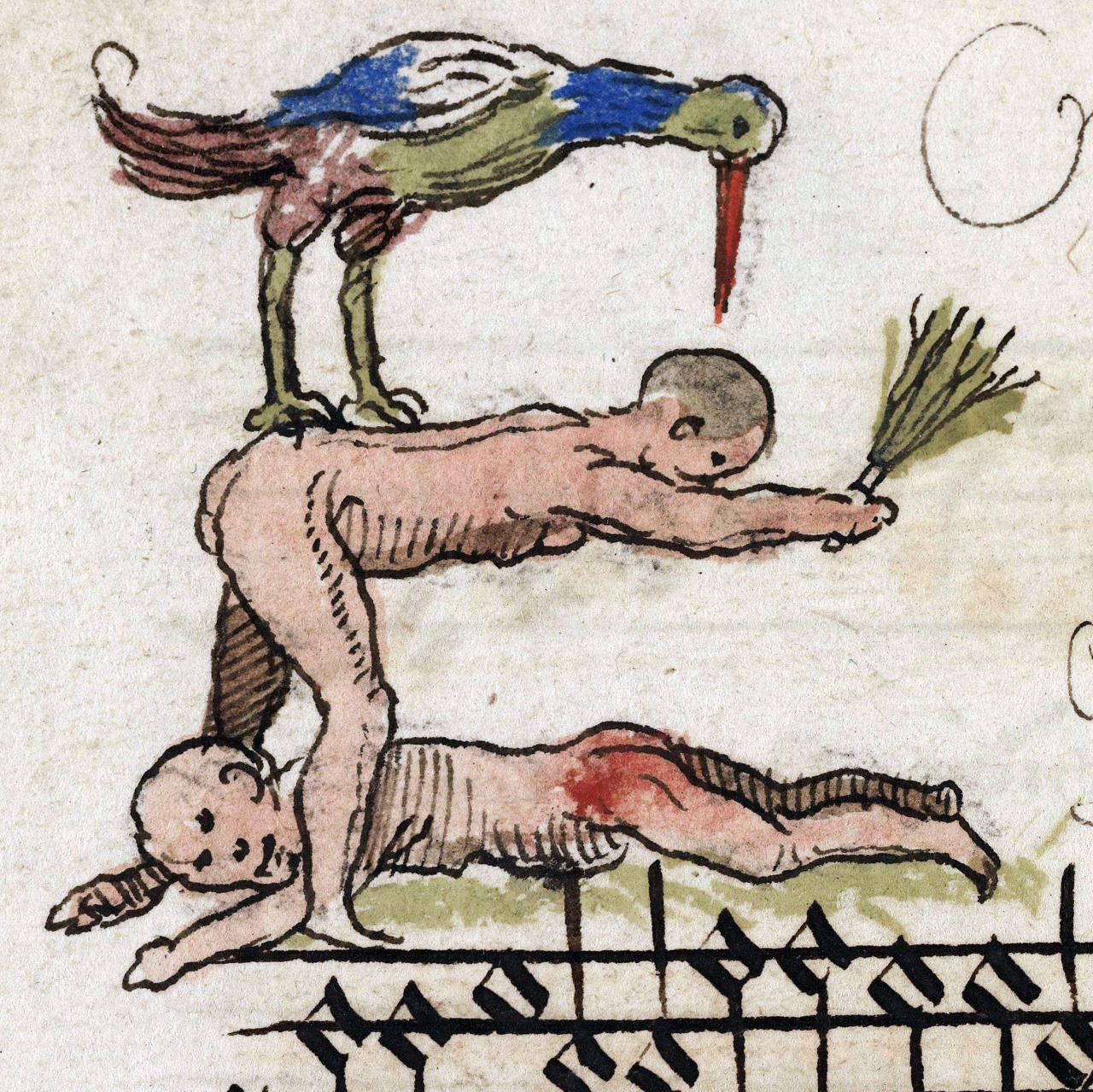 The word was owned and commissioned by Zeghere van Male (1504-1601), a Bruges merchant dealing in linen, yarns and dyes. Also a politician, writer and cultured member of the well-to-do bourgeoisie, he is credited with not only preserving an extensive music repertory – 229 compositions, including 13 masses, 2 mass fragments, 64 motets, 125 French secular pieces, 9 Flemish secular pieces, 3 Italian secular pieces, 12 textless pieces by the best composers of the time – but providing an extraordinary backdrop of illustrations.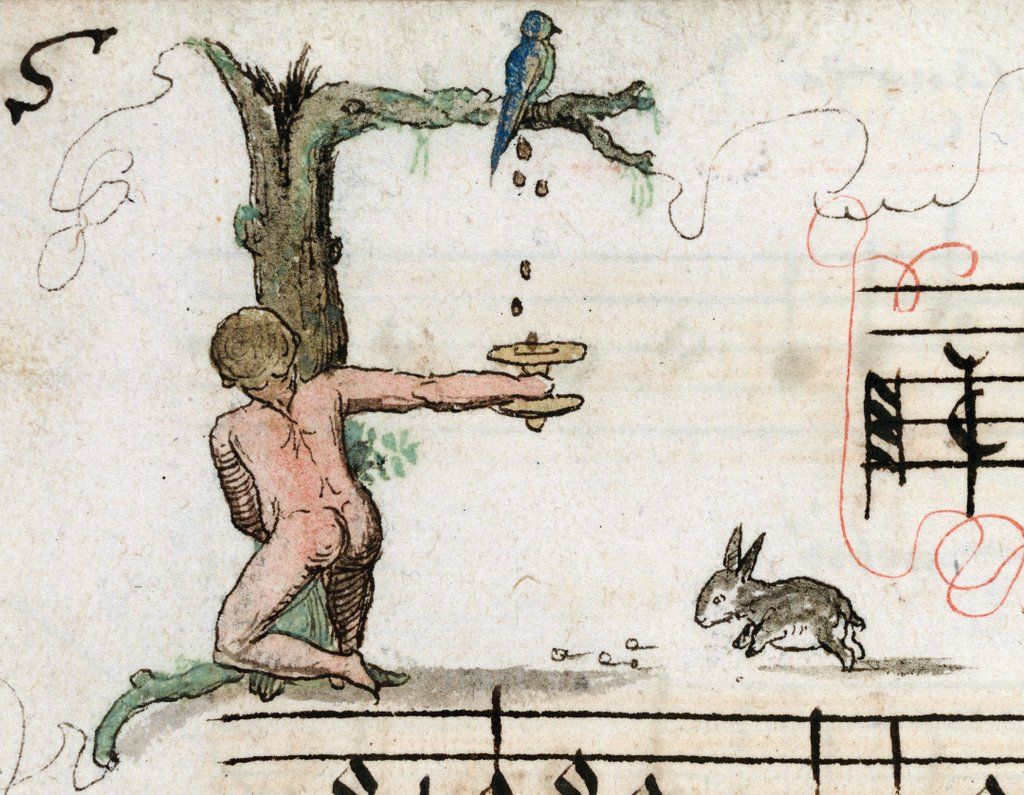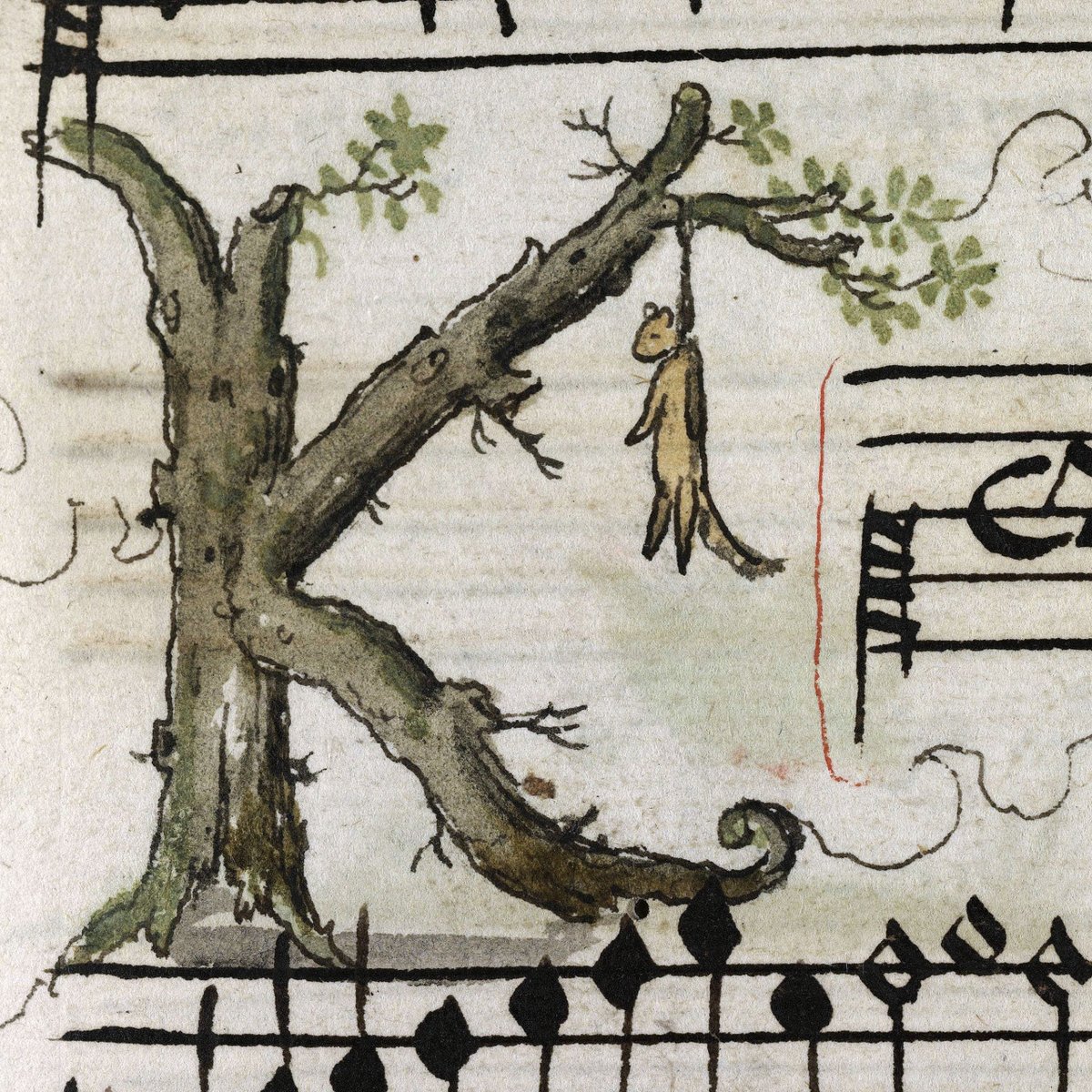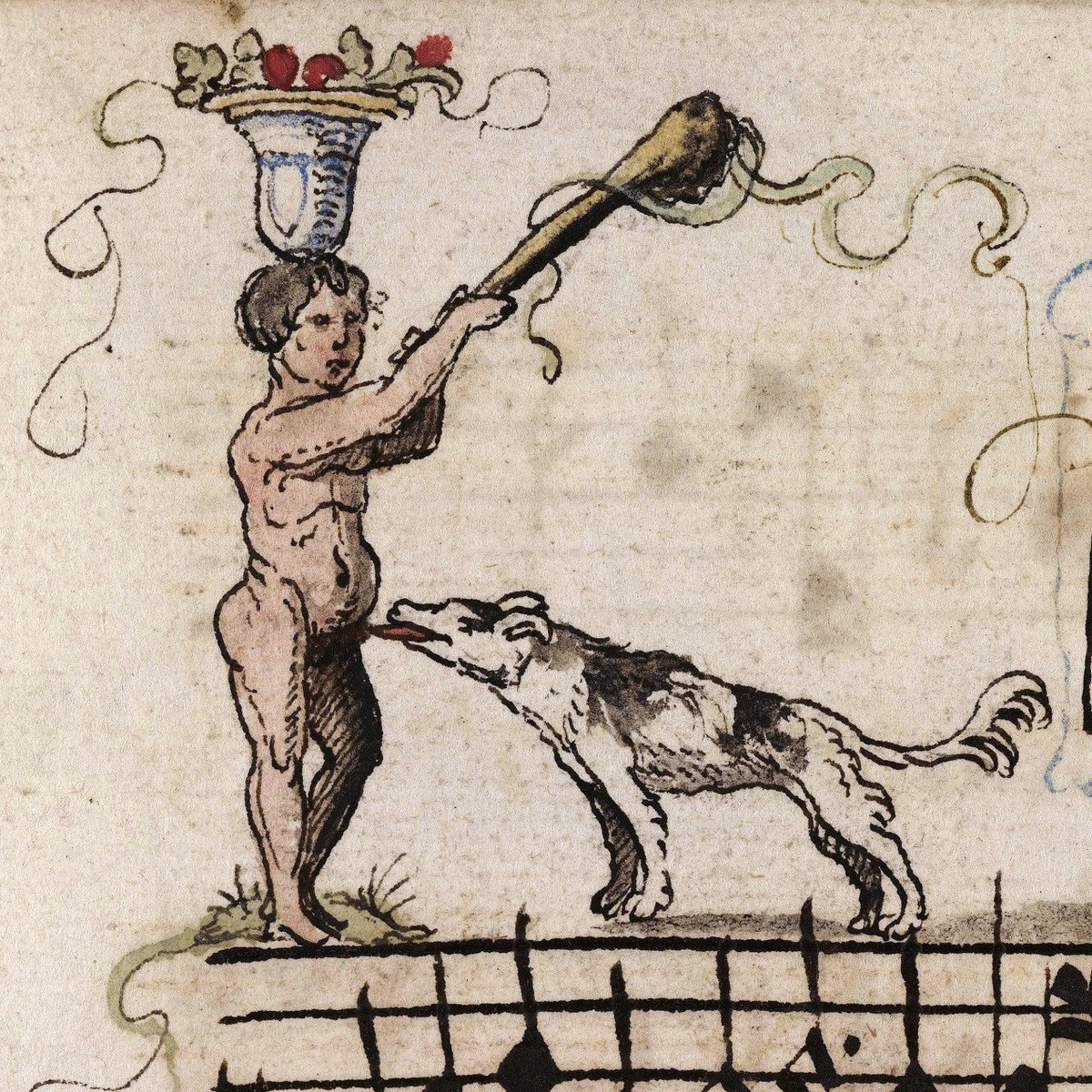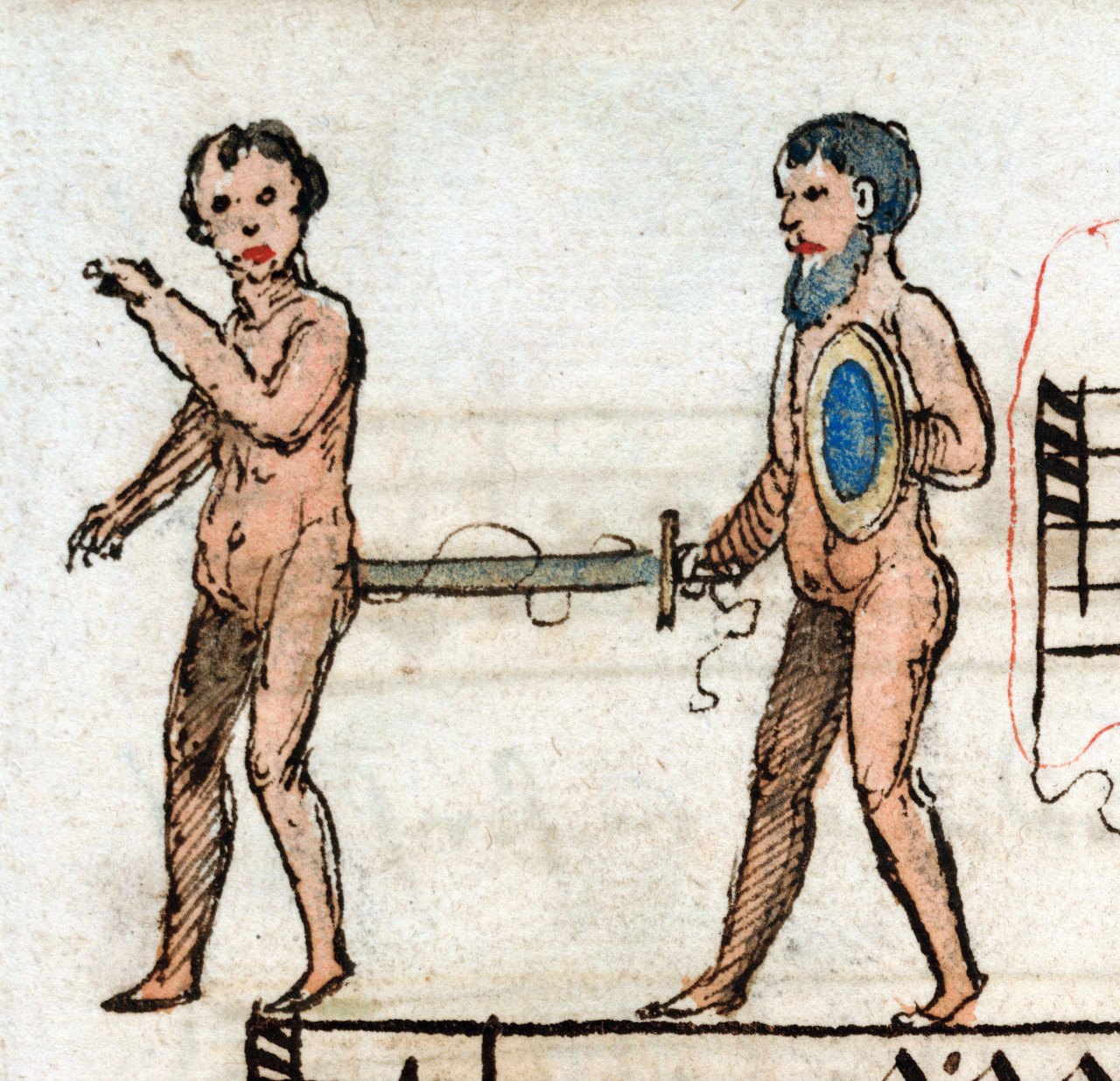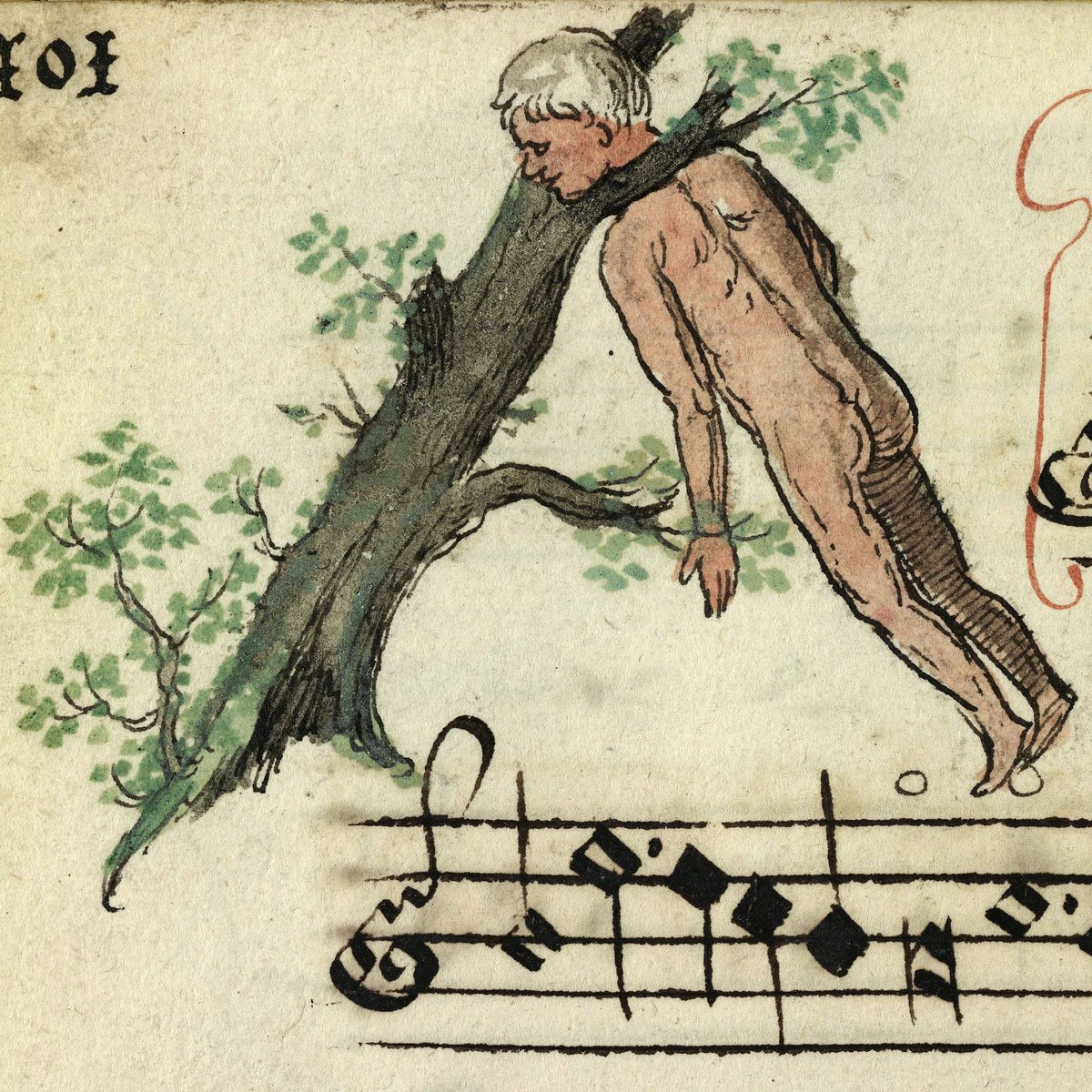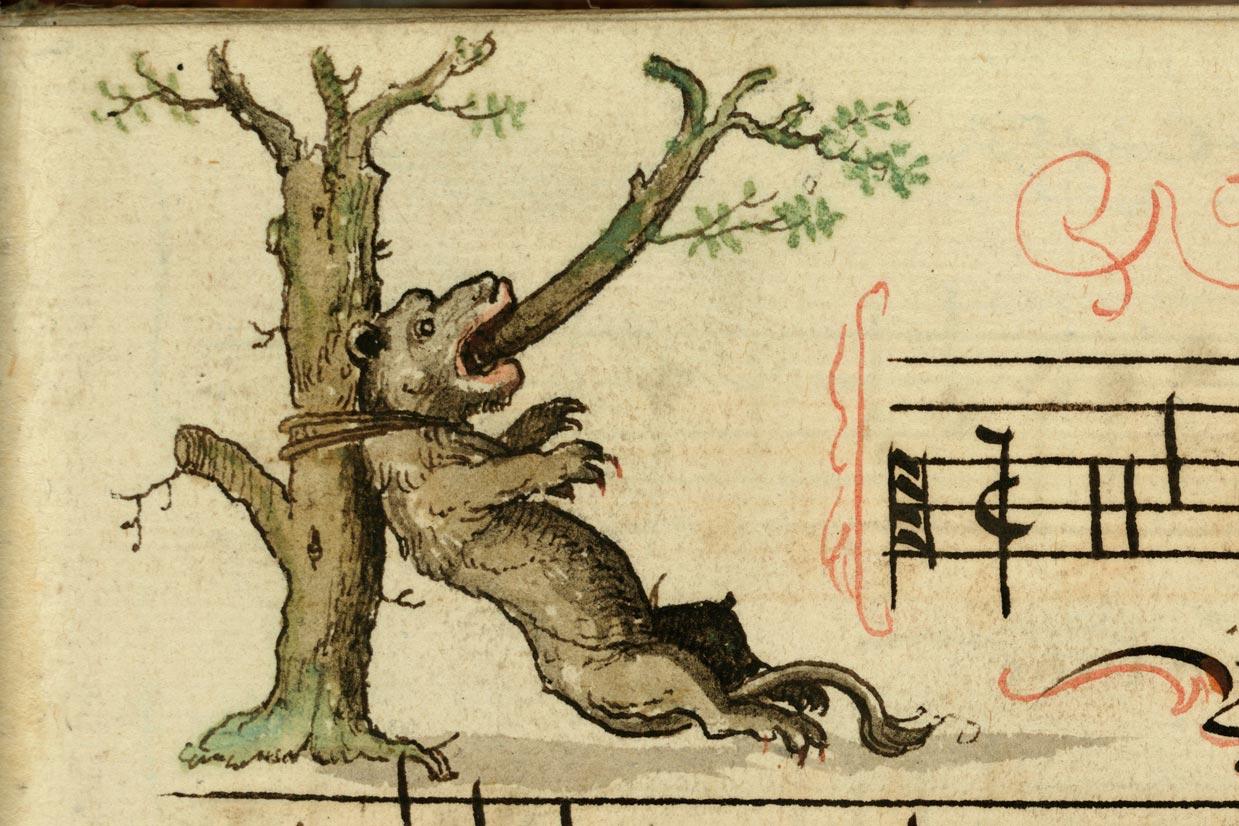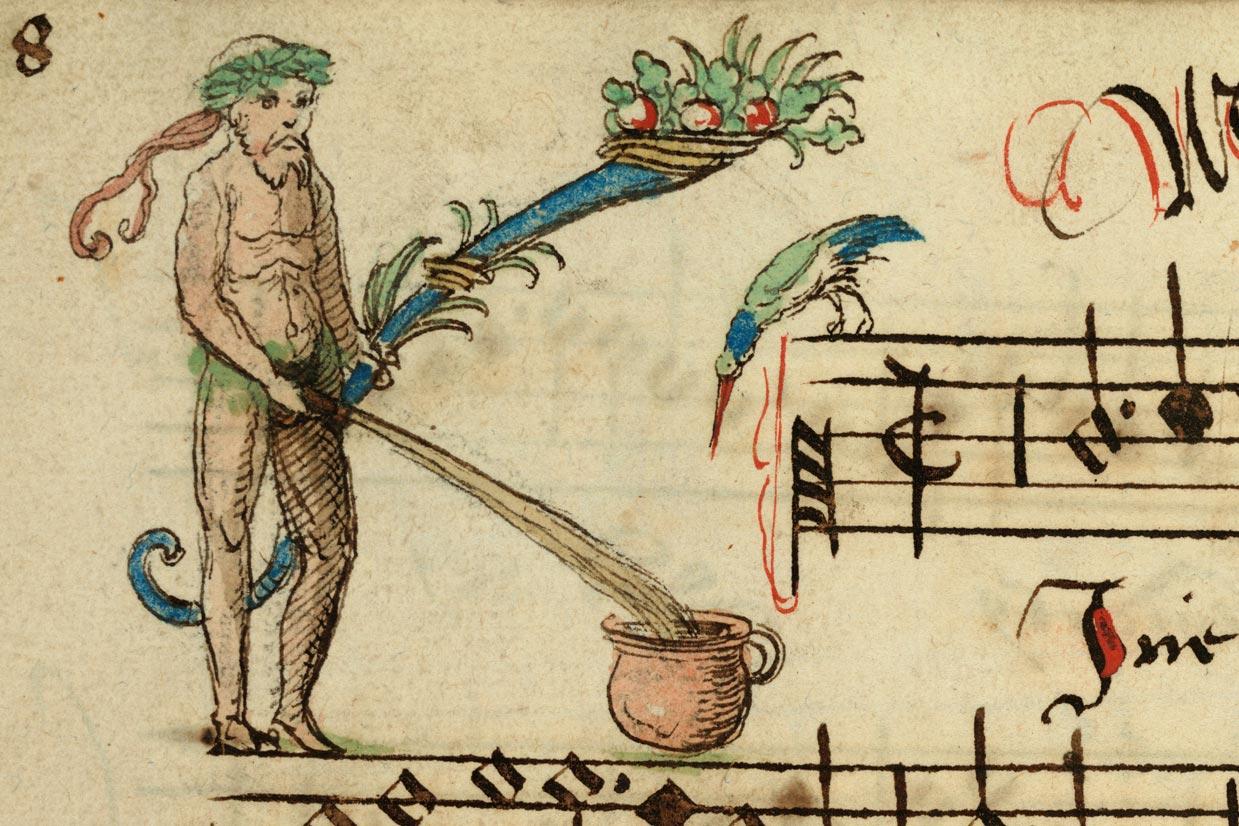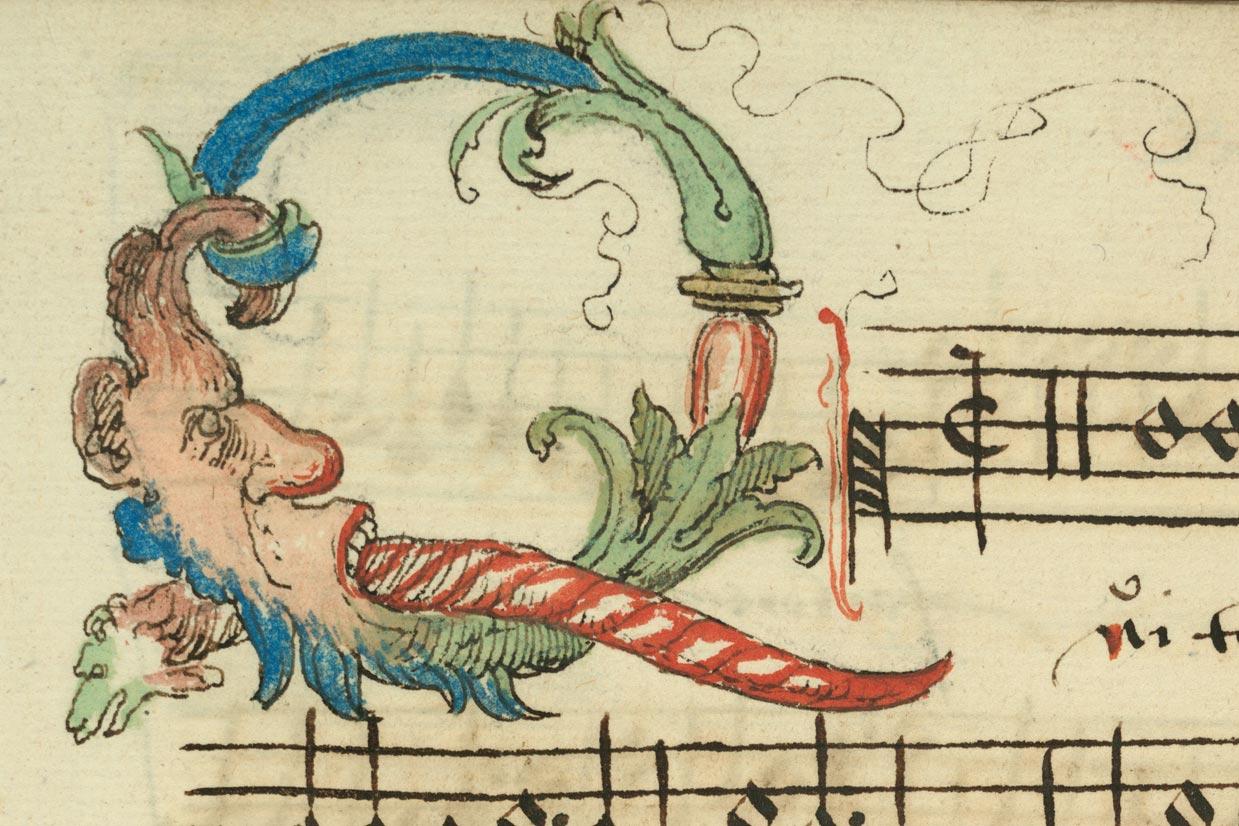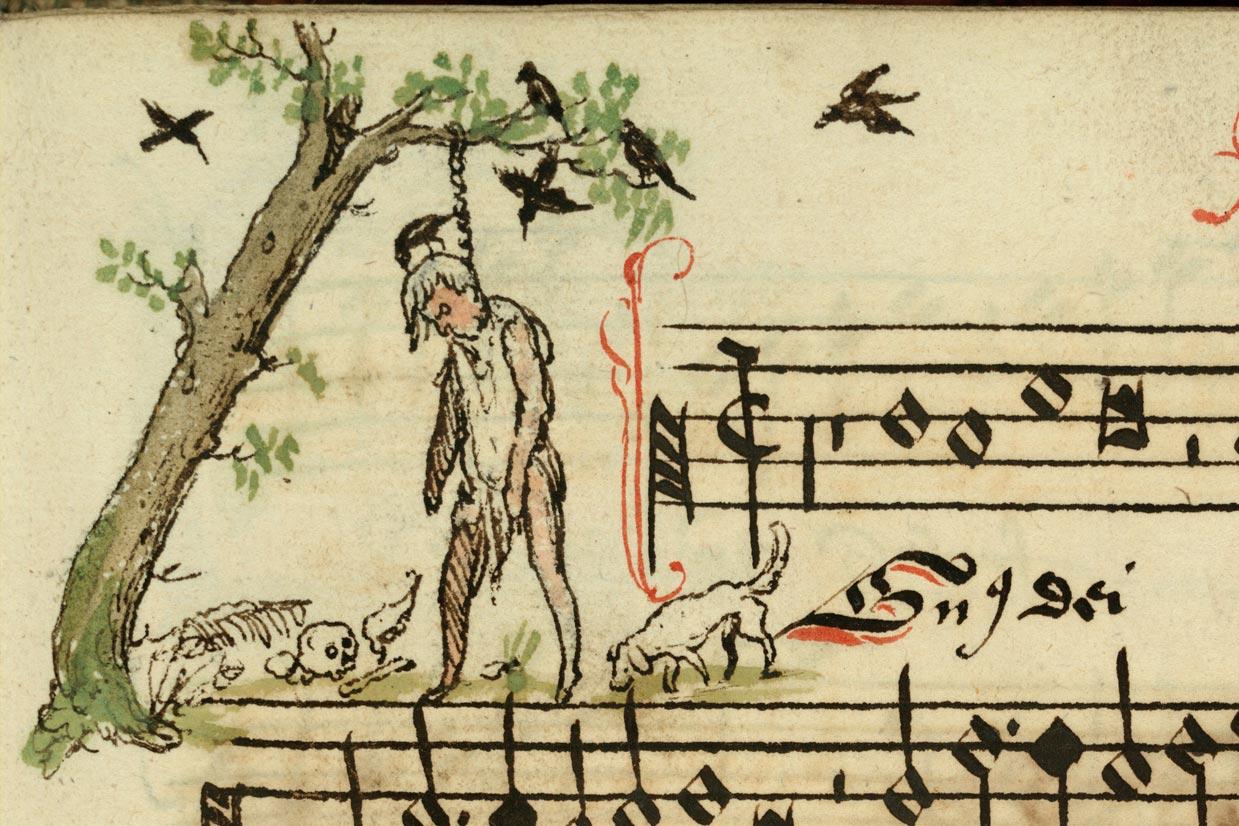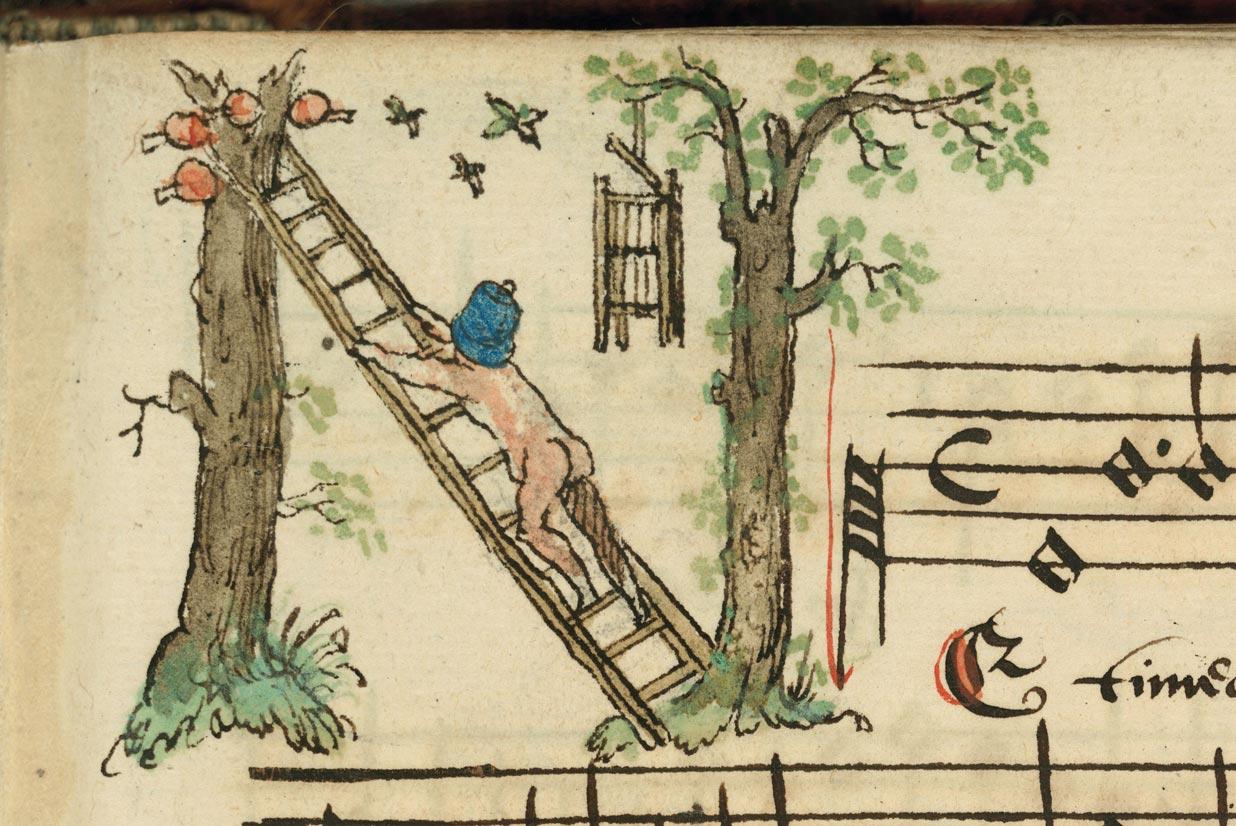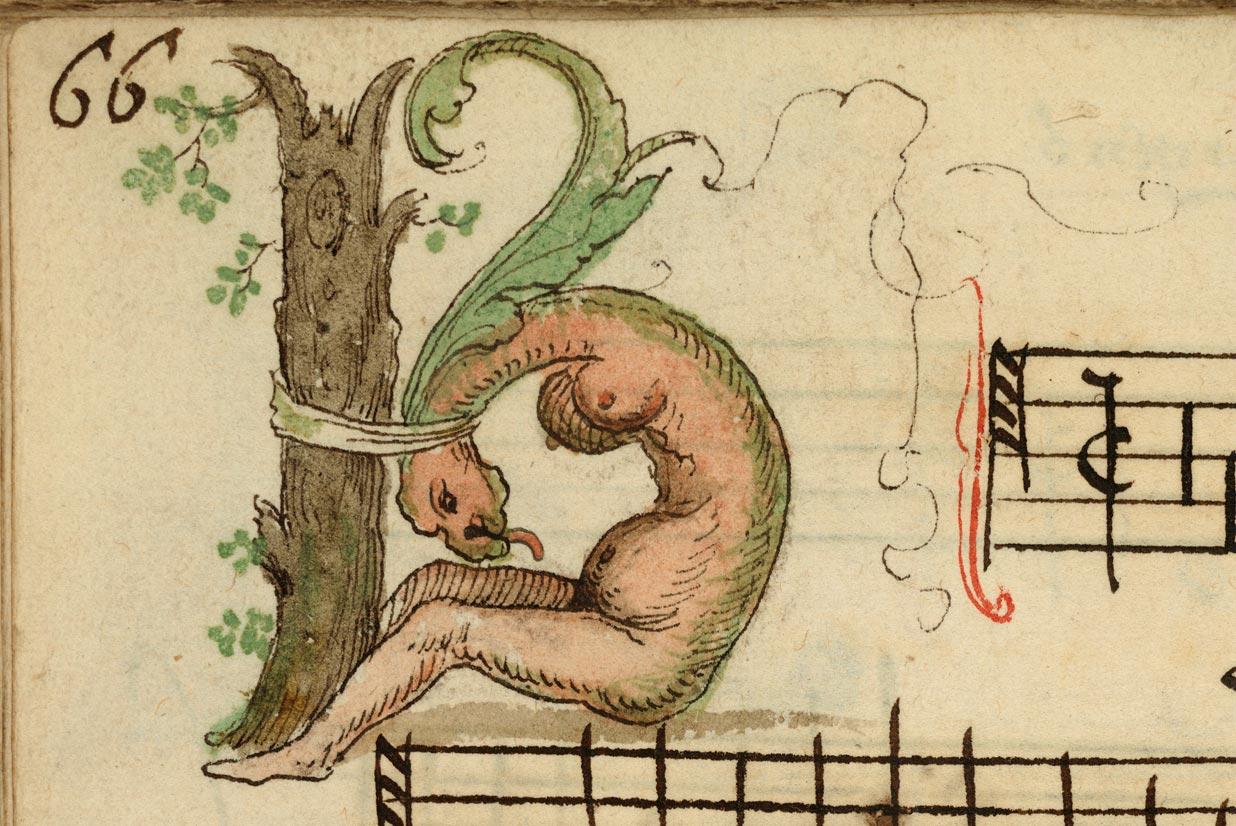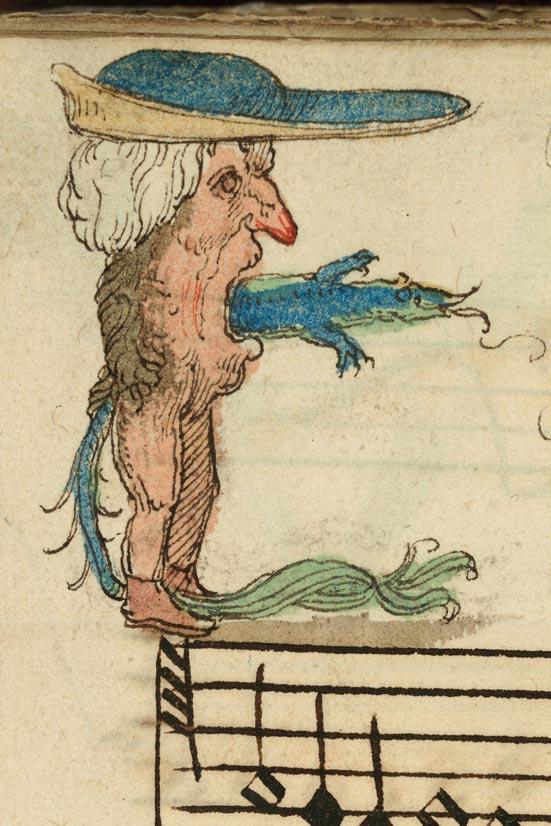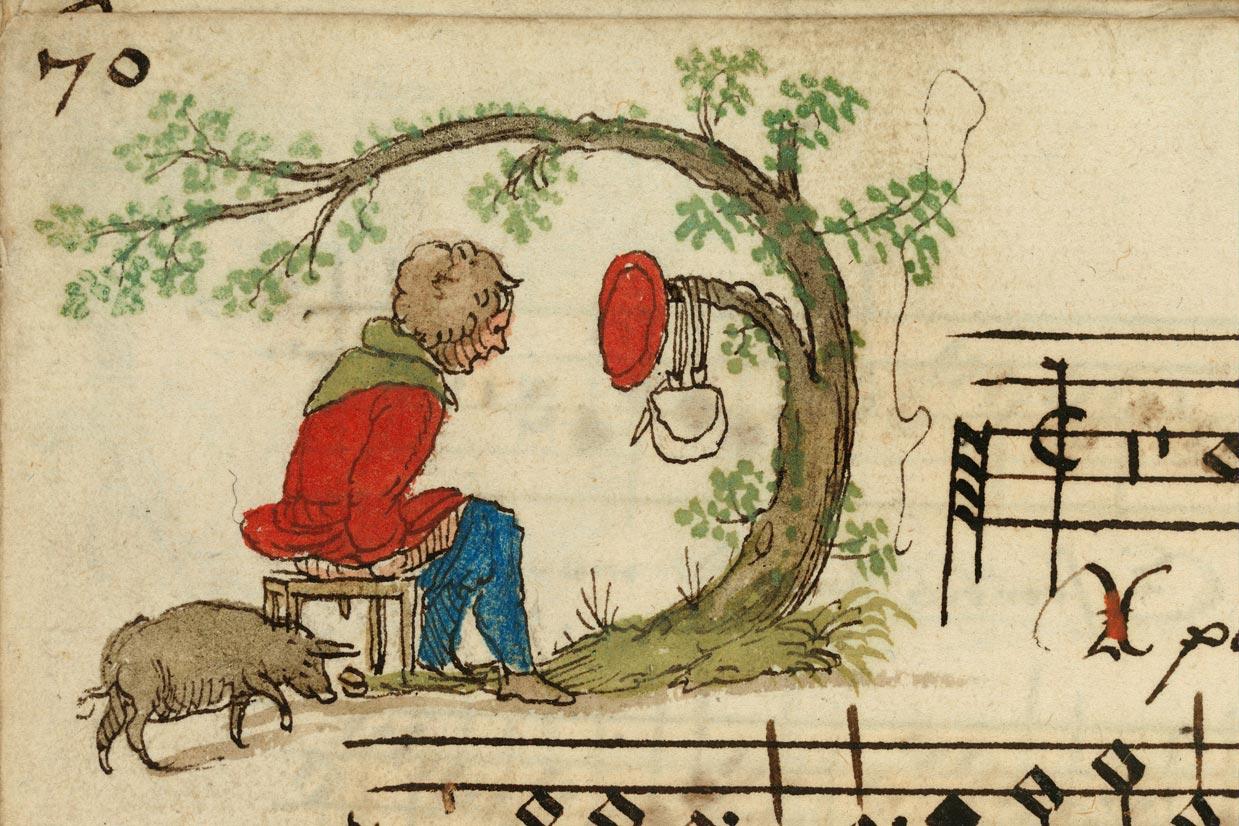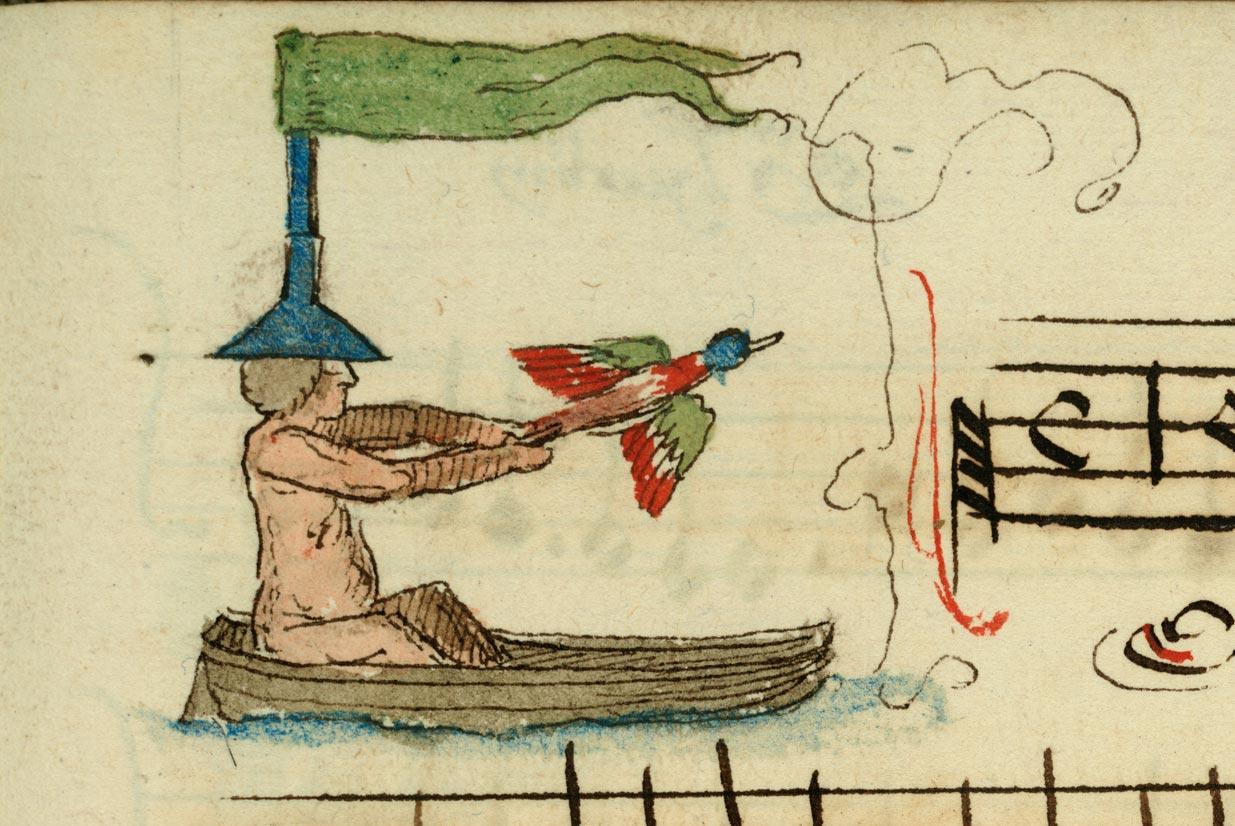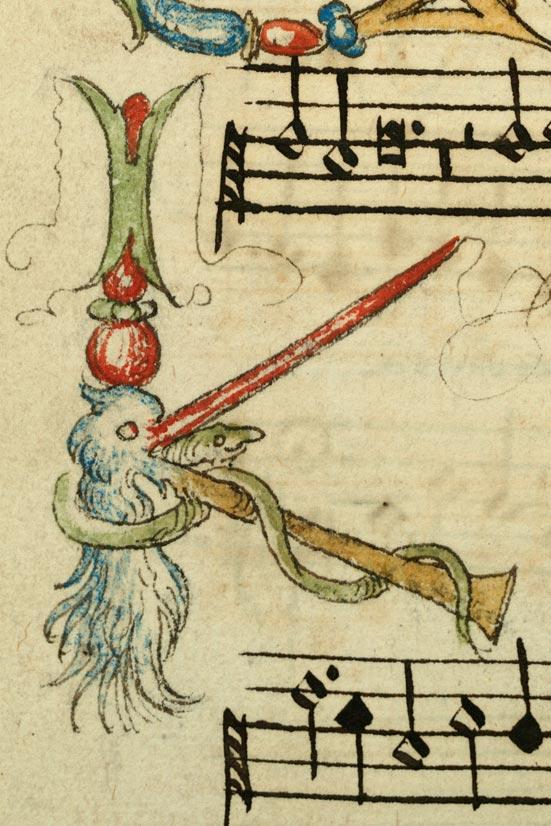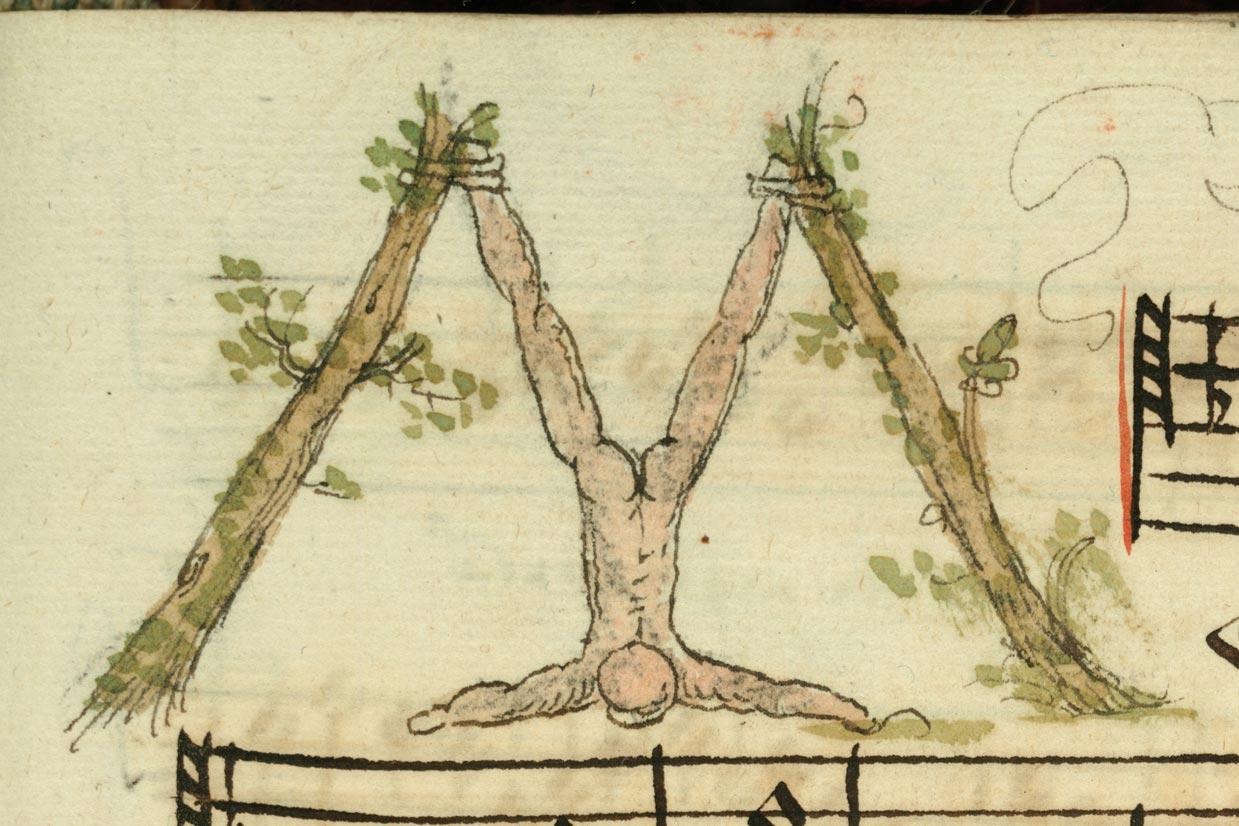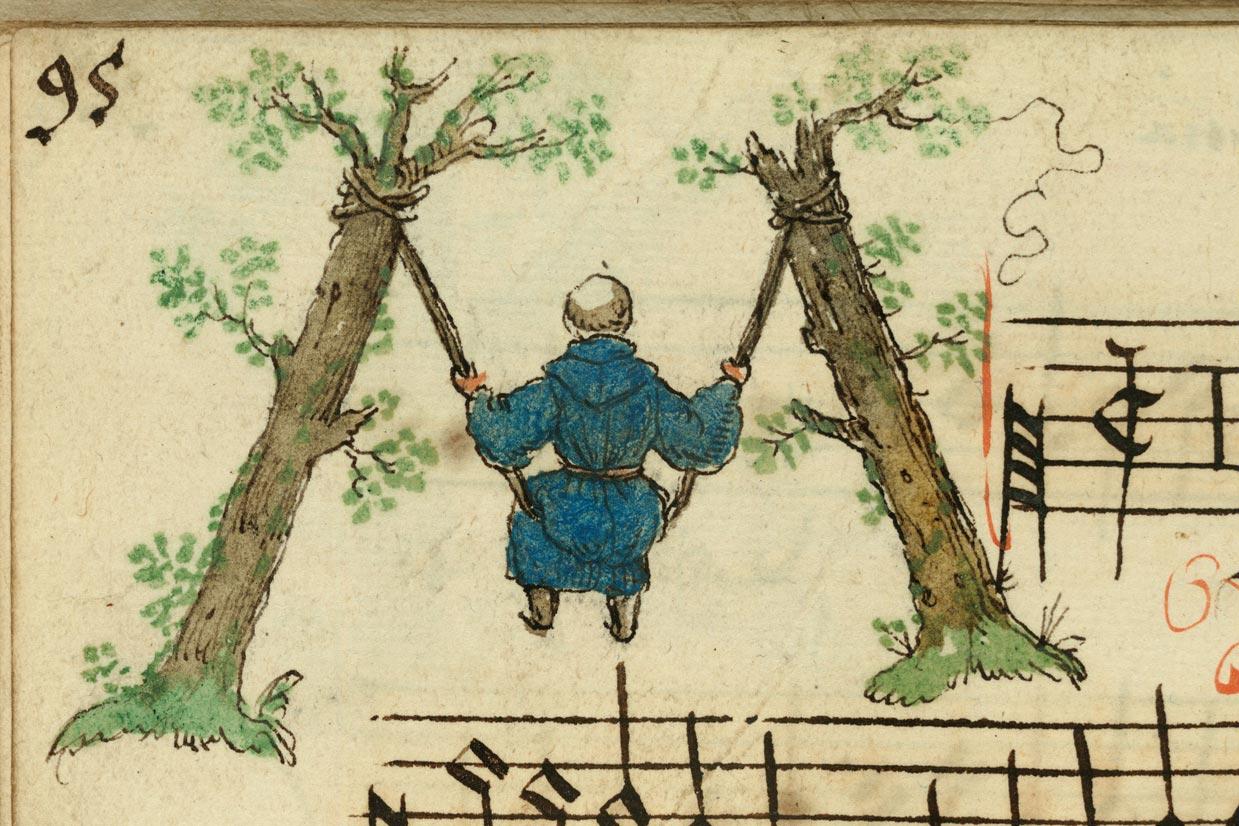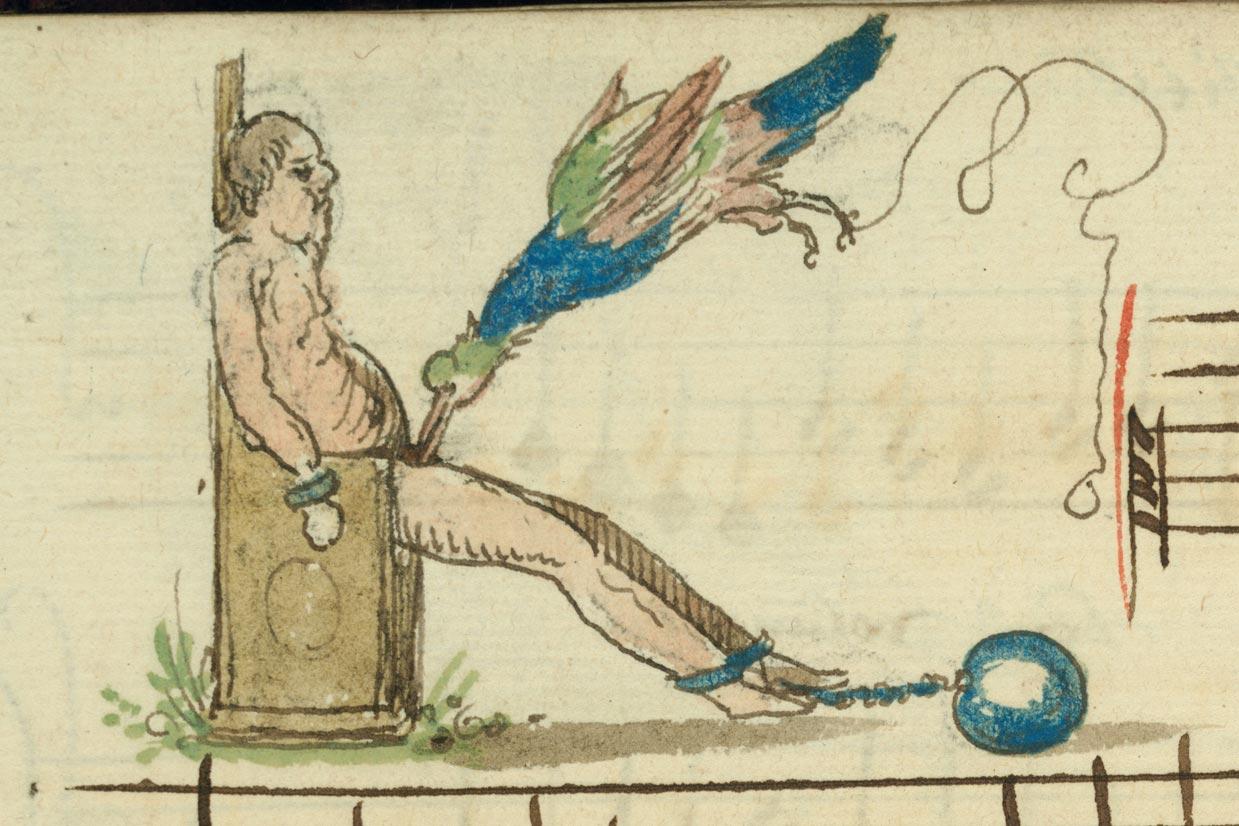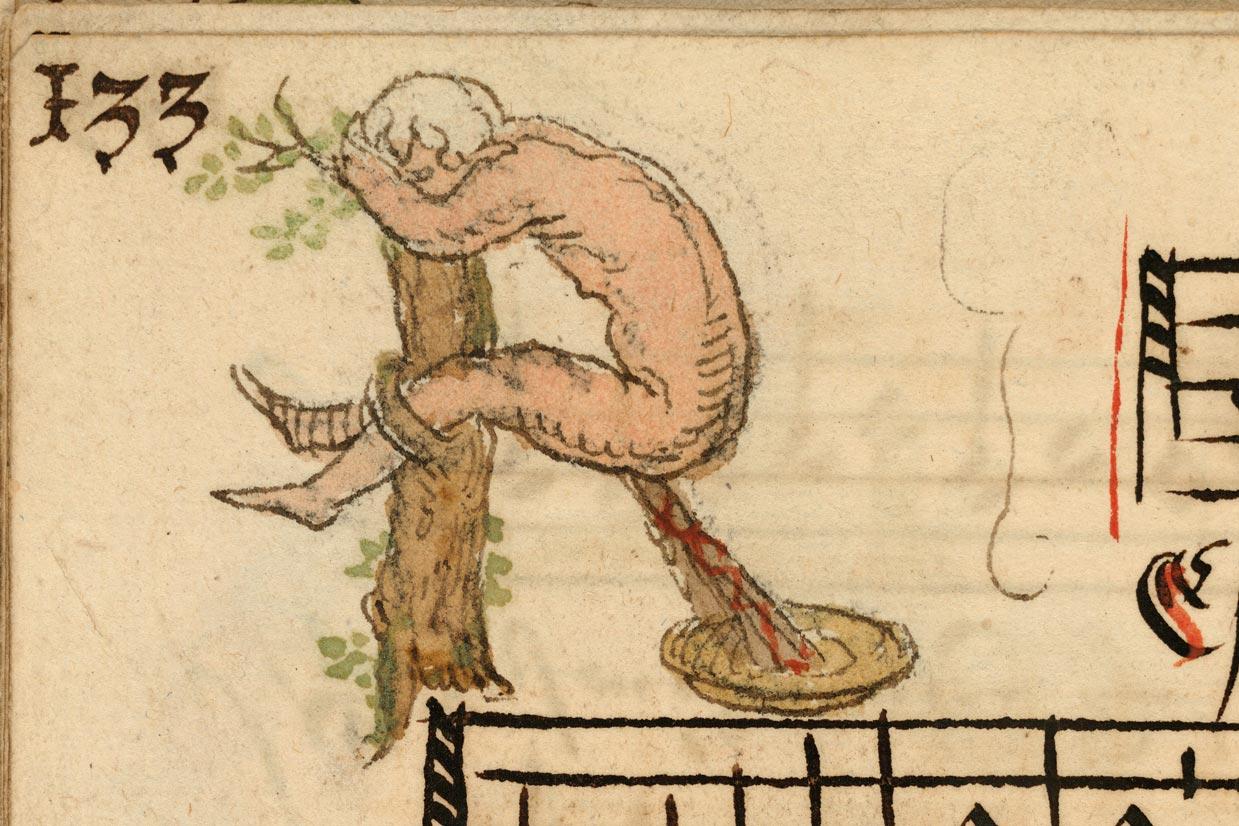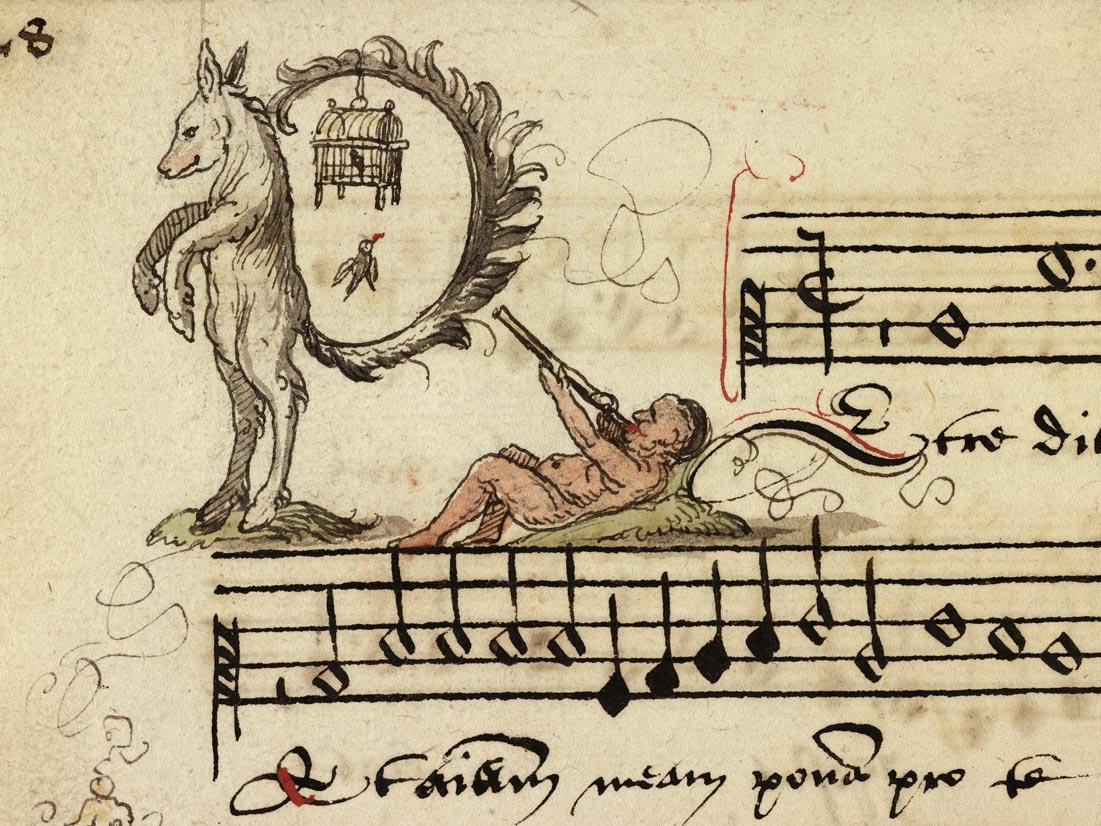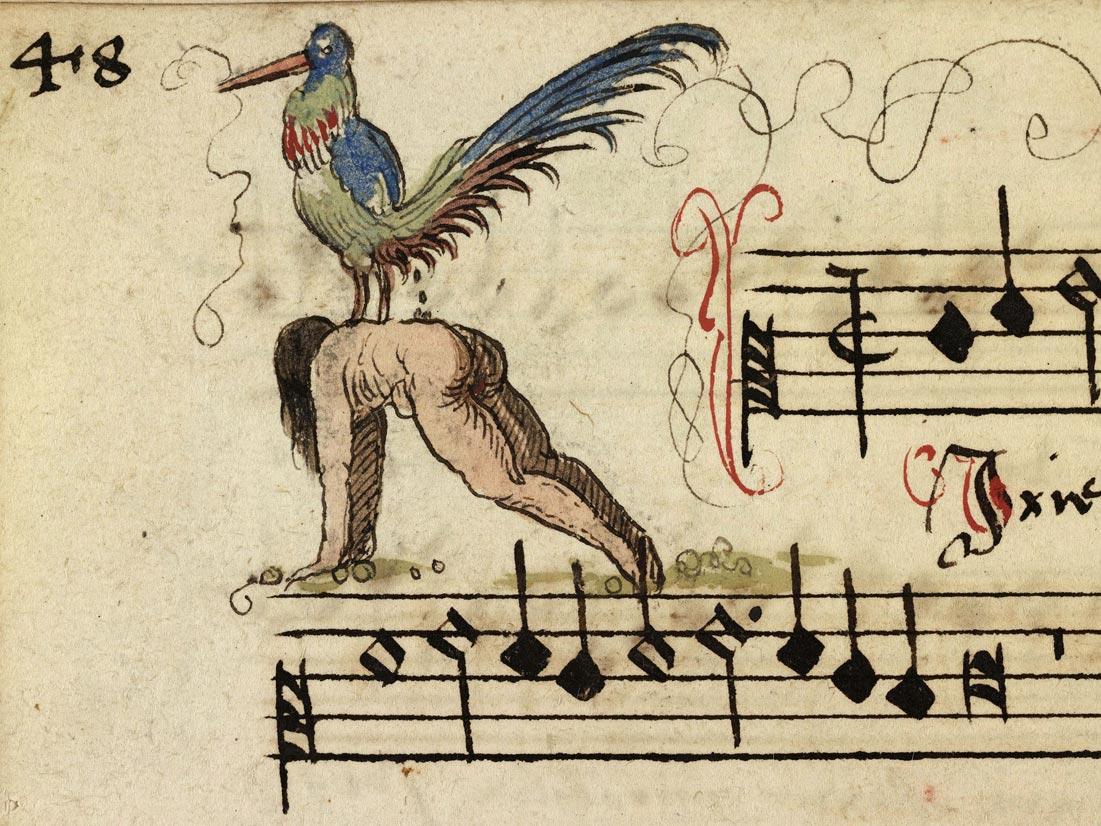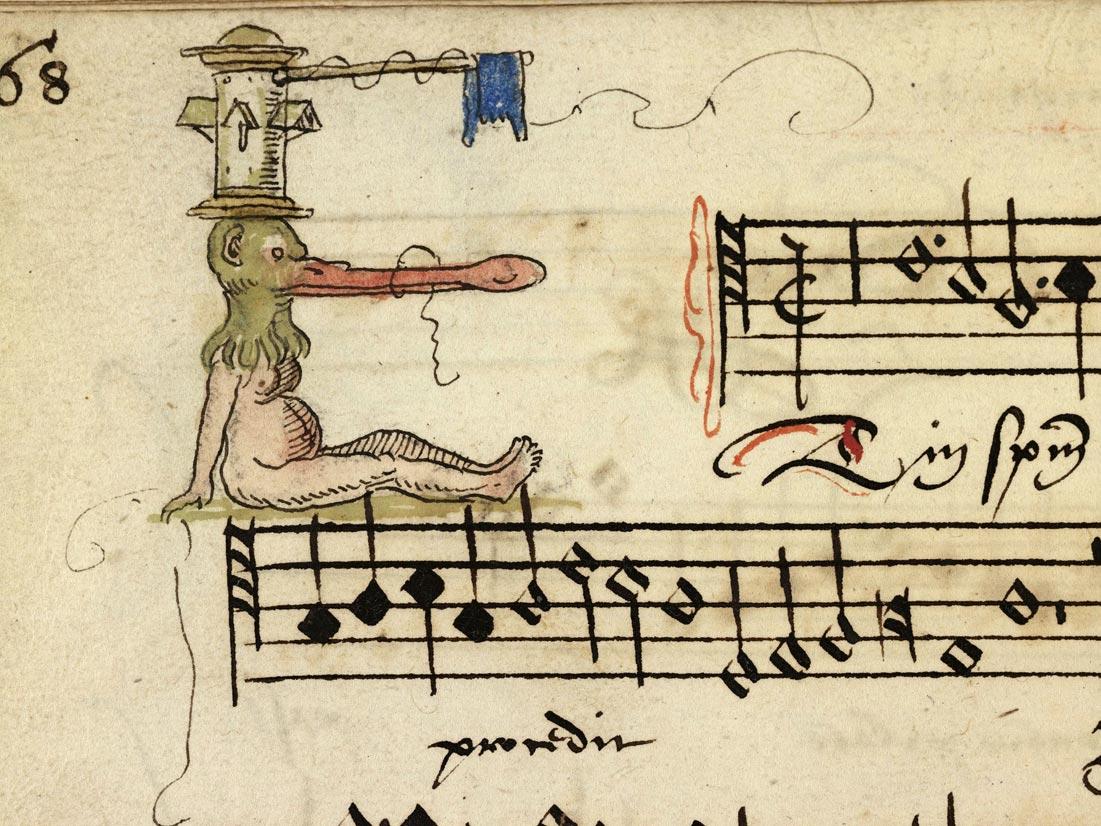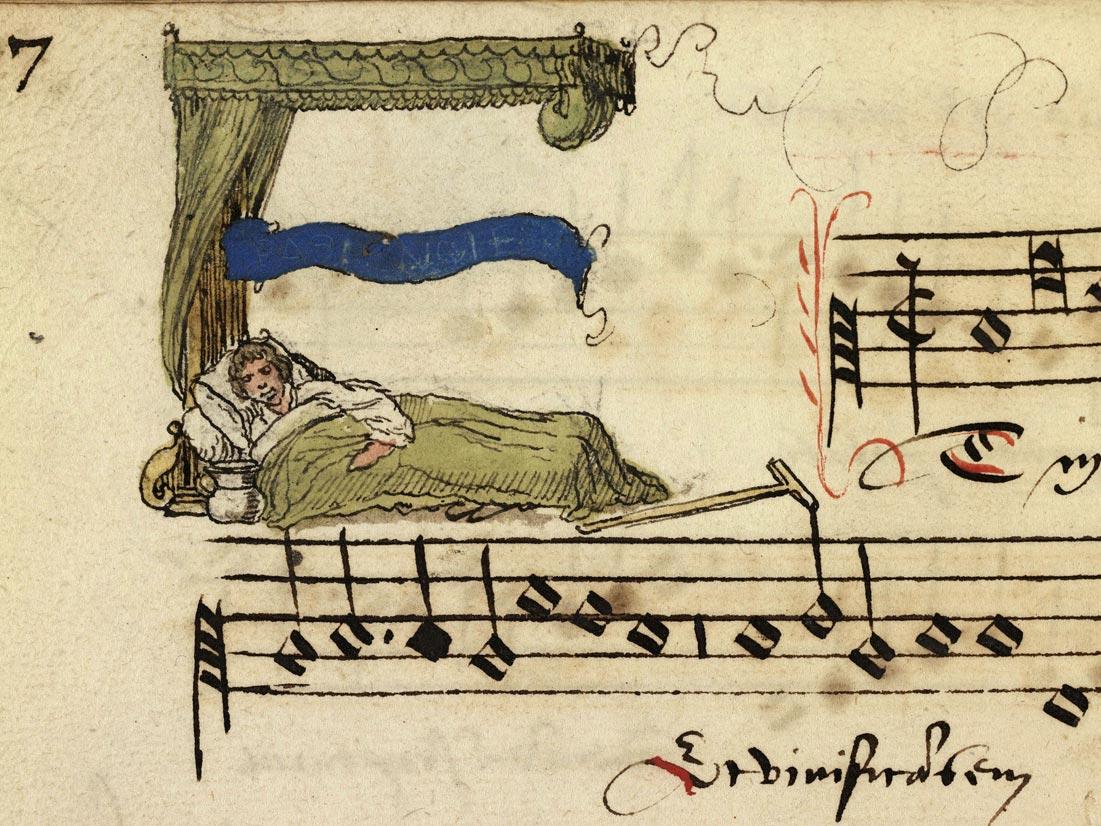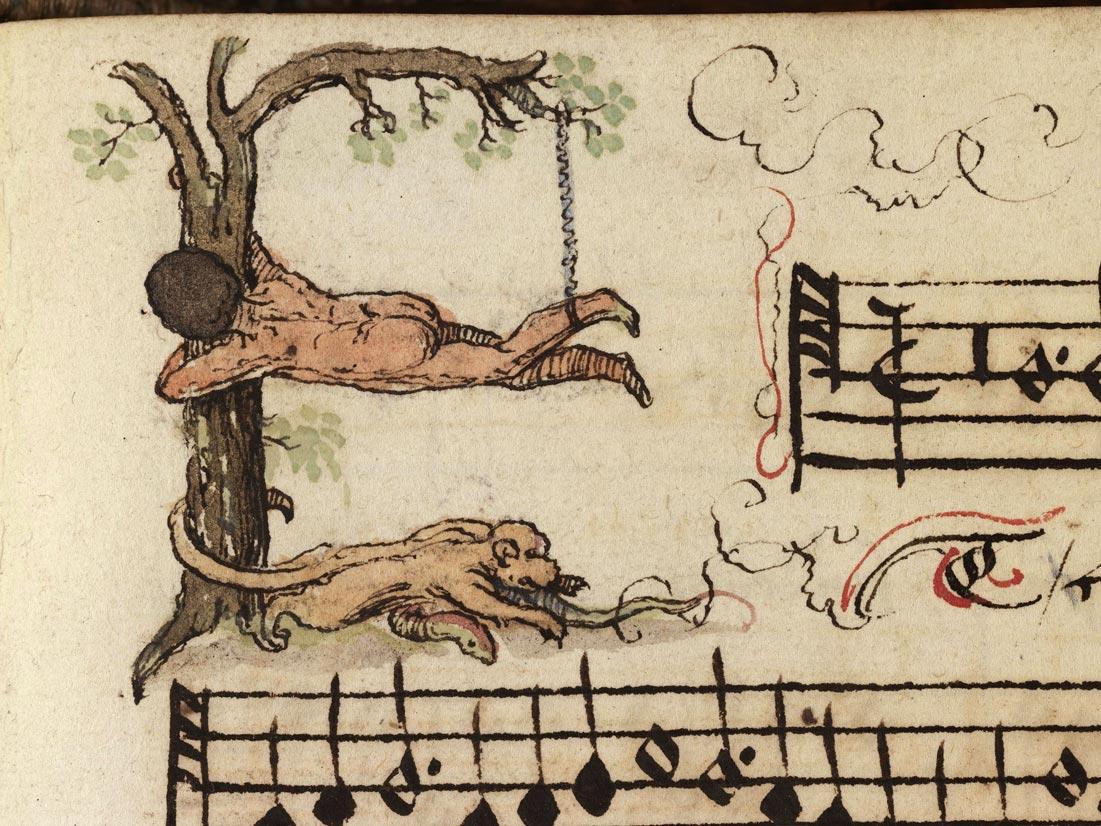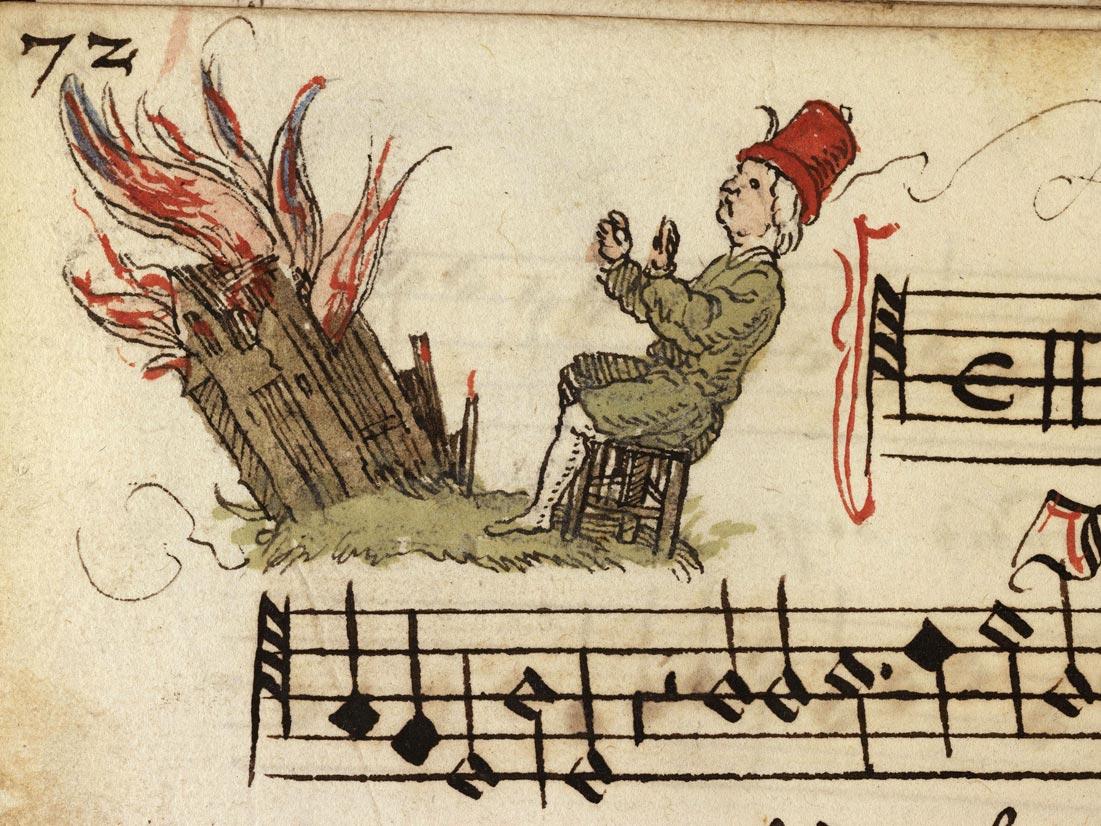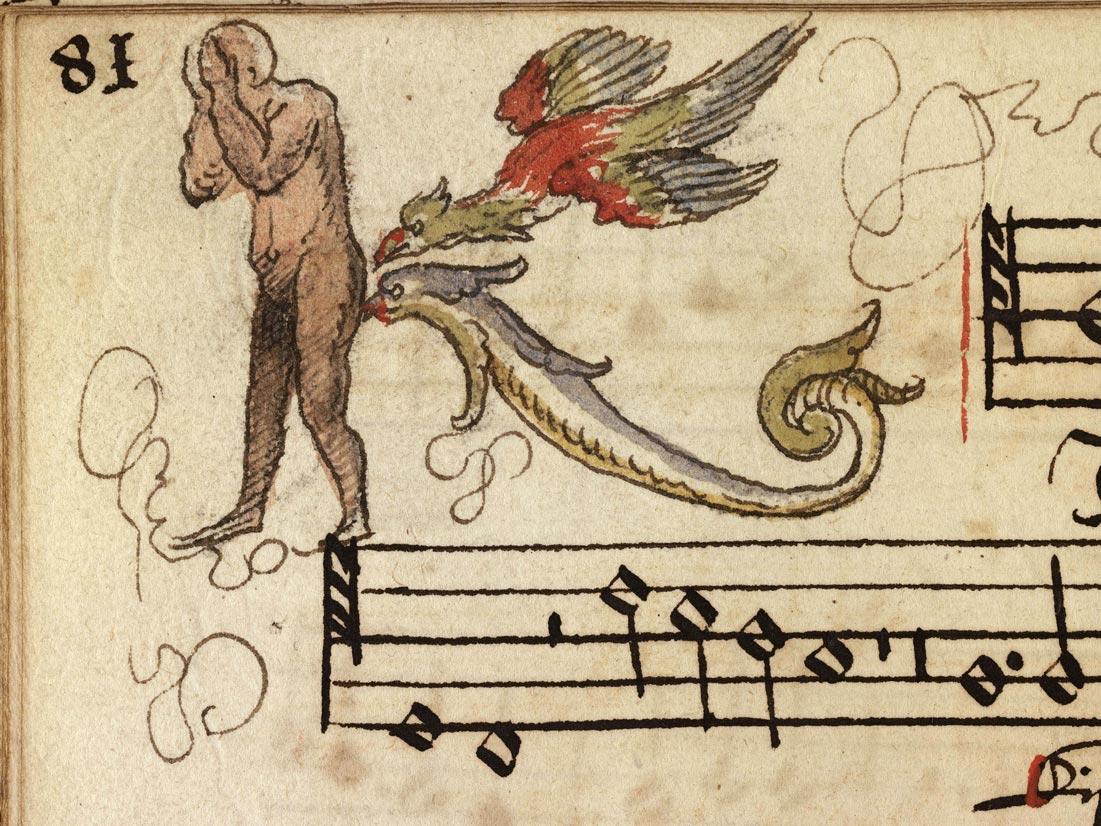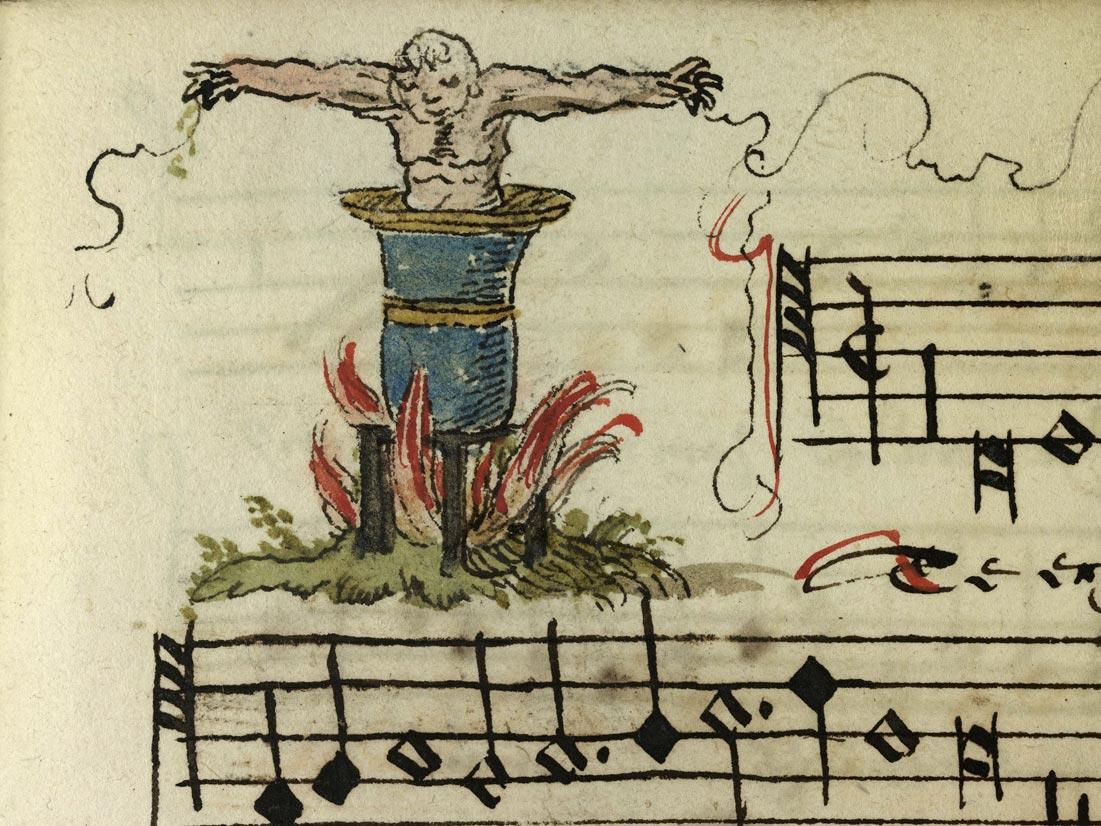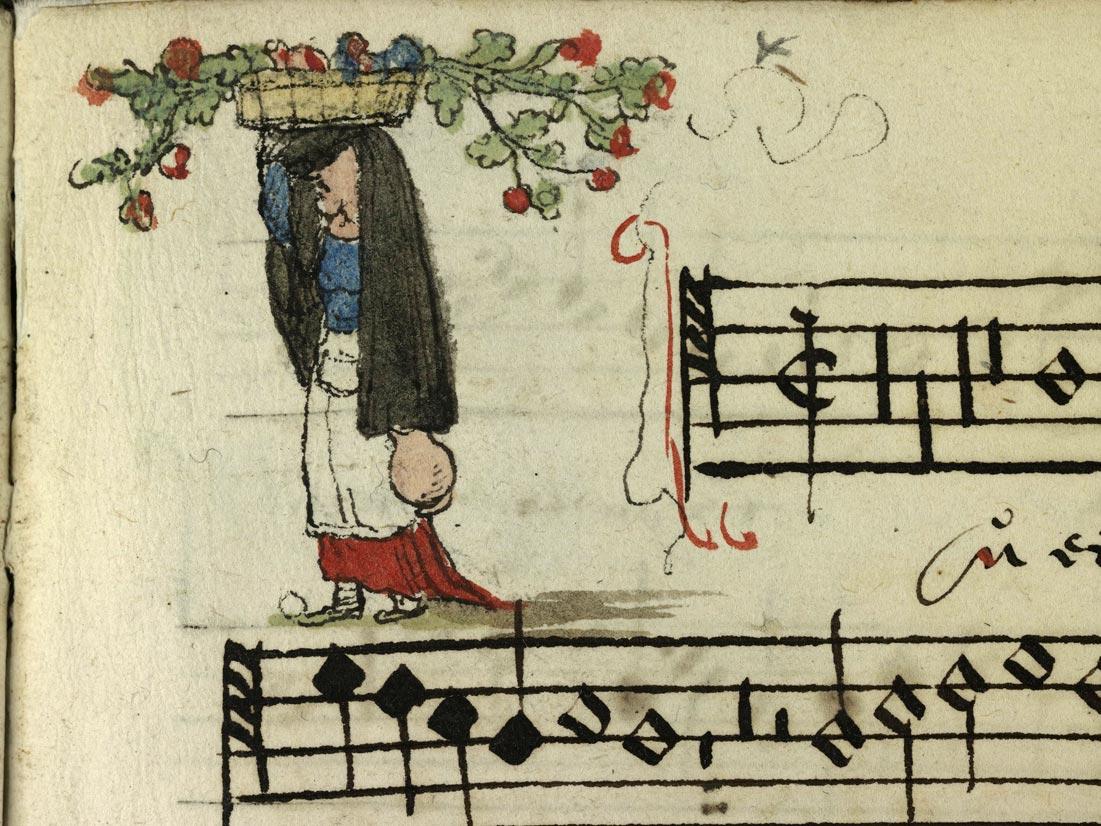 Via: BVMM and Bibliothèque Universitaire de Cambrai. Volume 1 / Volume 2 / Volume 3 / Volume 4