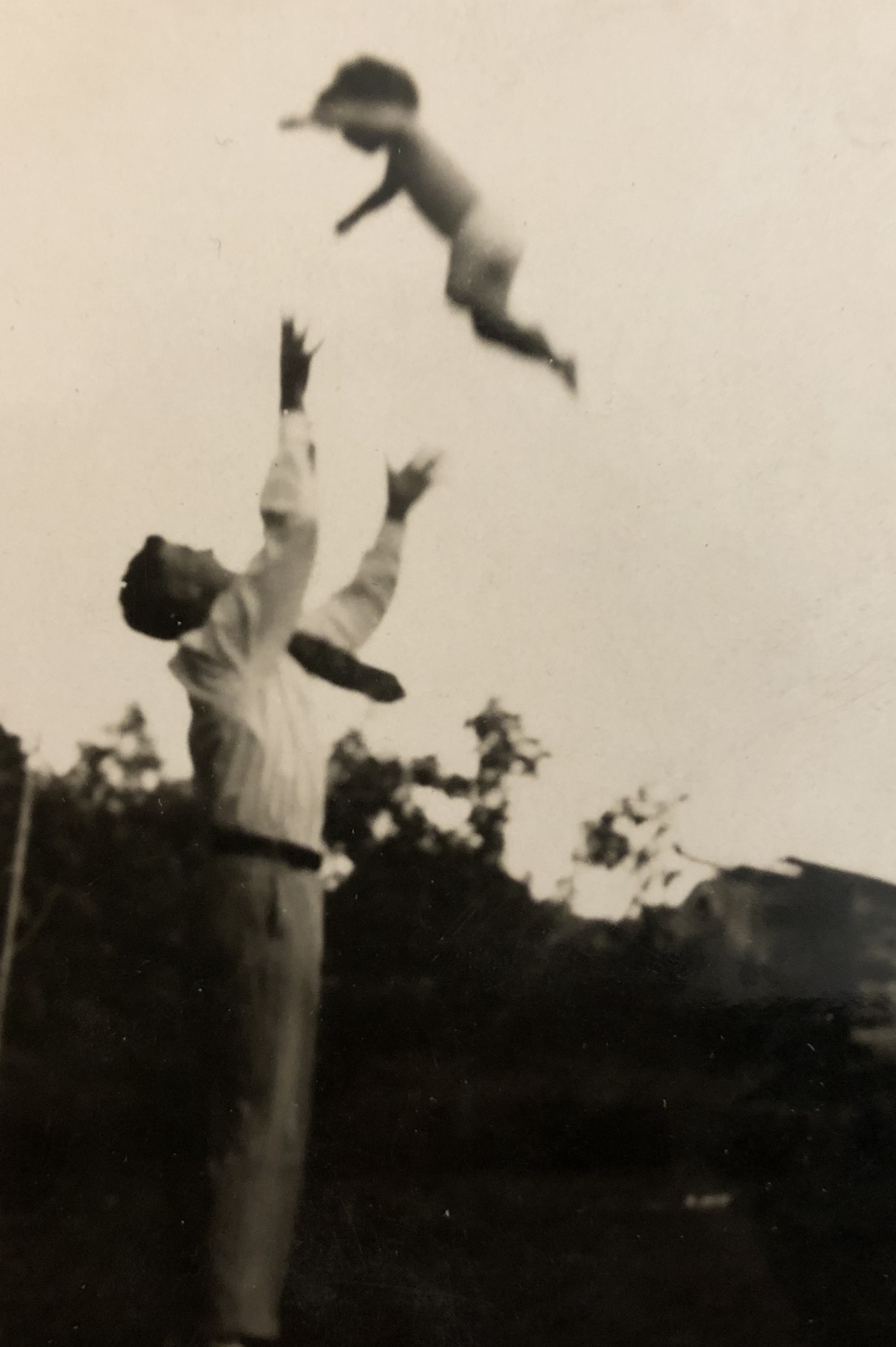 The fabulous photograph of you can see above was taken by Blanche Faye Fain (nee Scott) in Beaumont, Texas.
The baby is Shirley Ann Fain (born 1928), my mother, writes Gail George. Her married name would become George when she married my dad in 1947 in Rising City, Nebraska.
The tall gentleman in all the pictures is my grandfather, William Forest Fain, and even though his first name is William, I always remember him being called Forest. He and Blanche married in 1924.
This was Depression era America. From Texas, they went to Iowa. They would eventually settle in Bremerton, Washington around 1940, which is where my mom were spend her teen years.
There are no photographs of suffering, distress or dust covered fields in this discovery. No bleak vistas of dirt, gravel and abandoned farm houses. It was the 30s, the height of the Depression and my grandfather was desperate to find work as he and young family traveled West for a better life. I am sure there were challenging, difficult days but if they had any hardship, you would be hard pressed to find any of it in these recently discovered family photos.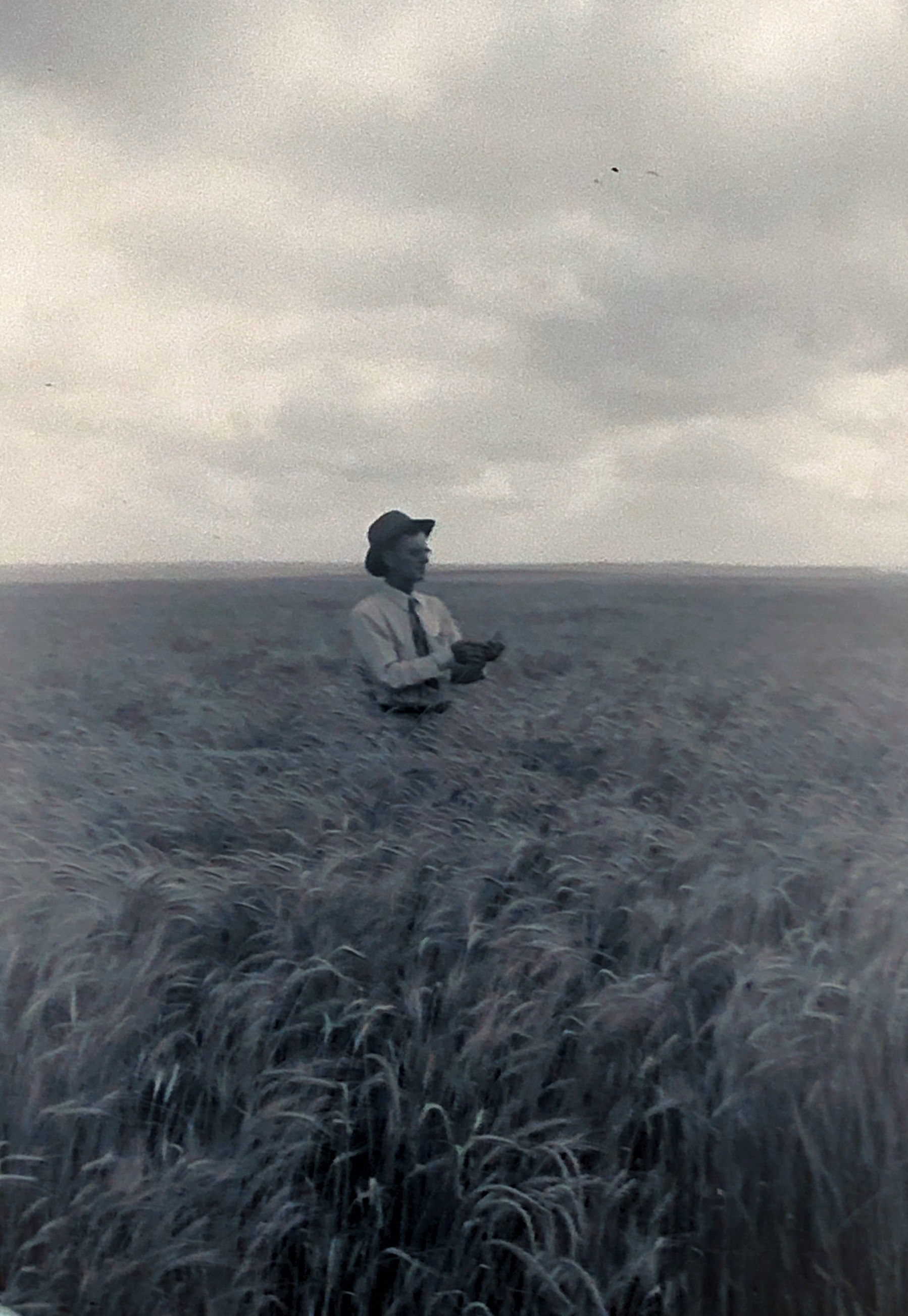 So quick back story. For decades, envelopes of these ageing, fragile negatives sat unseen in a dusty old box until I found an app that let me scan them – over 100. All tucked away in the same yellowed vintage Kodak envelopes the developed photos would have been returned in.
I unfortunately cannot give much insight into their actual journey but what I can share is my astonishment in the photos themselves.
As an amateur photographer, I had no idea what an eye my grandmother had. Most of these images are astonishing, creative and imaginative, even though she would not have known the outcome of the picture until she held it in her hands. I wonder if she felt the same sort of amazement I did when I first saw them unfold on my screen.
I'm assuming my grandmother used a box brownie camera, hanging from her neck where the lens could very well be eye level to a young child nested under corn stalks or playing in a bucket of water or even down in the dirt. There are some photos where I think she placed the camera on the ground to take a specific shot. That she knew to do that! Or having the patience to shoot while her husband playfully threw her young daughter into the air. Images like this are hard to catch under any circumstance but to do so back then? Did she know she would? Did she see the shot before she took it? Was it planned that way or just a happy accident? Oh, how I wish I could ask her.
My mother was an only child and has since passed away so I have no way to get much back story on these pictures and her somewhat nomadic life during the Depression. What I do remember though is that she did seem to have lovely memories of this period in her life. Even when she would reminiscence about difficult times, she still had joy in it. I only wish she could see these to prove her memory was correct because if these pictures are any indication, she was indeed a joyfully happy and deeply loved child.