"Loved & Lost is a documentary that explores our experiences of loss through photography and audio interview," says the project's creator Simon Bray. "Each participant is asked to find a photograph of themselves with their lost loved one. We then return to the location of the original photograph to replicate the image." It's a brilliant idea expertly produced. We appreciate the power of photographs, and wonder which ones we should keep to live with and become part of who we are.
The images are snapshots of time. We see what was missed and what remains. "Grief, when it comes, is nothing like we expect it to be," wrote the journalist Joan Didion. Living becomes a challenge to survive. But the act of being, reason and remembering push back the maelstrom and calm the frenzy. The Romans told the bereaved, "Such a one has lived". Less 'loved and lost' than 'love and won'. Jews say "I wish you a long life" to the mourning. Death is the ever present in human history, and with it comes the chance to celebrate life. The Egyptians put it well:
'Omnem crede diem tibi diluxisse supremum
Grata superveniet, quae non sperabitur, hora.'

'Think each day when past is thy last; the next day, as unexpected,
will be the more welcome.' — [Hor., Ep., i. 4, 13.]
Maike
Maike shares the story of losing her husband Paul, and returning to Penzance, Cornwall to restage a photograph of them together on the steps by the sea.

"You can get through a whole week and be fine, I'm alright most days, and then one evening, it just hits you. It's difficult to know where to go with it. Where do you do with those feelings? Where do you put them? Do you let them out? Do you want to fight them? Do you want to try to explain them and rationalise it? Sometimes you just feel like giving in to it, and just staying in bed for a week."
"That's one thing that loss does, you really don't care about others, it's a very selfish process. Selfish in the self-centred process, you listen a lot more to what you need. There's this cut off point, and you think 'Is this where the world should stop?', and it doesn't. This is where everything changed in your world, but the world just keeps on spinning and spinning."
"When you asked me about taking that picture with my eyes closed, it was as if the inside of my eyelids was a film, there were all these images, Penzance together with Paul, spending Mazey Day together, walking along Sennen beach, taking a trip to Falmouth together, Cornwall is just so connected with the relationship."

"They were one of the things that I first fell in love with, because I like geeky glasses and on his profile picture on the Guardian Soulmates, where we first met, he has these on and I thought 'I like this guy, he looks like Jarvis Cocker'"
James
James returns to Hillsborough to watch Sheffield Wednesday for the first time since losing his father, reliving a routine they held together for 20 years, sitting in the south stand together.

"I remember when the last fixture list came out, the last season when he was alive, in July when they release them, and suddenly that fixture list had me thinking which game would be his last. Suddenly you could measure a life in home games."
"The one thing he did definitely grit his teeth and hold on for was Charlotte being born, 'cos they'd said that he wouldn't and he did, albeit only for the first few months, but he did."
"Everything would have a brave face on it. He was a performer, he was an opera singer, he did lots of amateur dramatics stuff and he was a singer, that was his main thing outside of work, so he liked to entertain. He was a real joker – any party he'd be doing impersonations, play spoons or slap his cheeks to play tunes."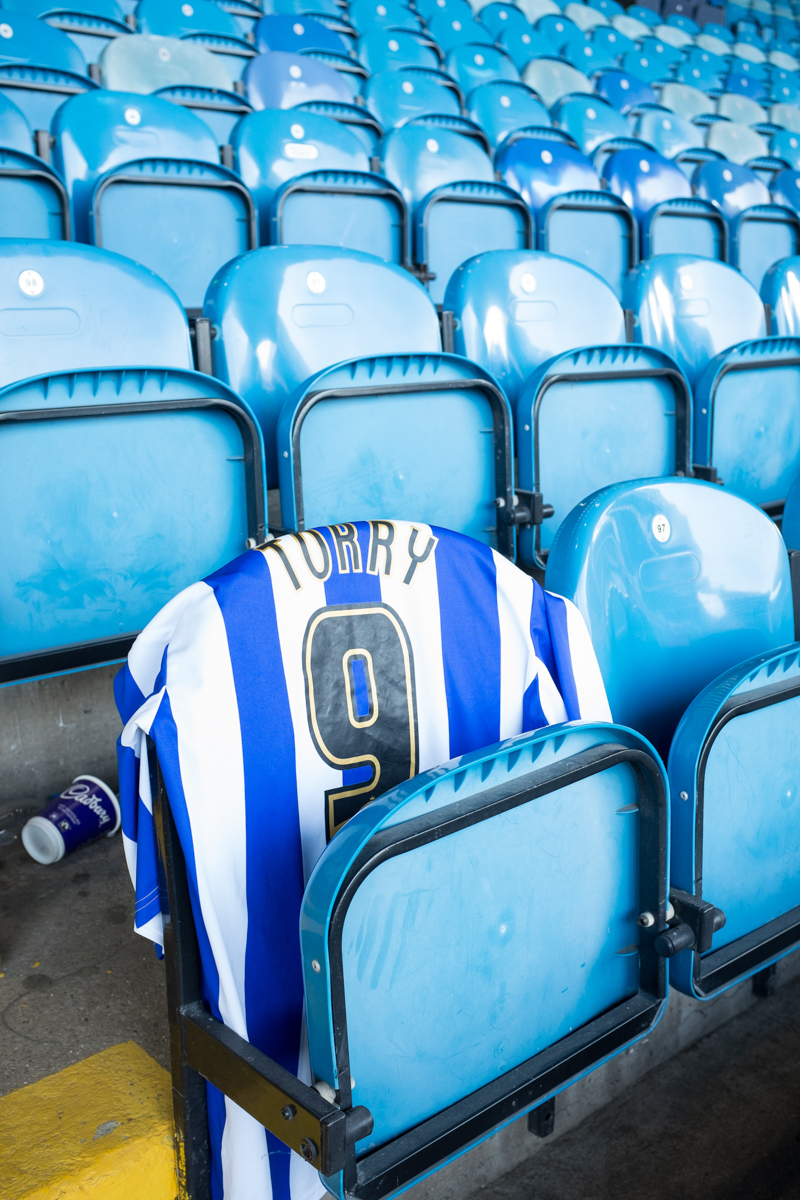 Nicola
Nicola returns to Beacon Fell, Lancashire, to re-stage a childhood photo, from which she is the only surviving person, having lost her mother, father and brother in quick succession. She shares her story, the pain of being the only one left and how that has shaped her perspective on life.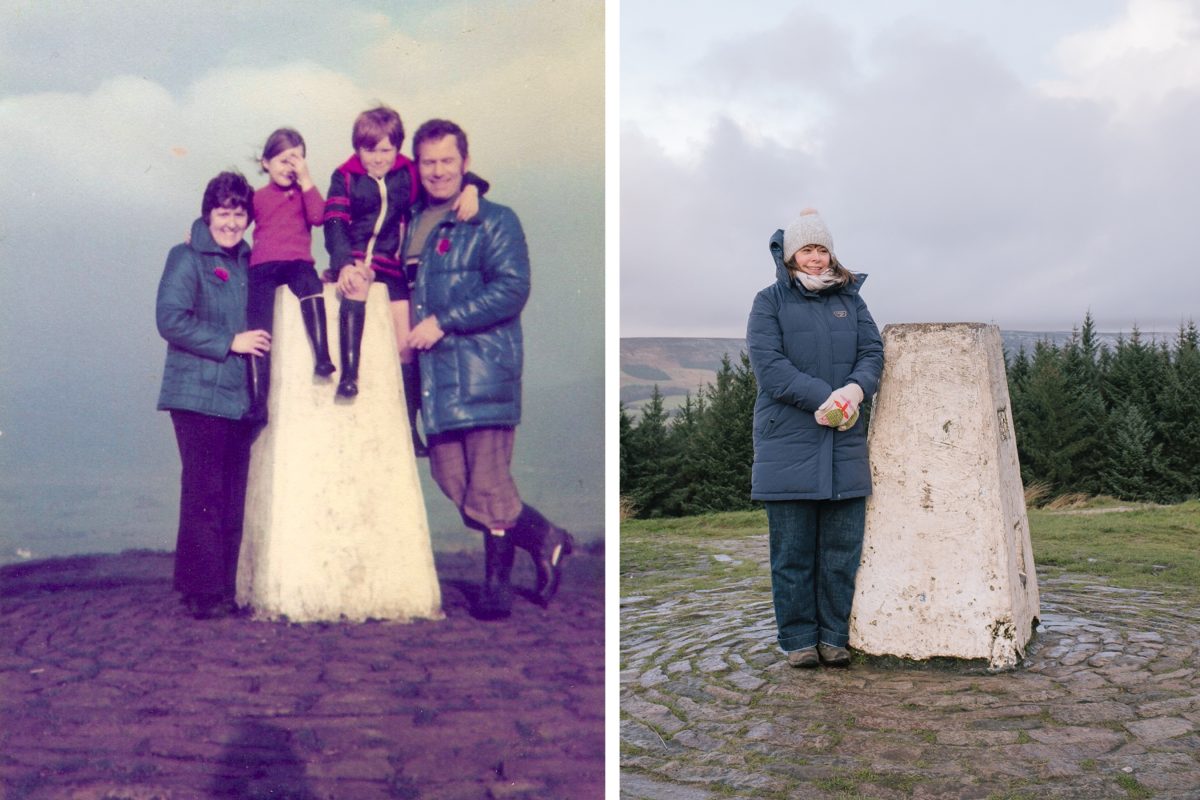 "I do think that having experienced such pain and loss has helped me to have a much deeper appreciation of beauty. It feels like once you've been to a place of such pain, you have a deeper understanding of the world around you and I just, well, I look on life differently.

"When someone dies, it can be so shocking and you feel like it ought to be very very noisy, like people banging drums and playing trombones and shouting, and actually it's very quiet, because that person's gone, so you don't hear their voice anymore. After the funeral, you are left in a very quiet place, sometimes that can feel wrong because the feelings aren't very quiet."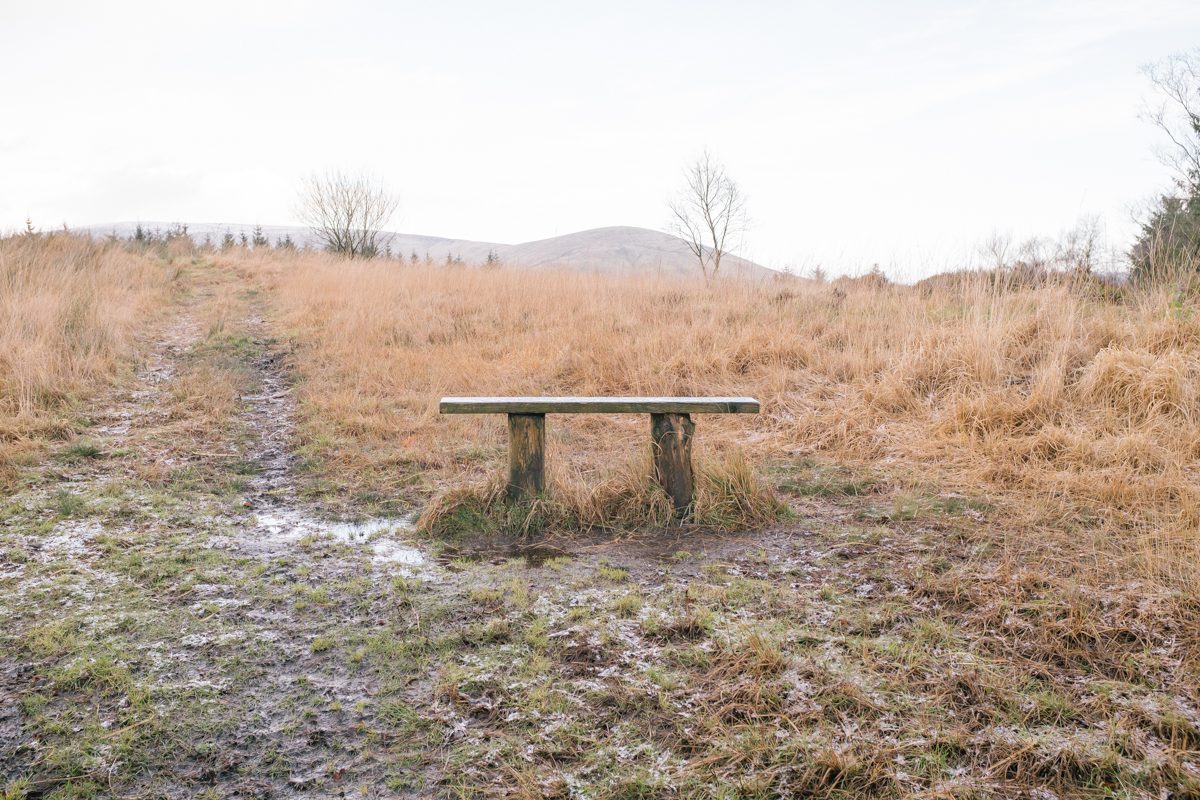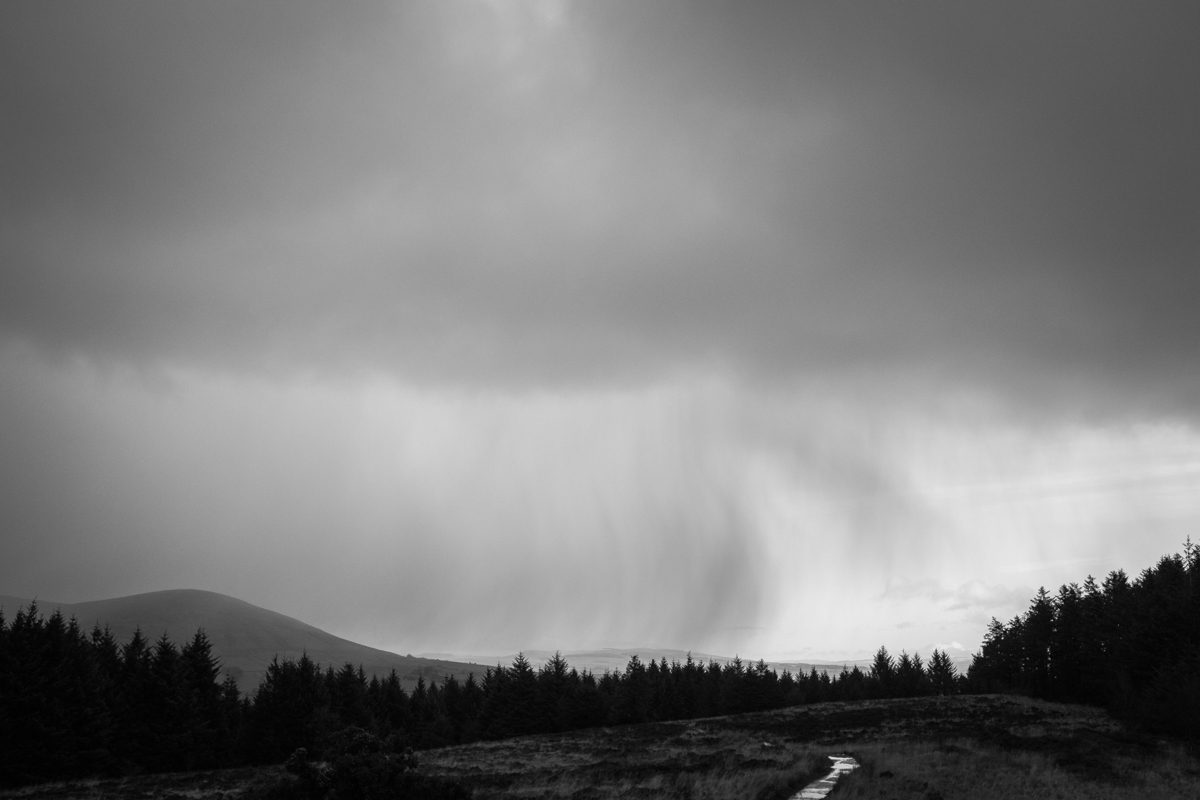 Simon shared a few more though on his work:
It's very hard to quantify how helpful the photographs actually are. In a way, the images are a means to engaging in an experience and a conversation. Loved&Lost is designed to be a restorative and positive experience for the participant, the content that is generated for the project is for the viewers online, but I wanted to ensure that each person was able to engage with their loss in a way they might not have had the chance to do so previously.

The original family photograph is the starting point, it's a reason to return to a location and explore a place again, in some cases for the first time without that person having been every week, or perhaps returning having not been in 30 or 40 years. There is something very tangible about a place, the sights, sounds, smells and recalling the memories of previous trips that make it evocative, but also reassuring. It allows you to feel somehow closer to that person.
…
As we return to the location and take photographs, we are often talking. There are moments of quiet for reflection, but the experience encourages people to open up. After the photographs are taken, we find somewhere quiet to sit down with a drink and record a conversation. This is where the real good is done. I'm certainly not a counsellor, but our experiences of loss act as a bridge to conversation and I'm there simply to listen, something I think none of us do enough of, particularly with those who are grieving.
…
The photographs are the most effective way of introducing that story to the viewer, who can then read on to engage further with each person's account of their experience of loss, but also their chance to celebrate and talk about the person who is no longer around. In that sense, my hope is that the project is a positive experience. The combination of returning to the place and the recalling of happy memories, but also the chance to express some of your emotional journey are all parts of that restorative process. However, for me, the thing we don't seem to have space for, is talking about the person who is no longer with us. Loved&Lost is a way of honouring that person, acknowledging that we aren't able to share each day with them, but a chance to tell our favourite stories about them, the jokes they enjoyed and reflect fondly on what they really meant to you. That's where the joy comes in, and I wish we asked each other more often about those who are no longer here.

 
And a personal image?
There's a photograph of my dad and I in the garden together with our brooms. I'm very young, maybe only 3 years old, but even at that age, I seem very content just copying my dad, sweeping up the patio, even holding the broomhandle in a similar way. My nan took the photograph, at every family gathering she'd be there with the camera, and through my childhood it felt almost tiresome to have so many images, but I'm so grateful now to have these photographs to reflect upon. My dad was the reason I started Loved&Lost. He passed away in December 2009 after a 5 year illness with prostate cancer. Starting the project was catharsis for me, but in my own limited way, I wanted to ensure that something good was coming from something so painful, and I hope that through giving people a platform to talk about their loss and share their experience might not only be a positive experience for them, but also allow the rest of us to draw closer to them in the midst of their loss, regardless of timescales and any outward signs of grief they may or may not be showing.
Anne
Says Simon: "My mum has now moved away from what was our family home for nearly 30 years, so I took the chance to return and make my own story for the project."
Says Anne: "My name is Anne Bray and the photo [below] was taken in Winchester on St. Giles Hill, overlooking the city."
"I don't really have a clear memory of when it was taken actually, although I associate it with the time when Peter and I were engaged. We got engaged on the 2nd October 1981 and then a few weeks later, when we'd got the ring and we wanted to share our news and celebrate, we had a party at home and I think it might have been the next day or the following weekend, we went out with a friend up on to the hill and that picture was taken. It wasn't "Let's go and take some engagement photos", it was, "We're out, this is a nice place, let's take a picture.

"It must be a picture that at some point I chose and put up in a frame, so I've remembered it, gone back to it and looked it at. It's a place I've revisited as well, pictures help you to make memories don't they."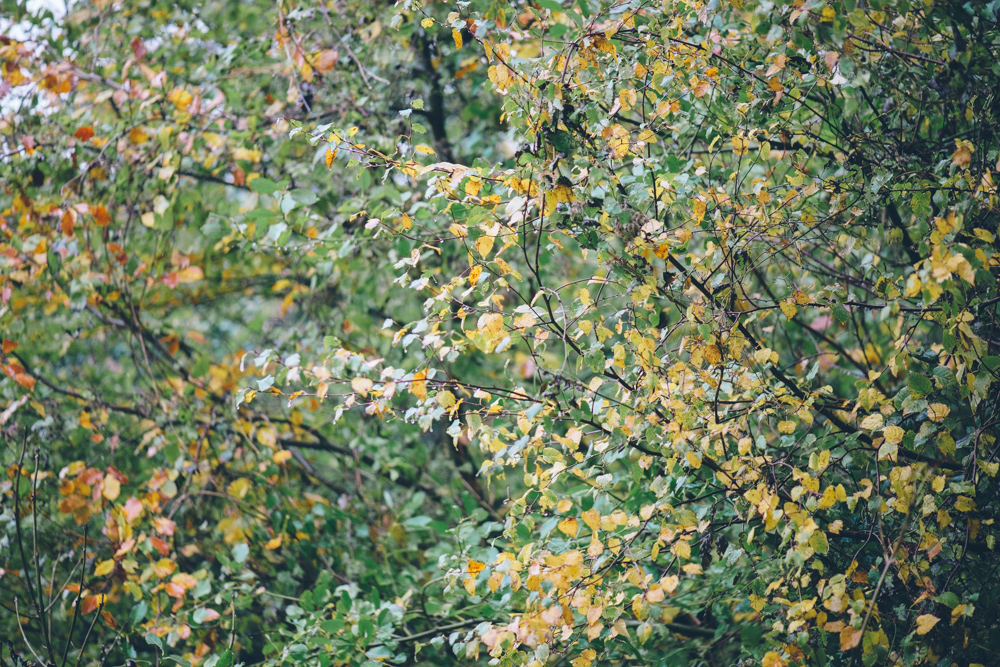 "One of the things about bereavement was I found some memories I felt had gone and I also felt generally day-to-day that my memory wasn't so clear. In all the mix, your mind, in bereavement, goes over and over all the difficult times. For a long time that happened, but not so much or hardly at all now. Now I find that the things that I do remember are usually because there was a photo to capture that moment.

"I was looking through some old photos recently, and it's always good to look at them and remember because time is a funny thing. They bring back things from a long time ago, that, you almost think, well was that me then all that time ago? Once you get to my age, you know, life with Peter, before we had family seems such a long time ago and so different, that it is good to have photos to remember that and bring those moments back again. Definitely, I wouldn't be without photos."