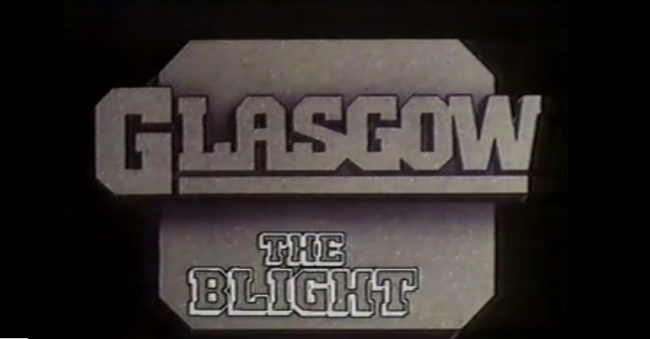 Glasgow has a tough reputation. In 1982, the BBC documentary department went on safari in Glasgow, reporting on the city's gangs.
The show focused on the Barrowfield in an area of east Glasgow, close to Celtic Park, home of Celtic Football Club.
The study on urban decay and life was split in four parts:
BLIGHT, WORK, THE SCHEME and THE BOND.
All four parts can be viewed below. But for those of you without the time to watch the lot, here is a section from the The Scheme part, dealing with gangs Torch and Spur.
It's a great look at life back then, and how the BBC saw it.
THE BLIGHT
THE WORK
THE SCHEME
THE BOND
Untitled from antsplan on Vimeo.