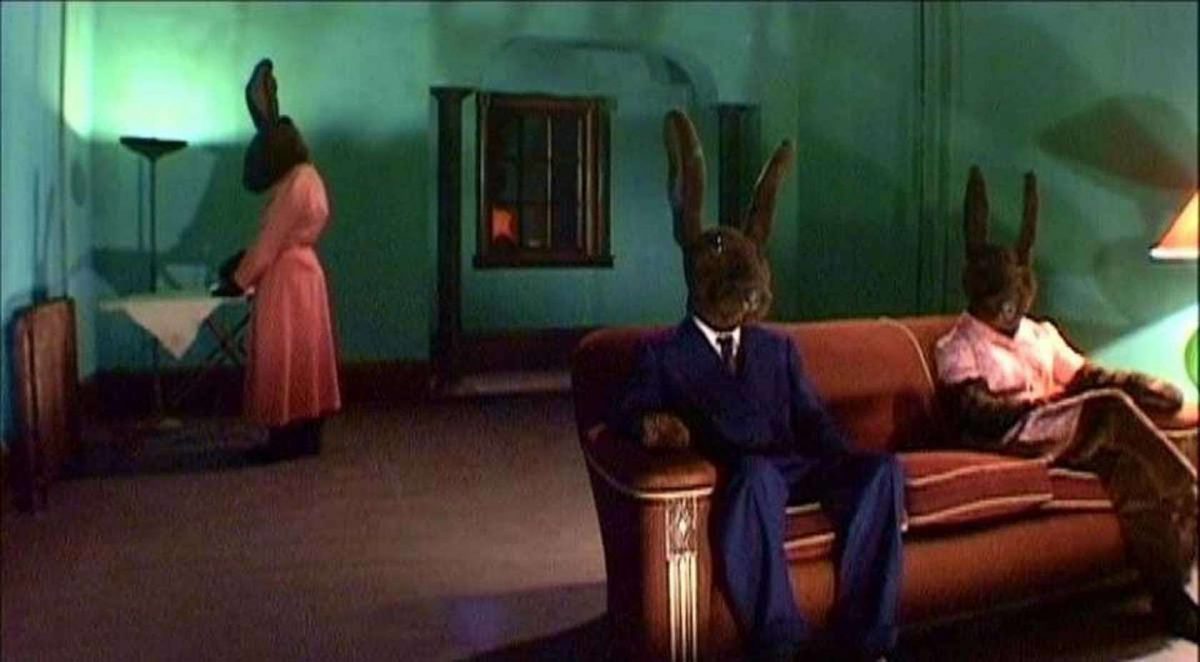 You can watch bits of Rabbits (2002), David Lynch's otherworldly sitcom-style TV show, on the director's 2006 movie Inland Empire. Or you can watch entire episodes online. Rabbits features Jack (Scott Coffey), Jane (Laura Harring; and for one episode Rebekah Del Rio) and Suzie (Naomi Watts) dressed as rabbits – their rabbit heads are incapable of expression – trapped "in a nameless city deluged by a continuous rain". They live "with a fearful mystery". We look down on their home from the god position, peering into a shadowy diorama where the rabbit family exists in an existential impasse, cursed to perform in a world of isolated flat routine, in jokes, canned laughter that arrives with neither warning nor explanation (see sitcoms passim) and long pauses punctuated by robotic, disjointed dialogue. The only constant noise is the unremitting tinnitus fizz of rain, and industrial clangs, knocks and booms.
It's all unusual and unsettling. We're looking at bits of life in a dark patch. Time and space are warped. It might make sense if you're asleep, drifting in that relaxed state where creativity and imagination work their magic, and something intensely personal (in this case, to Lynch) reveals something universal. It might be a puzzle. Is a Rabbit missing – there was a missing bunny in Lynch's Twin Peaks. Is it about the bunny?
In search of deeper meaning, psychologists at the University of British Columbia saw used Rabbits to induce a sense of existential crisis in research subjects (Via).
…scientists in Steve Heine's lab at the University of British Columbia wanted to see if acetaminophen could also dampen those feelings of uncomfortable uncertainty that occur when our sense of the meaning of life is threatened — like when we think about our death or watch a surrealist film.

To test their theory, they ran two experiments. First, they asked participants to write a few paragraphs about what will happen to their bodies when they die. In the second experiment, they showed participants a clip from David Lynch's 2002 film "Rabbits."

Both experiences were designed to make participants feel unpleasantly uncomfortable…
Or perhaps you just become more self-aware and tuned in to uncontrollable circumstance, you know, like in William's Blake poem The Fly: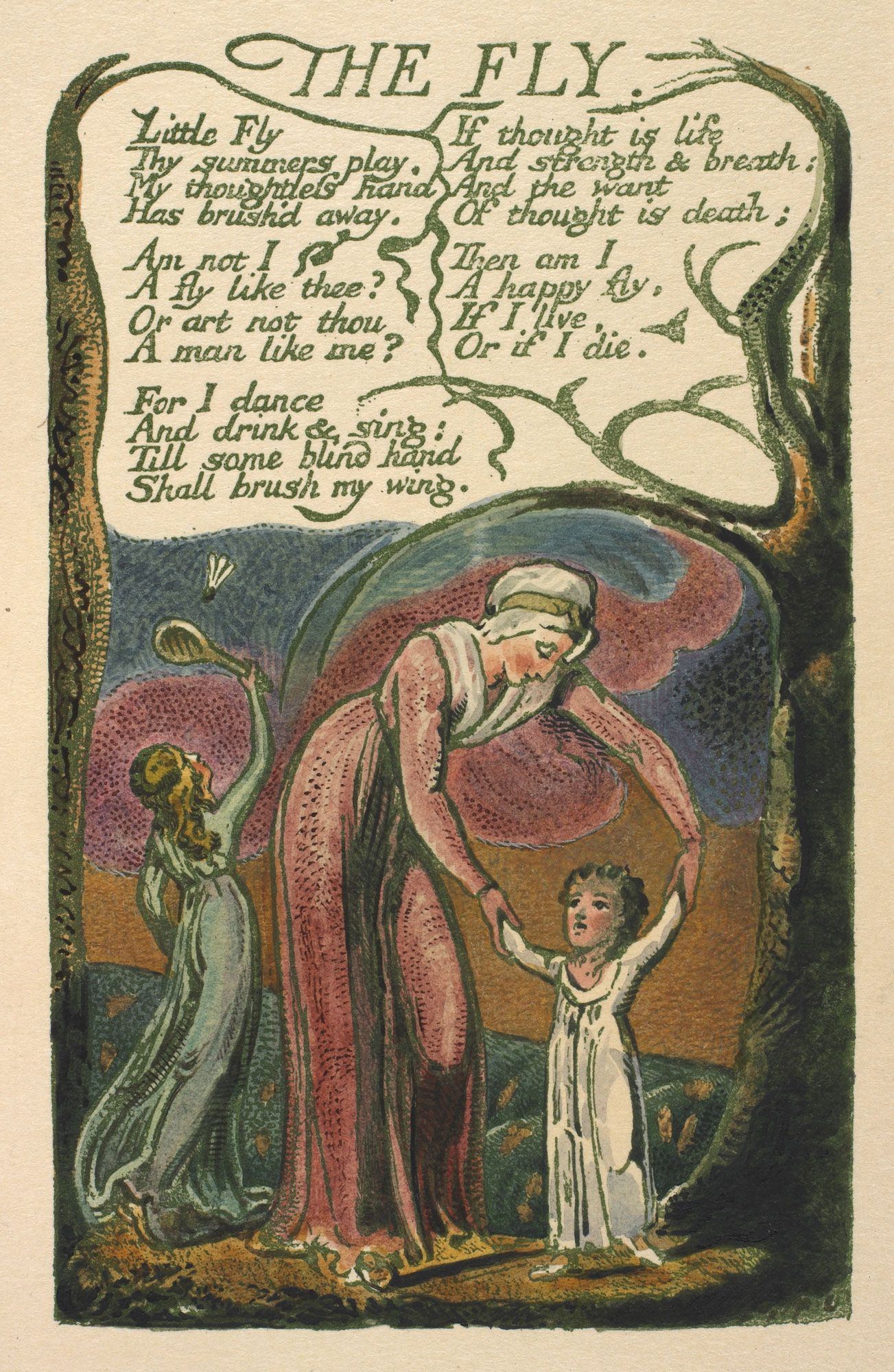 THE FLY
by William Blake

Little fly,
Thy summer's play
My thoughtless hand
Has brushed away.

Am not I
A fly like thee?
Or art not thou
A man like me?

For I dance
And drink and sing,
Till some blind hand
Shall brush my wing.

If thought is life
And strength and breath,
And the want
Of thought is death,

Then am I
A happy fly,
If I live,
Or if I die.
And now for the made-for-digital-TV poem, Rabbits: