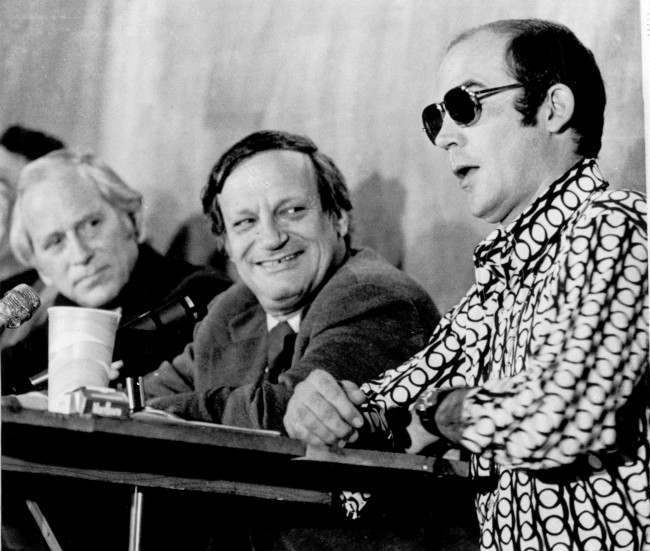 IN the mid 1980s, Apple Computers sent one of their devices to the San Francisco Examiner. The paper's editors passed the Mac  to Thompson. With this amazing new Mac, the tardy Thompson would never miss a deadline.
The story goes that the Mac lost out to Thompson's electronics-triggered temper. Thompson killed the Mac with a shotgun.
So. Who better than one of the "crazy ones, misfits, rebels and rule breakers" that Steve Jobs wanted to target with his ads than Thompson?
Nowadays, Apple is a well-oiled marketing machine, aimed squarely at corporate drones and conformity in cool. But once upon a time, it really was different to own a Mac…