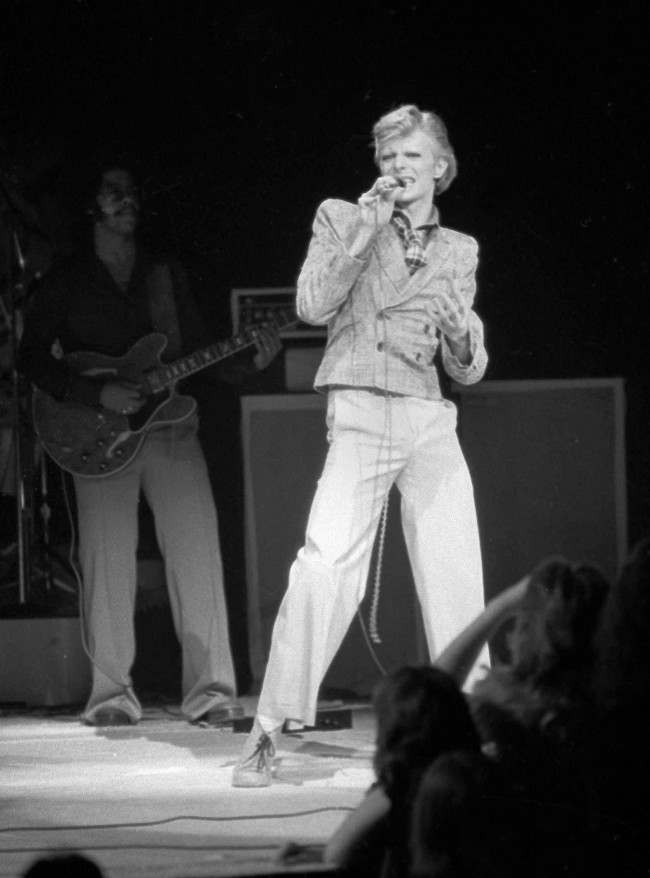 IN 1974, David Bowie was at a low ebb. The 1975 BBC film Cracked Actor recorded the singer on his 1974 Diamond Dogs Tour. The then 27-year-old Alan Yentob's Omnibus film showed Bowie in the raw. In 1987, Bowie would say of the BBC film:
"I was so blocked … so stoned … It's quite a casualty case, isn't it. I'm amazed I came out of that period, honest. When I see that now I cannot believe I survived it. I was so close to really throwing myself away physically, completely."
Alan Yentob recalls:
"I'd caught him at what was an intensely creative time, but it was also physically and emotionally gruelling. Our encounters tended to take place in hotel rooms in the early hours of the morning or in snatched conversations in the back of limousines. He was fragile and exhausted, but also prepared to open up and talk in a way he had never really done before."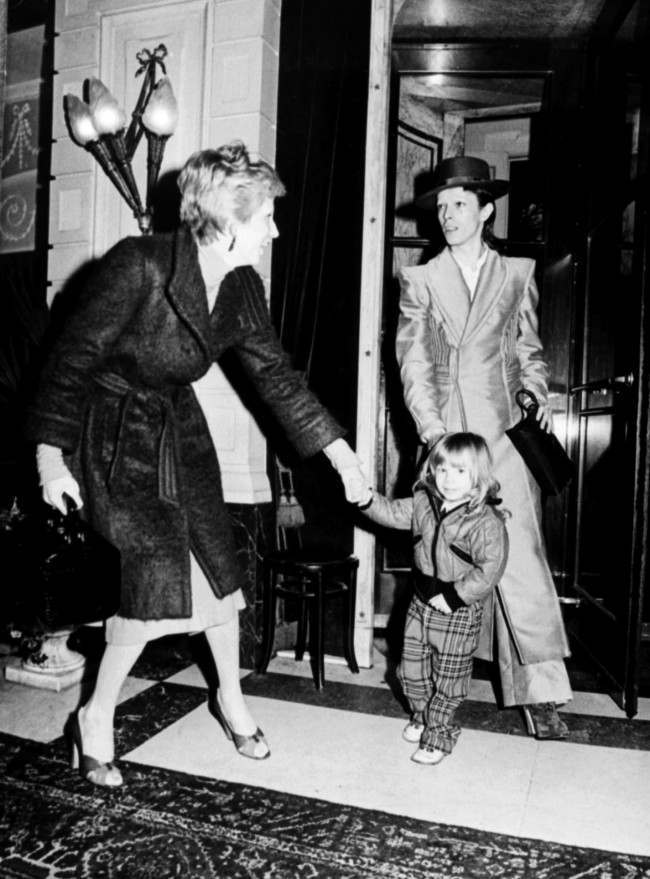 Bowie addressed his fame:
"I never wanted to be a rock 'n' roll star. I never, honest guv, I wasn't even there. But I was, you see, I was there. That's what happened."
"Do you know that feeling you get in a car when somebody's accelerating very fast and you're not driving? And you get that 'Uhhh' thing in your chest when you're being forced backwards and you think 'Uhhh' and you're not sure whether you like it or not? It's that kind of feeling. That's what success was like. The first thrust of being totally unknown to being what seemed to be very quickly known. It was very frightening for me and coping with it was something that I tried to do. And that's what happened. That was me coping. Some of those albums were me coping, taking it all very seriously I was."
The film:
Cracked Actor – Bowie from ADAM BURNS on Vimeo.
Photo 1: Bowie performs at New York's Radio City Music Hall, Nov. 1, 1974.
Photo 2: Rock star David Bowie, his wife Angie and their son Zowie. Date: 01/02/1974
Photo 3: David Bowie at Rules Restaurant after receiving a presentation of six discs from RCA Records to mark the occasion of having six albums in the charts in 1973. Date: 31/12/1973