IN 1958 New Haven-based toymaker A.C. Gilbert Company turned youngsters onto science with a new kit. The LAB TECHNICIAN SET was a "CAREER BUILDING SCIENCE" kit.
And it was got Girls.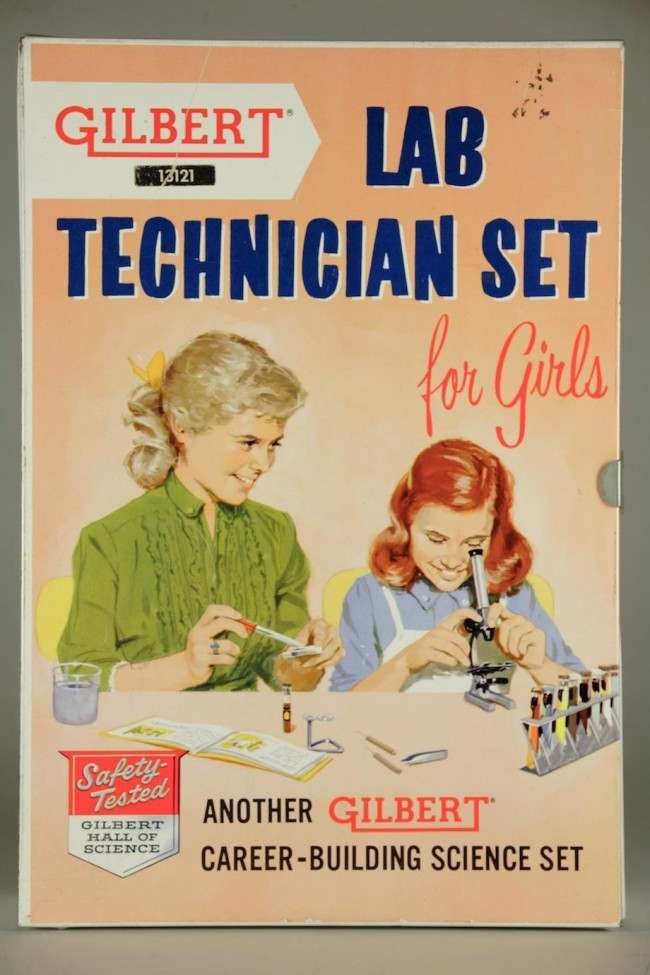 How was it different for girls?
Well, it had a few pink bits and the cover said it was "For Girls".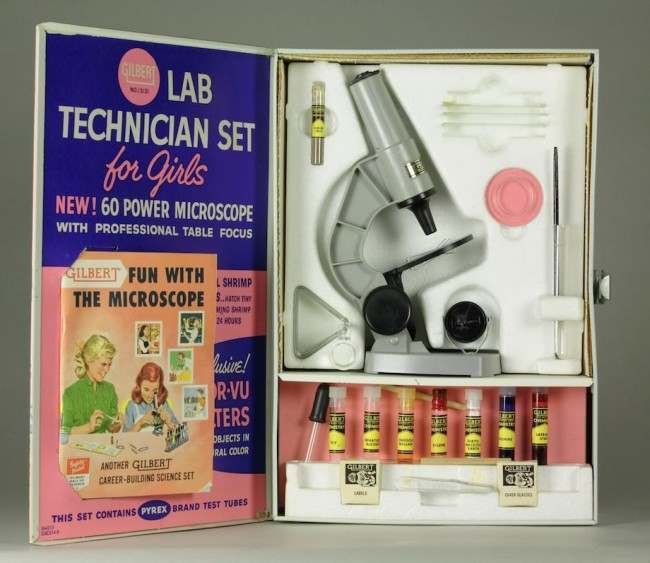 So. Girls, you could be the lab technician. You could do the work that supported the boys, who were busy inventing life-changing wonders.
The Gilbert 1943 Chemistry Outfit for boys showed the budding scientist working alone. No need for mum. This young blade was the "young chemist".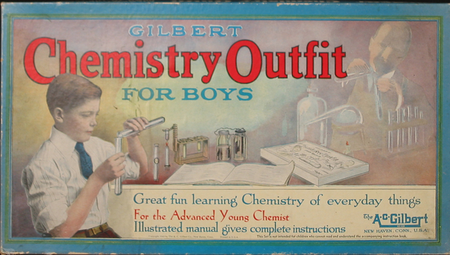 He was creating "tomorrow's America".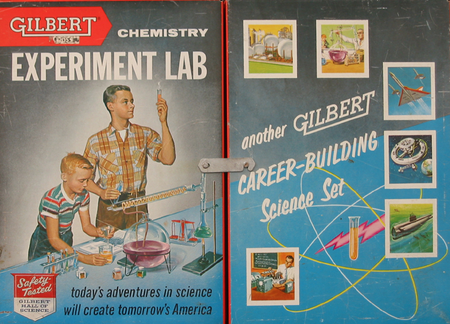 She was having "fun".
Spotter: Chem Heritage