Well, I suppose nothing is meant to last forever. We have to make room for other people. It's a wheel. You get on, you have to go to the end. And then somebody has the same opportunity to go to the end and so on. – Vivian Maier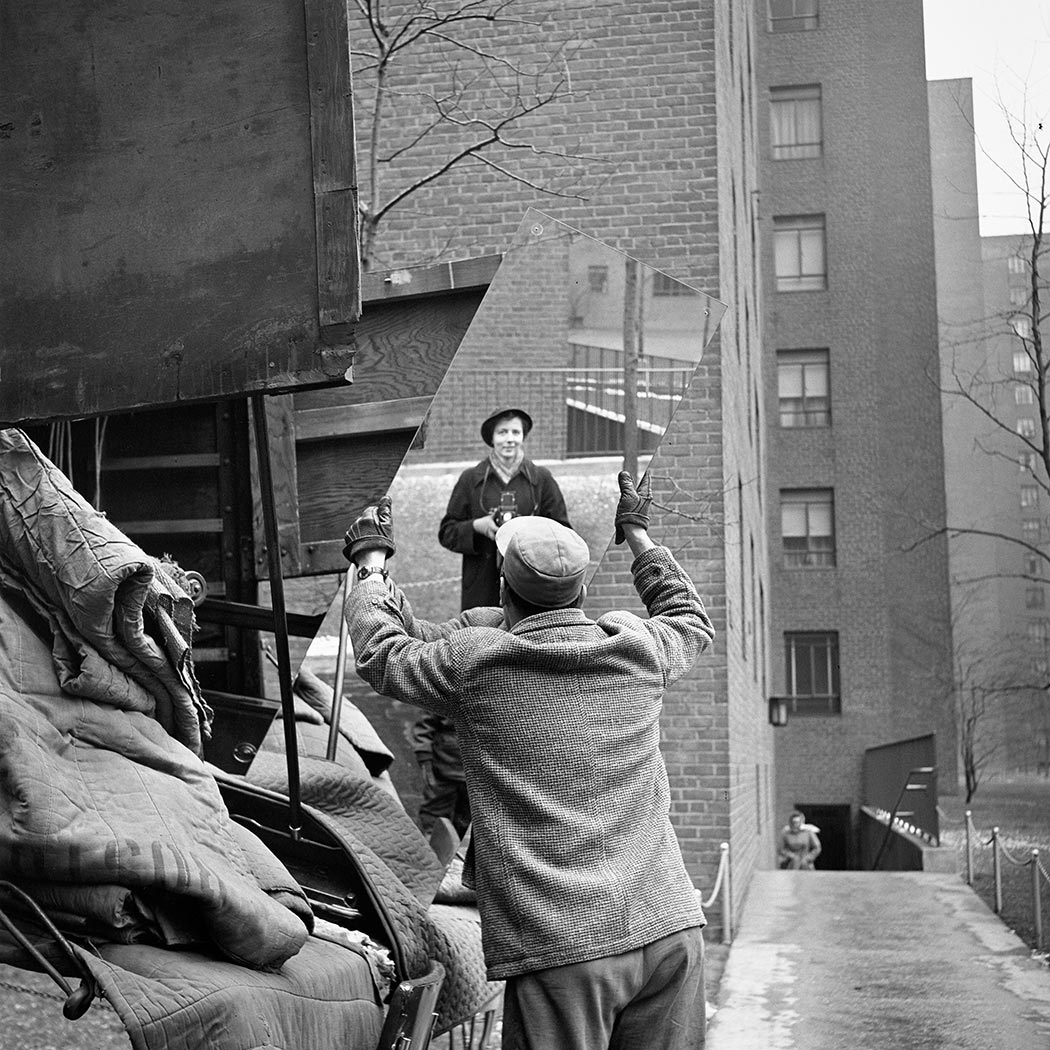 Vivian Dorothy Maier was born in New York ninety years ago in 1926 and is now known as an American street photographer. Maier, however, worked for about forty years as a carer, mostly in Chicago's North Shore, pursuing photography during her spare time. During her lifetime her work was utterly unknown and takings pictures was, it seems, just a very private hobby. When she died, after slipping on ice and hitting her head in 2009, it was found that she had left behind more than 140,000 pictures left in hundreds of boxes of negatives and undeveloped rolls of film, as well as some Super 8 home movie footage and audio tapes.
The great majority of the photographs, mostly taken with a twin-lens Rolleiflex camera held inconspicuously at hip-height, were mostly of the people and architecture of New York City, Chicago, and Los Angeles, and are now acclaimed throughout the world with many exhibitions and five books released of her work.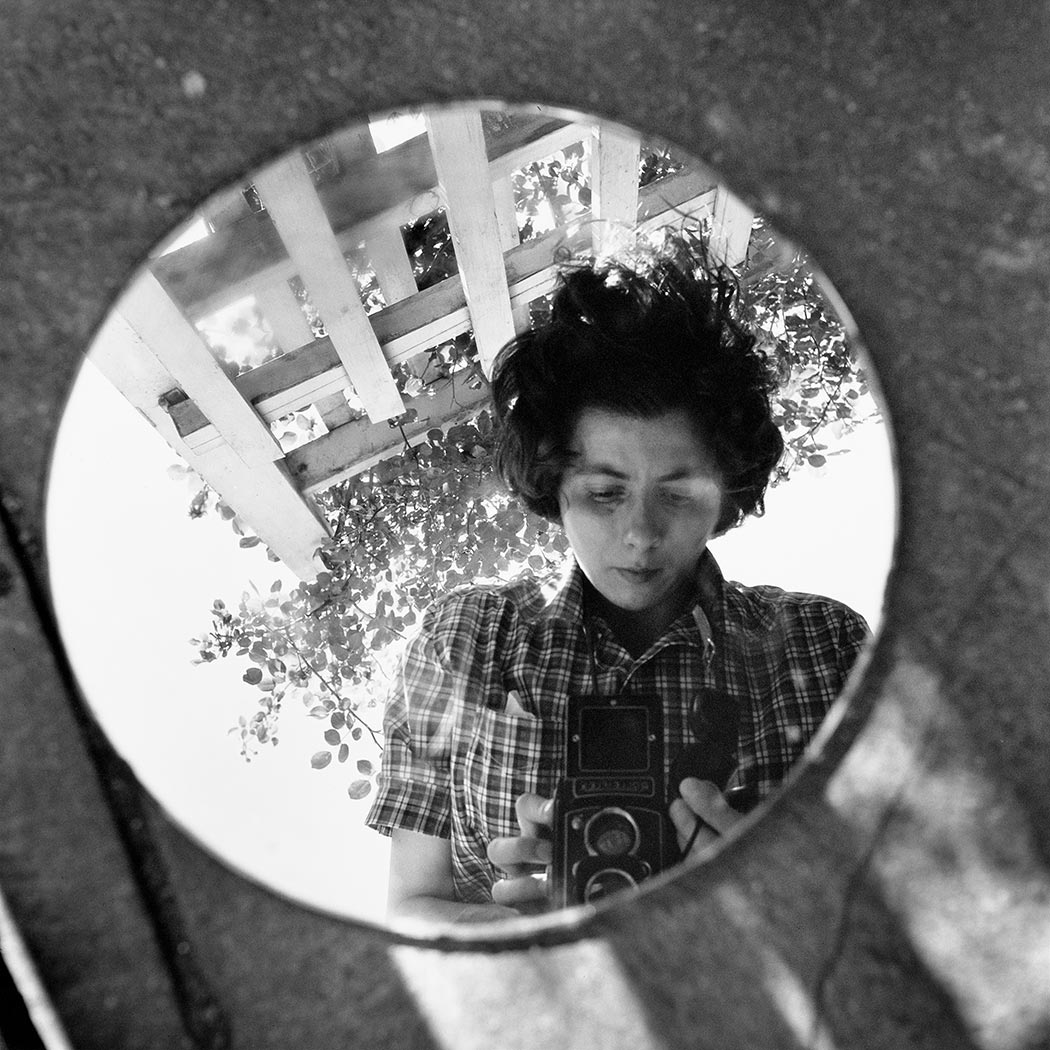 Luc Sante in the New York Times wrote of Maier's extraordinary self-portraits:
She drops her shadow deliberately, usually on desolate backdrops, while she finds her reflection in every reflective surface. A tall, studious, sensibly dressed figure, even when she is not peering down at the ground glass of her Rolleiflex, she manages to stand at the center of the image while somehow at the same time receding from it. Which is fitting, since the images can be considered as both made by her and not. Photography, uniquely, is a two-way street.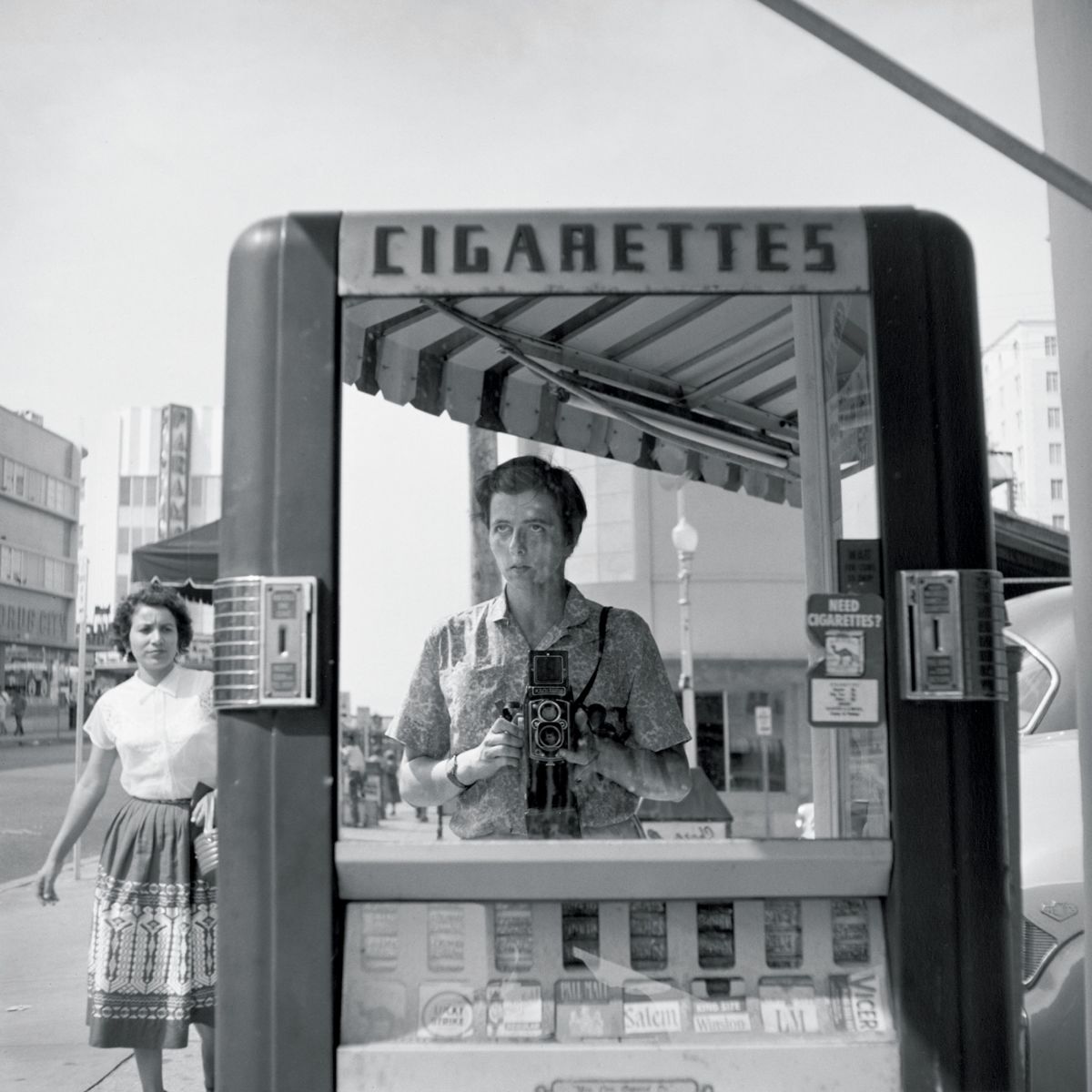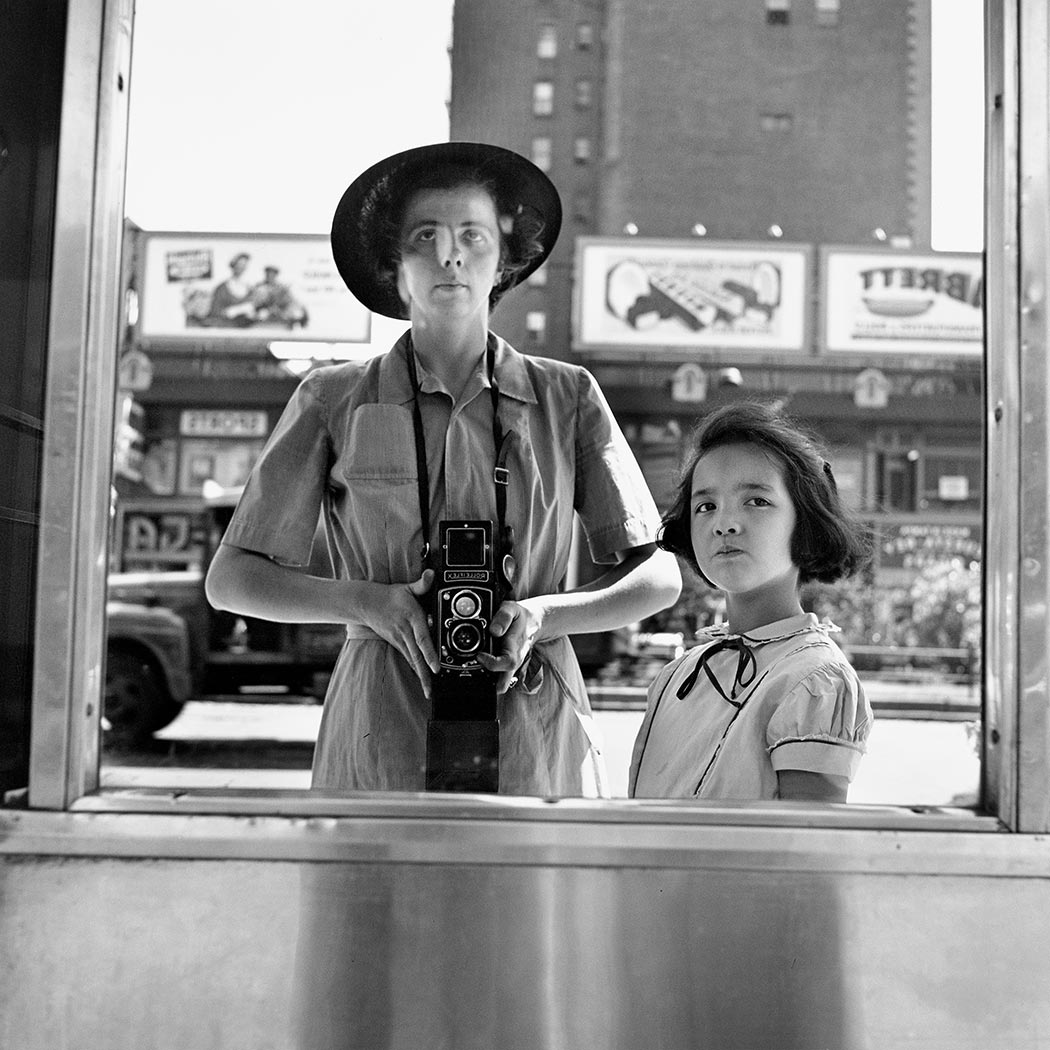 Rose Lichter-Marck in the New Yorker also wrote of Maier's self-portraits:
Some tellings of Maier's story suggest that perhaps we should feel a proxy regret, that we should feel sorry about her solitude, her rages, her dark edges, her impecunious existence. Shall we make her a martyr or can we allow that she may have had the life she wanted? How did she see herself? We know that she was looking at that, too—the copious self-portraits prove it. She often photographed her own sphinx-like expression in the reflection of bathroom mirrors, car windows, shop windows, shards of glass and curves of aluminum. She captured her shadow creeping across the frame to touch an empty sidewalk, a lone horseshoe crab, a flowering lawn. These pictures help me to understand, finally, that Maier isn't invisible, except to us. She was looking at herself all along.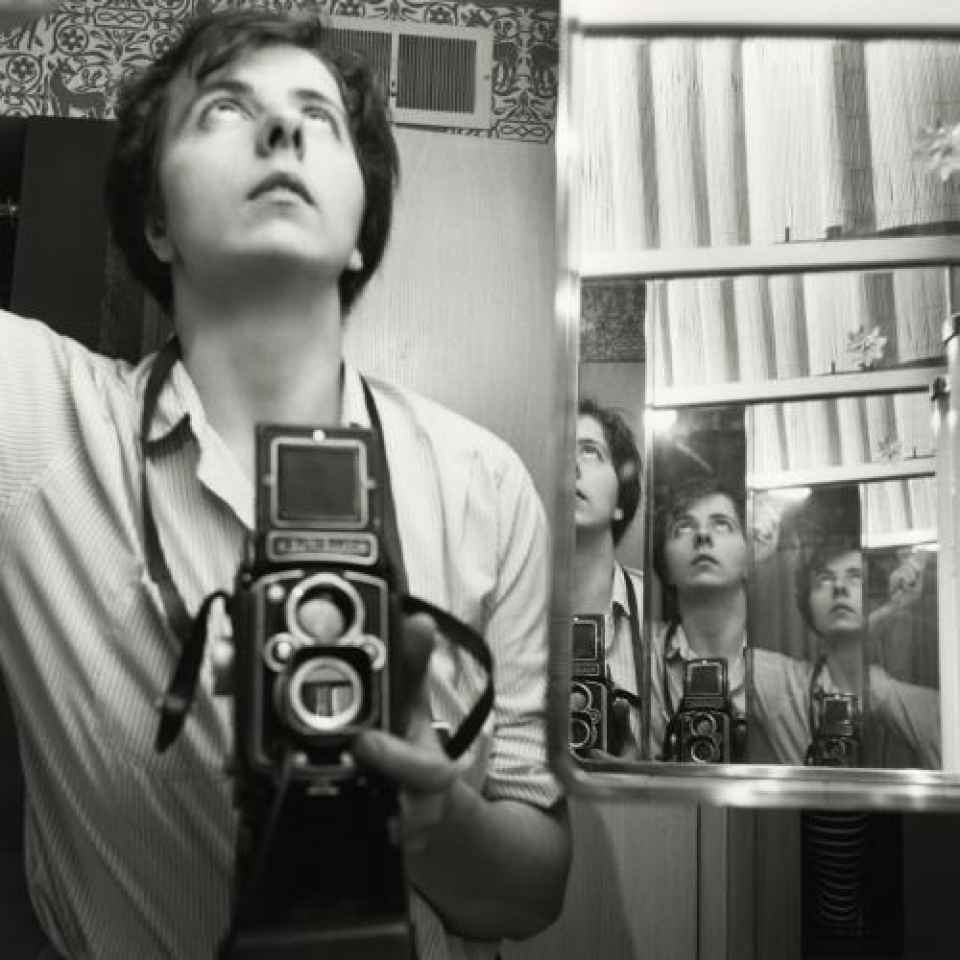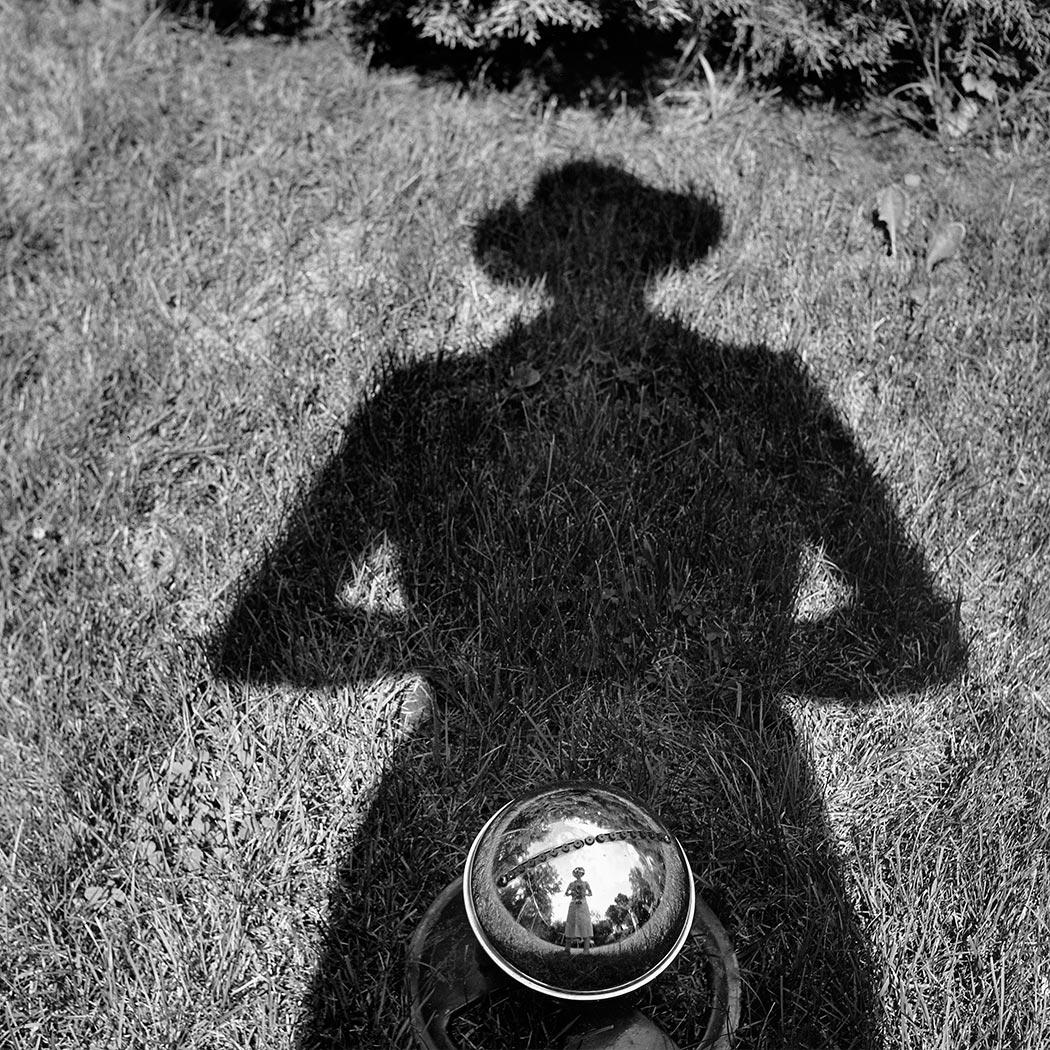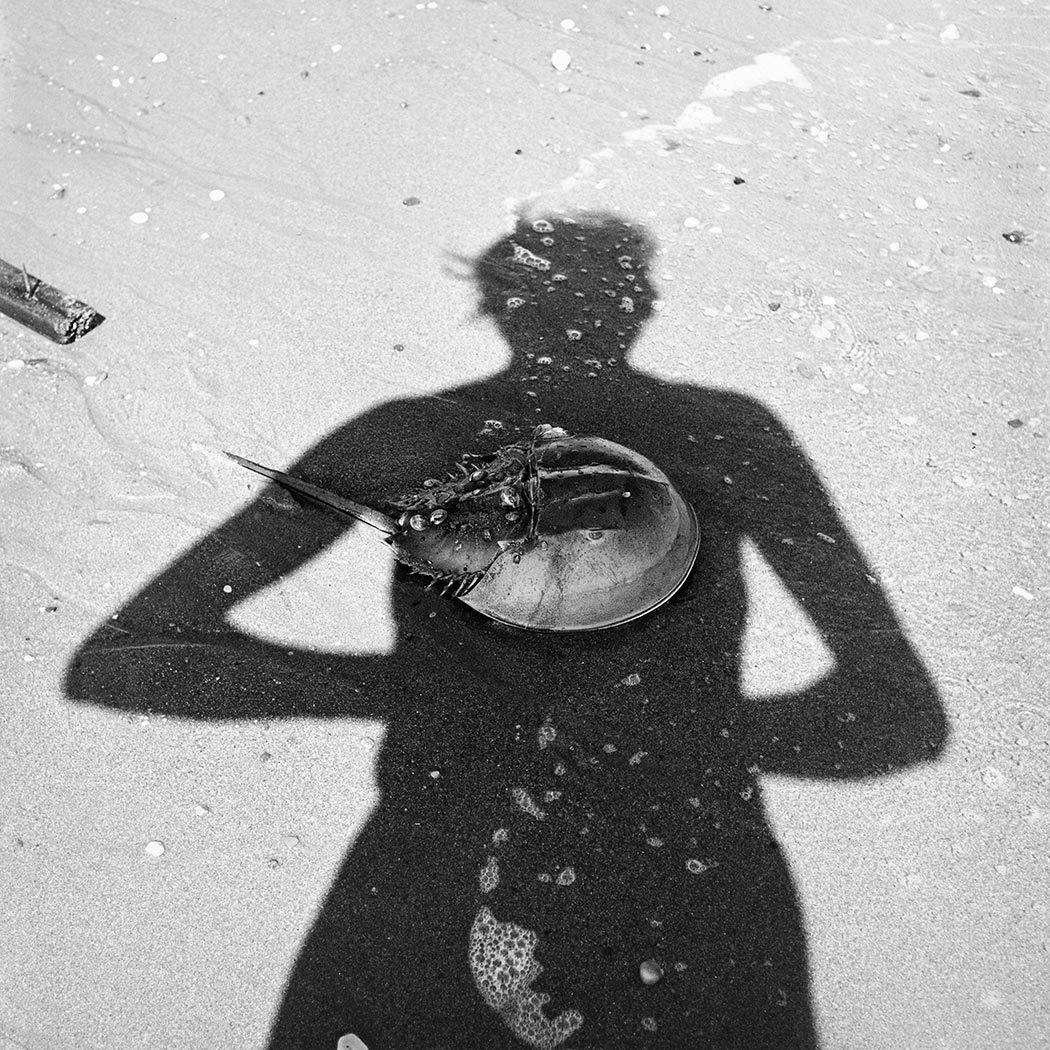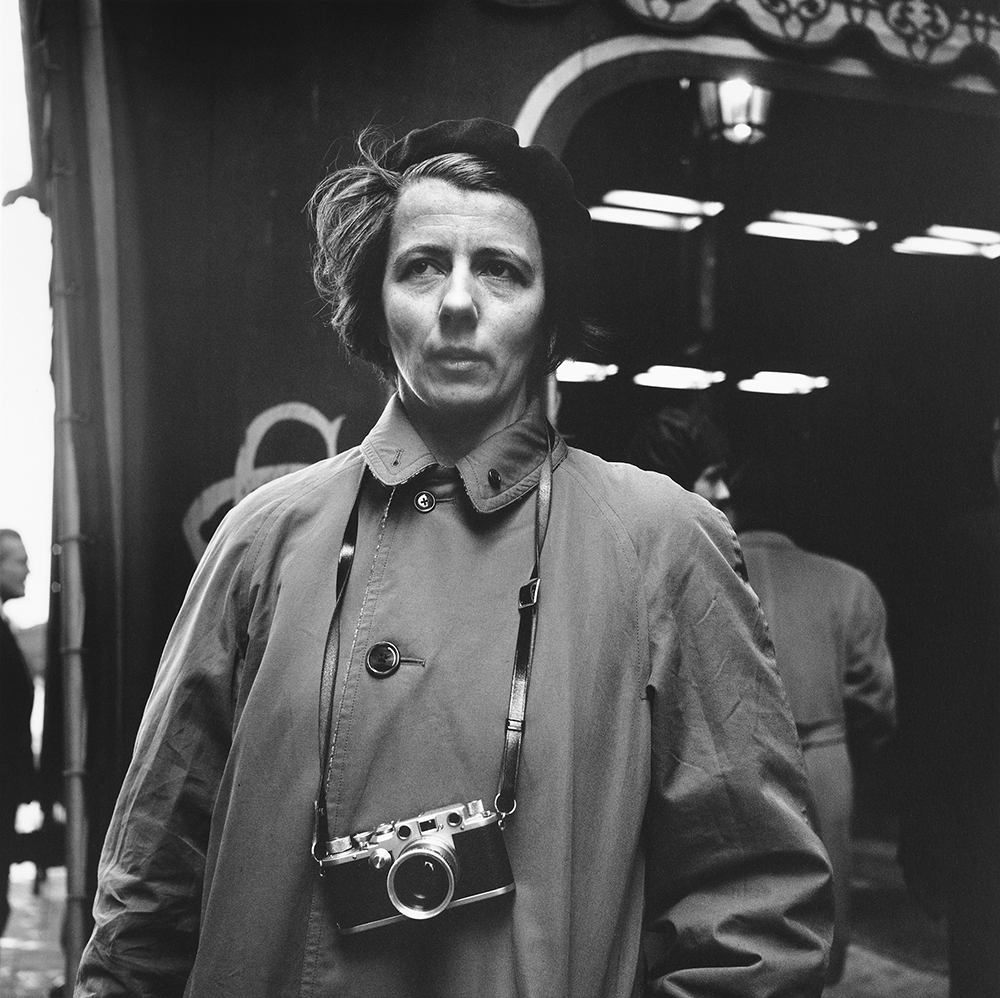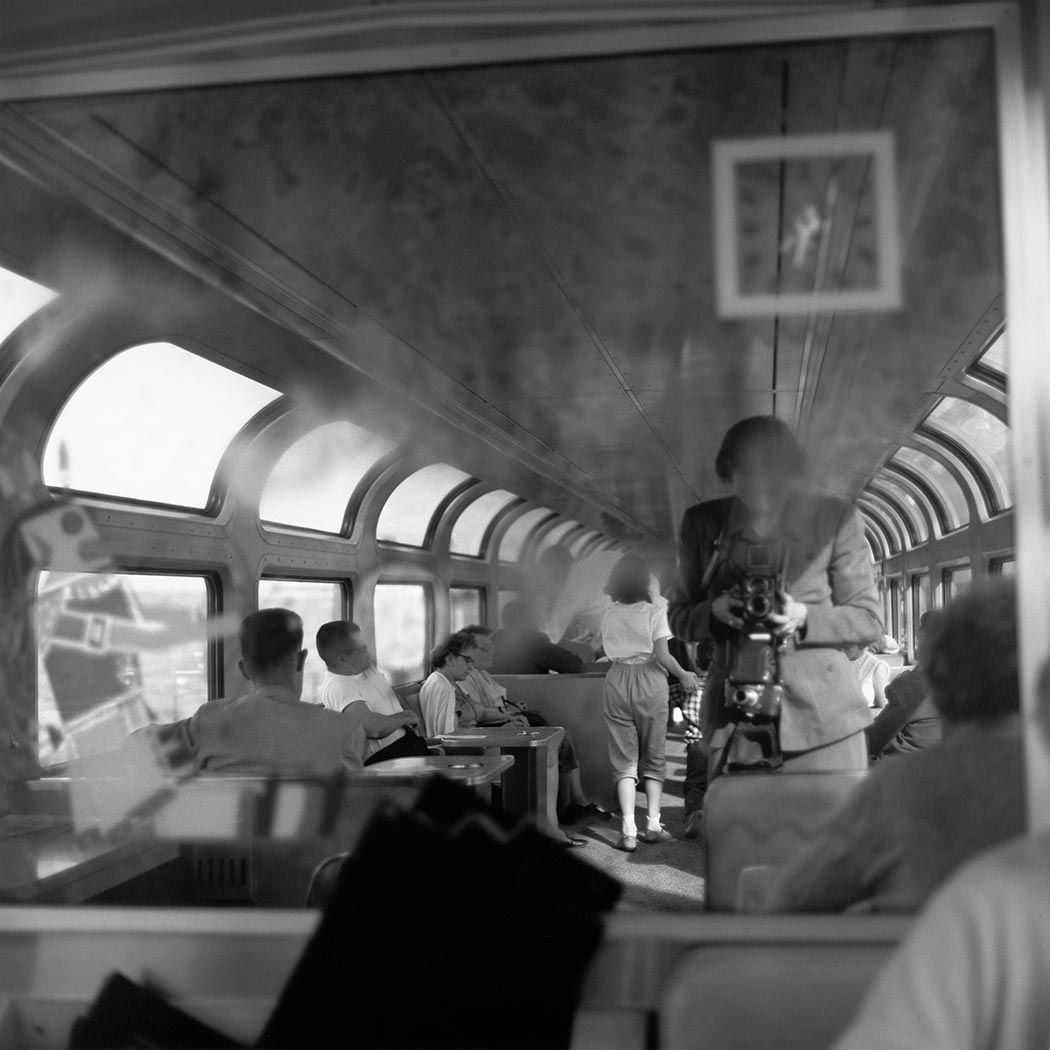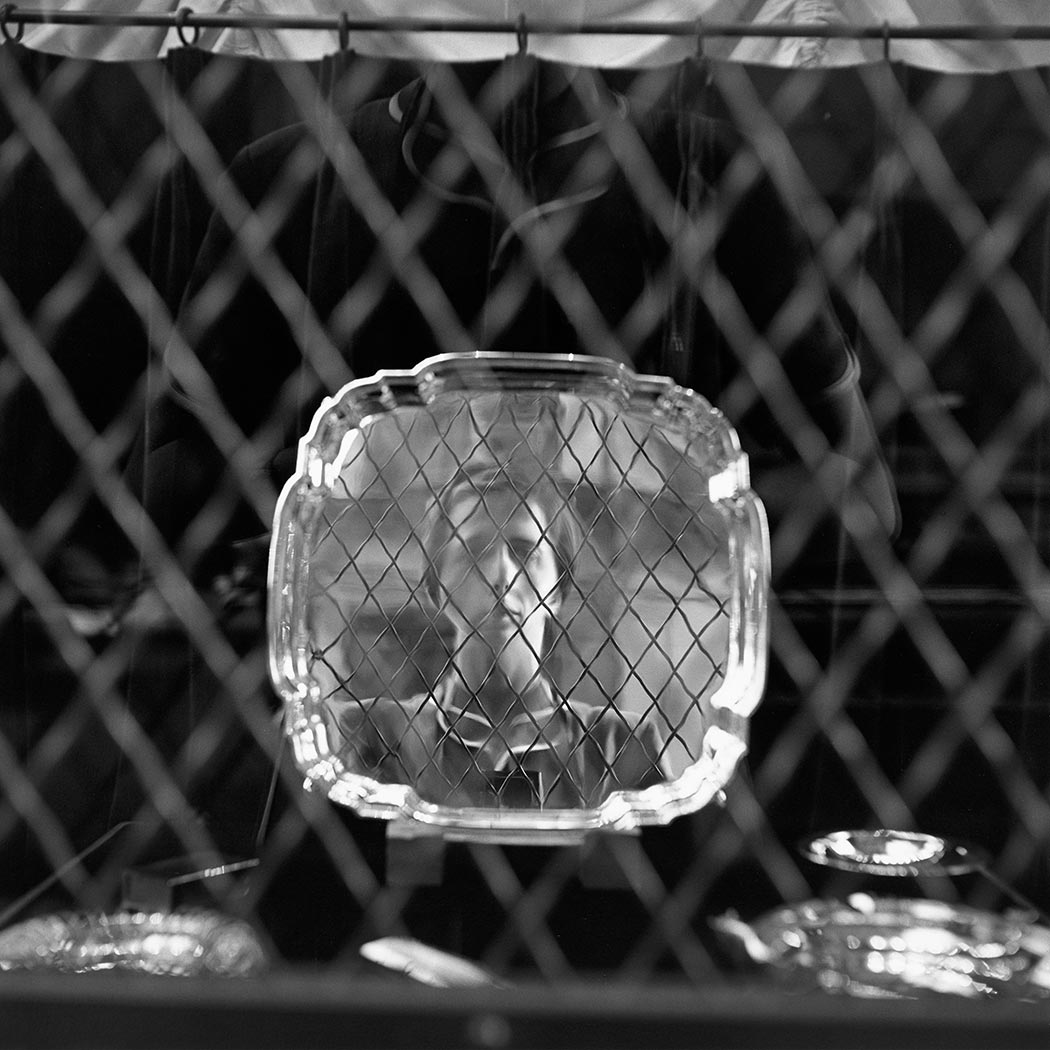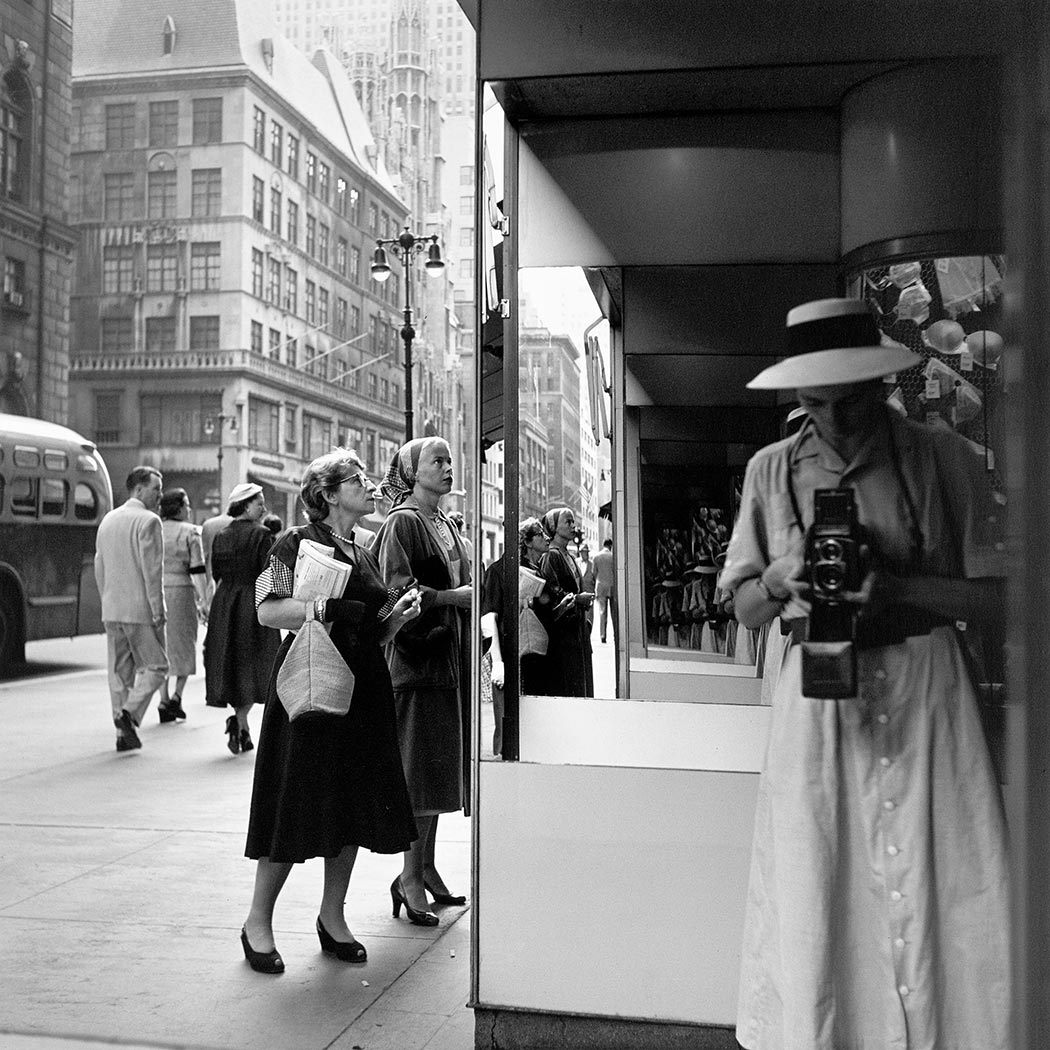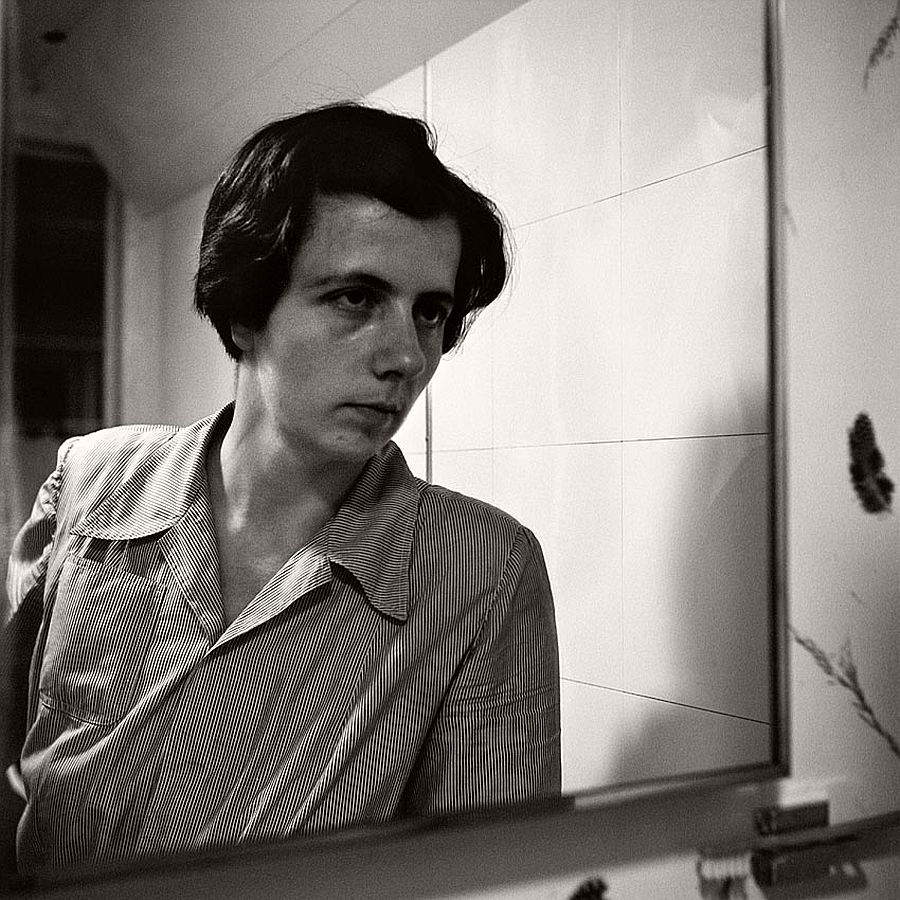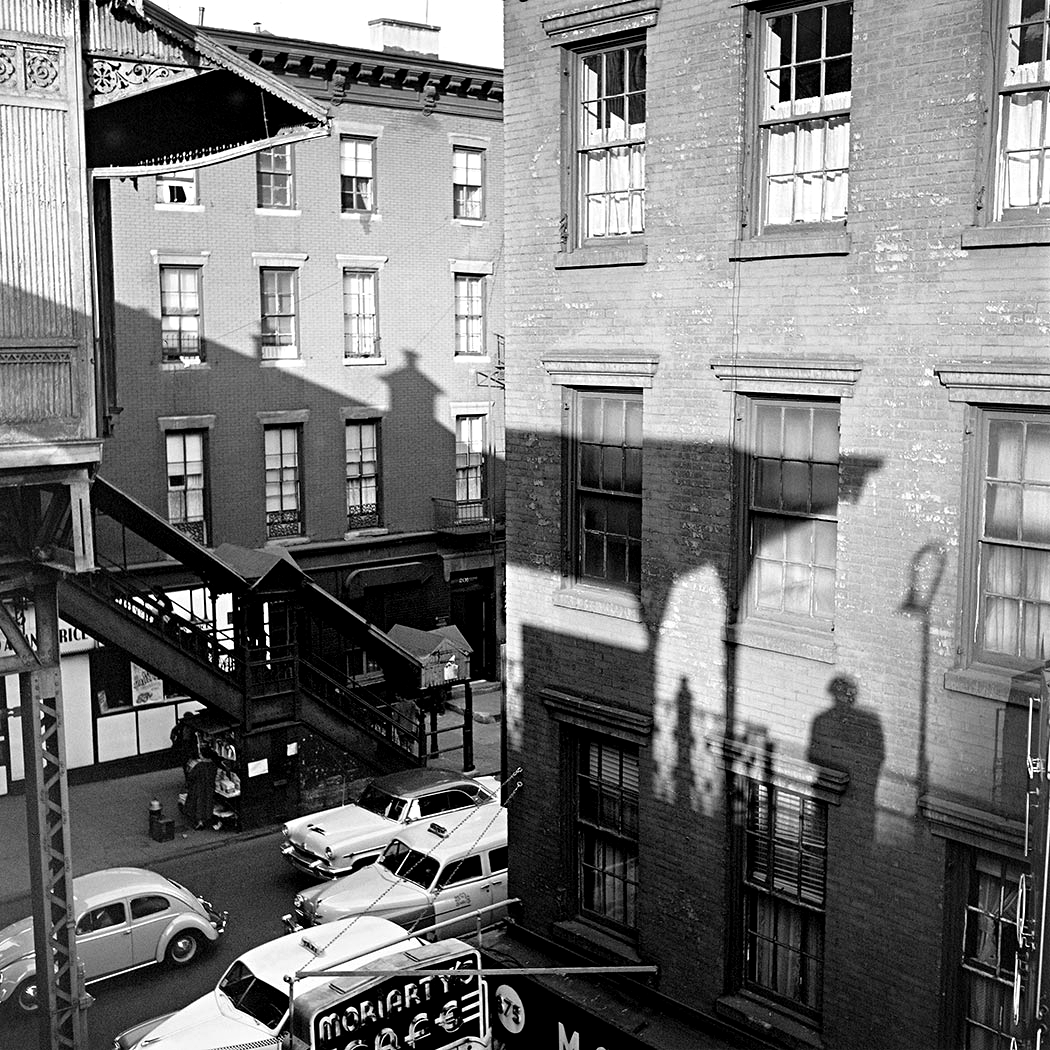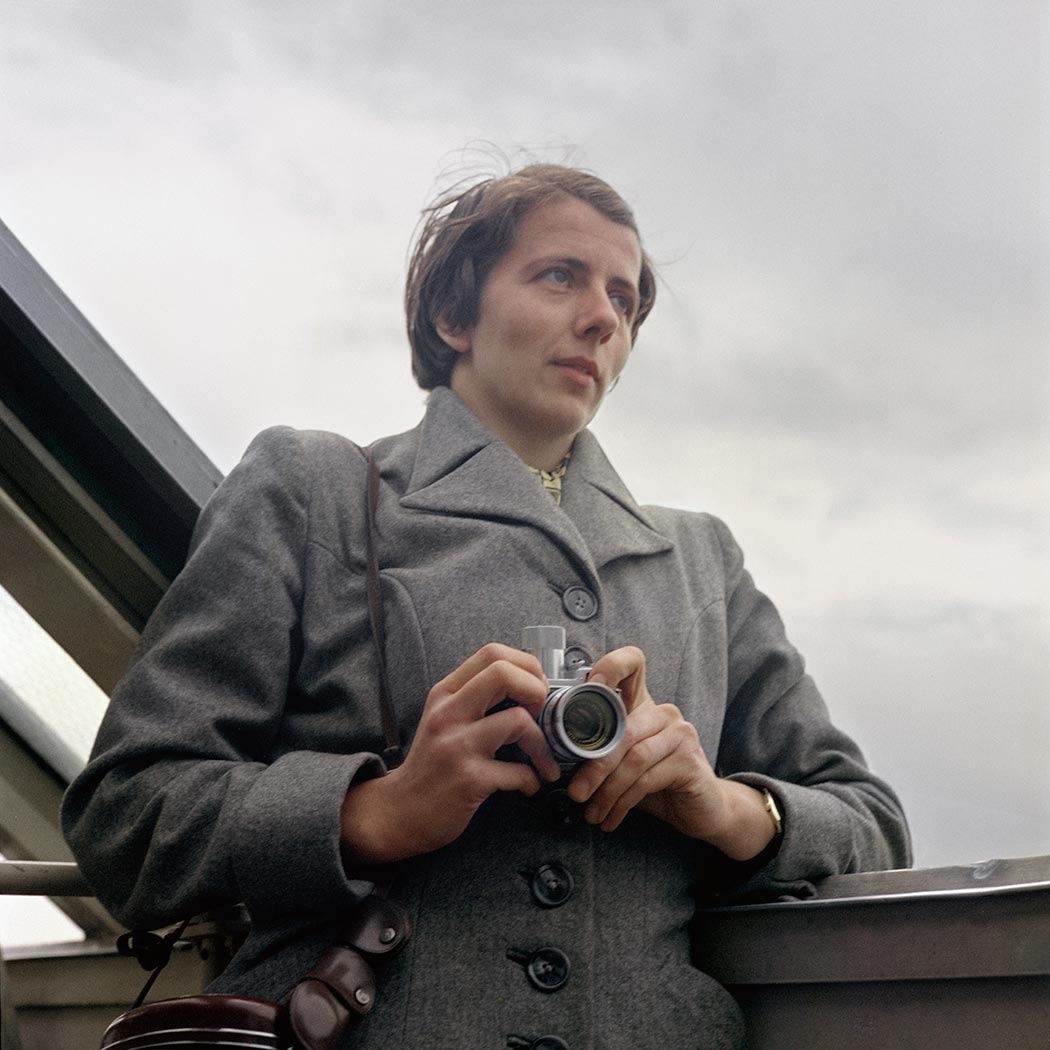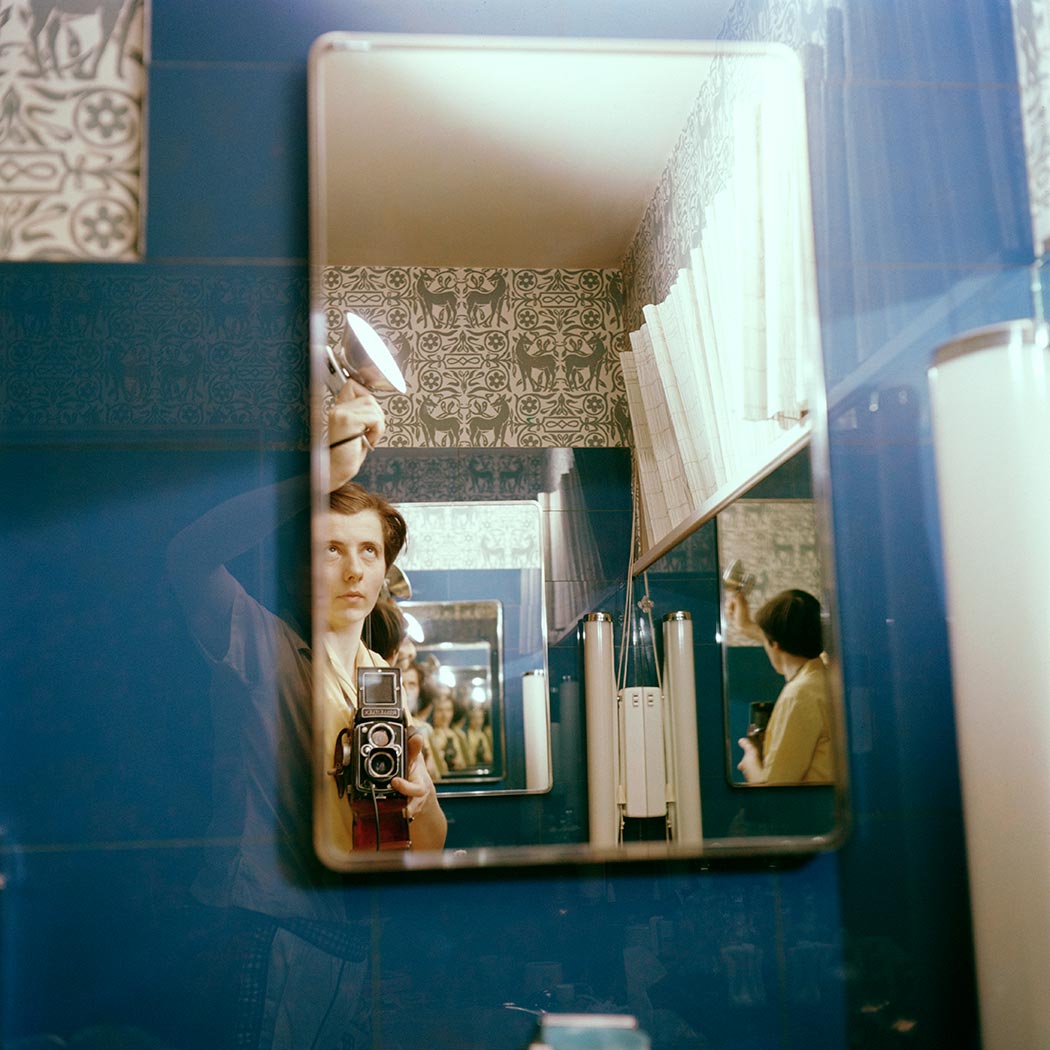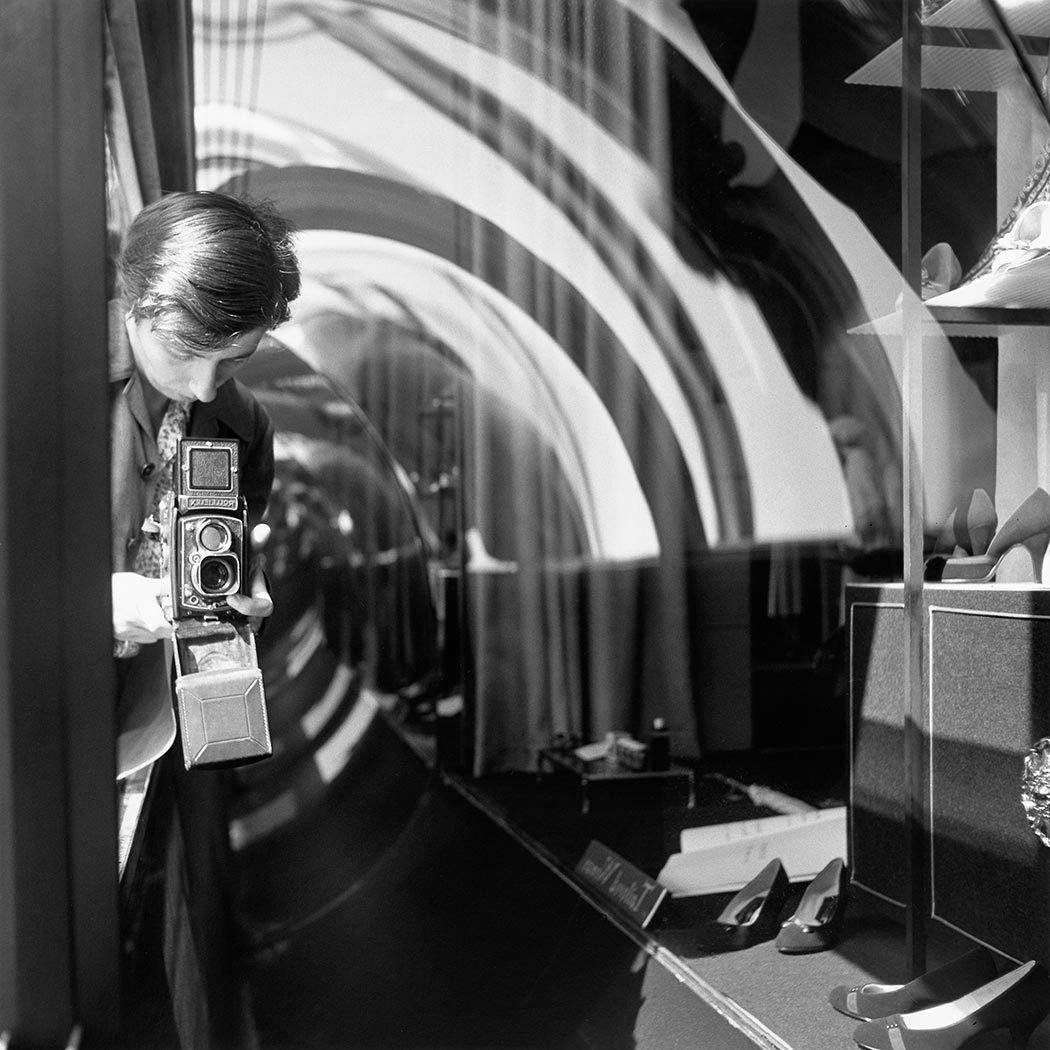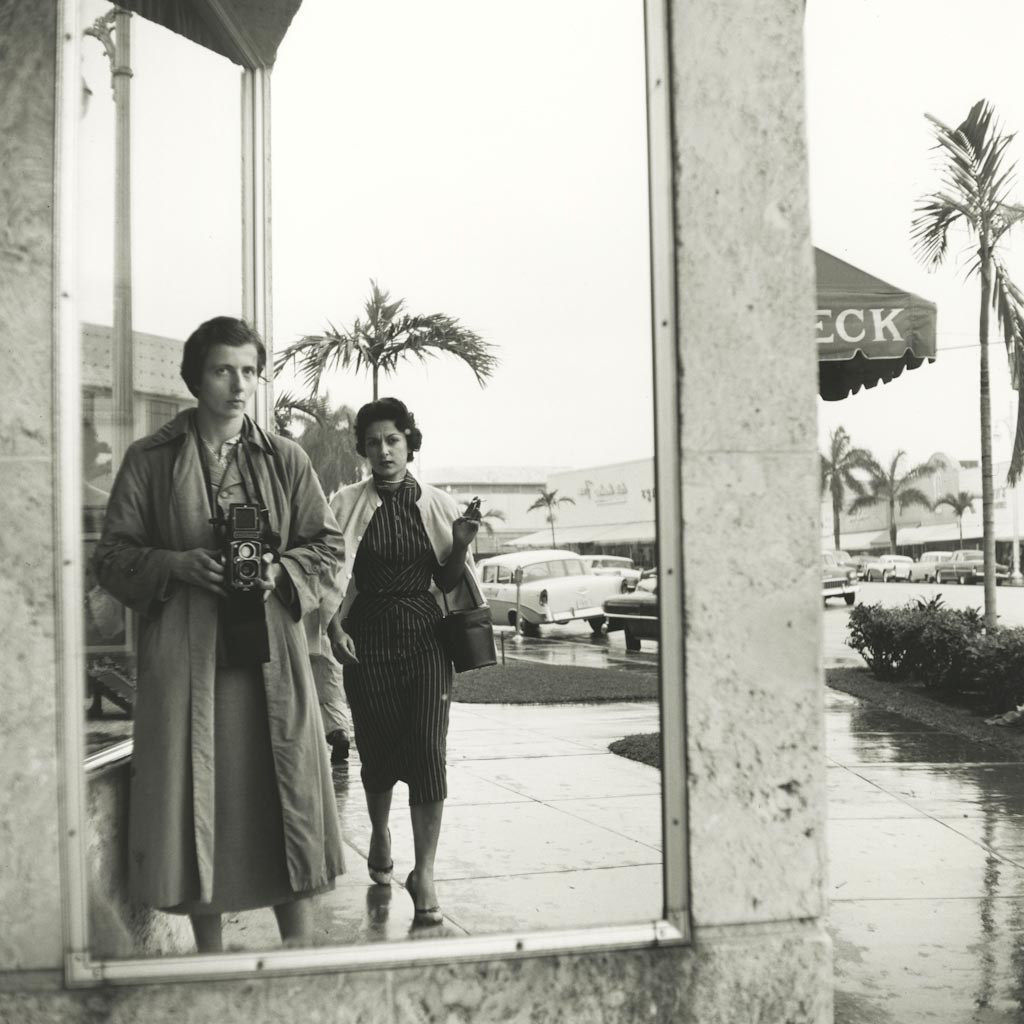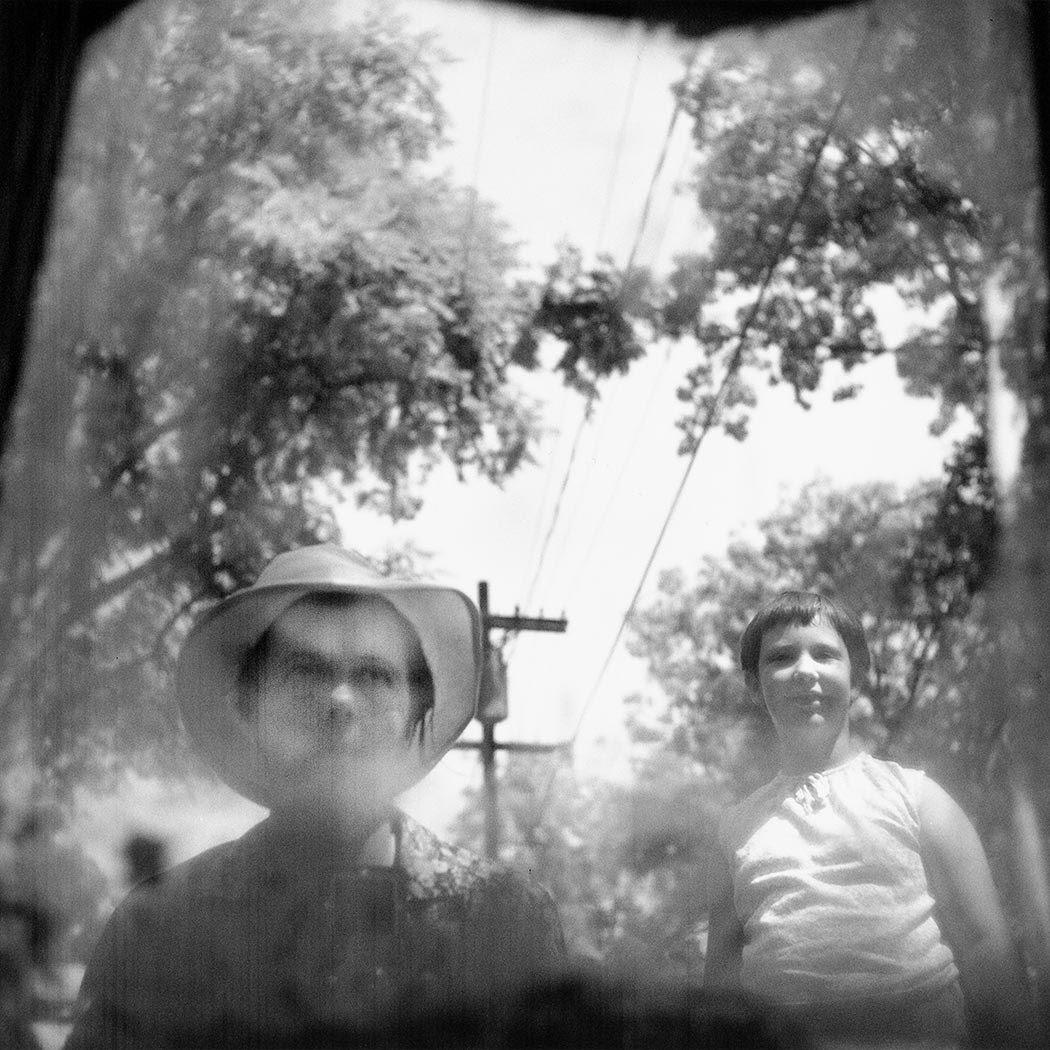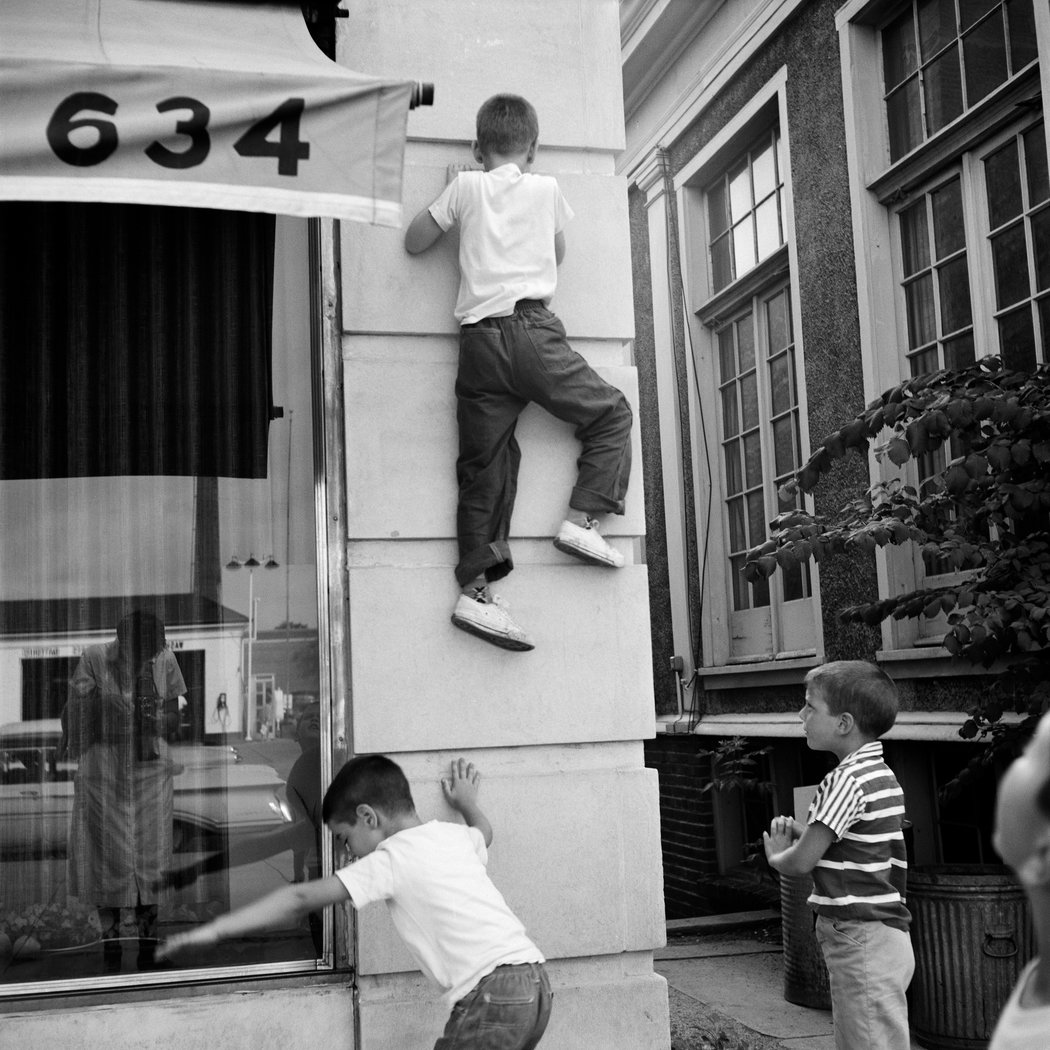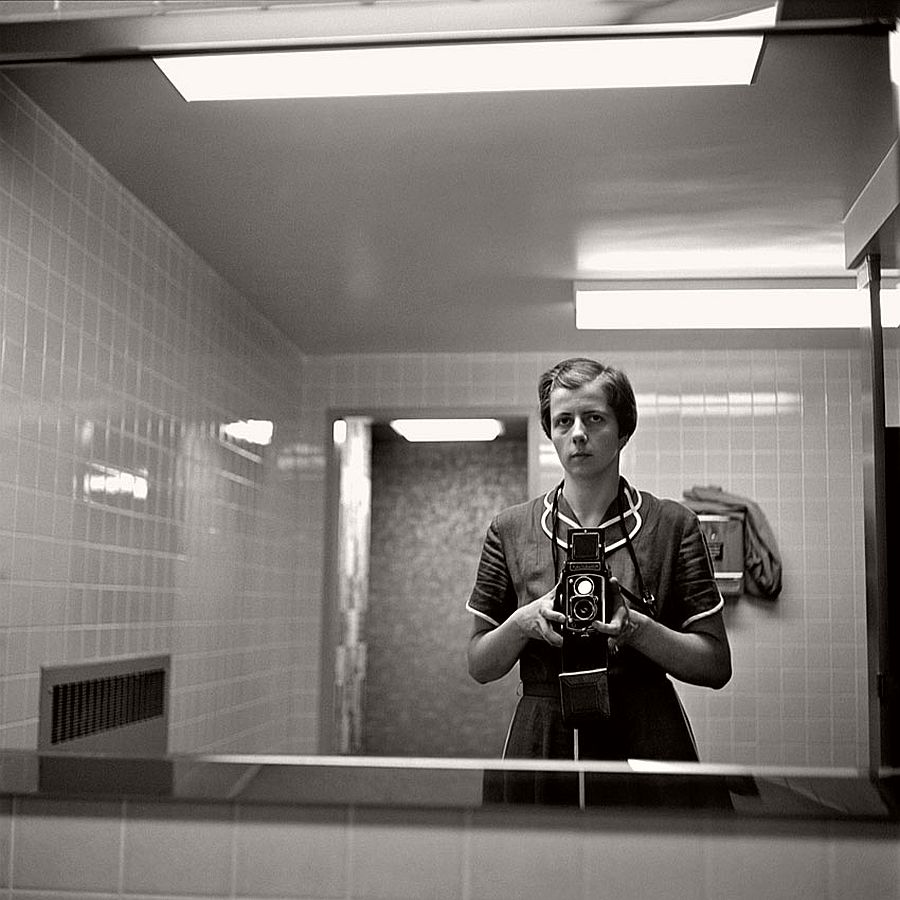 Vivian Maier – Self-Portraits published by Powerhouse books