"When I am eighty you will see real progress. At ninety I shall have cut my way deeply into the mystery of life itself. At one hundred, I shall be a marvellous artist"
– Katsushika Hokusai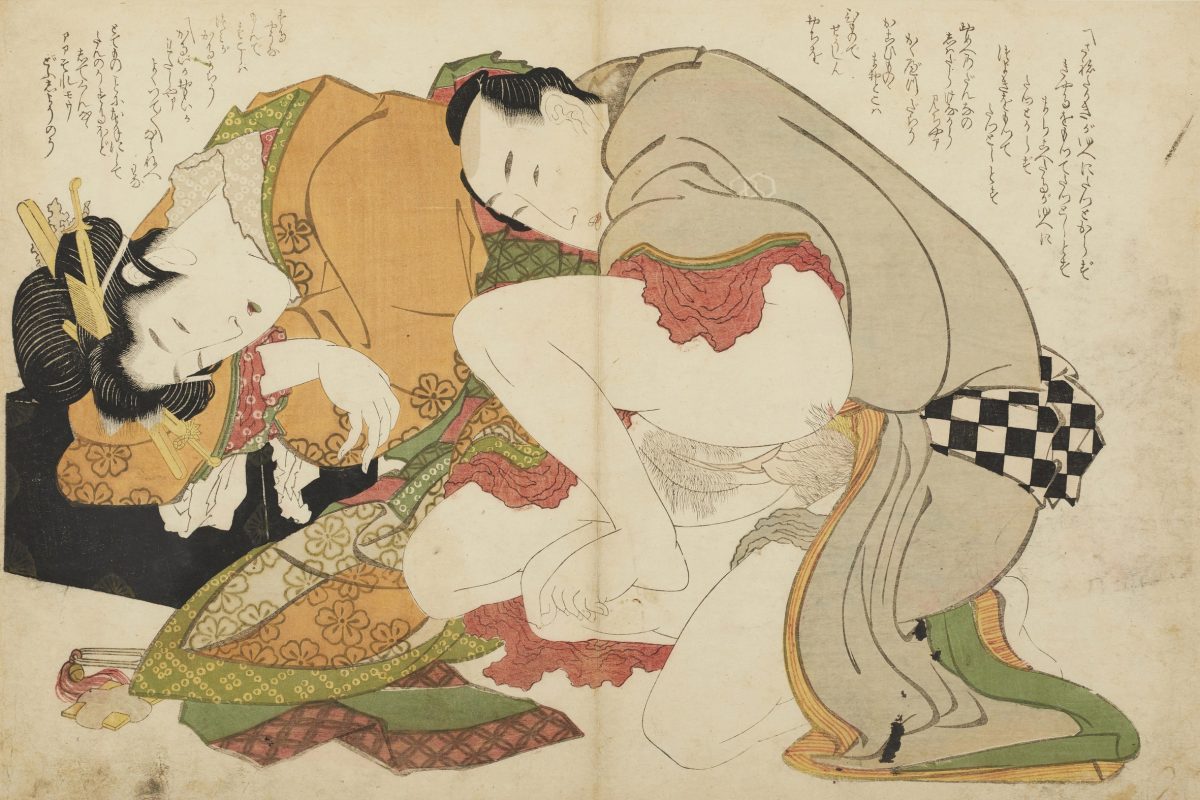 Vincent van Gogh once wrote to his brother Theo of Hokusai – "He examines a single blade of grass. But this blade of grass leads him to draw every plant, then the seasons, then the grand vistas of the landscape, then the animals, and finally the human figure. Thus he spends his life, and his life is too short for him to achieve everything."
Katsushika Hokusai is mostly known especially outside Japan for his classic print "The Great Wave" or "Wave of Kanagawa" although he was actually responsible for literally thousands of prints and the illustrations for hundreds of books. As the British Museum puts it – "He began drawing at the age of six, and for the next 80-plus years, his brush never stopped moving."
Hokusai wrote in 1834 –
From around the age of six, I had the habit of sketching from life. I became an artist, and from fifty on began producing works that won some reputation, but nothing I did before the age of seventy was worthy of attention. At seventy-three, I began to grasp the structures of birds and beasts, insects and fish, and of the way plants grow. If I go on trying, I will surely understand them still better by the time I am eighty-six, so that by ninety I will have penetrated to their essential nature. At one hundred, I may well have a positively divine understanding of them, while at one hundred and thirty, forty, or more I will have reached the stage where every dot and every stroke I paint will be alive. May Heaven, that grants long life, give me the chance to prove that this is no lie.
Hokusai was born on the 23rd day of 9th month of the 10th year of the Hōreki period (October or November 1760) to an artisan family, in the Katsushika district of Edo – now Tokyo. Almost 100 years later when Japan started opening its ports to foreign traders artists such as Hokusai started to become known in the West. Artists felt inspired by this strange use of perspective and colour. Also the wonderful illustrations of private (some such as these shown here, very private) and every day domestic scenes.
At the 1867 Universal Exposition in Paris Japanese prints were shown to great acclaim. Within five years the term 'Japonisme' had been coined by prestigious art critic Philippe Burty. Even he would have been surprised how the term took off as well as the love for Japanese art.
All 12 Katsushika Hokusai artworks are available as prints in the shop.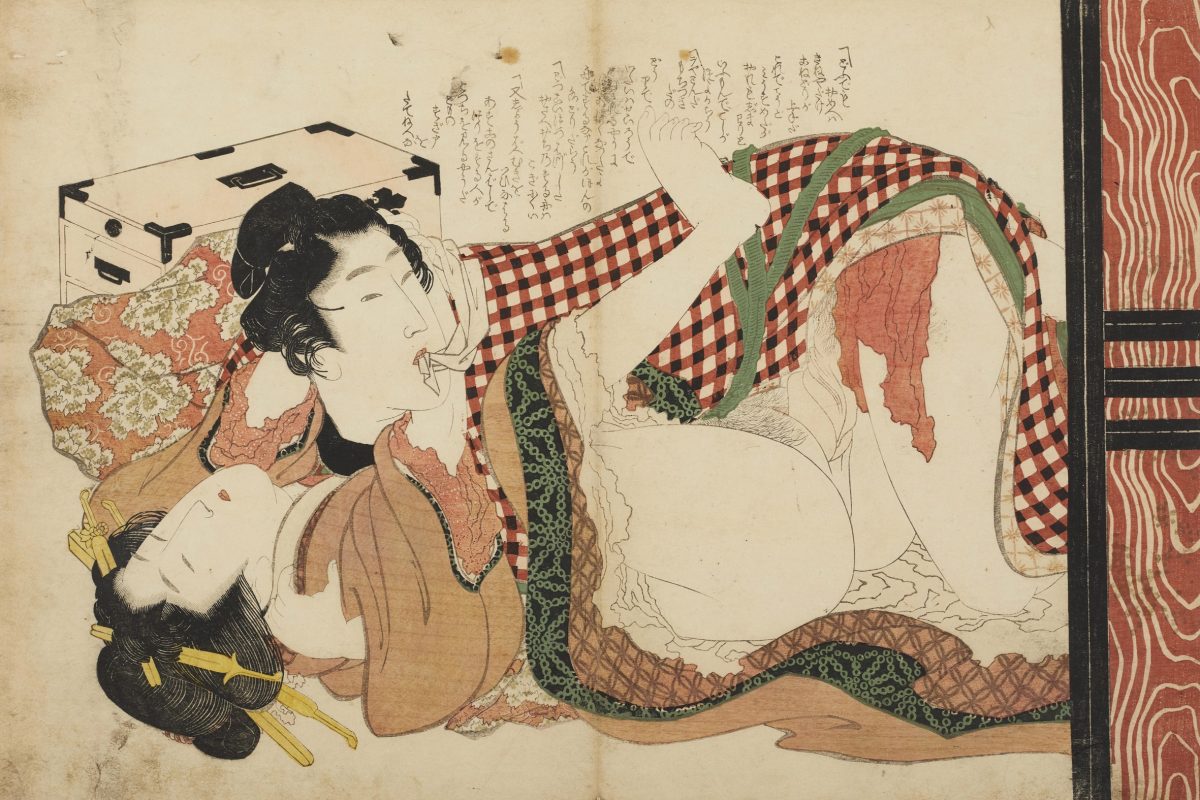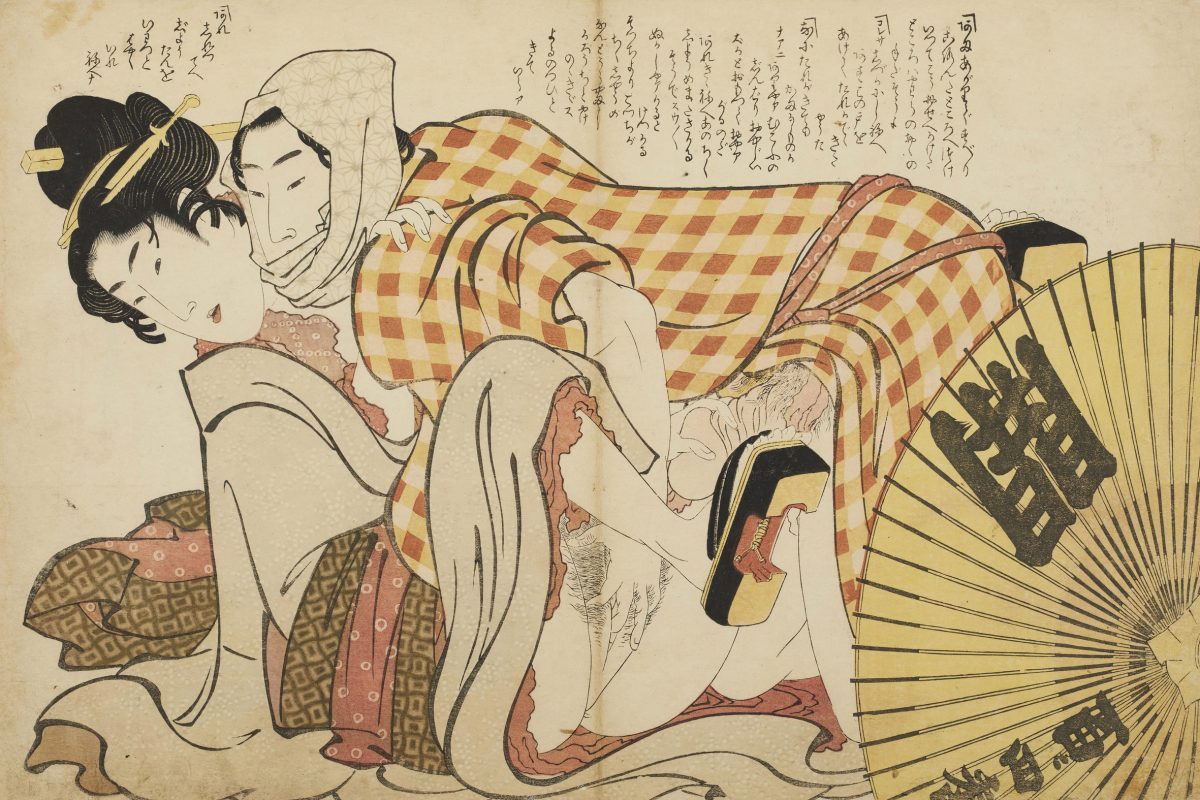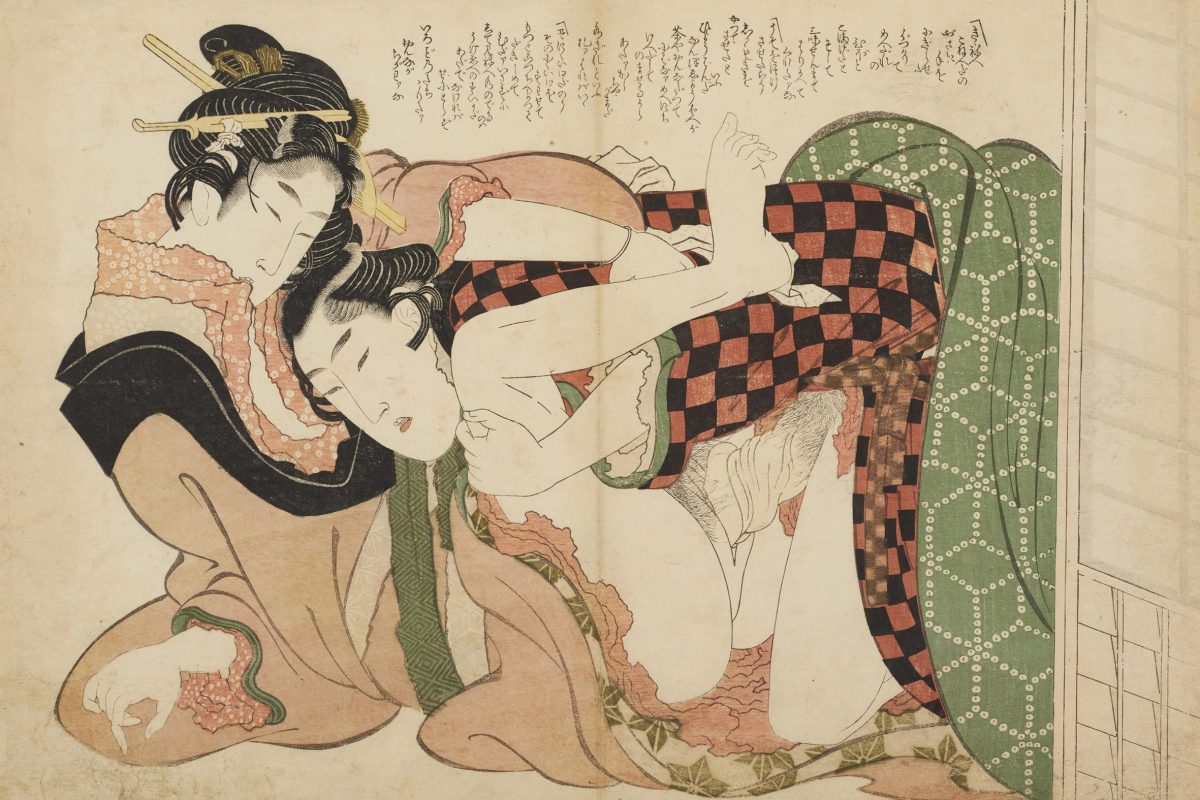 These and more Katsushika Hokusai prints are available in the shop.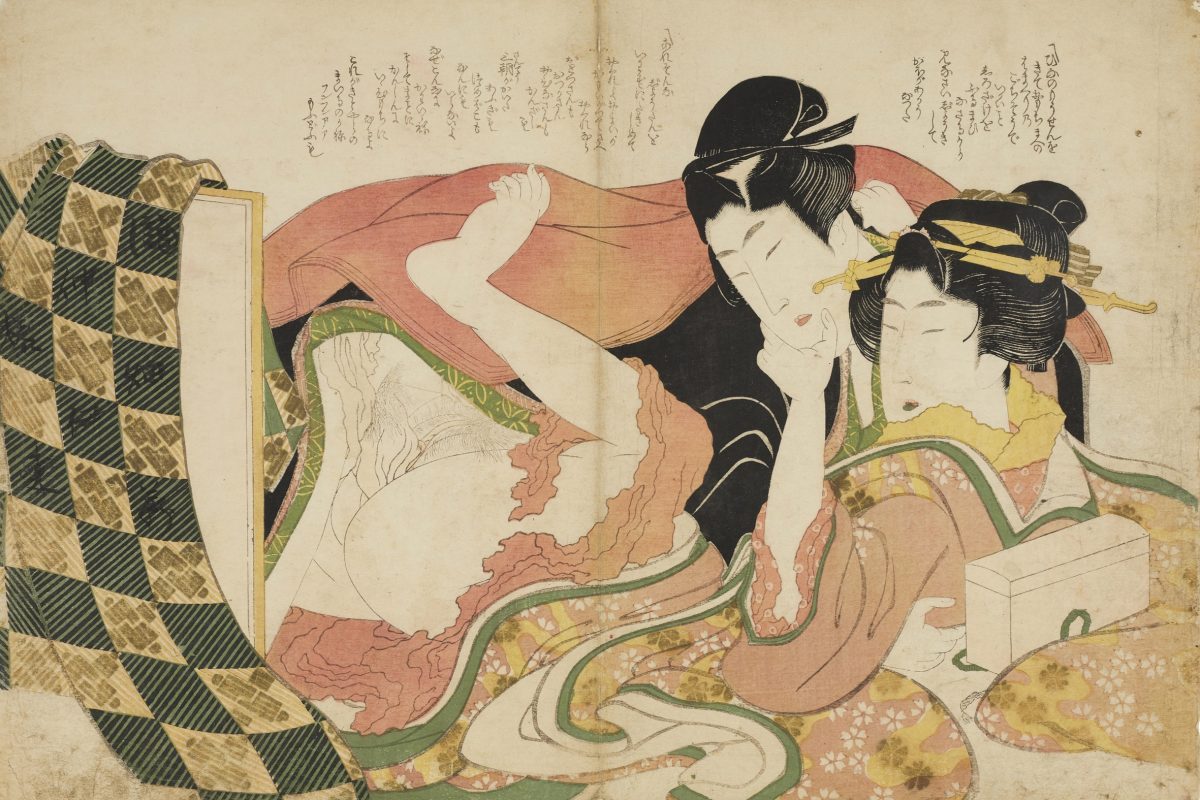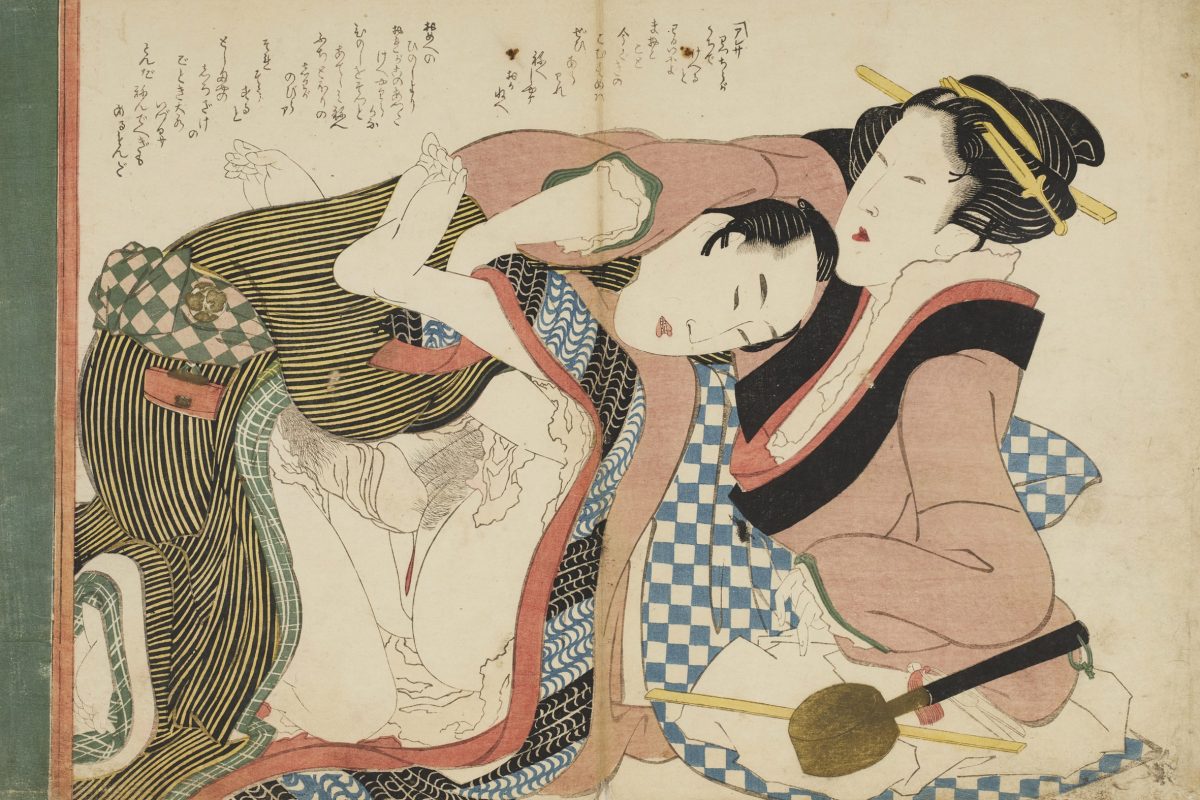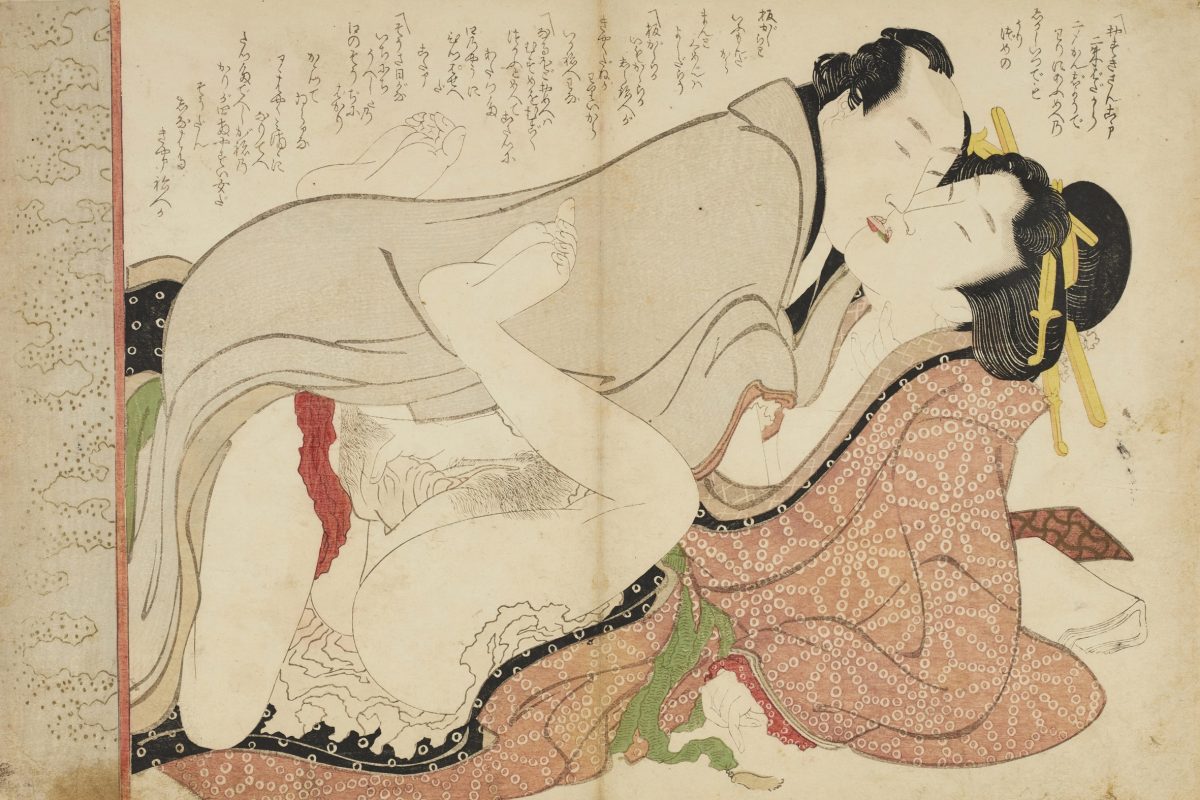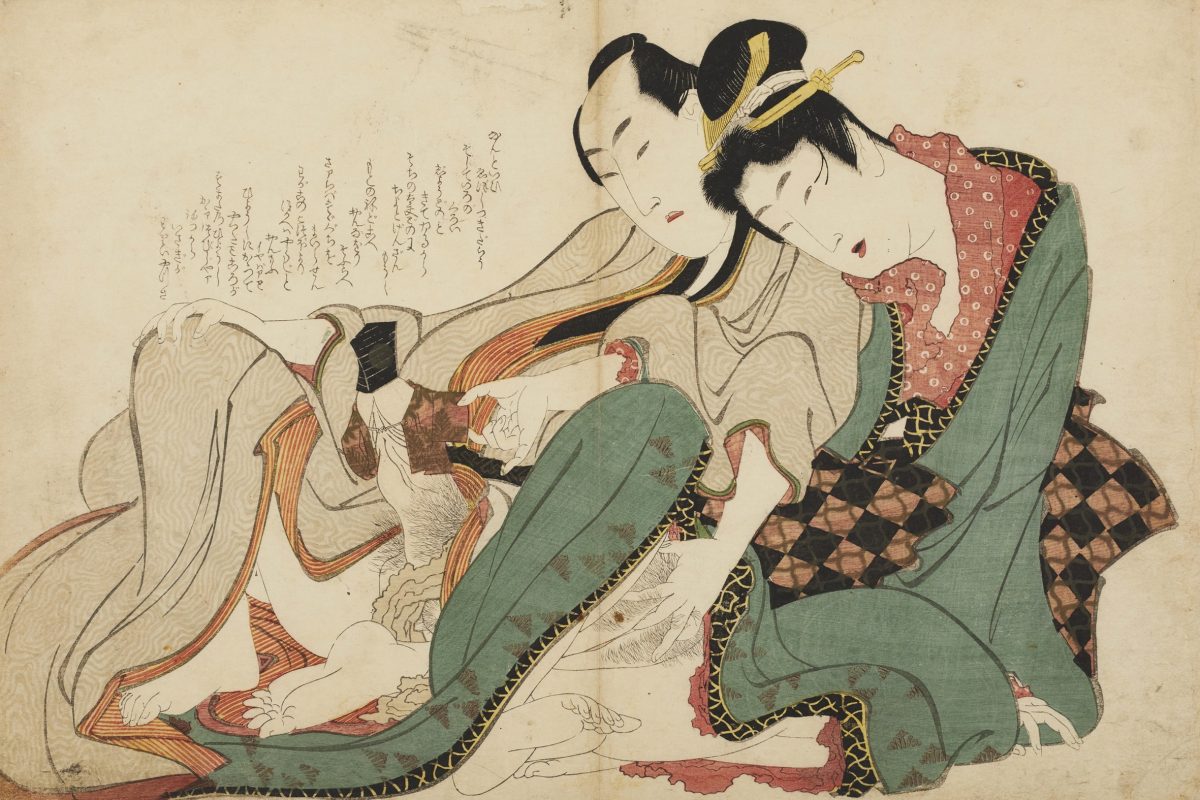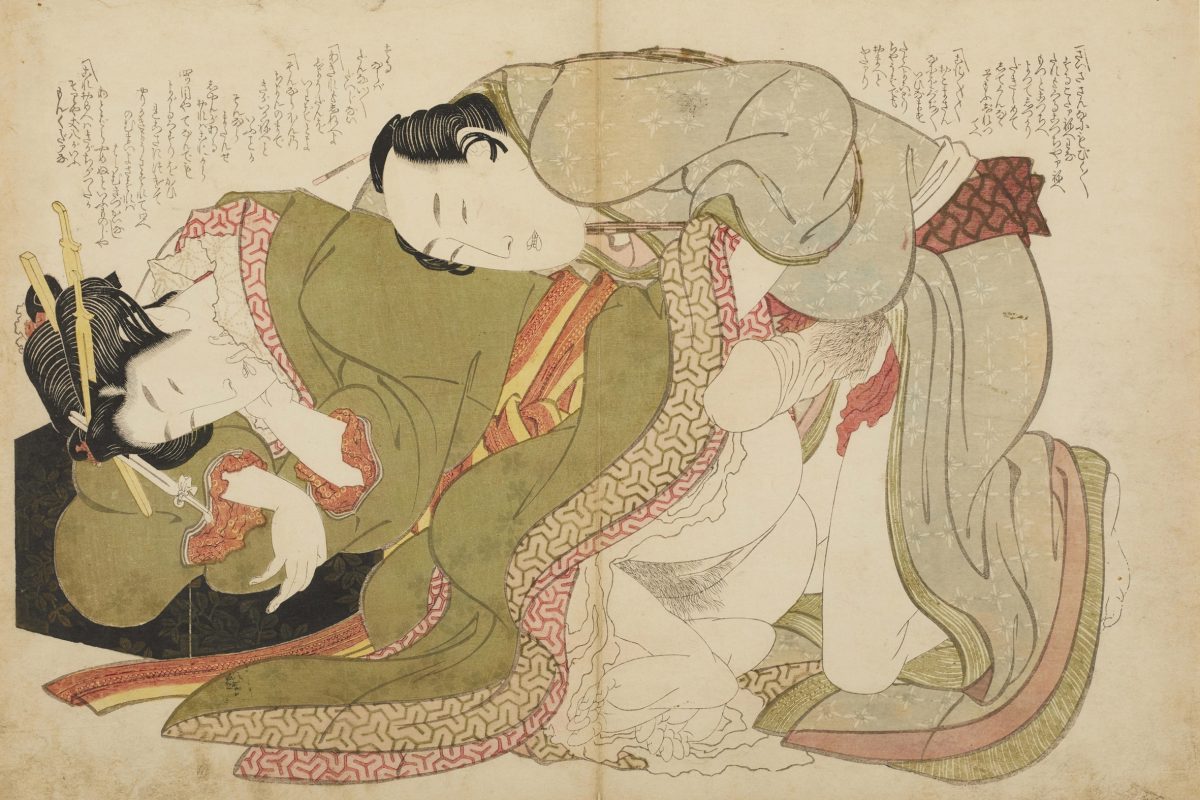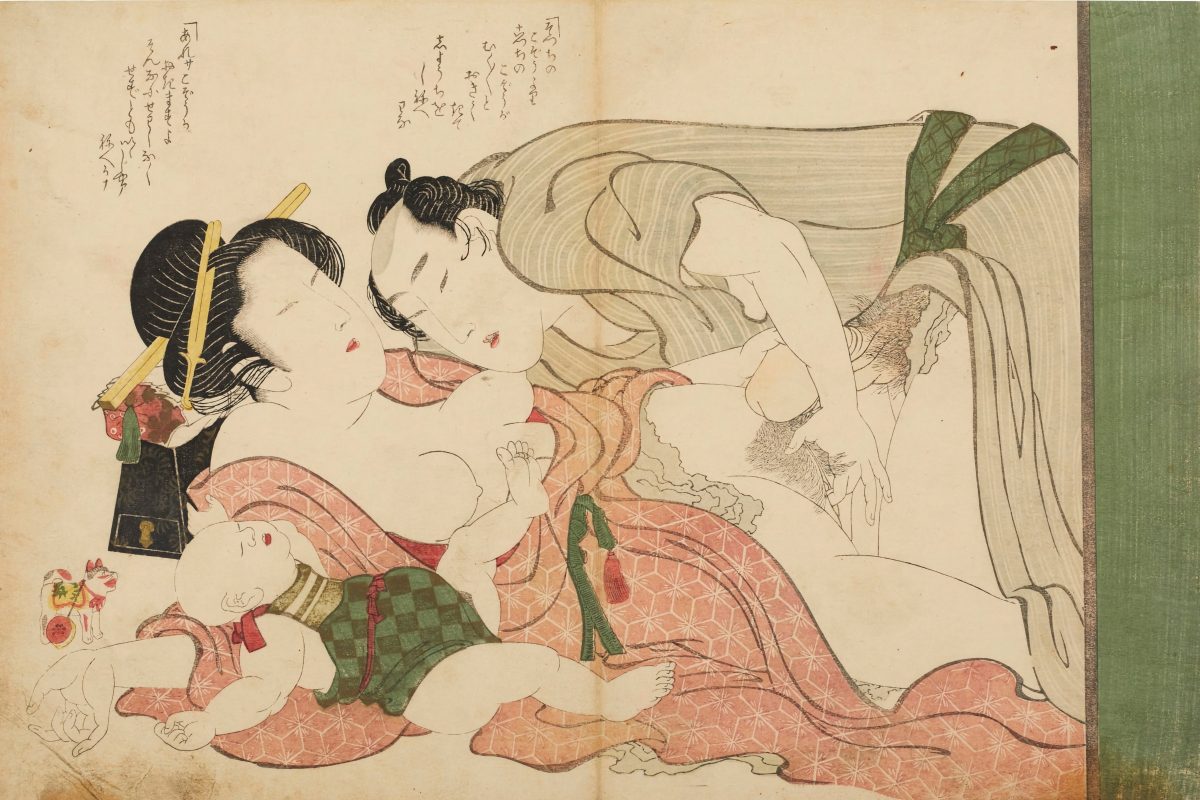 Hokusai Prints: 
Buy Prints of Twelve Erotic Prints from Azuma Nishiki (Brocade of the East) by Katsushika Hokusai in the Shop.