DID you read TV 21, the British children's comic from the 1960s and early 1970s?  It was "A brand new comic of the future for the children of today".  TV Century 21 was a look to the go-ahead future.
Episode 1 launched with no little hype.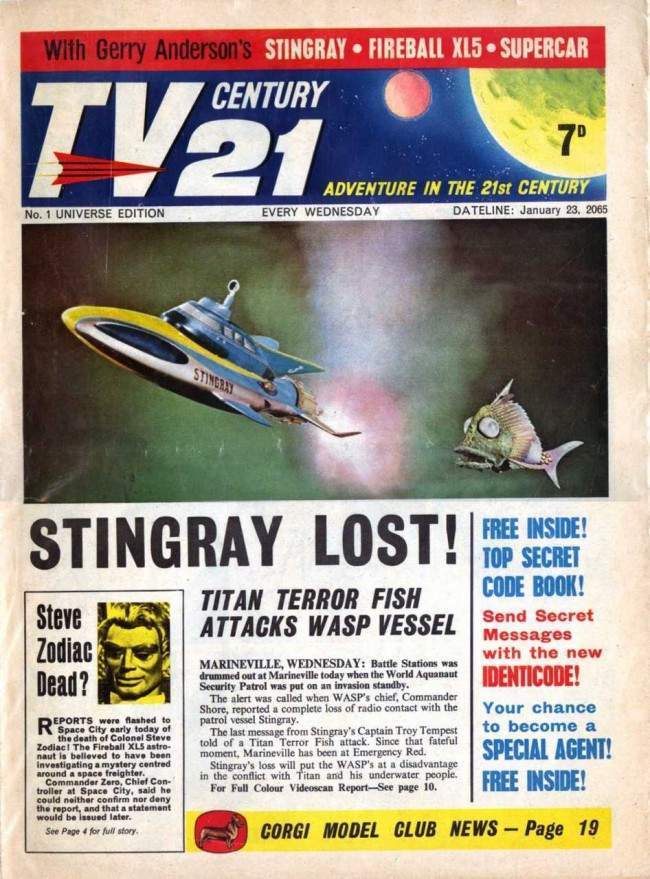 In 1960, City Magazines first published TV Century 21. The title would later be called just TV21.
Every week the taglines at the end of each strip would be written in code, and the Identicode was used to decipher them.
* With City's close association with Gerry Anderson's Century 21 productions TV21 was far more than just a comic that featured tv characters. The editor himself (Alan Fennell) was a scriptwriter onFireball XL5 and Stingray, and Lady Penelope debuted in her own strip in issue one several months before the first episode of Thunderbirdsever appeared on tv. The comic also had access to exclusive photographs of the models and characters, which were ideal for the newspaper-style covers of TV21. All in all, TV21 was very much a part of the Gerry Anderson universe, and the exciting thing was that the comic presented all those tv shows as part of a shared universe.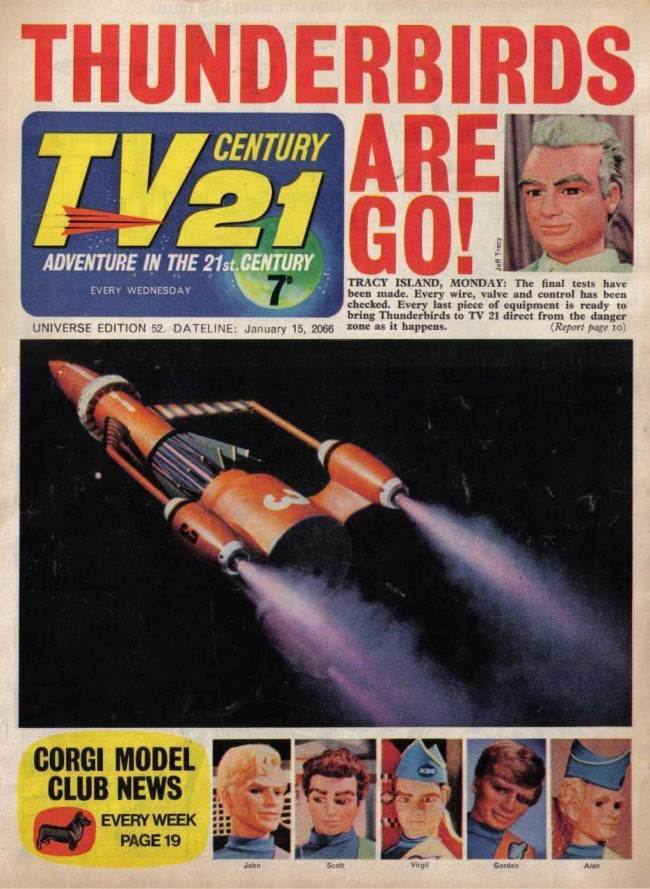 * The much heralded arrival of 'Thunderbirds' in TV 21 came after the first immensely successful year of the comic. In issue 52, Lady Penelope visits Tracy Island to see the home of International Rescue, and agrees to be their British agent. On the following week, Lady Penelope was given her own comic in a spin off from TV 21 aimed at girl television fans. The emphasis here was a little different, with the first class Lady Penelope strips being accompanied by features on pop stars and fashion. This comic is also very popular with collectors, with many photographs from the television series.
It wasn't all Anderson TV shows. Whatever did happen to this crew?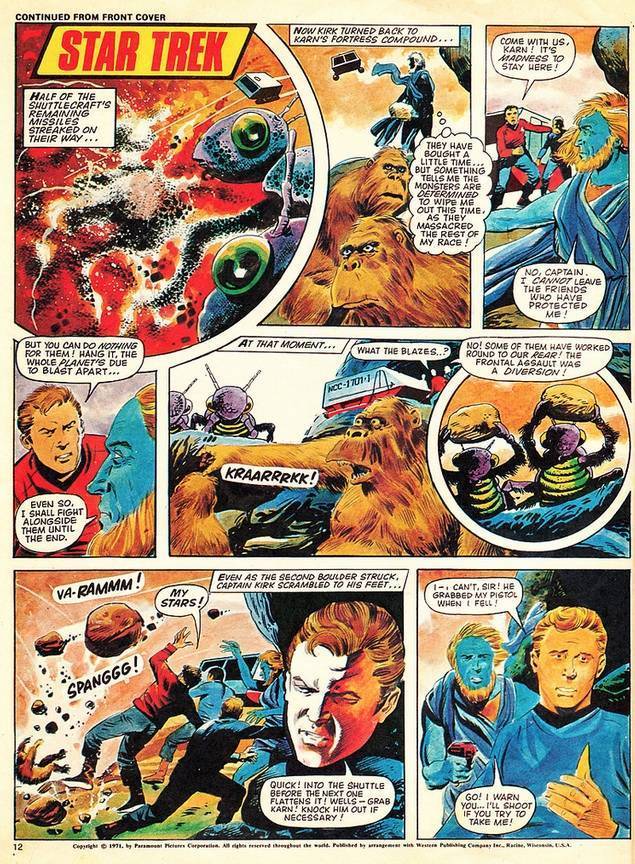 And Ed "Stewpot" Stewart: