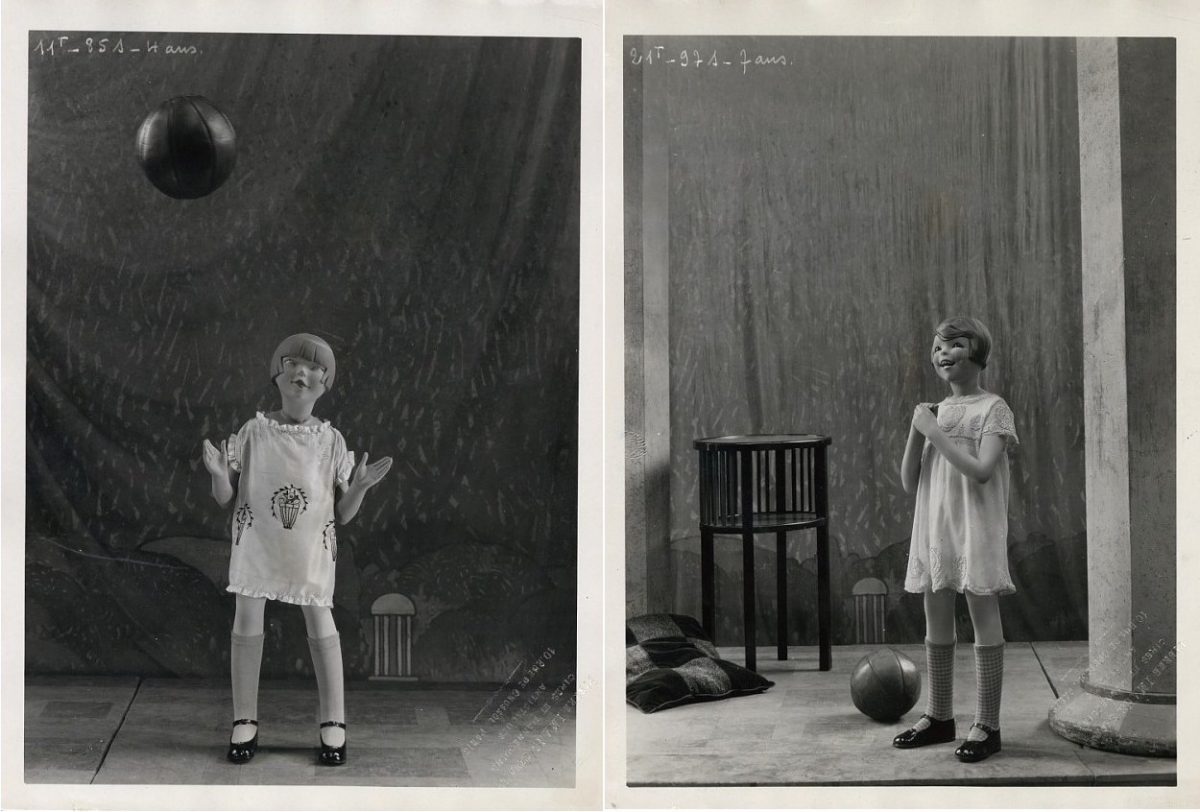 Before she achieved notability with her searing photographs of Europe's children uprooted and dispossessed by the brutality of World War 2, American photographer Therese Bonney (1894-1978) recorded life in her adopted home of Paris, France.
Therese Bonney settled in Paris in 1919 to pursue photography and promote cultural exchange between France and the United States. One effort, the Chain d'Amite, encouraged French families to open their homes to American G.I.s; another, Project Patriotism, inspired airmen who were shot down in France to help the families that had rescued them. Her papers at Berkeley  tyrosemiophilia — the hobby of collecting cheese labels –
This involved some PR, manifest in Bonney's pictures of Paris shops and fashion, especially her work for Siégel, and Pierre Imans (previously), specialists in realistic mannequins.
Some of the designs below were created Lucie Holt Le Son (1899- , a member of The French Union of Modern Artists (Union des artistes modernes), a movement made up of decorative artists and architects founded in France on 15 May 1929 and active until 1959. Its stated purpose was to embrace the new and "break the habit of the eyes". These mannequins were at the avant-garde.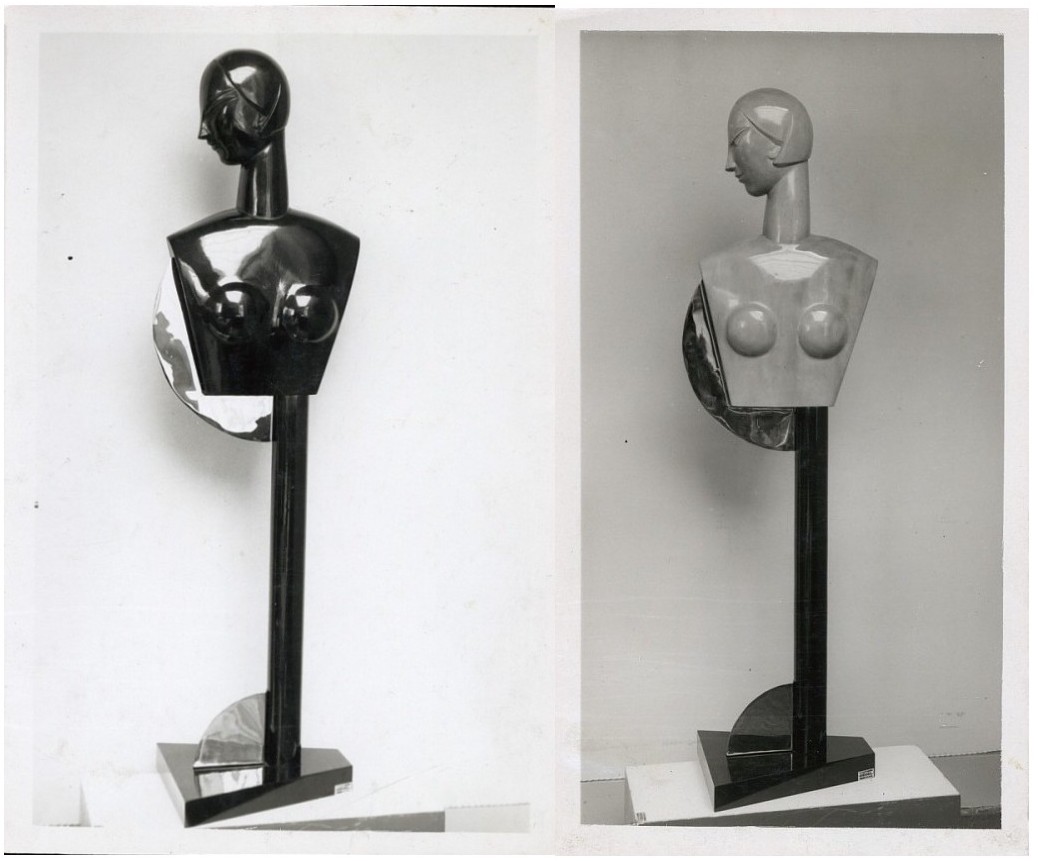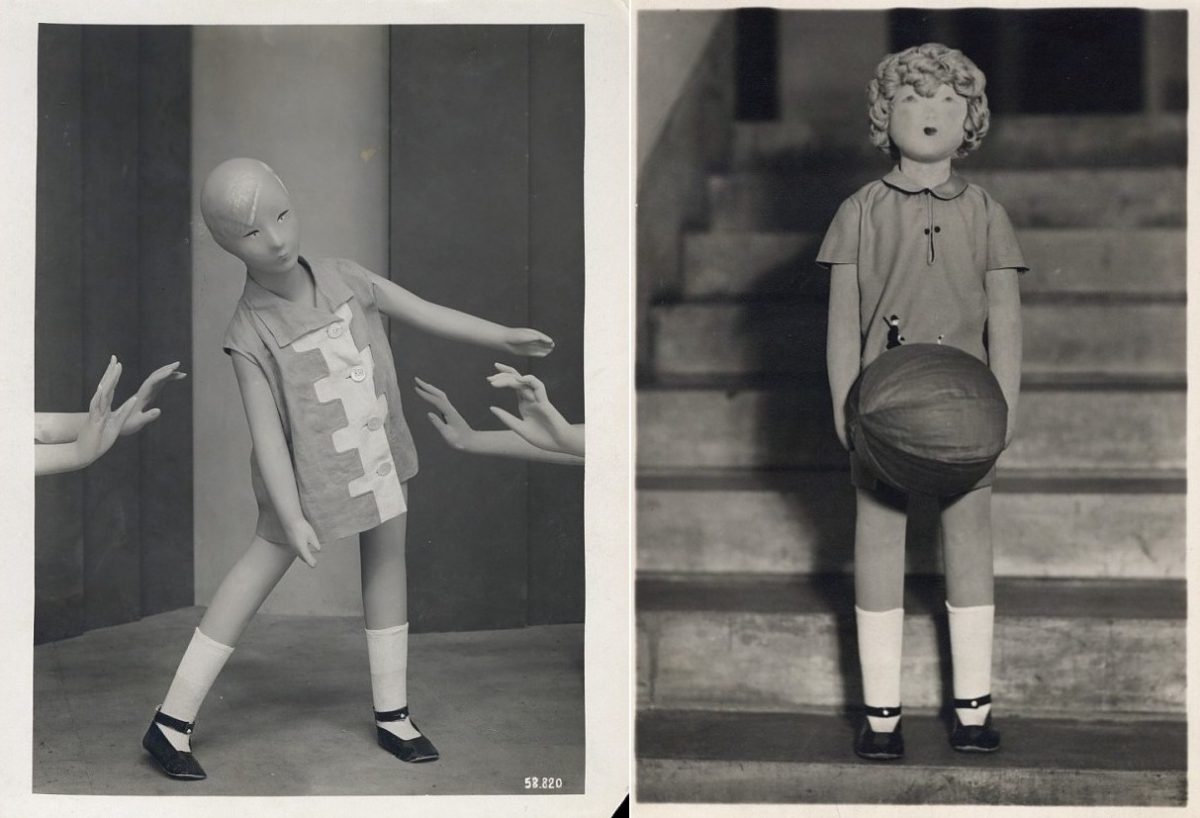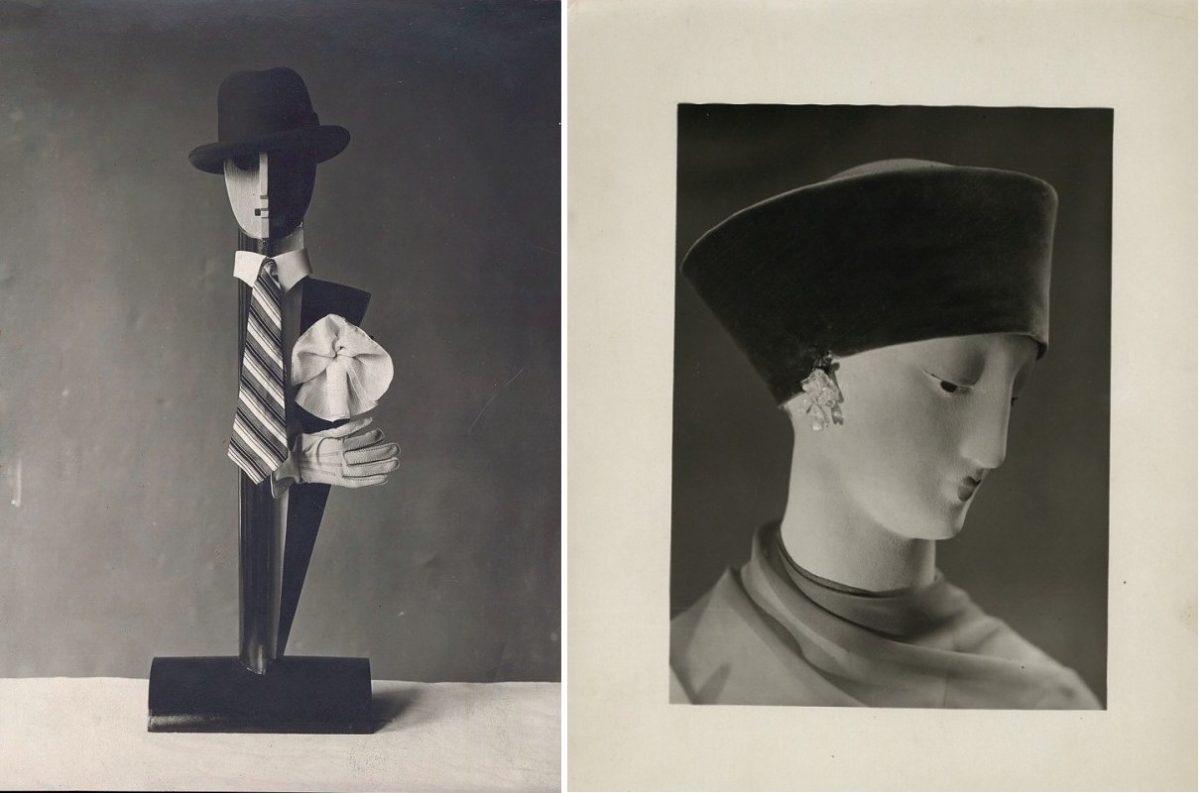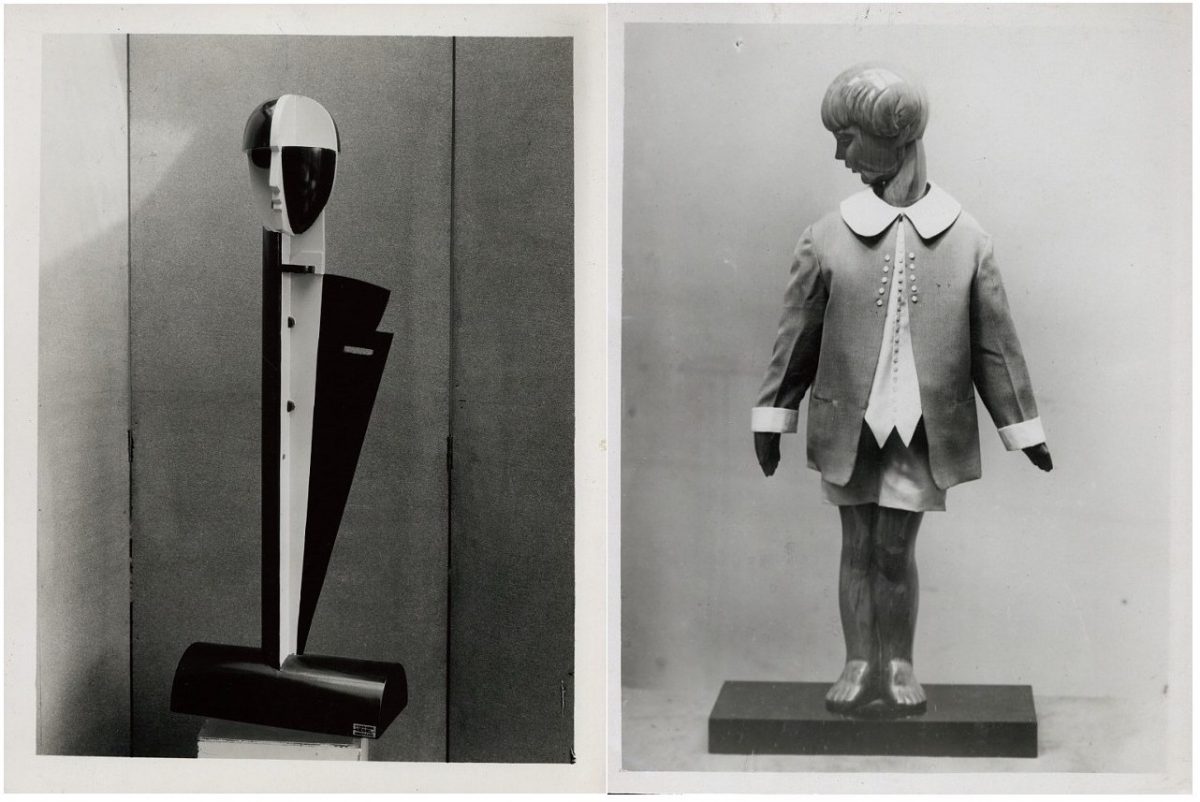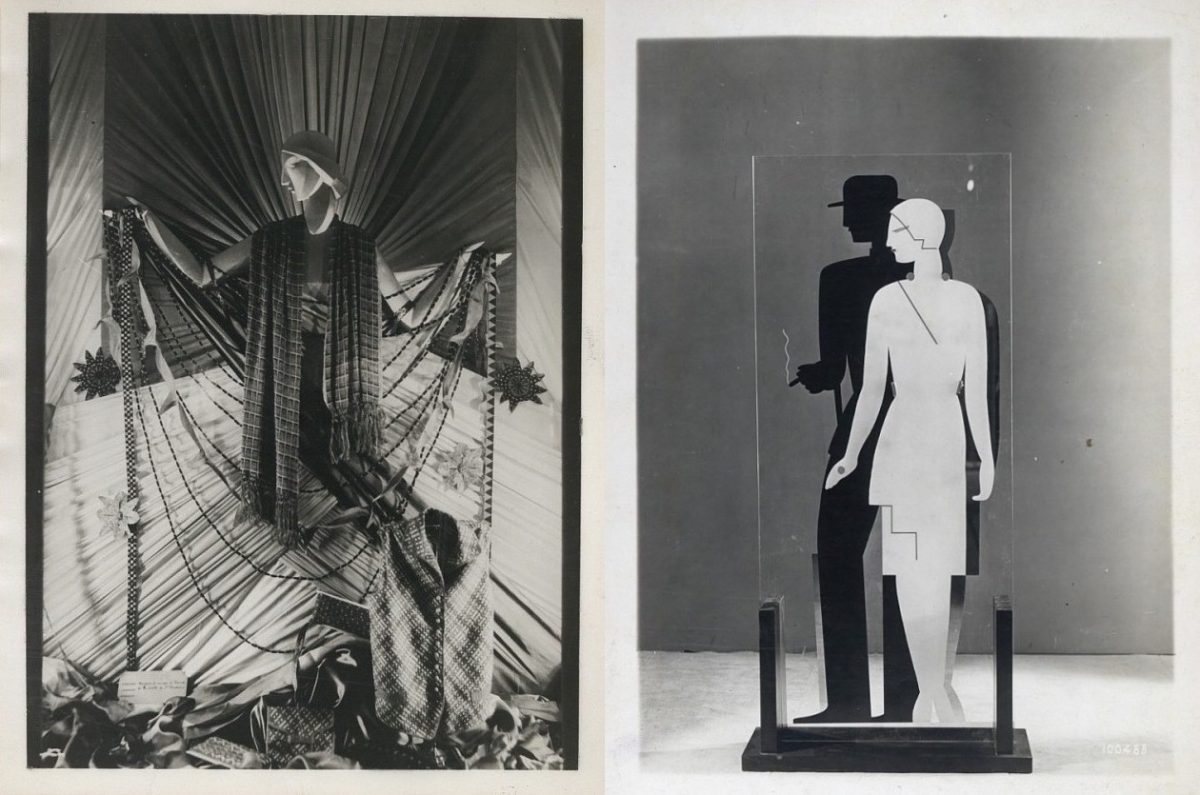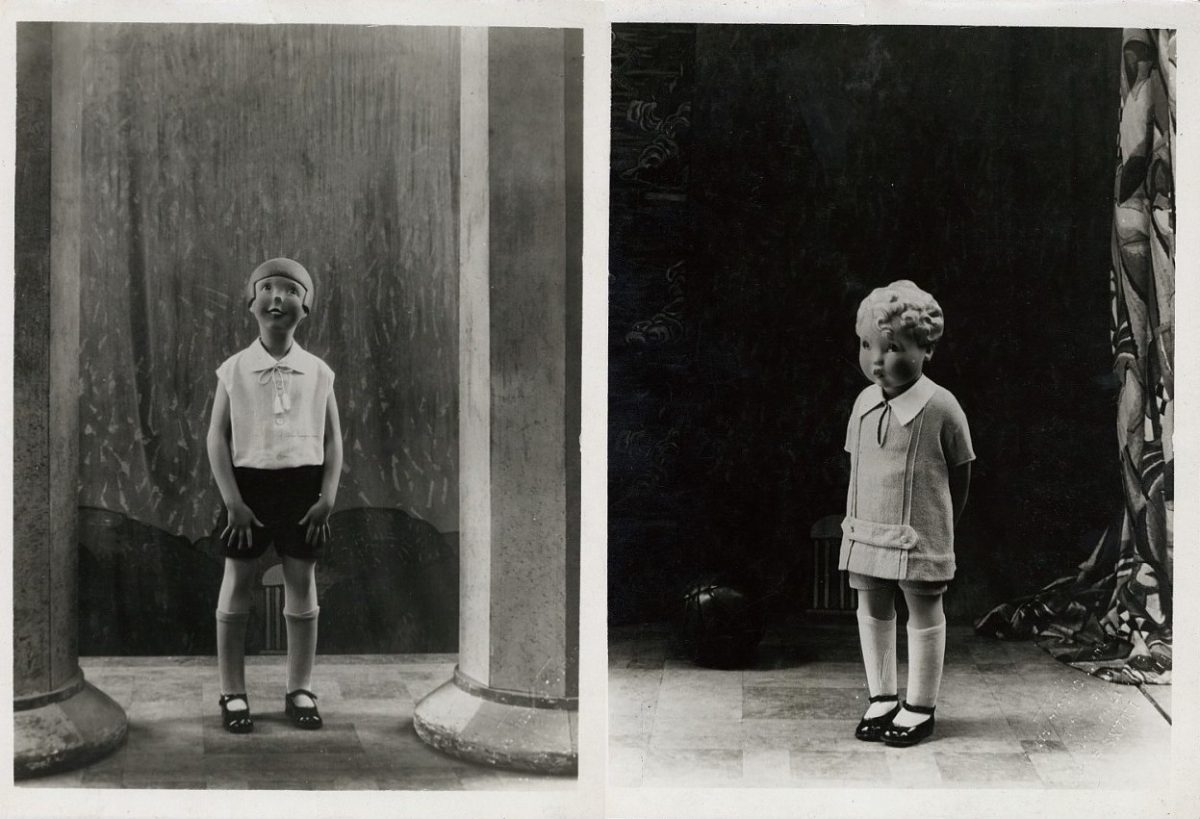 All photos by Bonney, Therese. 1925 – decorated with the Croix de Guerre and the Legion d'Honneur by the French government, and the Order of the White Rose of Finland for her intrepid reporting in World War 2
Therese Bonney photographs, 1925-1937 at The Smithsonian.