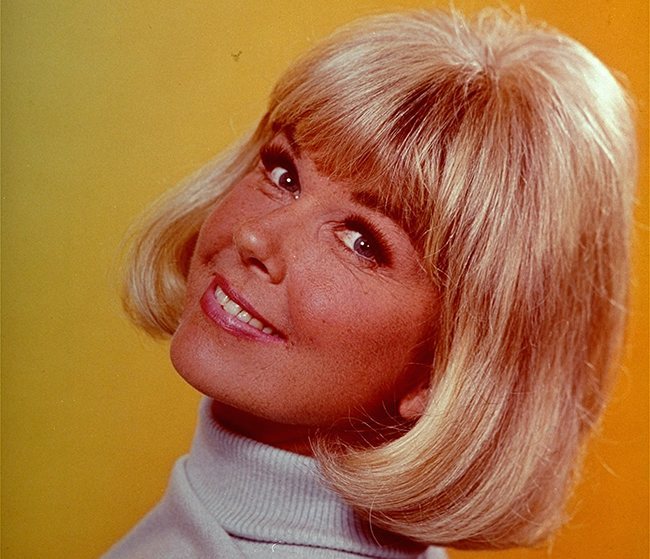 A NEW season, and a new chant.
Yes, Manchester United supporters have hailed the arrival of the Moyesiah with a new song: "So Come on David Moyes, Play Like Fergie's Boys. We'll go wild, wild, wild!"
And where did they get the tune? From Seventies chart giants Slade, and their straight-in-at-number-one-for-the-first-time-since-the-Beatles classic Cum On Feel The Noize…
Strangely, Slade were until now unrepresented on the terraces and stands, despite taking the unusual step of releasing a single called Give Us A Goal…
…which unsurprisingly failed to supplant the well established "All we are saying is give us a goal", based on John Lennon's Give Peace A Chance…
…which effortlessly makes the top twelve tunes from the Golden Age of Pop that have served with distinction in the football grounds of Britain, and continue to be sung to this day…
Que Sera, Sera (Whatever Will Be, Will Be)
Doris Day's 1956 recording appeared in Alfred Hitchcock's film The Man Who Knew Too Much. Better known today as We're going to Wem-ber-leee.
We Love You Conrad
The 1963 film Bye Bye Birdie, based on the successful Broadway musical, gave us this rather annoying ditty. Replace 'Conrad' with your team's name for one of the most enduringly popular chants.
The Wild Rover
"And it's [INSERT YOUR TEAM HERE] F.C. They're by far the greatest team the world has ever seen…" And here are The Dubliners, with their own version, from the 1960s…
Daydream Believer
The Monkees' 1967 was adapted as Cheer up Peter Reid and used, with various lyrics, both for and against the simian-visaged scouser – and subsequently other unfortunate managers.
Son Of My Father
The peculiar lyrics of Chicory Tip's monster hit can possibly be explained by the fact that they are translated from the German original. Just as well, then, that the tune is usually accompanied by the simple repetition of any player's name that has the requisite syllables.
Hello, Hello, I'm Back Again
"Hello, hello [INSERT YOUR TEAM HERE] aggro!" To 21st century ears, this old refrain is nearly as politically incorrect as the singer of the original song – none other than Gary Glitter himself. Nowadays more likely to be heard heralding the arrival of newly promoted clubs: "Hello, hello, [INSERT YOUR TEAM HERE] are back."
Sailing
Associated since its inception with Millwall's "No one likes us" signature, it has nonetheless been adopted by pretty much ever team as the delusional "We are [INSERT YOUR TEAM HERE] from [INSERT YOUR TEAM'S GROUND HERE]".
Oops Upside Your Head
The Gap Band's 1979 disco sensation spawned three phenomena: the short-lived 'rowing dance', the longer-lived "Ooh ah! Paul McGrath!" and the eternal 'We are going/staying up!'
Go West
Another from 1979, and even more successful among the football family. The Village People's catchy chorus has been adapted for numerous circumstances, but is most commonly utilised for the basic but effective "You're shit and you know you are".
Sloop John B
This odd track – incongruously situated on the Beach Boys' maudlin classic Pet Sounds – took more than three decades to break into the chanting charts. It has dominated like Bryan Adams ever since, with lyrical topics ranging from goalscoring to Jimmy Savile.