Only a person seeking death would jump from the Eiffel Tower. To jump was certain suicide. Unless you had parachute.
Franz Reichelt, Austrian-born French tailor and inventor of the wearable parachute of his own design, would leap from what was then the world's tallest building and live to tell the tale. Or so he had hoped.
On February 4, 1912, the Parisian Prefecture of Police allowed 'The Flying Tailor' to test his device by leaping from the Eiffel Tower. He would jump from the first platform. The device had only been tested on dummies, but Reichelt felt confident that the conditions and design were right for him to test the parachute.
A large crowd watched from below, including most of the Parisien and British media. Reichelt balanced on the rail high above the upturned faces. He looked down. Was it trepidation or showmanship that made him wait?
Finally, he jumped.
The parachute failed.
Franz Reichelt was dead.
The Prefect of Police, Louis Lépine, was forced to make a statement to the press denying that Reichelt had been authorized to make the jump himself.
The cameras continued to roll as Reichelt was carried to hospital and a man measured the depth of the hole made by the impact of his body.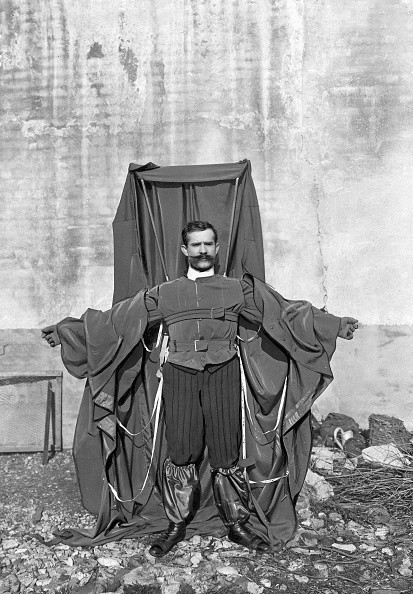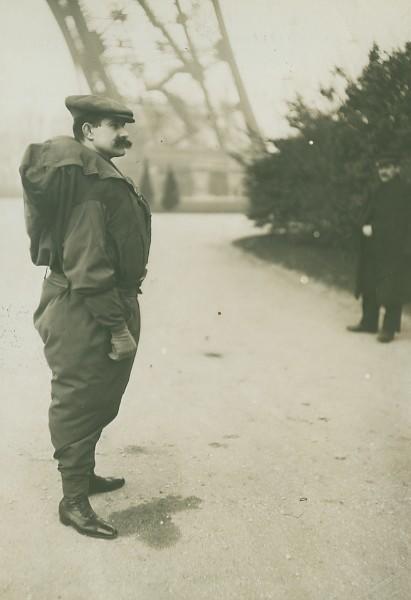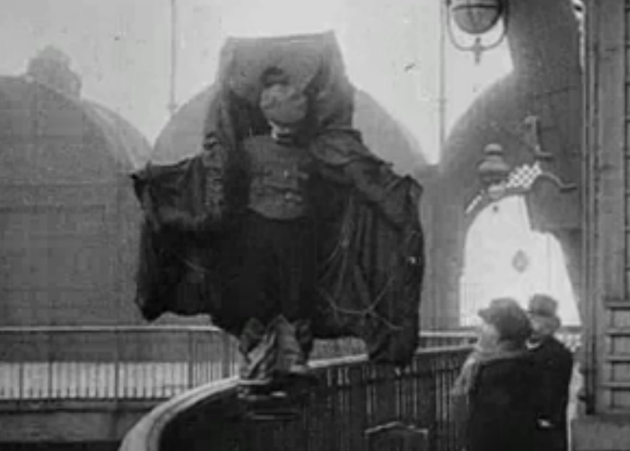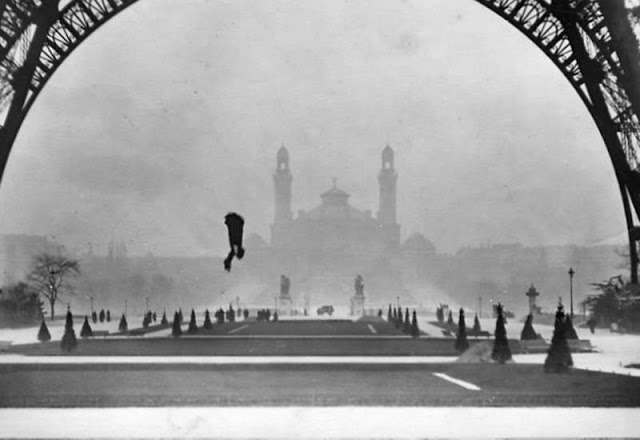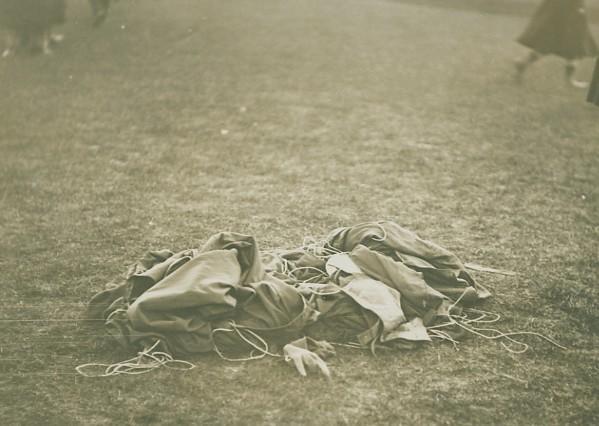 And now for the movie: