Joan Ruppert opened a shoebox full of photographs and travelled back in time. I wanted to know more. Joan takes up the story of her brilliant find.
"In the late 1930s my father, Joe Tortorici, was just out of high school and an avid amateur photographer. Decades after he died at age 43 my mother handed me a shoebox stuffed with his film negatives, shot mostly in and around Chicago's Near West Side."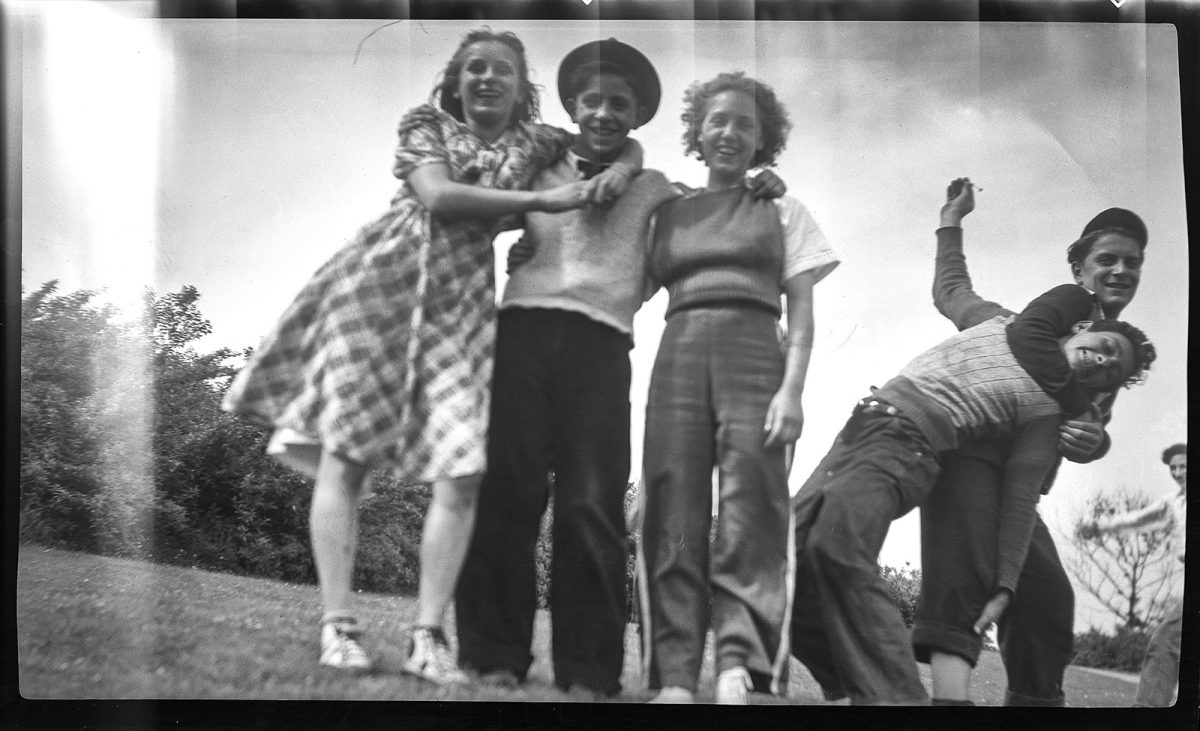 On Joan's site for the Shoebox Negatives she calls one group of photos "Love and Blood". It's perfect. I've taken it for the title of this story. Every photo is laced with camaraderie. The photographer's desire to record lush moment in the eternal sunshine of carefree youth, a safe home and burgeoning romance is plain.
Joan tells me that after being sent to the battlefields of the Second World War, Joe stopped taking photos. Perhaps what he once sought and got from photographs was no longer there?
It reminds me of what Italo Calvino (October 15, 1923–September 19, 1985) wrote in Difficult Loves:
"Photographed reality immediately takes on a nostalgic character, of joy fled on the wings of time, a commemorative quality, even if the picture was taken the day before yesterday. And the life that you live in order to photograph it is already, at the outset, a commemoration of itself."
"Hi, Paul," she writes. "I have some of the info you're seeking while other parts are lost to history. I'll do my a shoebox best."
Joan's Story:
The project began several years ago when I was taking a darkroom class at a local college. I mentioned the class to my mom who said, rather nonchalantly, "Your dad took a lot of pictures." She went into her bedroom closet, took down an old shoebox and handed it to me. The shoebox was packed with medium-format negatives that were certainly the product of a makeshift darkroom: all unevenly hand-cut, many of them bent and curled. I was curious, but naively assumed that because they weren't standard 35mm strips I couldn't do anything with them.
A few years after I took possession of the box it fell victim to a basement flood in my house. Thanks to my rudimentary darkroom training I knew enough to dump them all into a big bucket of water and Photo-Flo before they stuck together for eternity. I looped lengths of string across my basement, hung them up to dry properly and then put them back into a new shoebox.
Fast-forward a few more years. My mom died in 2018 and COVID lockdowns hit in 2020. And somehow that confluence of events sparked my curiosity, perhaps in an effort to re-connect, to explore. But this time I wasn't about to let technical challenges get in the way. After much research I learned how fluid-mounting techniques and a higher-end flatbed scanner could tame negatives that don't fit into standard holders or have other physical flaws.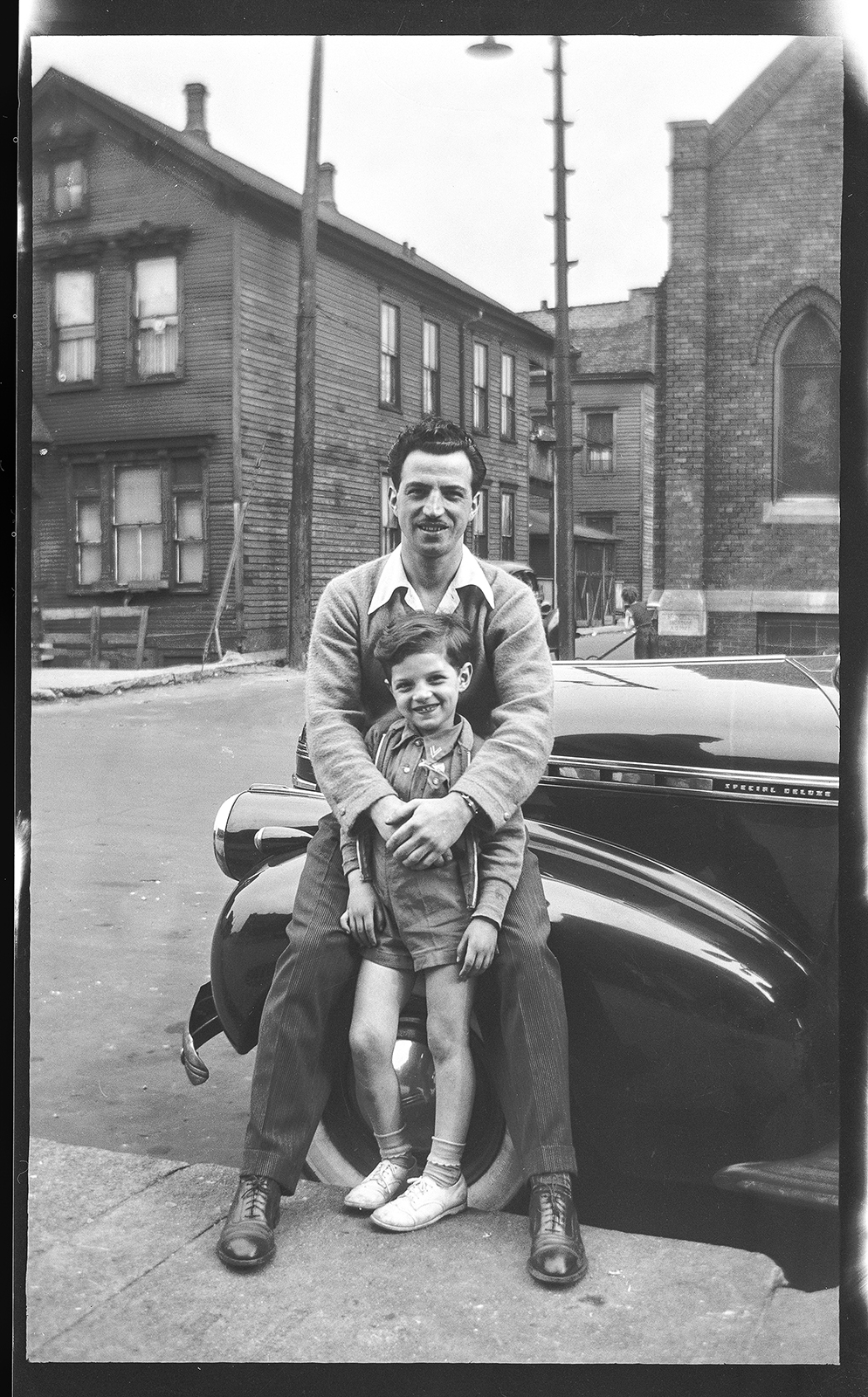 When I first started culling the collection (numbering in the neighborhood of 300 negatives although I've not done an exact count), I was drawn to images showing people I recognized: my parents, uncles, older cousins, close friends of my parents, etc. However, those images were far outnumbered by shots of people I did not recognize. Looking at those collectively, I discovered that many images featured a core group of young men about the same age as my father. Many of the locales were at or near Crane Technical High School on Chicago's Near West Side where my dad graduated in 1938. I named this group of friends "The Posse" and devoted a page on The Shoebox Negatives website to them. It seemed a fitting tribute. Alas, I don't know the names of any of these fellows. But the images were compelling. Without the emotional connection one feels when looking at a photo of a familiar face, I was able to think about the images with a more critical eye and appreciate them as part of a real (if unintentional) documentary of mid-century city life in Chicago. I was hooked.
That area of Chicago in the 1930s and 1940s was considered "working class." Ethnic neighborhoods were very much part of the landscape in Chicago as people gravitated to places where they could get decent jobs and be among neighbors who spoke the same language. My father's family immigrated to Chicago from Sicily, as did my mother's family.
Based on verifiable intel such as the year of my dad's high school graduation, the years of his military service and his marriage to my mom, I was able to narrow down the dates of the photos to about 1938-1945. His military service was as a Radarman Second Class in the U.S. Navy on the USS Terror which saw extensive action during WWII. My father was injured in a kamikaze attack mentioned here. After his military service he returned to Chicago and married my mother in 1947.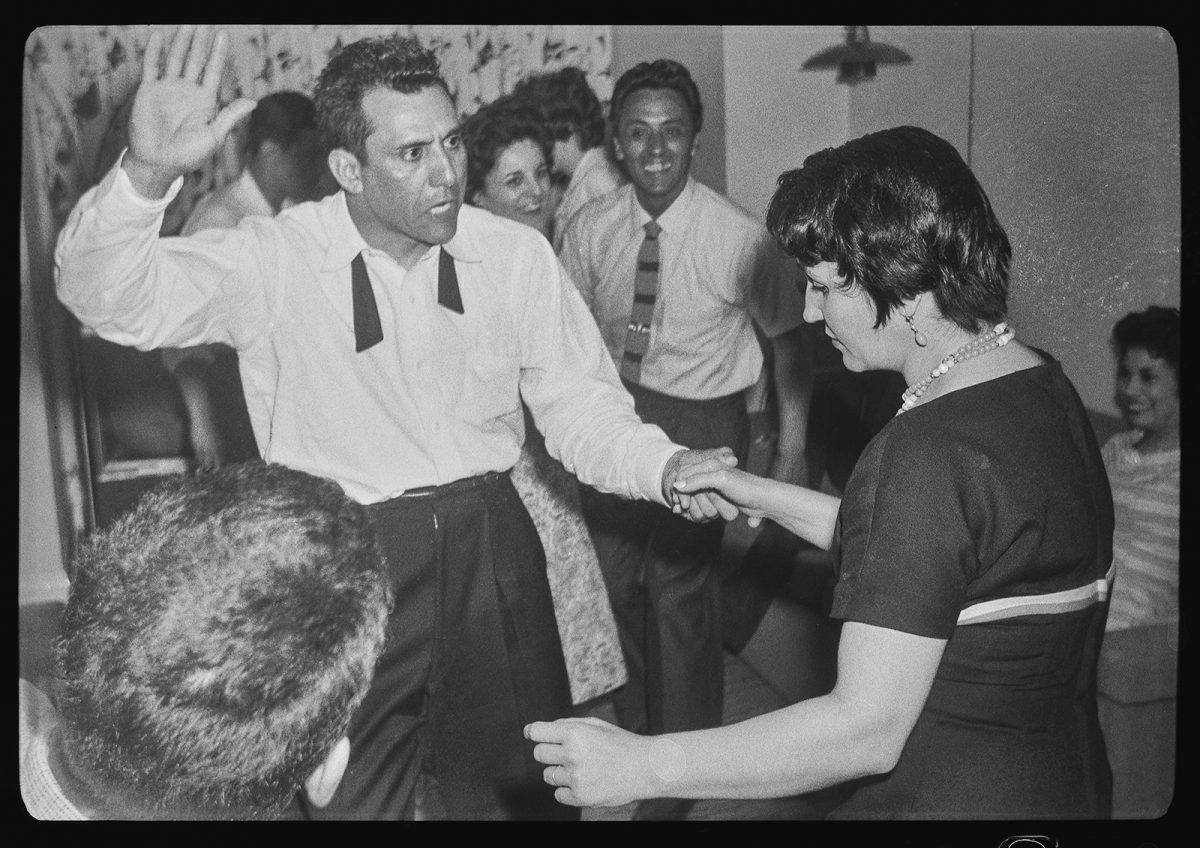 And that's where the photography seemed to stop. Or so I thought. Many months after I had put together the project's website including select images from what I believed to be the complete collection, my sister was cleaning out a storage closet in preparation for a yard sale when she found yet another batch of our dad's negatives in a Harrod's shopping bag. This new collection is much smaller than the first, but what's especially interesting is that all the images were post-wartime: early 1950s to early 1960s. The newly-found images are featured on the website page "Life After Wartime." As for locale, all are in or near Chicago and the small suburb we moved to in 1960. My father died in March, 1964, a month after I turned eight years old. As my mom died about two years ago, I'll never know why or how the pre-war and post-war negatives were separated.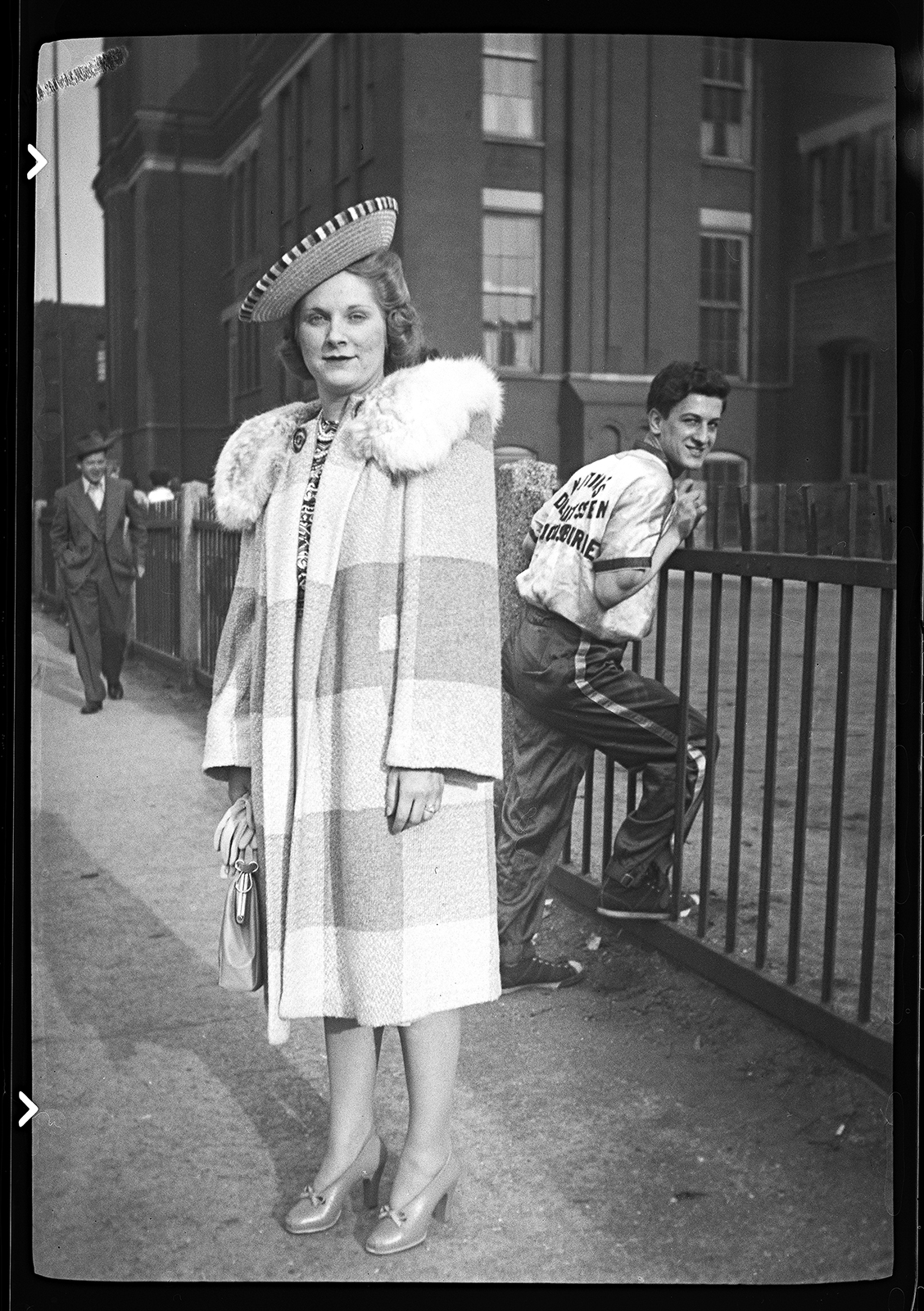 I should back up a bit, though. Before creating the website I posted a few images on Facebook and was astounded by the response. What struck me most was that friends were reacting strongly and positively to images of people they didn't know or have existing connections to. That feedback reinforced my belief that the collection was worth sharing on a wider scale.
Joan has been generous – and kind enough to mention a few words about my own labour of love:
Thanks again for your interest, Paul. I'm so glad to have discovered Flashbak and have linked several stories on my personal Facebook page, as many of my acquaintances love vintage documentary photography as much as I do. My goal is to have the collection seen by as many people as possible. I'm especially happy about your query coming in December as this month marks what would have been my dad's 100th birthday.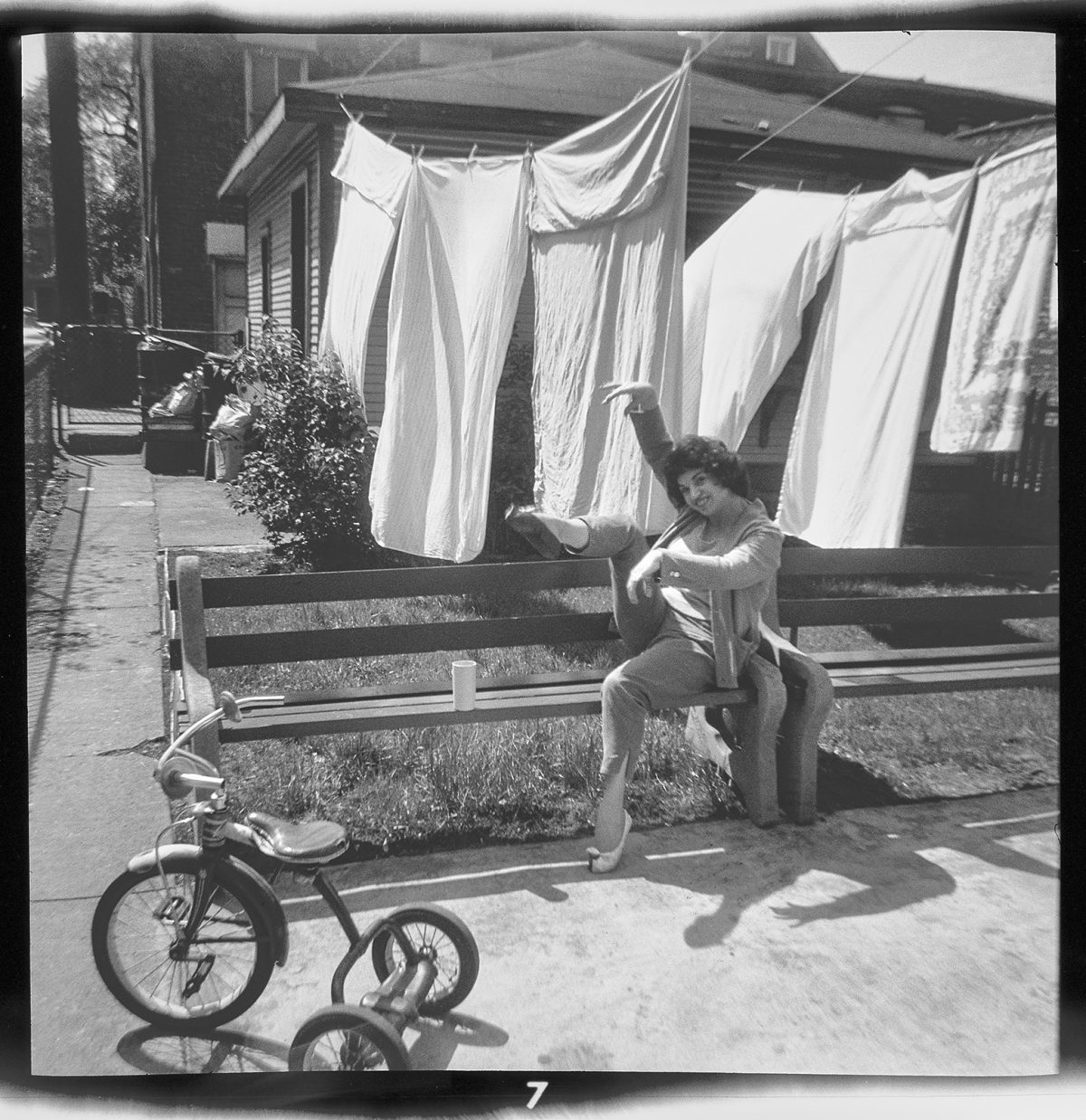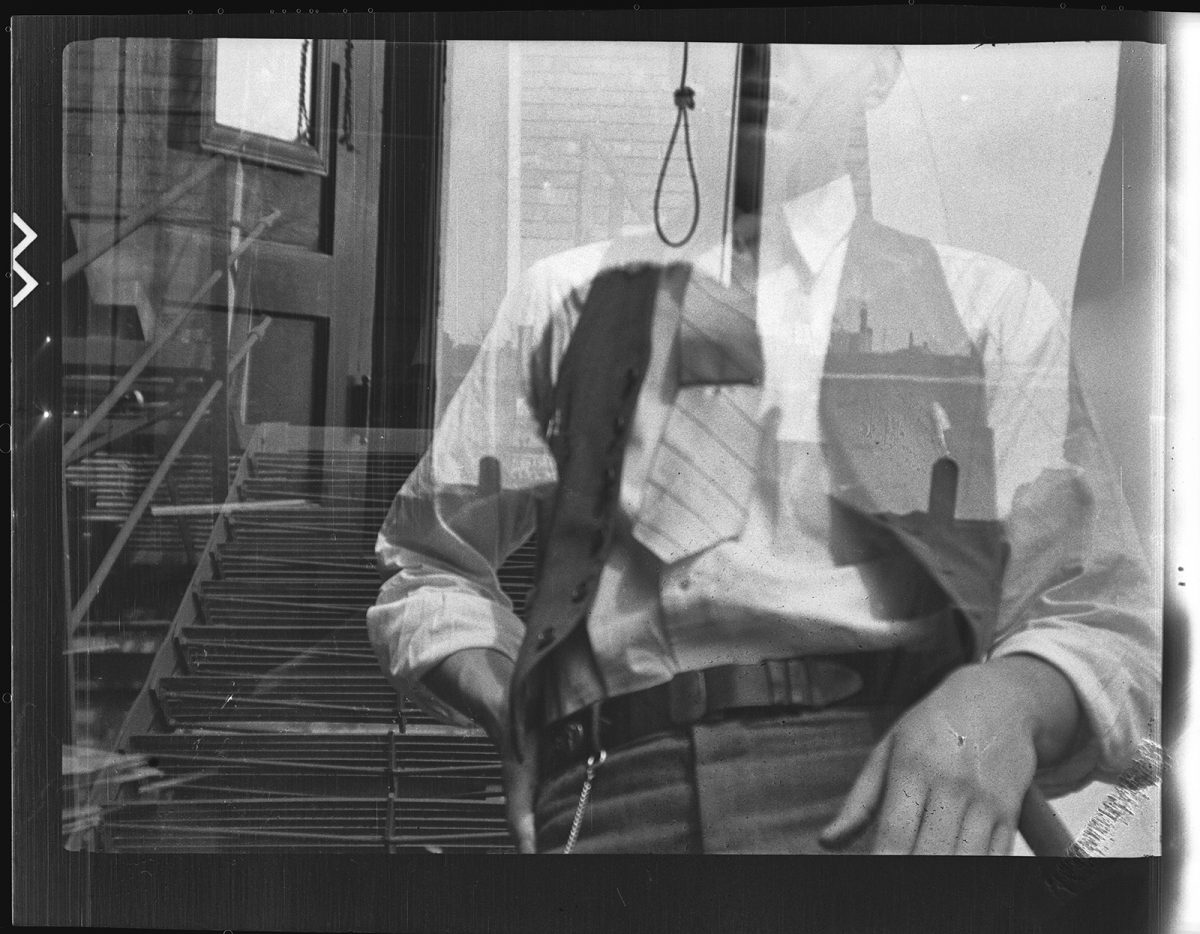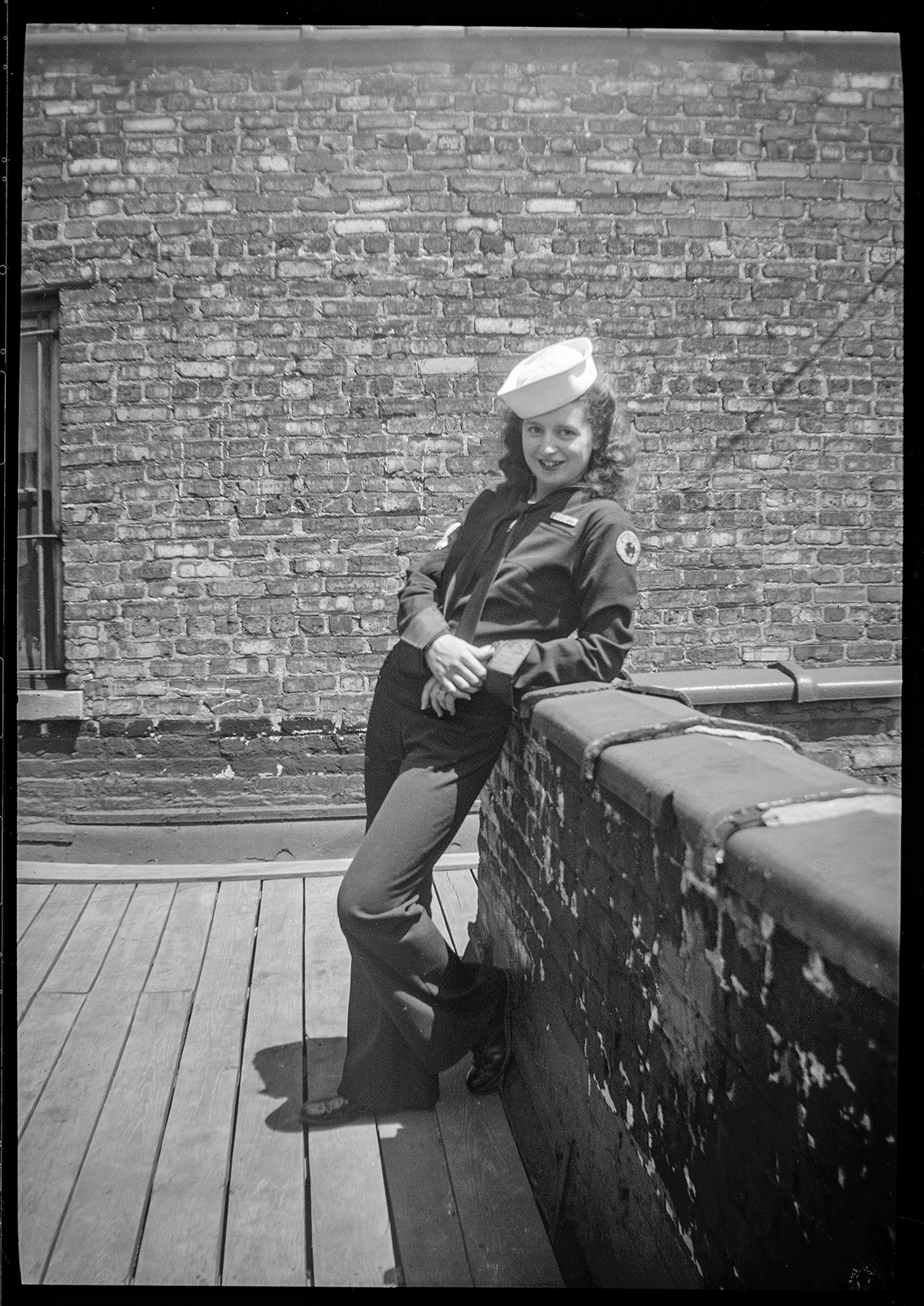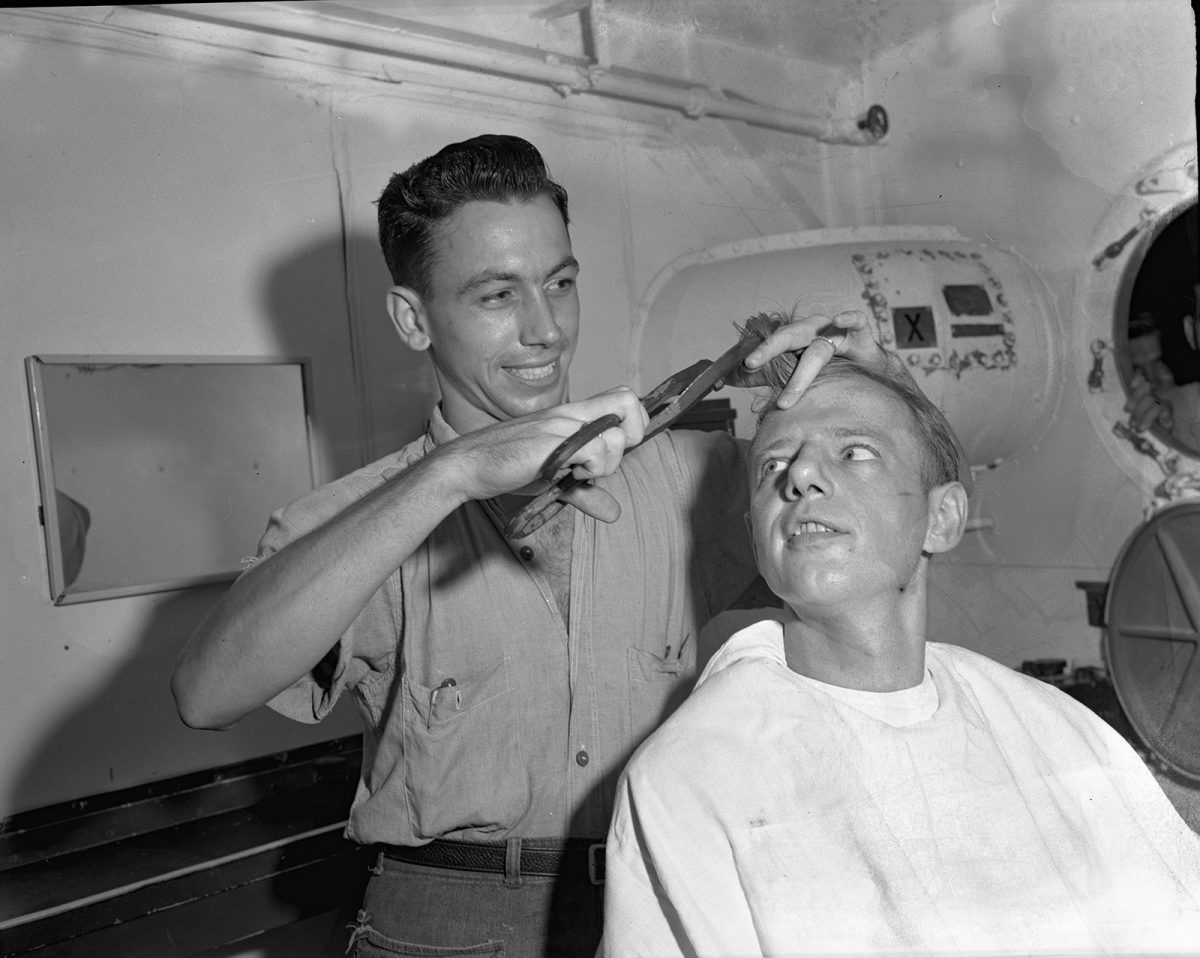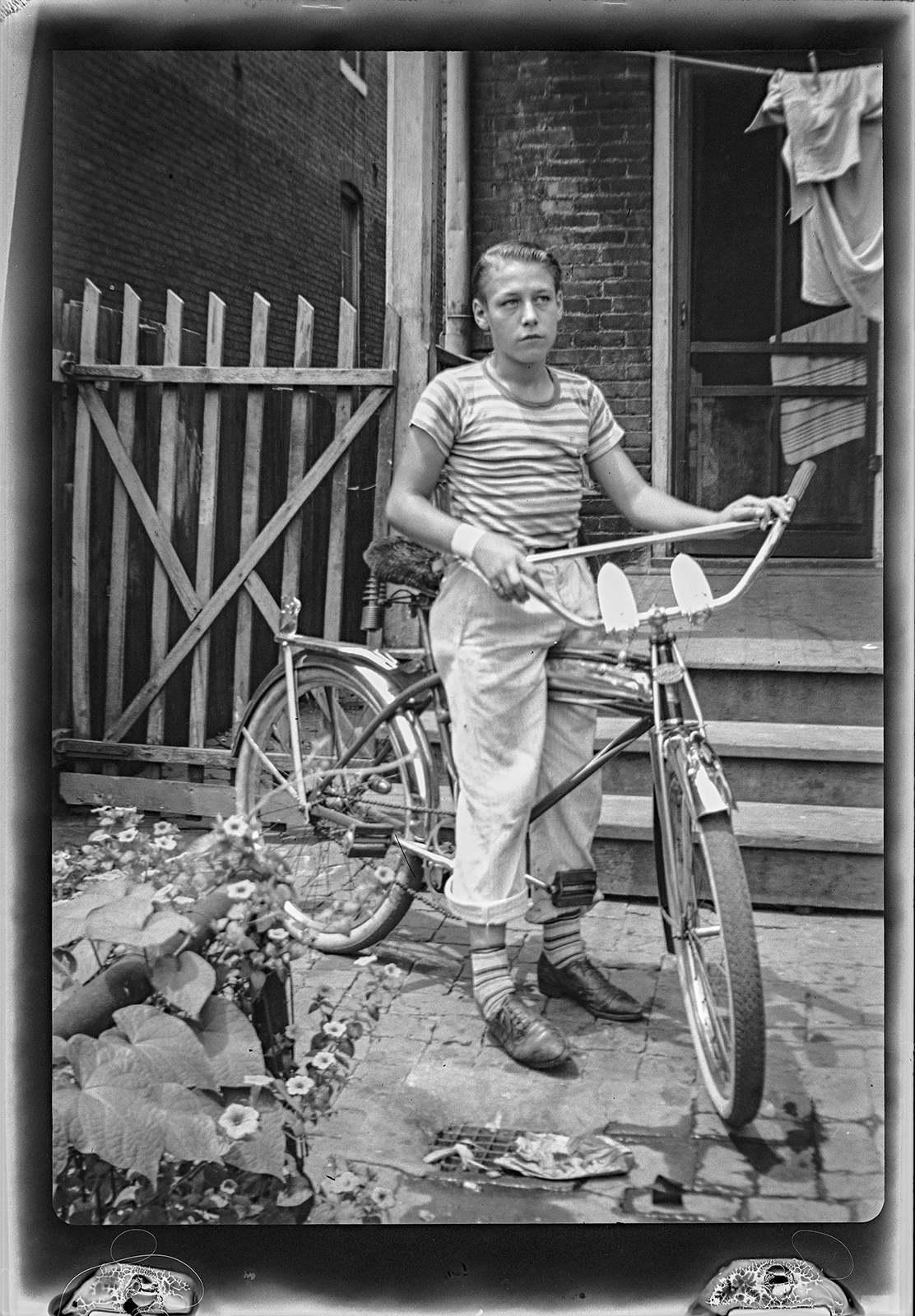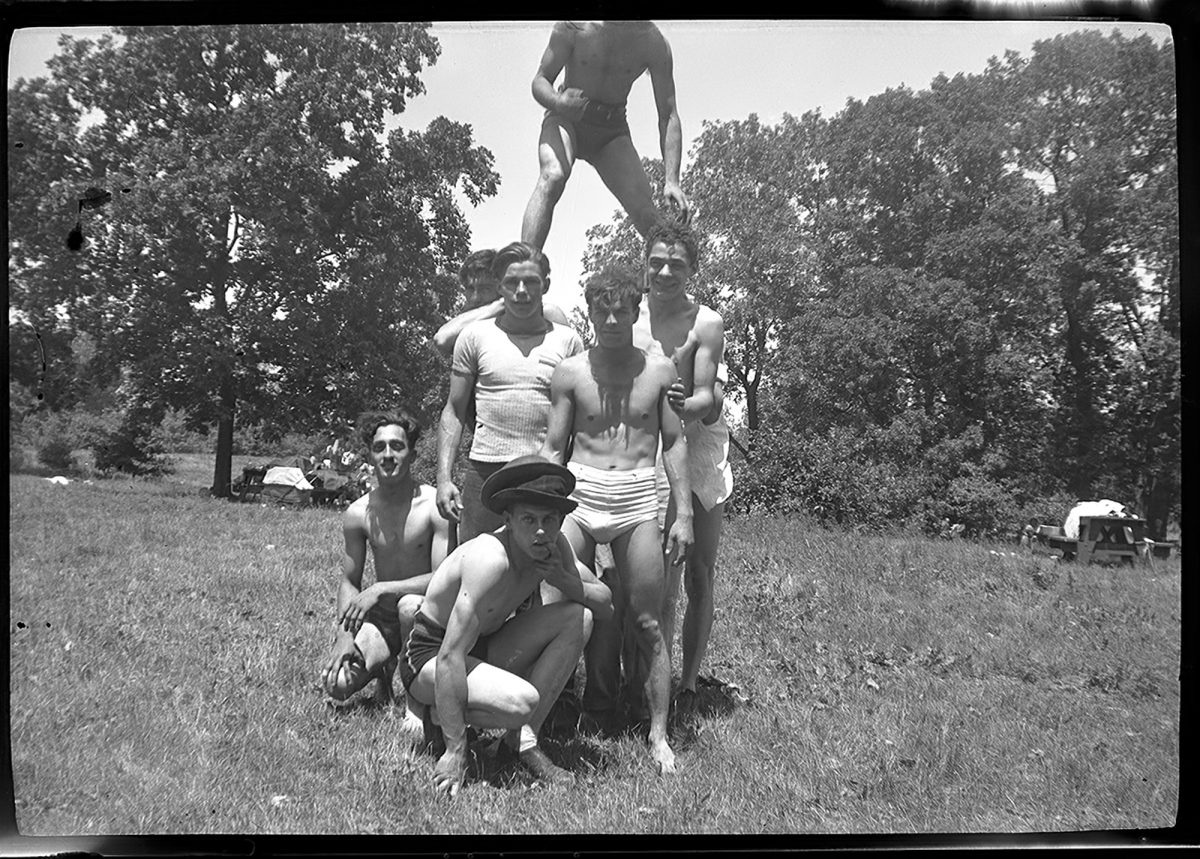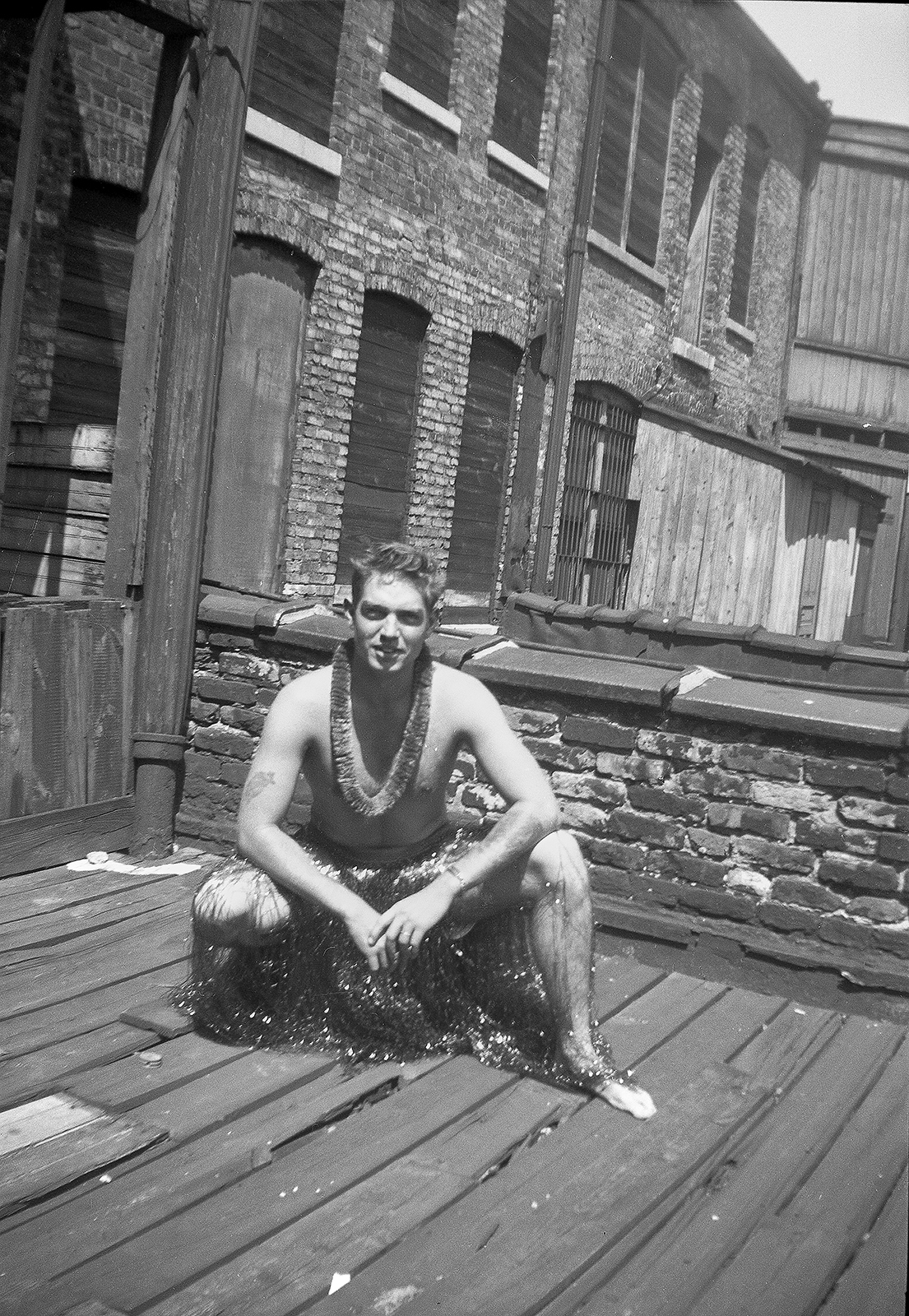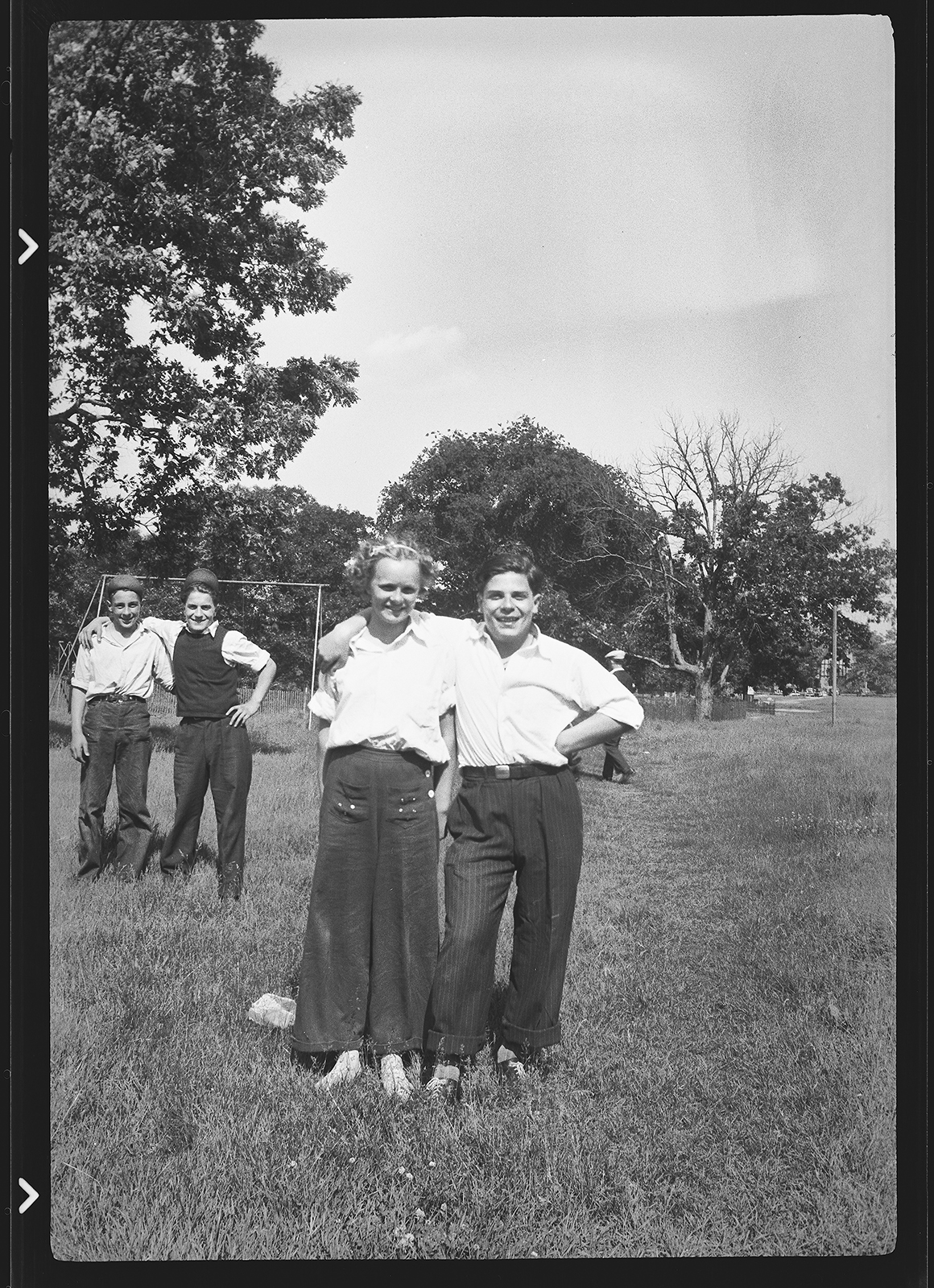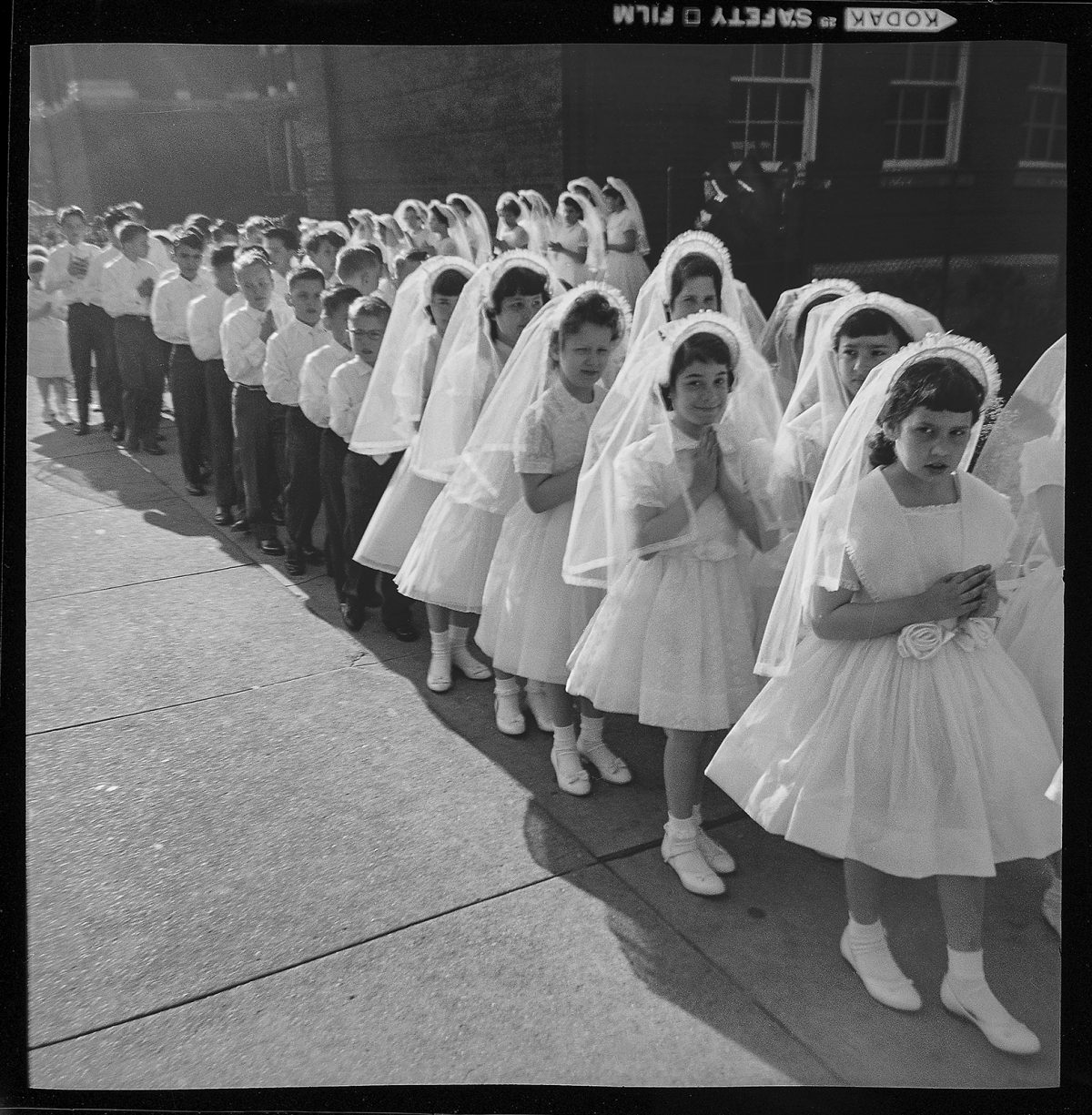 Joan Tortorici Ruppert is a writer and television producer, based in Illinois. Keep up with the Shoebox Negatives at Joan's site.