In March 1905, 34 Deptford High Street near the south bank of the River Thames in London was the scene of a double murder. Brothers Albert and Alfred Stratton killed Thomas and Anna Farrow, an elderly couple who ran George Chapman's oil and colour shop. The Strattons were arrested, tried at the Old Bailey, found guilty, sentenced to death, and executed at Wandsworth Prison on 23 May 1905. The case was the first murder trial in Britain where fingerprint evidence played a crucial part.
In the late 16th Century, Christopher Marlowe (26 February 1564 – 30 May 1593), the poet and playwright whose name appears jointly alongside William Shakespeare's on the title pages for the Henry VI plays in New Oxford Shakespeare, was murdered in Deptford, killed or possibly assassinated on the orders of Queen Elizabeth I in an apparent bar brawl with three government agents over an unpaid bill.
It wasn't all blood, the lash and mystery in Deptford, home to the first Royal Dockyard. This is where Sir Francis Drake was knighted by The Virgin Queen aboard the Golden Hind; where Sir Walter Raleigh laid down his cape for Her Majesty; and from where Captain James Cook's embarked on his third voyage aboard HMS Resolution. Deptford has a rich history. In the 1980s Peter Marshall walked about taking photographs of the everyday things he saw in what remains a vibrant part of London.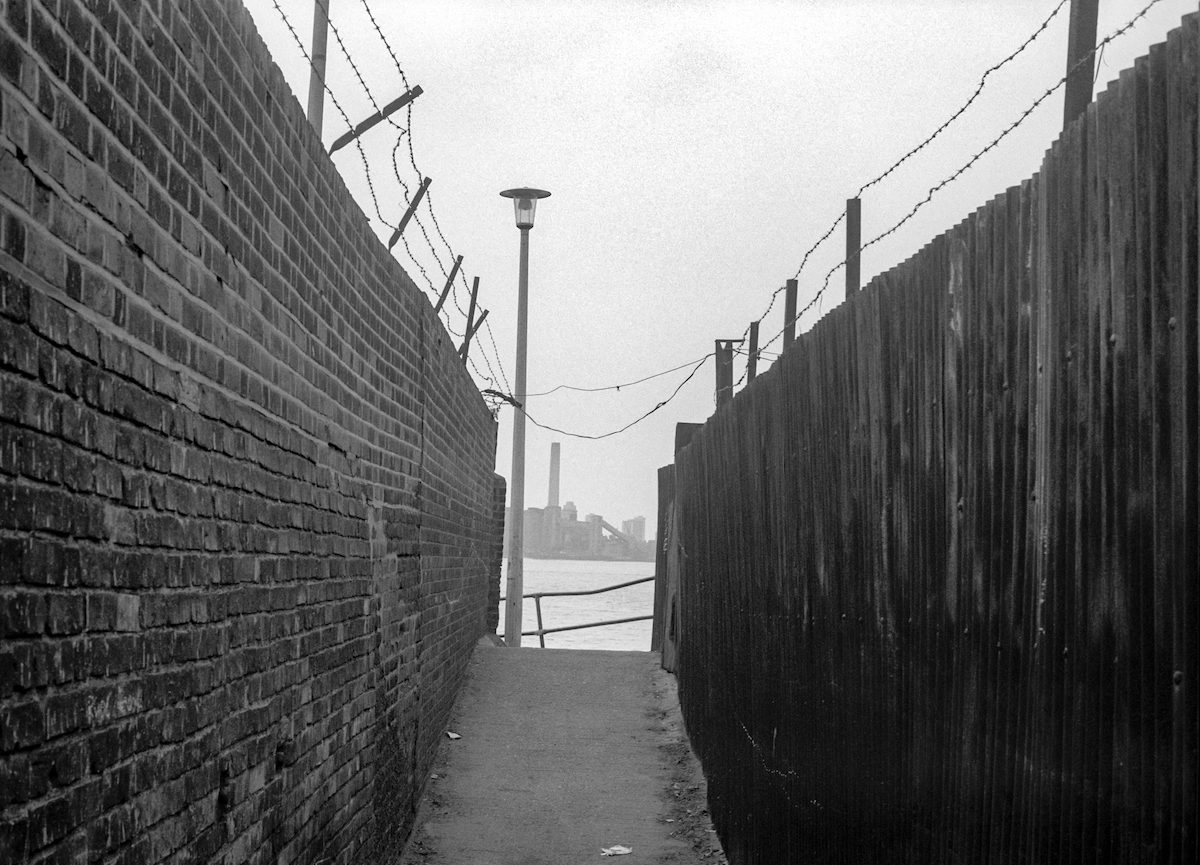 Via: Peter Marshall.