On July 5 1969, The Rolling Stones played a free concert in London's Hyde Park. Brian Jones, the band's guitarist and co-founder, had drowned in his swimming pool just two days previously.Before the concert started Mick Jagger said:
Cool it for a minute because I would really like to say something about Brian. I don't know how to do this thing, but I'm going to try…I'm just going to say something that was written by Shelley…
John Gale of the Observer wrote about the concert the next day although one suspects he hardly noticed which band was playing…
There were any number of delectable girls with their bra-less breasts bobbing beneath their white vests, confidently aware of their appeal. One wore a lacy transparent dress with nothing at all beneath.

 

Many in this enclosure were camp followers: beautiful girl friends and wives, some in transparent blouses, feeding their grubby, healthy children. Others were swarthy, wearing rings and handled whippets, at times it did feel like a Gipsy encampment. Julie Felix was here in jeans. Marianne Faithfull carried a small child and wore a long white dress: an antique dealer wore a yellow-and-black checked plastic bowler hat. A girl official had small nipples peeking from her string dress.

'It's nicer that I expected,' said a middle aged man.
Richard Gott of the Guardian, while not obsessing with girls cut-away outfits ("navels abound") wrote about the audience:
Most fantastic of all was that this was a free concert, an event that seemed to be taking place in a Socialist society in the distant future. The participants, almost all born since the Second World War, had a classless air, and they were less disciplined, less puritanical than the middle-class protesters of earlier days.

Today there is no protest, but merely a feeling – perhaps a false one -that a kind of freedom has been achieved in spite of, rather than. Because of, the activities of Wilson, Heath, and company.

Anyone who wants to understand the present political malaise in Britain, or who wants to have an inkling of what Britain will be like in 10 years time, should have been in the park on Saturday.
Ten years later Margaret Thatcher was Prime Minister and for many people living in Britain it felt a long, long way from that free concert in Hyde Park by the Rolling Stones.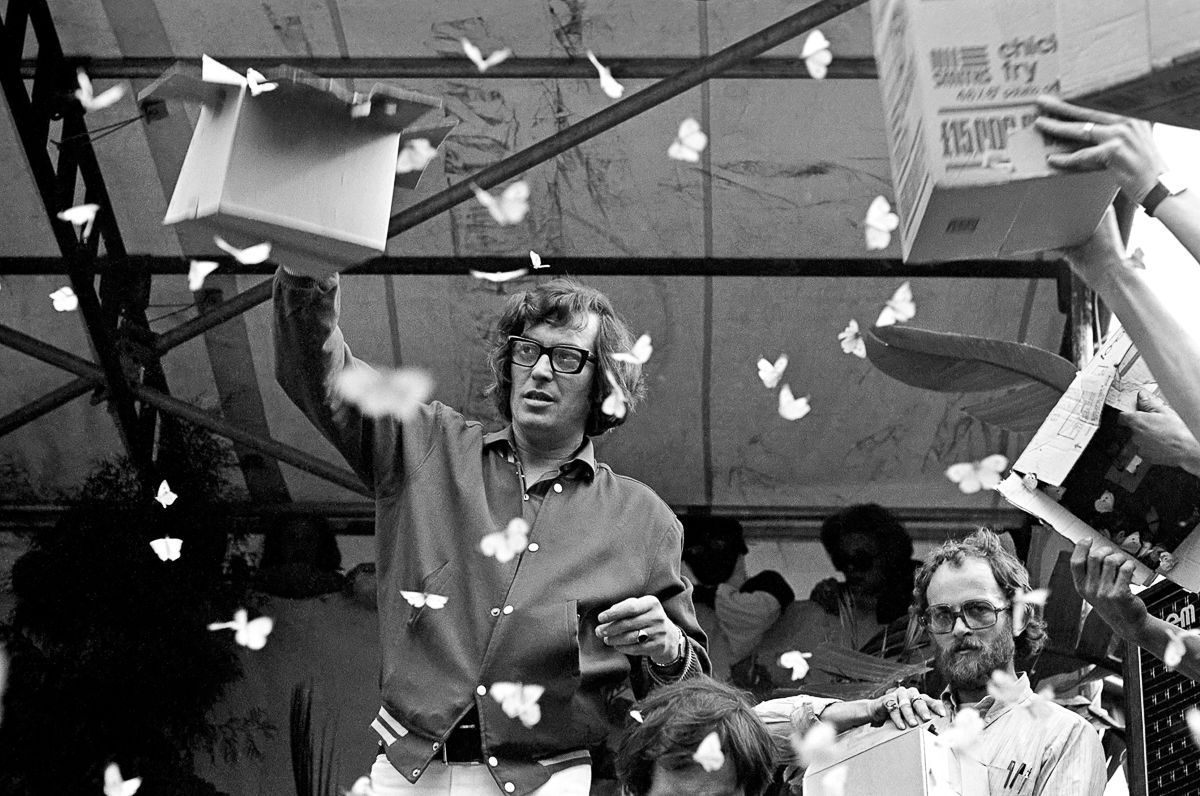 Rolling Stones fixer Tom Keylock releases a box of butteflies after the Shelley poem.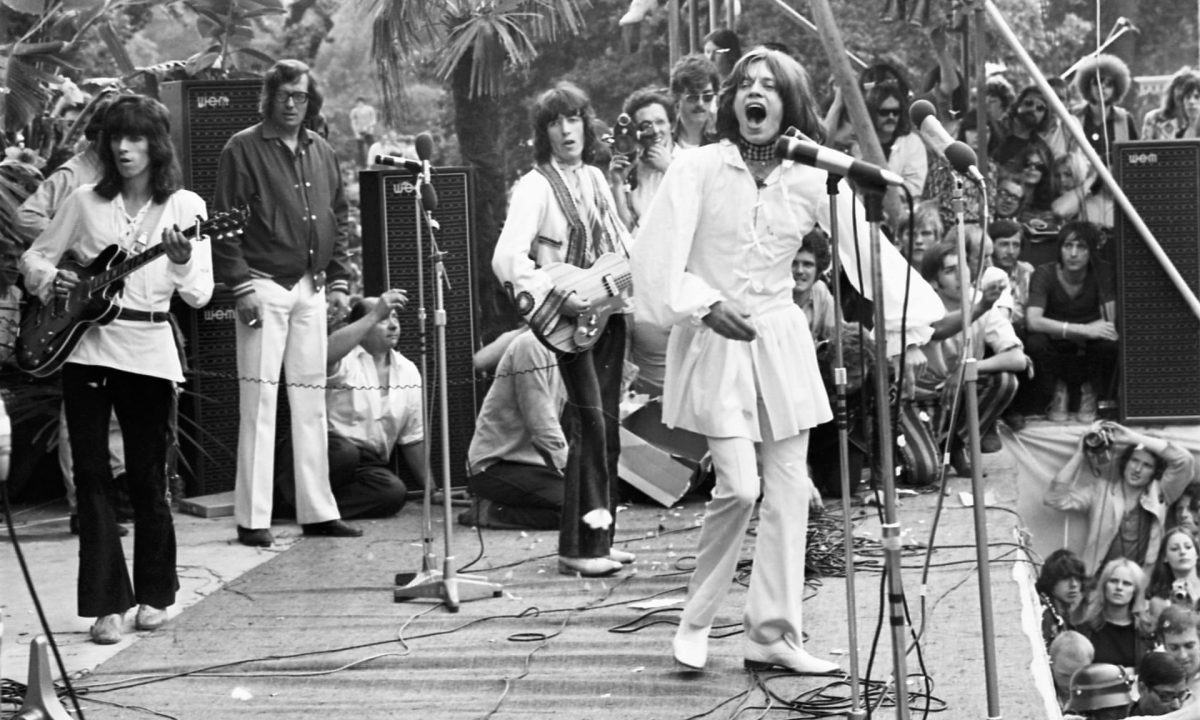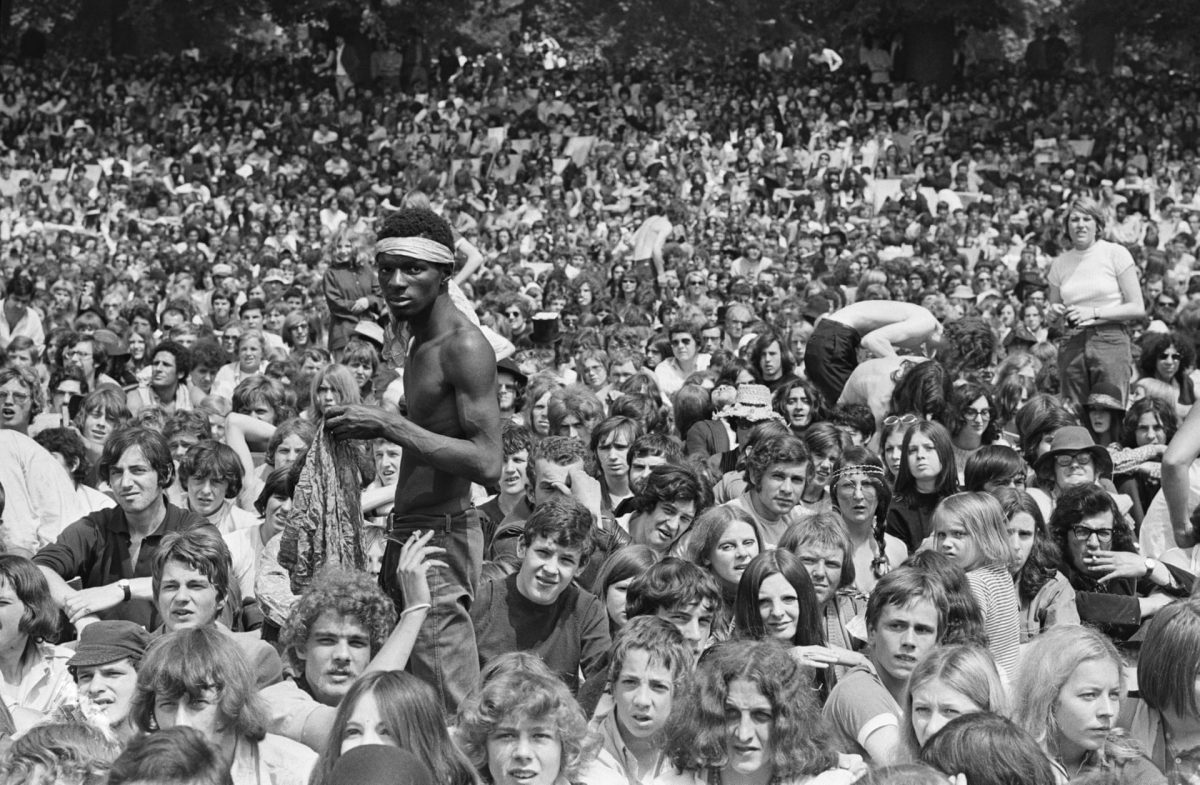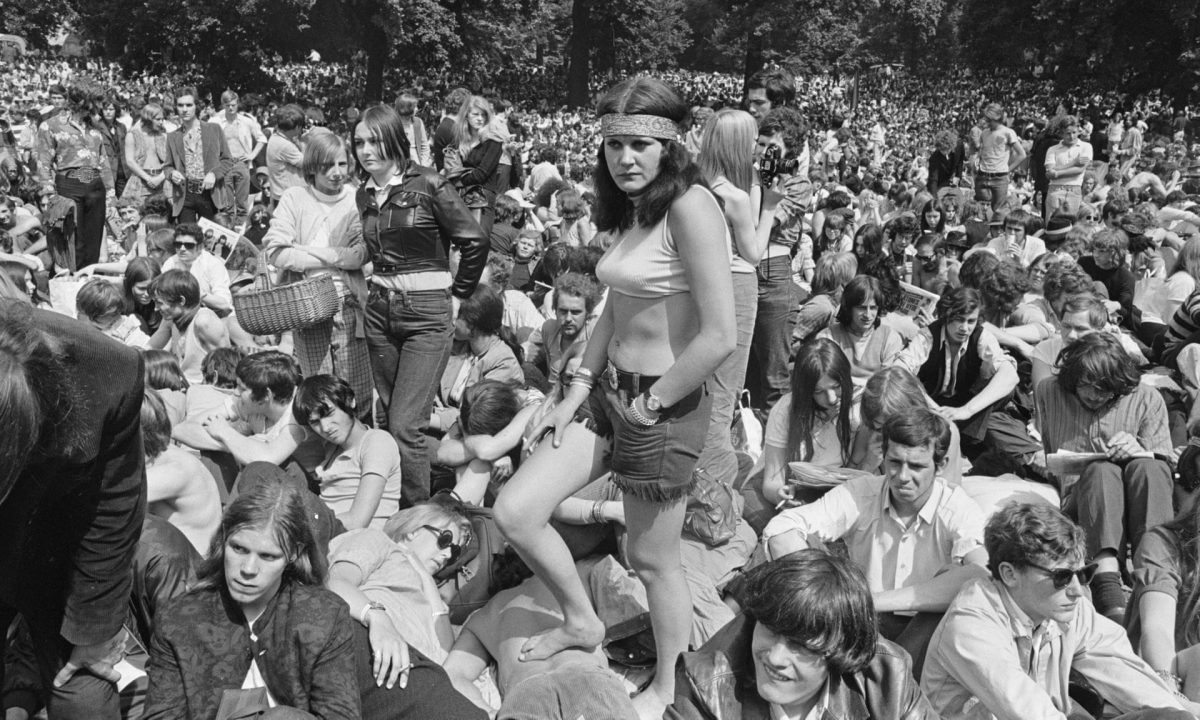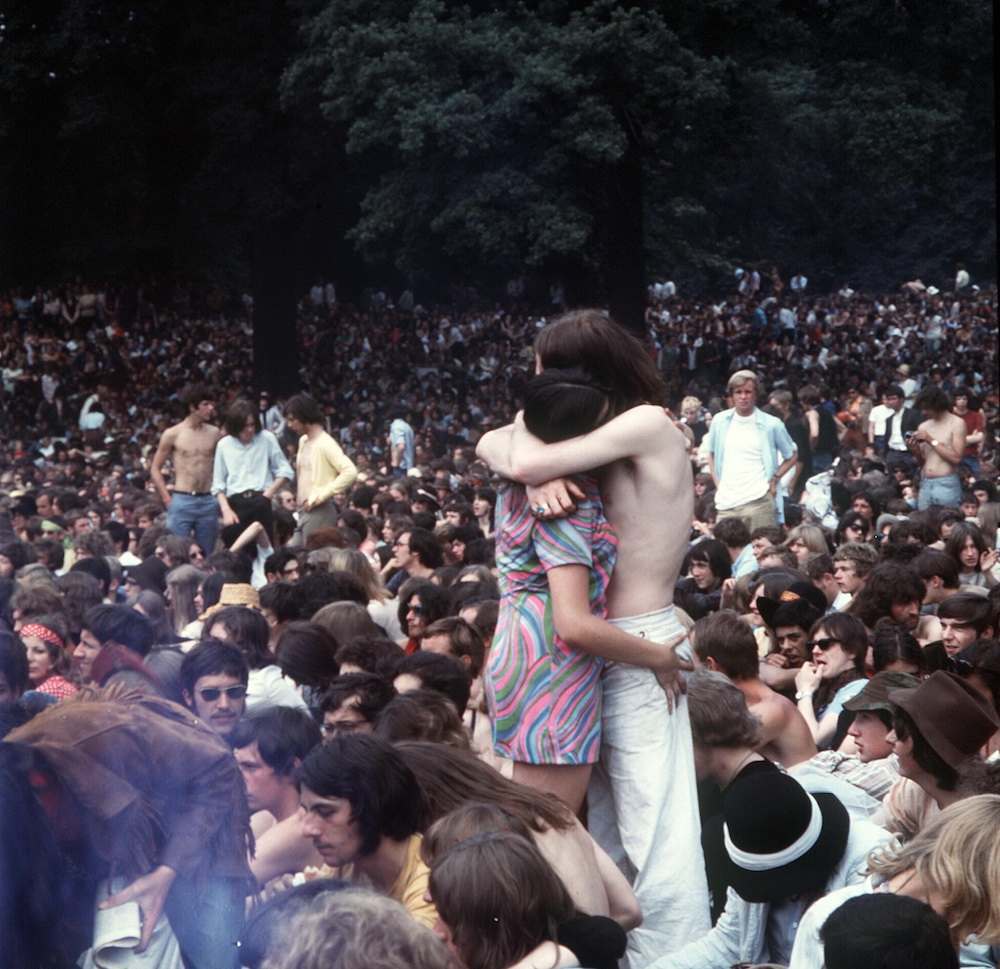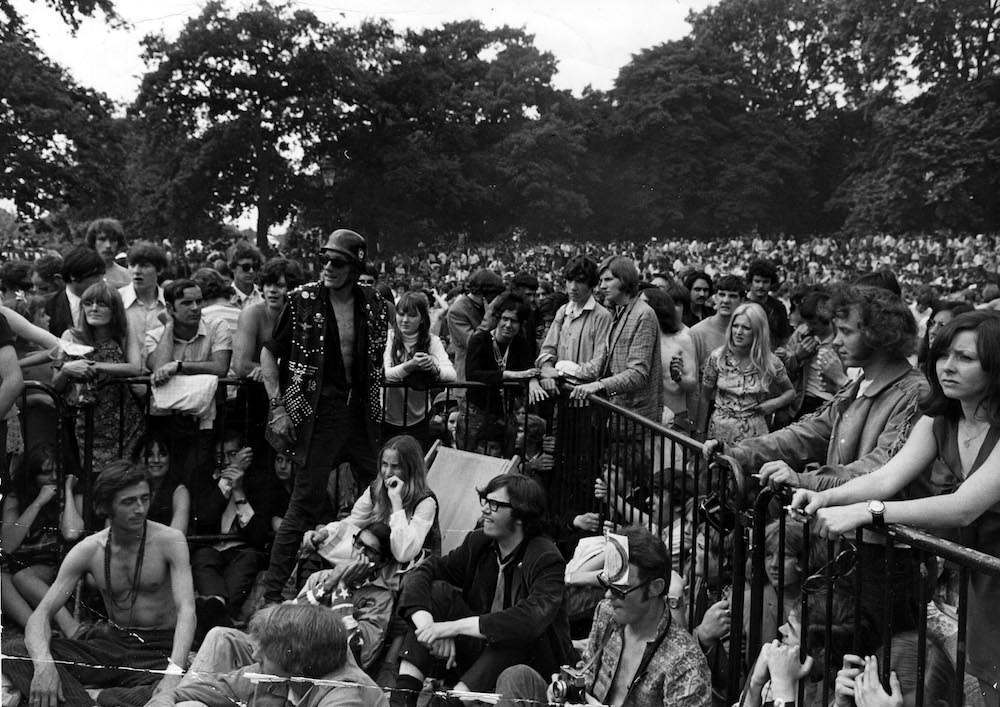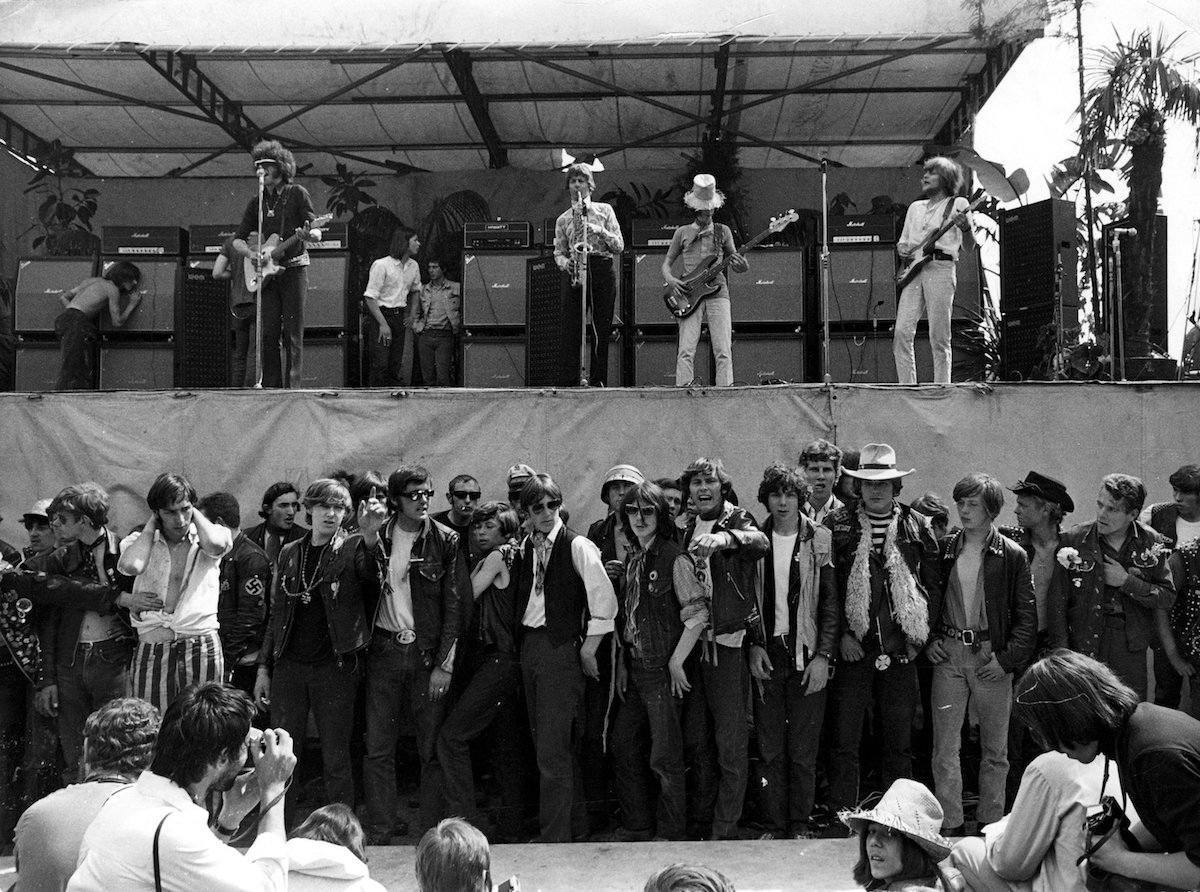 Mandatory Credit: Photo by Mike Randolph/REX/Shutterstock.
Alexis Korner's New Church (Korner, L, Ray Warleigh, Sax) behind Hells Angels 'security'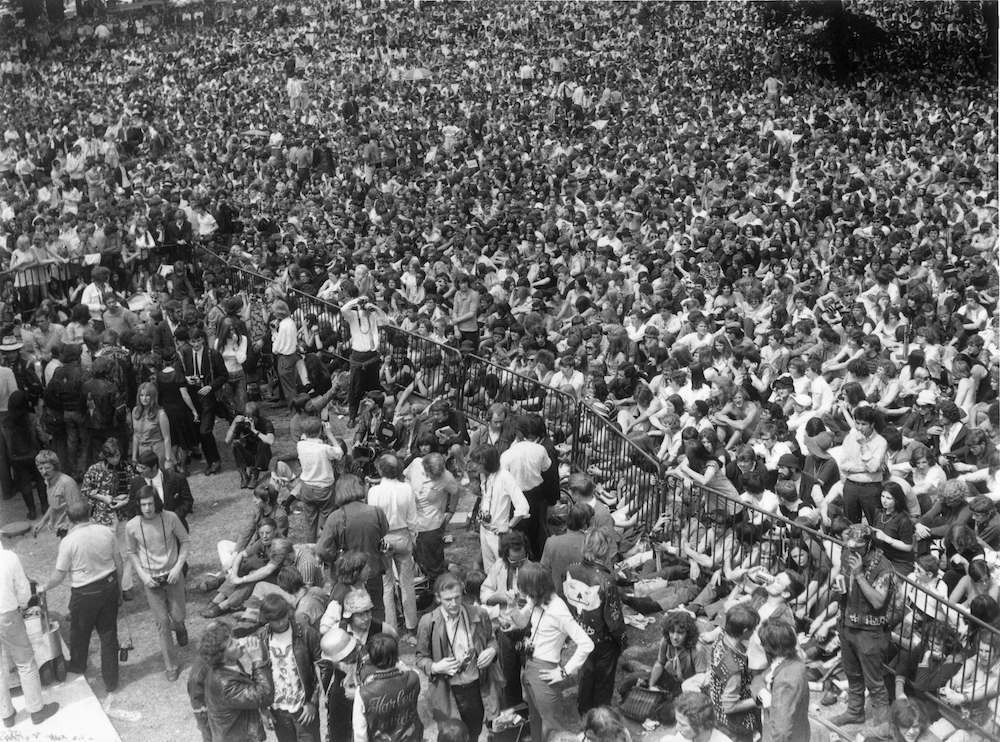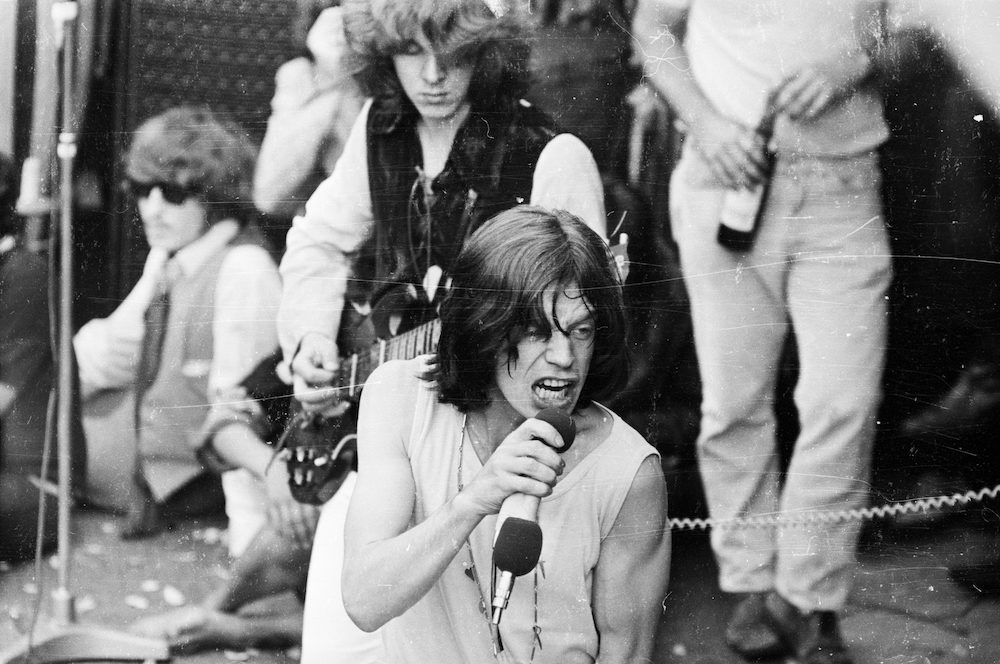 5th July 1969: Vocalist Mick Jagger and guitarist Mick Taylor in concert with the Rolling Stones in London's Hyde Park.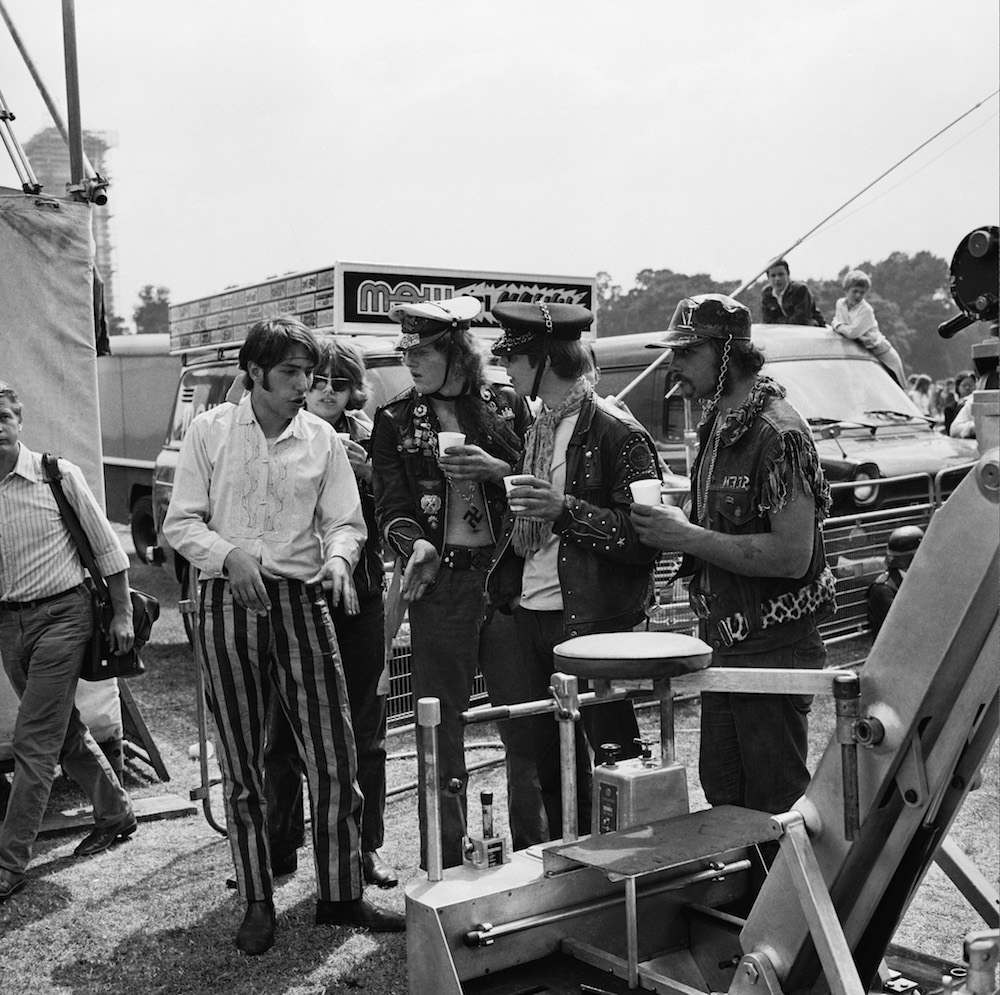 A group of Hell's Angels at the Rolling Stones free concert in Hyde Park, London. (Photo by Reg Burkett/Getty Images)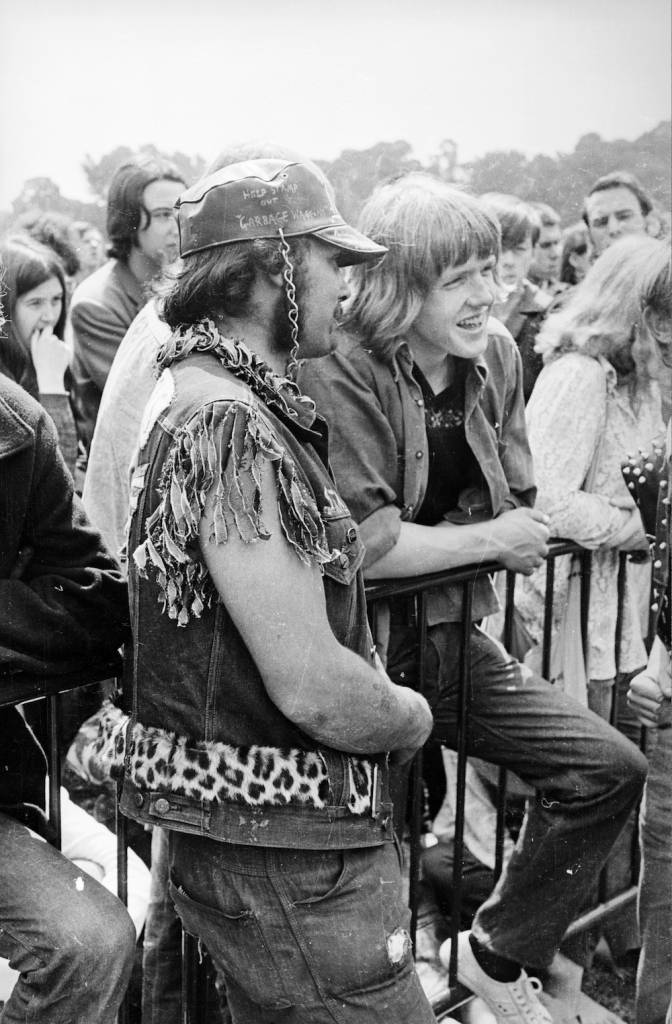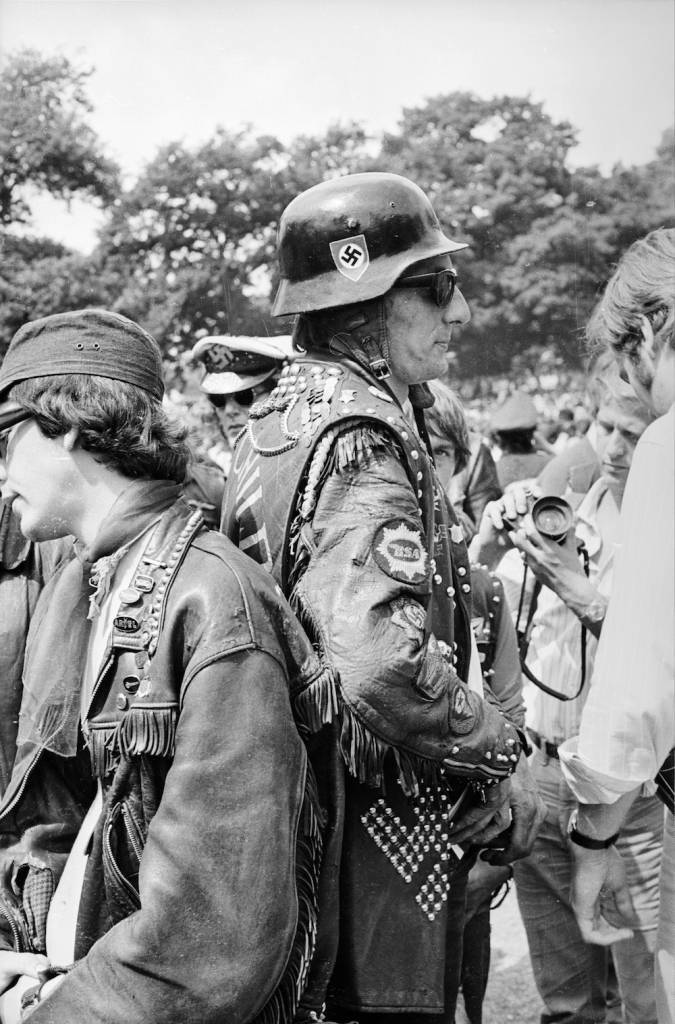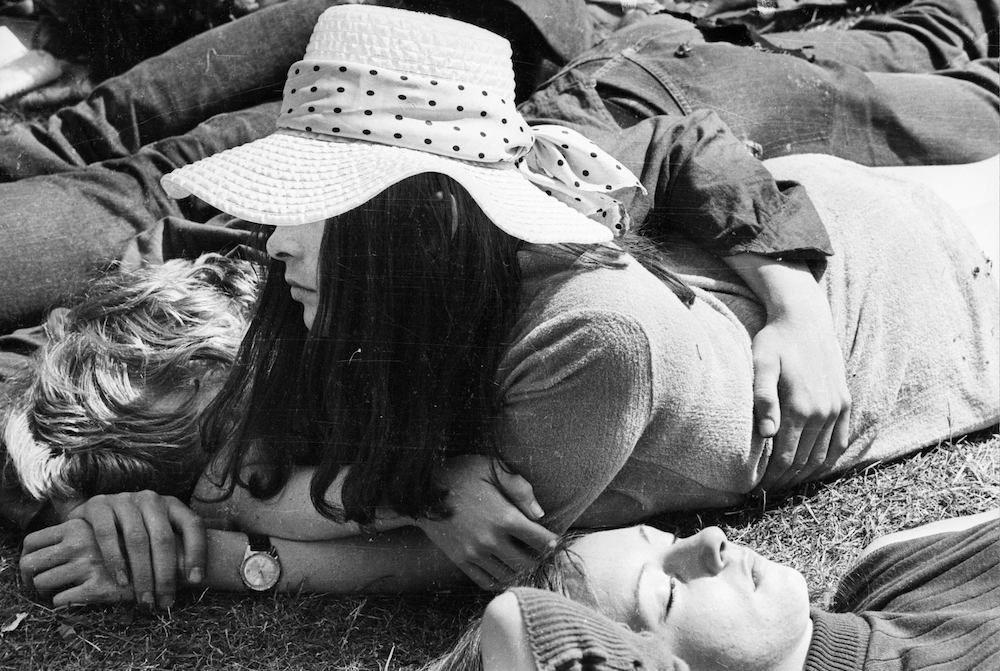 A long-haired spectator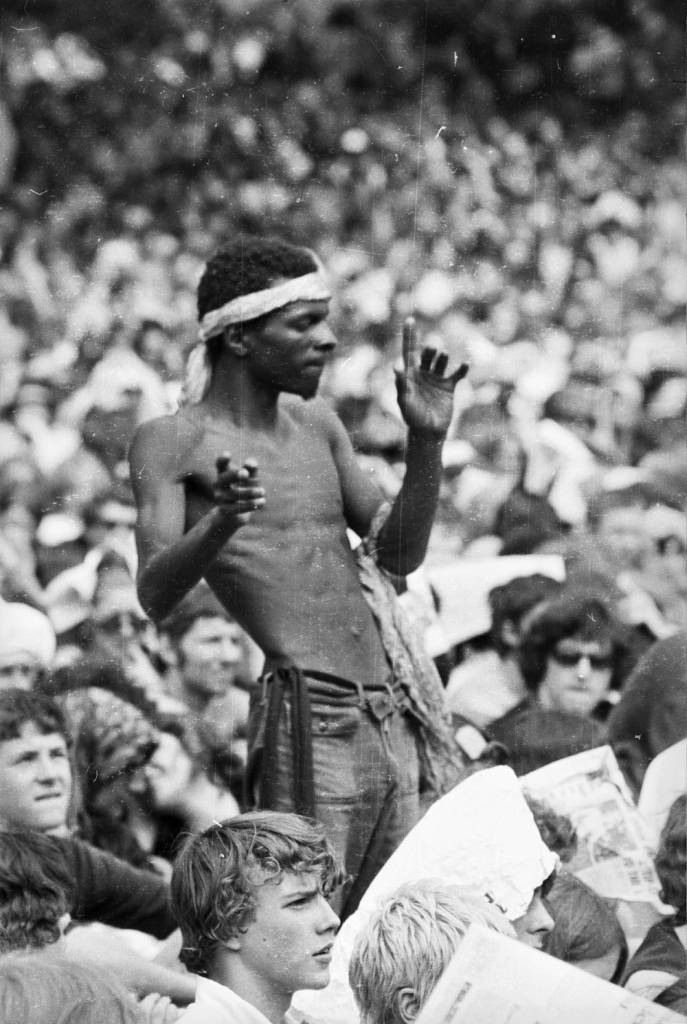 5th July 1969: A spectator dancing at the free Rolling Stones tribute concert to recently deceased band member Brian Jones in London's Hyde Park. (Photo by Reg Burkett/Express/Getty Images)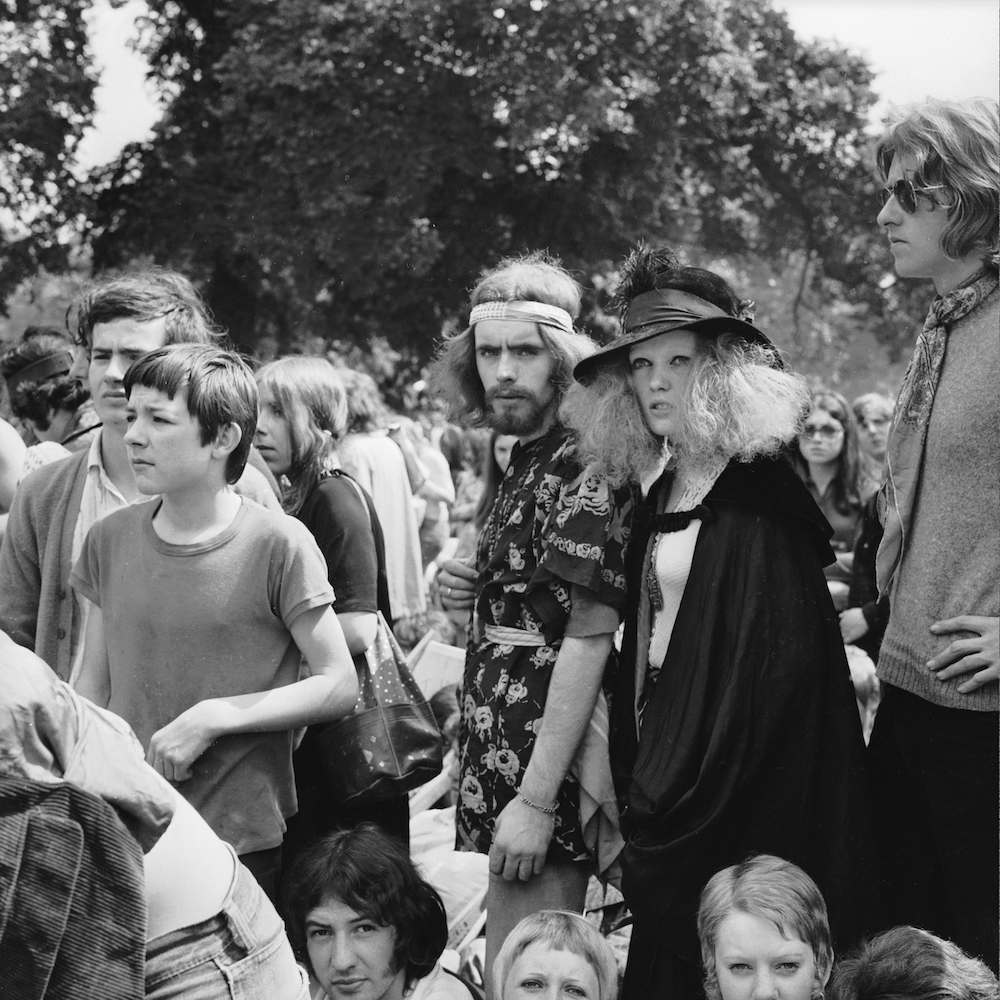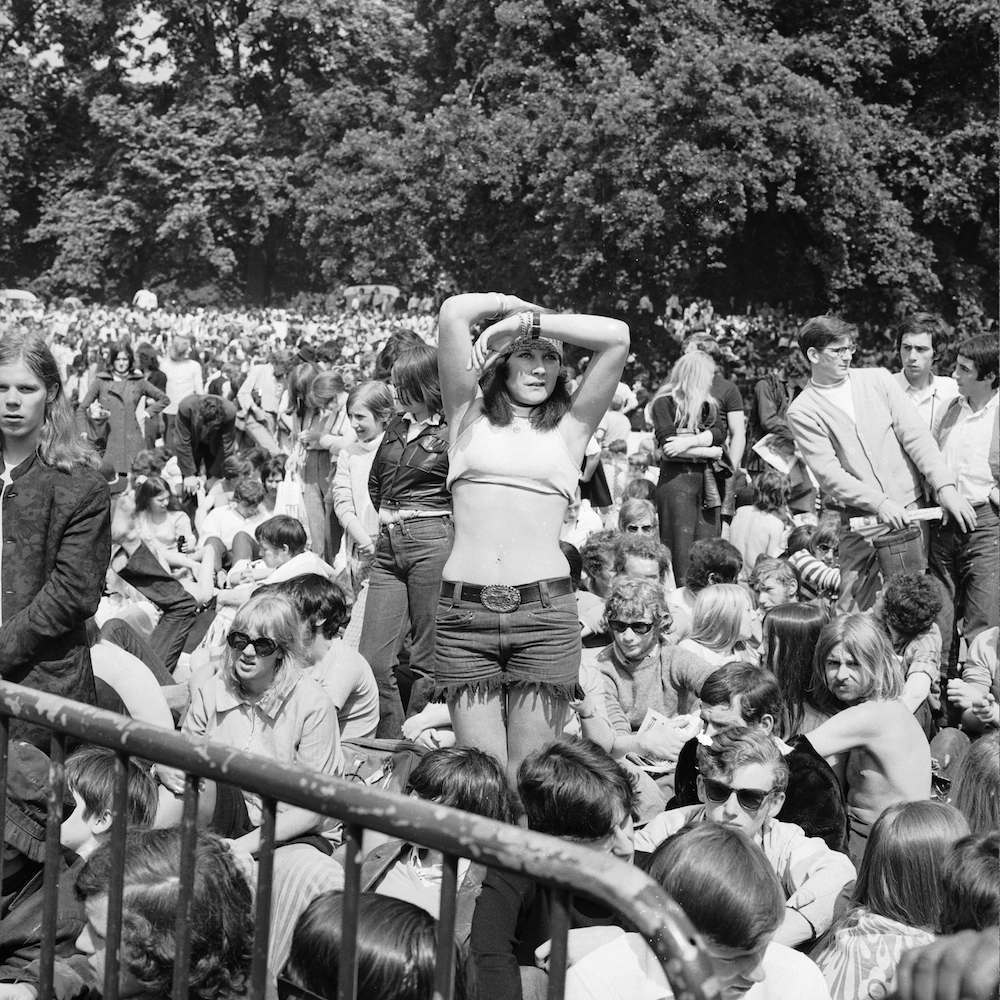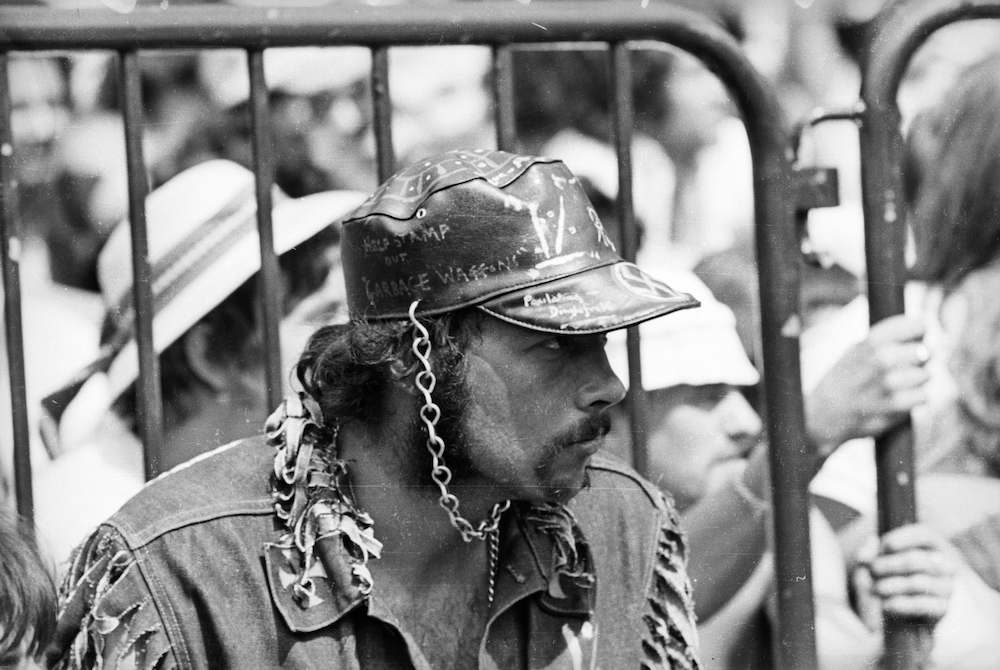 A Hell's Angel acts as a security guard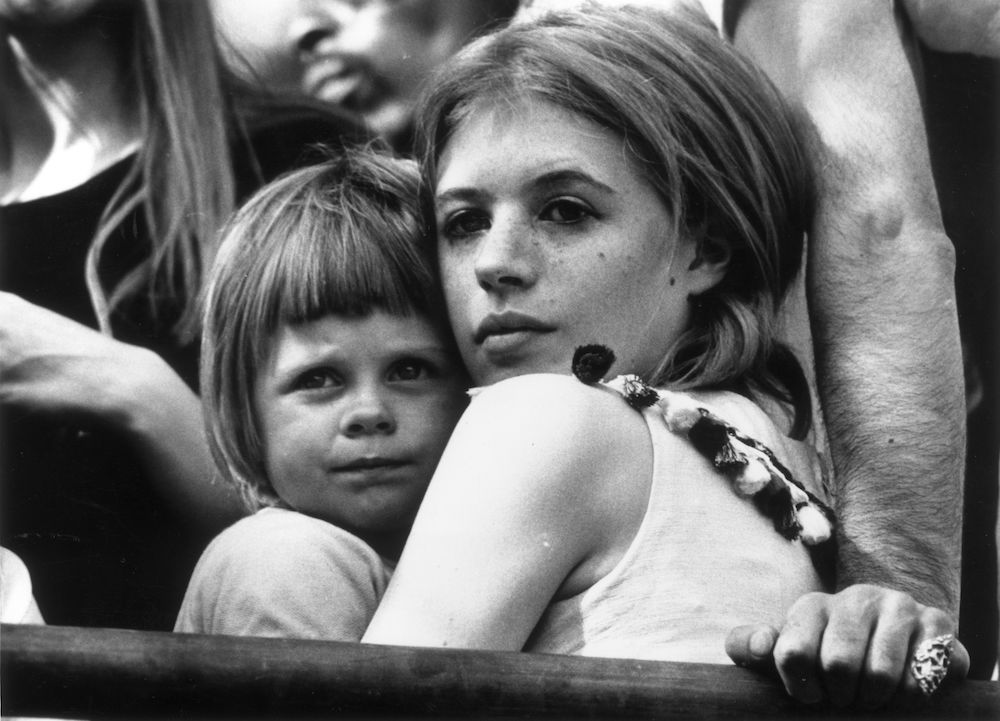 5th July 1969: Marianne Faithfull and her young son Nicholas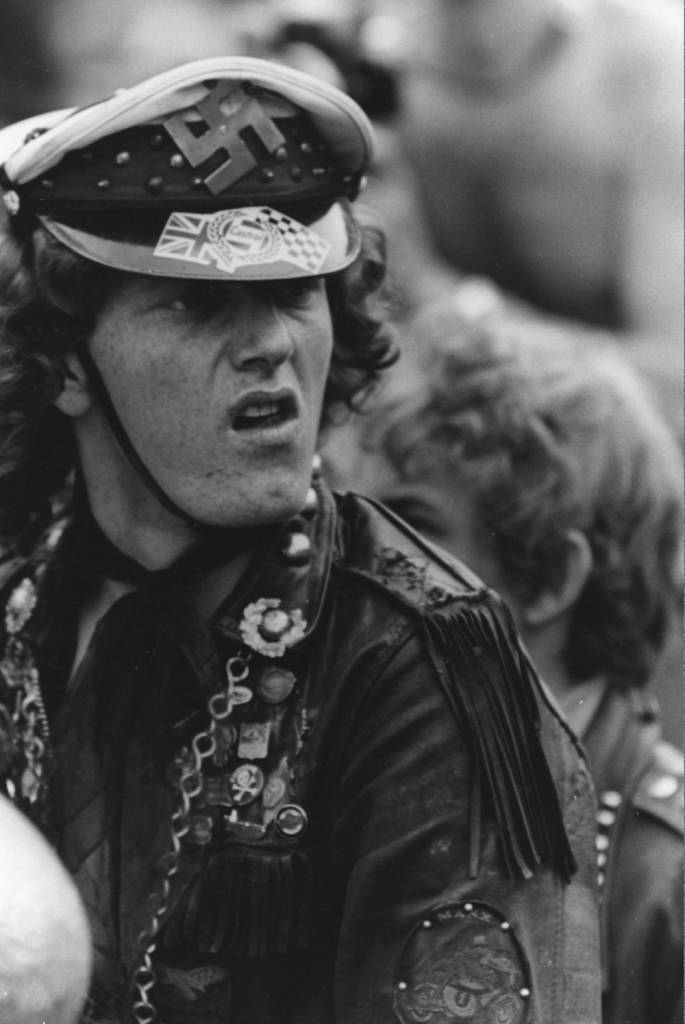 A member of the Hell's Angels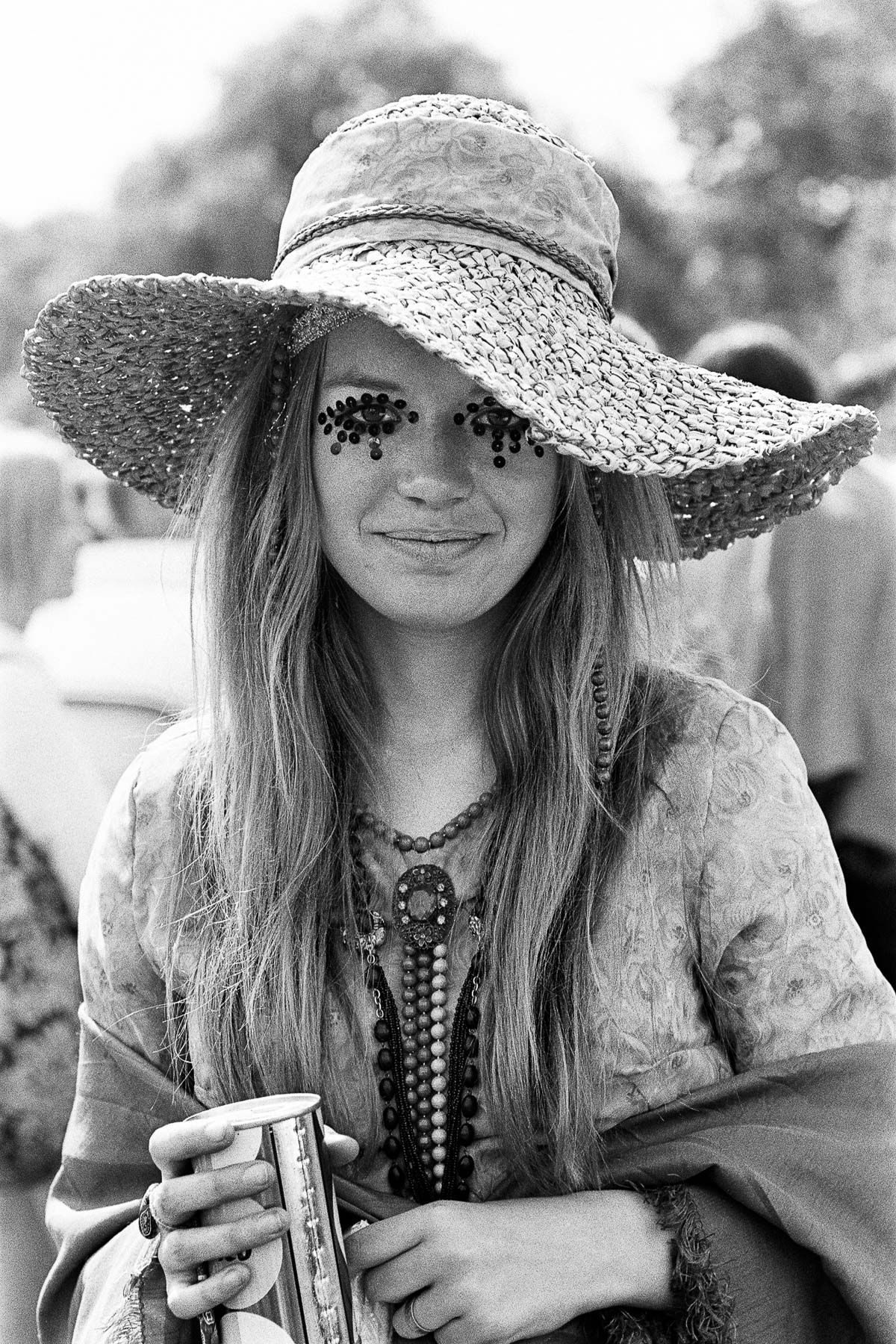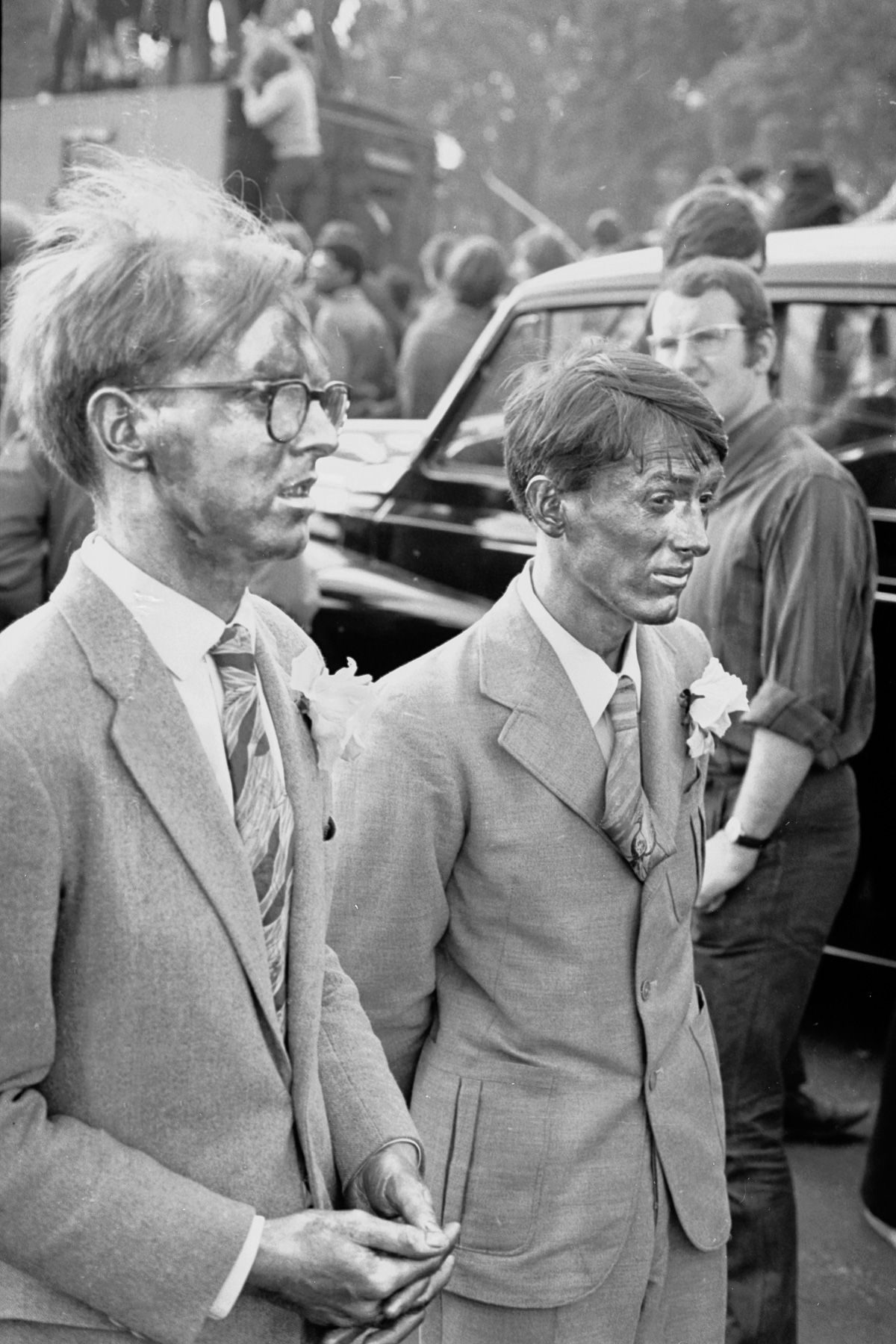 Gilbert and George at the Rolling Stones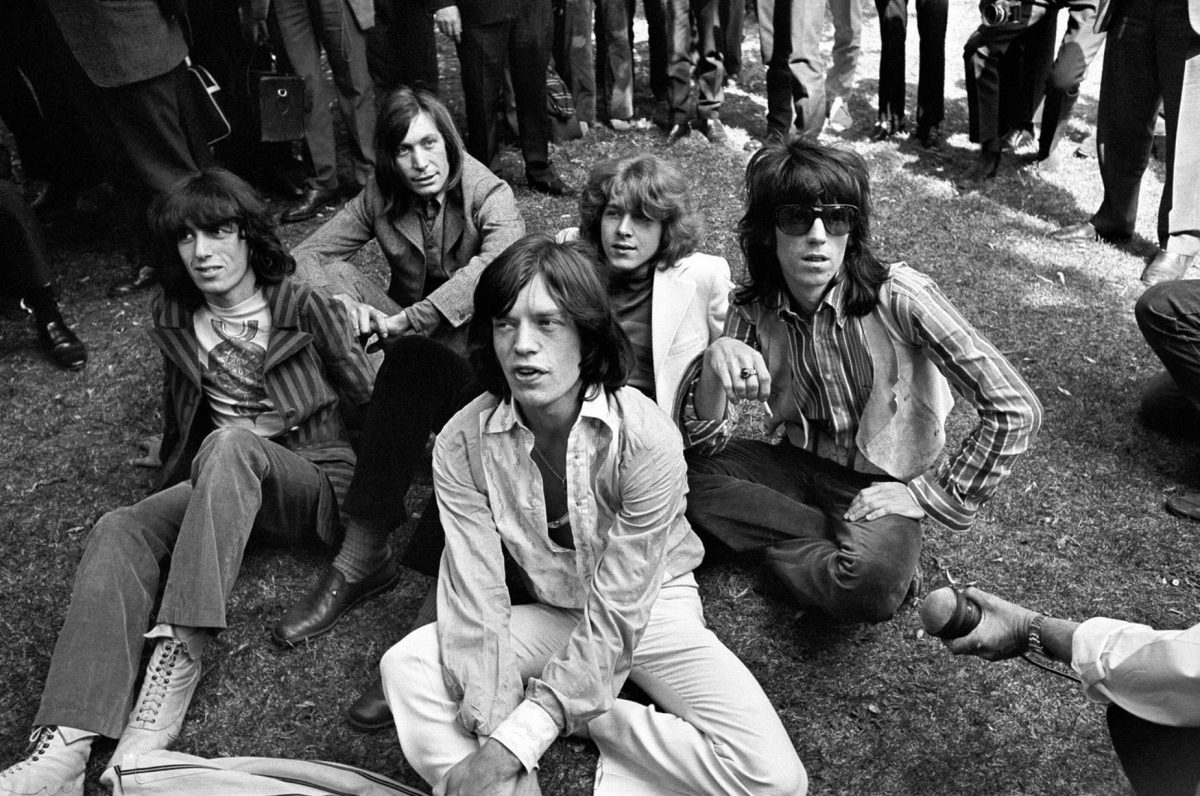 The Rolling Stones members (left to right) Bill Wyman, Charlie Watts, Mick Jagger, Mick Taylor and Keith Richards before their concert at Hyde Park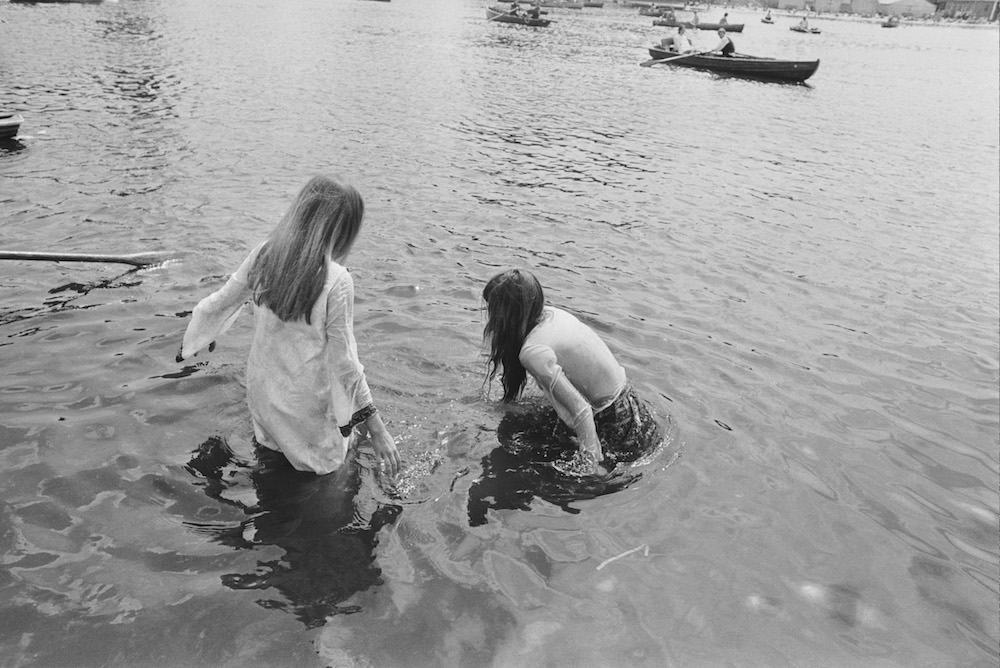 Cooling off in the Serpentine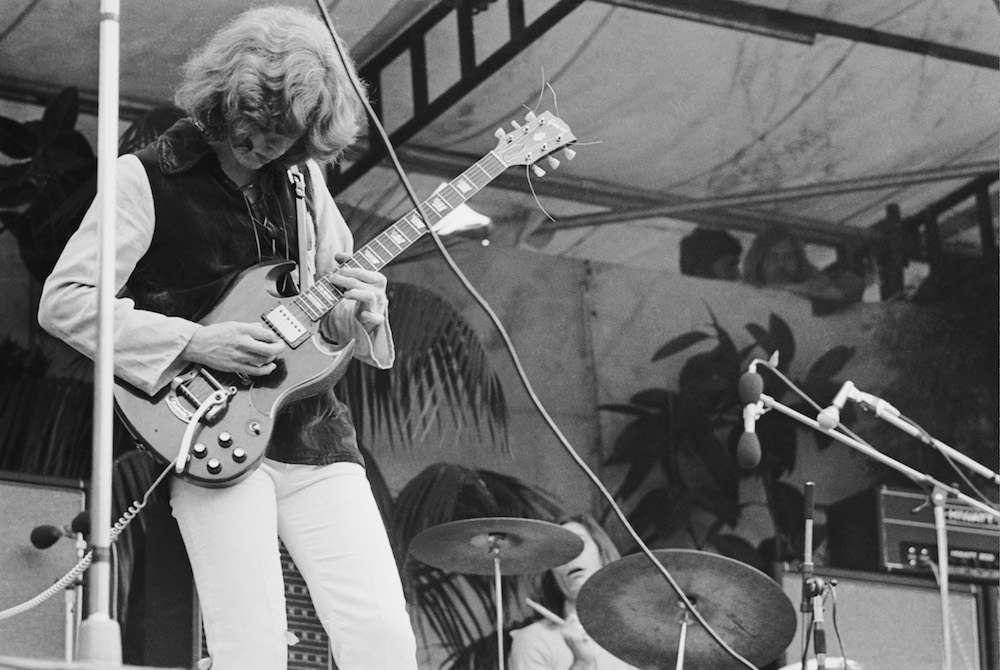 Mick Taylor playing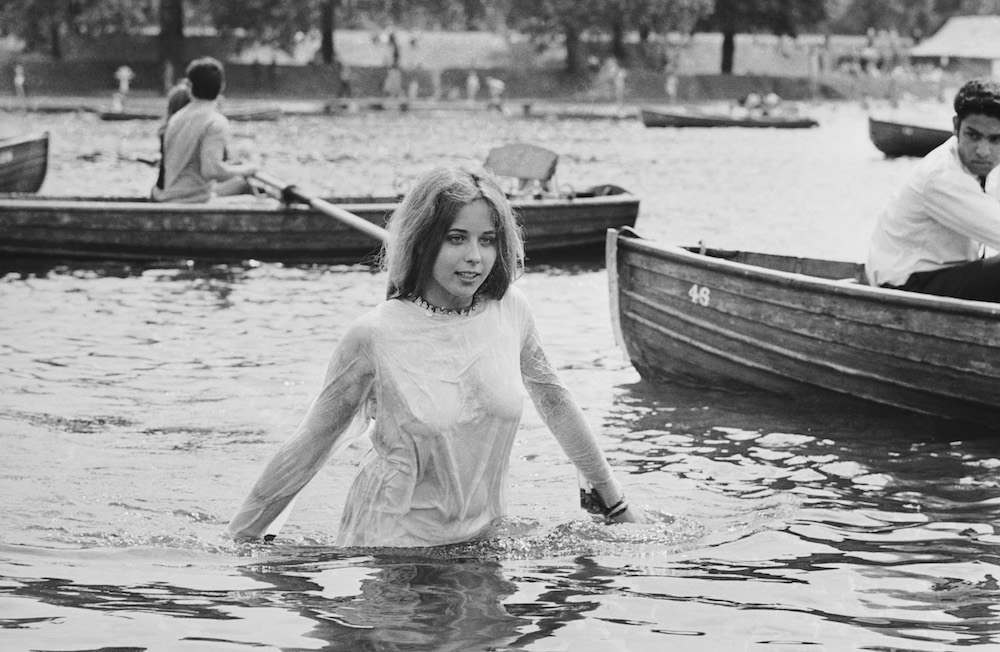 Cooling off in the Serpentine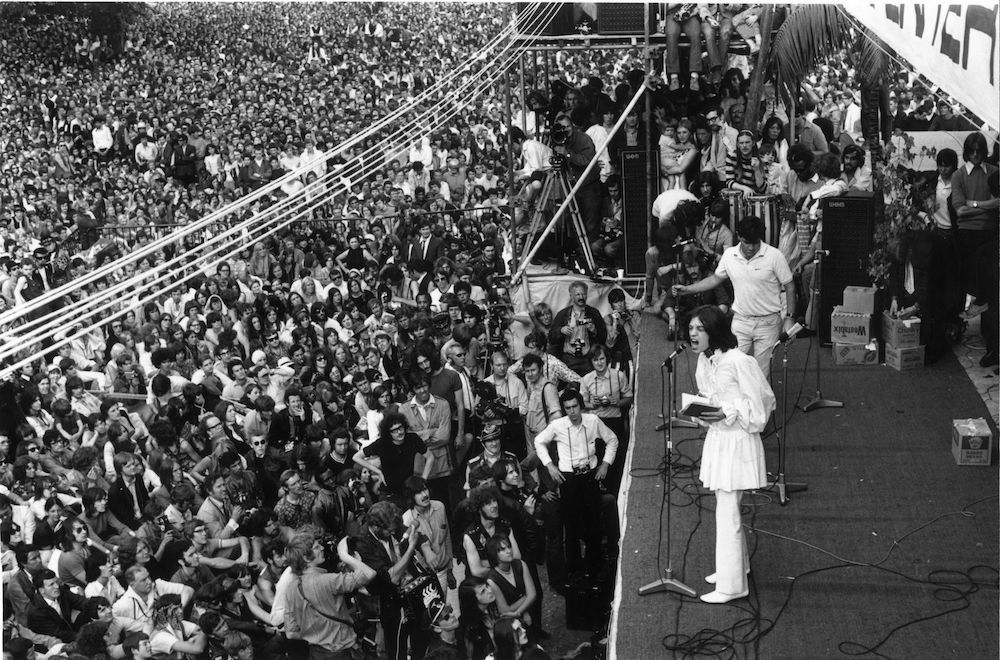 5th July 1969: Singer Mick Jagger reads a passage from Shelley's 'Adonis', in memory of recently deceased colleague Brian Jones (1942 – 1969), before their band the Rolling Stones perform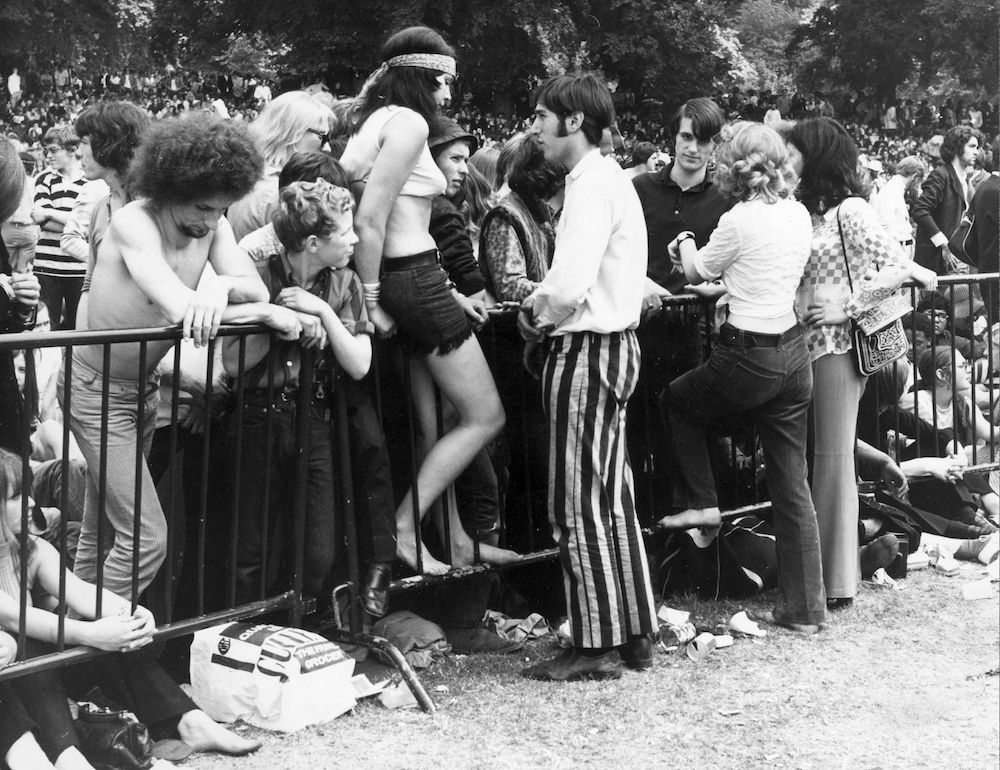 5th July 1969: A section of the 250,000 strong crowd gathered in Hyde Park, London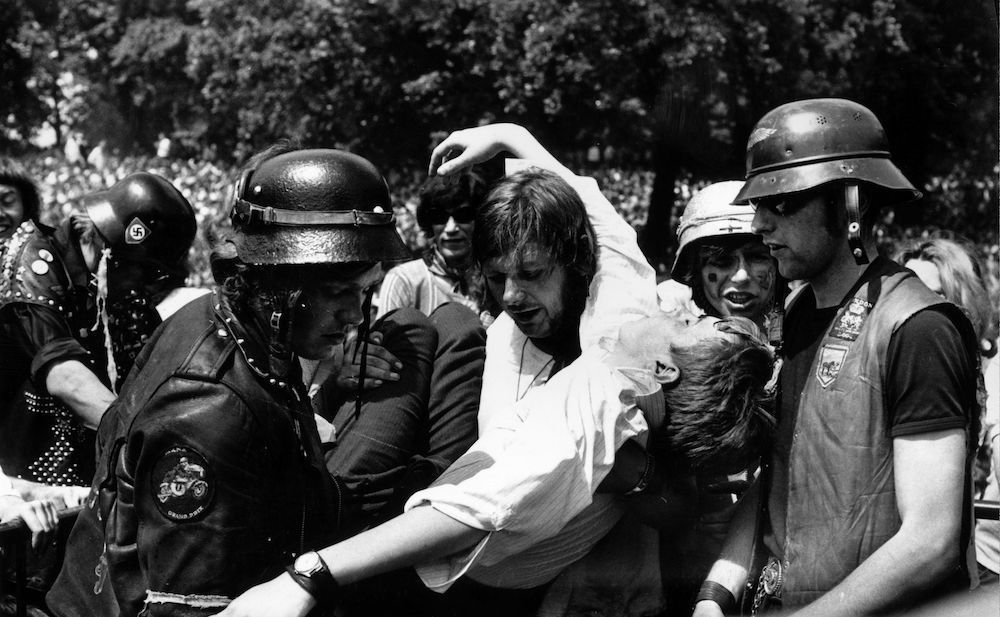 5th July 1969: Hell's Angels, acting as security at the free Rolling Stones concert in Hyde Park, London, lifting a fan to safety after he passed out. (Photo by Evening Standard/Getty Images)