Wild Bill Hickok
Born in Illinois in 1837, James Butler "Wild Bill" Hickok was a genuine adventurer whose legend, as befits a proper Western hero, became more than inflated because of a talent for telling outlandish and fabricated stories. In fact he was a spy for the Union Army, and expert guide and scout and to his lasting notoriety was a gunfighter of matchless skill. He was involved in many notable shoot-outs but first gained notoriety as a gunfighter in 1861 when he skilfully shot three men who were trying to kill him. A highly sensationalized account of the gunfight appeared in the popular periodical Harper's New Monthly Magazine which started Hickok's rise to national fame.
Hickok's favourite guns were a pair of Colt 1851 Navy Model (.36 caliber) cap-and-ball revolvers. They had ivory grips and nickel plating and were ornately engraved with "J.B. Hickok–1869" on the backstrap. He wore his revolvers butt-forward in a belt or sash (when wearing city clothes or buckskins, respectively), and seldom used holsters per se; he drew the pistols using a "reverse", "twist" or cavalry draw, as would a cavalryman.
In 1876, Hickok was shot from behind and killed while playing poker in a saloon in Deadwood, Dakota Territory (present-day South Dakota) by Jack McCall, a drunken and unsuccessful gambler. He had been affronted after Hickok had said that he'd buy him breakfast after losing heavily the night before.  McCall entered the saloon, walked up behind Hickok,and yelled, "Damn you! Take that!" He shot Hickok in the back of the head at point-blank range. Hickok died instantly.The hand of cards which he supposedly held at the time of his death has become known as the dead man's hand: two pairs, aces and eights.
Considering Wild Bill had such a distinctive look with his long hair and mixture of western and city clothes. Hollywood often made no attempt to copy this look.
Wild Bill Hickok – 1923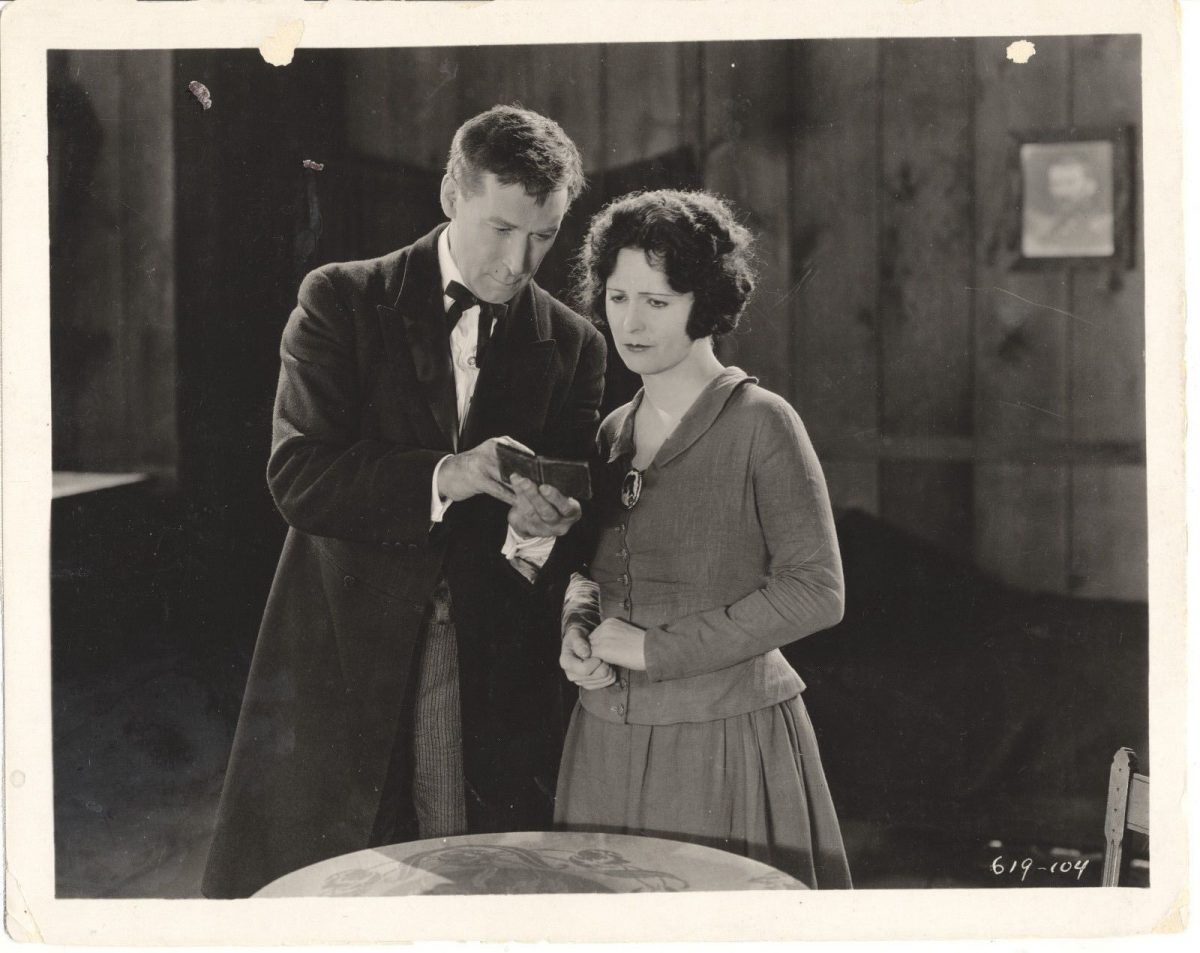 The 1923 Western silent film movie Wild Bill Hickok was directed by Clifford Smith and starred William S. Hart as Hickok. The film was released on November 18, 1923, by Paramount Pictures. It was the first film to depict Wyatt Earp, although in a very brief role, and the only film made before he died in 1929 that included his character.Wild Bill Hickok was the first film to depict Wyatt Earp, (the real Wyatt Earp was a technical advisor on the film) although in a very brief role, and the only film made before he died in 1929 that included his character.The film was reviewed badly and once described as "rather dull and tedious." The film also did poorly at the box office accelerating Hart's already fading star.
The Plainsman – 1936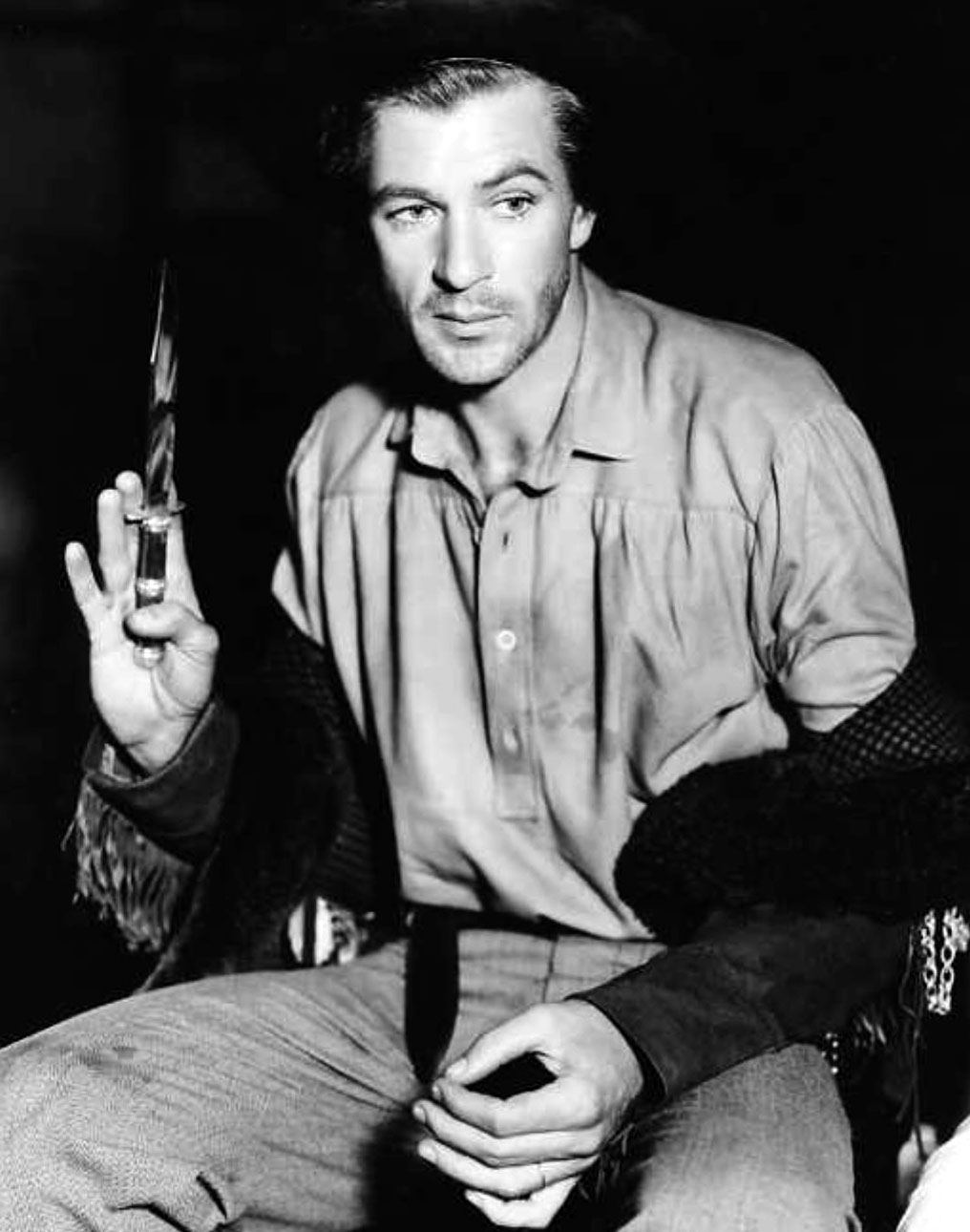 The Plainsman was directed by Cecil B. DeMille and starred Gary Cooper and Jean Arthur and released in 1936. It's more than a highly made-up account of the adventures and relationships between Wild Bill Hickok, Calamity Jane, Buffalo Bill Cody, and General George Custer. It never lets up with absence of facts may get in the way of a good story. The film is notorious for being rather free and easy with timelines. The review in the New York Times by Frank S. Nugent charged DeMille with "taking history by the tail and throwing it out the window." Anthony Quinn, in a very early role, has a role as an Indian.
The Plainsman – 1966
Don Murray starred as Wild Bill Hickok in director David Lowell Rich's plush but rather tepid 1966 remake of the Plainsman. It has an early score by John Williams.
Little Big Man – 1970
Wild Bill -1995
Wild Bill directed by Walter Hill features Wild Bill Hickok, famed gunman of the Old West is played by Jeff Bridges. He's loved by, but cannot love, Calamity Jane. Dogging his trail is young Jack McCall, who blames Bill for abandoning the boy's mother and destroying her life. McCall has sworn to kill Bill, and Bill's ghosts, his failing eyesight, and his fondness for opium may make McCall's task easier…