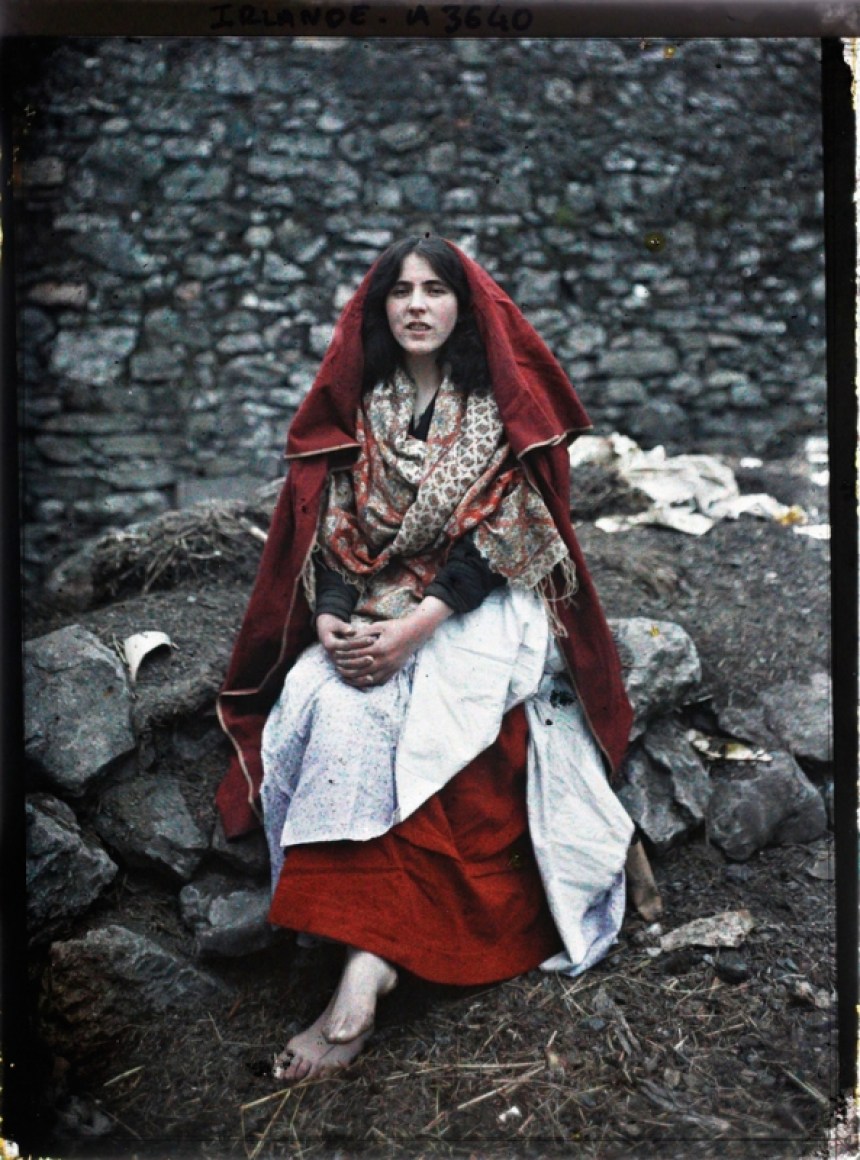 The 73 autochromes of Ireland that French academics Marguerite Mespoulet (1880-1965) and Madeleine Mignon (1882-1976) took in May and June 1913 are the first colour photographs of the island. Their Carnet d'Irlande was organised and sponsored by banker Albert Kahn (1860-1940) as part of his Archives de la Planète project. Launched in 1912, the project aimed to draw "a form of photographic inventory of the surface of the Earth, as it is occupied and managed by men at the beginning of the 20th century."
This was a scientific study of people and place carried out by two academics: Mespoulet an associate professor of English; Mignon an associate professor of mathematics. Their journeyed west to east, initially following the Galway-Dublin rail line. We see the habitat, costumes and landscapes, descriptions of traditional activities, as well as major Irish Celtic and monastic monuments.
We are indebted to French scholar Karine Bigand, whose research forms the greater part of our knowledge of the Archives de la Planète.
"The spirit of the project was simple," she writes, "travel shapes the youth, which is the future of the nation."
Kahn, himself a great traveler, wanted to allow the intellectual elites, future leaders of the French nation, to discover the world, to understand its universal dimensions and to transmit them to the younger generations, in a spirit of peace and tolerance. It was a question of supplementing the book knowledge of these aggregates with a concrete experience of the world. Notes presented to them before departure, gave the stated aim:
 "[to] fix once and for all aspects, practices and modes of human activity whose fatal disappearance is no more than a matter of time."
"Although we are first struck by the misery and filth of its inhabitants, a few live there quite happily – that is to say in a relative ease – but the kids are never cleaner there than the poor little scabies we see here. Little by little, the directors of the Congested Districts Board buy the land and have bigger and healthier houses built, so the village is bound to disappear one day or another"

– M. Mespoulet's notes on Claddagh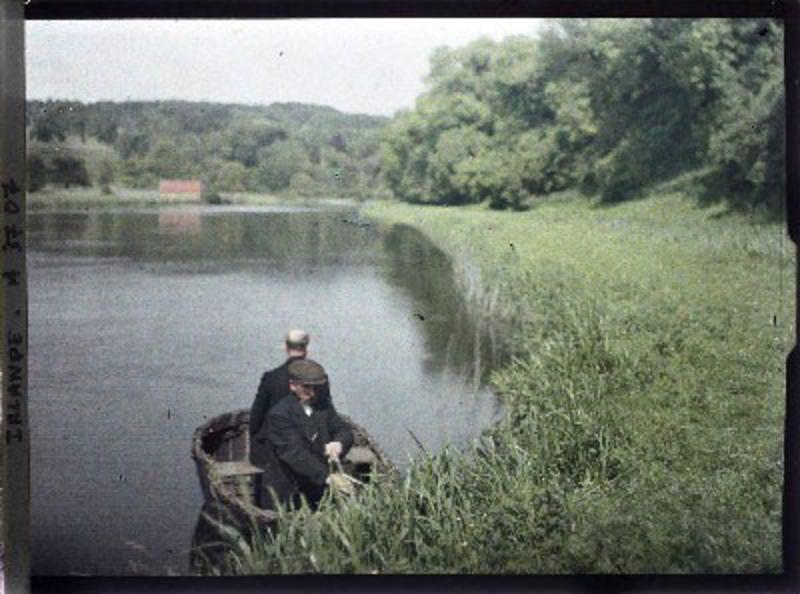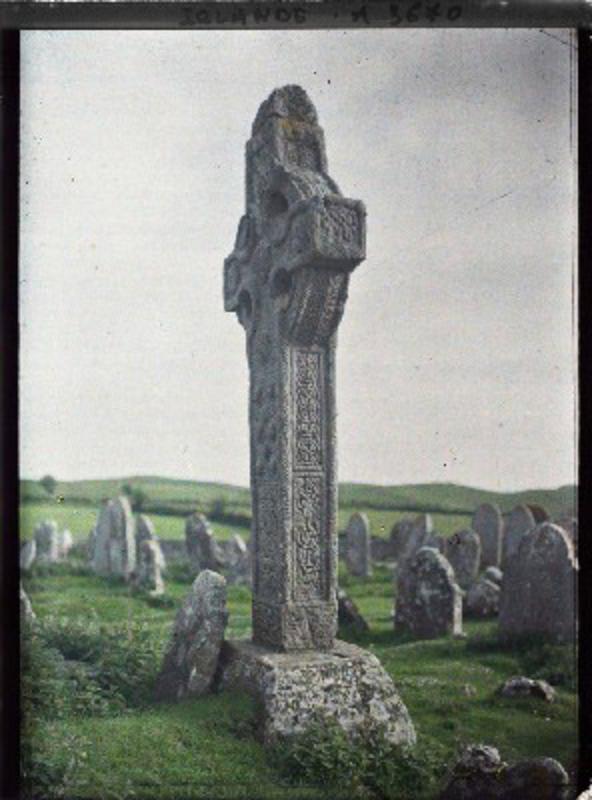 Via: Fellow Primo, Open Edition and Musée départemental Albert-Kahn.