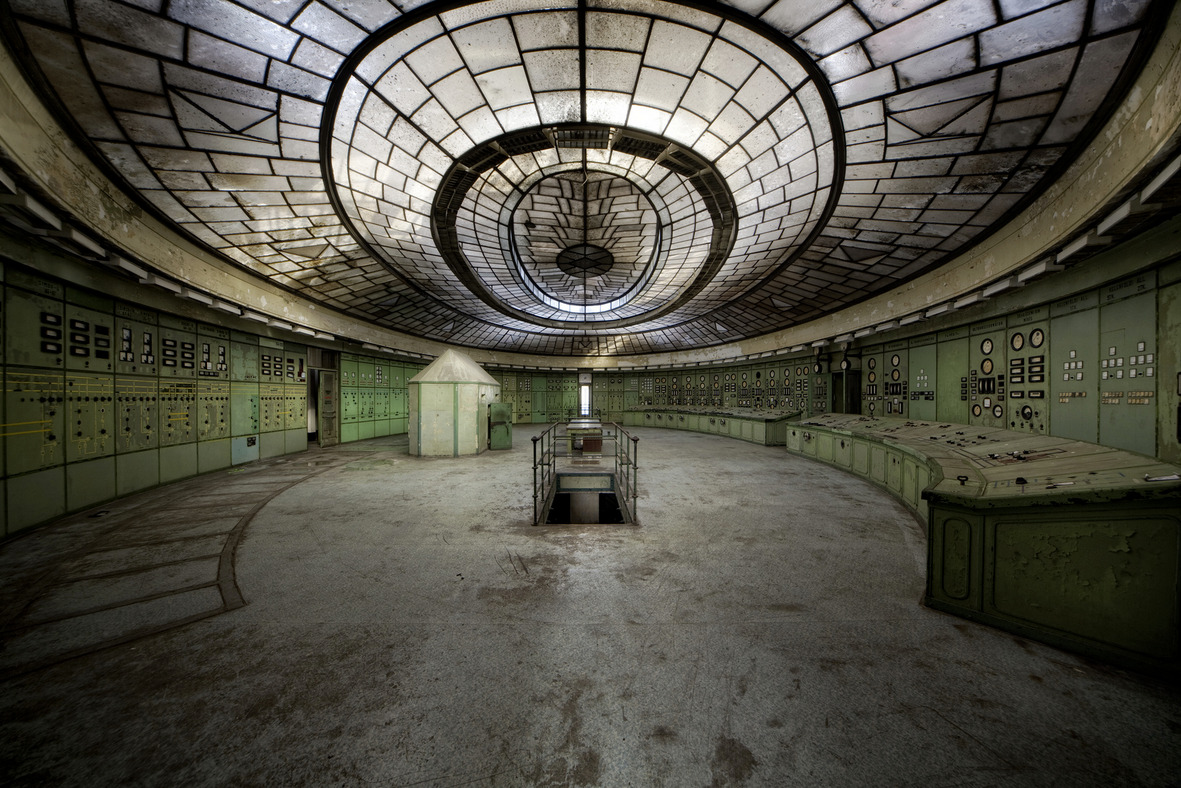 If you're like me, you've once or twice seen the near future in the form of Spielberg's action-packed take on Philip K. Dick's Minority Report. Not precogs, precrime, or pre-arrests, so much, nor the ubiquitous floating ads, but the scenes in which Tom Cruise's character controls his tech by speaking to it and waving his hands in the air, doing a sort of interpretive dance in which voice and body take the place of primitive interfaces.
Increasingly we speak to our technology, make our will known by stroking screens that become ever-more sensitive, gently tap virtual buttons, confront smooth black boxes and flat faceless panes instead of control panels. Will near-future generations miss the keyboard and the mouse, the clunky dials, knobs, switches, sliders, and buttons, of earlier devices? Maybe, but so many machines already crowd design museums, or landfills: curiosity pieces that take on the quaintness cyclists accord to velocipedes.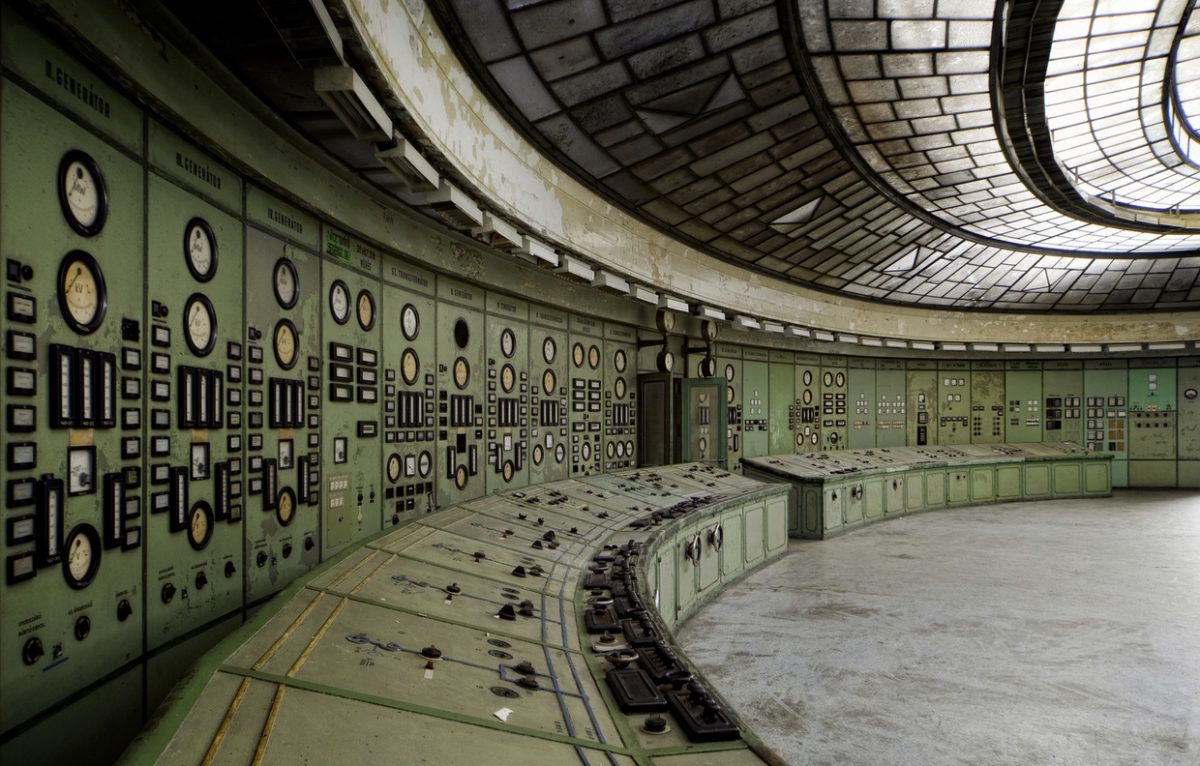 What has been lost? The materiality of control panels, and the peculiar layouts of their buttons, potentiometers, etc., have always made an aesthetic statement as well as a tactile experience, a gym for the fingers, exercise in tailoring precision movements to the variable surface tension of painted alloys and plastics. The satisfying resistance of a well-designed knob, the almost imperceptible click of the needle in a VU meter, the tapping of keys, the gentle whirring of reels and discs… simple pleasures.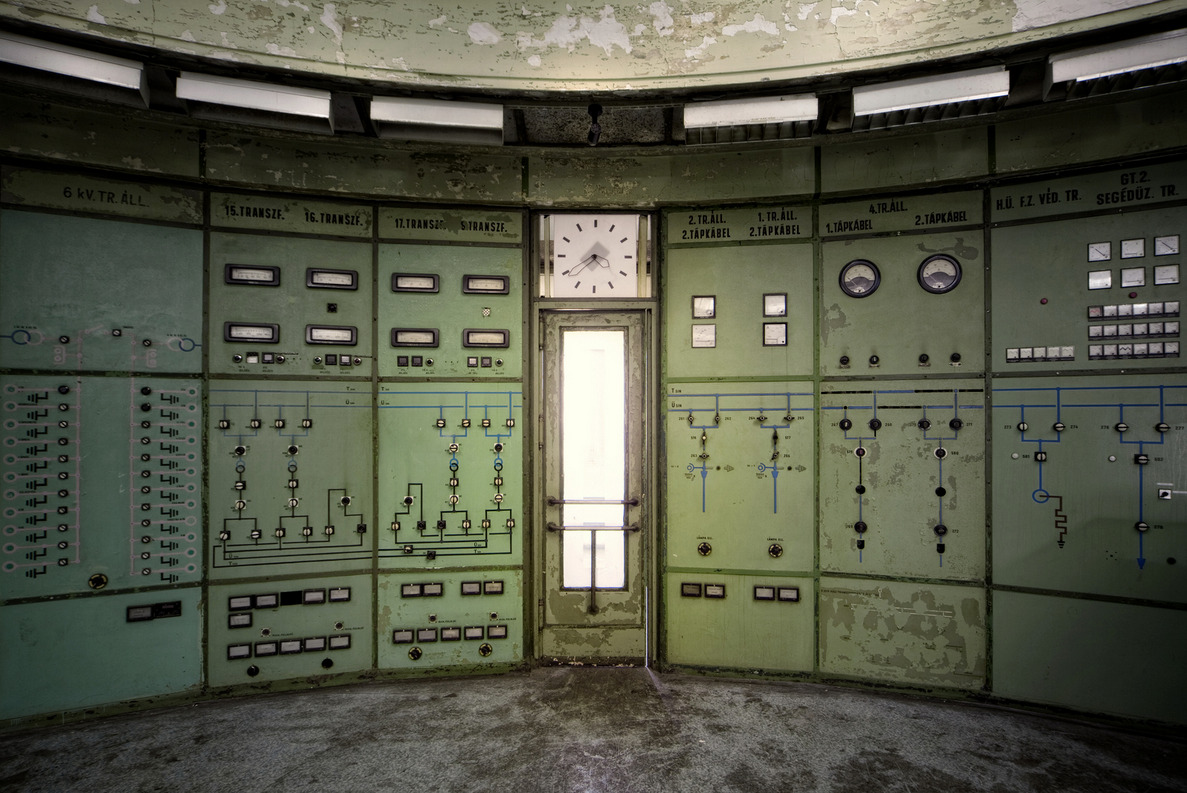 Control panels engage all the senses, become objects of fascination—like this stunningly-photographed abandoned thermal power plant in Hungary—long after they've outlived their usefulness. Will the control panel disappear? No, though I suspect touchscreens will take over, replacing the lovely banks of buttons in power plants and other industrial centers.
Screens now dominate the Johnson Space Center's Mission Control, replacing the whiz-bang beige computer terminals from Apollo moon landing days—though Houston has a plan to restore those tan and olive panels, with their handles, rotary dials, and colored, light-up plastic buttons, for the 50th anniversary next year. A single screen can replace an entire electronic music studio, though Moog, Roland, and other makers have wisely reissued many classic machines and the analog synthesizer is again ascendant.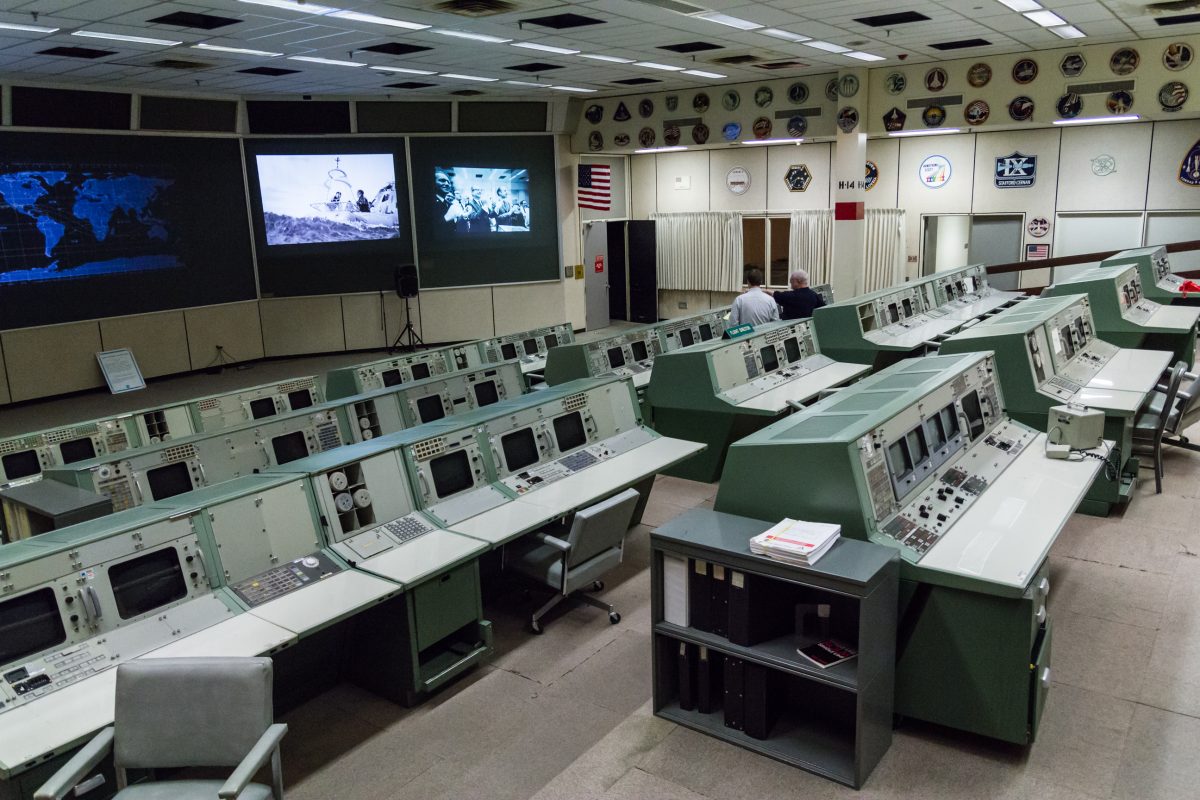 What seems likely to disappear comes back, in large part, because we miss its physical presence, its weight, density, and tactile reassurance, the way it handles light and shadow and makes us feel in control again. See more stunning control panels below and even more here.
via Boing Boing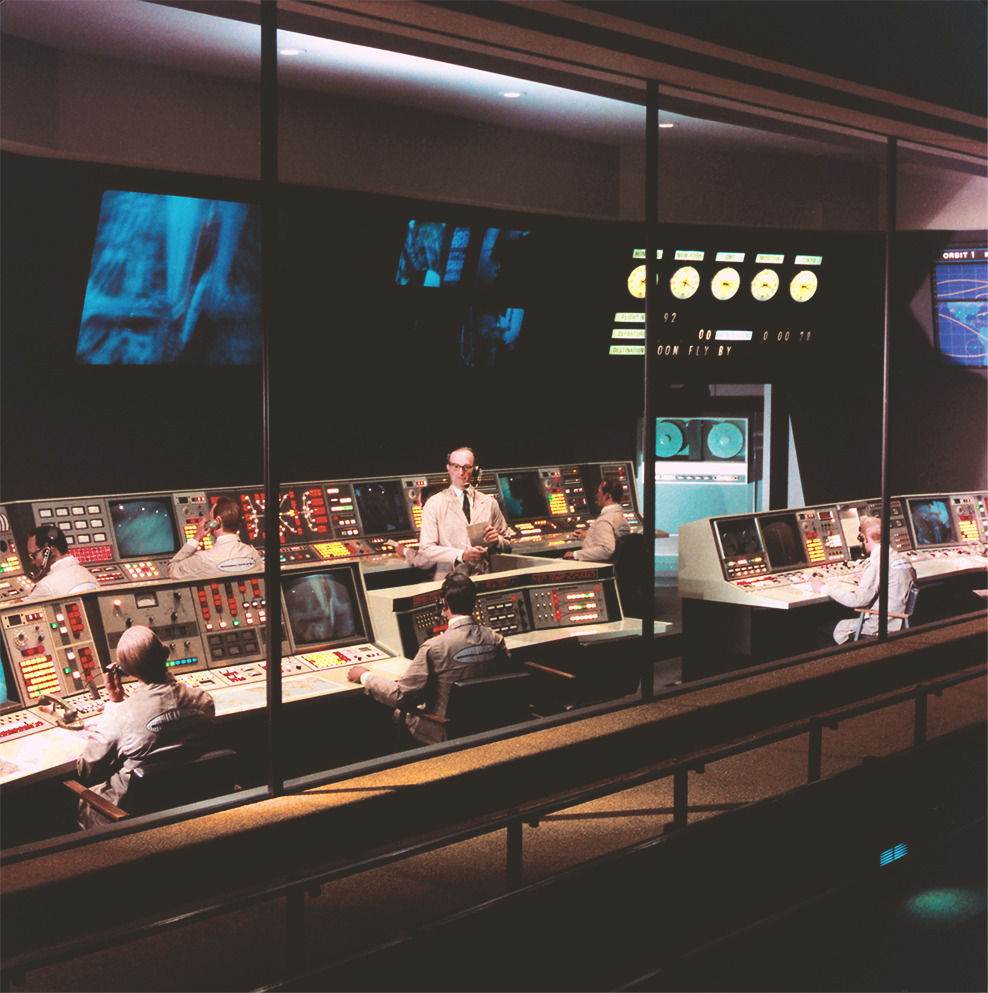 Mission Control at Disney World's Tomorrowland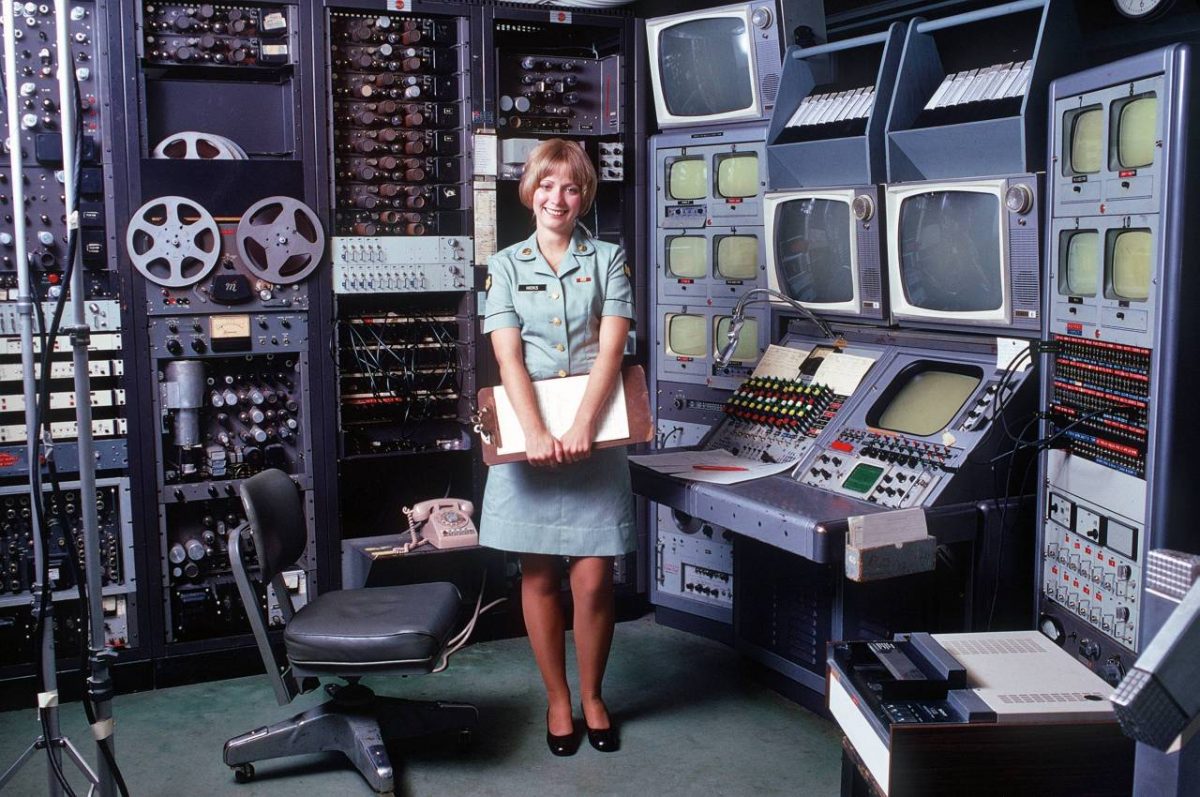 U.S. Air Force video editing suite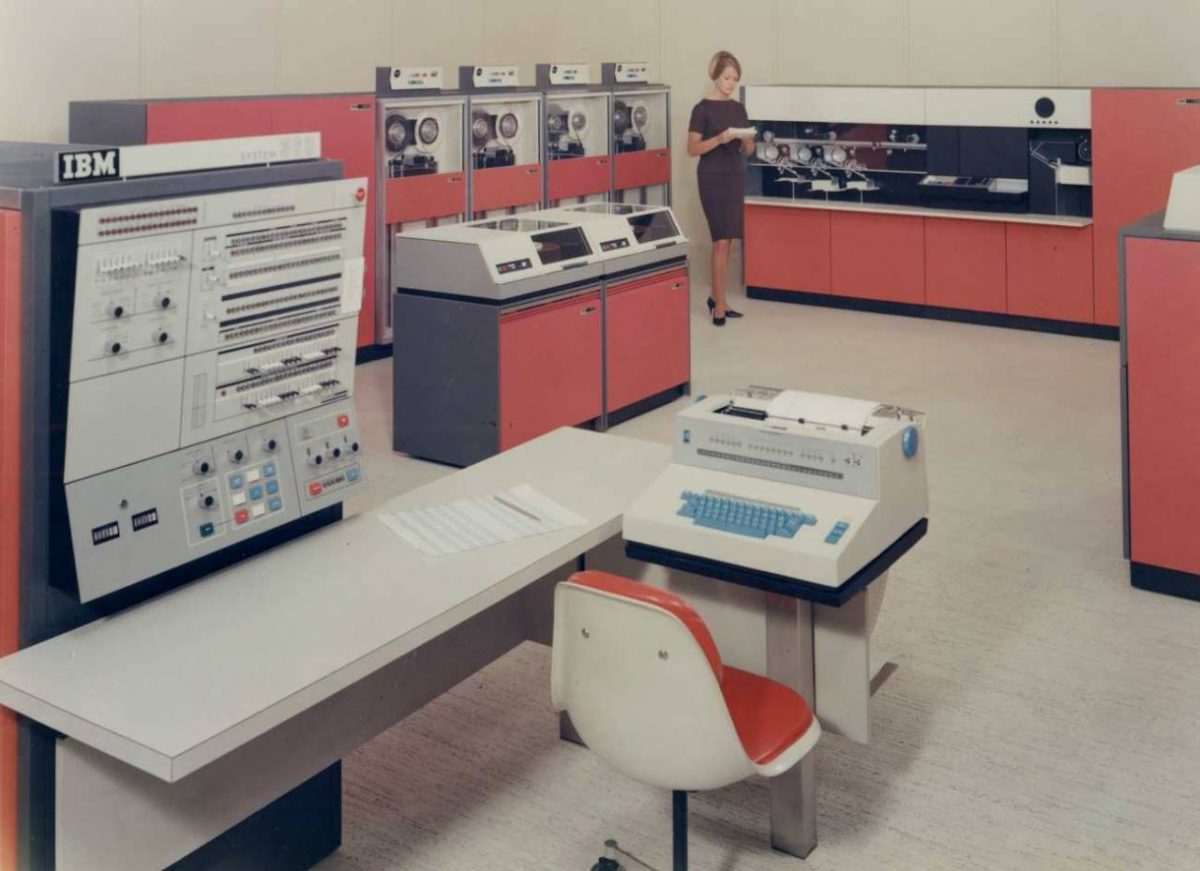 IBM 360 Mainframe and check reading system, 1964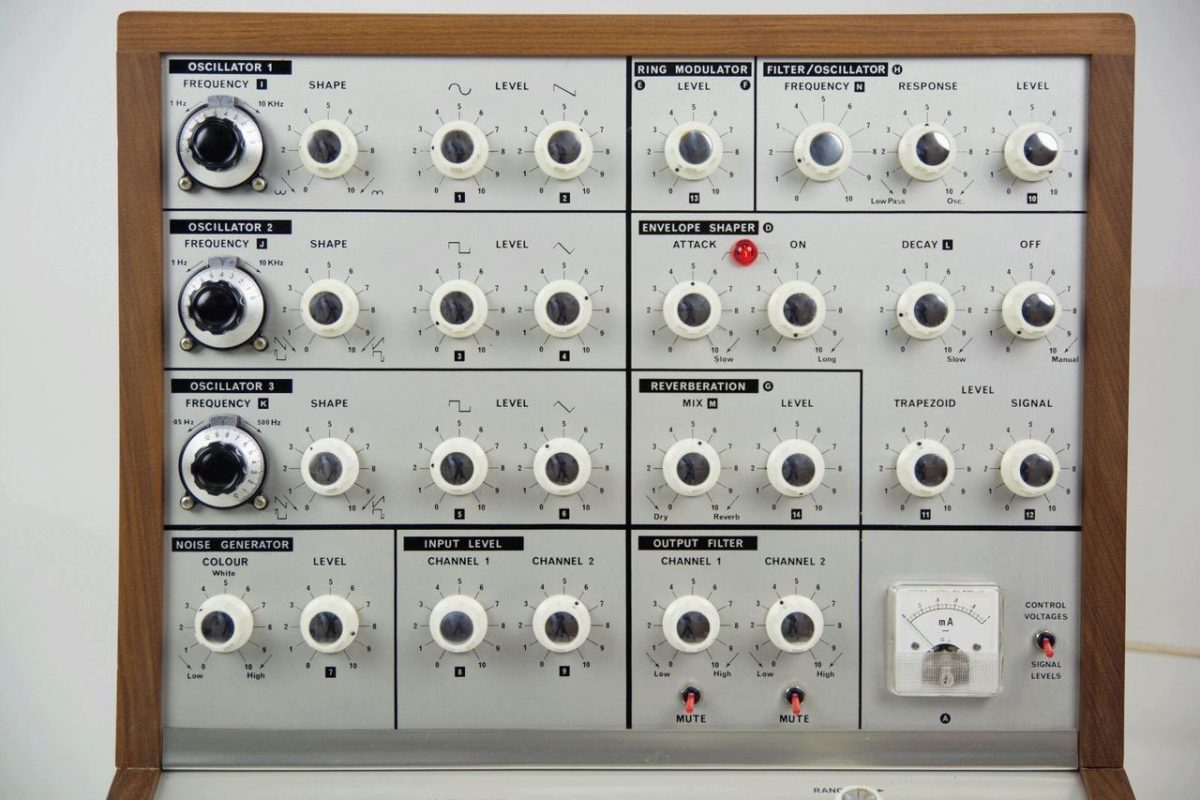 EMS VCS3 Putney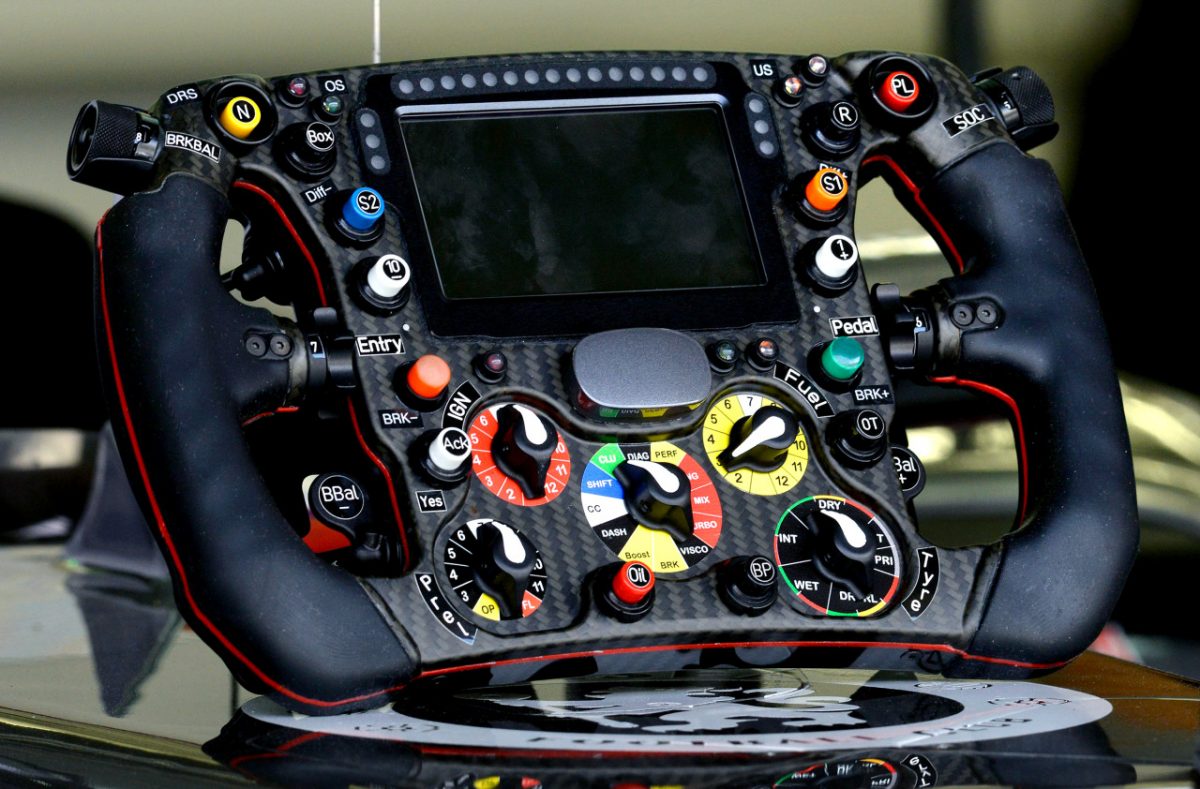 Formula 1 steering wheel (each one is tailored to its specific driver)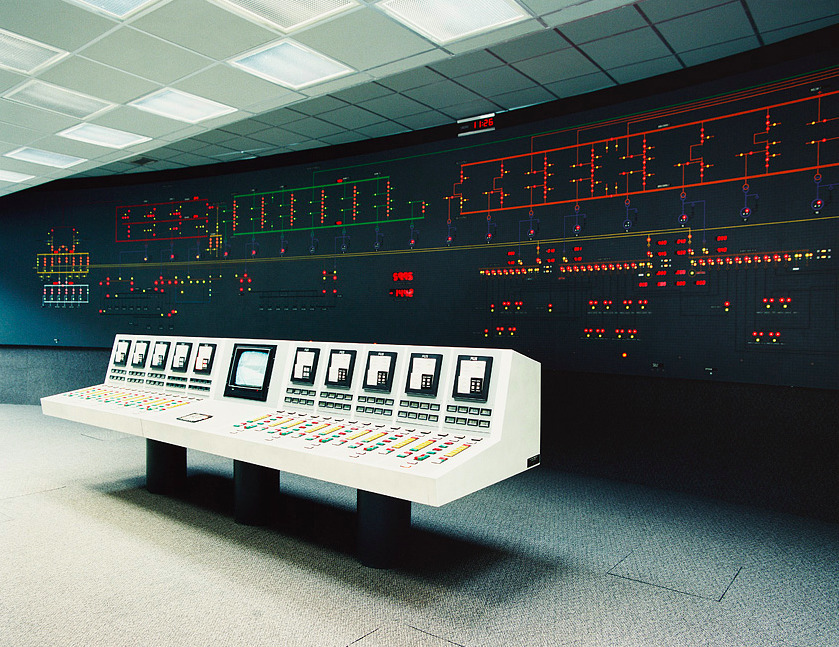 Hydroelectric station control center in Itaipu, Brazil (by Rüdiger Nehmzow)