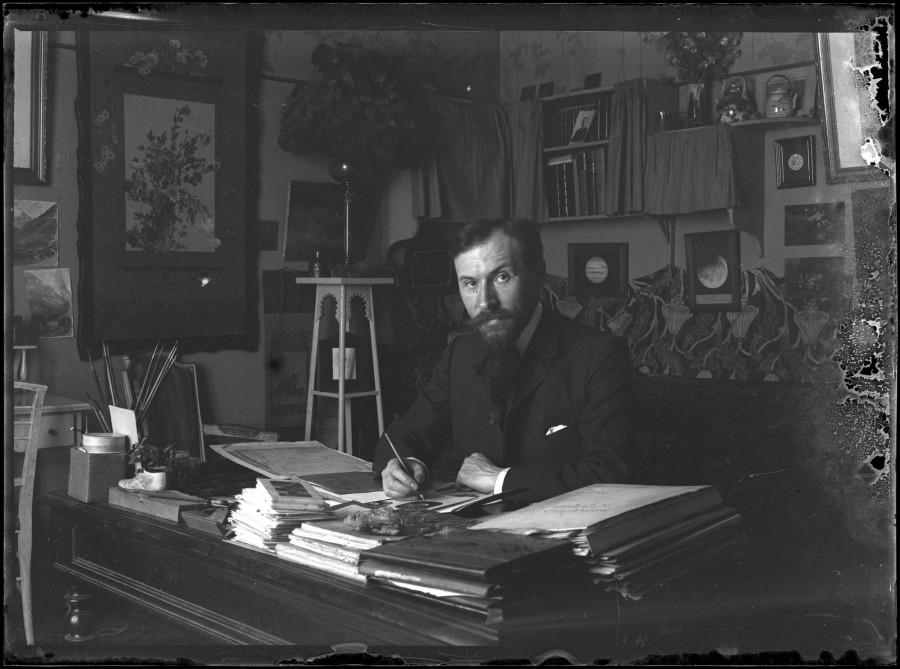 When not painting imaginings of the moonscape and spaceships, French astronomer and artist Lucien Rudaux (1874–1947) wondered what mankind would look like if evolution "had taken a different turn". Rudaux depicted his ideas in illustrations for the 1938 magazine article 'The Bizarre, Human-Animal Hybrids Imagined'.
Written by naturalist and science-fiction novelist Rene Thevenin (1877 – 1967), the article foresaw future humans blessed with physical characteristics more associated with other creatures.  "We can console ourselves by saying that these additions – if we had them – wouldn't add much to our general attractiveness," they quipped. But to a Sea-Shell Man, a Sea-Shell Woman might appear dreamy.
The article appeared in a May 1938 issue of The American Weekly, a sensationalist Sunday newspaper supplement published by Hearst Corporation.
Via: Gizmodo