On July 16, 1969 Apollo 11 blasted the first humans to the moon.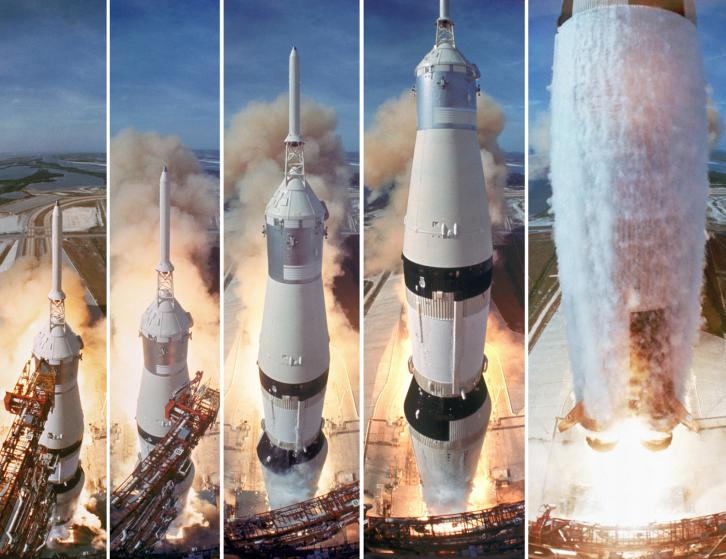 The exciting countdown to blast off and the thrilling sight of the rockets leaving the ground can be seen in this great video which stretches 30 seconds of action to over eight minutes of viewing time.
"The Saturn V vehicle produced a holocaust of flames," says NASA.
via @SteveSilberman