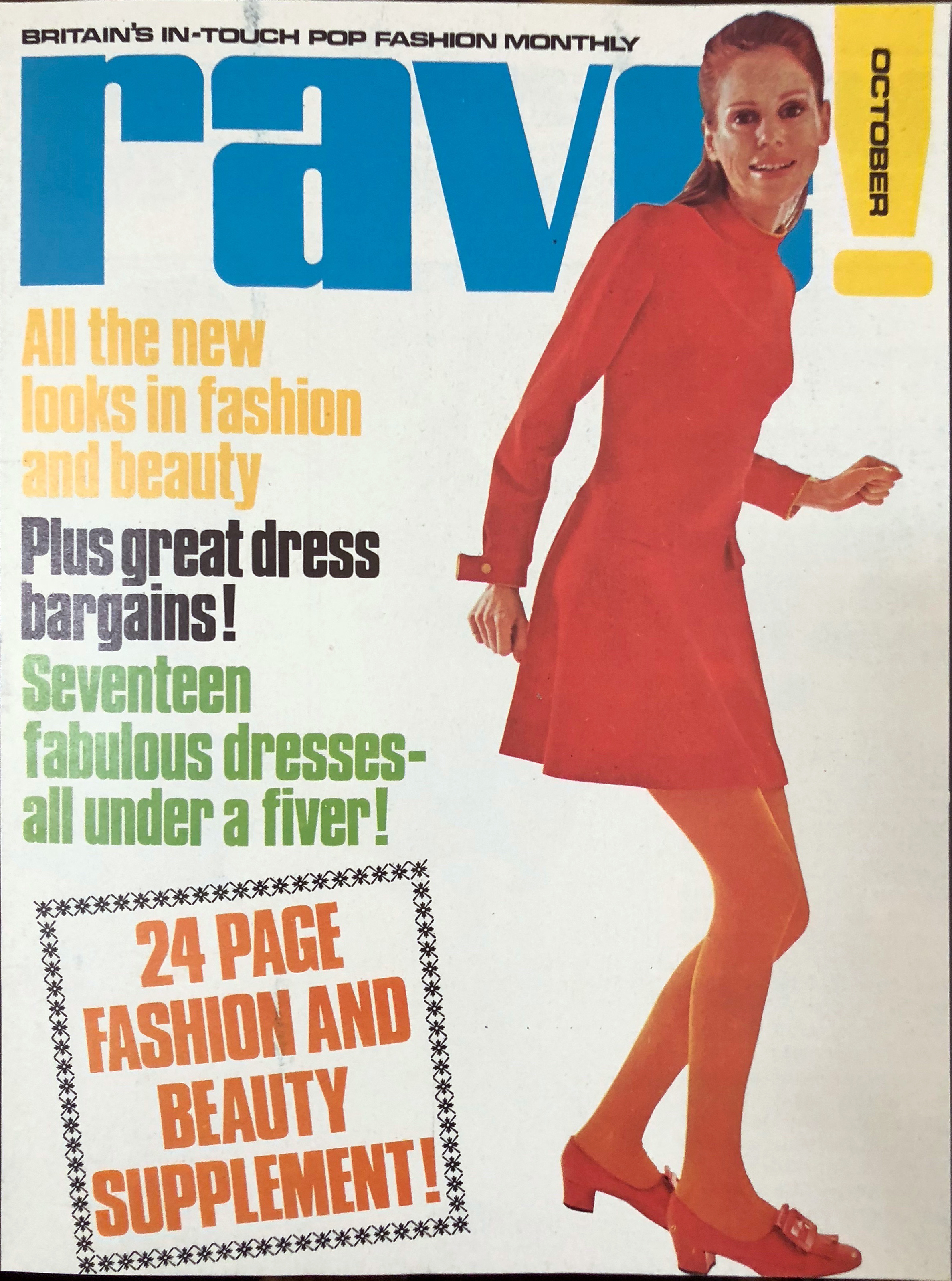 Rave magazine, the British music and culture magazine was launched in early 1964 and lasted just over five years when it closed in 1969. Jon Savage wrote about the publication for the Observer back in 2009:
This widescreen view of pop culture was also assumed in another great magazine launched in early 1964. At 2s 6d, Rave (George Newnes) was five times as expensive as the weekly music papers, but in return you got an 80-page or so A4-size monthly, with excellent quality paper, meaty content and great photographs – by Jean Marie Perier, Terry O'Neill, Marc Sharratt and others.

The first issue showed the cross-media spread of British pop culture with a front cover shot of the Beatles with 007 badges. Paul McCartney has a spy camera, while Ringo's gun shoots BANG. Inside are Dusty's fashion tips, a feature on star holidays (Sitges, Corfu etc) and a regular monthly event, DJ Alan Freeman's "Heart to Heart": this month, Billy Fury – '"The Billy No One Knows".

Rave went further and deeper with articles about Stuart Sutcliffe, the lost Beatle, a fashion round table with John Stephen and the Pretty Things, and notices about up-and-coming groups such as the Yardbirds. Photo shoots were set in (for then) unusual locations, like Portobello Road or Covent Garden, and stars including Jeff Beck were used to model gear such as PVC overcoats.

Like Fabulous, Rave prominently featured young women writers. Cathy McGowan was a regular, along with Maureen O'Grady and Dawn James. However, if the ads for guitars were anything to go by, Rave also appealed to young men. Balancing teen pop with groups like the Yardbirds, the Byrds and the Who, it acquired a circulation of 125,000 by 1966.