Vintage postcards can be outlandish and saucy. Tumblr Bad Postcards collates postcards from 1950s America. We've pulled out some of the best featuring animals.
GREAT SLOTH BEAST
MEGATHERIUM

Megatherium was the largest of the ground sloths, and although apparently very awkward and slow-witted, his great size and strength protected him from the large meat-eaters of his time. He lived during the Pleistocene epoch which began 1 million years ago.

Thunderbeast Park – Hiway 97 – Chiloquin, Ore.
MASTER OF MIRTH — Veteran funnyman, Lou Jacobs, celebrates over a half-century of clown chores with The Greatest Show on Earth.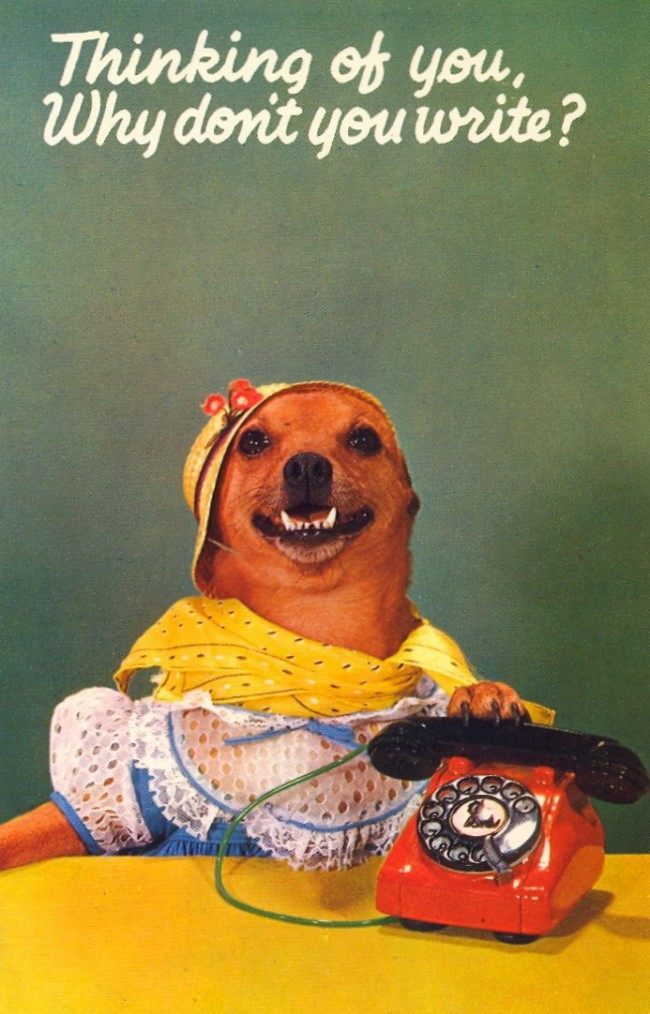 WOOFY, THE WALRUS
MARINELAND OF THE PACIFIC
RANCHO PALOS VERDES – SOUTHERN CALIFORNIA

WOOFY, THE WALRUS, arrived from Alaska with three other walrus babies in May, 1961. He was only two weeks old, but already he weighed 80 lbs. A diet of pure whipping cream, minced clams, brewer's yeast and vitamins helped him and his playmates gain a pound a day for many months. He will eventually weigh at least 2,000 lbs.!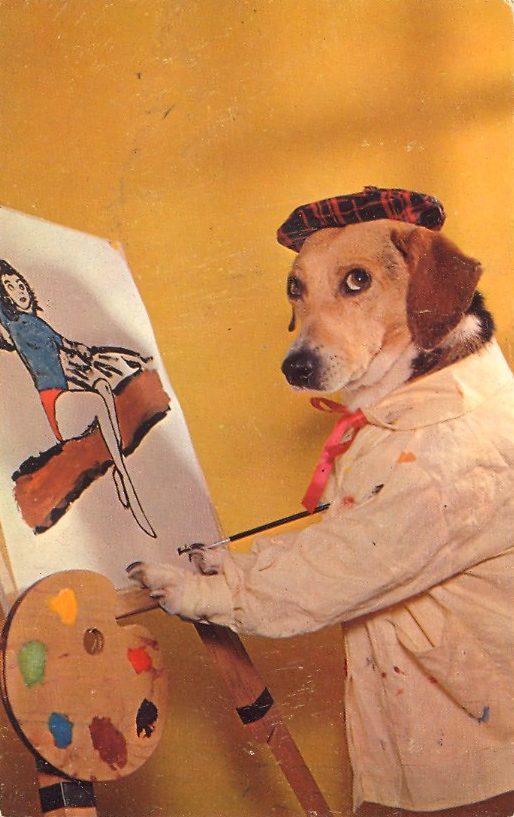 GRIZZLY CHAINSAW MASSACRE
The 5-ton 16-1/2 foot mother grizzly bear and cub carved from a giant Redwood by Kenyon R. Kaiser, a sculptor with a chain saw, at the TREES OF MYSTERY—SHRINE OF THE REDWOOD HIGHWAY.
JUMPING JACKALOPE
The Jackalope, especially famous in Wyoming and Colorado, is an oddity of the great western states and a fine example of western humor.
Goofy Golf
The Magic World!
Panama City Beach, Florida