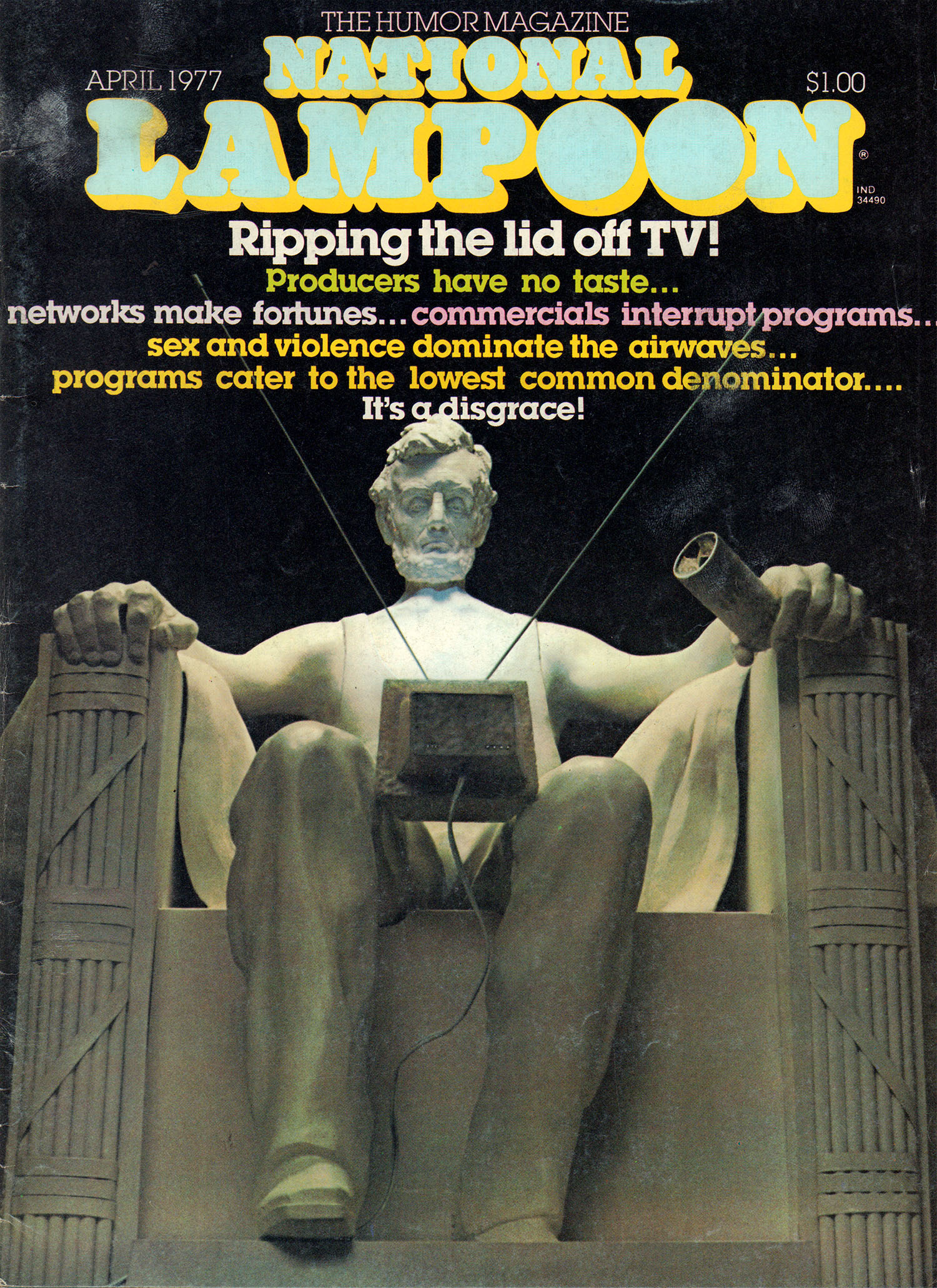 The April 1977 issue of National Lampoon declares: "Producers have no taste, networks make fortunes, commercials interrupt programs, sex and violence dominate the airwaves, programs cater to the lowest common denominator… it's a disgrace!"
In this issue, National Lampoon unleashed their merciless wit upon the subject of television.  Included  was a TV Guide parody that brilliantly makes fun of the state of the boob tube in '77.  (Little did they realize, things would only get worse.)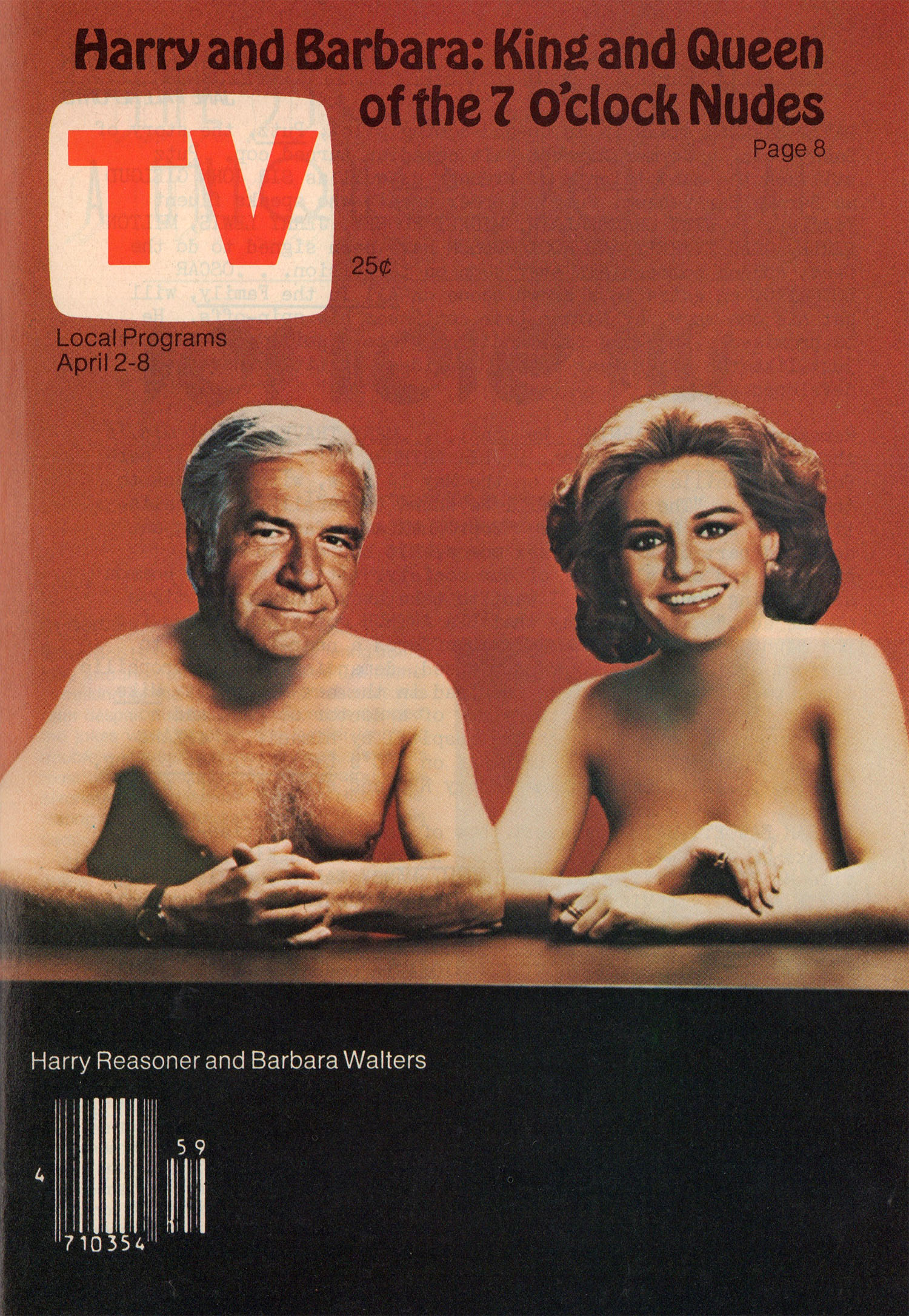 And so begins our decent into the gutter, as National Lampoon delivers a TV Guide that is both over-the-top crude and hopeless… and yet, not so far from real television programming.  If you remember the shows and the celebs that regularly appeared on TV back in the seventies, you'll appreciate this parody.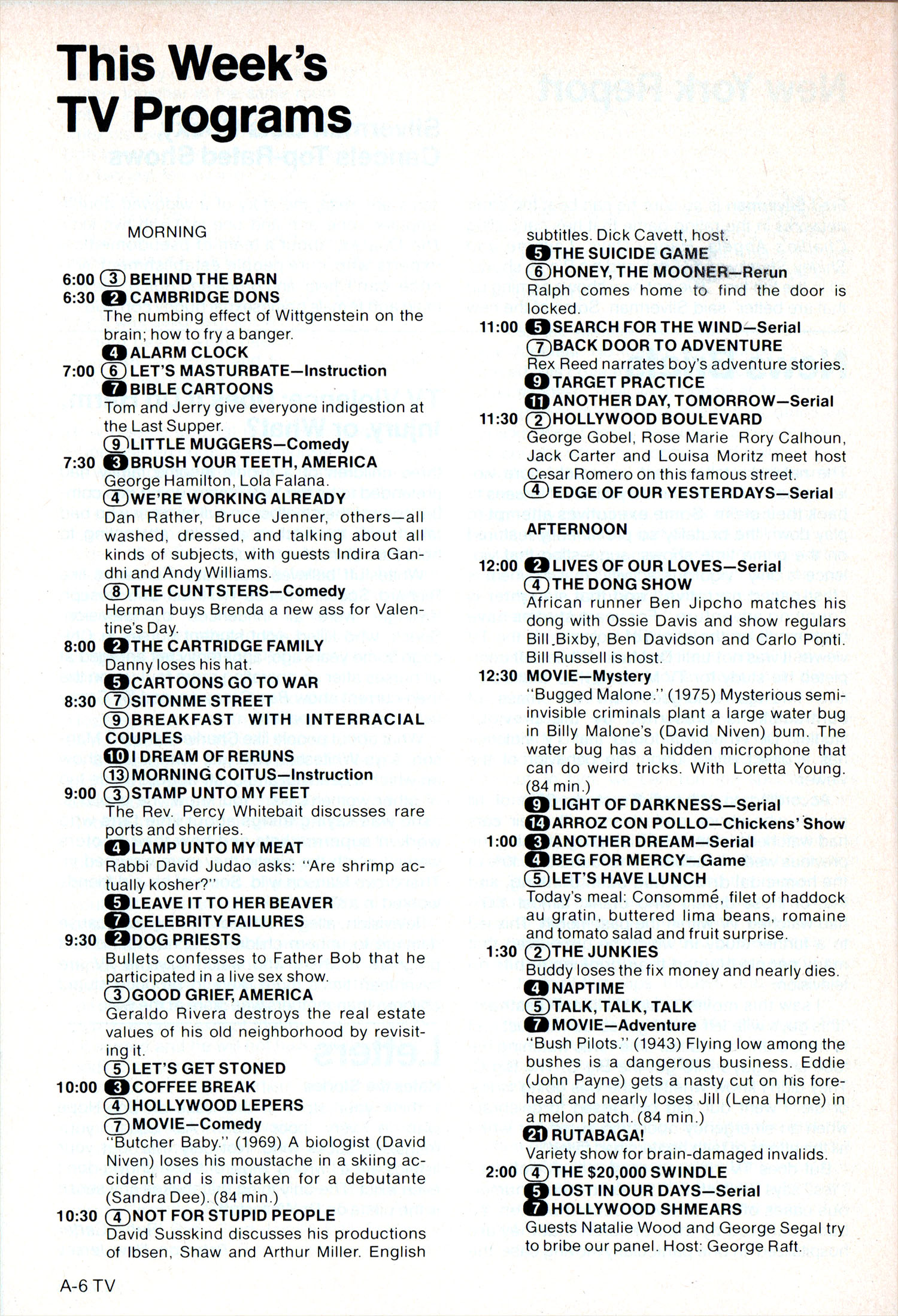 Featuring "Rutabaga! Variety show for brain-damaged invalids" and the game show "Beg For Mercy".
Be forewarned that things will get progressively sleazier as the day wears on.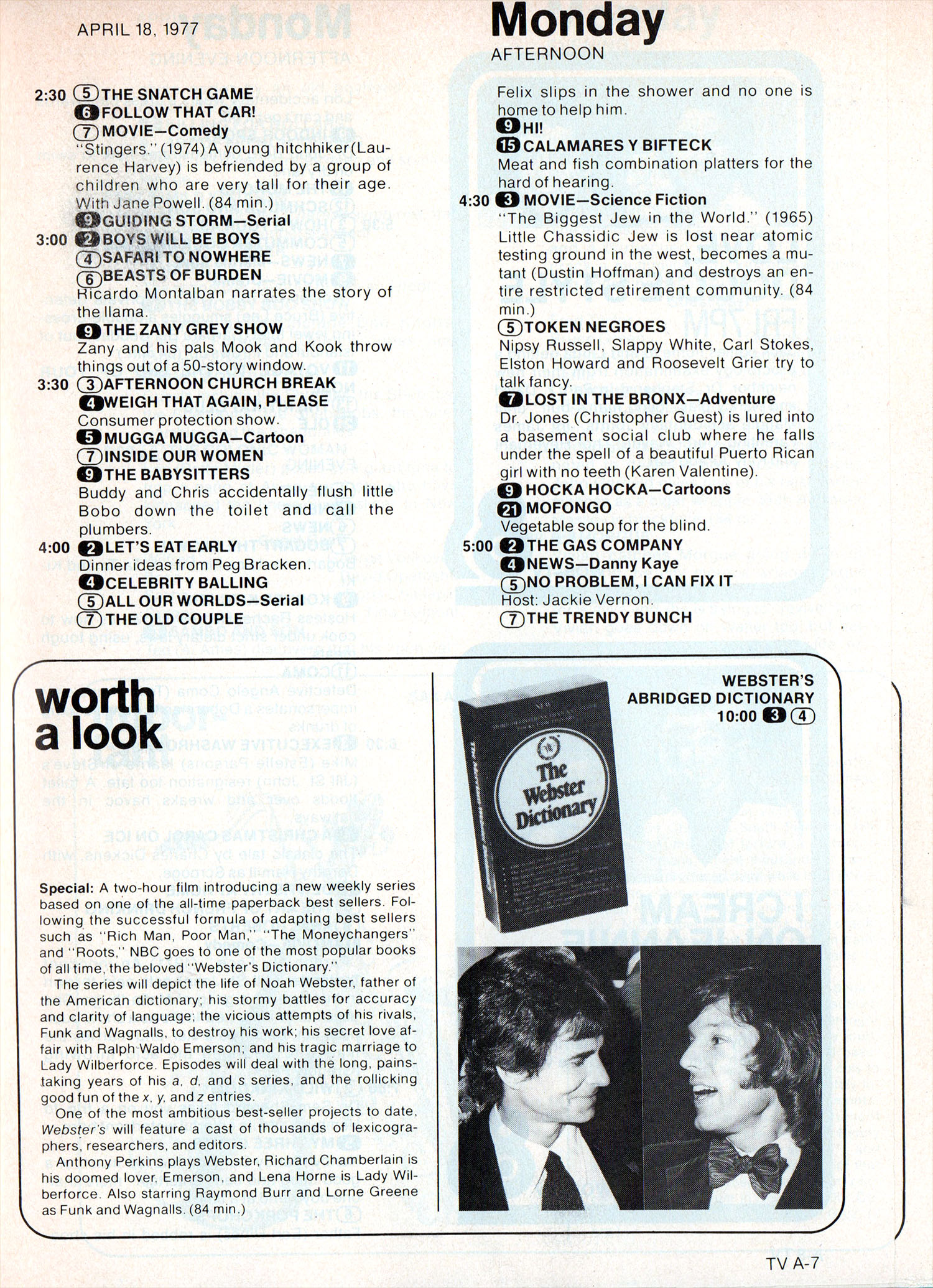 Featuring the sci-fi classic "The Biggest Jew in the World"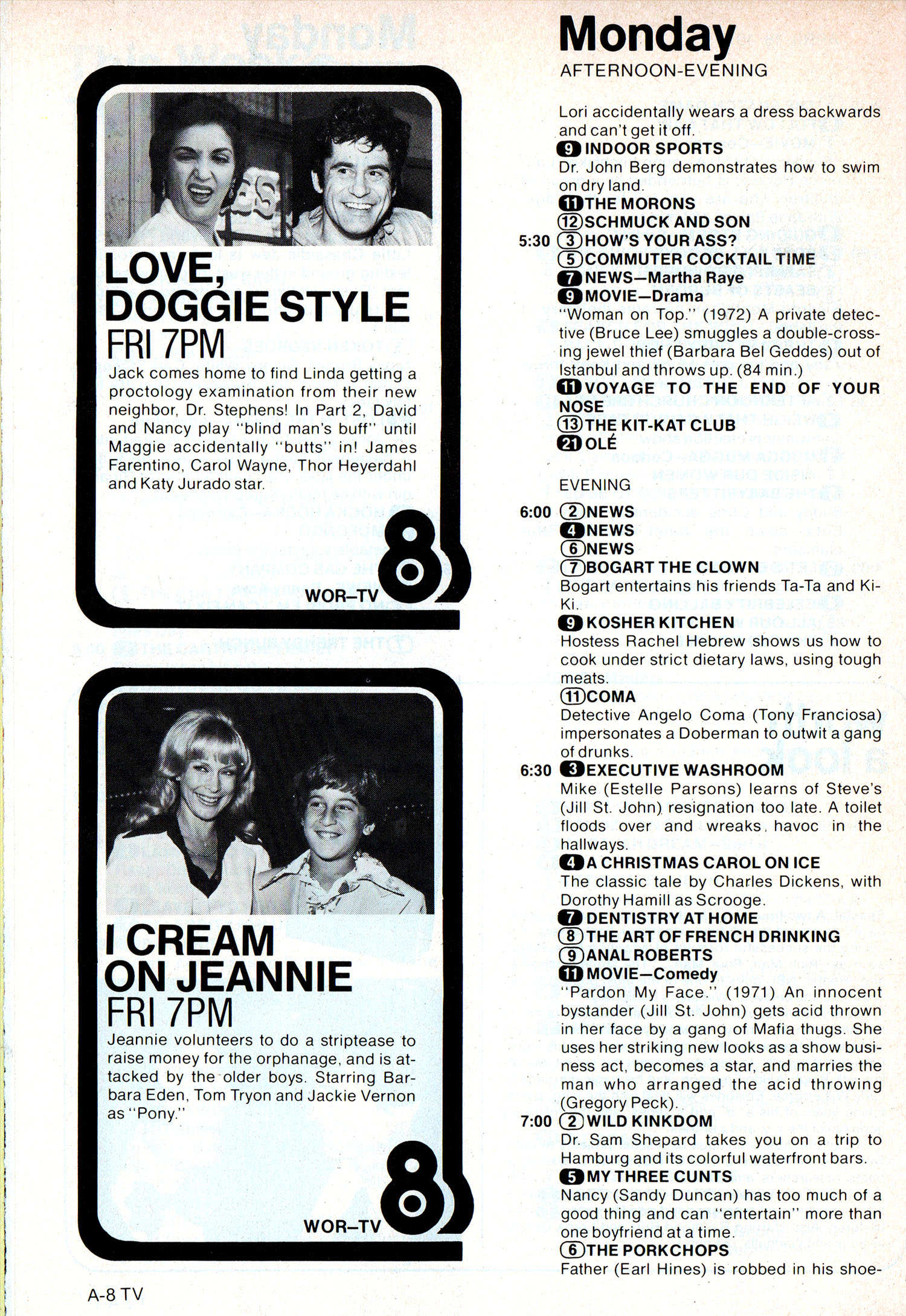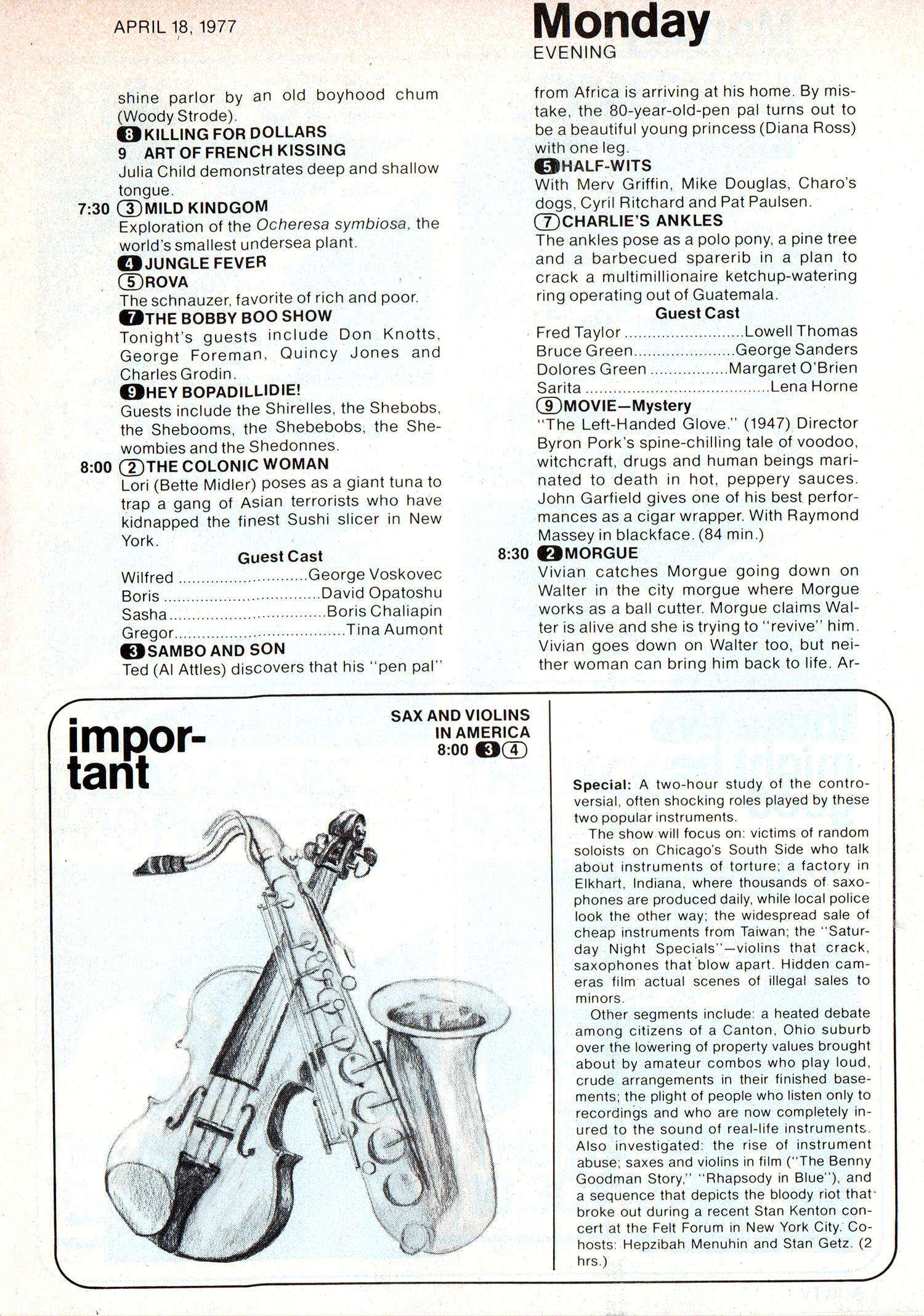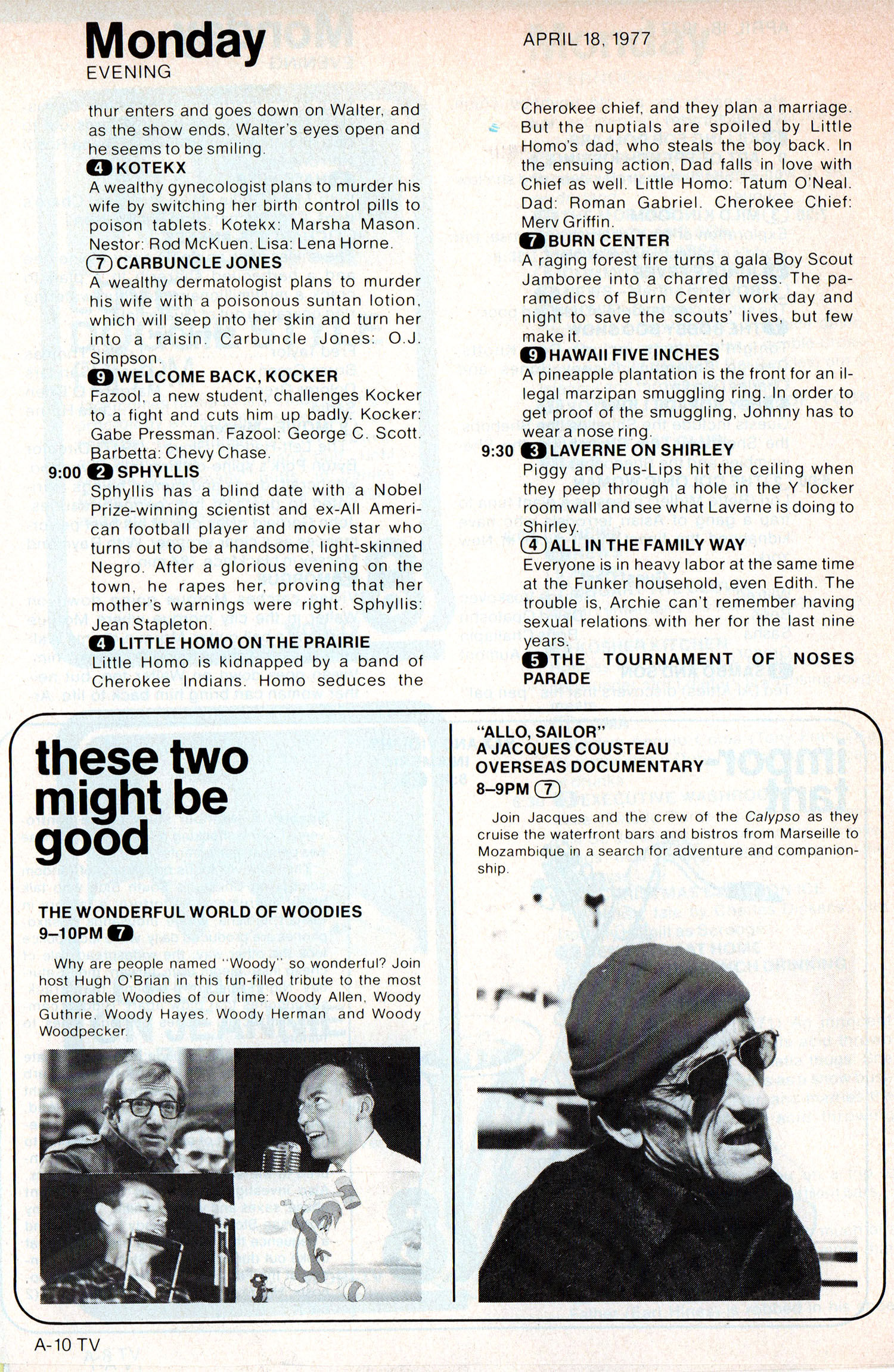 Featuring: "Burn Center: A raging forest fire turns a gala Boy Scout jamboree into a charred mess" and a show called "Syphilis" – I'll leave it to you to read the description.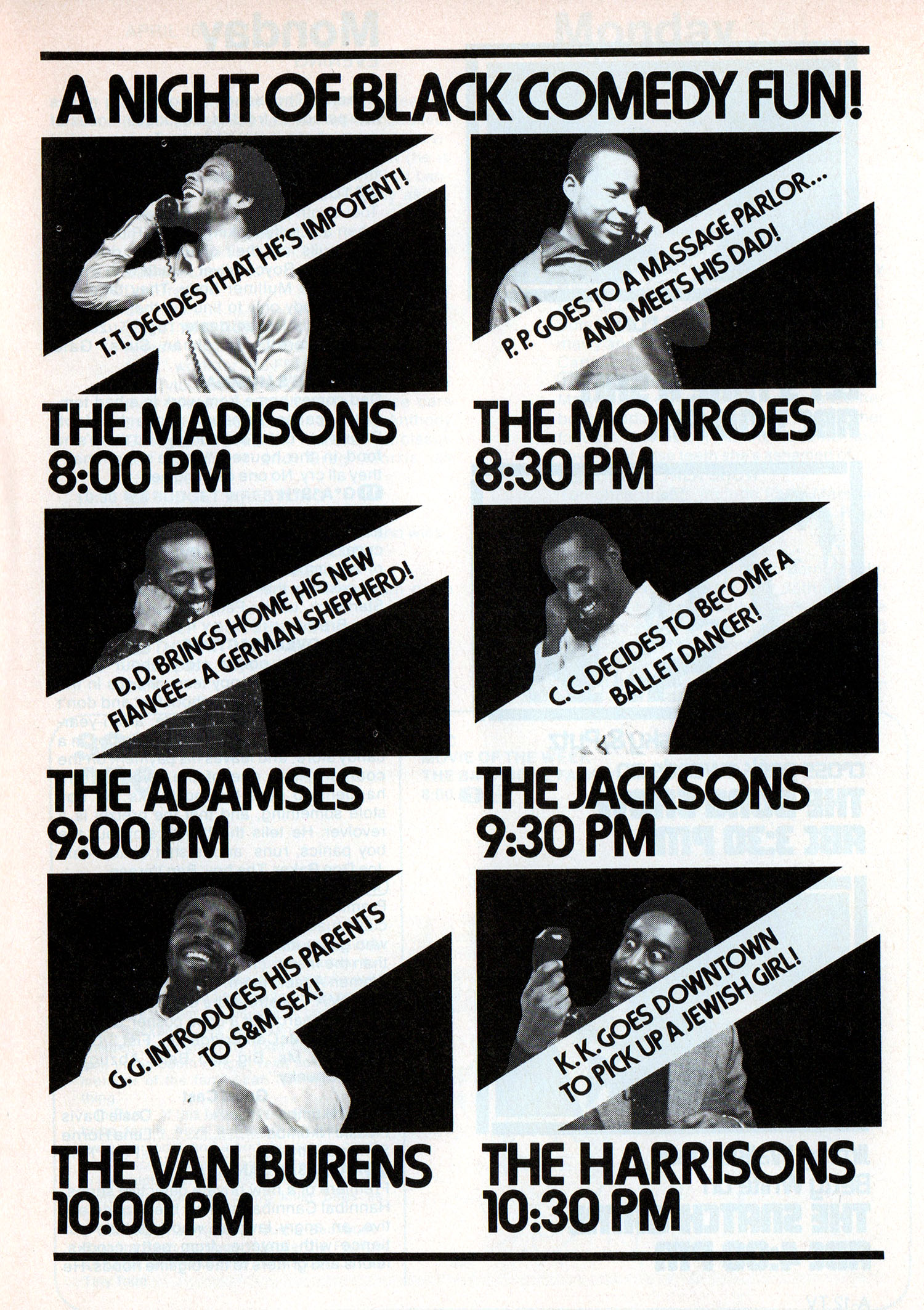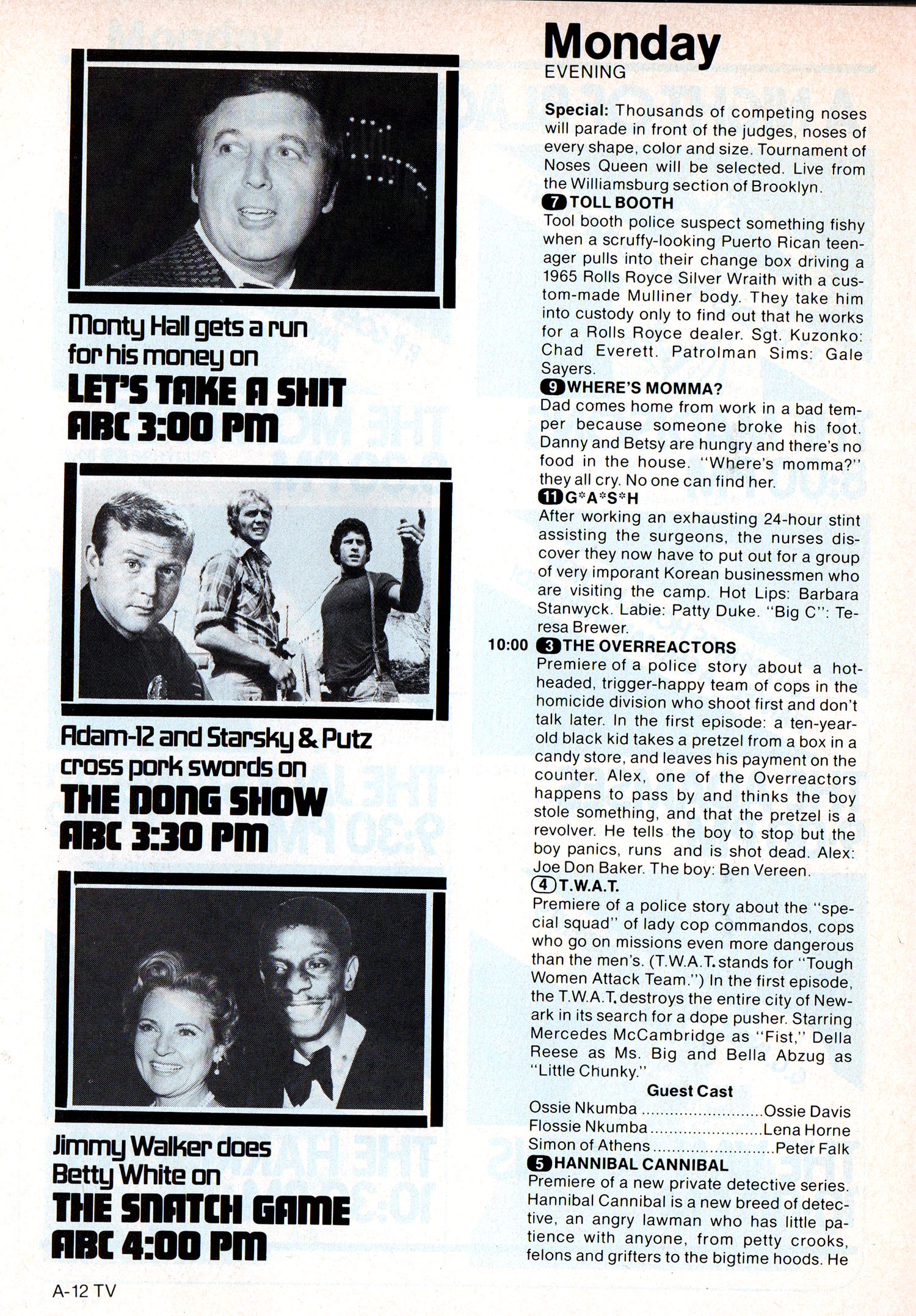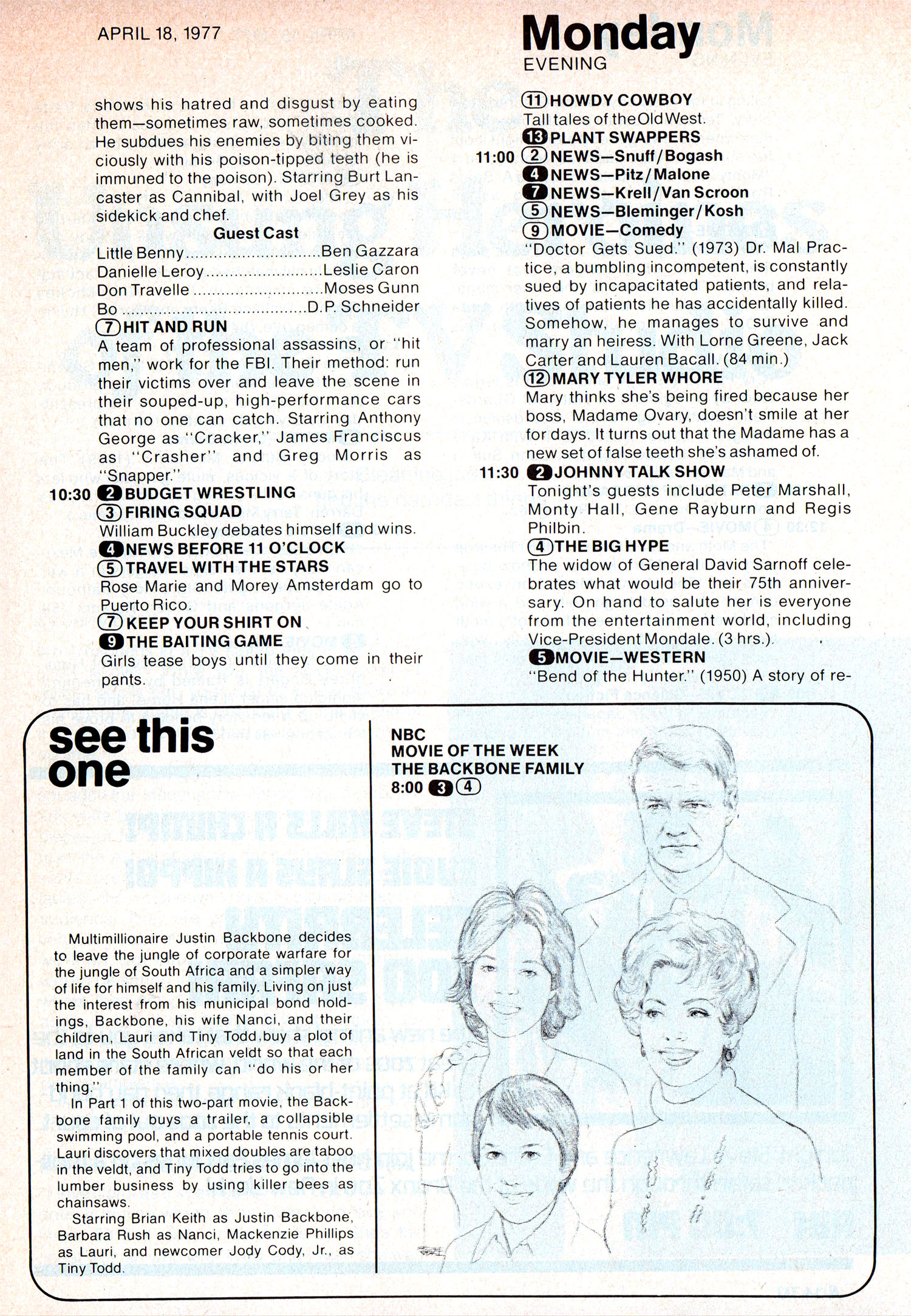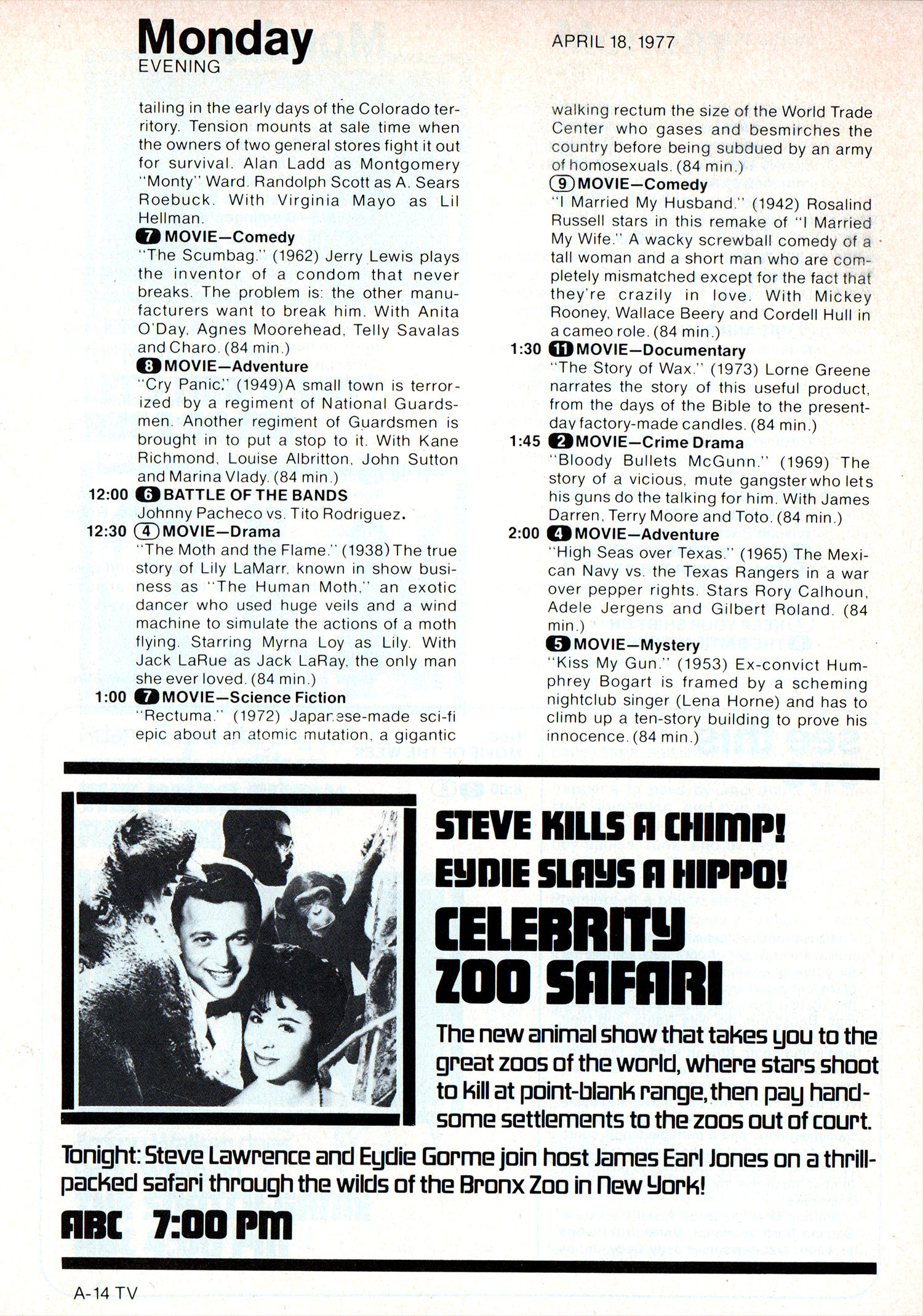 "Steve kills a chimp! Eydie slays a hippo!" And, finally, a few additional TV-related illustrations from this April 1977 issue.  Cheers!