If you've a copy of Suspense Comics #3 from 1944 – the one with the Alex Schomburg cover featuring sex-up Nazi death bondage – news is that your gem is worth a lot more than the 10 cents cover price. In 2015, a copy sold for $173,275.  You can buy one here – the asking price is $80,000 and rising. Nazi comic book ultra-violence and porn, whether it's British S&M,  Israeli Holocaust smut or American tales of Hitler's perverted minions – always sell well.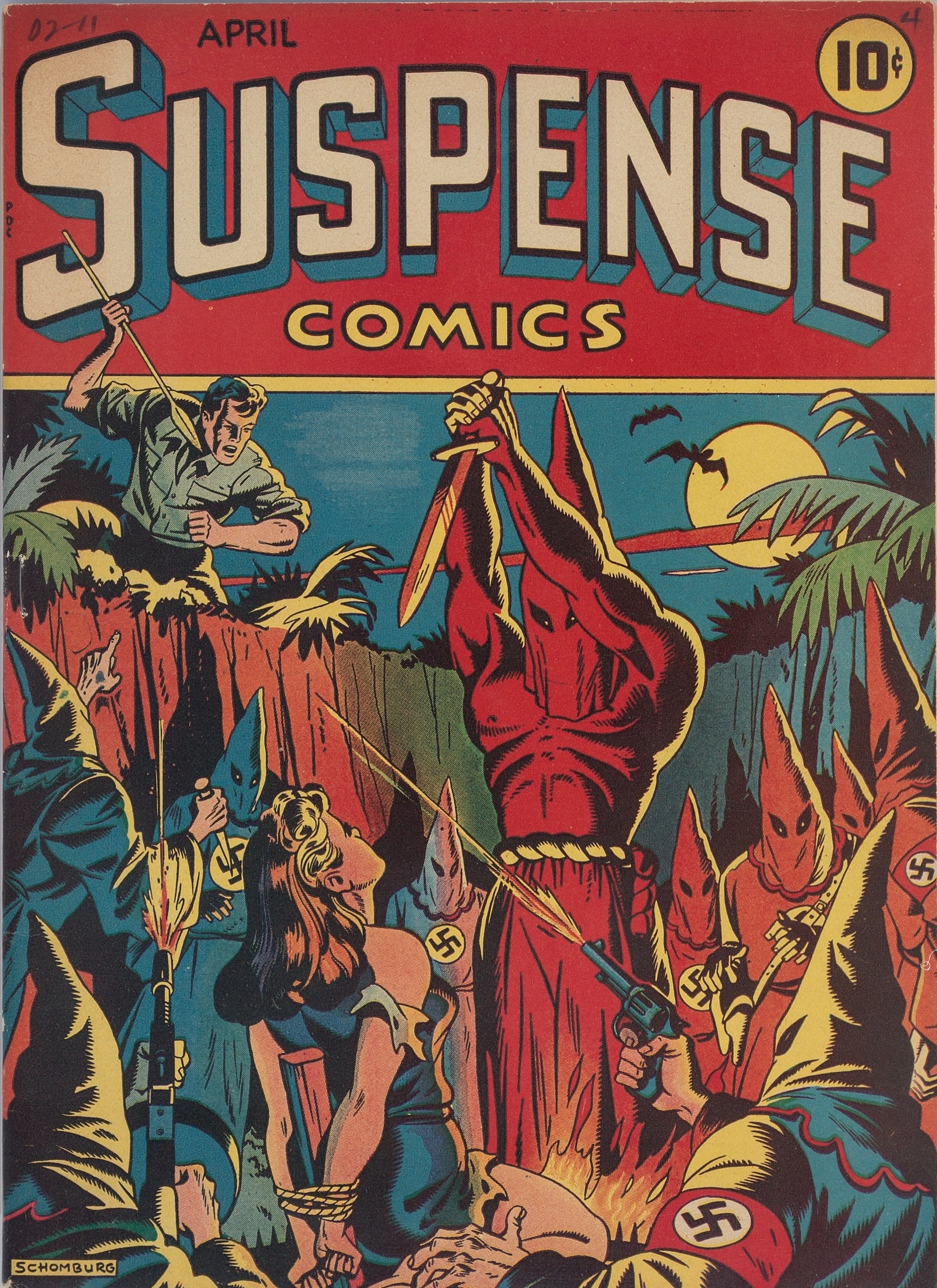 Heritage Auctions' website tells us more of the issue:
Suspense Comics #3 Mile High Pedigree (Continental Magazines, 1944) CBCS NM- 9.2 White pages. This white-hot Golden Age issue, driven by the "classic" Nazi bondage/torture cover by Alex Schomburg, has been climbing the list of Overstreet's Top 100 Golden Age Books for years. It's currently at #26, up from #38 in 2012, and #63 in 2007.
So what do you get for your money? After all, books are made to be read, right, not dipped in aspic. Does the inside live up to the suggestive outside? And look out for the back cover guide "How to Write Love Letters" (and his your secret perversion for gonzo Nazi filth).
Read on…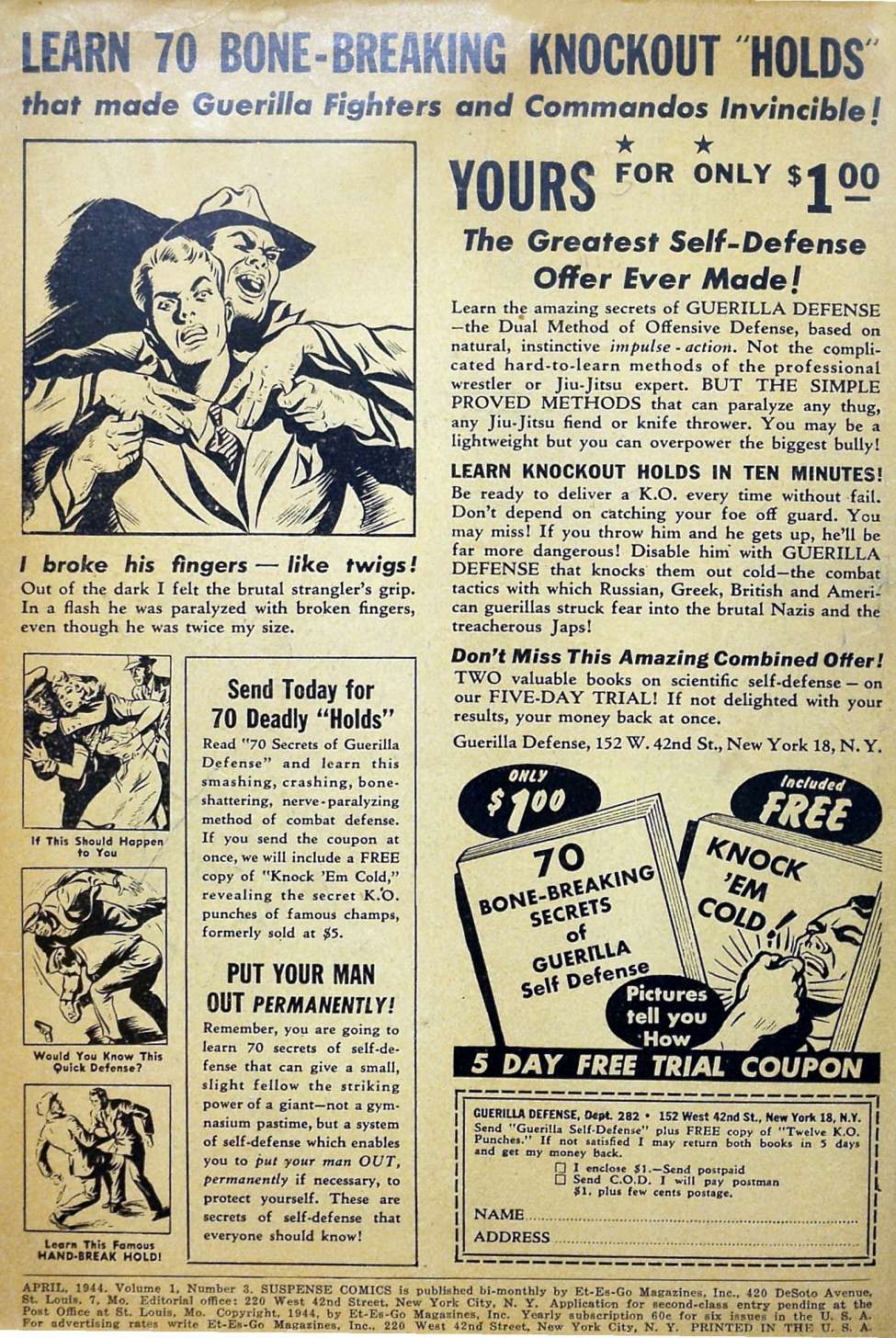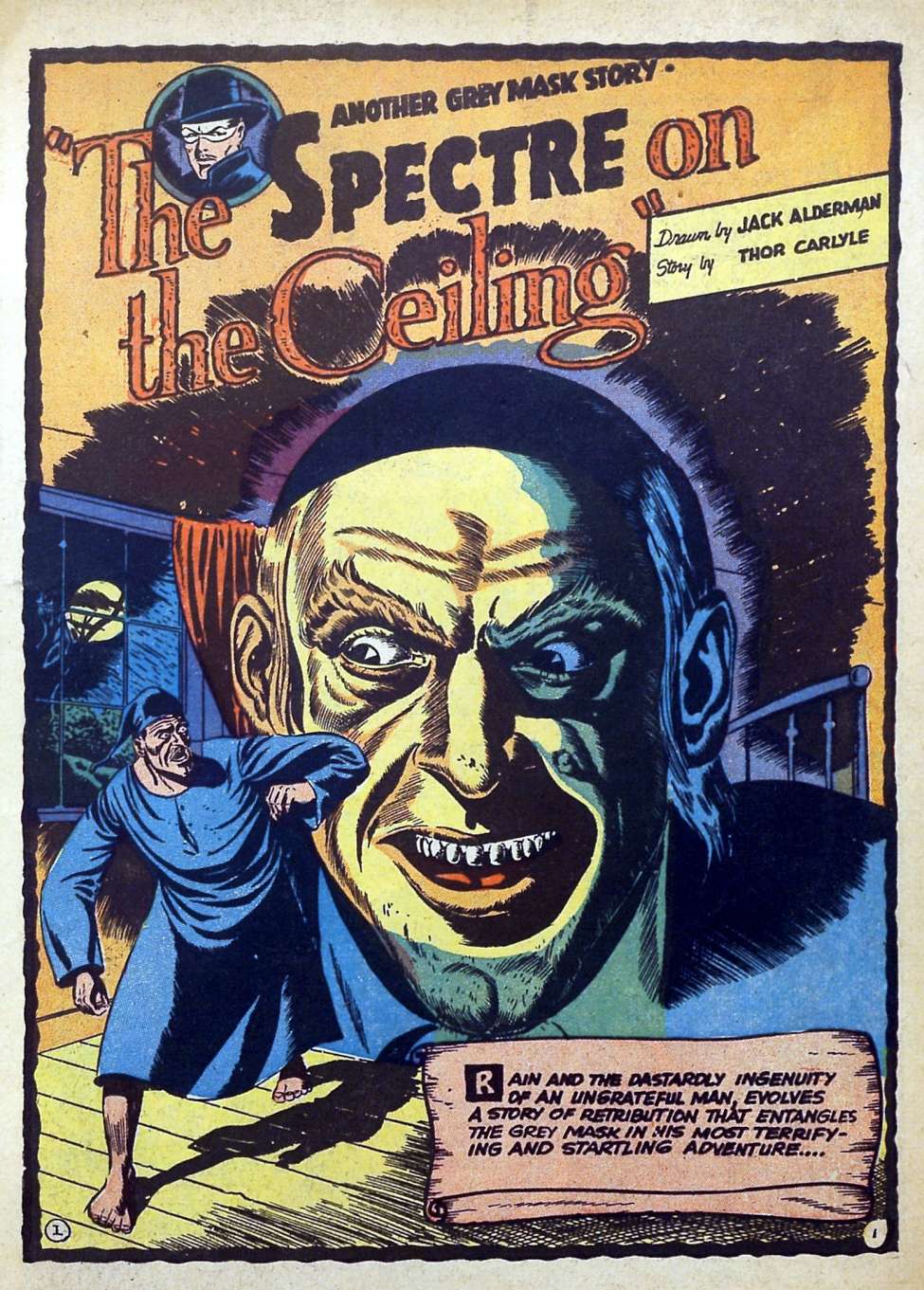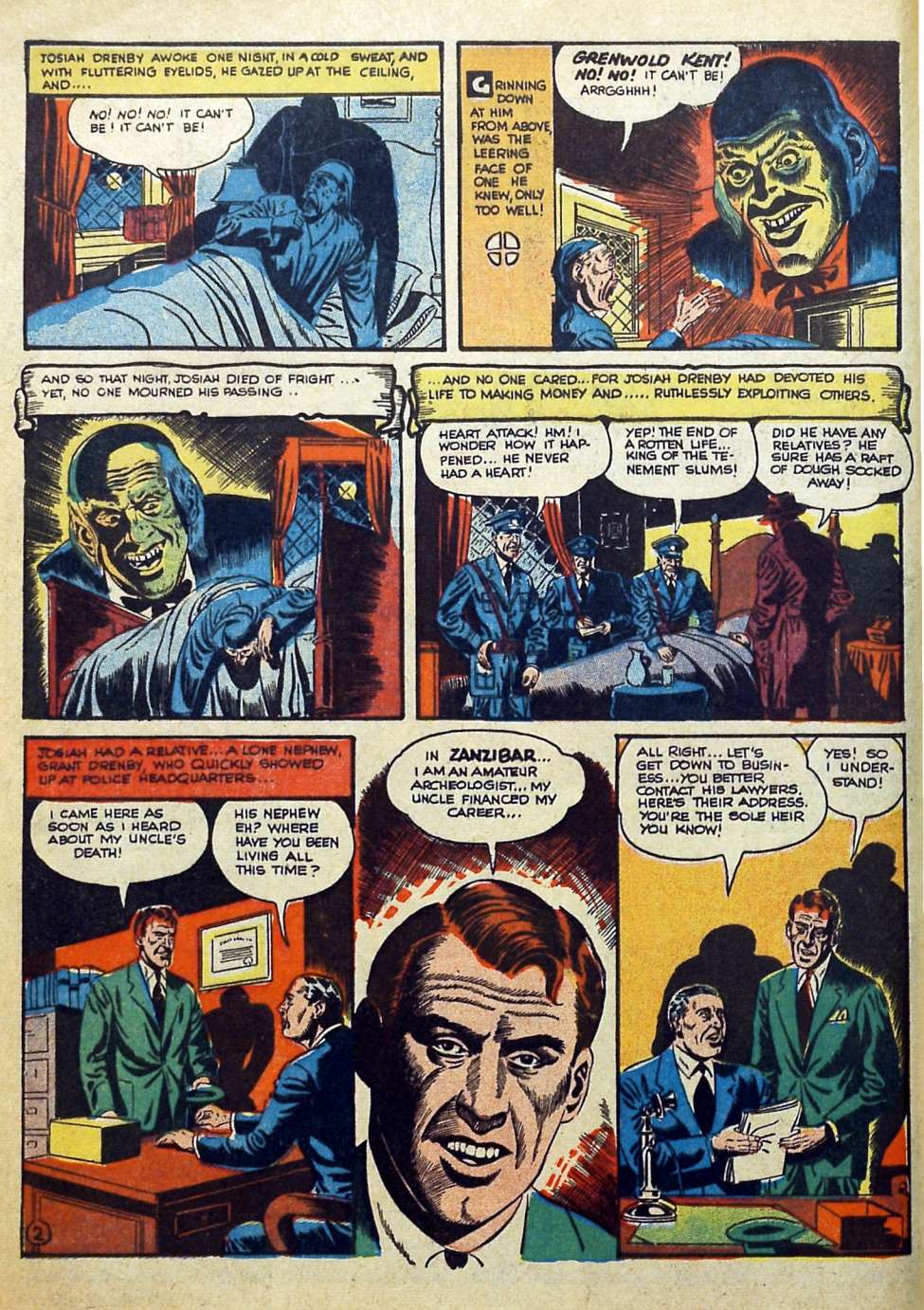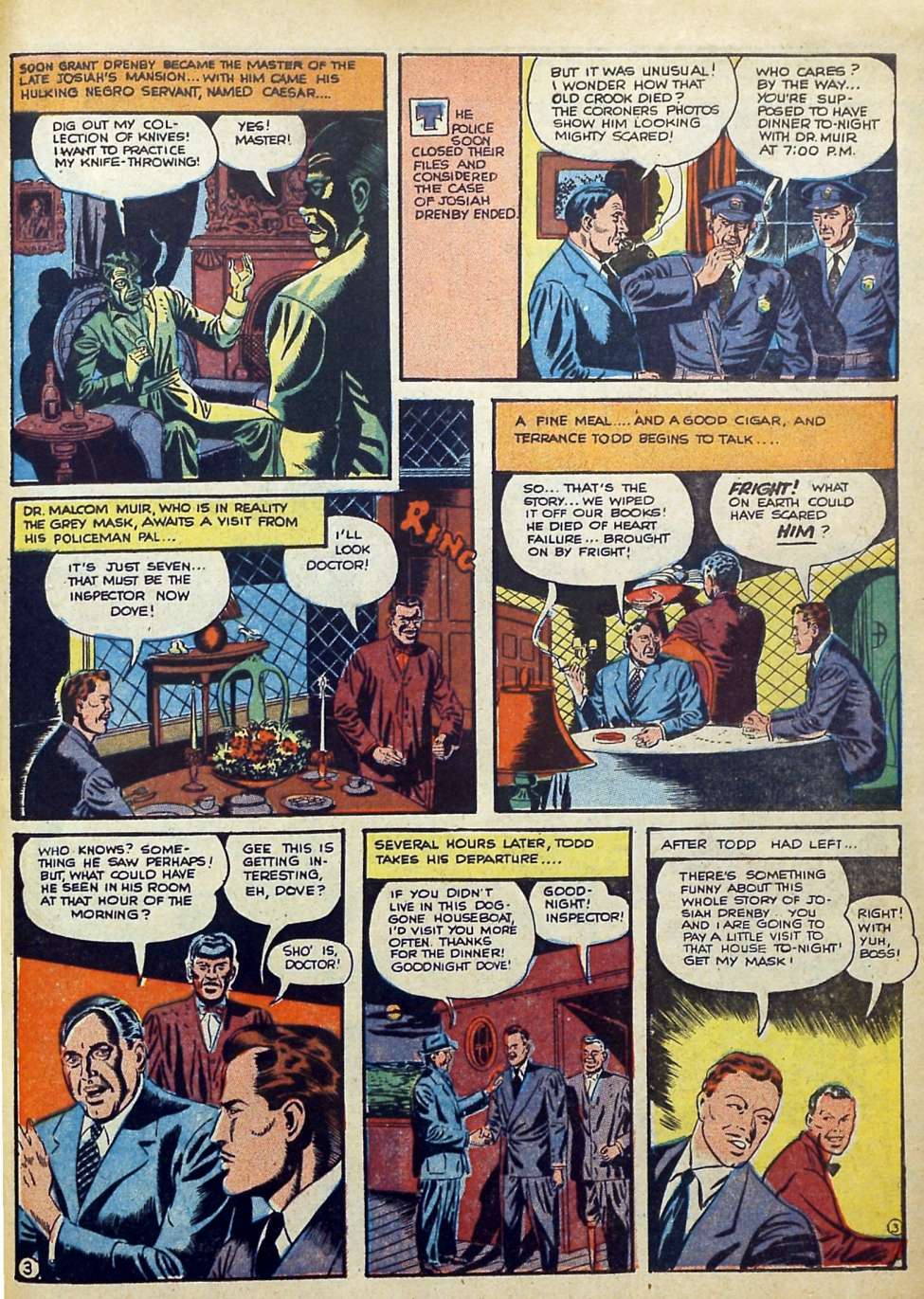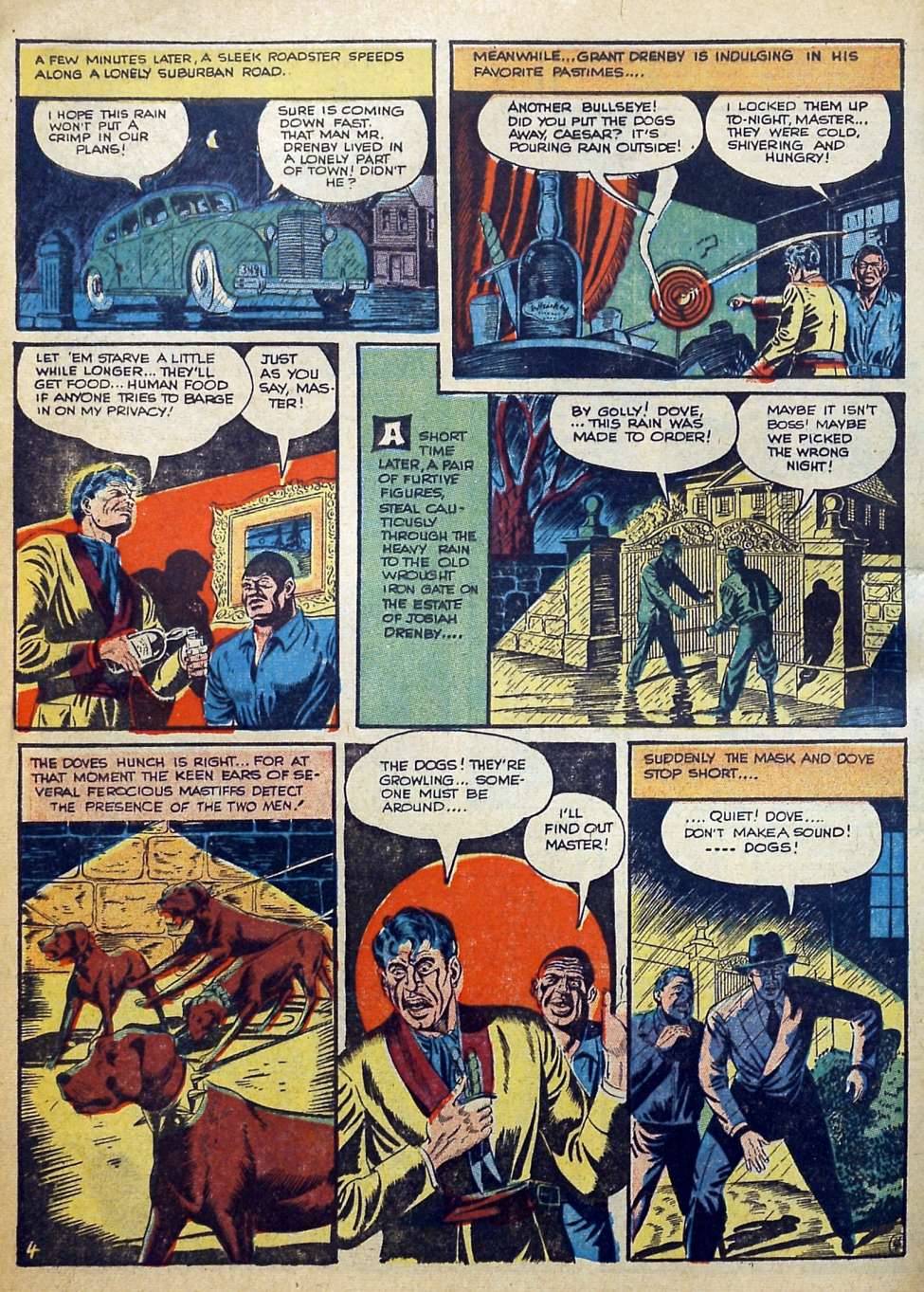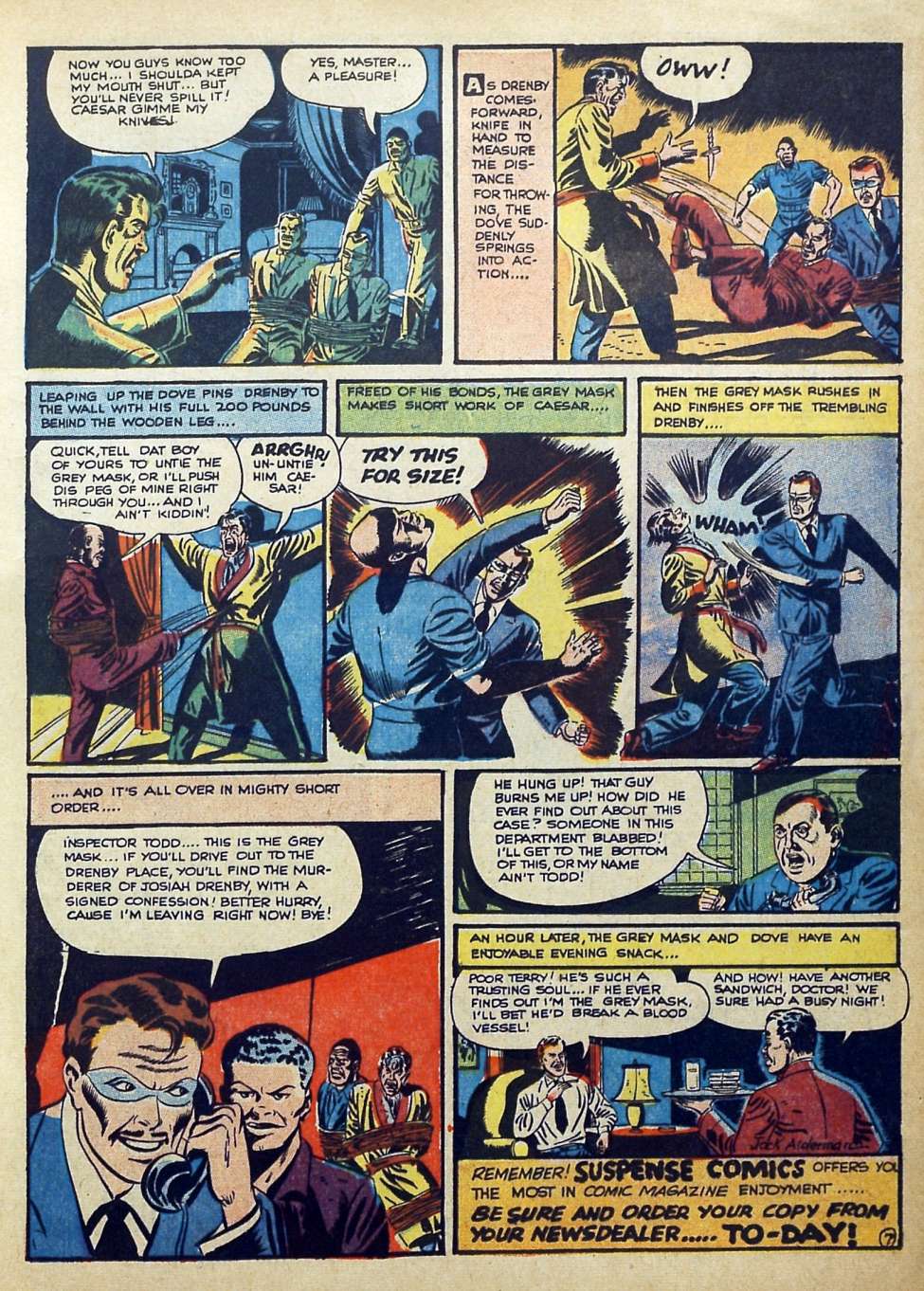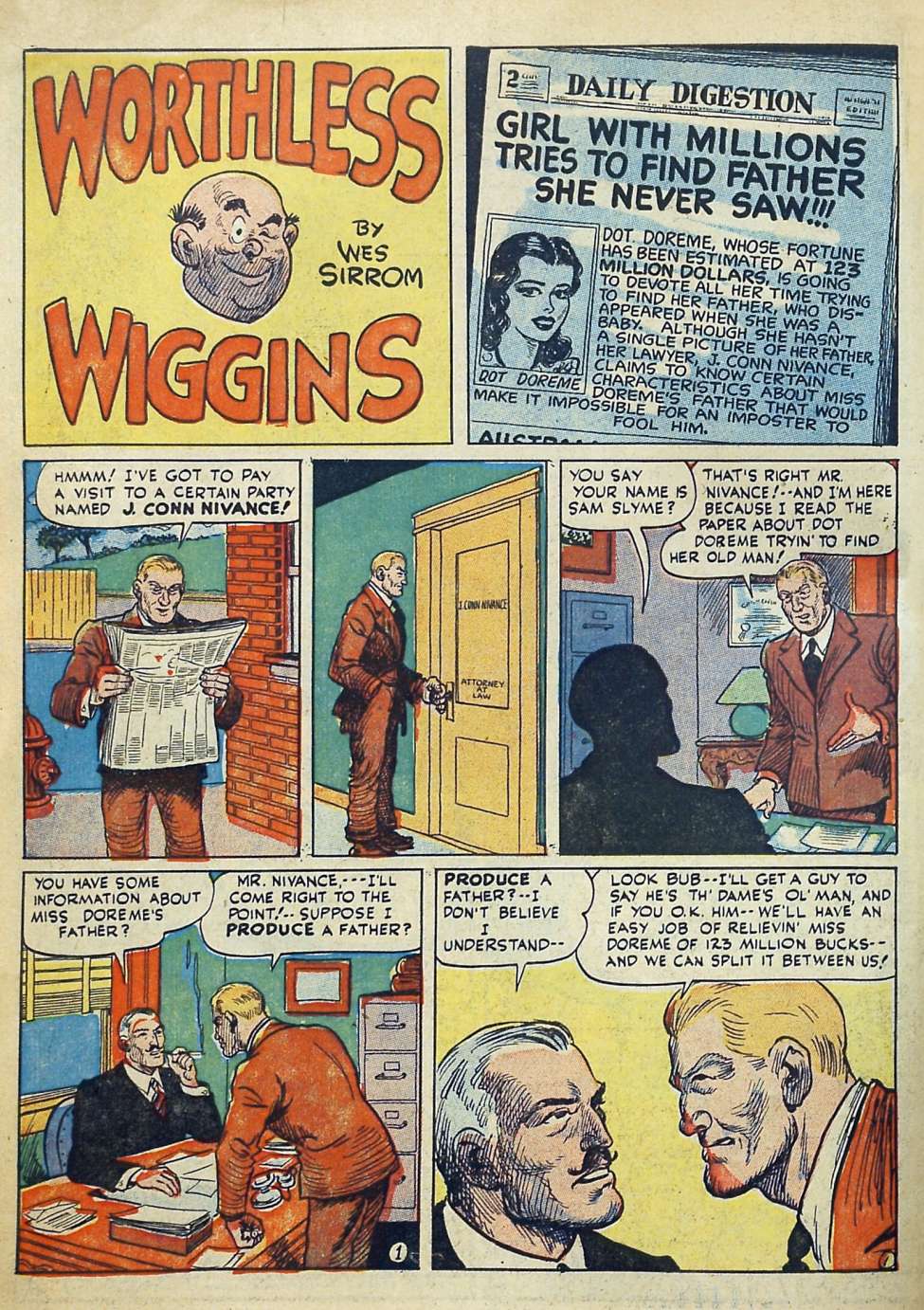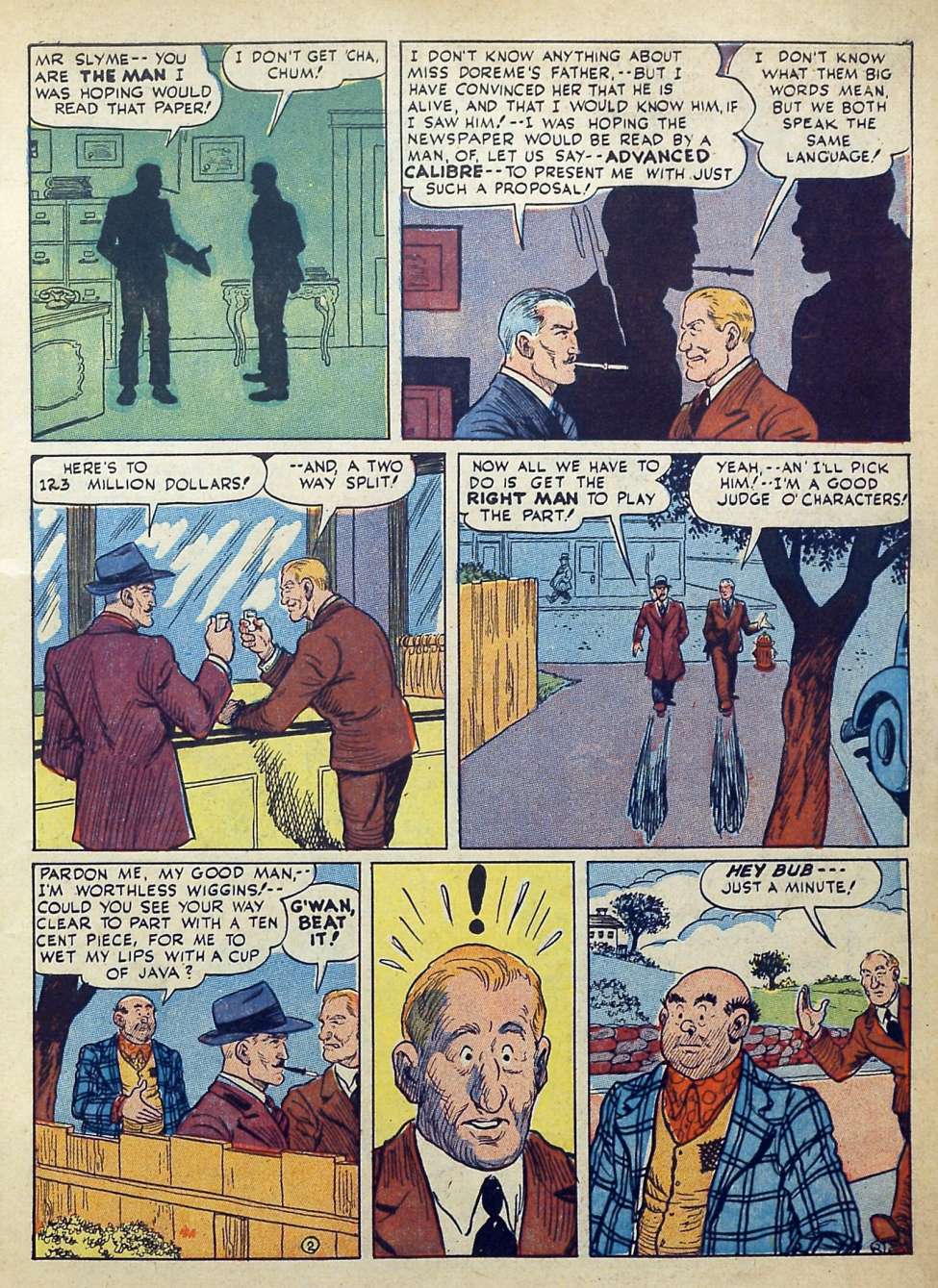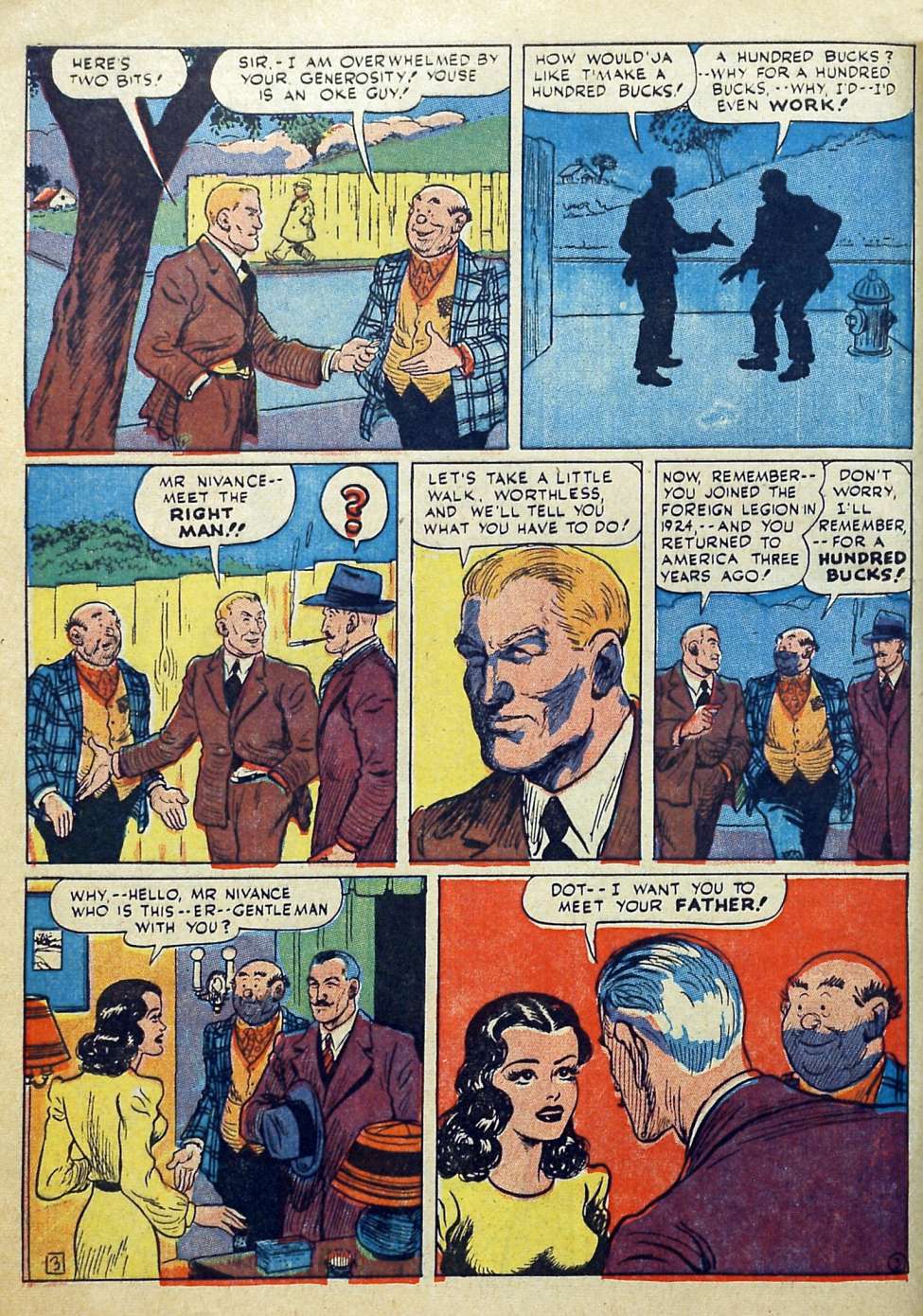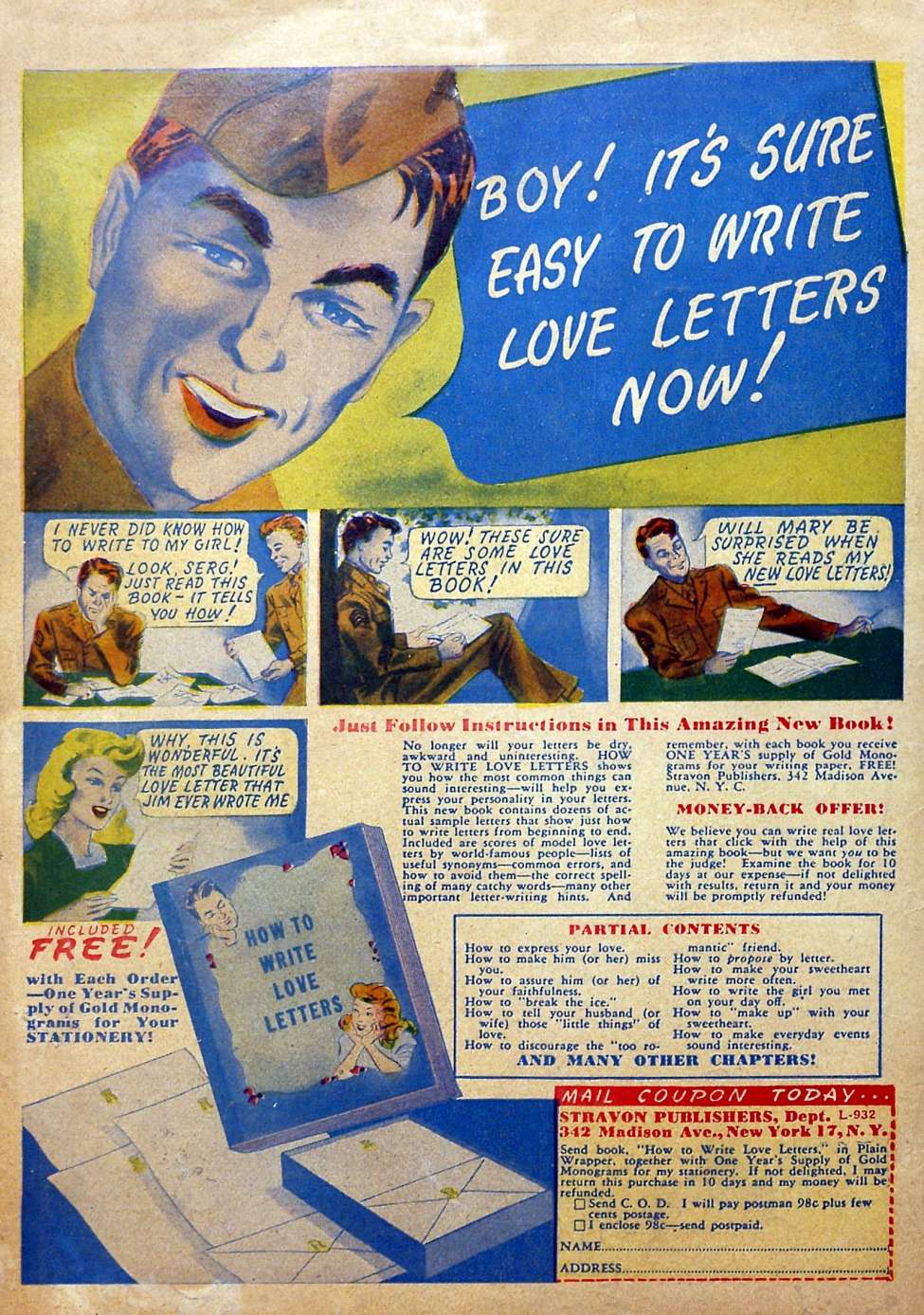 Via Comic Book Plus, Boing Boing