My favourite group of the mid 90s were the antithesis of Britpop, which was alright with me.
Sukia came out of Silverlake with a vaguely sinister vibe, a clutch-bag of odd samples and a whole other set of references, many from Mexican-American and Italian trash culture. Their 1997 single The Dream Machine is a jump-up staple.
They visited London and played a gig Upstairs At The Garage. This was chaotic, perplexing and fantastic fun. Then, as far as I knew, they disappeared, leaving behind the superb album Contacto Espacial con el Tercer Sexo.
The footage spliced to the music in the clip above is right on the button for some Sukia cavorting.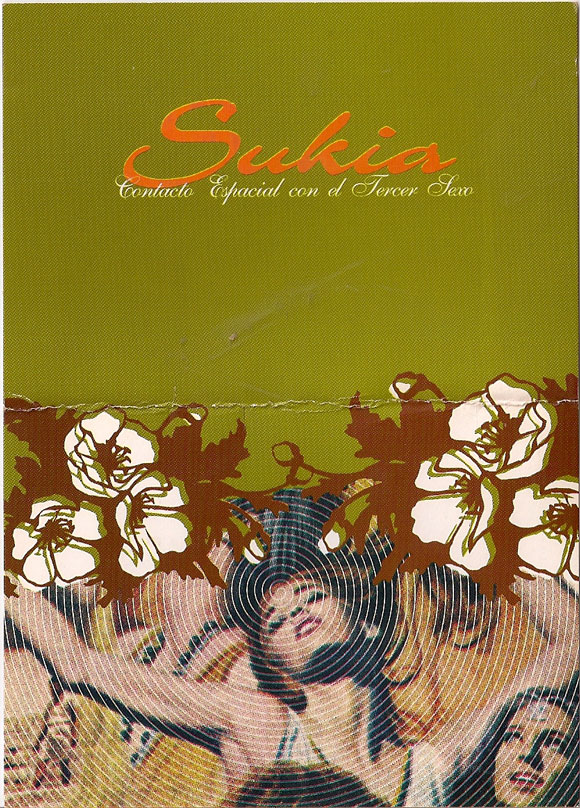 While looking around Youtube I found this clip of them playing the song in Ojai…last week! Sukia lives…and they're as weird as ever (watch out for the lone dancer doing her thing):