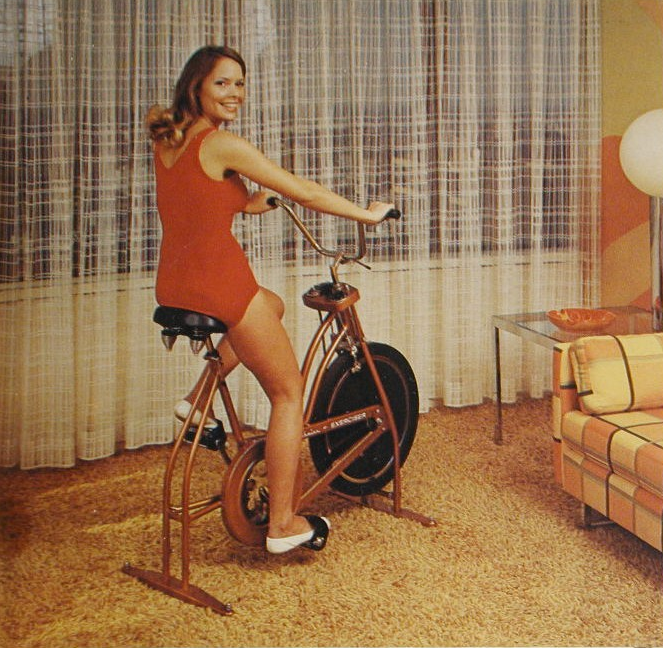 Was there a home without one of these things in the 1970s? Although I'm suspicious if anyone actually rode them. It was a useful place to hang laundry, but not a very inspiring piece of exercise equipment.  The stationary bike actually was invented in the mid 1700s, but it was the successive waves of fitness mania that swept this country during the 60s, 70s and 80s that landed millions of these things into our homes.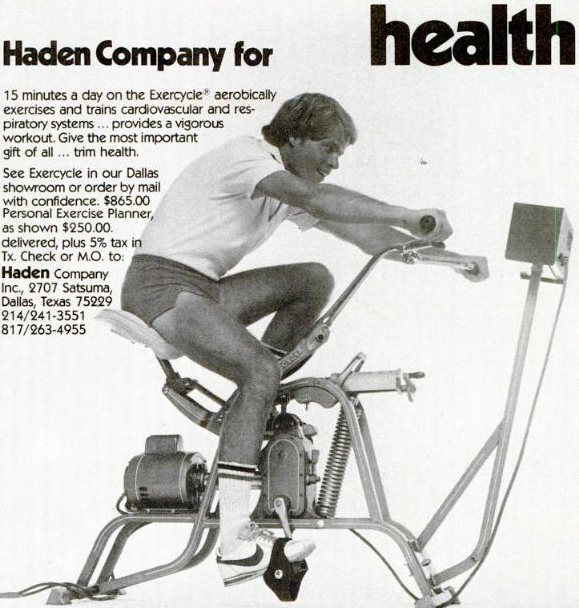 Yeeeowwch!! Better wear a cup when on this contraption – that stationary bike looks painful!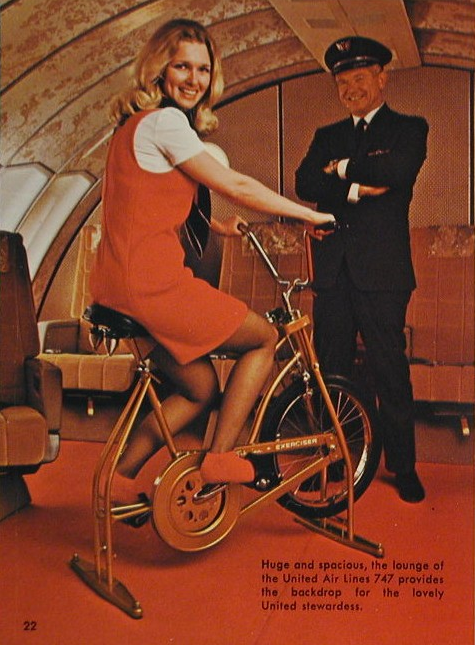 It almost looks as if she's powering the starboard engine!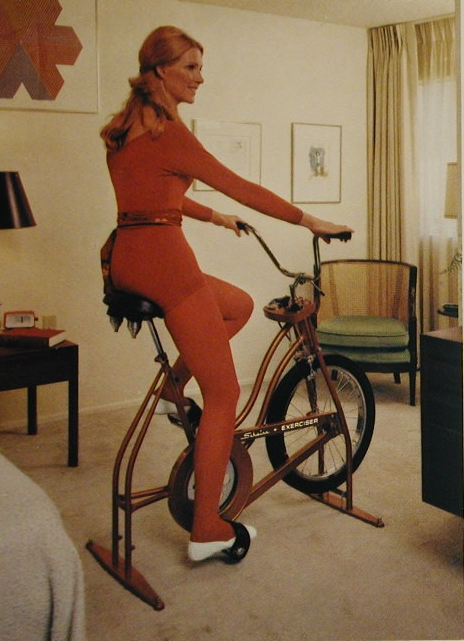 Why they felt they needed the stationary bikes to have an actual inflatable tire with spokes is beyond me. I love how this model thought to wear the bedazzled hip scarf for the occasion.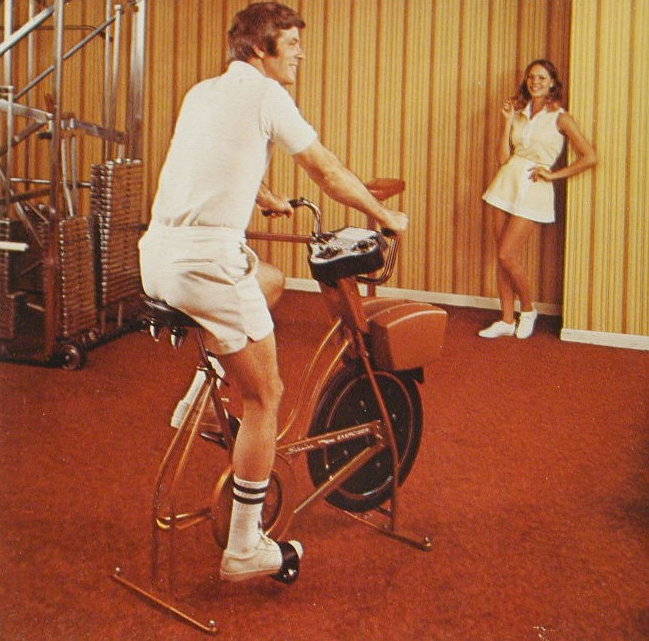 Who would'a thought a stationary bike could be a chick magnet, but here's proof. Or maybe it's those striped tube socks that the babes find irresistable.
Get ready for a cavalcade of catalog babes on exercycles… (be still my beating heart)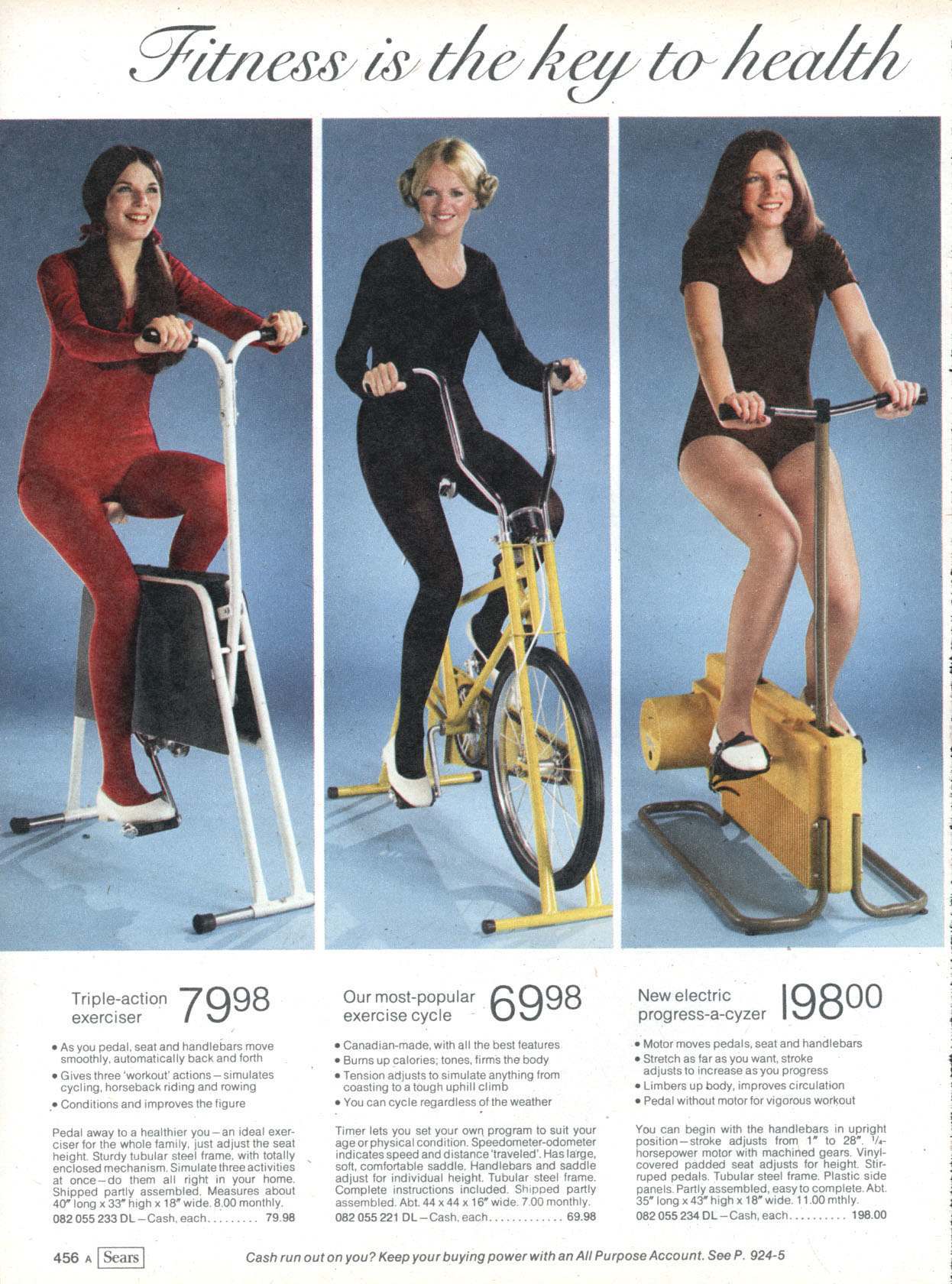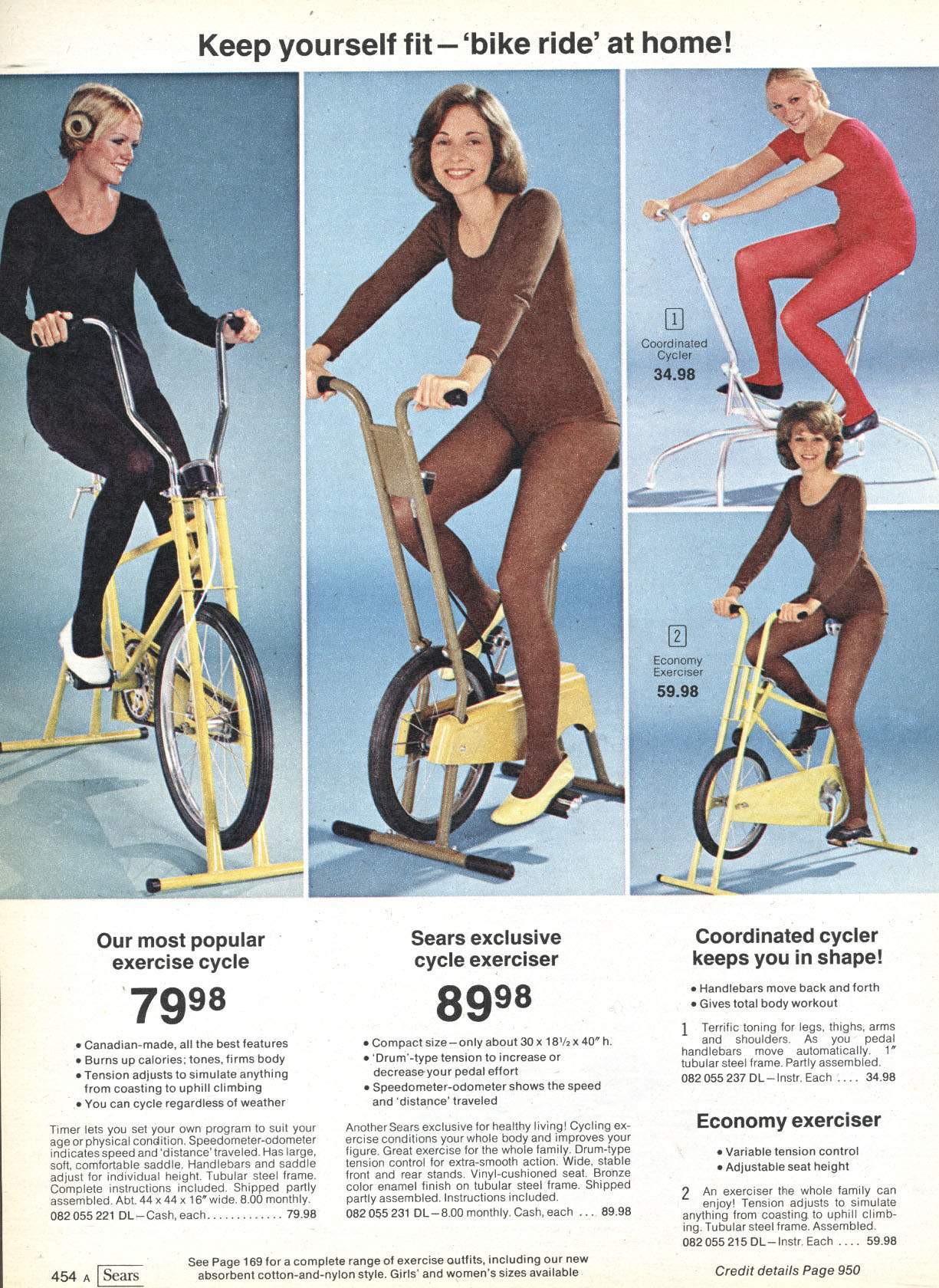 Which do you think goes better with the brown leotard – the cream or the black slippers?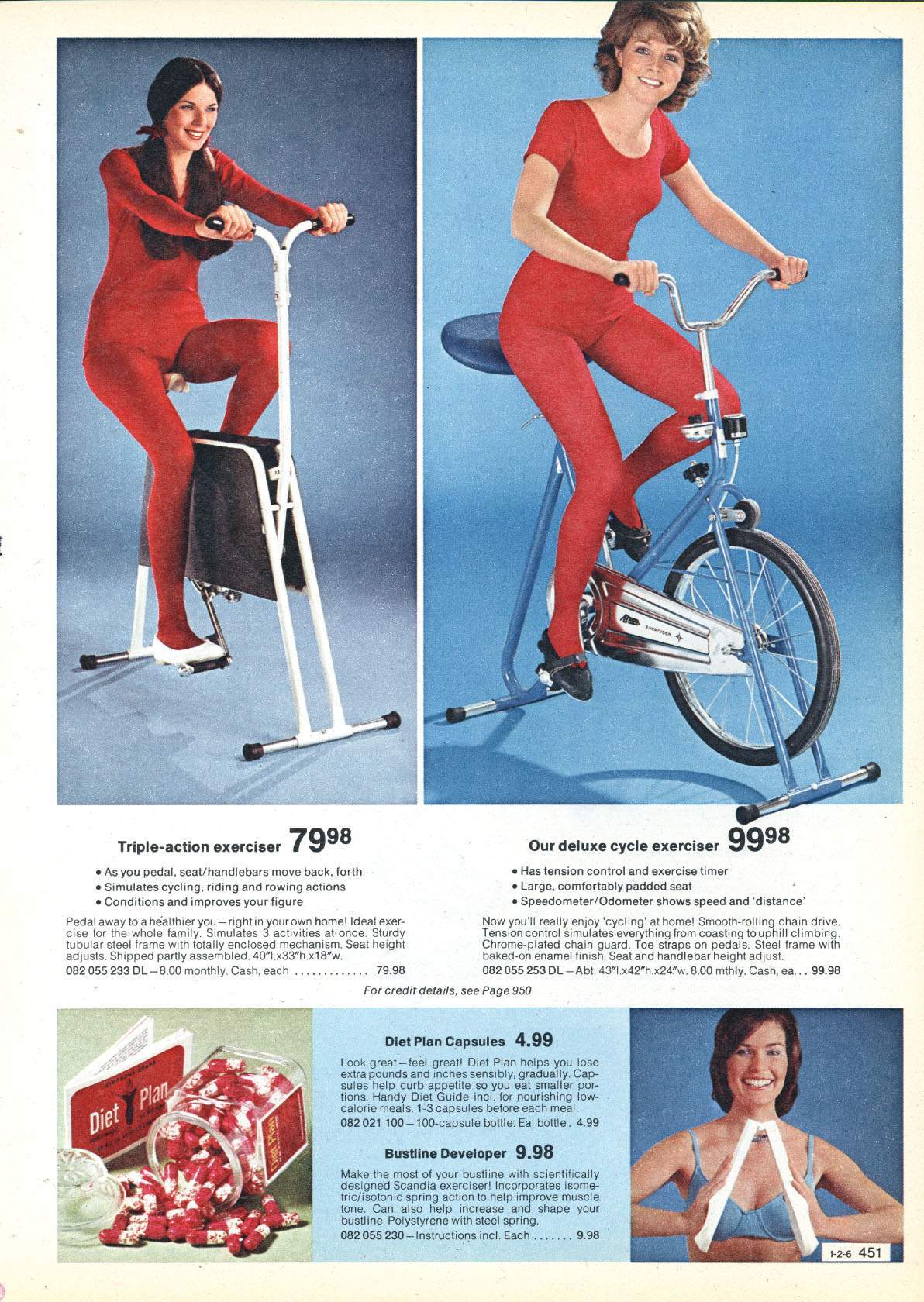 $4.99 for a Jug-O-Amphetamines. Now that's a deal!
Can you imagine showing up to the gym in these outfits?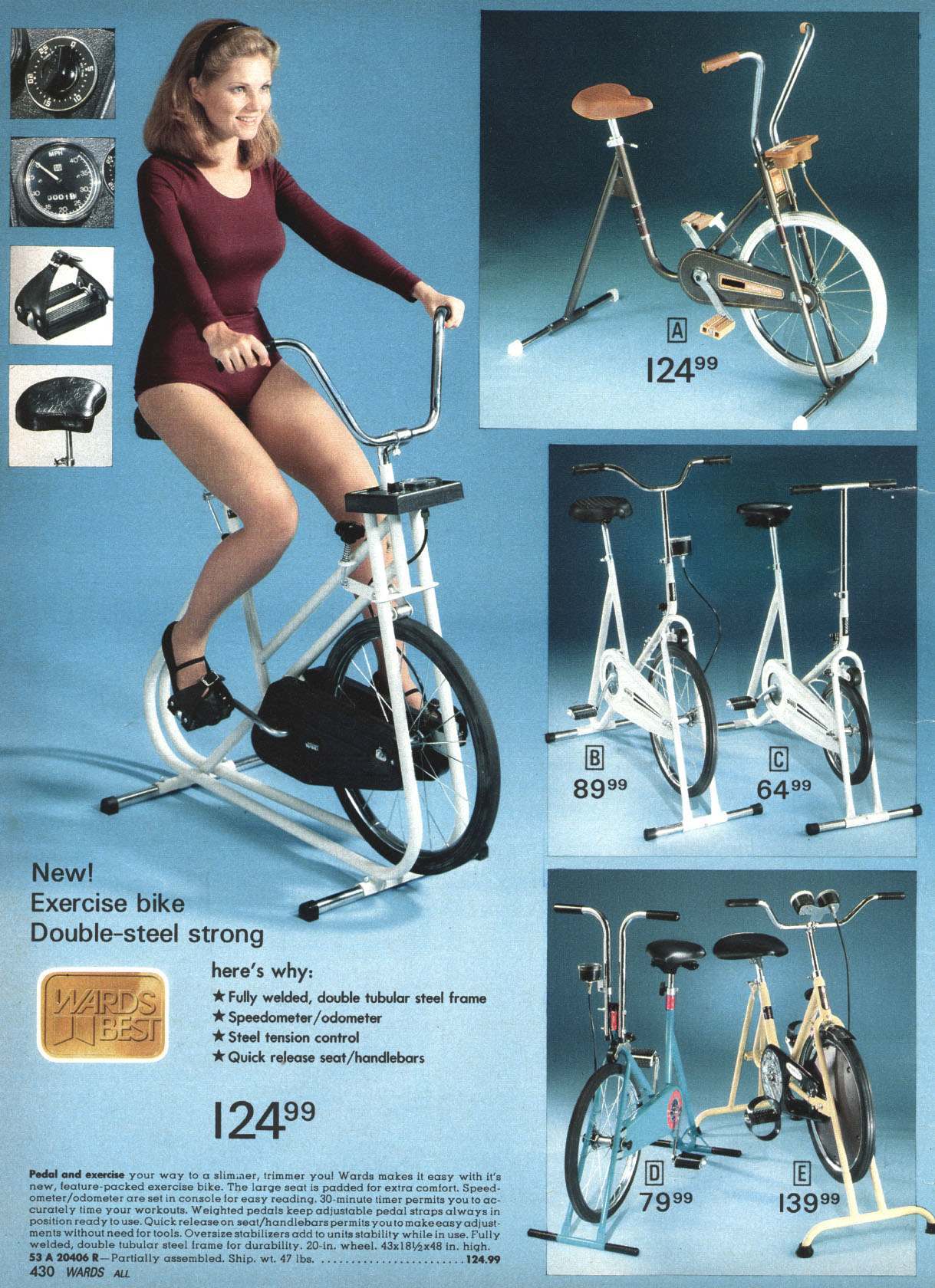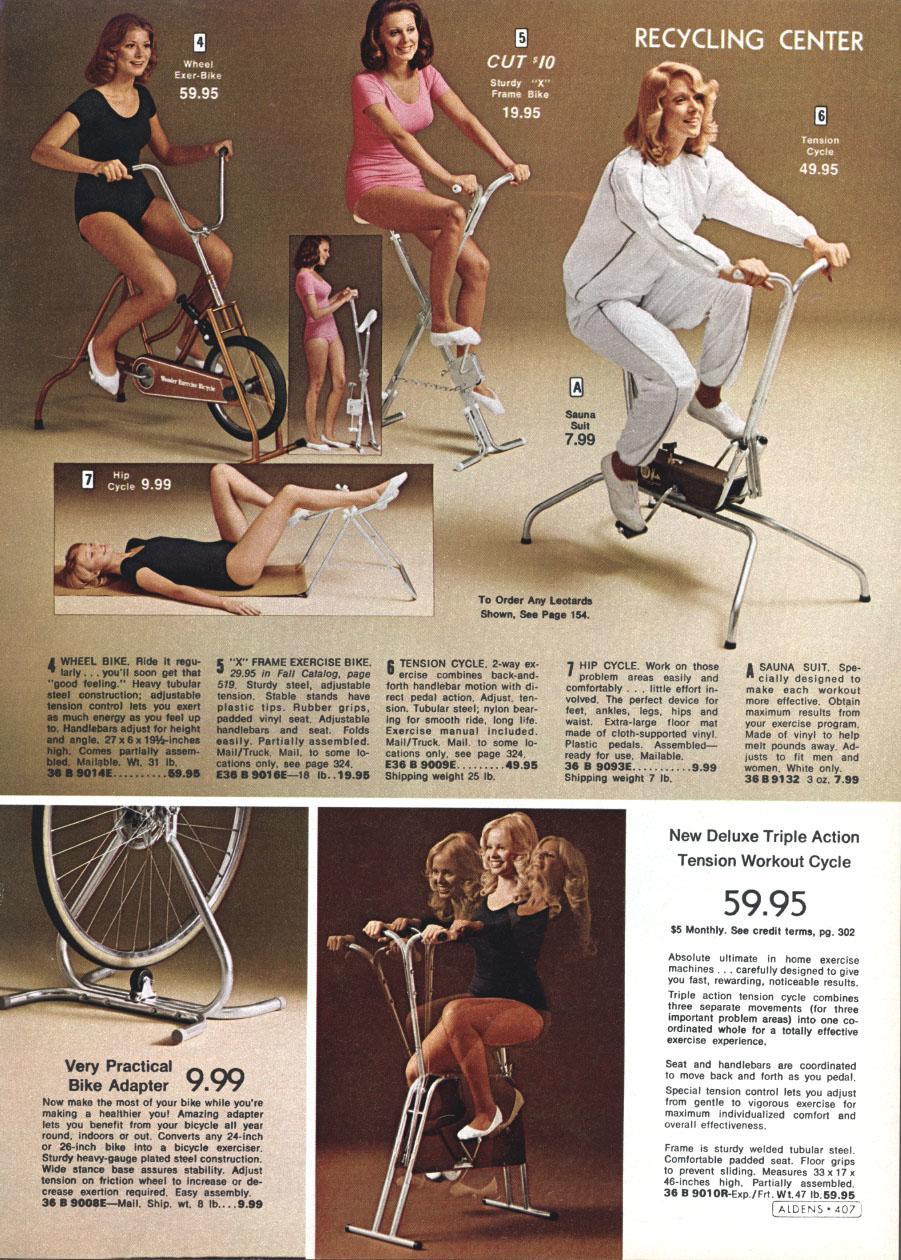 Is it just me, or is that bottom picture mildly erotic?
Speaking of….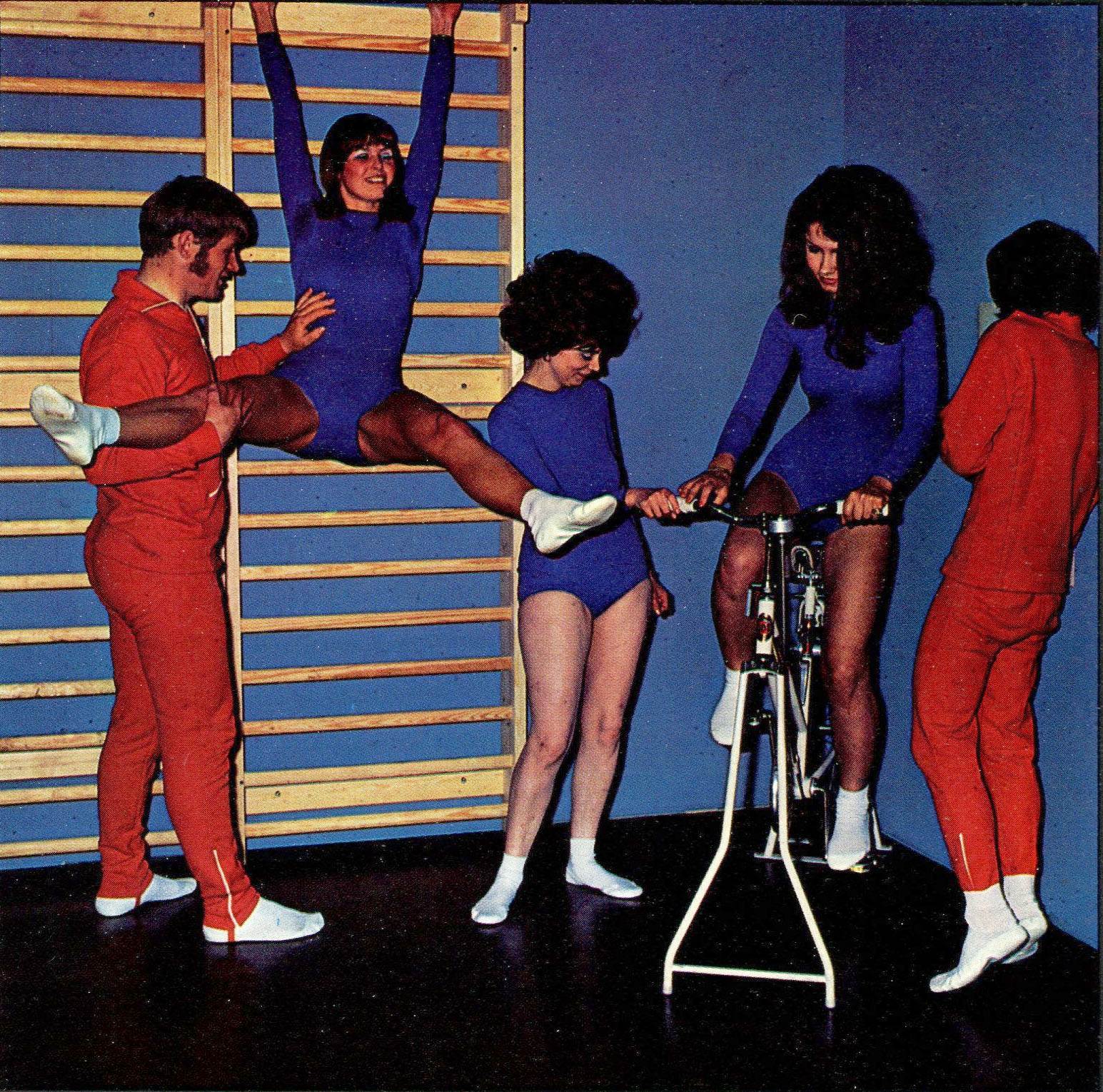 Suffice it to say, health clubs were pretty sparse back in the 70s.  At least they thought to wear their white socks to the occasion.
And, once again, I am hypnotized by the hip accessories..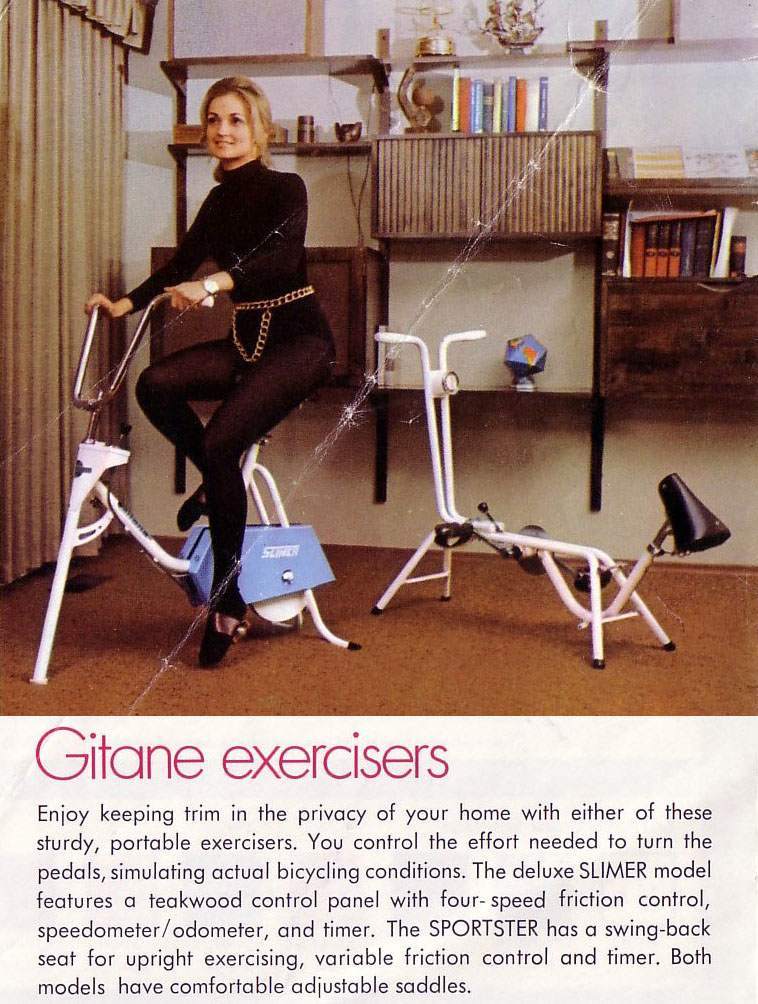 Ah, yes – the deluxe SLIMER model, complete with teakwood control panel.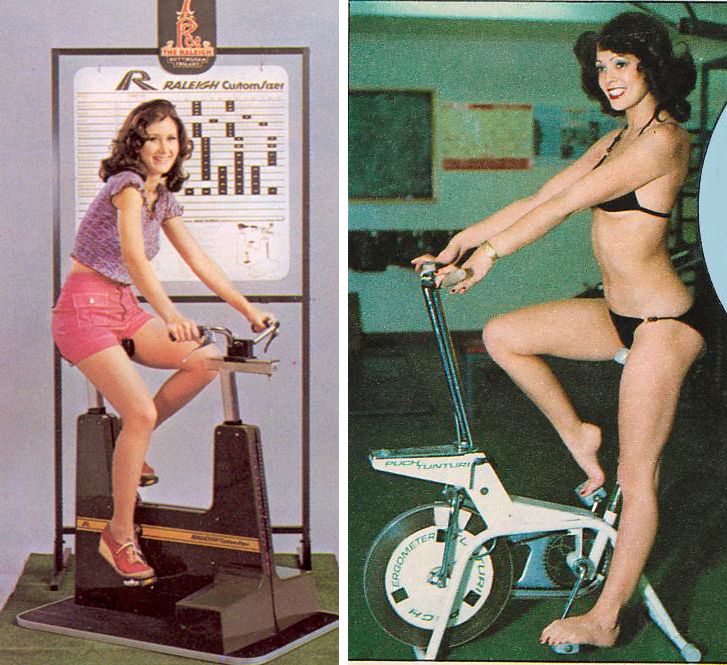 Neither one of these women seem to be dressed appropriately.  But who am I to judge?
Of course, by the 1980s we seem to have figured out how to behave and dress around stationary bikes…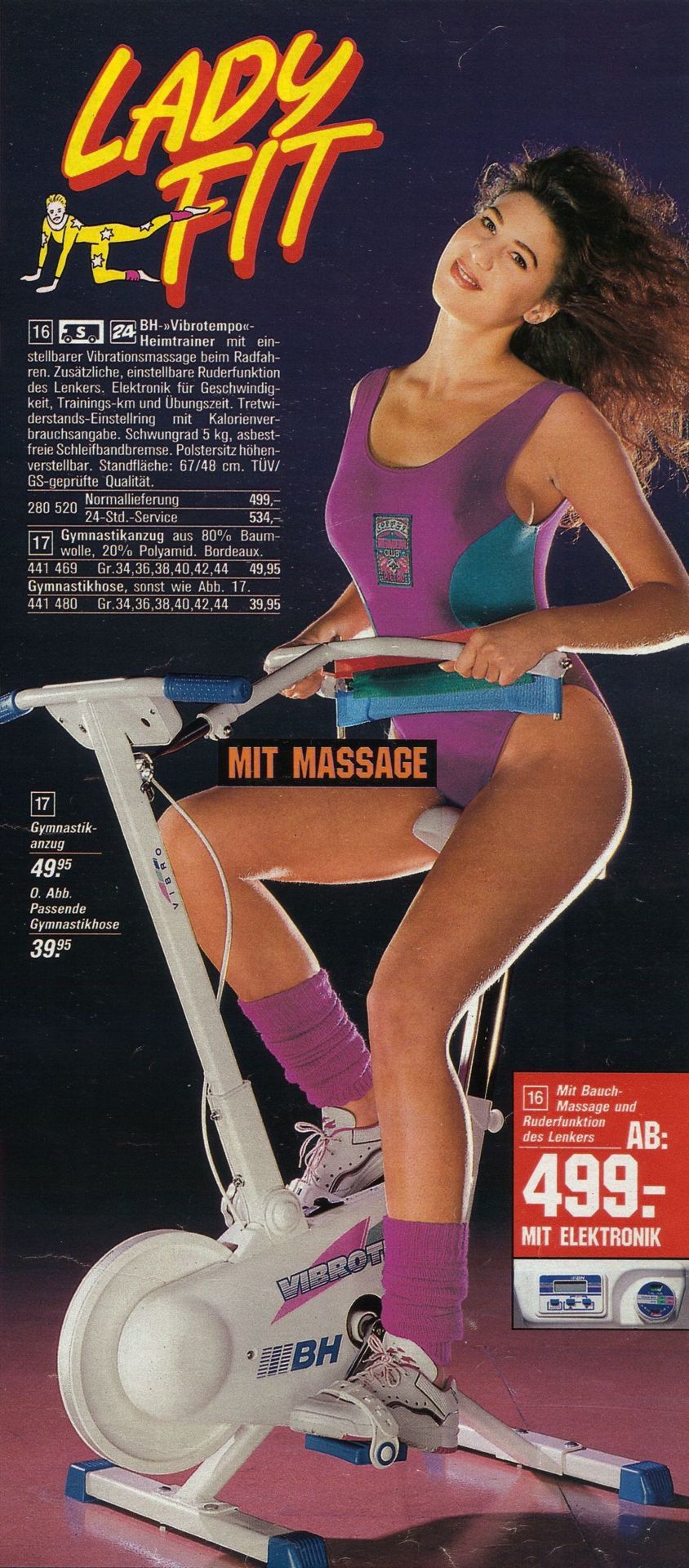 I'm not even going to ask what the groin level "Mit Massage" is.  Some things are best left unanswered.