Something snaps when an actress loses her looks and her career falters.  It doesn't happen all the time, but a very sad fall from grace for these girls is all too common – especially when their career was almost exclusively based on their sex appeal.  Once their male audiences lose interest, things go downhill fast.
Here are 5 such examples.  Have some tissues handy – these are some sad and troubling tales.
Yvette Vickers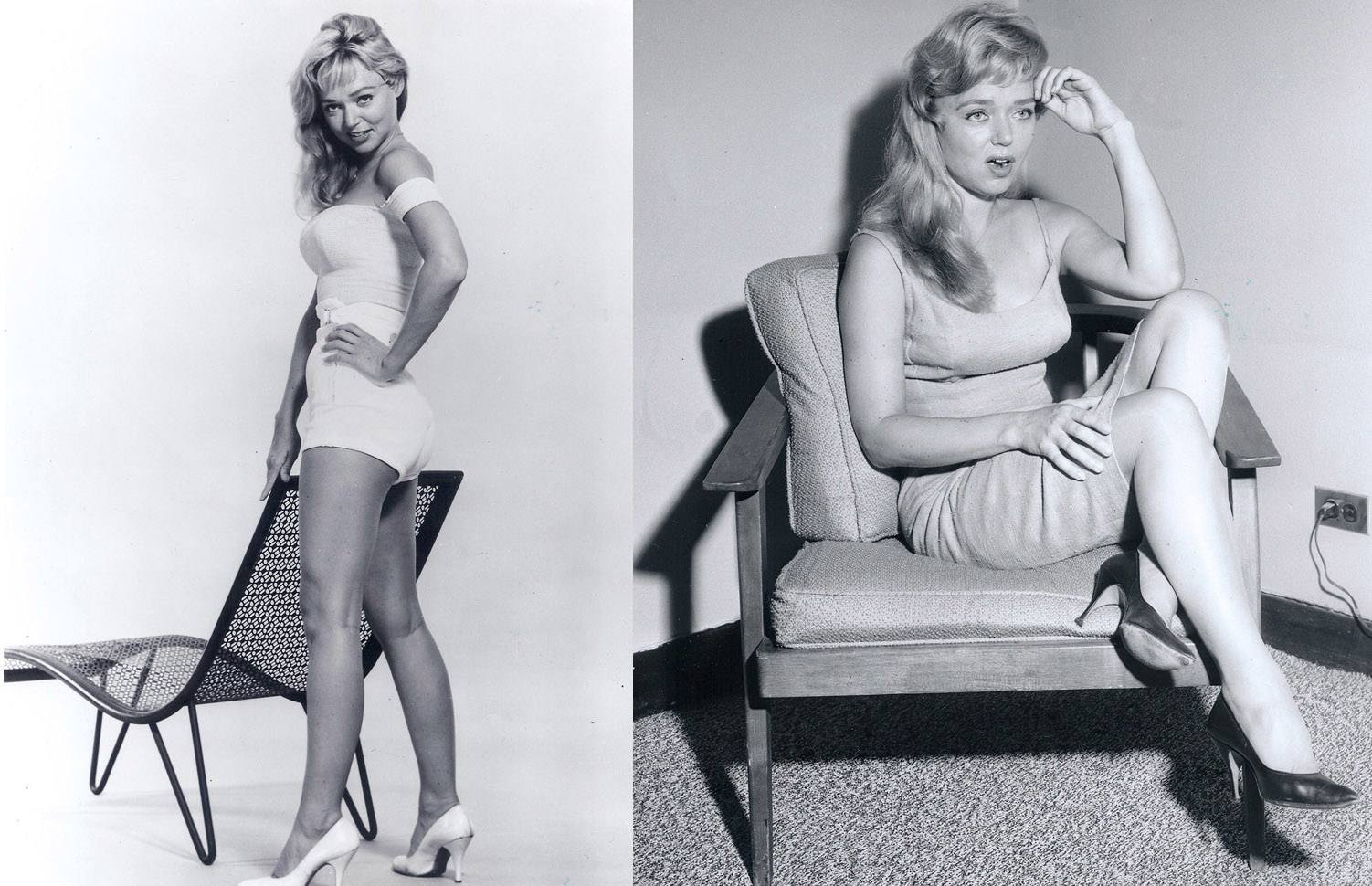 Ms. Vickers had appeared in Sunset Boulevard (1950) and Attack of the 50 Foot Woman before making a splash as the centerfold in a 1959 issue of Playboy.  Hugh Heffner has stated that he was genuinely concerned a major lawsuit would result from Yvette's bare behind, but nothing materialized. In the years that followed, Yvette bounced from B-movie to B-movie, making appearances on the convention circuit before fading into obscurity.
THE FALL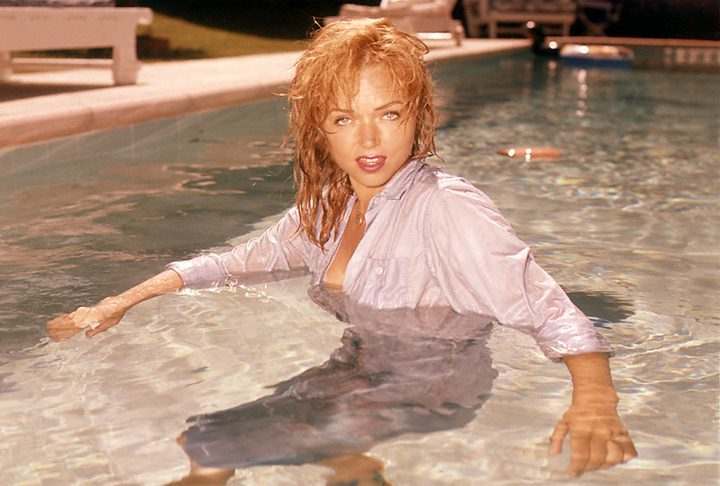 Those that knew her in her later years say she was paranoid and delusional, ultimately becoming a total recluse.  Then, in 2011, a disturbing discovery: Yvette's mummified remains were found in her apartment – she had been dead for over a year!  Yvette lived a full life, but her later years were lonely and sad.
Barbara Payton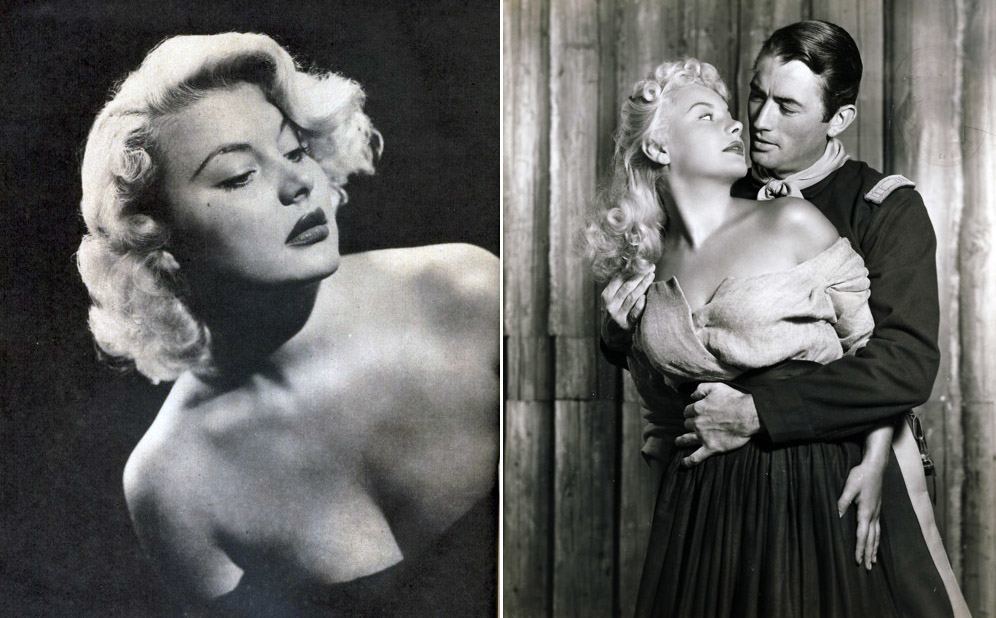 Ms. Payton got some Hollywood buzz via the 1949 film noir 'Trapped', with Lloyd Bridges.  Soon after, she signed a contract with James Cagney's production company, and continued to ride the wave of good fortune with significant roles in the western films Dallas (1950) with Gary Cooper, and Only the Valiant in 1951, with Gregory Peck.  That same year, she worked with Raymond Burr in Bride of the Gorilla (full movie below).
THE FALL
Then shit started hitting the fan.  Barbara attacked her boyfriend (actor Franchot Tone), putting him in a coma, and causing scandal.  Then, she started hopping from bed to bed in Hollywood with publicized affairs with Howard Hughes, Bob Hope, Woody Strode, Guy Madison, George Raft, John Ireland, Steve Cochran and Texas oilman Bob Neal.
Sleeping with Hollywood's A-List did nothing for her career.  She muscled through some B-grade movies before entering a life of prostitution and sleeping in bus stations.  Her autobiography I Am Not Ashamed (1963) tells of gang bangs, knifings, arrests for public drunkenness, heroin addiction, and the murder of an FBI informant.  Poor Barb died in 1967 of heart and liver failure.
Joey Heatherton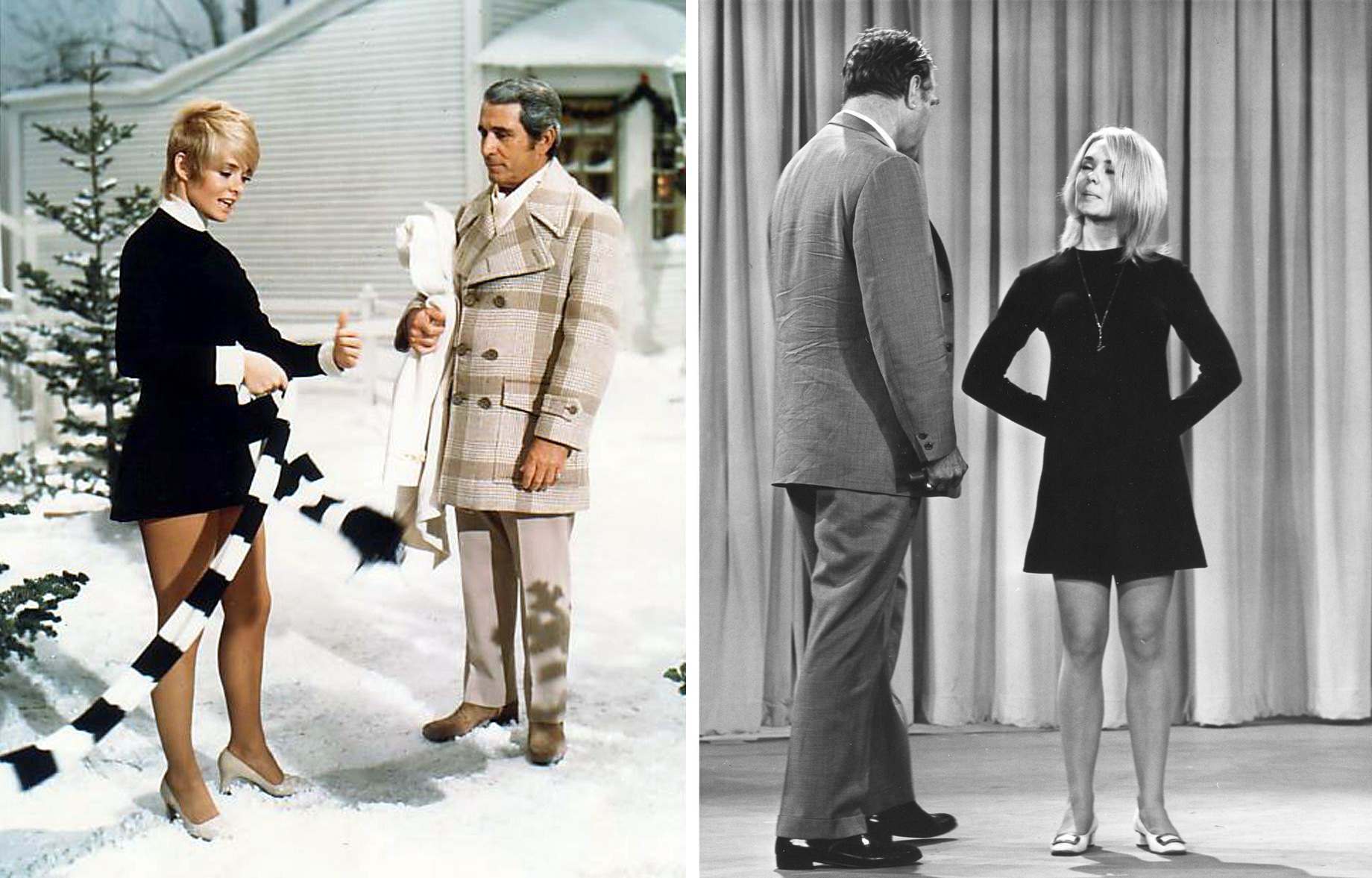 Ms. Heatherton is pictured above on the Perry Como and Red Skelton variety shows.  Indeed, this swingin' chick would pop in on seemingly every variety special on TV and even had several of her own. Although Heatherton could act, sing, and dance, her main asset was, without a doubt, her raw sexuality.  She could really heat it up.  She could turn a boring variety show into smoking hot entertainment in seconds.
Heatherton was a long-time member of Bob Hope's USO troupe between 1965 and 1977, delighting soldiers with her enticing singing, dancing and provocatively revealing outfits. Additionally, throughout the 1960s, she interspersed her variety show appearances with strong dramatic turns in theatrical films and on numerous episodes of series such as Route 66.
THE FALL
The beginning of the end really came with Bluebeard (pictured below) where Joey bared it all, inciting a decent amount of controversy and buzz.  But the film was awful, and Joey's reputation was permanently besmirched.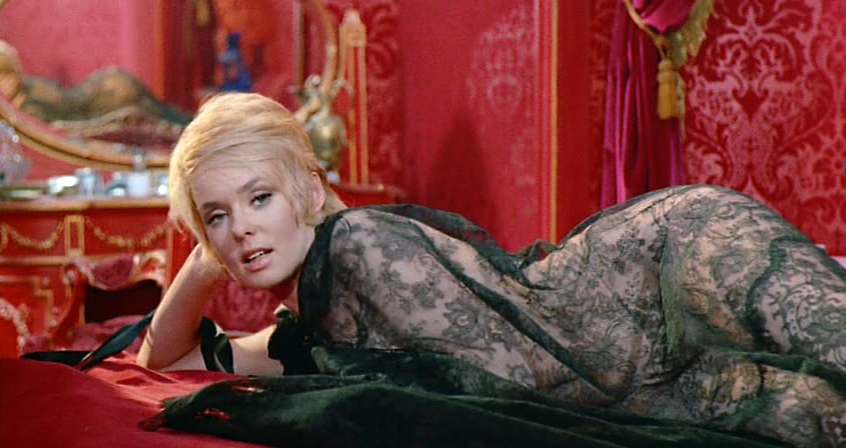 Then, her public image was further tarnished by an performance at the White House, and a guilt-by-association with a soon-to-be dethroned Richard Nixon.
As her youth faded, so did her career.   In 1985 she was arrested in Long Island for skipping out on an unpaid hotel bill of nearly $5000. In 1986 she was arrested for assault for attacking a clerk while waiting in line to receive a passport because she did not receive preferential treatment. Later in 1986 the U. S. Attorney's office in New York charged her with income-tax evasion.
Also in the 1980s, Joey was arrested for stabbing her manager/boyfriend in the hand and was busted for cocaine possession; however, the search through her purse was found illegal, and the case dismissed.  Although she found a break in the justice system, no breaks would be forthcoming in her career and personal life as an eating disorder and brain damage(!) set in.
Marie McDonald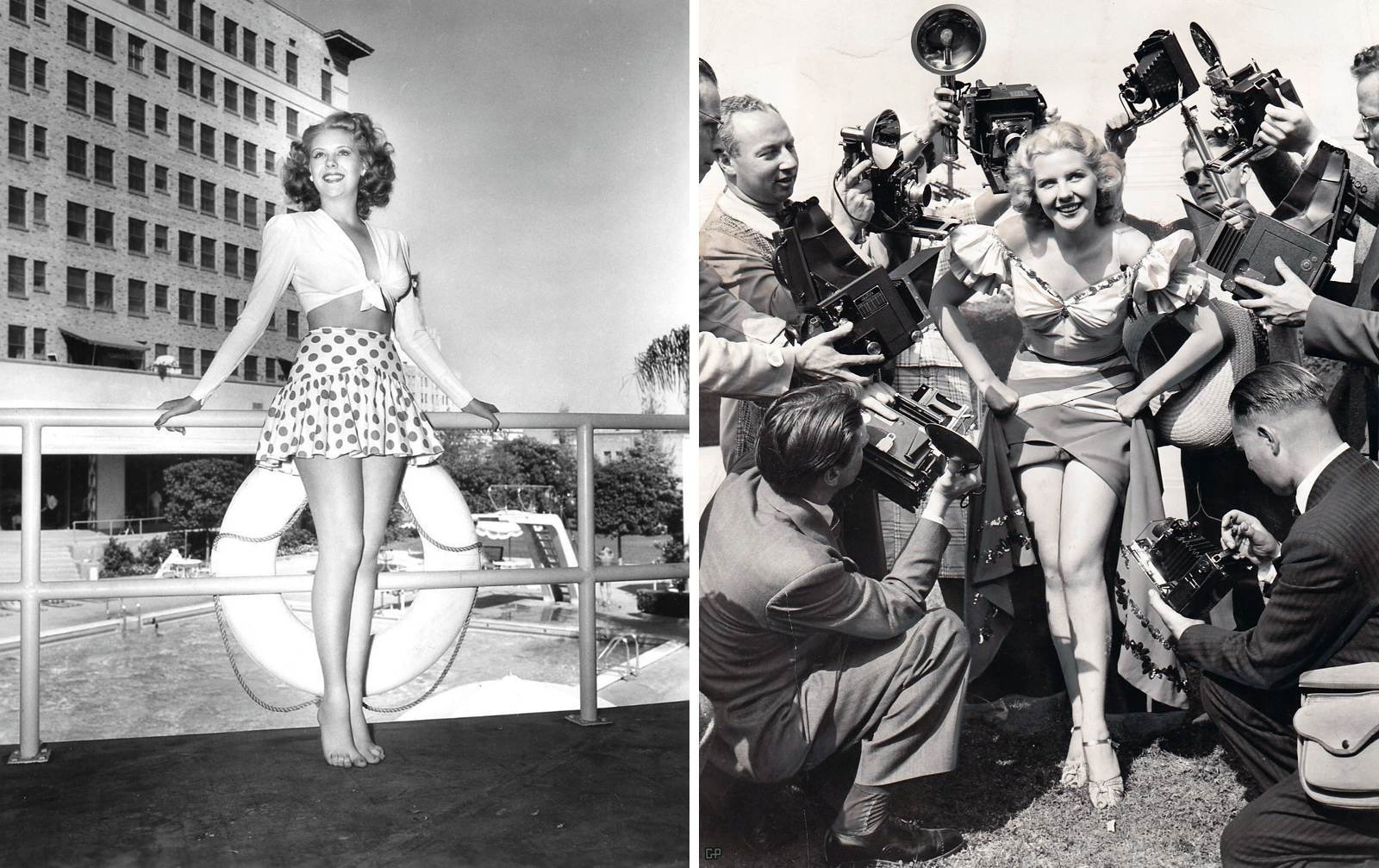 Ms. McDonald entered the limelight with a successful string of beauty contest wins including "Miss Yonkers", "Queen of Coney Island" and even "Miss New York" in 1939  but subsequently lost at the "Miss America" pageant.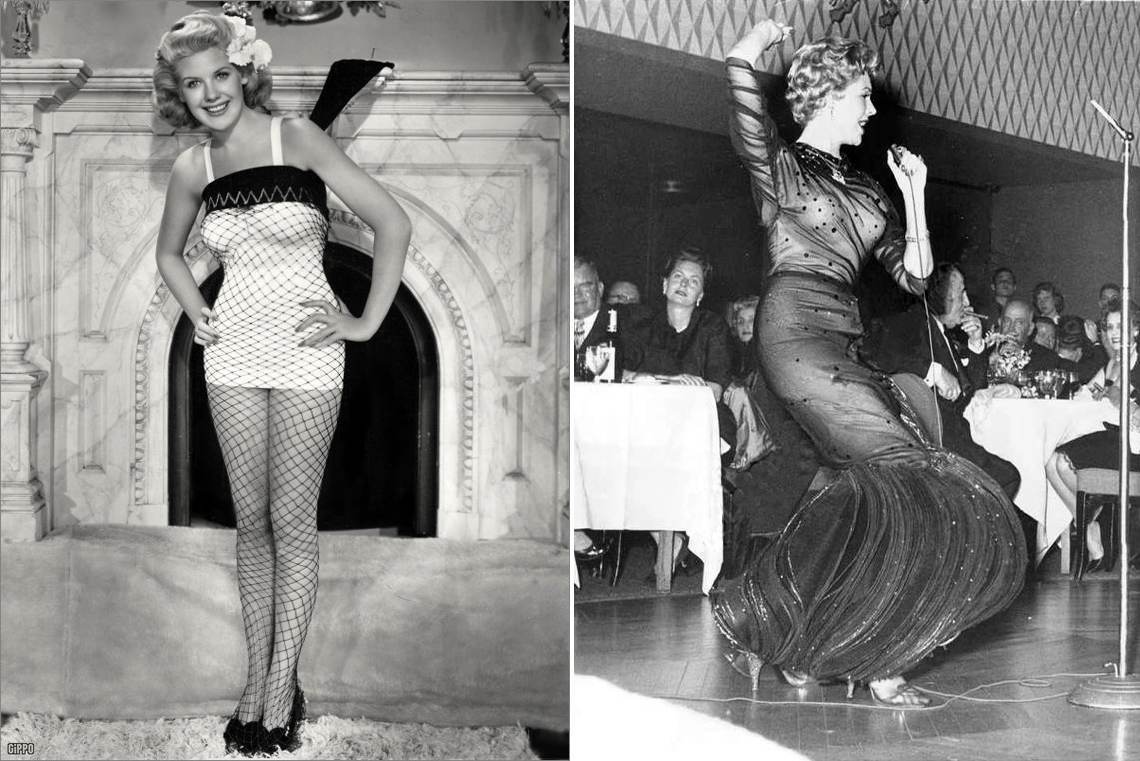 In 1942, got a contract with Universal Studios and starred alongside Gene Kelly in Living in a Big Way in 1947.  During WWII, she became one of America's most popular pin-up girls.  Up through the early Sixties, McDonald starred in a couple dozen films, some good some bad, including the 1963 film, Promises! Promises! opposite a naked Jayne Mansfield. It was downhill from here.
THE FALL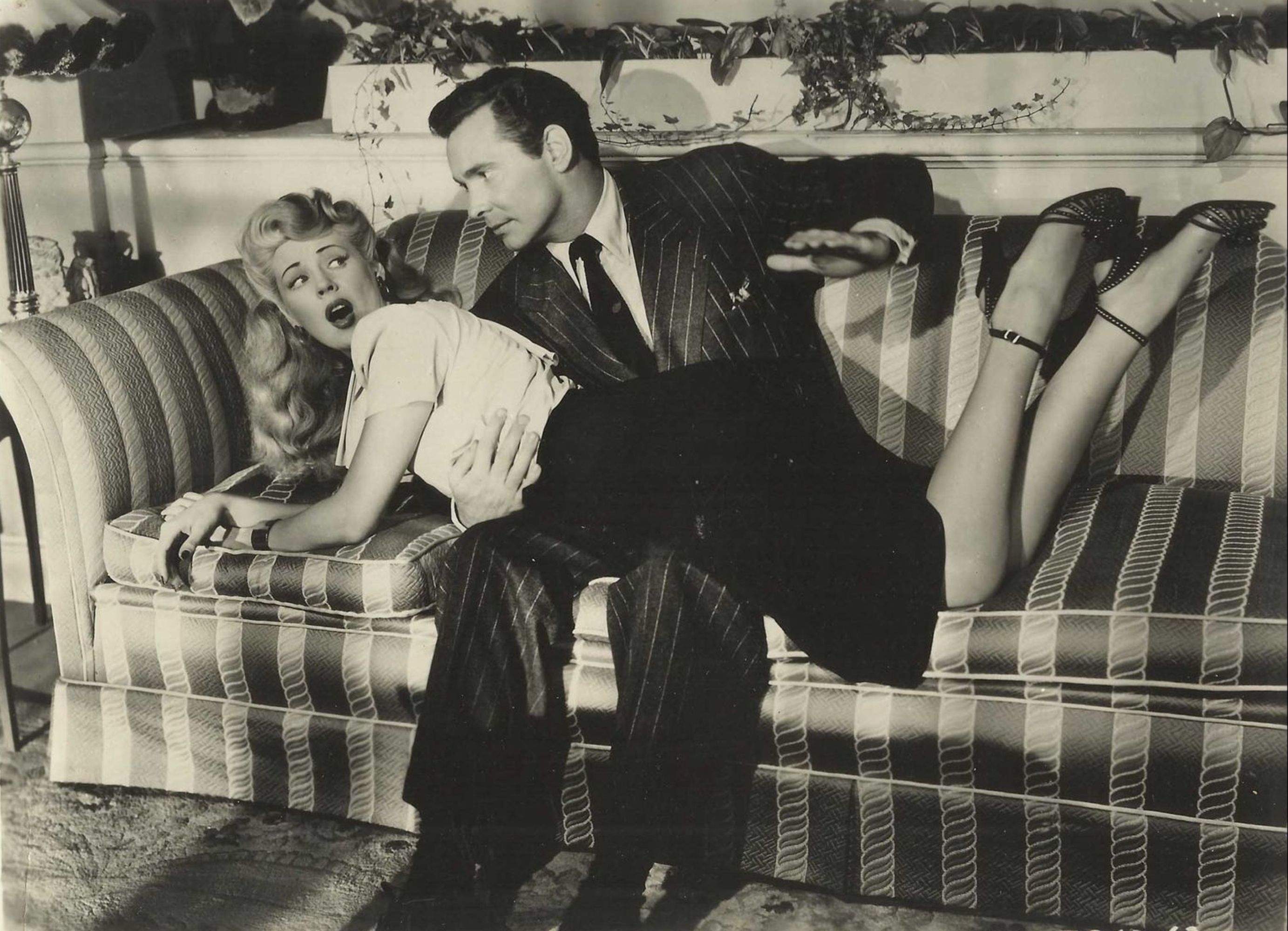 Through the previous decades, McDonald had been known to sleep around. On top of 7 marriages, she had affairs with 2 of Elizabeth Taylor's ex-husbands and even mobster Bugsy Siegel.  In 1957 she got national attention by claiming to have been kidnapped by two men.  Afterwards, her tabloid appearances get numerous, with car accidents, arrests, alcoholism, drug abuse, and ultimately committed to a psychiatric clinic.
After escaping from the clinic, and a wild string of abuse and excess, McDonald was found dead in 1965 as a result of a drunken overdose.
Carole Landis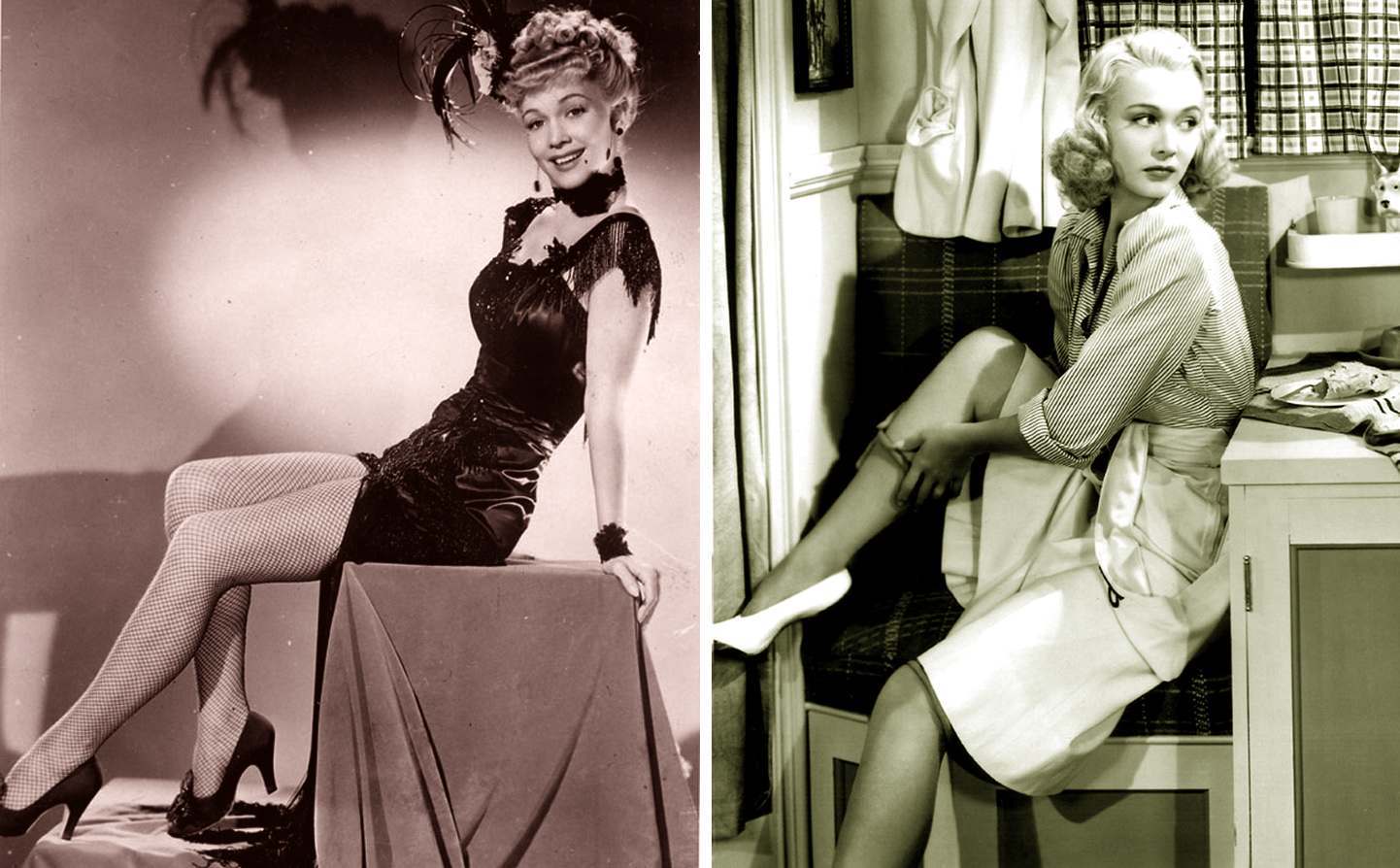 Like many girls from the American Midwest, Ms. Landis had aspirations of making it in Hollywood.  She leaves behind a rather miserable life in Wisconsin and gets a bit part in A Star is Born.  Shortly thereafter, Carole gets a small Warner Brothers contract, works in a bunch of cowboy features, and  then gets a big break as a cave girl in One Million B.C.  A huge hit, and it was off to the races for Carole who starred in a string of respectable productions.
Carole also makes a decent living as a WWII pin-up and some USO performances in the South Pacific.  In fact, she spent more time visiting troops than any other actress (over 100,000 miles traveled).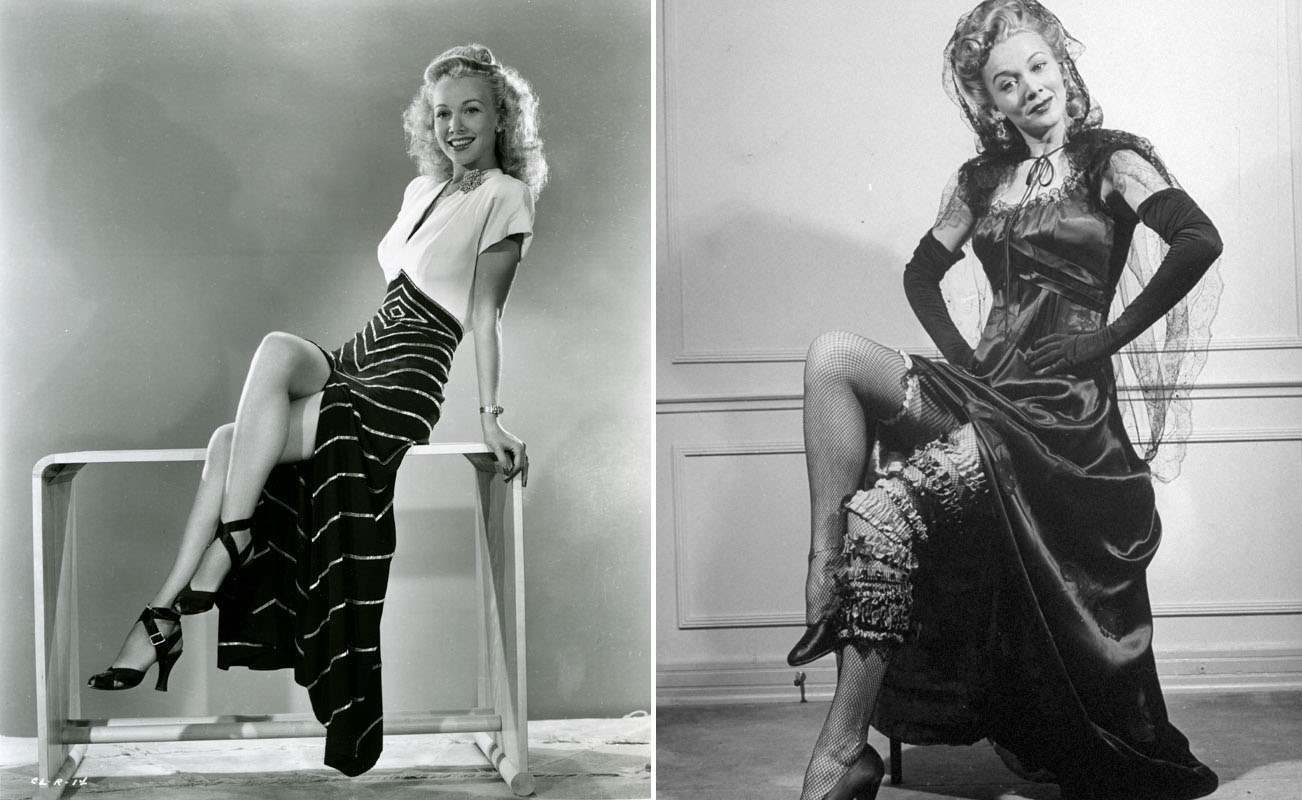 THE FALL
The wheels start to fall off in 1945 when she accuses an attorney Charles L. Gramlich of rape, and a subsequent string of failed marriages and relationships. The biggest career killer of them all was a sexual relationship with the famed producer Darryl F. Zanuck; after she ended the affair, he made sure she was blackballed.
It didn't help that she also kept threatening suicide, even having a few failed attempts.  By 1948, things had gotten particularly bleak and she is found dead on the bathroom floor of actor Rex Harrison's house.
…. and sorry to end on such a downer. But with a topic like this, I suppose it couldn't have ended any other way.