"I think there is often both humor and humiliation in some of these photos," says Robert E. Jackson of this series of images selected from his wonderful collection of vintage snapshots. "As if, in some cases, the female is being asked laughingly by her date or husband to stand by whatever crazy thing or sign they come across during a vacation trip."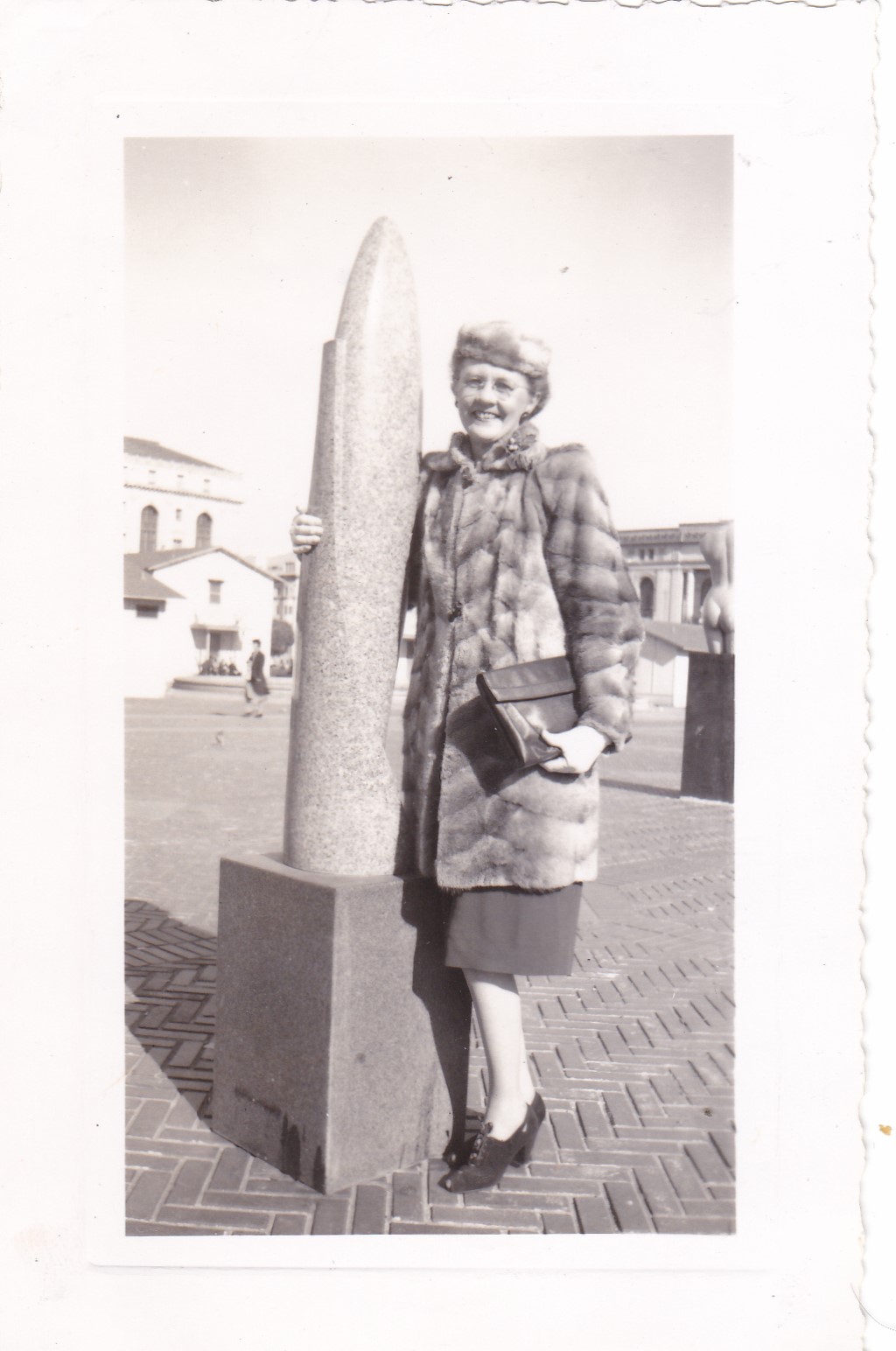 It's something of a rejoiner to Robert's series "20 Great Vintage Photos Of Women With Signs". In that post women appear in control, mocking the over-rated virtues women are told to embody or face society's sneering wrath. Two women embrace in a car, the number plate declaring "GEE! I AM LONESOME", the message lampooning the absence of men. "Rough And Ready," promises another sign, the woman beside it smiling gamely, a 'you fancy yer chances?' hand on one hip, the other slapping the message. The sign takes on the appearance of a thought bubble.
There are signs of witty women telling the joke in this post, too. The woman cradling the massive concrete phallus is an obvious sticky-fingered gag to any post-adolescent. But in others you can also sense the hint of malice, a malevolence born of over-familiarity. The photographer eyes the subject and clicks the shutter with the a sniper's aim. The women become the joke, the skirted punchline to a snide peek.