Sounds of the Sixtwees: the men who missed the psychedelic boat
1967, the year of the so-called 'Summer of Love' of 1967 brought forth some of the greatest pop music ever produced – notably the various strains of 'psychedelic ' sounds emanating primarily from California and London.
The American versions tended to the blatantly hallucinogenic, whereas the British variety had a strong nostalgic element, manifesting itself in Edwardian fashion, and a harking back to the nursery rhyme world of childhood, Lewis Carroll and Kenneth Grahame.
The best of this (Beatles, The Who, Syd Barrett's Floyd, Jeff Beck, etc) was superb.
But there were also the passengers – the chart bands who desperately attempted to find a role for themselves in a changing world and leapt aboard the bandwagon before they had worked out where the hell it was taking them.
The consequence of this was a desperate drug-free (and largely inspiration-free) attempt to capture the zeitgeist. If they could be summed up in one word, it would be 'twee'. Some tried to hide their shame and embarrassment by making a joke of it all; others went the whole hog and aimed fro pathos and sincerity. The results were uniformly awful.
Here, after much painful deliberation, are Anorak's Worst Five Whimsical Warblings from the era of Paisley Power…
Norman Stanley Jones St Clair – The Tremeloes
The Tremeloes were a bunch of Essex lads who did the usual beat-combo repertoire of pop and r'n'b covers before landing a couple of big hits in 1967 with their superb version of 'Silence Is Golden' (an old Four Seasons B-side) and a rumbustious interpretation of Cat Stevens' 'Here Comes My Baby'. Casting around for filler for an album, they came up with this self-penned effort, replete with obligatory Baroque-style harpsichord.
A 'humorous' ode to a statue of a poet, it boasts the immortal couplet: 'Did he write his sonnets in the nude? / Questions like that can be rude.'
The Loos of England – Dave Dee, Dozy, Beaky, Mick and Tich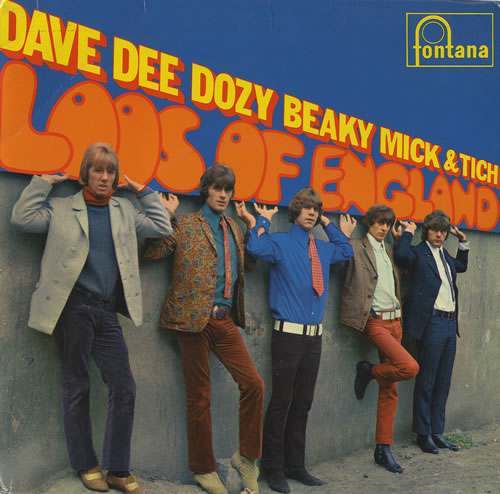 Salisbury's 'DDDBMT' specialised in no-nonsense foot-stamping sing-alongs, and very successful this formula proved to be. This stab at toilet humour with a dash of political sire (from their album If Music Be the Food of Love… Then Prepare for Indigestion) was less successful.

Lullaby To Tim – The Hollies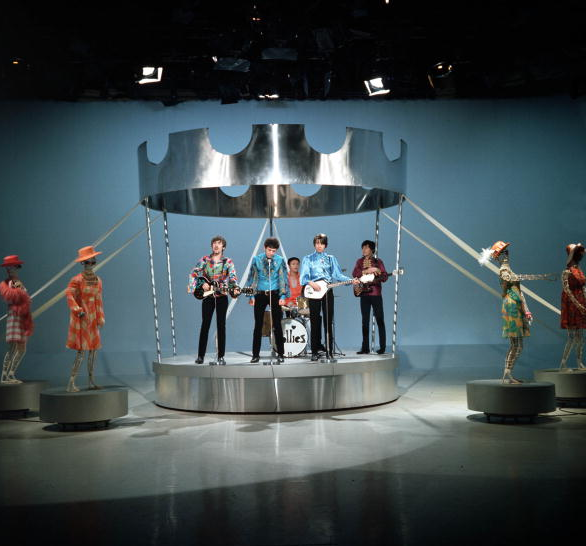 When the flower power era began, the Hollies' lead singer Alan Clarke told a music paper: 'We're as psychedelic as a pint of beer with the lads.' He changed his tune pretty quickly. Here we have rainbows, moonbeams, dragons, knights in armour, and the worst vocal sound effect ever recorded. Dire stuff.
Ye Olde Toffee Shoppe – The Hollies
More sickly shite from the Evolution album, with a tune suspiciously similar to 'English Country Garden'. Nauseating.
Good With His Hands – Barry Booth
This song, along with others from Booth's album Diversions, was composed by Terry Jones and Michael Palin. In those days, Palin told old Mr Anorak, they had aspirations to be the next Paul McCartney. Aspirations which came to nothing, for reasons that a brief listen to this single will make crystal clear.
https://www.youtube.com/watch?v=-qyKxxGS8ZI