SMOKING footballers: A quick look some who took a puff.
Leeds United – 28/04/1969: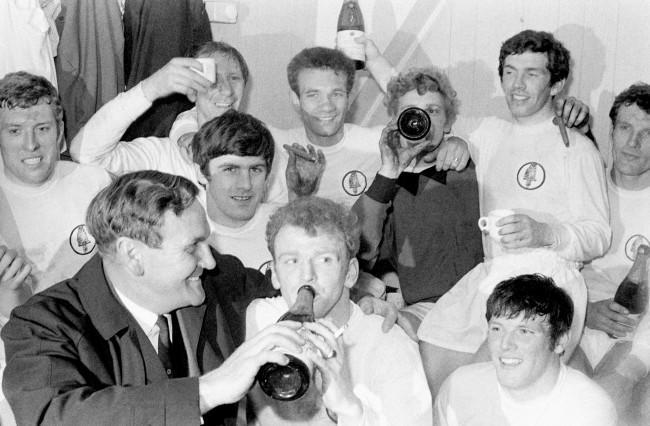 Leeds United players celebrate with champagne and cigars in the dressing room after drawing 0-0 with Liverpool, a result which wrapped up Leeds' first Division One Championship title: (back row, l-r) Mick Jones, Jack Charlton, Paul Reaney, Gary Sprake, Johnny Giles, Paul Madeley; (front row, l-r) manager Don Revie, Peter Lorimer, Billy Bremner, Eddie Gray
Bolton Wanderers captain and centre-forward Nat Lofthouse, who scored both his team's goals, is given a drink from the FA Cup by manager Bill Ridding in the dressing room at Wembley after Bolton had beaten Manchester United 2-0 in the Cup Final. Date: 03/05/1958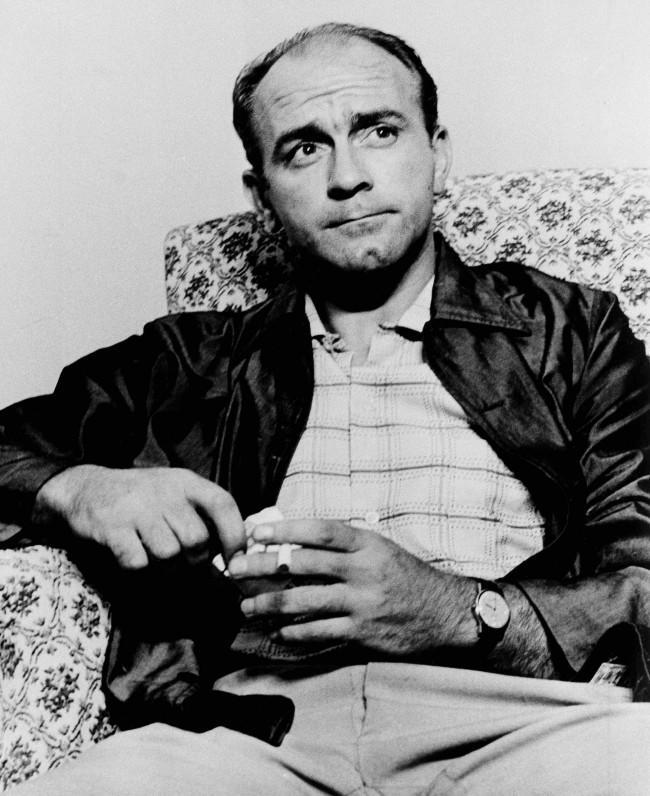 Spanish Soccer Star Alfredo di Stefano smokes a cigarette as he talks to newsmen at the Spanish Embassy immediately after his release by communist kidnappers in Caracas, Venezuela. Stefano, in Caracas with his team of Real Madrid, was held prisoner for 56 hours in a Caracas apartment by members of the outlawed pro-communist Armed Forces for National Liberation. FALN, which seeks to overthrow President Romulo Betancourt, utilized the kidnapping as a publicity stunt and to embarrass the Venezuelan government. Date: 26/08/1963
Norwich City celebrate winning the Second Division Championship in the dressing room: (l-r) Graham Paddon, trainer, Doug Livermore, Kevin Keelan, Terry Anderson, Duncan Forbes, manager Ron Saunders, Trevor Howard. Date: 29/04/1972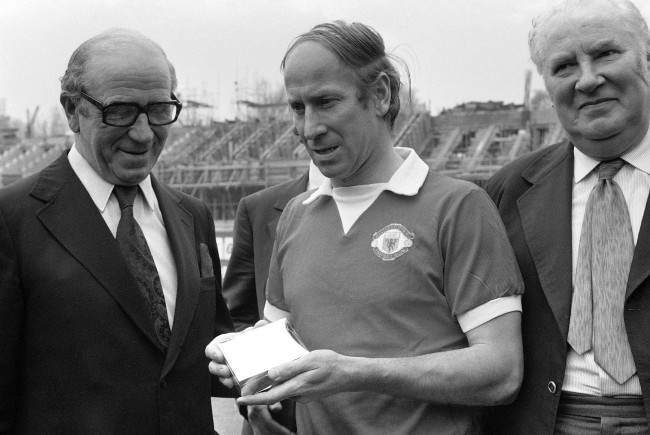 Veteran England and Manchester United soccer player Bobby Charlton, with his former Manchester United manager Sir Matt Busby, left, shows the silver cigarette box presented to him by the Chelsea Club before his 604 th and final League appearance against Chelsea FC at Stamford Bridge, London, United Kingdom on April 28, 1973. Date: 28/04/1973
Paul Gascoigne in 1995.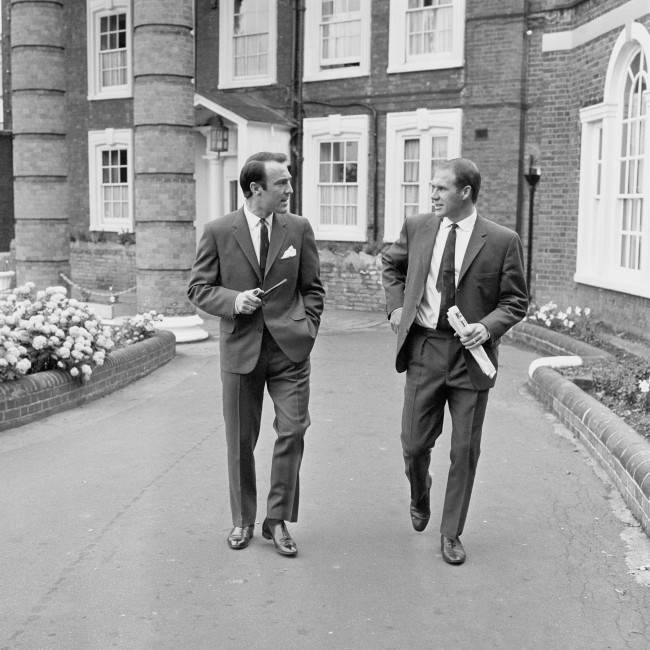 England's Jimmy Greaves and Ray Wilson make their way to the coach that will ferry them to Pinewood Studios. Date: 12/07/1966
Players' Union chairman Jimmy Hill has discussions with footballers before the meeting in Sheffield of the joint commission of the Football League and the Football Association, which is inquiring into alleged illegal payments to players. They are (from left to right) Ray Daniel, Ken Chisholm, Jimmy Hill, Willie Fraser and Cliff Lloyd. (back l-r) George Aitken, Billy Elliott and John Hannigan. 17th May 1957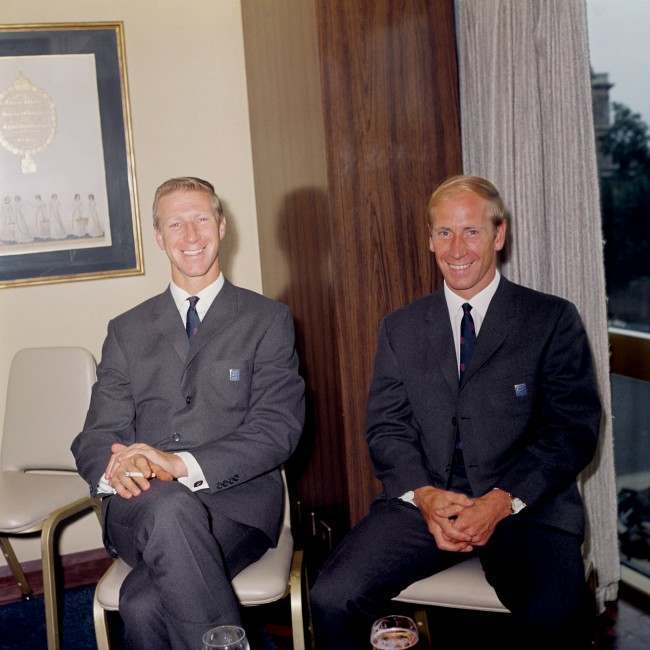 England's Charlton brothers, Jack (l) and Bobby (r), relax at a pre-tournament function: Date: 26/06/1966
As for other sports, well cricket is all about the fags and drink…