In decades past, cameras were sold almost exclusively to men.  As might predict, this is fertile ground for the "sex sells" approach.  Just picture hordes of single men with disposable income, all fashioning themselves Playboy photographers – they'd pay any price for a camera or video recorder.  Let's have a look at the many interesting ways camera companies "sold the sizzle" to men in the 1960s-1980s.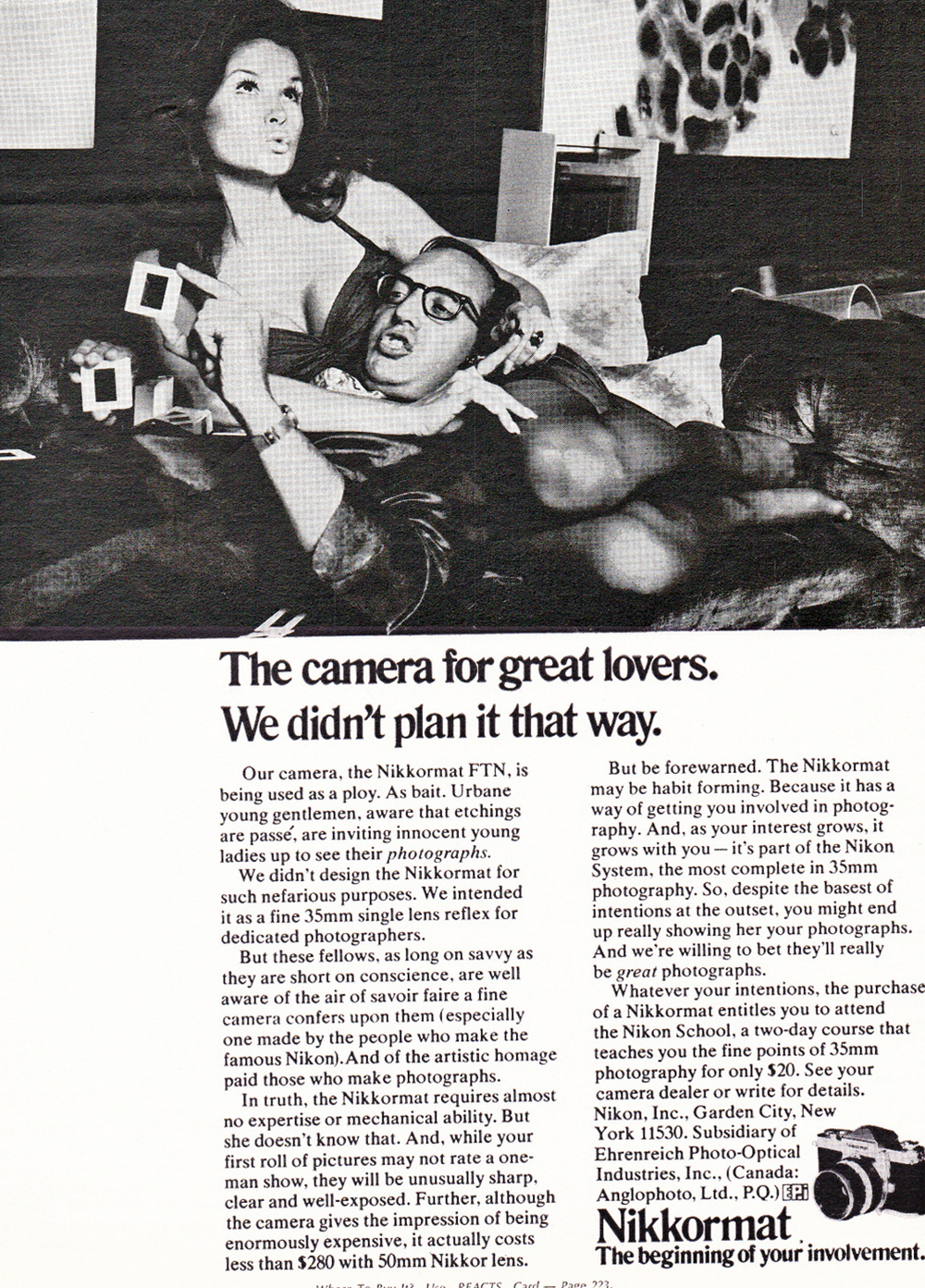 "Our camera, the Nikkormat FTN, is being used as a ploy.  As bait.  Urbane young gentlemen, aware that etchings are passe, are inviting innocent young ladies up to see their photographs.  We didn't design the Nikkormat for such nefarious purposes…. But these fellows, as long on savvy as they are short on conscience, are well aware of the air of savoir faire a fine camera confers upon them…."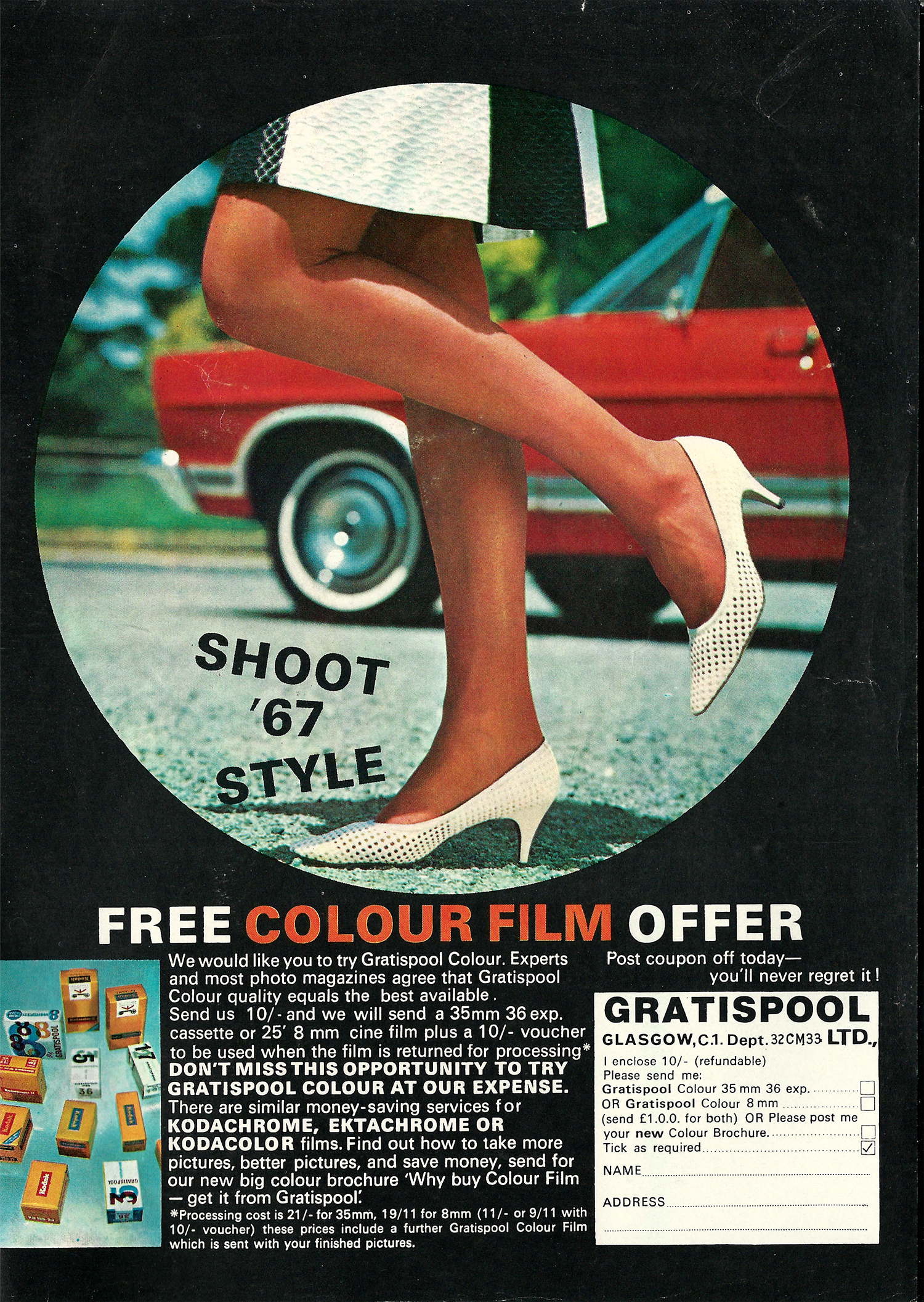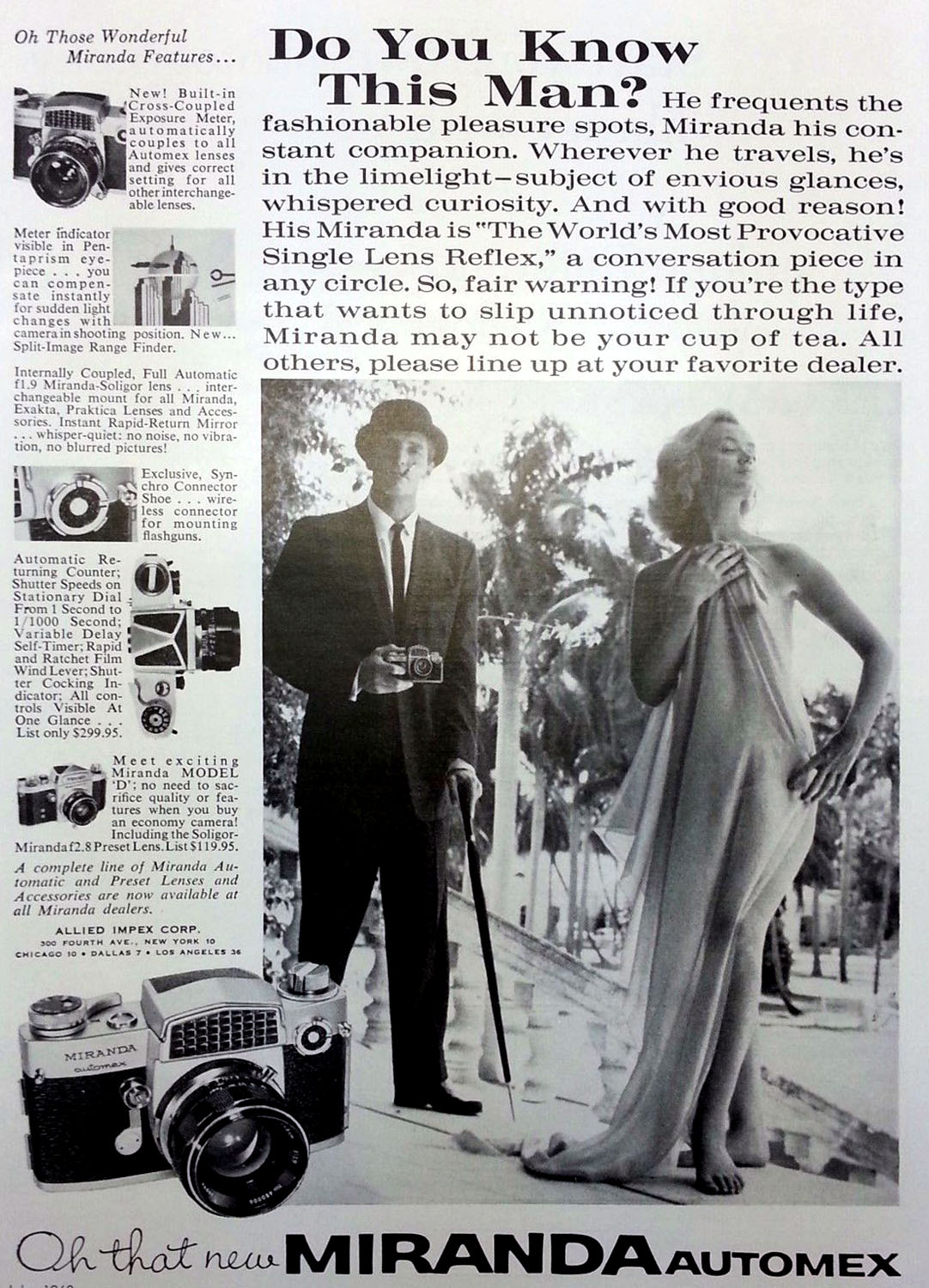 The Miranda Automex ad tells us that any man holding their camera will be "the subject of envious glances, whispered curiosity".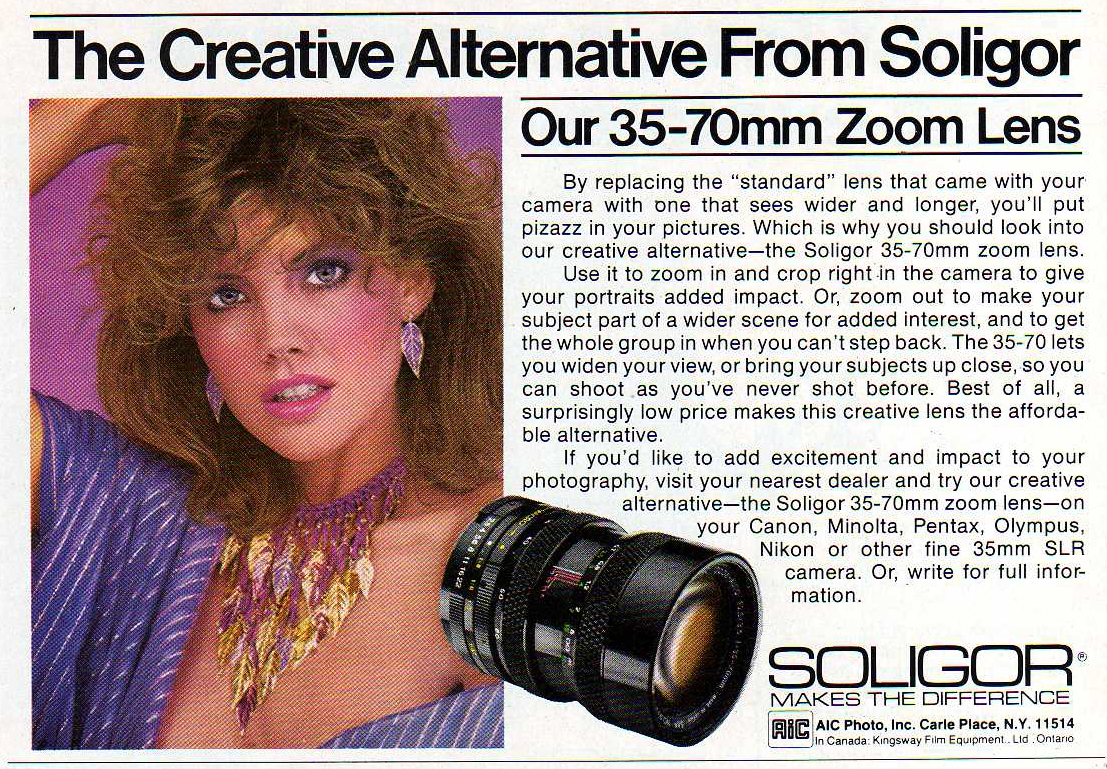 "Use it to zoom in"… zoom in on what, you ask?  I think it's pretty clear.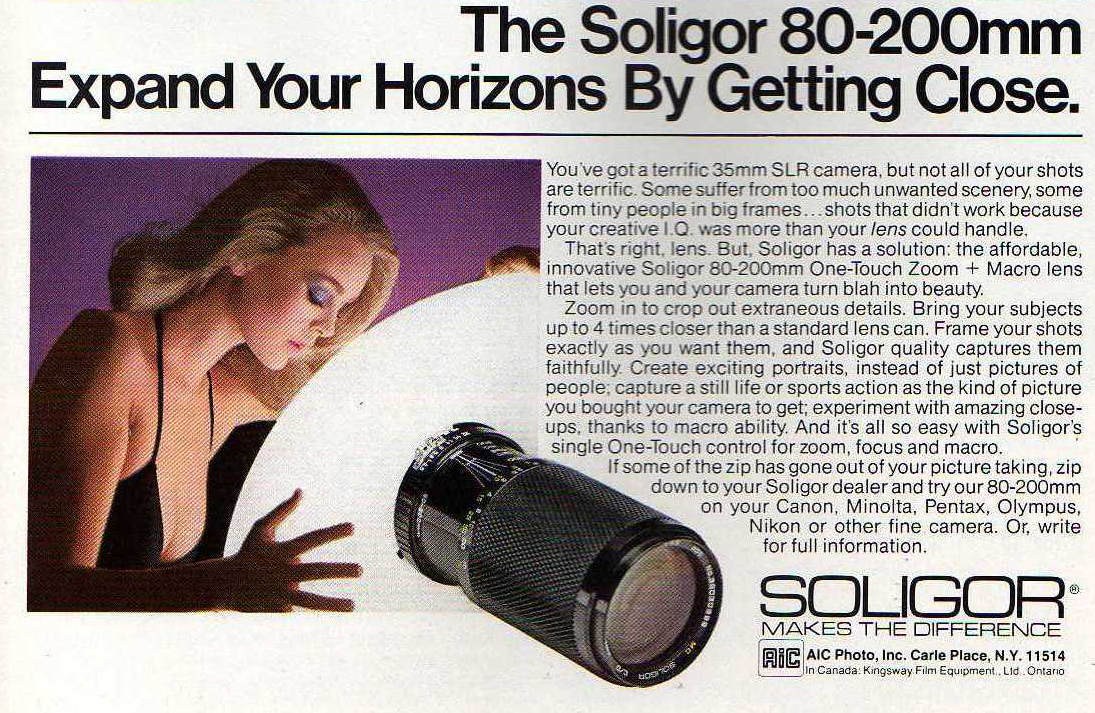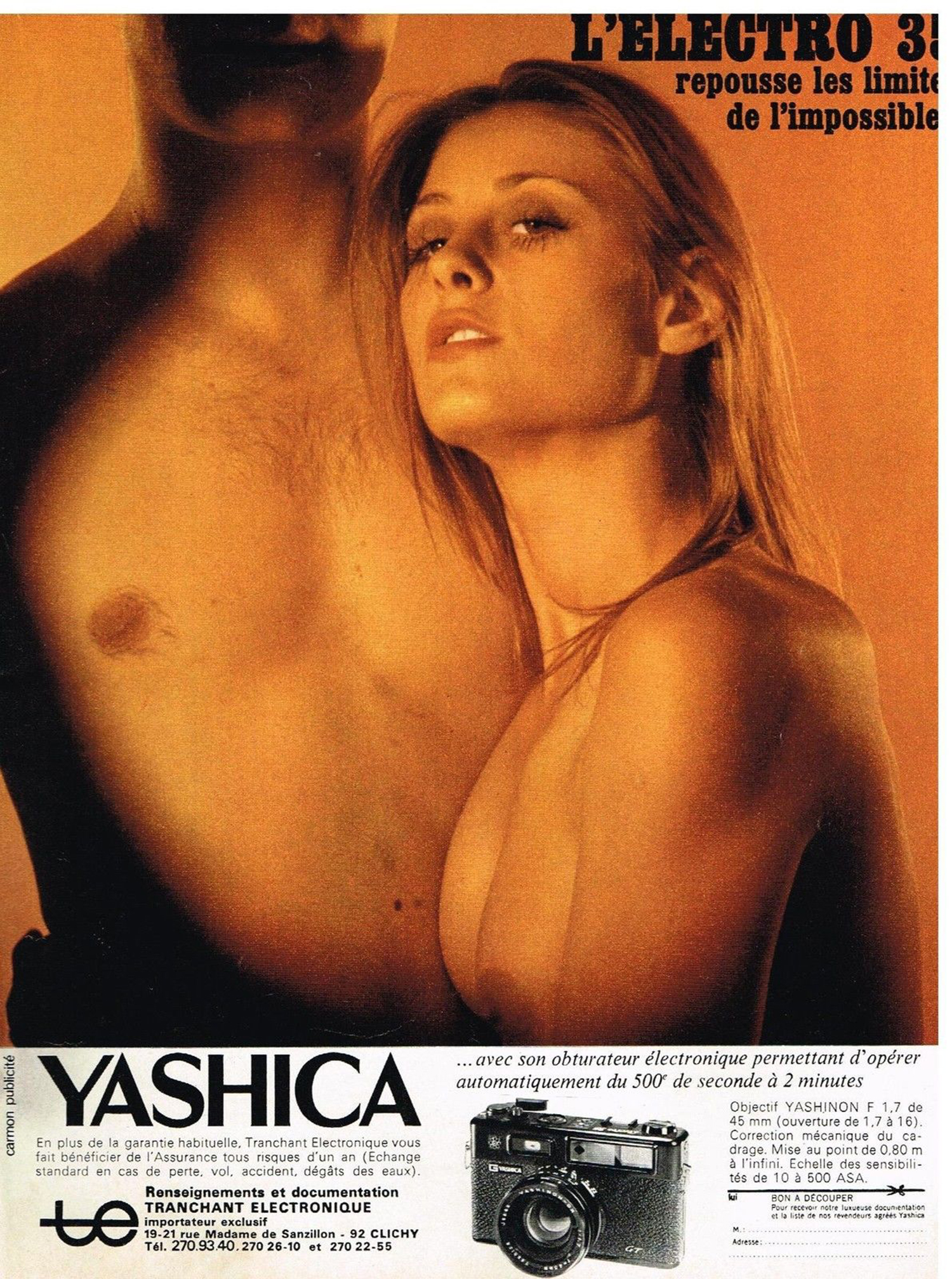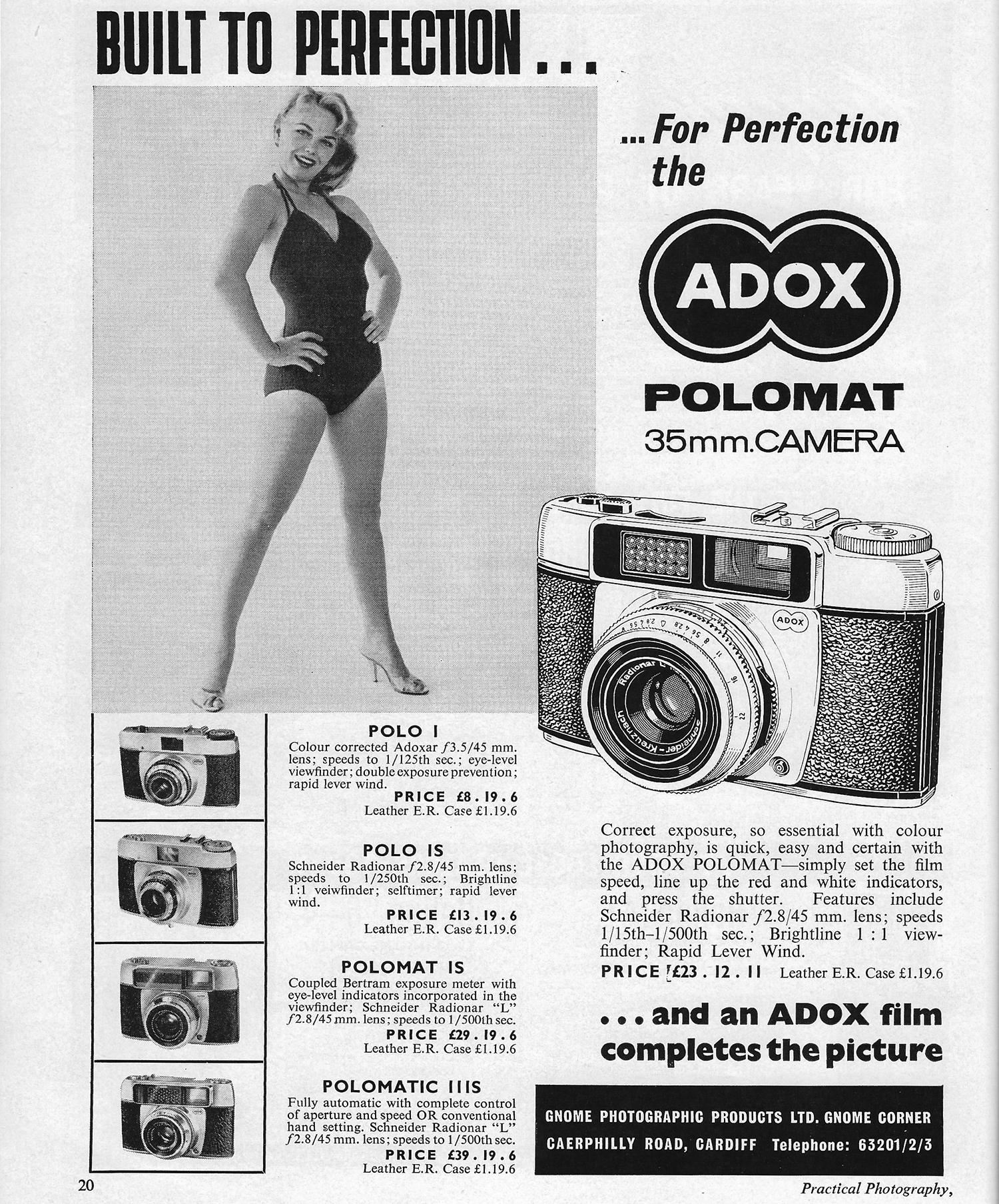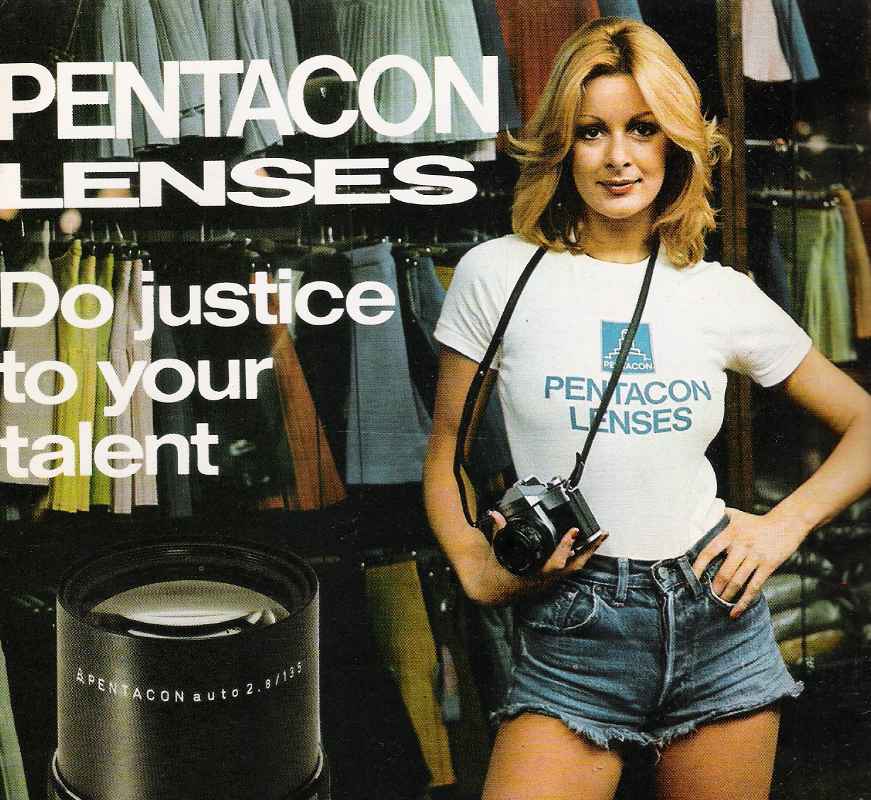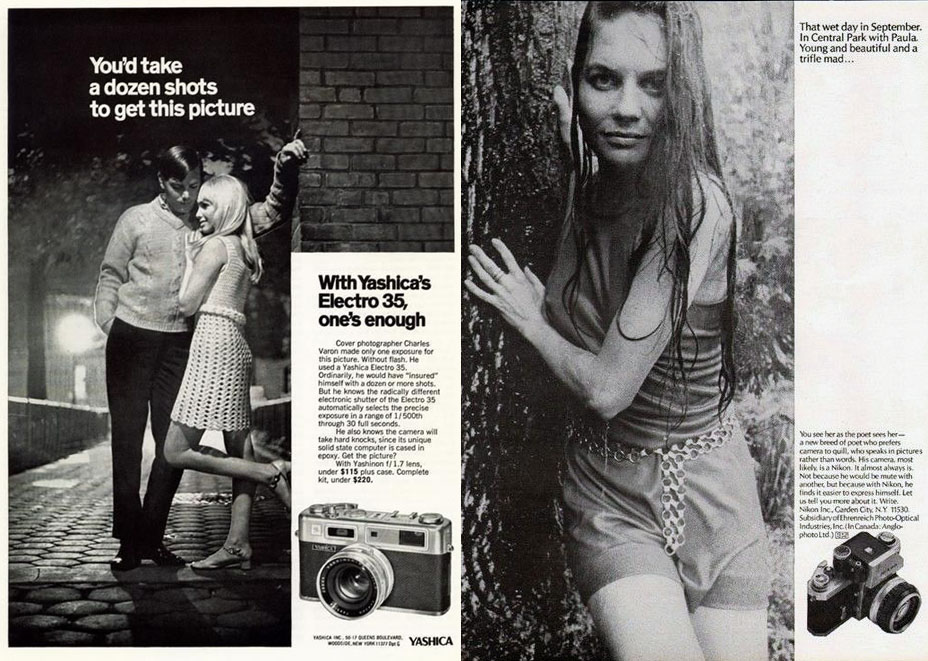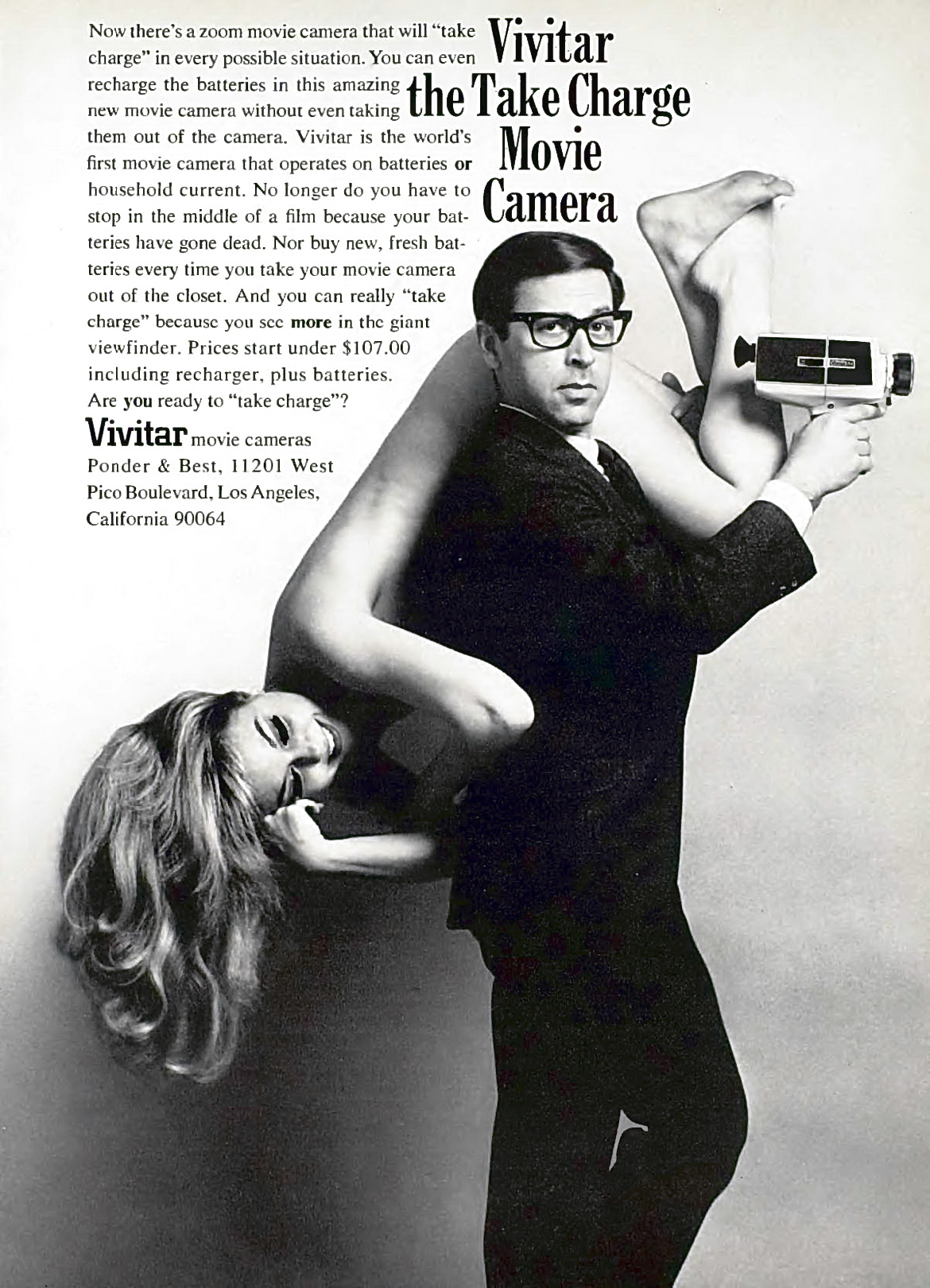 This 1968 Vivitar ad doesn't play it subtle at all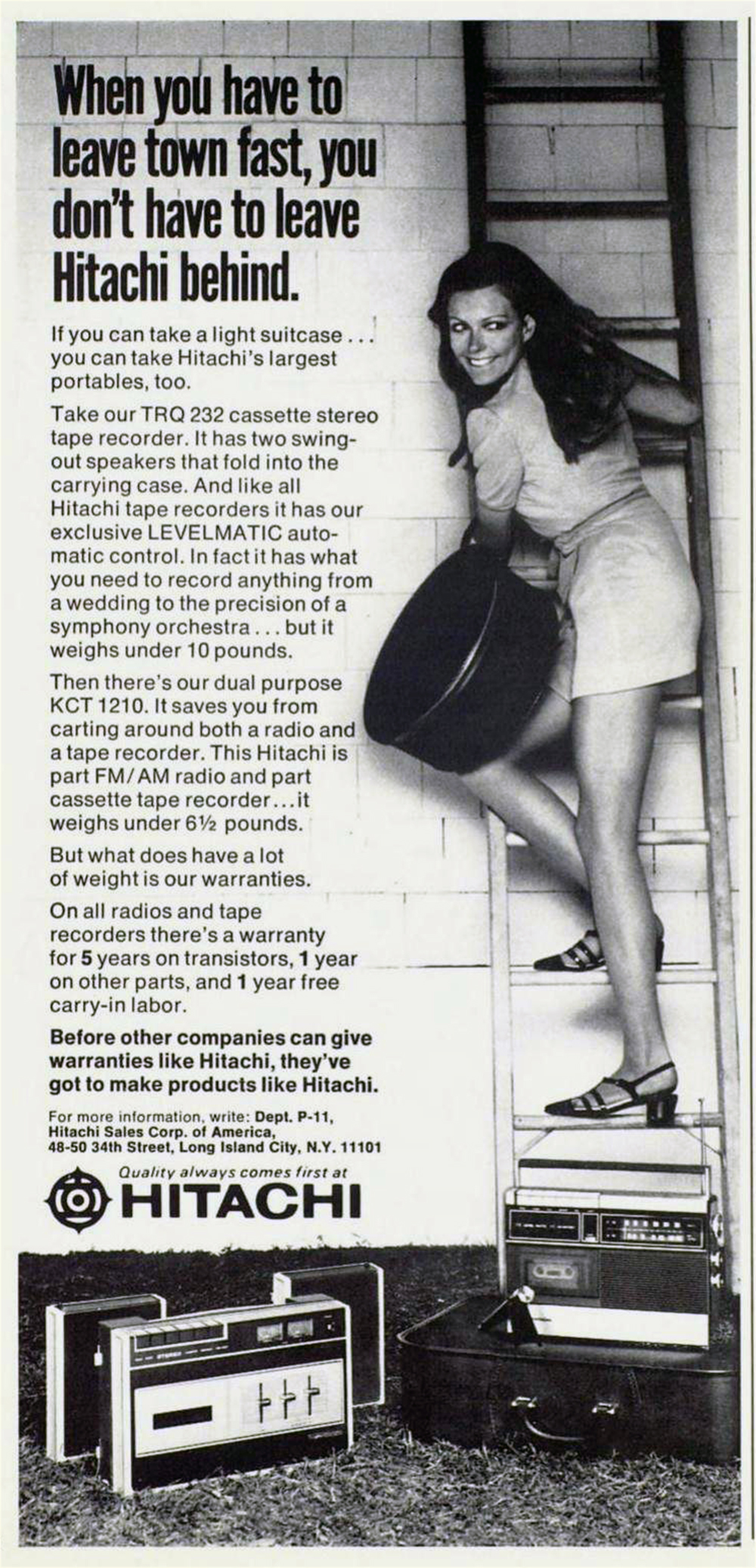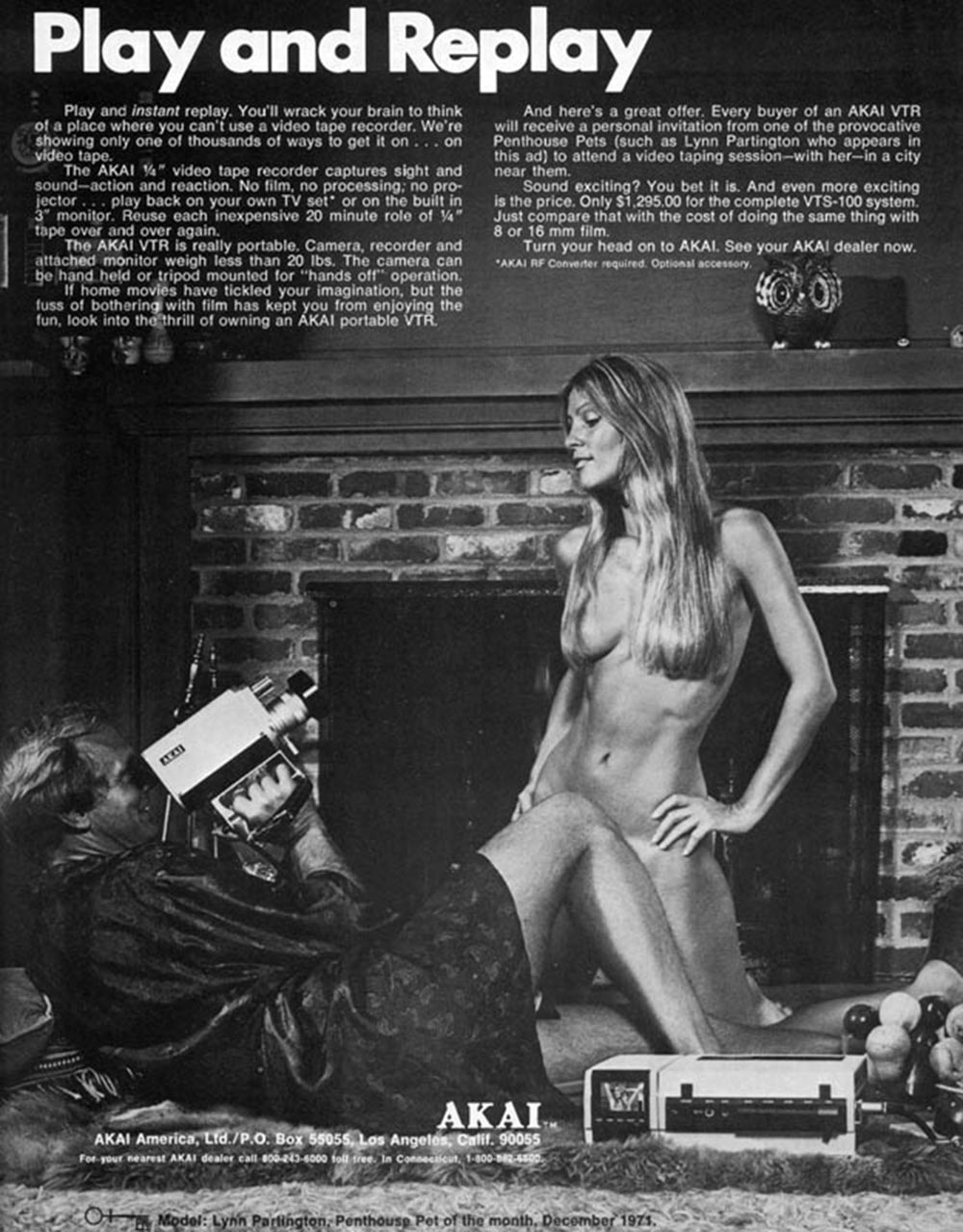 "And here's a great offer.  Every buyer of an AKAI VTR will receive a personal invitation from one of the provocative Penthouse Pets to attend a video taping session – with her – in a city near them.  Sound exciting? You bet it is."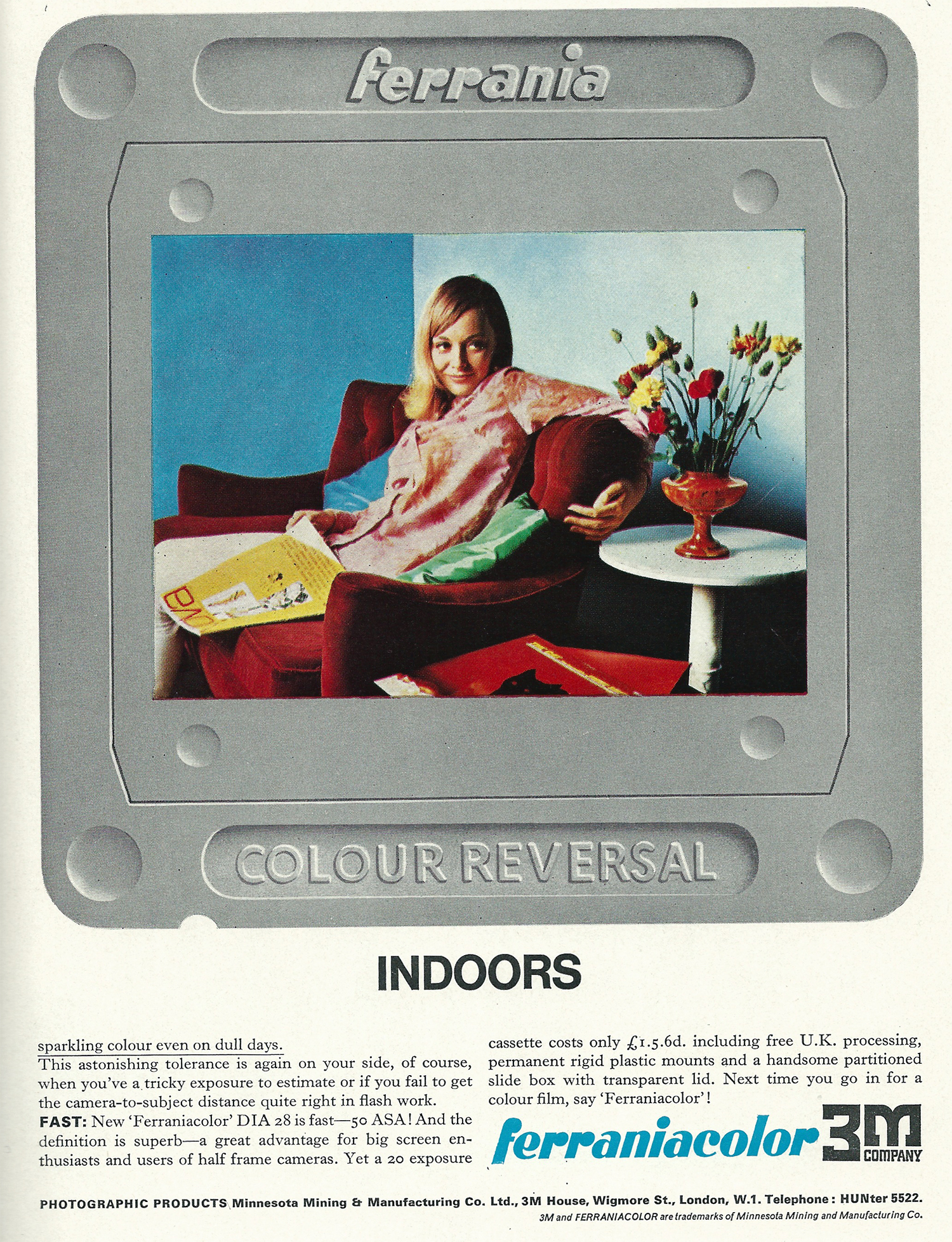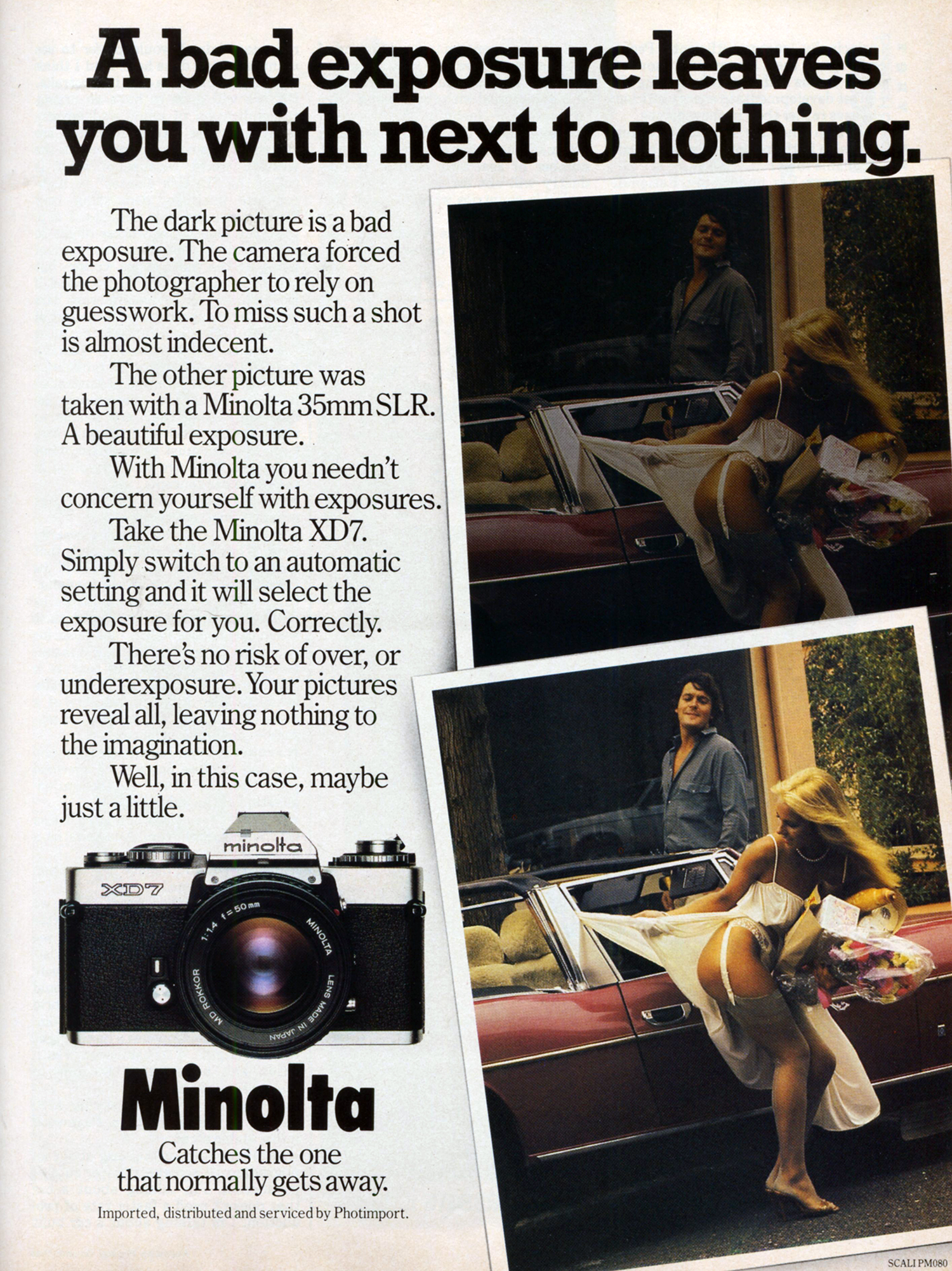 With Minolta cameras, you can be sure to perfectly capture all your upskirts, nip slips and other female clothing malfunctions.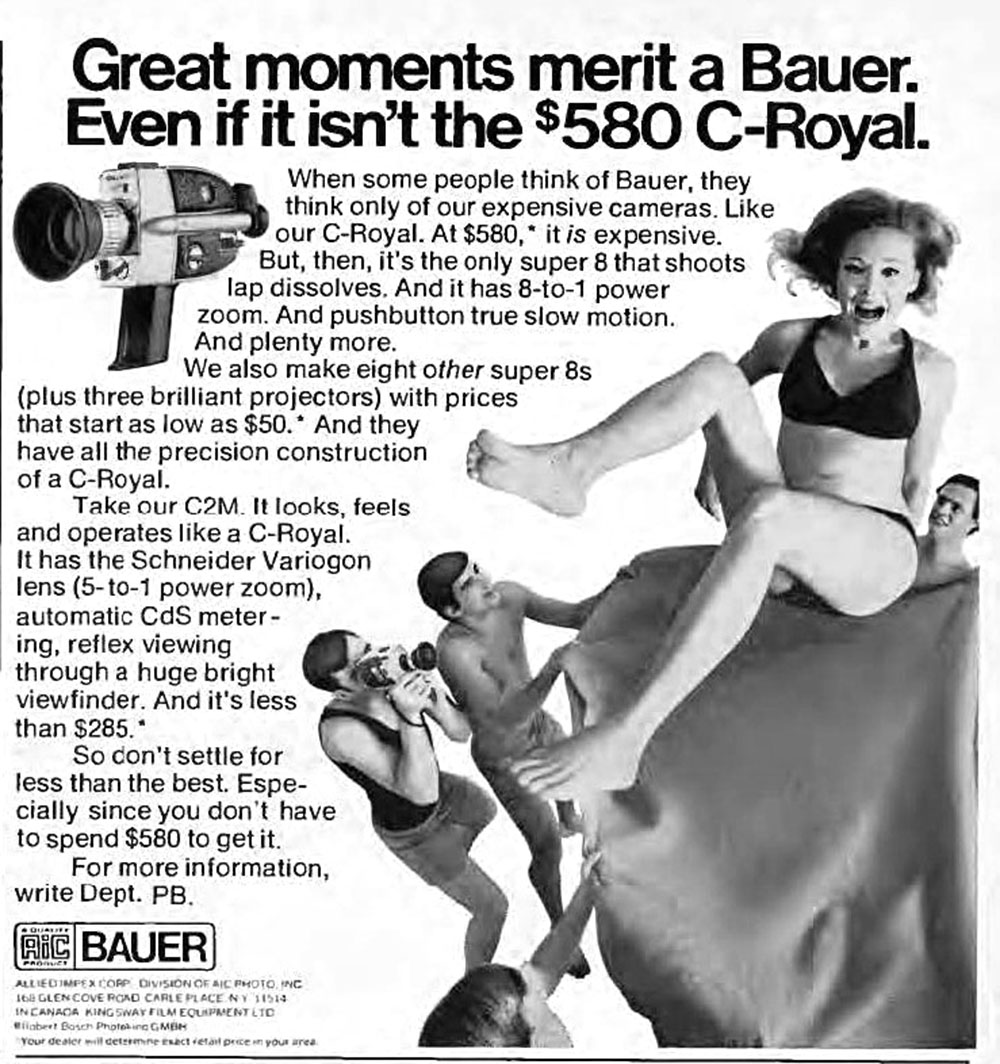 In a similar vein, Bauer's definition of "great moments" means creepily filming a scared bikini-clad girl from below.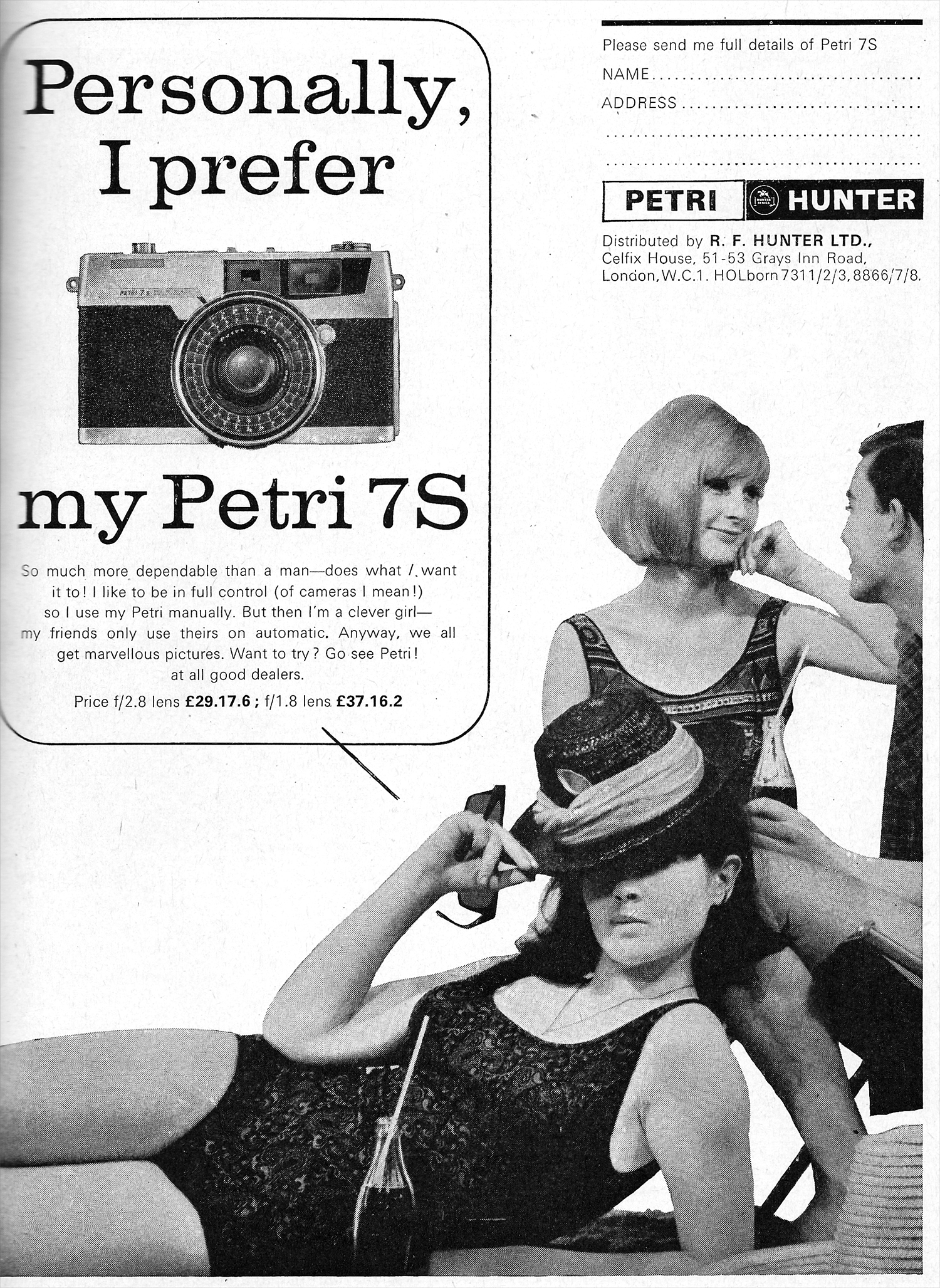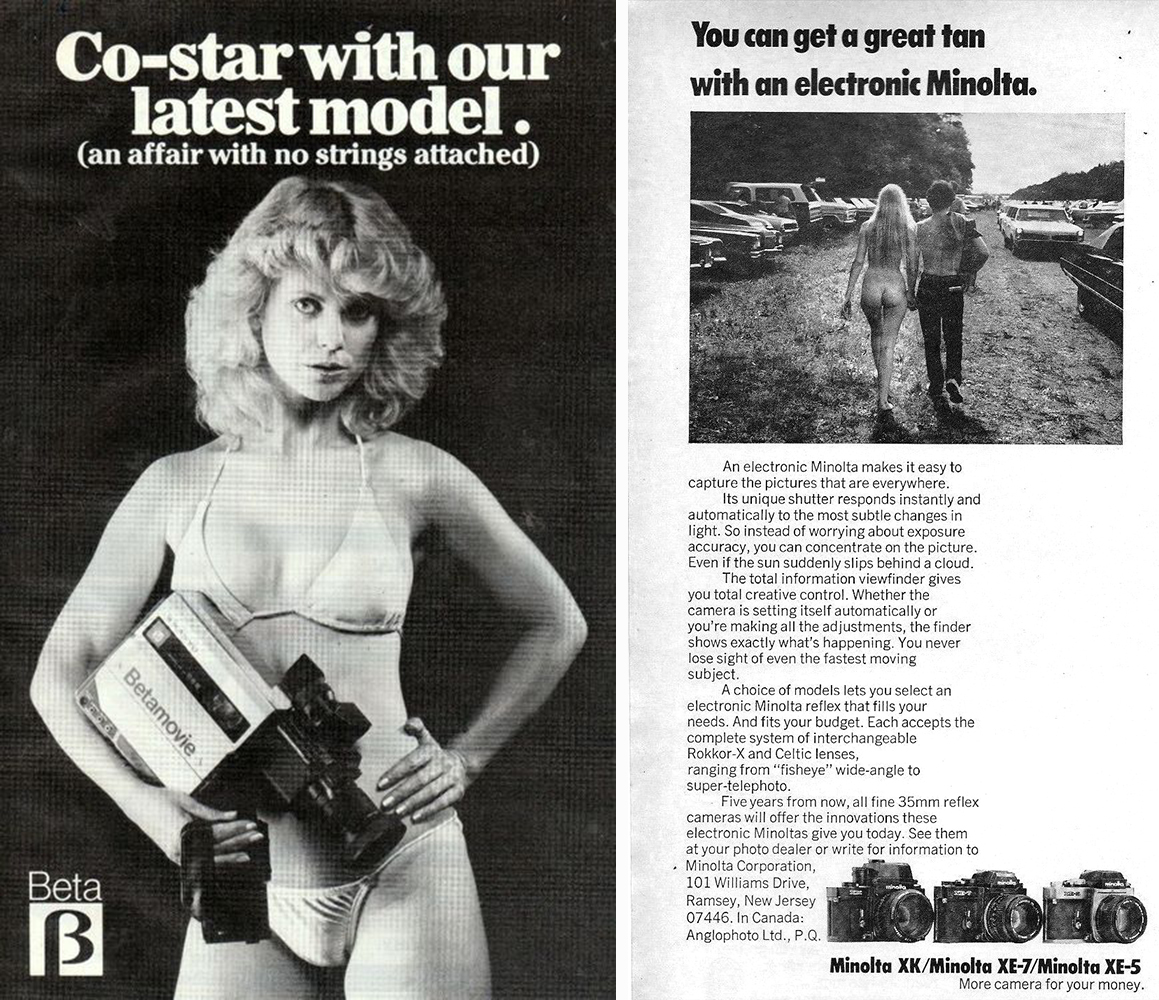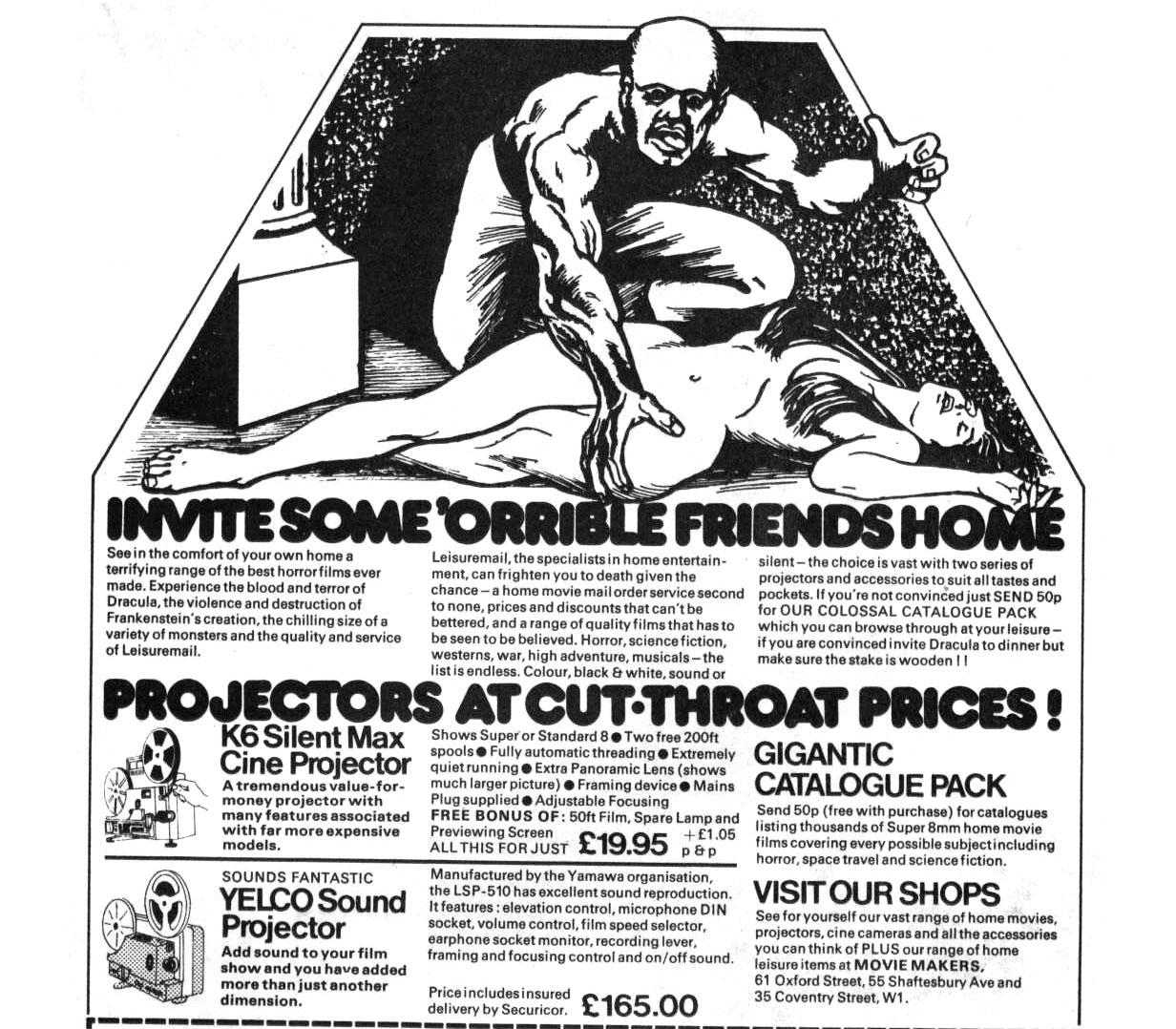 I came upon this advertisement a long time ago, and it has stuck with me.  When it comes to sleazy, wildly inappropriate advertising, you can't get much worse than this.  At first glance, this home movie projector ad seems to be custom-made for snuff films.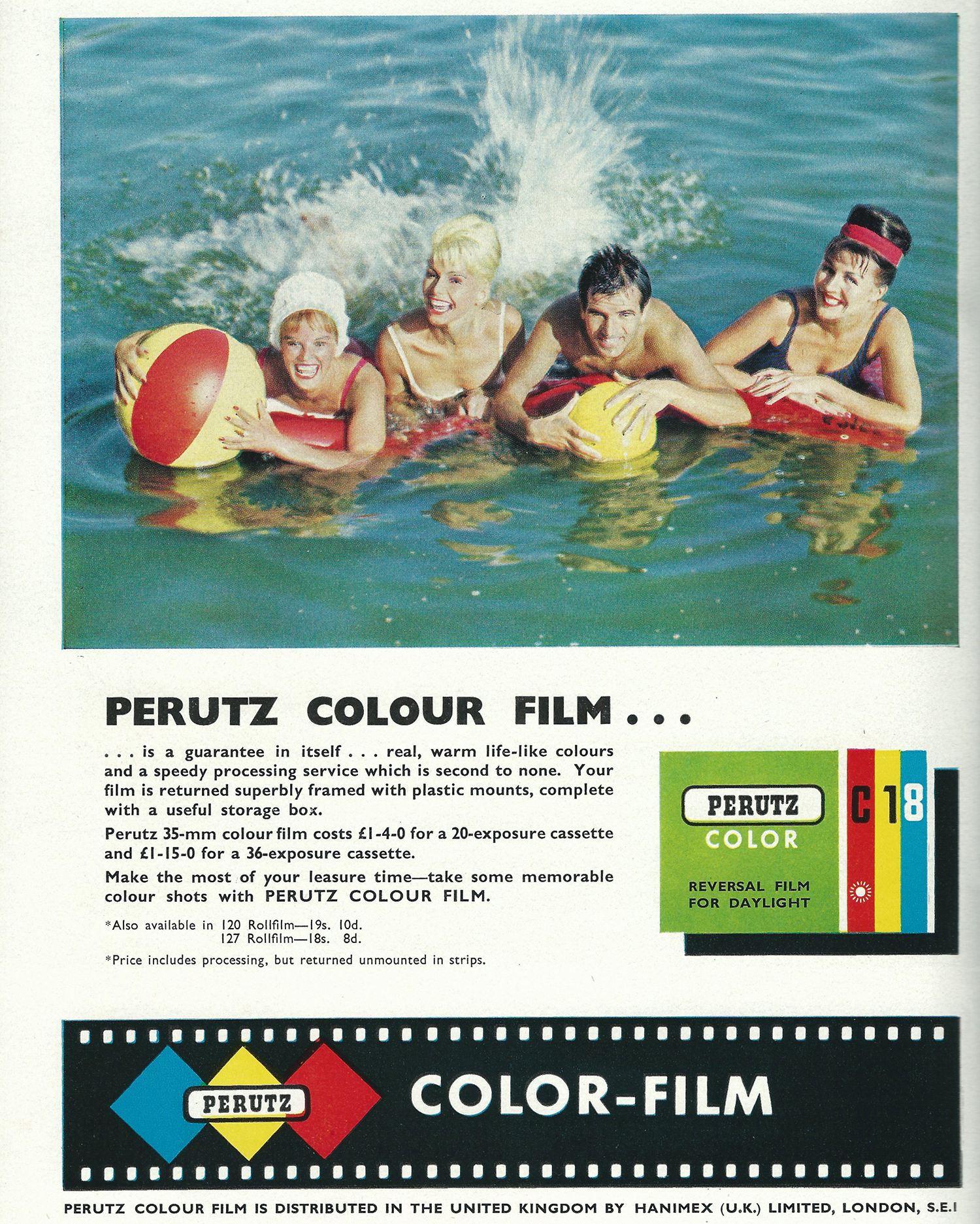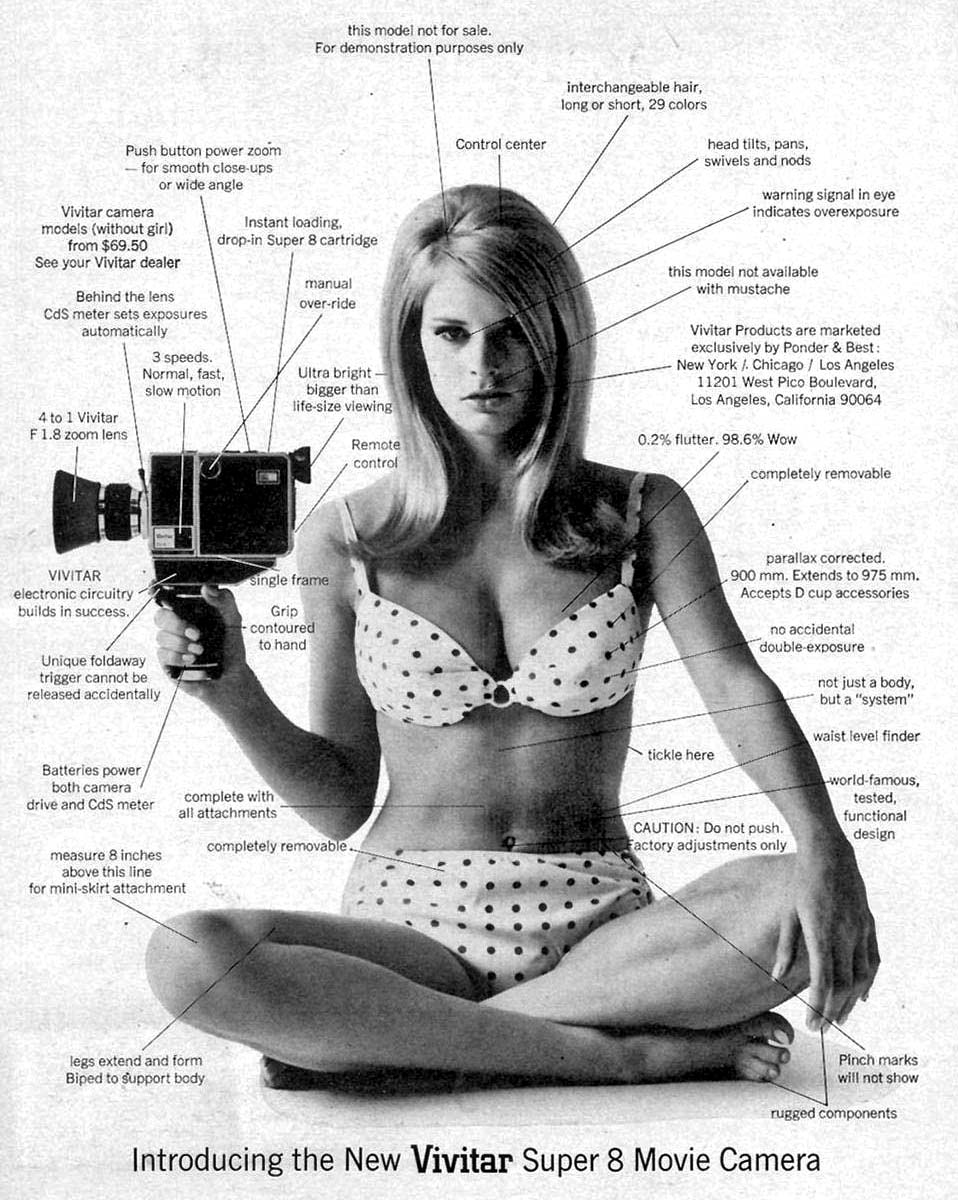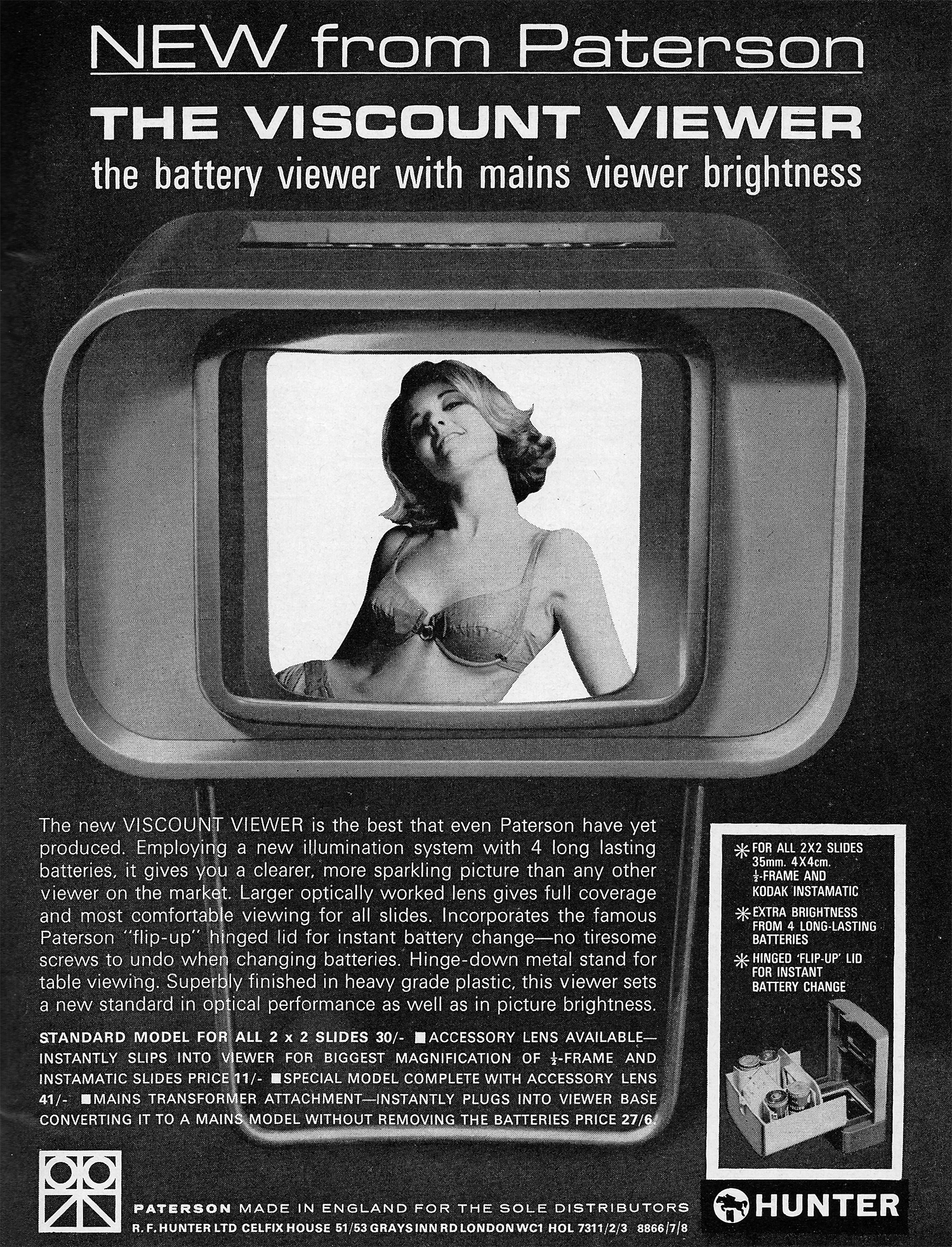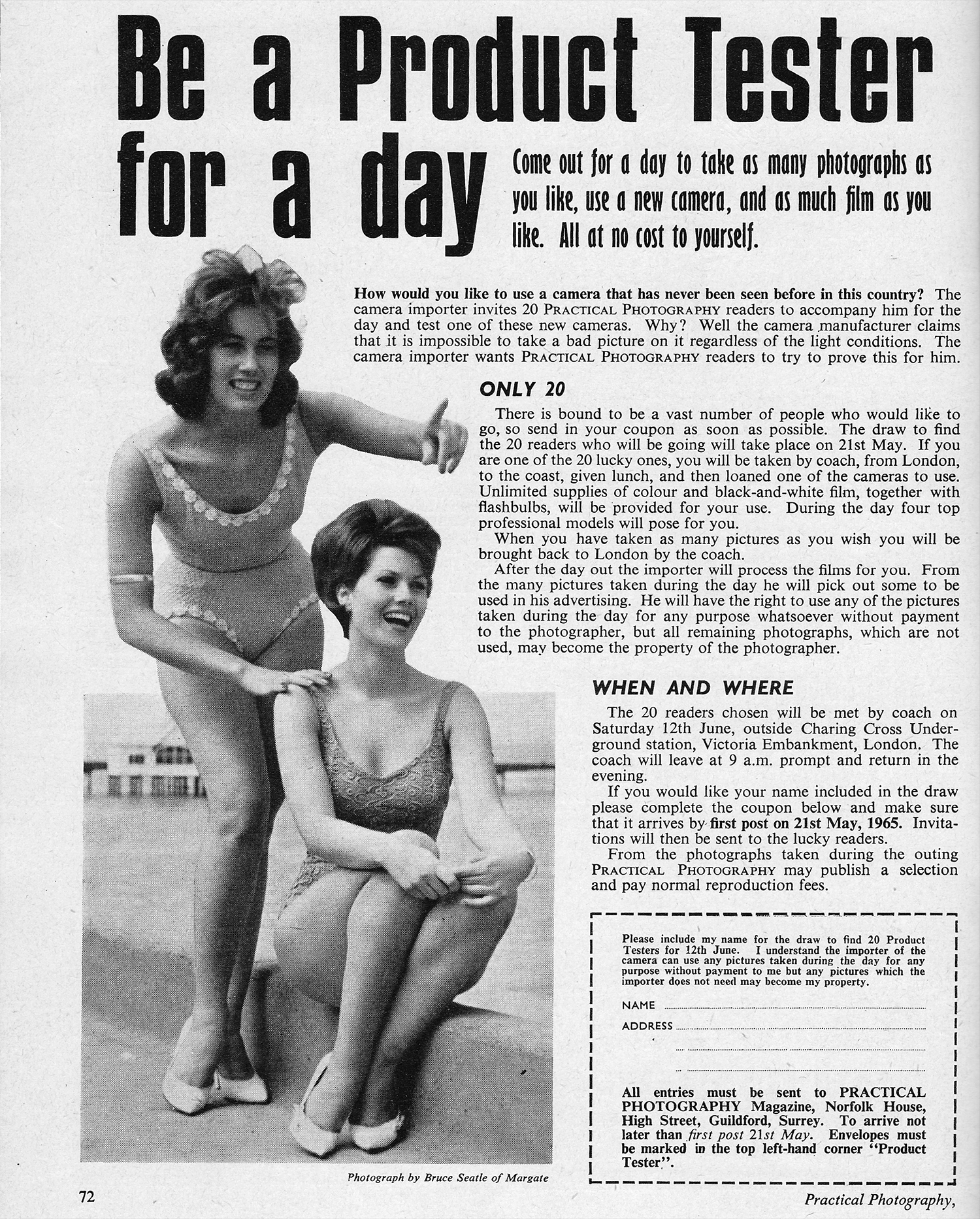 An opportunity posted in a 1965 issue of Practical Photography to product test a camera… and presumably snap pictures of pretty girls in bathing suits.