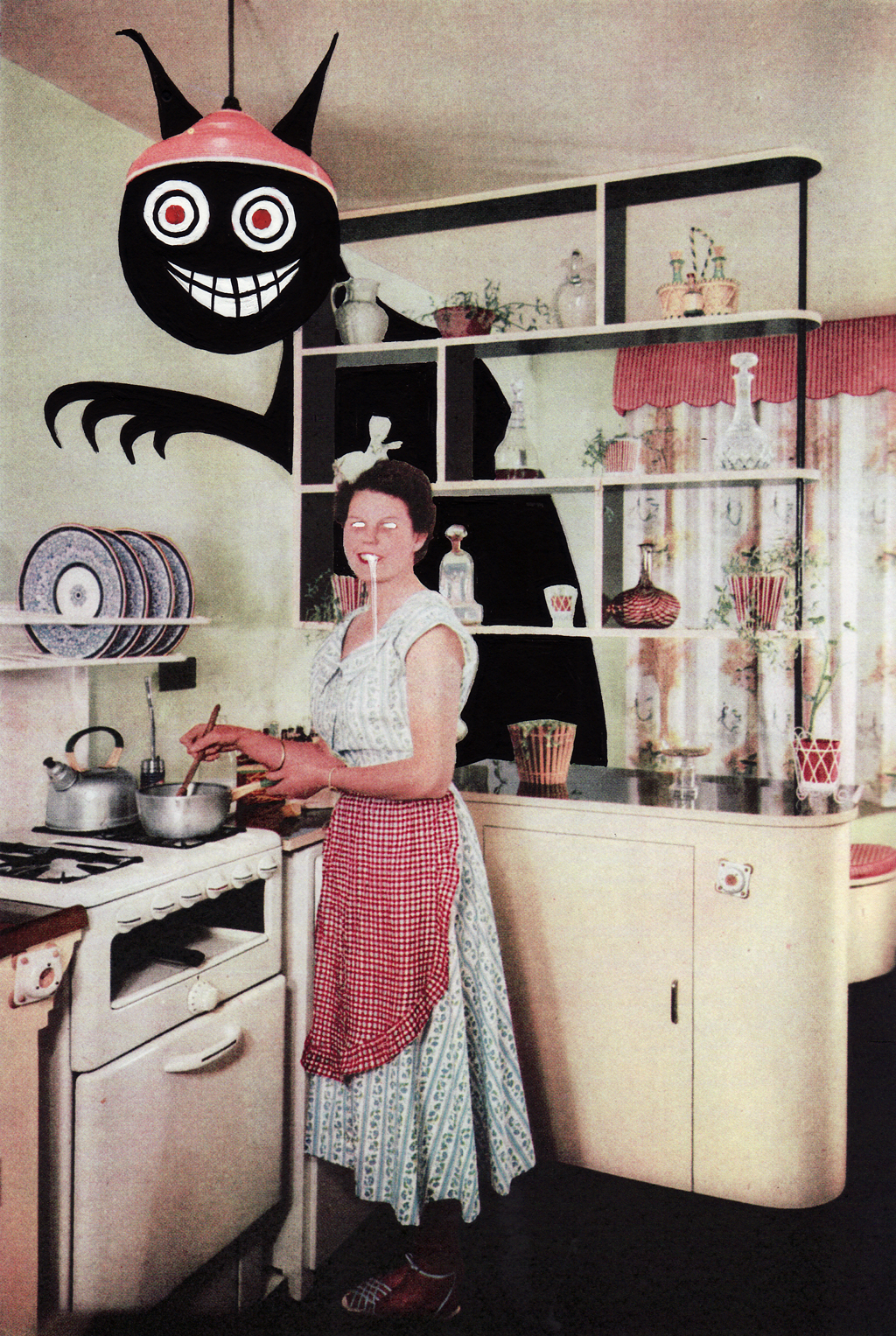 Sig Waller  ("S.I.G." – "Spectrum is Green" from Captain Scarlett and the Mysterions) injects smultzy, kitsch visions of happy homes of the type seen in 1950s illustrations of the American dreams with a sinister and darkly humorous Gothic twist. Waller disturbs conformist visions of post-Christian, Formica-faced domestic bliss with a huge demonic creature made of shadow that's slunk into suburbia. That nagging othernesss mom keeps in check with comforting routine, pursuit of a neat figure and pills is manifest in Waller's grinning Shadow Play. Mom looks towards Waller and asks her, and thereby us, "Can you see it, too? Oh, good. Now we can all play together." No longer encumbered by presentation, mom's been exposed and she's freely embracing the darkness. She's enjoying it. And get a load of those wandering hands. Shadow Play is what happens when The Cat In The Hat reaches sexual maturity.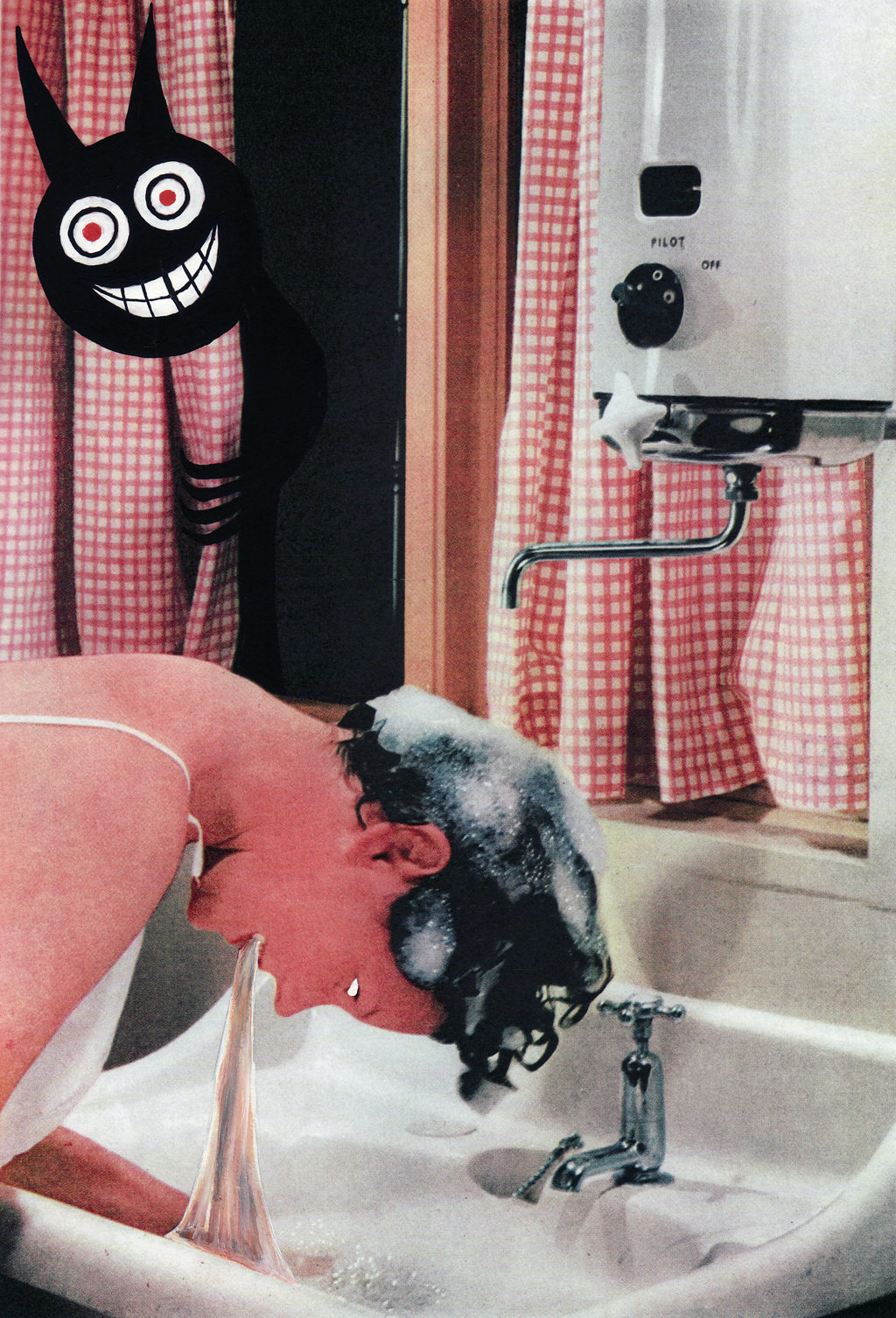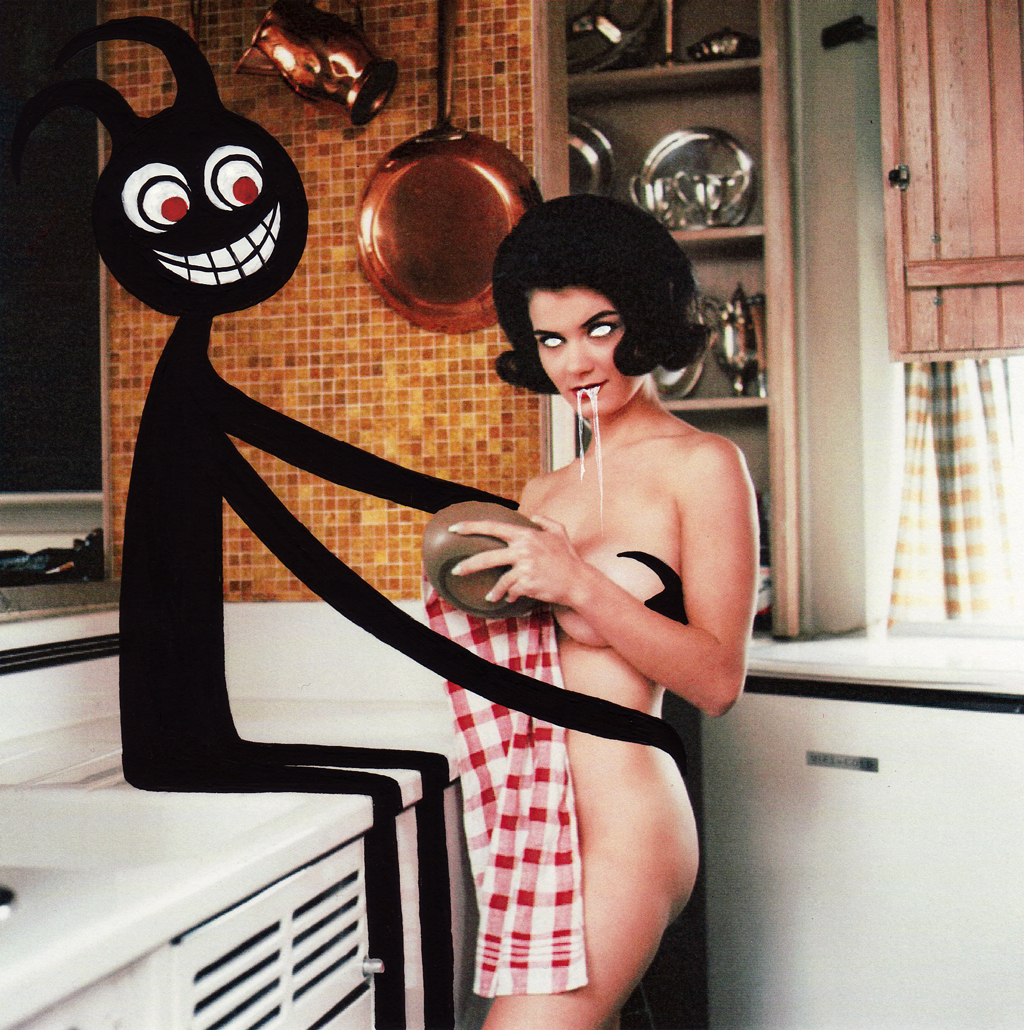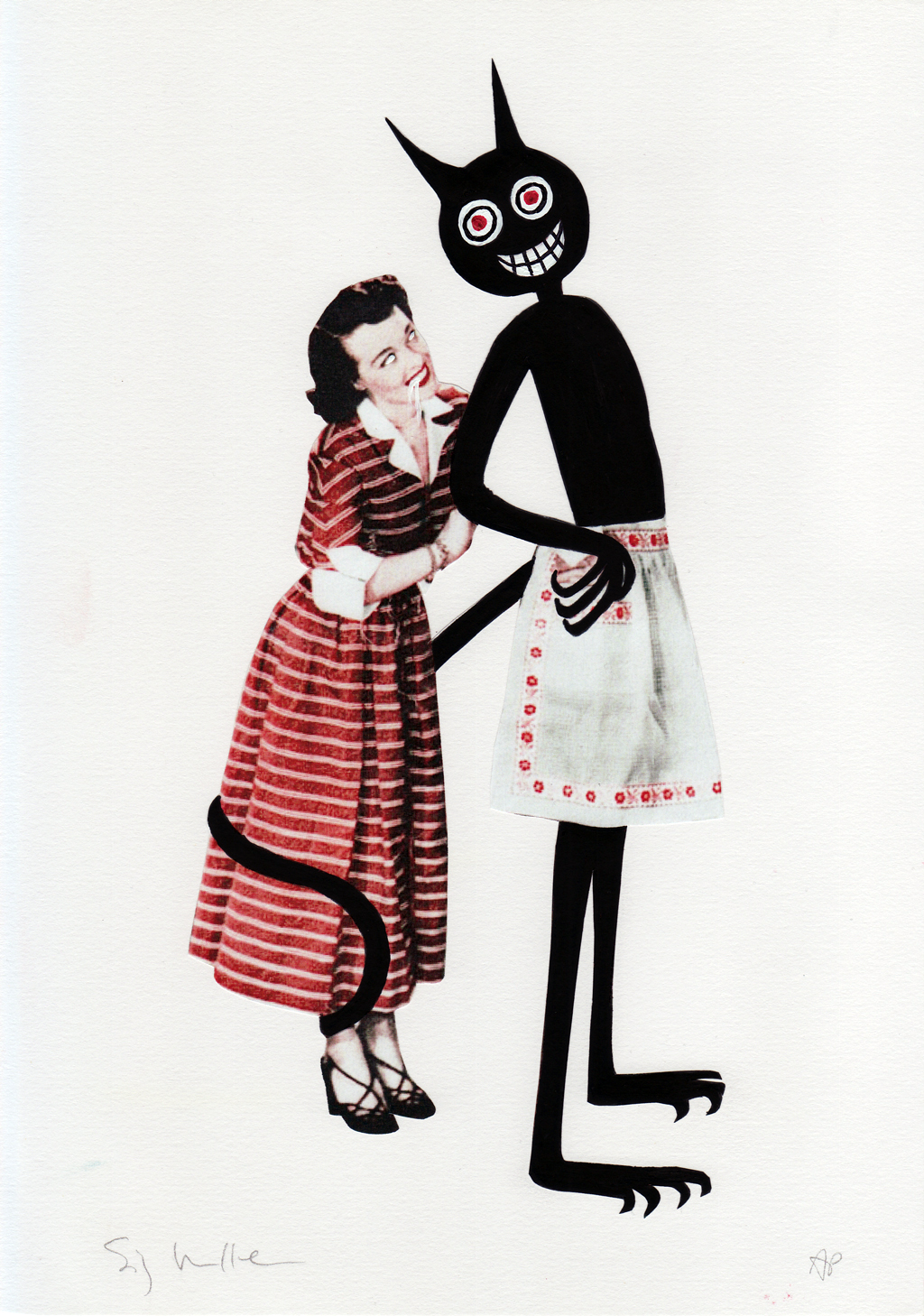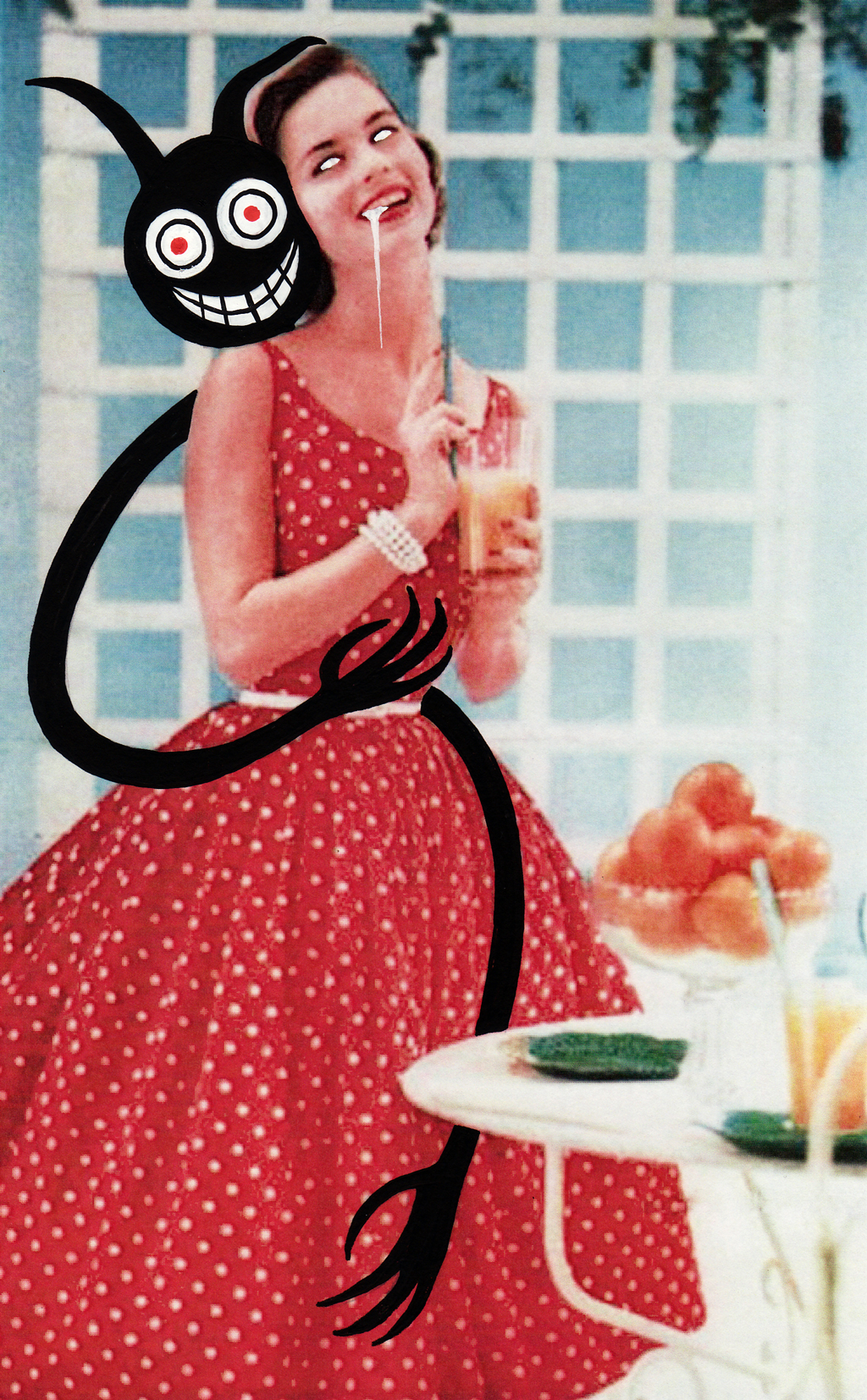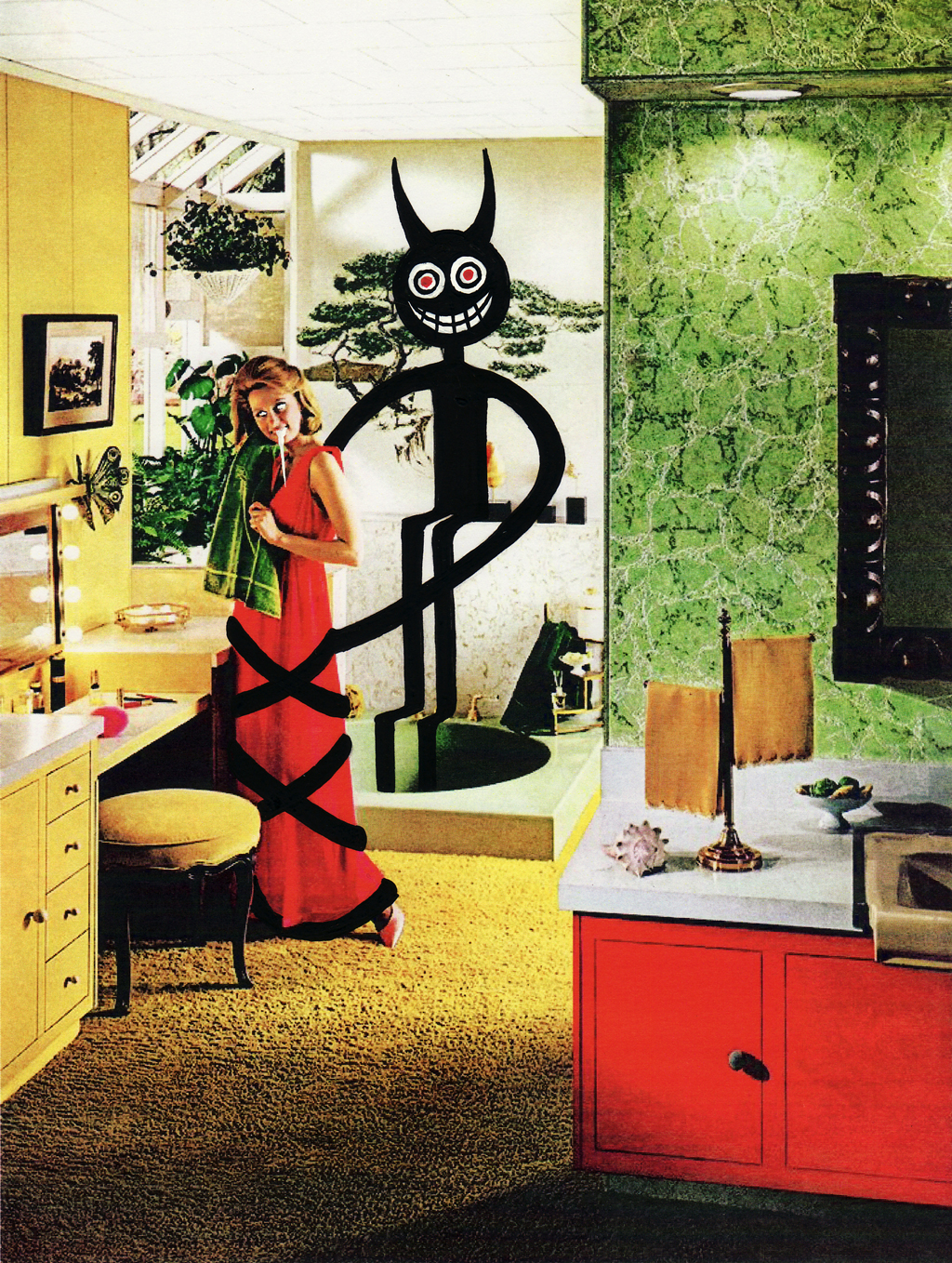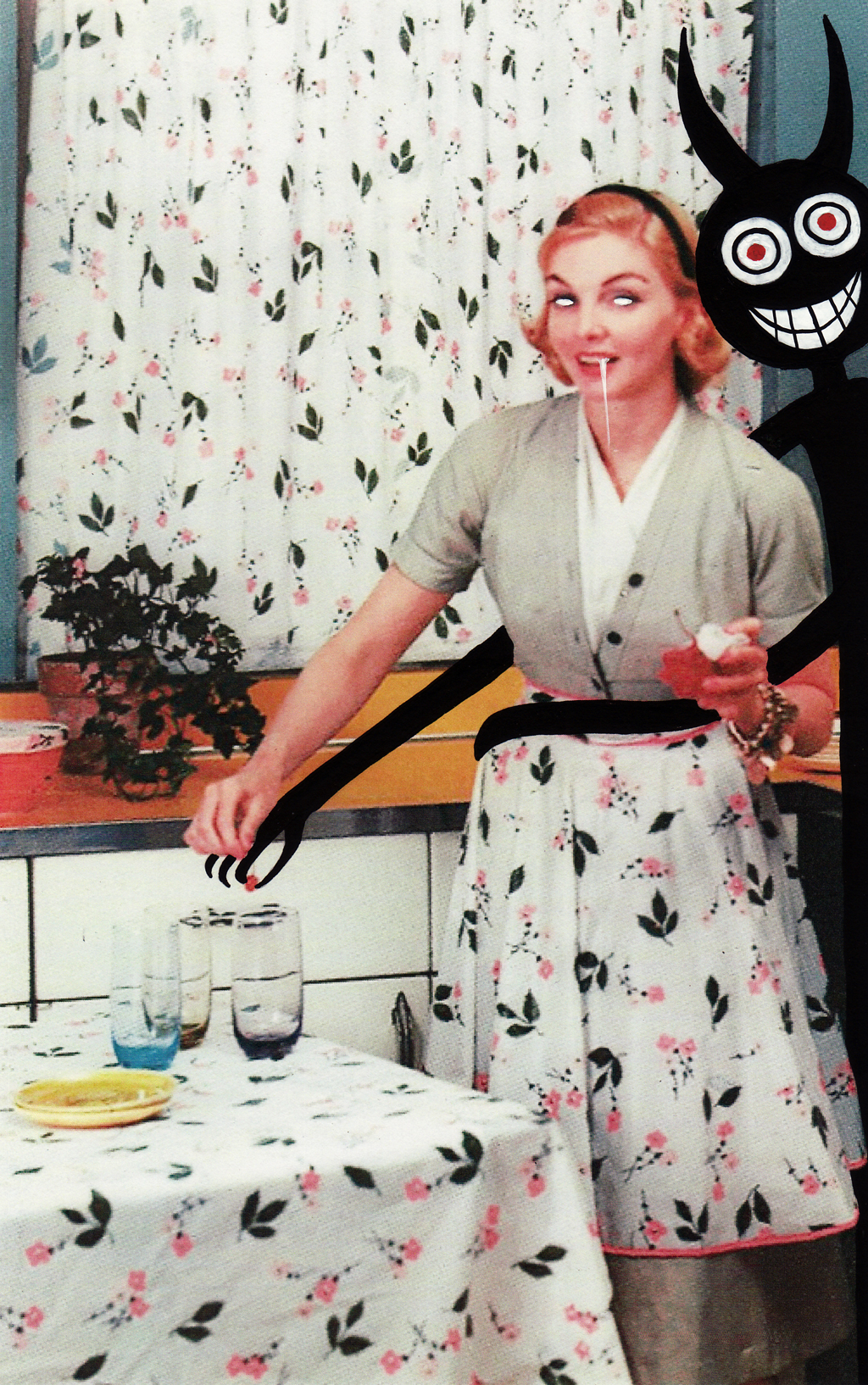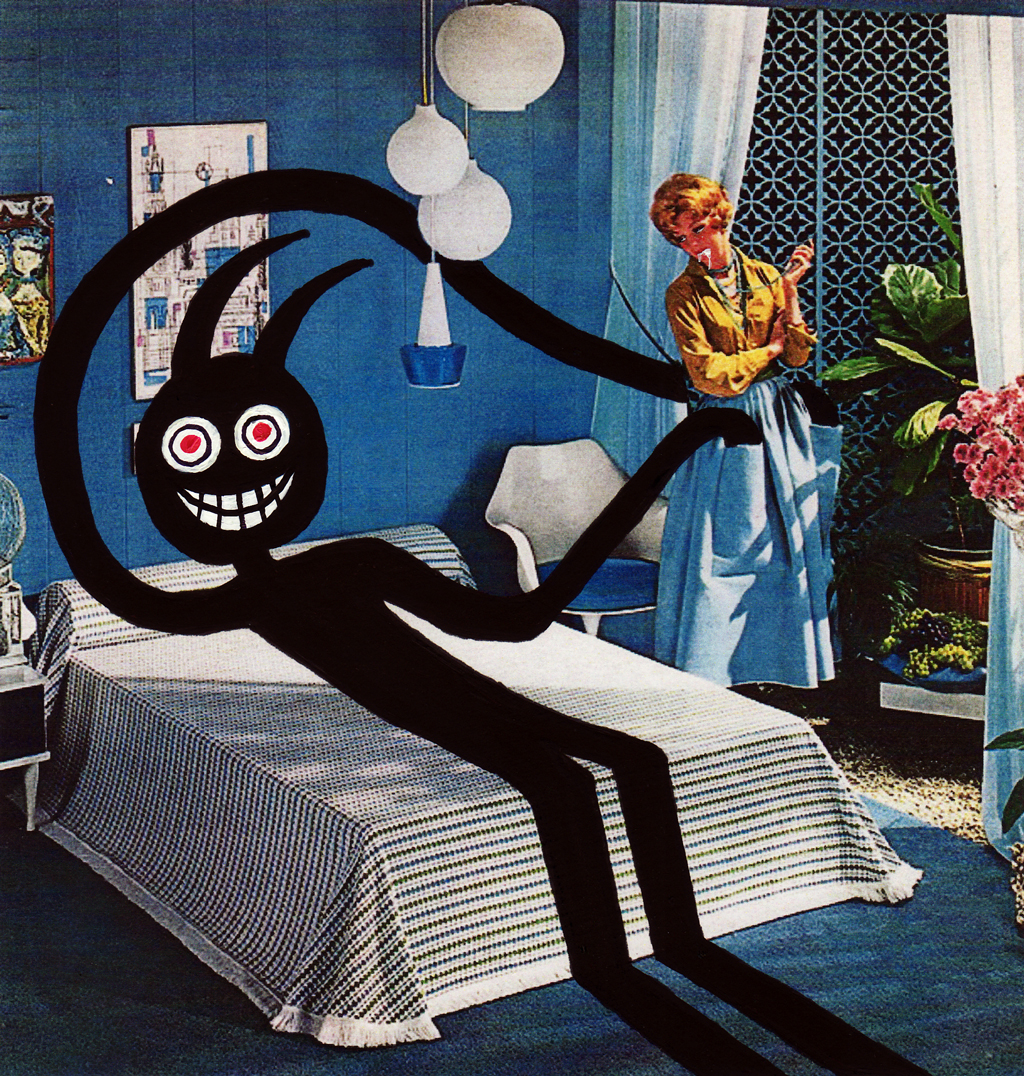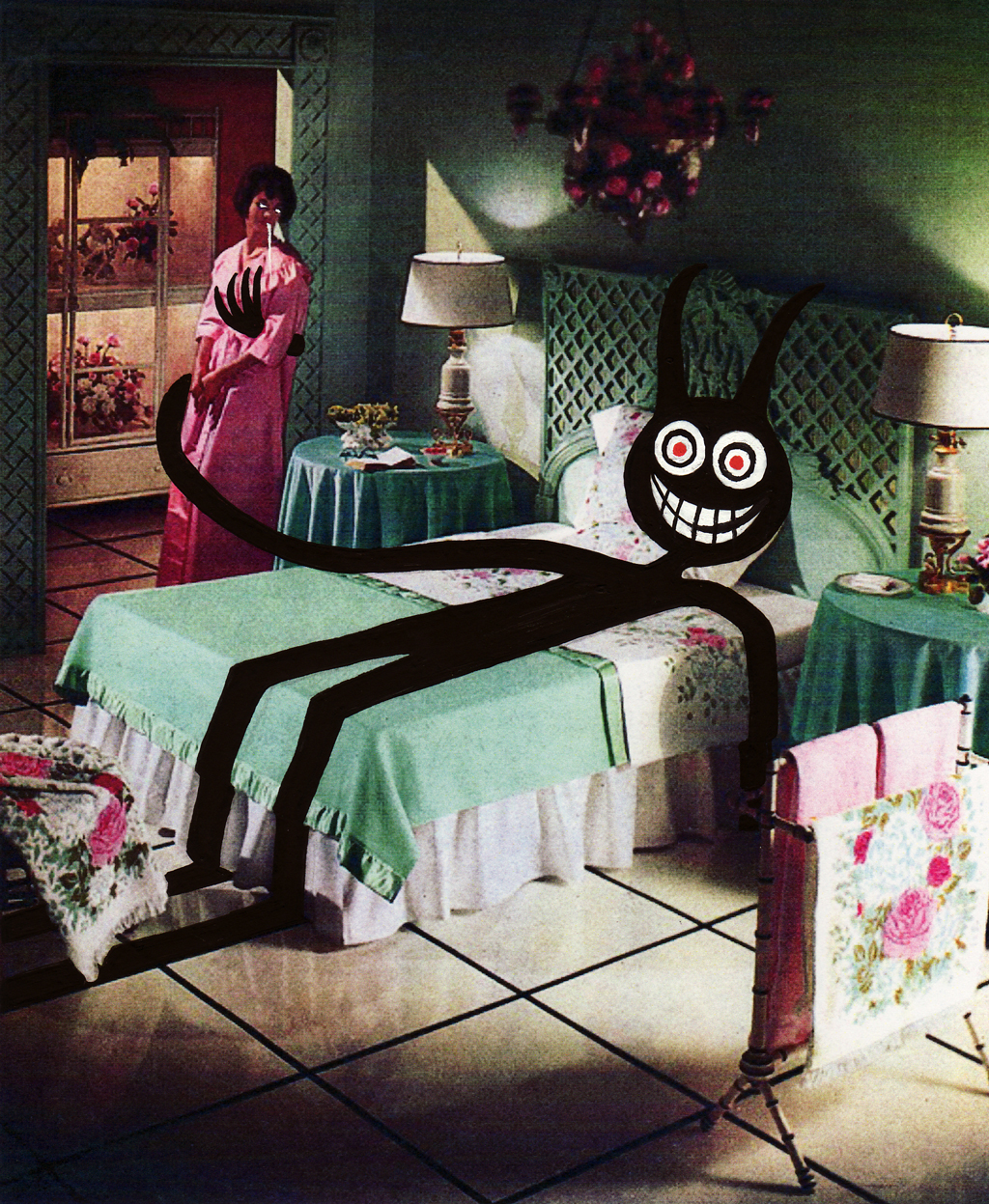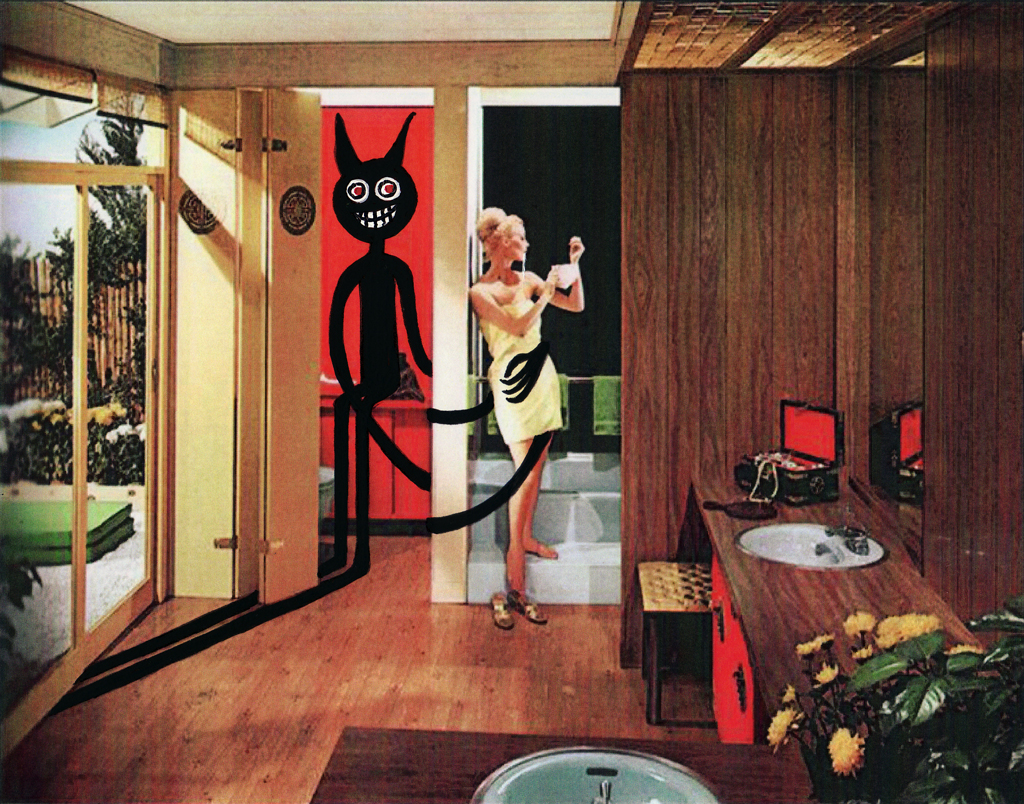 Waller's work is smart and alluring. The viewer is appreciative but not cowed –  you don't look up at the art and the artist's tyranny of smugness and self-indulgence; you just look at it. You wonder what and why it is. Waller's transgressive visions are satirical and captivating. Like mom with her little yellow helpers, they leave you wanting more.
More of Sig's Waller's work can be found here, and you can follow Sig on Twitter and Facebook.