Far be it from me to stifle creativity – an author should be able to title their work as he or she likes.  However, there is a limit to my tolerance.  Sometimes, the title is so  terrible that it simply must go; creativity be damned.  Here's a handful of vintage reads which suffer from just such an affliction.
12 Chinks and Woman by James Hadley Chase (1941)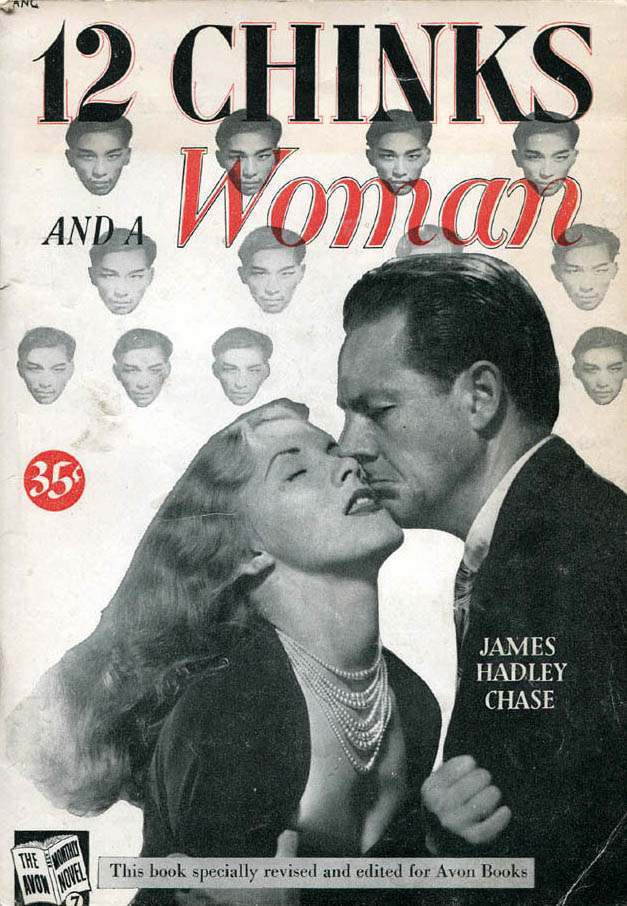 I understand people weren't as sensitive to racial issues back then, but this is ridiculous.  The novel's title was later changed to The Doll's Bad News; a wise move, but you can't undo this level of epic racism.  This from the author who gave us these other great titles: The Marijuana Mob (1950), There's a Hippie on the Highway (1970) and Goldfish Have No Hiding Place (1974).
ESPer by James Blish (1952)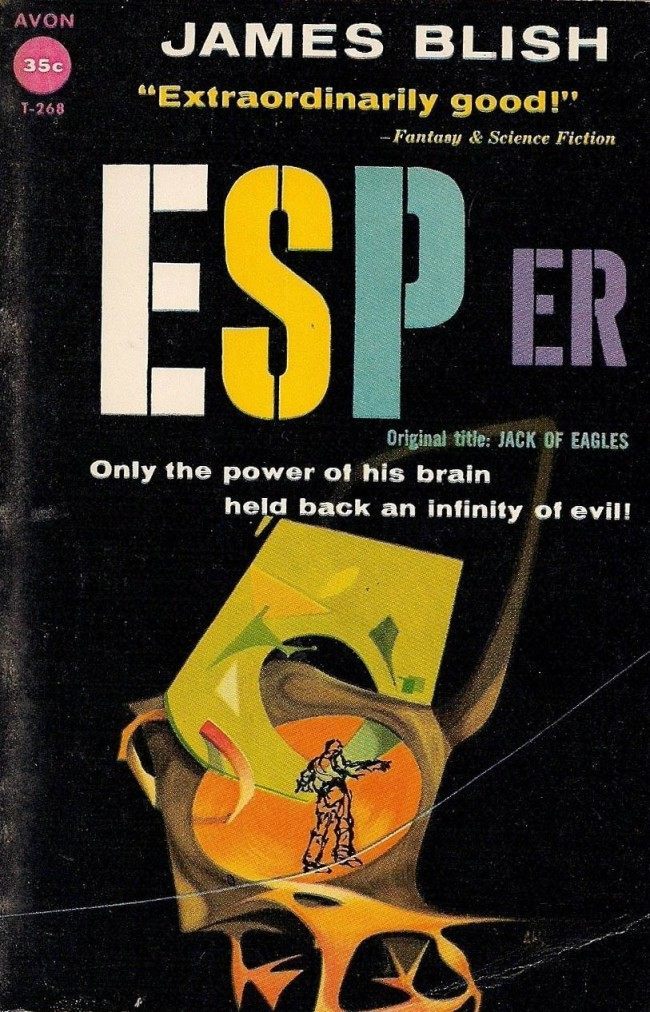 First, the title looks like "ESPER" unless you have the font sizes just right.  Second, it just sounds belligerently stupid.  That being said, it has inspired me to write my own novel about my days with the Radiological Assistance Program entitled RAPist.
The Deadly Finger by Henry Kane (1956)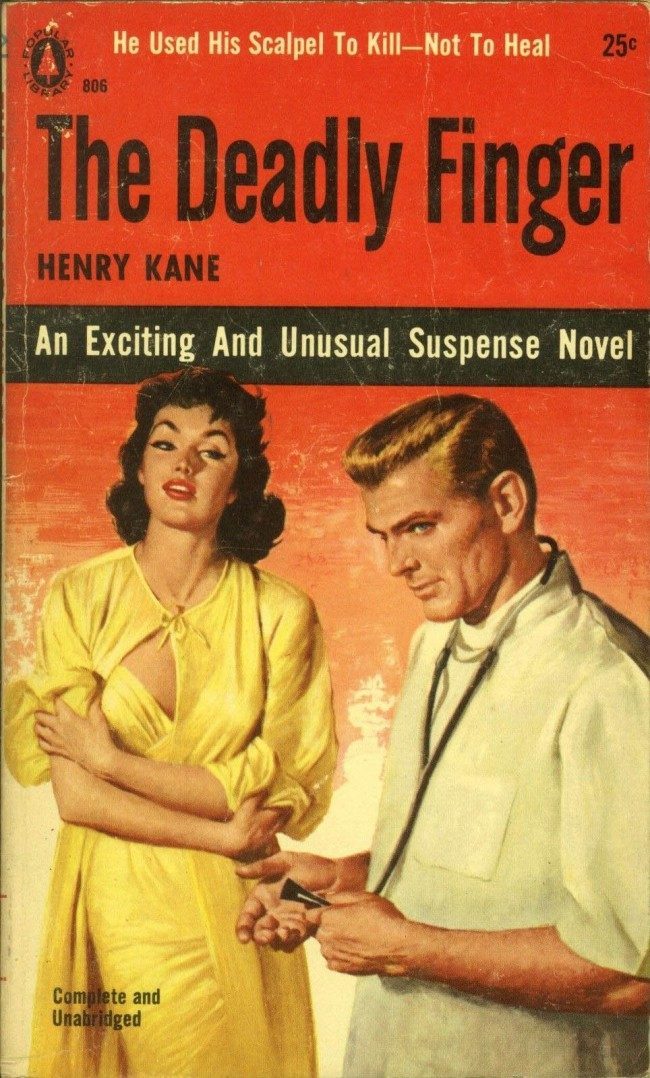 Certainly, the titles are not always chosen by the author – so, we can't put "the finger" on Kane.  Is there anything worse than investing all the hard work into writing a novel, only to have it titled "The Deadly Finger"?
The Big Flick by Adam Snavely (1961)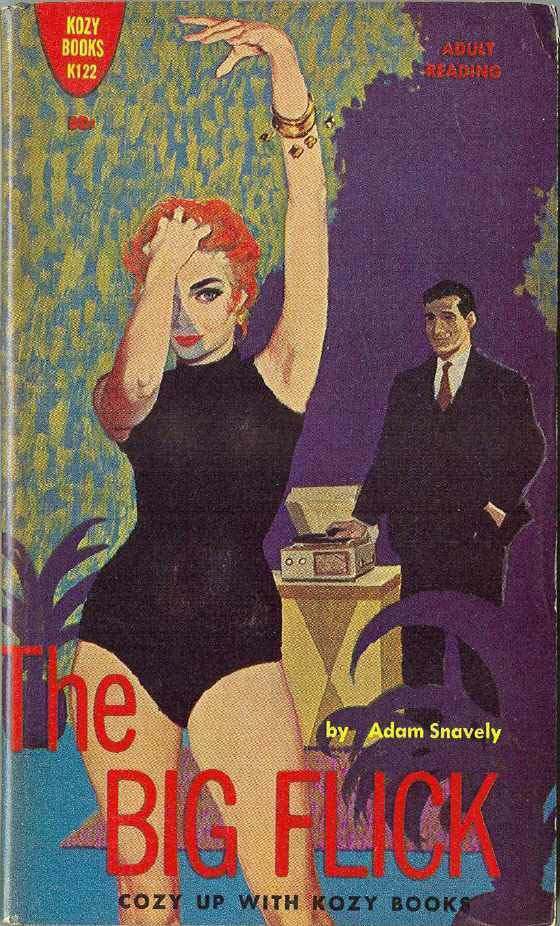 A few steps back and this title is "The Big F**k" at first glance.  I'm sure this novel garnered its share of double-takes back in '61.
Dick Bong: Ace of Aces by George C. Kenny (1962)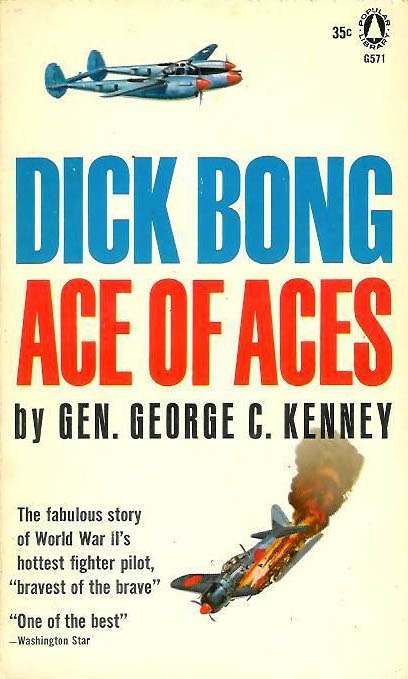 Richard Ira "Dick" Bong is the United States' highest-scoring air ace, having shot down at least 40 aircraft during World War II. So, I feel a tad bit guilty laughing like an imbecile over this title.  Yet, laugh I will.
Seduce Me…Anybody!  by Cynthia Mann (1967)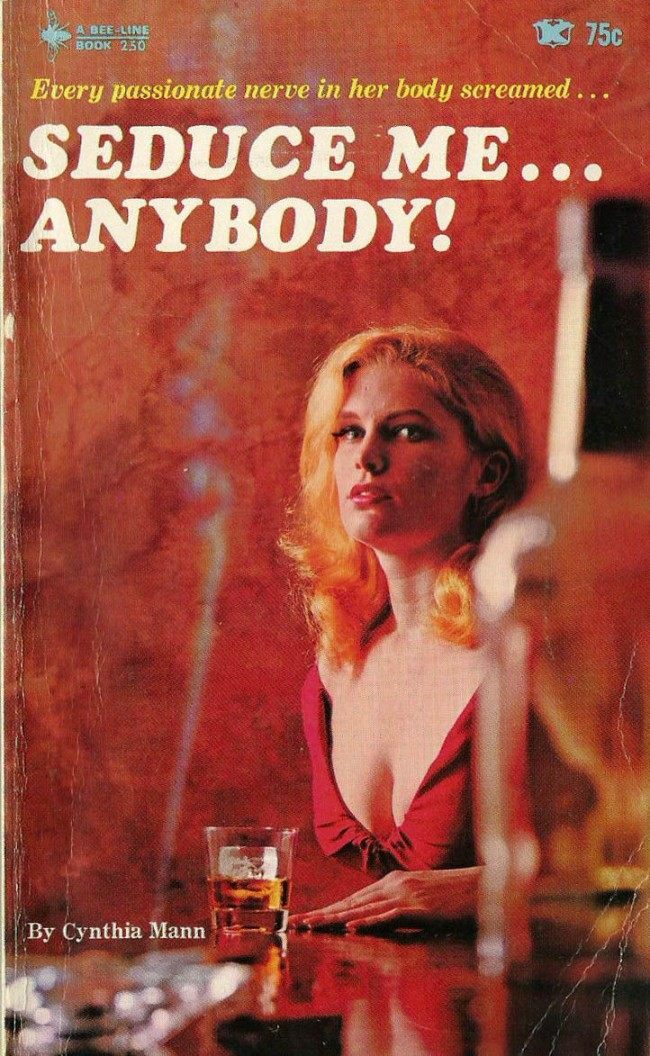 Anyone?  Any takers?  (crickets chirping) Any one at all?
A Hard Man is Good to Find by Troy Conway (1968)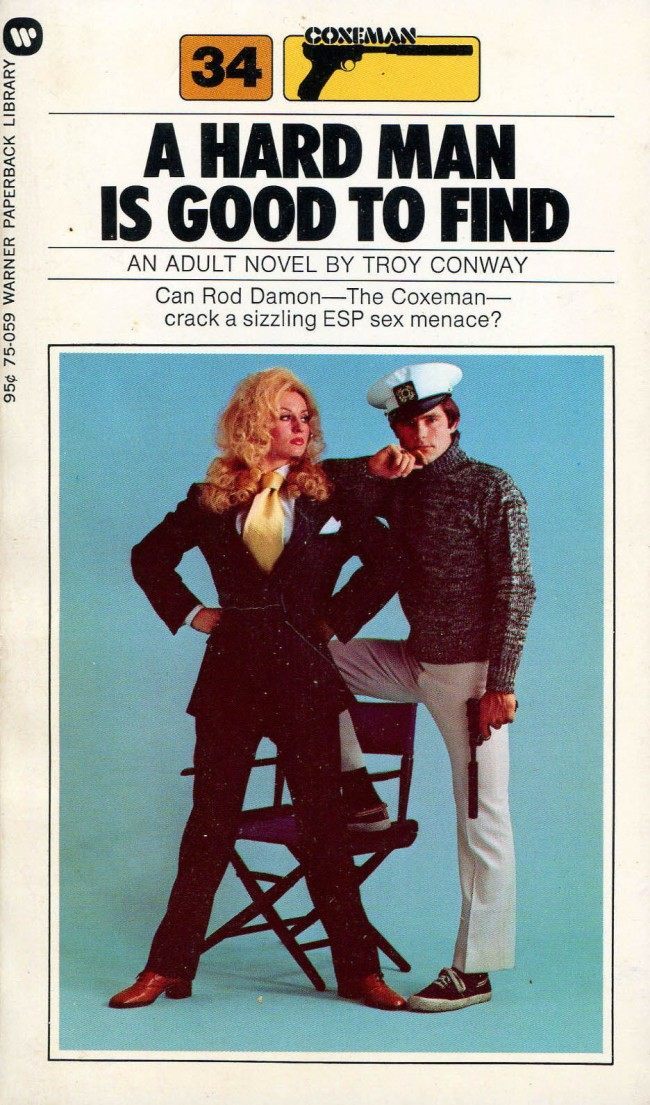 God knows, there are plenty of trashy novels with gut-wrenching titles.  I chose this one because I feel it possesses a special sort of awfulness.  Plus, this "ESP sex menace" may a job for the ESPer.
The Expurgator by Andrew York (1972)
Not a nice sounding word – especially for erotic fiction.  They may as well have called it "Curdled Secretion".  The irony is that an expurgator, by definition, removes obscenity, which this novel would seem to qualify.
Sick and Full of Burning by Kelly Cherry (1974)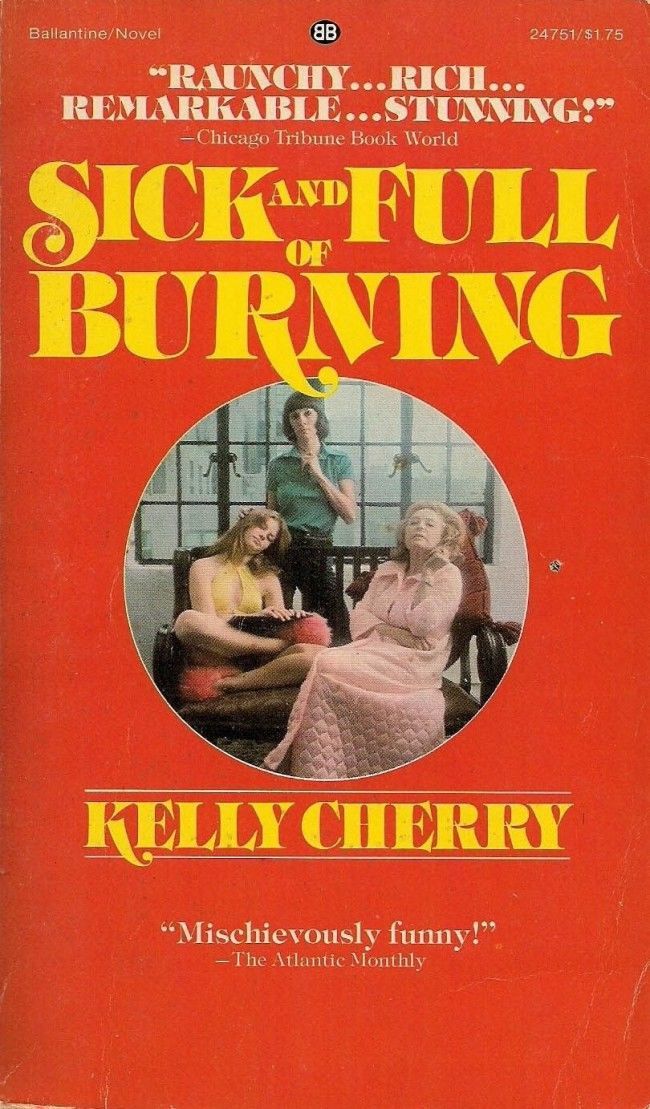 As a rule of thumb, I prefer to not name books after the symptoms of venereal disease.  To each his own.
Hunt the Tortoise by E. X. Ferrars (1980)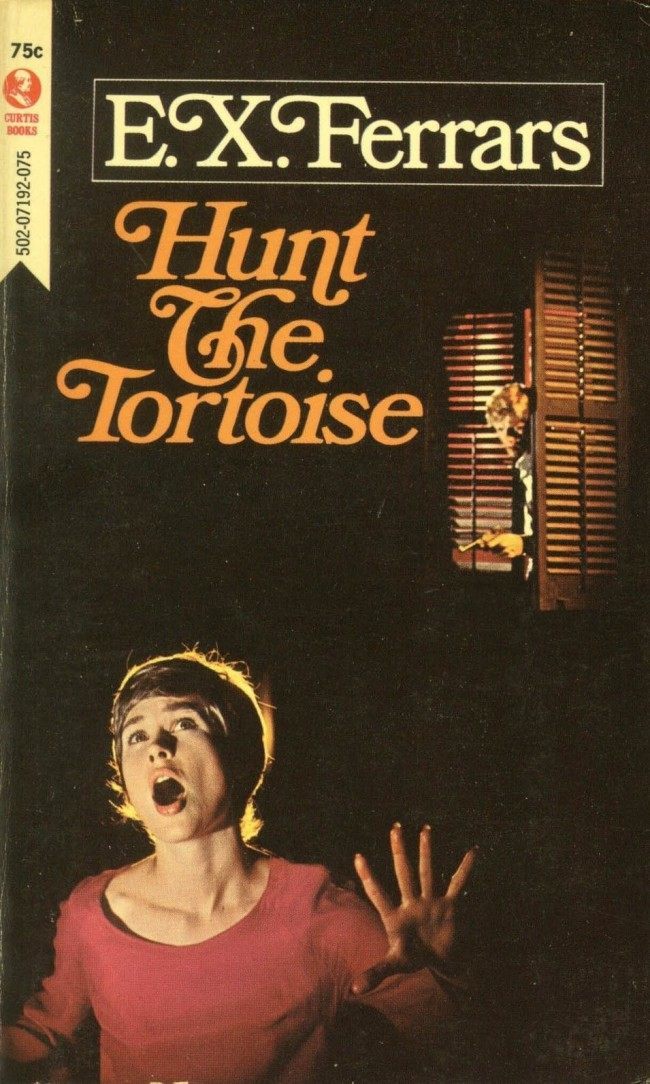 Unless you happen to be John Updike, titles like this aren't a good idea.
Bimbos of the Death Sun by Sharyn McCrumb (1988)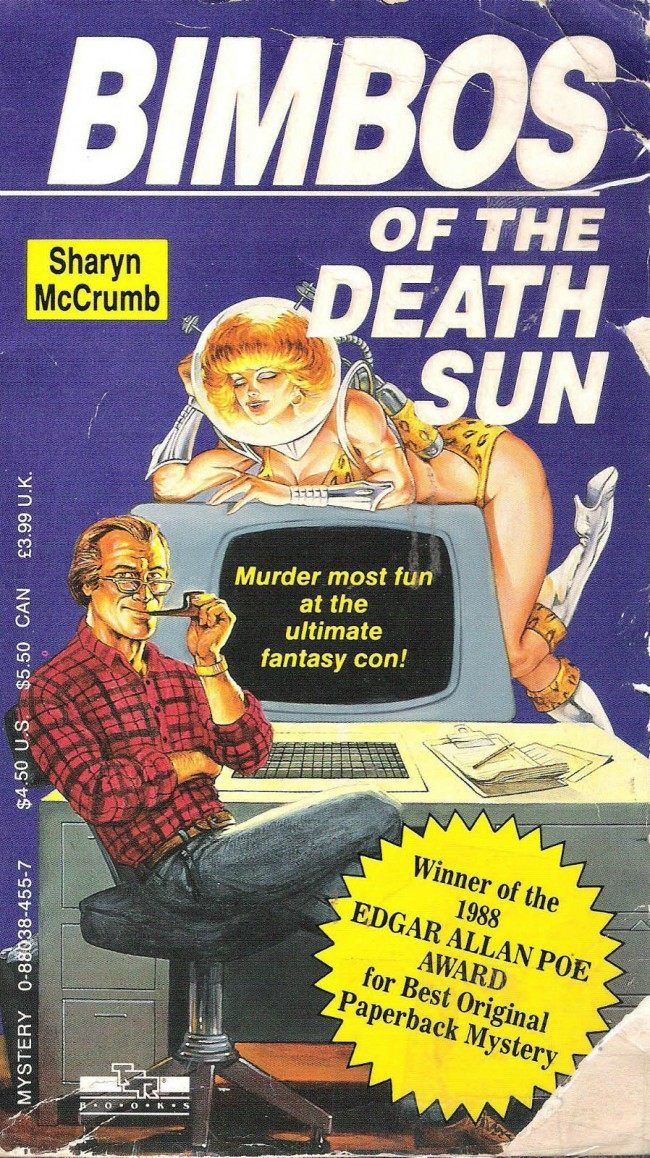 I'm a sucker for a good kitschy title  – the operative word being "good", which this most assuredly isn't.
And it wouldn't be right to leave out non-fiction…
Cheap Date Handbook: The Complete How-To Guide to Successful Inexpensive Dating by Bruce Brown (1981)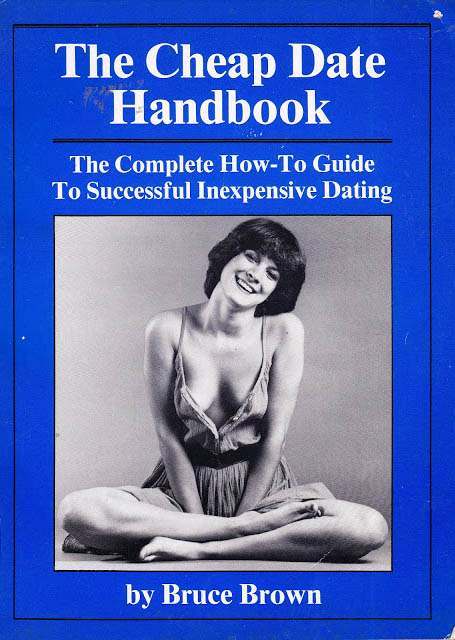 Should be titled: The Wishful Thinking Handbook: The Complete Guide to Living in a Pathetic Fantasy World.  Notice to purchasers of this book: You have taken frugality to the sleaziest level imaginable.  However, something tells me that the savings will be offset by the cost of cold compresses (applied to the face and groin) after the offended ladies get through with you.
… and one more for the road….