Sculptor John Frankland is a near-contemporary of Damien Hirst's; both studied at Goldsmith's in the 80s and their work has been included in the same group shows and prominent collections.
I asked John for his take on the grand Gagogo gesture of The Complete Spot Paintings, the exhibition which has "taken over the planet" (according to some press reports) by showing 1500 examples of one of the artist's signature works across the 11 Gagosian galleries.
John visited the London shows, in Britannia Street and Davies Street.
A confession of sorts: I've always quite liked the spot paintings.

Unlike the spin paintings, which appeared when the naughty boy persona kicked in, the spots represent a different Hirst. Maybe it wasn't apparent initially – to me at least – but they were the perfect signature work. Instantly recognisable, they'd hang on a wall in any of the multiple (dare I say it) YBA exhibitions and declare "Hirst"; the classic reductionist technique, like a Fontana slash or a Pollock splash.

Both painting and about painting, both straight and ironic, the spot paintings had an air of intrigue and poise about them which sat nicely alongside the crash bang wallop of the vitrine pieces. Most importantly, they were beautiful. Contentious I know; there are multiple ideas of beauty out there, contingent and shifting, but they ticked a few of the right boxes for me:

Pretty, banal, engaged with scale, physical, gauche, dumb…trippy?

Sometimes there was an overlapping: I remember an image from the Cologne Art Fair in the early 90s – two small spot paintings on the wall behind two seated identical twins, calmly knitting and smiling.

Much of the critique of the time would point to the same things – Life, Death, Love, the stuff that's always there in the background, but Mr Hirst was looking straight at it. Sure, he was borrowing/stealing at will (John Armleder springs to mind), but with an attitude that came to define BritArt.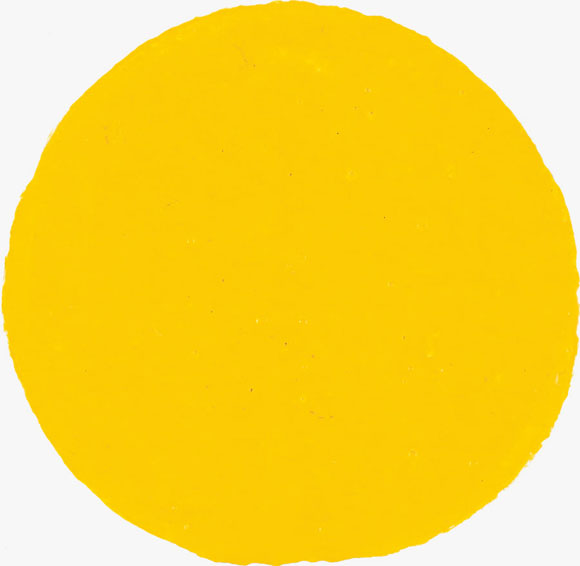 The spot paintings came to represent Him and all of His stuff, a signifier of everything and nothing, a way of imposing a presence on an exhibition, or a territorial pissing.

So, I've seen a few in my time, and I've enjoyed them in group shows, I've enjoyed them in Hirst shows, but 60 in one gallery?

I went to Big Gagosian first and saw the Big Ones.

Shoot the curator.

I know what it's like in the installation period before a show starts: chin-stroking, pacing to and fro…power structures become visible, centimetres move centre-stage, spirit levels and insecurities fly around…if you're lucky you might get the occasional, hilarious hissy fit.

Yes it's funny but kind of important; a good last-minute decision works wonders.

But this show shoots itself in the foot. The guiding premise is "complete"- not that I believe that for one minute – and this is the major booby. There are some good ones in there but some bloody awful ones too. Four huge spots on a huge canvas? Nah!

Take at least 30 of them out and it just might work. Selected Spot Paintings could be the title and would create a different ball game.

The good ones have an internal, reflexive complexity that allow for an engagement with the viewer. In this show they simply cancel each other out.

And all those security guards. You could really have some fun there. A bit of flash-mobbing anybody?